As an illustrator, publishing a book that showcases your work is one of the most exciting achievements you can tick off your bucket list. You may already have a concept for a book in mind, but what comes next is the tricky part.
What's the best way to get noticed by a publisher? And when the moment presents itself, what do you need to have ready for when you pitch your idea?

To shed some light on how it all works, we've enlisted the help of Black Lamb Studio founder Isabel Serna and her editor at Workman Publishing, Rachael Mt. Pleasant.

Isabel is a talented designer who runs Black Lamb Studio out of Miami and her signature style is colorful, playful designs. She's had two books she's written and designed be printed: Crazy Plant Lady and most recently, Dog Mom, which came out in September.
Below, Isabel and Rachael discuss the process of getting a book published and their advice for other creatives.
The publisher's perspective
Rachael Mt. Pleasant

How to get noticed: Have lots of ideas and be able to pitch them.

"Also, explore your personal passions or experiences – whether that's posting just-for-fun illustrations on Instagram or writing jokes on Twitter. I have found multiple authors/illustrators by way of their personal projects, which often create great foundations for collaborating on and creating giftable products."

How to get published: Come up with an idea or concept and create a proposal.

"For visual book proposals, I usually like to see title ideas, a summary of the idea, a general outline of what will be included in the book, information about the author, and a few sample pages. With a proposal in hand, it's much easier to pitch literary agents and/or editors."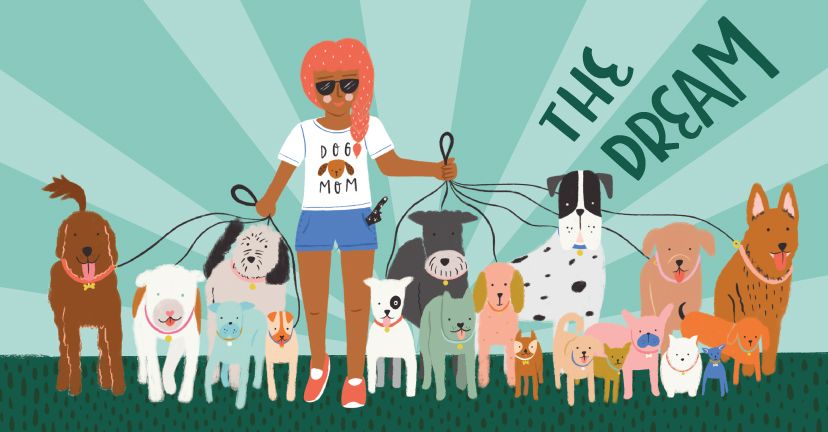 What she looks for in a designer: editorial sensibilities.

"I work for the Workman imprint, which publishes general nonfiction. Within that category, I'm most interested in illustrated self-help, humor, and gift. I'm always looking for illustrators and creatives who have editorial sensibilities. I love working with artists who can both write and illustrate, and who can come up with interesting and unique ways of marrying text and visuals on the page. Collaborative, passionate, talented, and outside-the-box thinking are all qualities I look for in illustrators and authors."
What stood out about Isabel and Dog Mom: her creativity.

"She is incredibly creative and has a personal passion for the books' topics, which she brings to life in beautiful and charming ways. I think readers feel that when they read one of her books—they recognize that she is one of them (dog moms, crazy plant ladies) and that makes them feel seen. It's so special to find yourself within the pages of someone else's work, and it's just one of the many reasons I love reading and making books."
The creative's perspective
Isabel Serna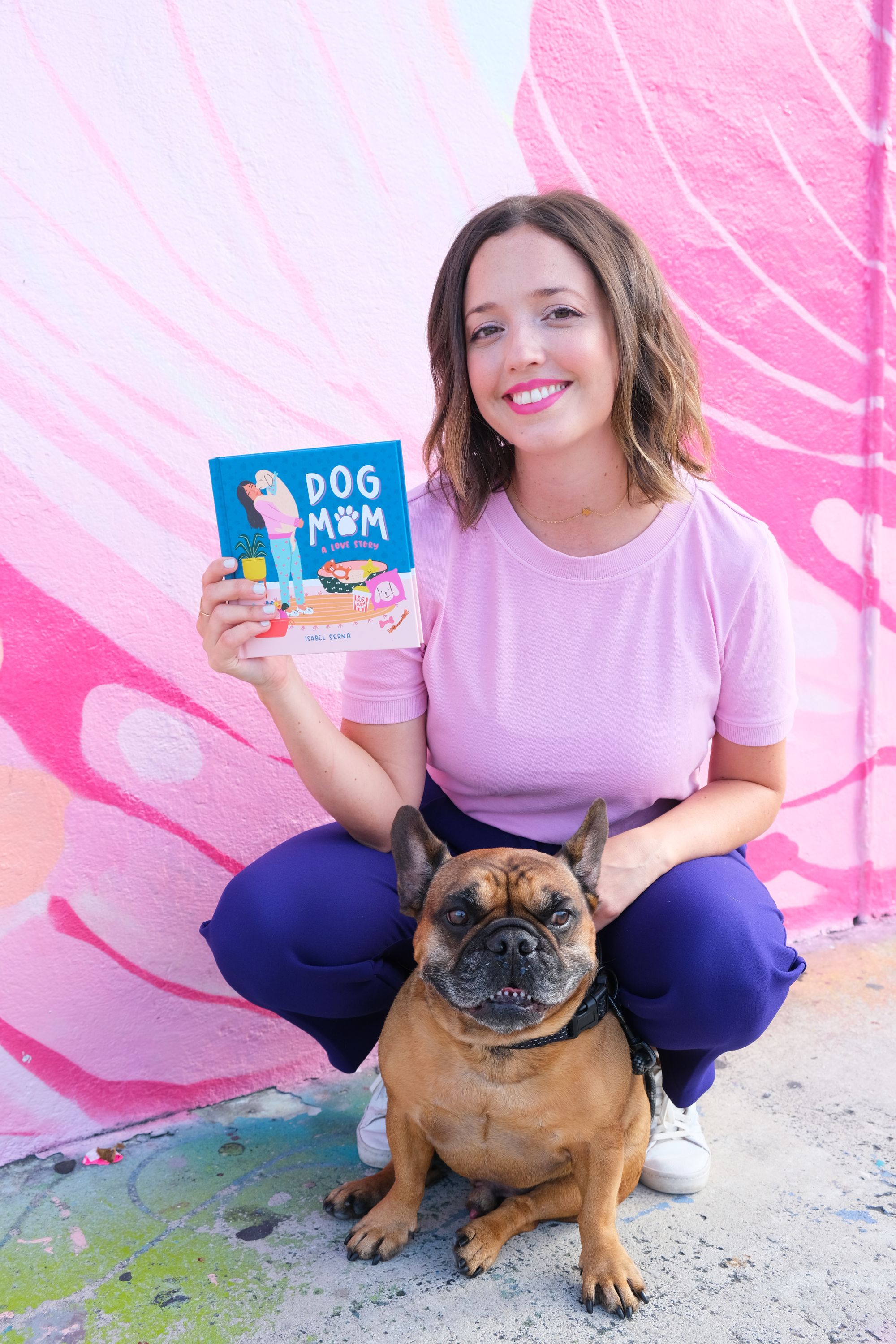 The inspiration and concept behind Dog Mom: her dog, of course.
"First and foremost, my dog Charlie and the life we share together. I also wanted every Dog Mom in the world to relate to the book and to see themselves and the love they share with their fur babies reflected on the pages of the book. It's meant to be a book that celebrates and honors that bond."
How her creative process begins: a brainstorm.

"Initially, I do a big brainstorm where I write everything that comes to my mind. I then try to see if there are any repetitive ideas, if some ideas are stronger/funnier/more relatable than others, if it's something I can convey beautifully in an illustration, if it goes with the overall mood and feeling of the book. It's an incredibly fun process to start seeing the book coming together like that."
How she went about first getting published: sharing her work.

"One of the things that I've been really focused on in my work is creating things that feel very authentic to me. What do I like, what am I obsessed with? By doing this, I've been incredibly lucky to attract the kind of projects that really interest me. Dog Mom came about because I was always sharing my life with my dog in my studio and how he inspired some of my personal and client work. When the opportunity came for a Dog Mom book, my Crazy Plant Lady publisher (Workman Publishing) knew I was obsessed with my dog and offered it to me."

What it's like to collaborate with a publisher: a refining process.
"I have been extremely lucky that Workman Publishing has been a dream to work with. They are involved throughout the entire process. After I conceptualize the book, they also go over the ideas to revise what I talked about earlier (repetitive ideas). Usually at this stage, I am asked to create two or three finalized spreads (illustration and color) to get a feel for the palette and style I am thinking about for the book. After concepts have been approved, I move on to sketching and designing the pages and flow of the book. They help me question if the illustration is conveying the idea properly and if the order of the pages make sense together. After this has been finalized, it's on to final artwork. This is my favorite part because I love color, creating exciting color combinations and textures to make the book come alive. They then help me fine tune colors to make sure everything is looking the way I intended it to look and making sure that everything reads clearly on the page."

Her advice to those who want to get a book published: share your work.
"My number one advice would be to create work that feels authentic to them and they are passionate about and SHARE it. Sharing and social media is an incredible tool to let the world know what you have to offer. Also, if you have an idea for a book, start making sample pages, start developing your ideas or your characters because it will be much easier to pitch an idea that you have translated to something visual.  Getting my work noticed for me has been about sharing and being really consistent. Not getting discouraged by numbers or social media statistics and just creating art that feels like ME."