For product-based businesses, packaging is one of the most important factors to consider. As insignificant as it might seem in comparison to the rest of your business, your packaging has the power to generate more sales, enhance brand awareness, and increase your profits.
There's a range of different types of packaging you can use in your business, including CMYK print tissue paper and custom printed cardboard. It's important to consider all of the available packaging options so you can identify the best options for your products and target audience.
In today's article, we're going to cover why choosing the right packaging is important for your brand and how you can use CMYK color and other printing methods to customize your packaging.
Why is Using the Right Packaging Important for Businesses?

Around 72% of consumers say that a brand's packaging has strongly influenced their purchasing decisions. Eight in ten consumers agree that package design influences their gift purchases.
More and more consumers are now shopping at brands specifically because they offer luxurious and gift-like packaging. Two-thirds of shoppers say that the packaging materials used make a difference in how they view a brand and whether they would make future purchases.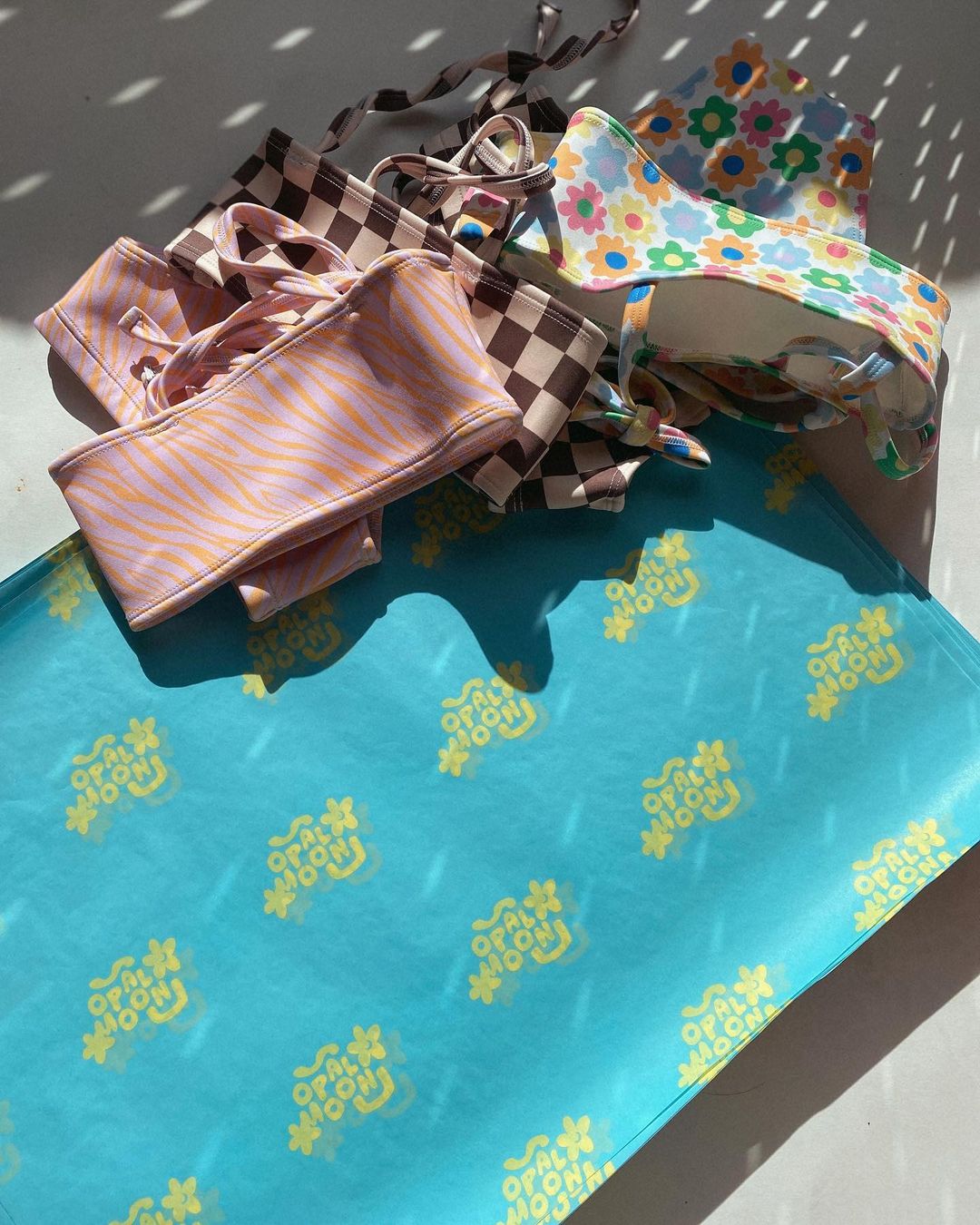 What's even more interesting is the fact that consumers seem to favor cardboard and paper packaging over any other material. This is likely due to the increase in concern over the use of plastics and their contribution to overflowing landfills.
Seven out of ten people who make online product purchases say that they're more likely to buy from brands that deliver products in cardboard and paper packaging.
Customizing Your Cardboard and Paper Packaging
Custom noissue Multi Colored Tissue Paper by @barbarabennett__

There's a reason why most brands are choosing to offer customized packaging to their customers. Nowadays, it's not enough to simply use plain packaging. It's now necessary for brands to create unique and engaging packaging that inspires others and leaves a lasting impression.
Forty-two percent of consumers are frustrated when brands don't offer personalization, and this includes personalized packaging. Consumers want an unforgettable unboxing experience that leaves them wanting more. So, creating customized packaging using CMYK print is going to significantly boost your brand's success.
When the unboxing experience is unforgettable, your customers are more likely to shop at your brand again in the future. They're also more likely to recommend your brand to others if they're happy with your products and personalized packaging.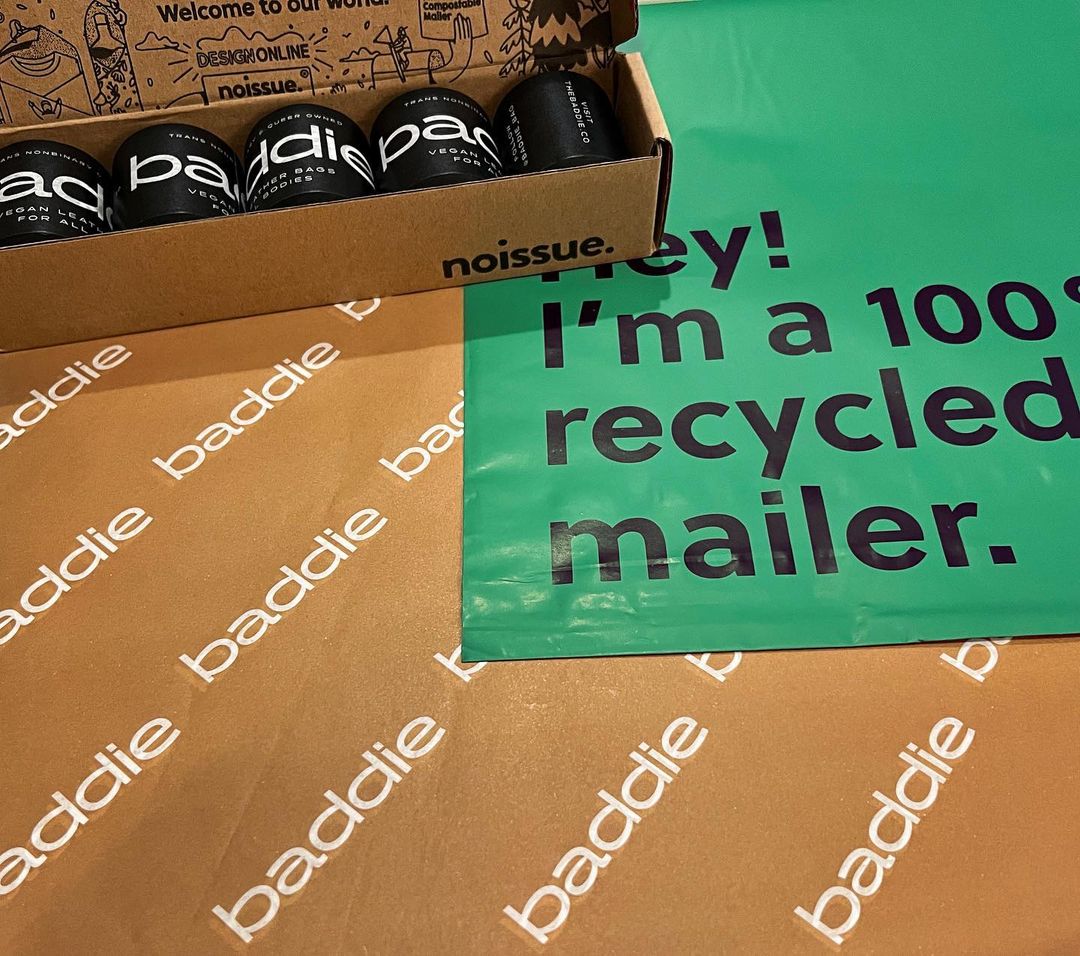 Using RGB or CMYK for print on your packaging enables you to add your unique branding to every delivery that is sent to your customers. Branded boxes and shipping mailers can reinforce your brand identity to every customer and boost your brand awareness.
As a business owner, you'll know how important building recognition around your brand is when it comes to your overall success. When people can easily recognize your branding at first glance, they're more likely to think of you when they're in need of a specific product.
RGB vs CMYK for Print

When it comes to printing custom designs and branded materials onto your packaging, you've got two options. You can either use RGB or CMYK for print. Let's run through what CMYK color and RGB are and what the differences are between the two.
What is CMYK?

CMYK print refers to a color printing system. CMYK stands for Cyan, Magenta, Yellow, and Key. The key component of CMYK refers to the color black, which is a 'key' color for any form of printing.
Standard printing tools use CMYK for print. It's a subtractive type of printing that uses the natural color of the print background (such as the paper) along with black ink to produce colored designs.
What is RGB?

Unlike the CMYK printing technique, RGB is additive. It uses white as a combination of all three primary colors and black as the absence of light.
RGB stands for Red, Green, and Blue. It shows the colors you can see on a computer screen when you're creating something to print onto paper or a card or designing a digital piece of work. Every electronic device displays colored designs in RGB mode.
RGB or CMYK for Print - Which is Better?

You might be wondering, 'is CMYK for print better than RGB when creating packaging?' RGB is generally the best option for digital work, and CMYK is better for physical print products.
CMYK print is ideal for projects such as:
Business cards
Branded packaging
Branded stationery
Business signs
Posters
Billboard designs
Leaflets and flyers
Restaurant menus
RGB is great for projects that involve:
Web design
Digital graphics
Digital products, like ebooks and PDF files
Social media posts
Online logos
Video graphics
Online photographs
Customizing Your Packaging With CMYK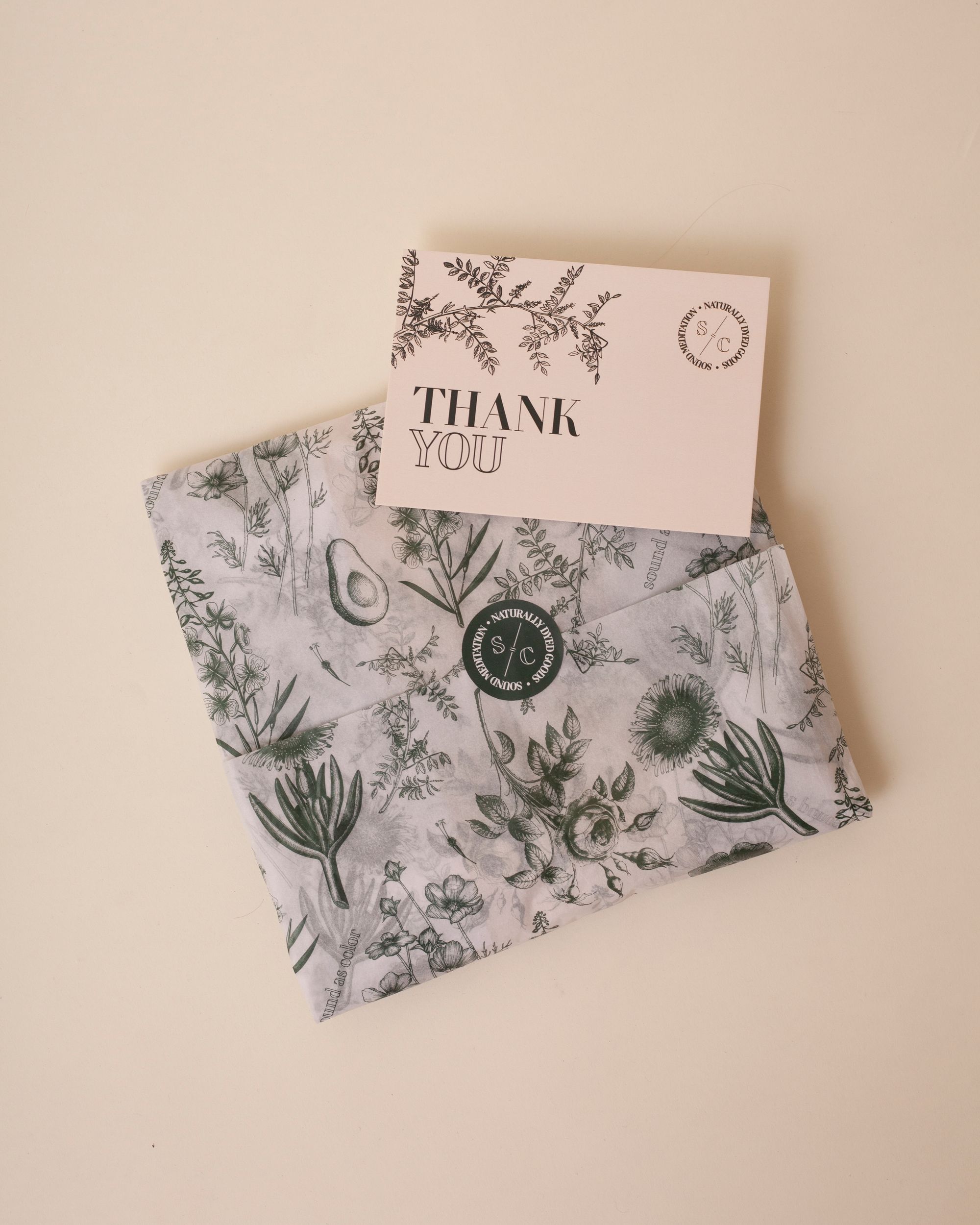 There's a range of different software that offers the option to use either RGB or CMYK color to print your physical products. Make sure you go with CMYK for your custom design to look vivid and bright on your packaging.
🎁 Wrapping It Up

Lucky for you, noissue has a wide range of products and shipping supplies that you can personalize with your branding in CMYK inks! Check out and customize multicolored tissue paper, packing tape, and more to elevate your unboxing experience.
When creating CMYK for print designs on your computer, the best formats to use are PDFs, Adobe Illustrator, and EPS. You can then print your branded designs in high-quality, vibrant colors to use on your noissue packaging.
If you need custom printed packaging materials for your business, get in touch with us!