custom noissue tissue paper by @maieliving
When it comes to holiday shopping, customers want packages they can directly gift to their loved ones. Removing the need to wrap gifts from your customers' to-do lists is a fantastic way to attain and retain loyal customers, both in the holiday season and beyond.
With the season to be jolly on the horizon, the question is: how can you do this in a simple, cost-effective, impactful way? The answer is: custom tissue paper in gift bags.
Using custom tissue paper helps you establish a space for yourself in the competitive market. If you are an online business, you are competing with many other distractions for your customers' attention. Custom tissue paper offers anyone who buys from you a unique unboxing experience and a feeling of being valued.
Well-designed packaging that tells your brand story is imperative to attract and retain customers while creating a valuable experience for them. Besides adding luxury and personalization to your packaging, custom tissue paper has several other benefits.
Stick with us in this article as we review the ways custom tissue paper can elevate your packages, as well as how you can create the perfect tissue paper for your business.

Adding More Depth to Your Message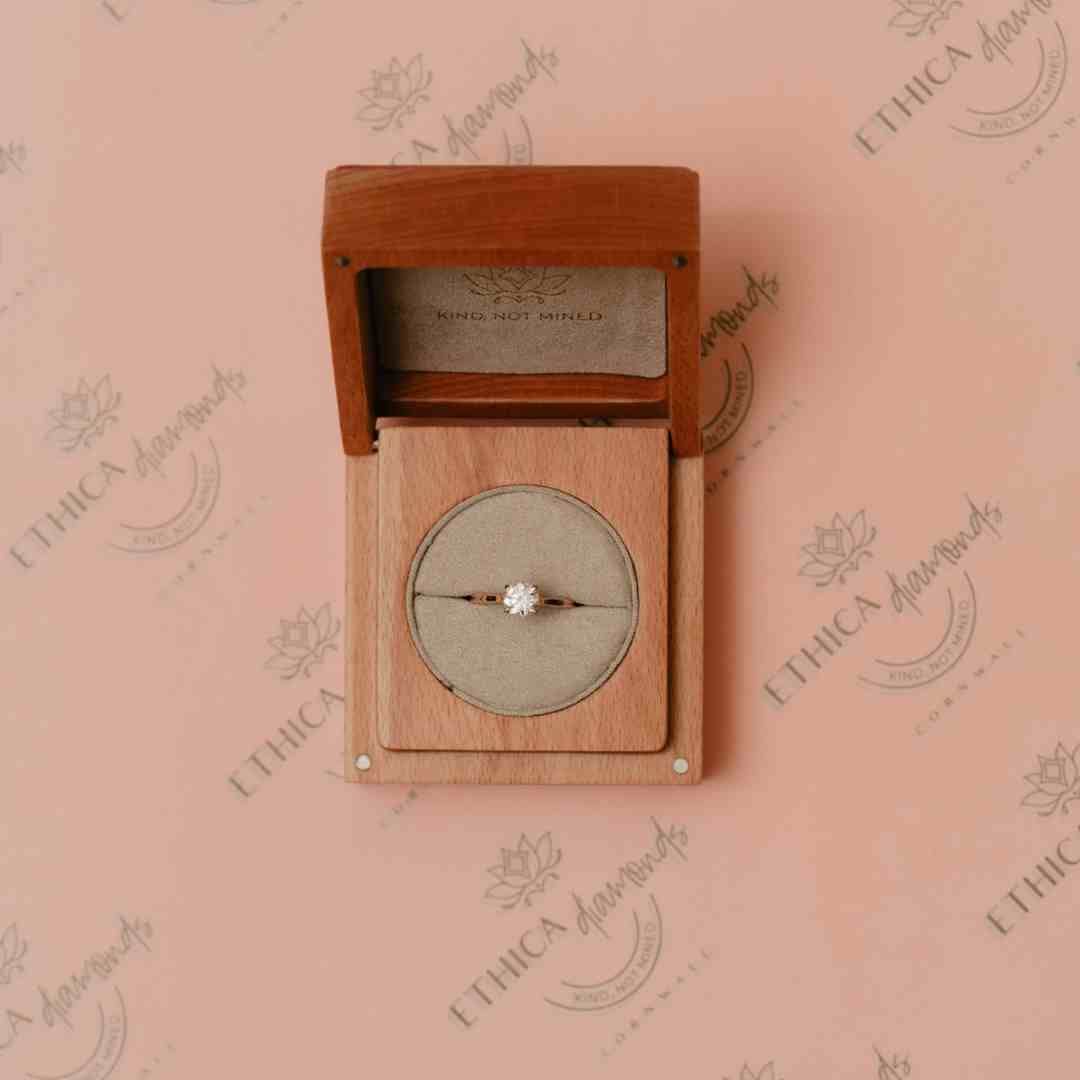 When a customer purchases from you, they are not just buying your product, but they are also buying into your brand story. Think about what they might feel as they unbox the product. Something as simple as tissue paper can greatly improve their unboxing experience and give your product a unique selling point. After all, you are not just selling a product, you are selling a lifestyle that customers can attain.

Around the holidays, using customized tissue paper helps put your brand on par with the many other businesses getting into the seasonal spirit. Every little detail that you add to the tissue paper sets you apart from the competition and a step closer to your customers. In fact, a study using emotional mapping from customers unboxing gifts suggests that branded tissue paper seems 24% more valuable than packages without it.
This benefit is even more clear when you opt for sustainable custom tissue paper. Customers - now more than ever - are choosing which brands they shop with based on the values the brand holds. Choosing circular packaging offers brands the dual win of driving customer connection and minimizing their environmental impact.

Improves Brand Perception

According to a study, 68% of customers perceived a given brand to be more upscale with branded packaging. In the same study, 44% said that high-quality packaging justifies the premium costs that come with it. This hints at two things:
You can increase your profit margin over the holiday period by offering specialty products or a gift wrapping service with your products.
Your customers - and the recipients of their gifts - are more likely to perceive your brand as a high-quality investment that cares about all touchpoints. This can net you some returning customers beyond the holiday season.
Customers are also more likely to share their experience if the product includes branded packaging. With the advent of social media, word-of-mouth marketing strategies have become more important than ever - especially for small businesses. Customers believe in first-hand experiences from people who share their interests!
Since unboxing videos and photos are becoming increasingly popular on social media platforms, creating your own personalized can help customers get excited to share their unboxing experiences. With minds trained on opening gifts, this kind of marketing has a higher chance of drawing potential customers in.
That's why this low-investment strategy has a high potential ROI in combination with other aspects of your customer experience. In fact, customer-generated social media marketing and word-of-mouth marketing drive $6 trillion in revenue.

Cost-Effective and Lightweight

From eCommerce businesses that are barely starting out to high-volume global eCommerce brands, it remains consistently important to keep packages lightweight to minimize shipping costs.
Tissue paper is an ideal lightweight packaging material. It does not cost much - especially at wholesale prices - and weighs almost nothing. Tissue paper packaging also provides the right balance of affordability, lightness, high-quality branding, and ease of use.

Designing Your Custom Tissue Paper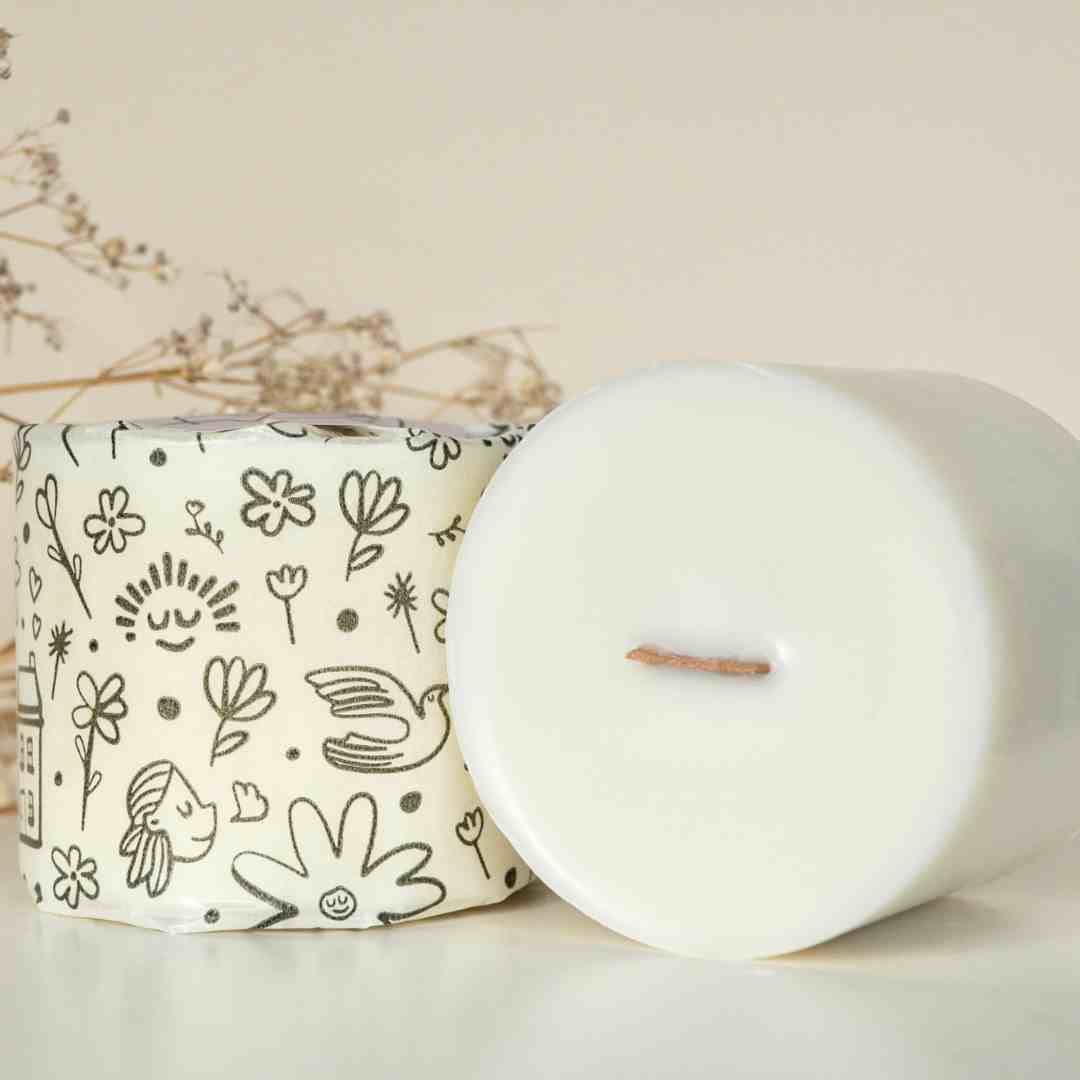 With all the benefits of custom tissue paper, you might think creating this material is overwhelming. However, with the right packaging supplier, the process is extremely smooth! Here are some tips for tissue paper design for your packages this holiday season.

Getting Started

The first thing to think about is the theme or the message you want to convey through your wrapping paper. You want to find pictures and graphics that accurately represent your brand's image and create a mood board from these images. Browse our Pinterest boards for some ideas and inspiration!
You can also look at what others in a similar space are doing to offer some guidance. These boards are simply for inspiration at this point, but remember not to use any images or media you don't own for commercial use.

Think About Your Design

Once you have a mood board ready, use it to visualize how your custom packaging paper will look. Think about the elements you want to include in the tissue paper design. This could include your brand logo and tagline, or you could add more information about your brand's story and values. You can even add a thank you note as well! Any interesting information about the product that customers might not know could be added to the packaging as a "fun fact."
Avoid over-cluttering the tissue paper with a lot of text. A lot of written information may distract the customers from the overall design of the wrapping paper and make the package seem too "busy".
Pro tip: Think about your sales funnel. The holidays are a great time to net new customers, especially if your current customers are using your products as gifts.
Consider including a QR code on your packaging that leads to a re-order form or your preferred social media platform to share an image of the unboxing. This drives marketing while connecting anyone who has received your products as a gift to your digital presence.

Bringing Your Design to Life With noissue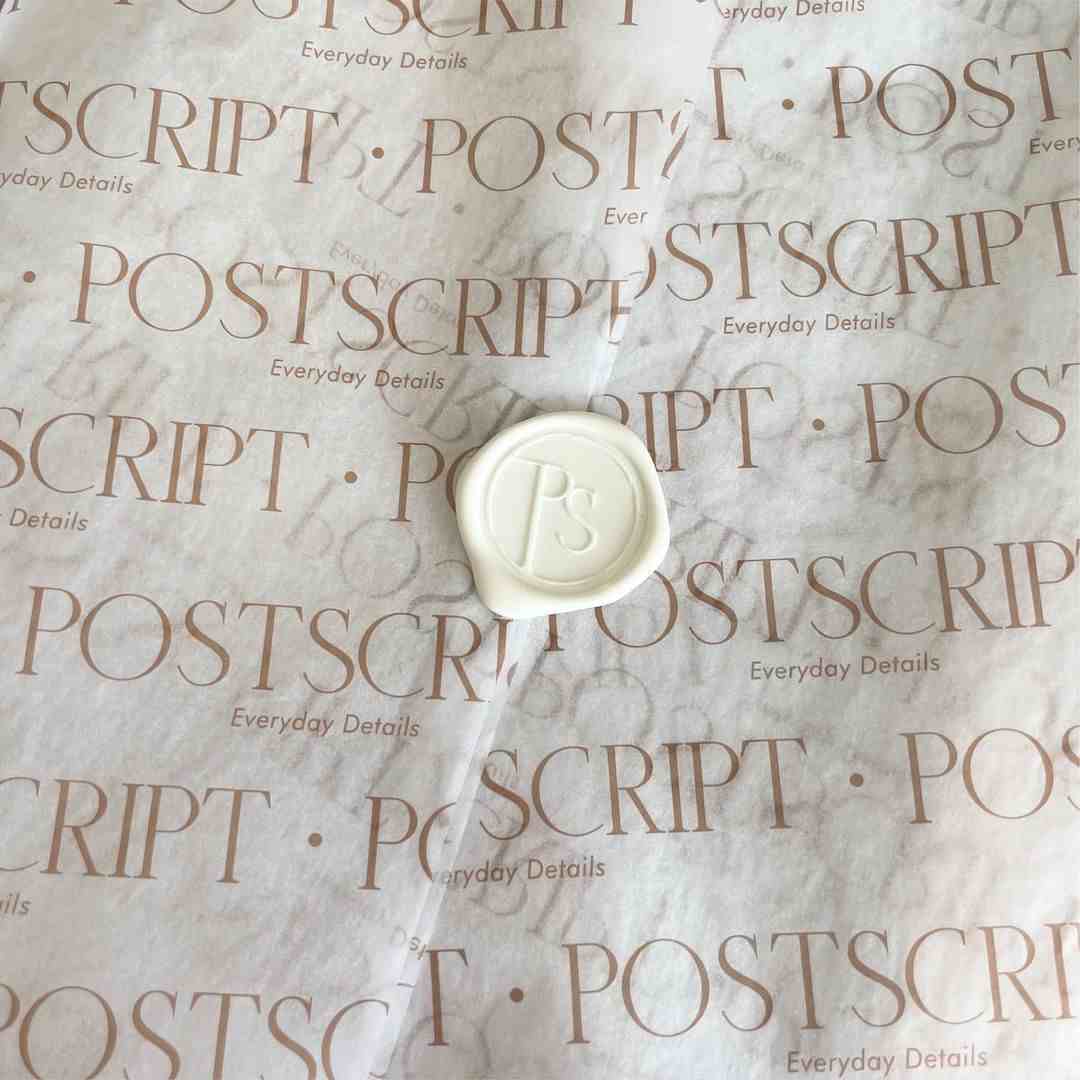 Finally, take your design and upload it to our site. At noissue, we can help bring your unique designs to life. Simply upload the design file onto our website, and we will take care of the rest for you. We also have some pre-designed templates that you can choose from. There are plenty of options for paper size and color, allowing you to customize to your heart's content. Once you're ready, just preview your design and hit submit.

noissue's Custom Tissue Paper is fully compostable and recyclable. Made of FSC-approved materials, they come in various patterns, sizes, and prints to fit your brand's image and needs. If your brand is thinking of sustainable packaging solutions, noissue's tissue paper is the perfect addition to your packaging process.
That's a Wrap!
If you need a little help getting your packaging off the ground, reach out to noissue's friendly design and fulfillment team for expert help.
No matter what you choose to use for your packaging this holiday season, the team at noissue wishes you a happy and successful end-of-year run!