Word-of-mouth marketing is one of those terms thrown around in the business world, but what does it really mean? Better yet, how can something as simple as a high-quality custom tote bag help drive it? For businesses big and small, utilizing an existing customer base is an excellent tool for growing said base while encouraging your customers to become even more loyal.
High-quality personalized tote bags can help you do exactly that. Come along with the noissue team as we explore what word-of-mouth marketing really means, how important it is for SMBs, and how to maximize your brand's impact with a tool as simple as a collectable tote bag.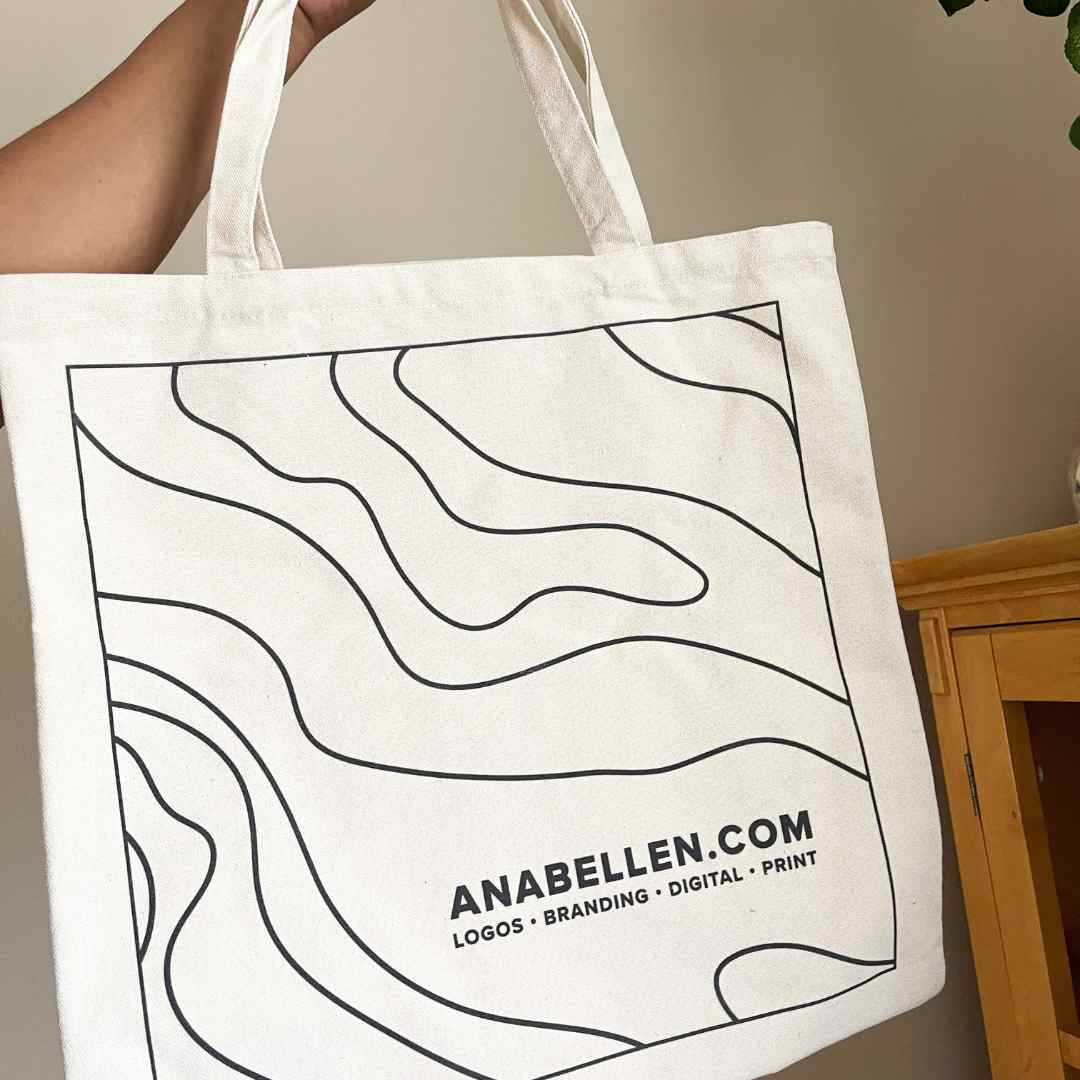 What is Word-of-Mouth Marketing?
First thing's first: let's dissect the jargon.
Word-of-mouth marketing is exactly what it sounds like: marketing driven by people talking to one another about your brand or products. This term originated before the technology boom of the 1970s, when the best endorsement a product could enjoy was a recommendation from a satisfied customer.
Before stringent advertising practices and online marketing strategies, there was only the trusted, reliable review of a given brand voiced by loyal customers of said brand. One person would talk to two others, who would in turn talk to two more each, and before long word of a high-quality brand would travel far and wide.
However, the modern world has added some interesting twists and turns. The grapevine has expanded, so customers have more avenue than ever before to recommend products and brands that they enjoy. Social media is particularly noteworthy, as it allows one person to speak to many at once. A satisfied customer can jump on their account and recommend a brand to all their followers at once. In this way, social media is almost like a megaphone on a crowded street.
Benefits for Small-to-Medium Businesses (SMBs)
So, where do custom printed tote bags enter the equation? Well, as Kimberley Whitler of Forbes says, it's more important to connect with the customers you already have than it is to constantly be collecting more. This kind of connection is what drives effective word-of-mouth marketing, encouraging customers who believe in your brand to carry that belief with them out into their daily lives.
Loyal customers who love your branding are more likely to carry a high-quality branded tote bag with them, helping to spotlight your brand in the big wide world.
For SMBs with a limited advertising budget, a run of custom tote bags in bulk is a simple one-off purchase. Once the bag is in your customer's hands, they can continue to use it for many years. In other words, there's no limited run-time like there might be on a billboard or social media campaign!
Tote bags can also double as packaging for SMBs. Whether you're an eCommerce business that relies on digital order fulfilment or a brick-and-mortar store, having a reusable packaging resource like a custom tote bag is a fantastic way to double up on advertising and packaging. Whereas more transient products like compostable tissue paper might disappear after one use, tote bags are forever.
How to Maximize Impact with your Custom Tote Bags
So, you're on board! The question now is, "how do I deliver maximum branding impact while ensuring this is something my customers want to carry around?" While some companies simply brand their bags with their generic logo, styling the bags to become pieces your customers want to carry helps place you above the rest of the crowd.
Well-styled tote bags do more than carry items. They represent your brand well, putting your company's best foot forward while out in the world. No matter your brand, it's absolutely possible to create personalized canvas tote bags with a design stylish enough to prompt your customers into using it as a daily accessory.
This maximizes your chance of your company's branding being seen by other potential customers. It's likely that your customers turn in similar circles, so it's essential to get your tote bag out there in the hands of your existing customers in order to net new ones.
At noissue, we have three key tips to help you create a well-designed tote your customers won't hesitate to use.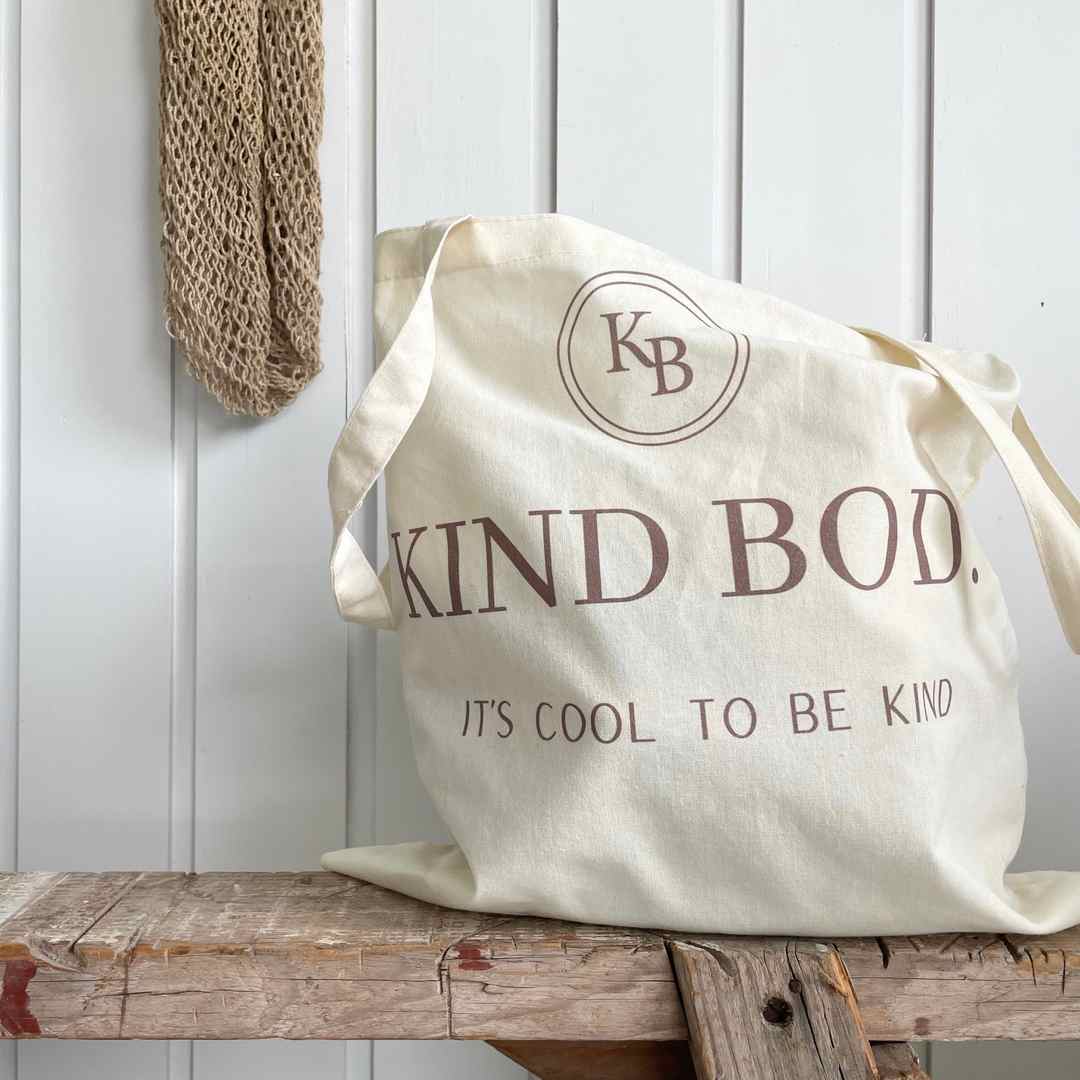 1. Balance branding and style
When focusing on style, it can be tempting to let your branding fall by the wayside. But the truth is, you can absolutely balance style and clear branding, thus driving word-of-mouth makreting. The key is to hone in on your brand's colorways, using them to create a distinct focal image or pattern that's reminiscent of your business. This could also be your chance to direct potential customers to your online store, social media profiles, or even your brick-and-mortar store. Try including a dynamic QR code in your design for quick and easy access!
2. Consider your customer
Any business should have a good understanding of their customer profile, and this is a massive help when designing reusable marketing assets like canvas tote bags. Consider how your ideal customer might use a bag like this. Does it have a place in their lifestyle? Does it need to be understated and purely functional for quick grocery trips, or does it need to be stylish enough to end up in their accessory rotation? Allow these parameters to inform your design, whether you're using them to create a brief for a graphic designer or creating the design yourself.
3. Choose a quality tote bag
Finally, it's key to put the design you create on a tote bag that will last! This is one of the key tenets of sustainability, and it happily intersects with a key tenet of good business practice: deliver quality. Using a high-quality tote helps ensure a long lifespan, keeping that material out of landfill for as long as humanly possible. You can check for signs of quality from your supplier. The weight a given material can handle (usually indicated by Oz/Sq.Yd) is one way to measure quality.
That's a Wrap!
Looking to drive word-of-mouth marketing? Gift your customers a sustainable way to carry their belongings while putting your brand out there. The team at noissue makes ordering custom tote bags in bulk as simple as possible, allowing you to focus on what really matters: your business. Get in touch with the team today!