Candles are undoubtedly one of the best company gifts and presents for employees and partners, making them popular for many reasons! That means candle labels might need to change more often than not, according to the season or purpose.
Custom candle labels are a great way to customize candles to improve as either merchandise, company gifts, or add them as a standalone product to your company inventory by labeling them with your brand style!
Consider leveraging your branding on candle packaging labels to entice customers even further. Here's how!
How To Make Custom Candle Labels?

What makes a good custom candle label? Undoubtedly, the material used and the color scheme are two of the most important aspects. The best possible candle labels have release liners that can be recycled at the curb and are printed with soy-based ink.
Giving your homemade or specialty candles a branded look is easy with custom-printed candle labels. Some candle labels are BOPP coated, creating a greaseproof barrier. Add your logo, brand design, an interactive QR code, or other details about your candles to make them uniquely yours.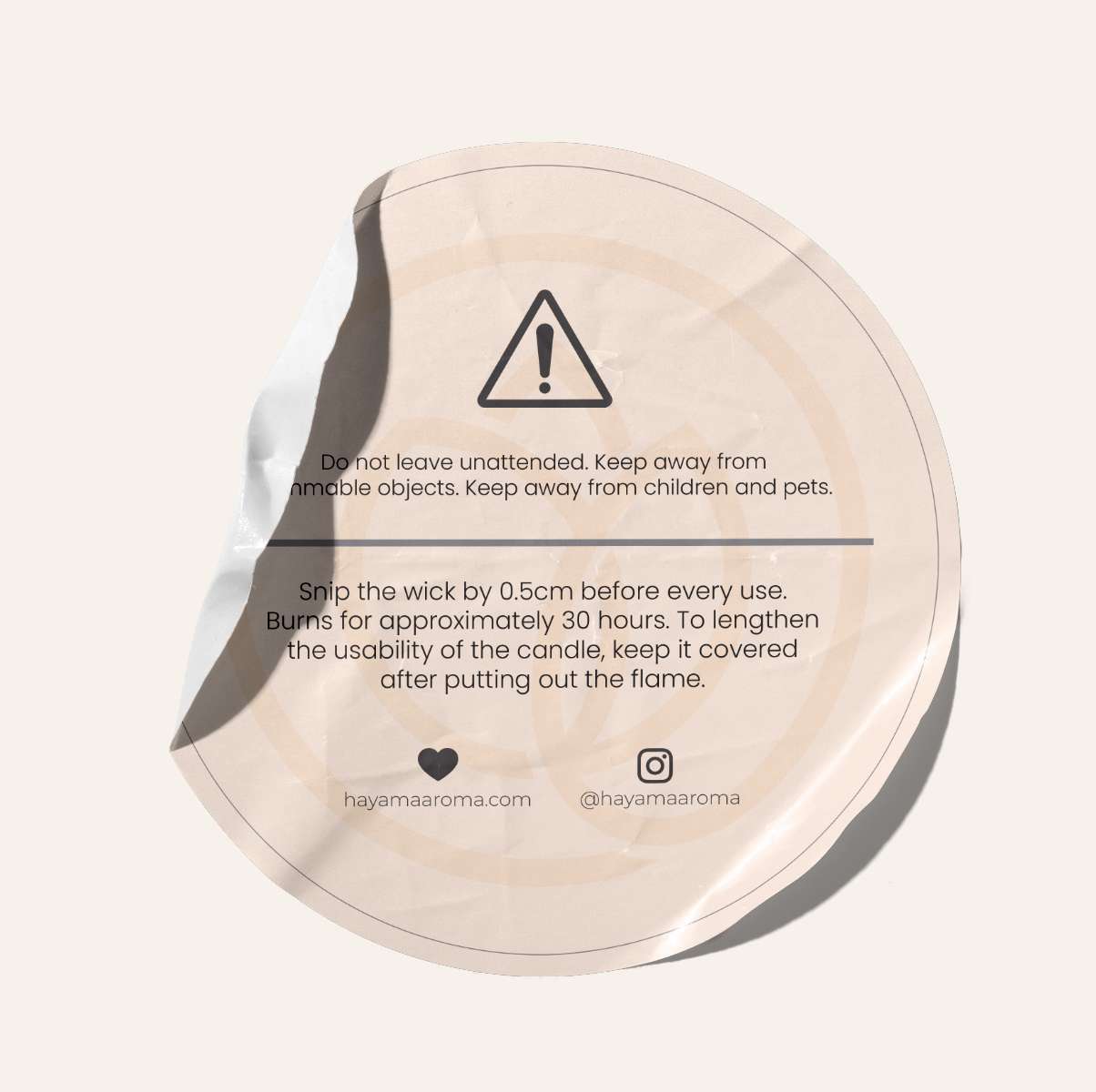 Using The Right Colors

The use of well-combined colors on a candle's label makes it easier for a buyer to instantly recognize it among several variations and helps convey its aroma. For candles with salt fragrances, for instance, bright blue is a popular color, as is pink for candles with floral aromas.
In most cases, avoid bright and harsh colors since customers won't associate them with a tranquil or pleasant experience. Consider using your brand colors to create a cohesive brand presentation.
While it might be tempting to start blending colors on custom candle labels to help you stand out from the competition, if you choose this course, make sure you have strong branding in place to prevent confusing potential clients.
Convey The Right Information

When creating your custom labels for candles, it's important to consider if a complete stranger would be able to comprehend your product. If not, you're overlooking crucial pieces of knowledge. Include information about the materials, aroma, burn time, product variety, and necessary safety information when selling candles.
Even if it may seem like a lot of details to add to a label, a competent design can manage space to best fit all these elements. It also explains why colors are crucial since they serve to emphasize the label's most crucial features and offer visual clarity.
Consider adding an additional label for ingredients or safety information to the candle's base if there's still too much information to fit on the side label. That is a common solution with similar products that remains unbeaten.
Add Your Personal Touch When Creating Personalized Candle Labels

You can sell an uncoated candle label version, allowing the customer to write a message on the label. With the help of uncoated printing, take your candle labels to the next level by enhancing how personal they are.
Many ideas can help you improve your candle products overall. Aside from having personalized candle labels, you can also sprinkle some bio glitter for candles on top or design them with a specific aroma.
Not to mention, candles don't need only a label; they sometimes also need custom boxes or other forms of packaging.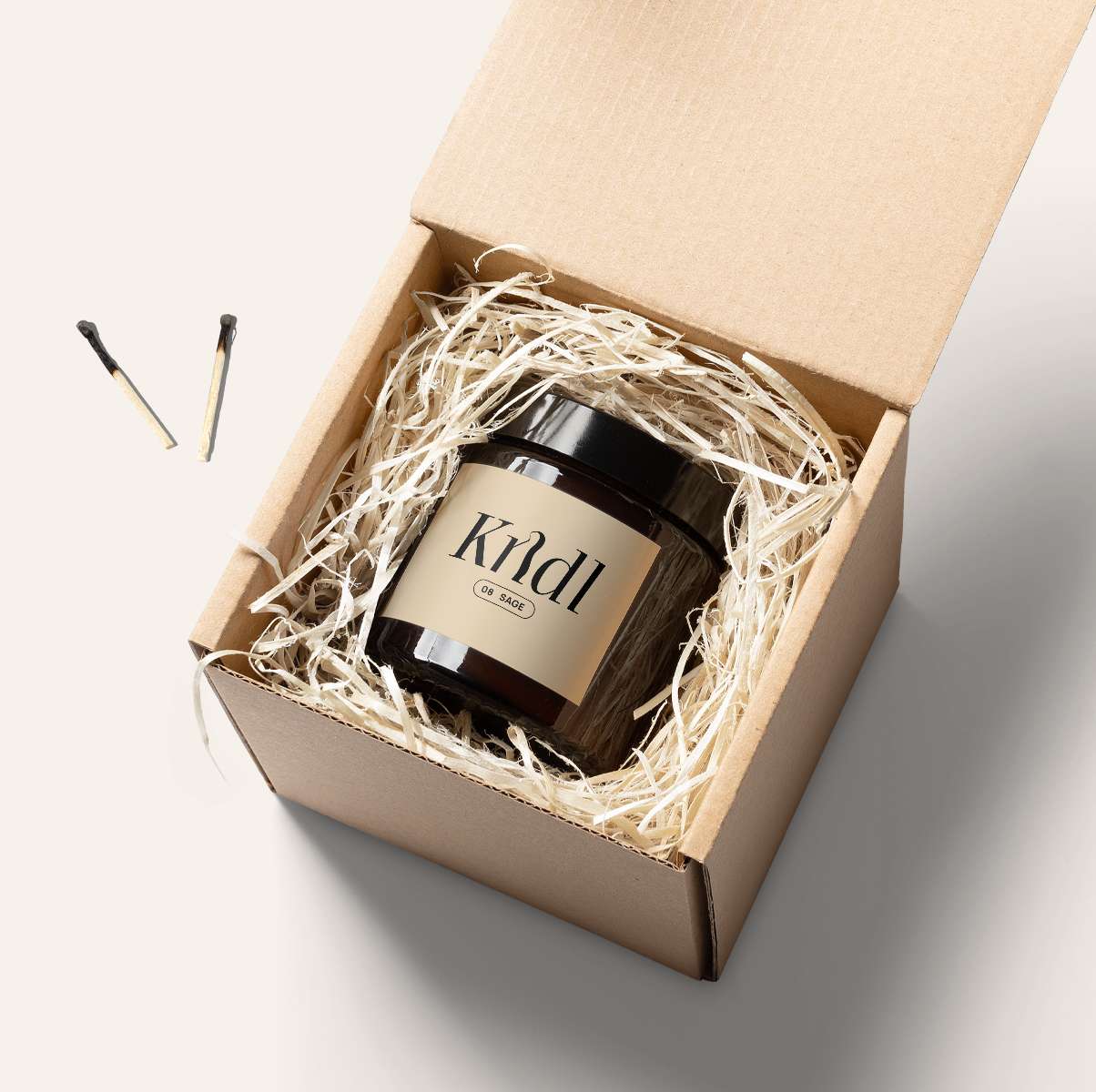 The Best Forms of Packaging For Candles

There are many forms of packaging, and a few of these combine perfectly with custom labels for candles.
Tuck-In boxes

If you offer little candles, they may be neatly placed in tuck-in boxes. The nicest thing about these boxes is how user-friendly they are—many customers adore them! These tuck-end boxes may give some intriguing designs that will help you draw clients without relying on your product's environmental friendliness. Moreover, they're simple to personalize.
Windowed Candle Boxes

You may create personalized candle box packaging with a window. Additionally, these boxes will enable client interaction with your goods! The boxes are often constructed to order from cardboard, giving them the benefit of being uniquely tailored by professionals.
Not to mention, you can display a part of the candle and your great custom label on it through the box window.
Closing Jars

Enclosing a candle in a transparent glass jar is stylish. First of all, as décor, these kinds of candles look fantastic. Glass candles are frequently used by interior designers when staging any area in the house, including the living room, bathroom, or workplace. Any space in your home will feel instantly more opulent and sophisticated when they're present.
And you will have your custom candle labels publicly displayed in case a hotel or an event is decorated with your beautiful candles. If you provide your candles in boxes, the customers would need to find a place to put them when they want to light them up. When the candles are sold in an enclosing jar or glass container, they're ready for use immediately.
🎁 That's a Wrap!

Want your product candle to stand out from other conventional candles? Check out noissue Custom Candle Labels to design your dream packaging made from better materials!