Every product requires different packaging to transport it safely and complement the overall customer experience.
Regardless of whether you are a top-level designer or a beginner, if you know how you want your brand packaging to look, it's easy to select a catalog packaging solution and customize it with online templates.
📦 Unsure on the best box for your brand? Depending on your industry and services, not every box will be a perfect fit, so it pays to know what you're looking for. Check out our guide on how to find the right box for your business to learn more and decide which one is best for you!
Where to Get Started With Custom Shipping Boxes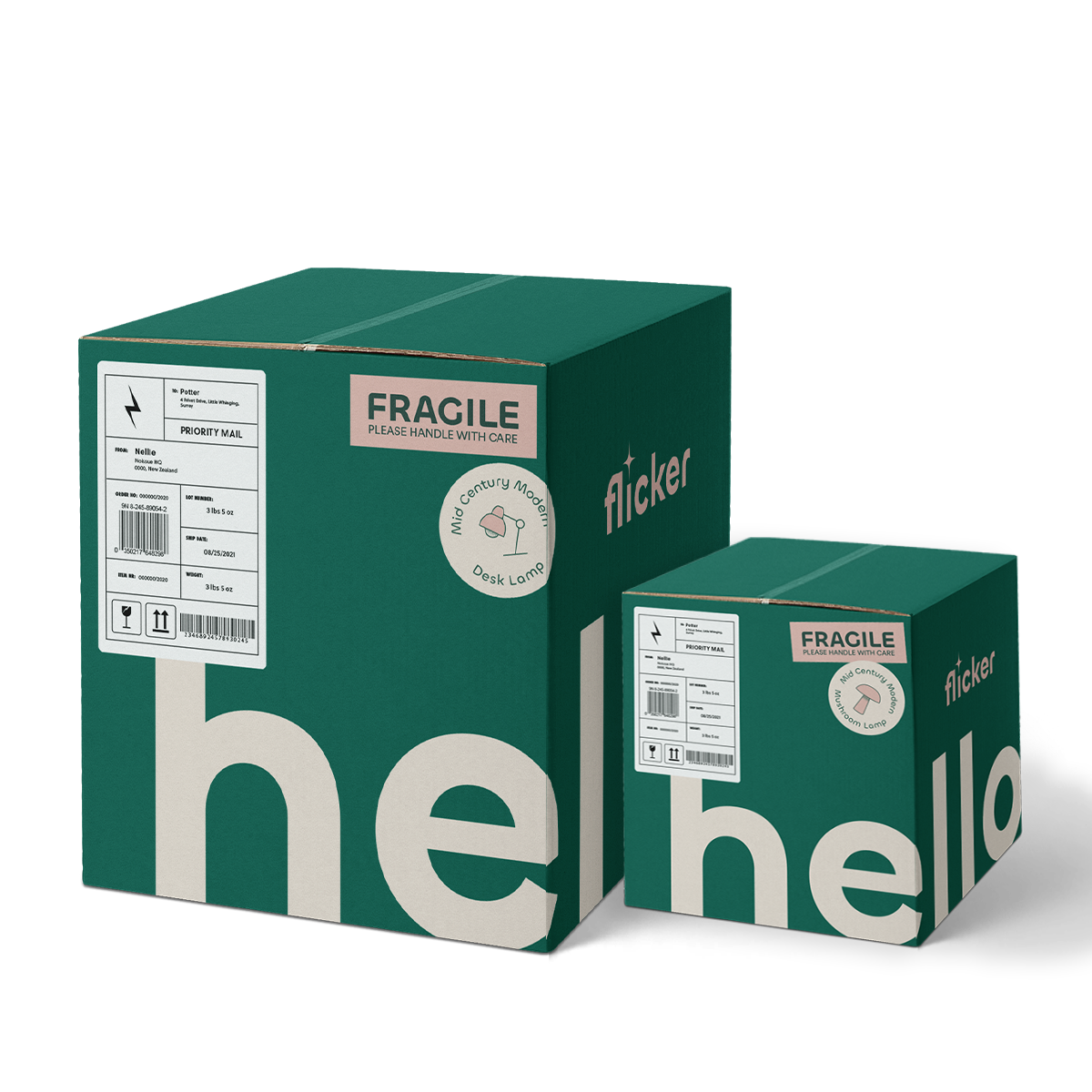 In order to create the perfect custom shipping boxes for your business, you need to find a great all-in-one service provider to handle box shape, design, and printing all at once. Depending on your product, everything starts with the shape of the box.
If you are shipping overseas, then you would need to equip yourself with the standard shipping box, which can be custom printed for your business. It is rough, rigid, and protects your product from damage while it's making its way toward your happy customers.
If you aren't shipping worldwide and overseas, there are slim boxes for small products in the form of folding boxes. Perfumes and more minor cosmetics can be enclosed in such elegant choices.
Another excellent custom shipping box form to choose from is the rigid box, which is most often seen in luxury shoe boxes. Customized mailer boxes can also be used.
The Most Common Packaging Design Mistakes With Boxes

There are many mistakes a novice in packaging design could make. Custom boxes for shipping could end up being too large, too small, not durable enough, or even too durable, which would mean you're spending more than you should on the packaging. The most common mistakes you should avoid are:
Choosing the Wrong Box Size. If you choose a package that's too big, you would need to fill it with styrofoam pieces to protect your product, which means you have failed in choosing the optimal size of your custom boxes for shipping your product. Clients would be misled if you send them a large box, and inside they find a small item. That might lead to disappointment which is the last thing you want as a business owner. Learn more about how to measure a box for shipping.
Choosing the Wrong Box Type. Customized shipping boxes are meant to protect what's inside: your precious product. If you decide to go with a material that is too fragile, your product might end up damaged before it arrives at its destination. There are major differences between different types of boxes, so be advised to research the materials they're made of before deciding which one to go with.
Using Unreadable Text. When creating the branding and labels of your customized shipping boxes, make sure every single word can be read from a couple of feet away. You don't want your customers having to read the label with a magnifying glass and the people responsible for transportation having trouble scanning a barcode.
In terms of colors, it's advised you leave symmetrical white space on both sides of your packaging. If your product needs to always face one side, remember to put a 'this side up' sticker on it.
The Right Shipping Package Design Can Save Costs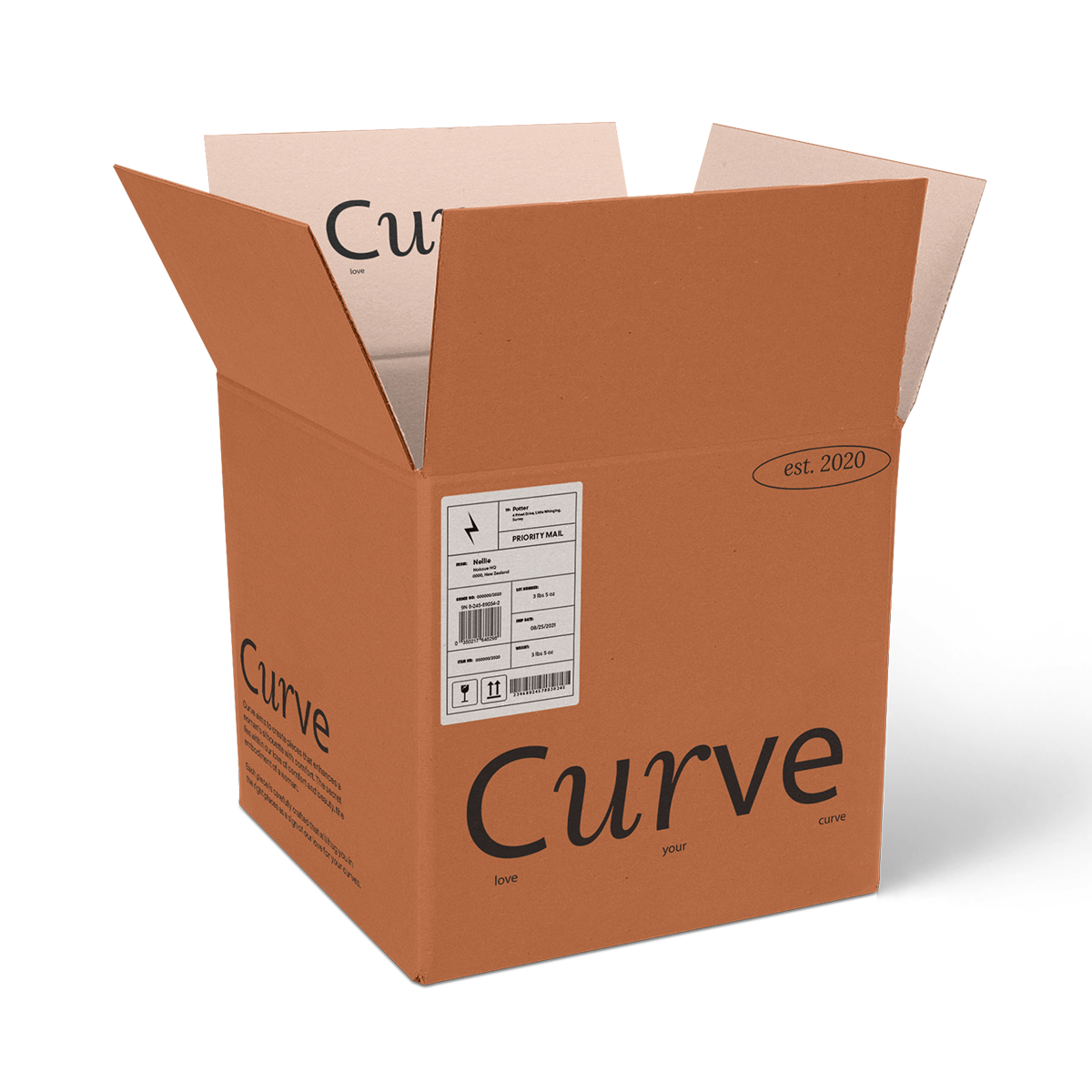 If you get all of the above things right, then you will automatically save some costs in the future. Having an optimized design in terms of free space, weight, and size, means you will also save money on freight, wastage, labor, warehousing, and additional costs for packaging filling like styrofoam pieces.
In order to make sure your packaging is optimized, you need to take note of the product you are selling and shipping. Does it need to always face one direction? Is it fragile? Does it have an unusual shape?
Before ordering a large batch of custom shipping boxes, it's a good idea to order a sample and take it for a test run. If there is something not right with it, it might be worth hiring an expert or consulting manufacturers to see what they think. Such a one-time payment for design advice will most likely save you a lot of money compared to choosing the wrong design.
Nevertheless, a great box supplier wouldn't let you order the first design you have in mind if it lacks something essential.
Final Words

The most important thing to know when looking to make your own custom shipping boxes is to find the right supplier that will help you make the right decisions when designing your box.
Look for one that ticks the boxes of customization, sustainable materials and easy-to-use design platform so ordering custom shipping boxes is a smooth process for your brand. Take a look at noissue's customized shipping boxes and see if they suit your needs, or browse our full range of retail and shipping boxes for in-store and online options.