When it comes to selling products online, it's not just your products that are essential for your success. Nowadays, packaging is just as important, if not more important and gummed tape plays a part in that.
Customers are more likely to remember your brand when you have made a strong first impression with your packaging. Using high-quality paper packing tape and custom shipping boxes can set your brand apart from other businesses in your industry.
According to Ipsos, 72% of consumers say that packaging design influences their purchasing decisions. Sixty-one percent are more likely to return to buy more from a brand that offers premium packaging options, so creating a premium and secure experience through your packing tape is a smart move for brands to win the loyalty of their customers.
Why is Tape Important for Packaging?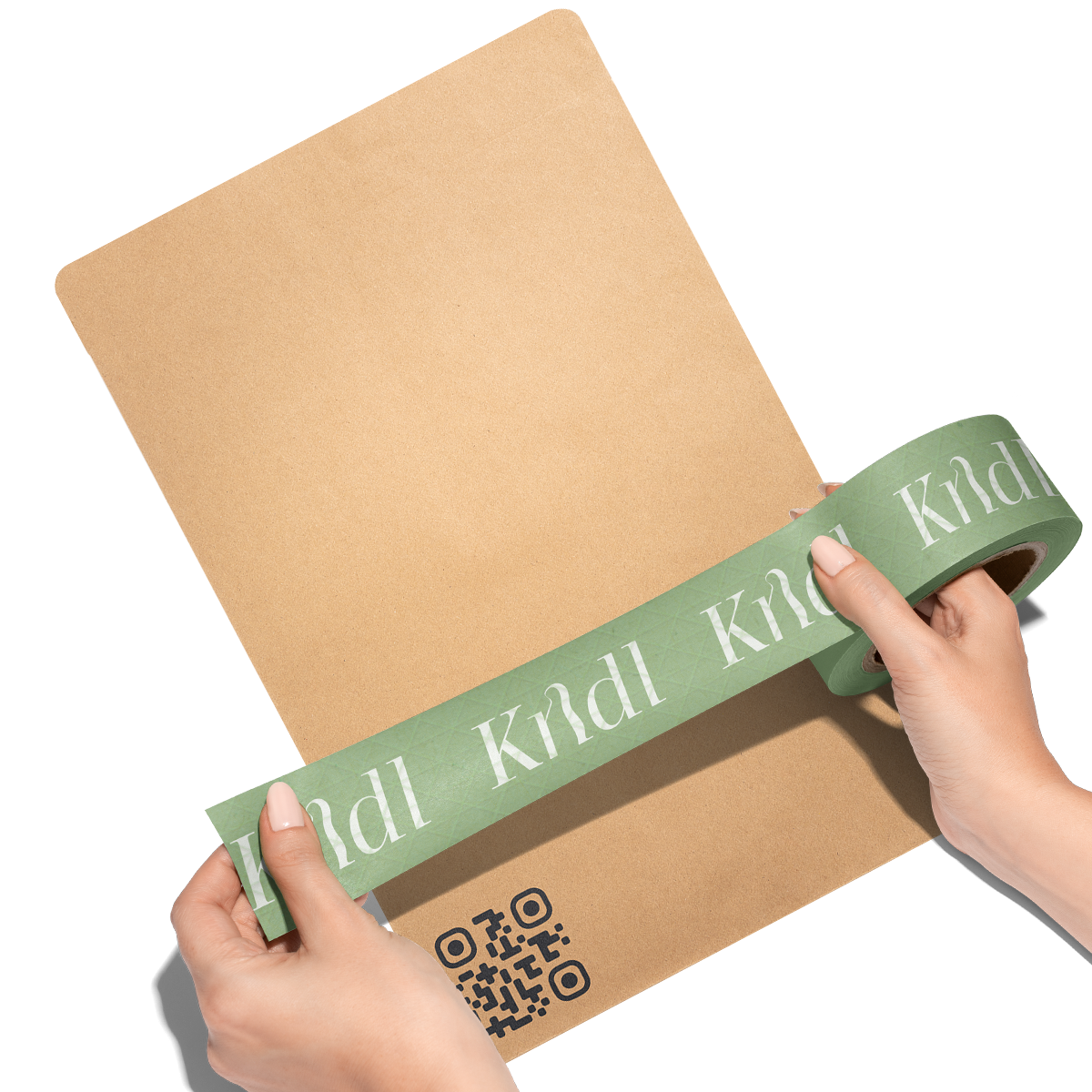 It's not just boxes and containers that are important when it comes to packaging your products. The tape that you use to seal them contributes to the overall appearance and quality of your deliveries too.
Gummed tape is one of the best options to protect your products and ensure every customer receives a well-packaged product through the mail. Tape acts as a marketing tool in and of itself and can be used to reinforce your branding even further.
Using custom packaging and gummed tape creates an unforgettable unboxing experience and enhances the quality of your products. You might be wondering, 'What is gummed tape and what makes it so good for packaging?' Let's answer these questions in more detail!
What Are the Best Types of Tape for Packaging?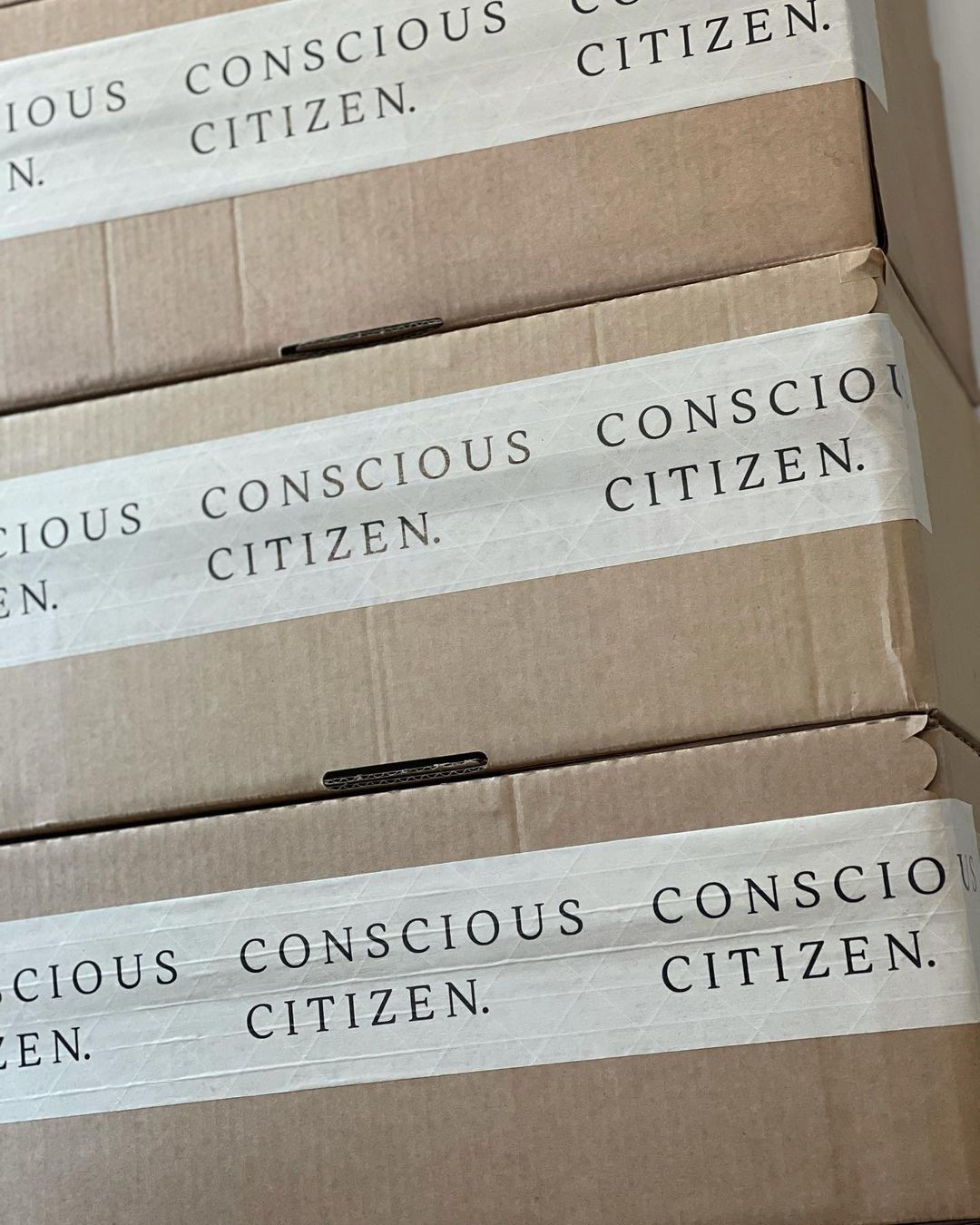 When it comes to choosing the best tape for your packaging, you have two main options: reinforced paper tape or gummed tape. The former is still a popular option, but the latter is becoming more widely used by brands in many industries.
Reinforced paper tape, also known as paper packaging tape, is a type of self-adhesive tape that seals your products into the shipping box. You can easily apply it to your boxes using a standard dispenser. It is strong and hard to tear, making it great for packaging.
Compared to reinforced paper tape, gummed tape offers extra safety and security. It is activated by water and is much stronger than self-adhesive paper tape.
Gummed tape, sometimes called gummed paper tape or water-activated tape, has a natural glue adhesive that gets sticky when it gets wet. The sticky side attaches to the box and fuses the cardboard's fibers. Because the tape becomes an integral part of the packaging when activated, it creates a tamper-proof seal.
Alongside creating a safe and secure package, activated gummed tape makes your shipping boxes and containers look more put-together and conveys a strong sense of brand professionalism to your customers.
Although it may seem like a small and unimportant part of your business, using the right tape really can make a difference to your brand reputation and customer retention. The professional and sleek appearance of gummed tape brings your packages together and adds the finishing touches to your high-quality products.
How Do You Use Gummed Tape?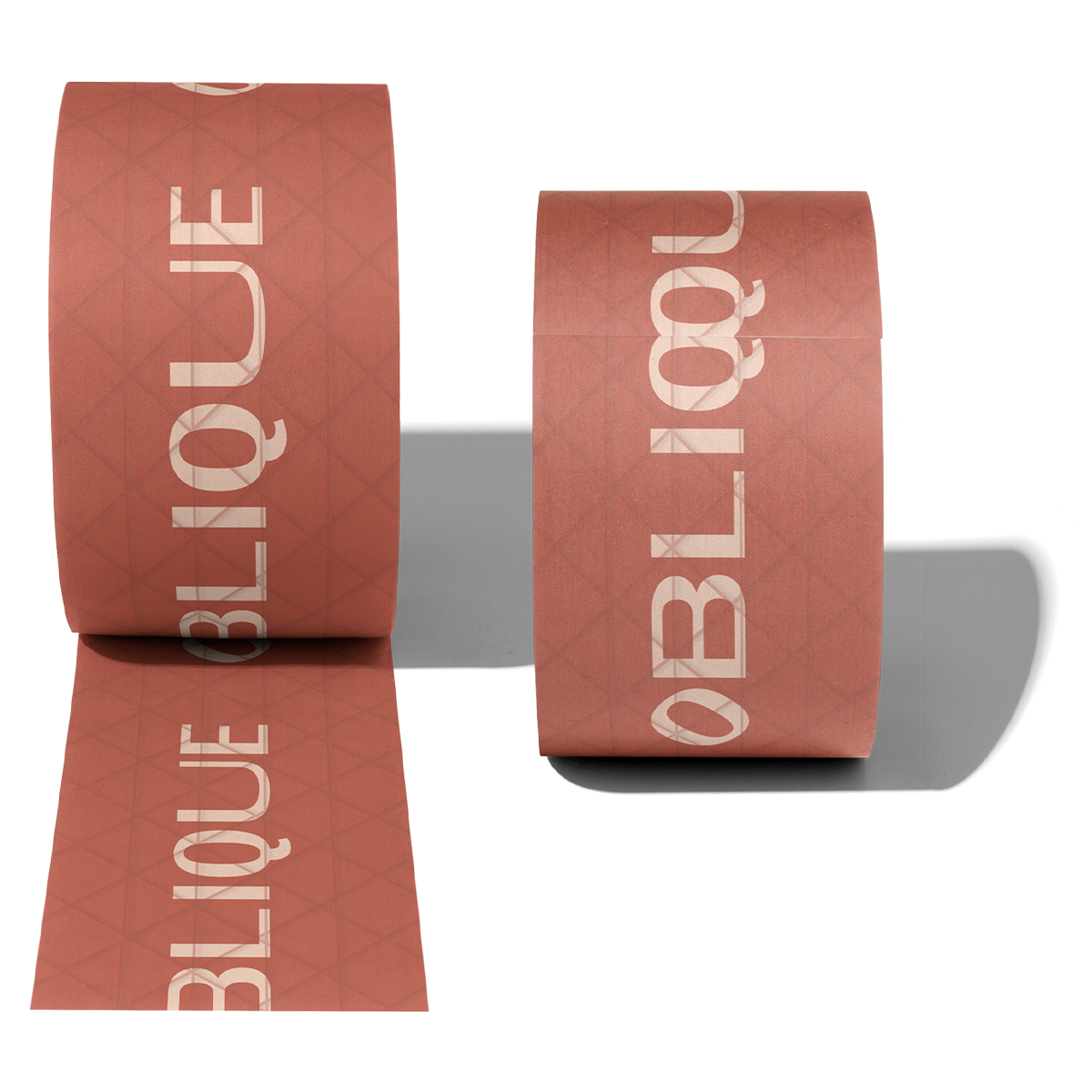 Gummed tape is easy to apply. It can be produced either with the gummed side on the inside or outside of the roll. Most commonly, the tape is wound onto the roll with the gummed side facing inwards, which makes the tape quick and easy to use on your boxes. However, both options (gummed side in or out) are effective and professional-looking.
You can get gummed tape that is a standard brown color. If you want to make your brand stand out from your competitors, you can get custom tape that has your brand name and logo printed onto it. Using custom tape can enhance the customer's unboxing experience and makes them more likely to return in the future and buy more from your brand.
What Are the Benefits of Gummed Tape?

We've already touched on a few of the many benefits of gummed tape, but let's dive into a bit more detail here.
1. It's Strong and Tamper-Proof

Although it tends to cost more than paper packing tape, it's worth paying extra for because of its strength. It fuses with the fibers of your shipping boxes and creates a tamper-proof seal that protects your products until they arrive at your customers' homes.
The tamper-proof seal of gummed paper tape reduces damage to your packages during transit. If anybody tries to open the package during the delivery process, this will be evident. Once the tape has been ripped or cut, it cannot be resealed, so you will know immediately if somebody has tried to tamper with your packages.
2. It Has a Professional Look

Gummed tape looks clean and professional and enhances the appearance of your packages. It can create a great first impression on your customers, which is key - you only have one chance to make a first impression after all.
3. It's Fully Customizable

Standard gummed tape is a light brown color and looks similar to paper tape. However, it can easily be customized with your company name and logo or your brand colors. By customizing your tape, you can reinforce your branding and enhance brand awareness.
Wrapping It Up

Gummed tape is one of the best options to add extra protection for your products and ensure your customers have a great experience with your brand. Browse noissue's full range of eco-friendly tapes and dispensers and get started with sealing your packages sustainably today!