noissue Custom Shoe Box and Custom Drawstring Bag
If you're in the business of selling shoes, then you know that shipping them can sometimes be a complicated process. It can also be disappointing for your customers if they don't receive their shoes in perfect condition, so it's crucial to choose the proper shipping method and packaging for your shoes.
In this post, we'll discuss how to package shoes for shipping and share some tips for ensuring that they arrive at their destination in perfect condition. So, whether you're just starting in the business or you've been shipping shoes for years, read on for some helpful advice!
Factors to Consider When Shipping Shoes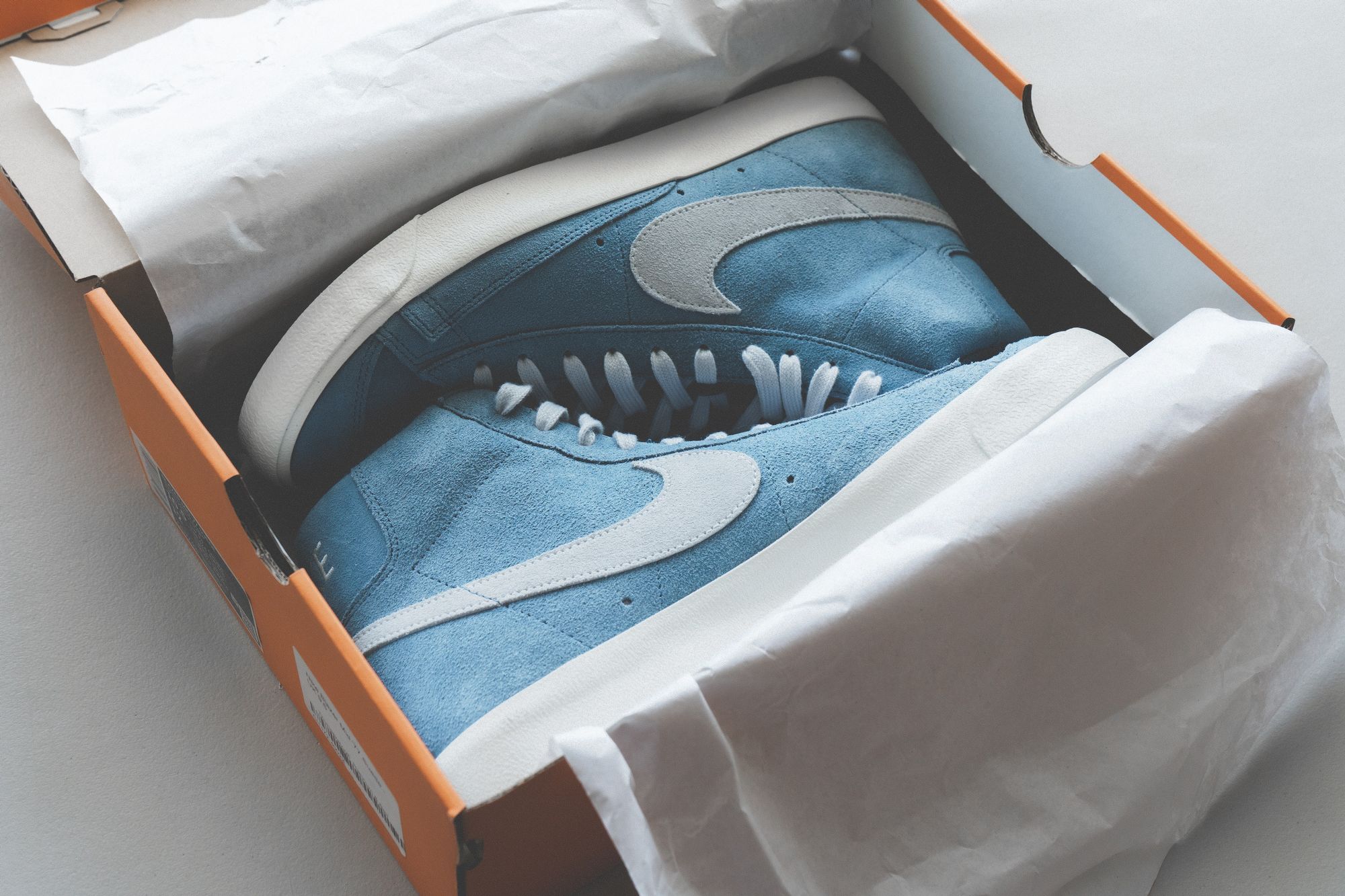 First, let's look at what you need to consider when shipping shoes.
Packaging and protection

The US mail system is many things, but "gentle" is not one of them. Your shoes will likely be bounced around and dropped during transit. To counteract this risk, most companies opt to ship their shoes in protective Custom Shoe Boxes. This offers the best protective layer for your shoes and ensures that they arrive in perfect condition. Plus, the hinged lid of a shoe box makes for a great unboxing experience!
If you're shipping multiple pairs of shoes in one box, it's a good idea to use padding or crumpled Custom Tissue Paper to fill any empty void space. This will prevent the shoes from moving around too much and getting damaged.
Marketing and Branding

Your shoe packaging is also an important marketing tool. It's the first thing your customer will see when they receive their purchase, so you want to make sure it's eye-catching and positively reflects your brand. A great shoe box design will encourage social sharing of your products, as taking photos and videos of sneaker unboxing experiences is popular.
Customizable shoe boxes are an excellent option for companies that want to ship their shoes in style. You can add a logo, brand colors, a personalized message and other shoe box design ideas to make your boxes stand out. noissue's Custom Shoe Boxes are made from recycled materials, so you can feel good about using them.
Shipping Companies and Rates

There are a few different shipping methods to choose from when shipping shoes in the United States. The most popular option is USPS Priority Mail. This service is reliable and typically quite fast. Plus, it's very affordable, which is important for small businesses.
Other popular shipping options include UPS and FedEx. These services are more expensive, but they offer faster shipping times. If you're shipping internationally, you'll probably be better off using one of these services.
Learn more in our guide to USPS, UPS, and FedEx Shipping Requirements.
When choosing a shipping company, compare rates and services to find the best option for your business.
How to Ship Shoes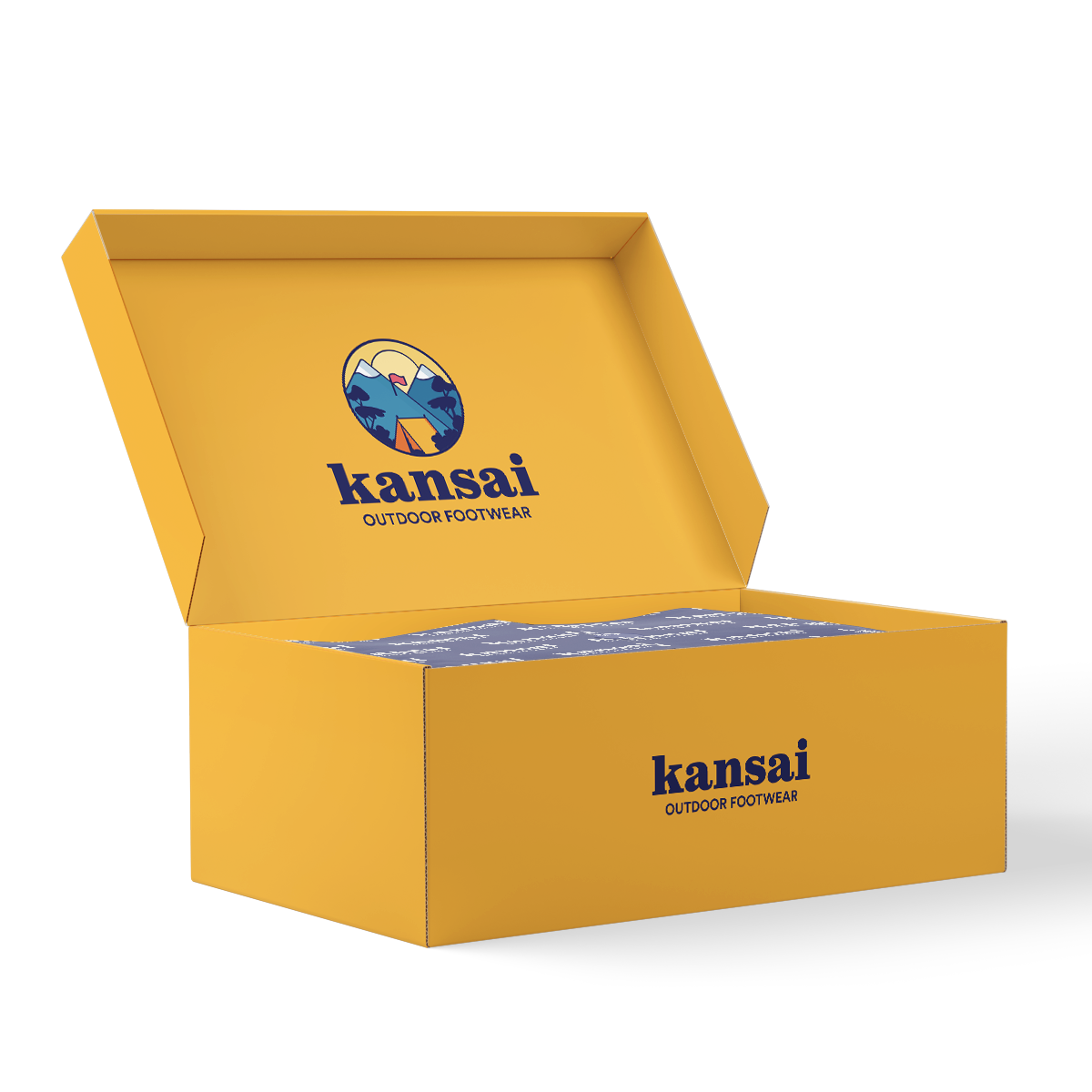 When it comes time to packaging your shoes for shipping, there are a few things you need to keep in mind.
1. Select the Right Size

First, make sure you're using the correct sized shoebox by measuring your shoes and comparing them to the size boxes you're looking at. You don't want your shoes to be too loose or too tight in the box. If they're too loose, they could move around and get damaged. If they're too tight, they could be deformed or damaged.
If you end up having a bit of excess space in the box, check out these co-friendly alternatives to bubble wrap to fill void space.
2. Secure the Box With Tape

If you're sending your shoes through the mail without another exterior form of packaging, it's recommended to secure the box with packing tape. This will prevent the box from opening during transit and damaging your shoes.
To tape your box, start by placing a strip of tape along the top and bottom seams. Then, place a strip of tape around the entire perimeter of the box. Be sure to use enough tape so that the box is fully secure. We recommend using as strong a tape as possible to provide security, such as Reinforced Gummed Packing Tape.
3. Choose the Right Shoe Box Material

When you're choosing a shoe box for your product, you also want to consider the box's material and end-of-life disposal. Cardboard is the most popular choice as it's lightweight and durable. Plus, it's recyclable, making it a good choice for businesses that are conscious of their environmental impact.
4. Place the Shoes Inside Correctly

Traditionally, shoes are placed inside the shoe box with the laces facing the box opening. This allows for easy access when the customer receiving the shipment opens the box. It also enhances the unboxing experience for the customer, as they can see the shoes in all their splendor right away when they open the box.
5. Add a Branded Finishing Touch

To enhance to the unboxing experience, consider adding a Custom Recycled Card or Custom Paper Sticker with a personalized message and your social media handles so customers know what account to tag when they're posting a photo or video online.
How to Save Money When Packaging Shoes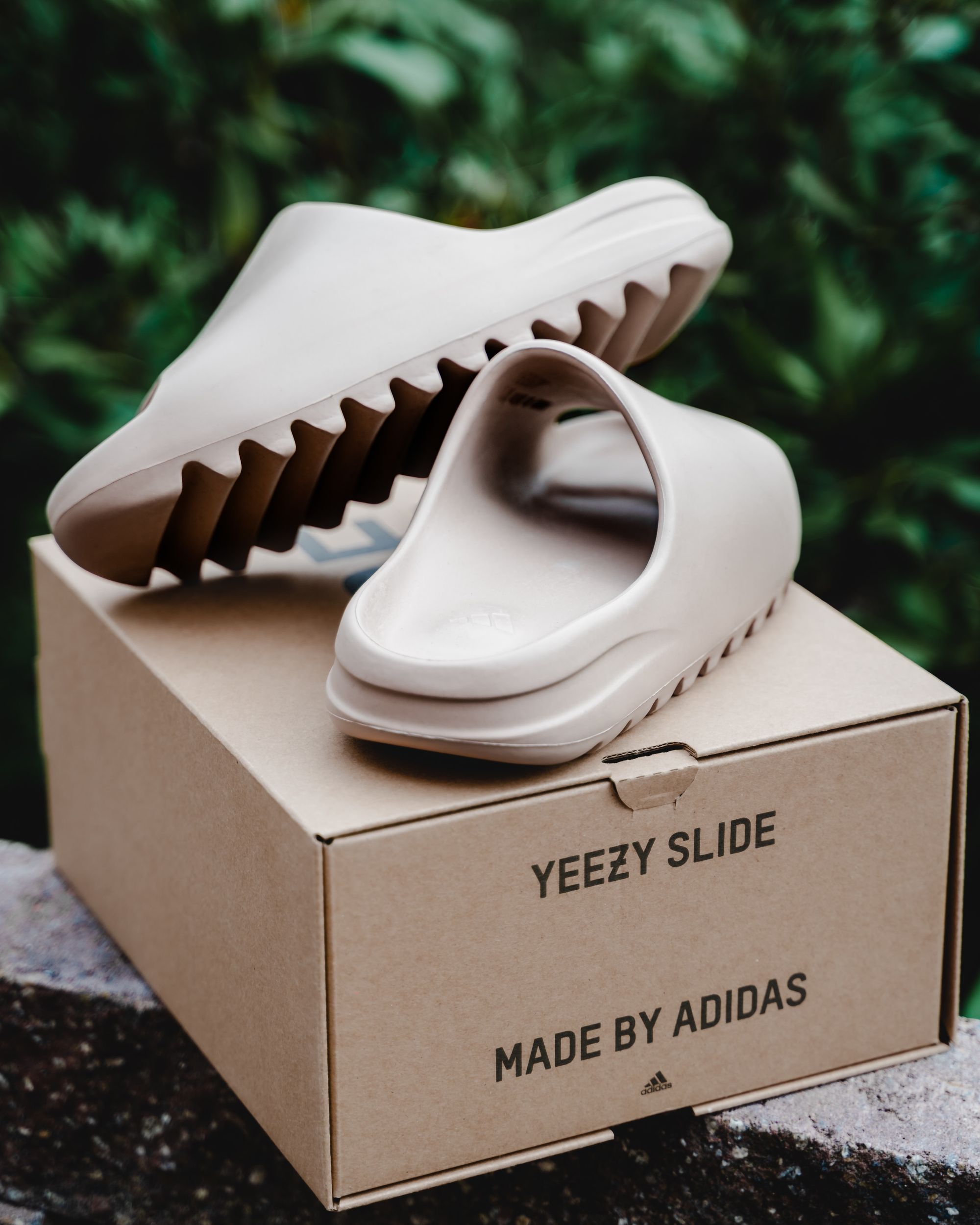 If you're looking to save money on shipping, there's a few things you can do. Since the shipping cost is calculated by weight, one of the best ways to save money is to use light packaging. You can achieve this by using a lightweight material for your shoe box or removing unnecessary layers of packaging from inside the box.
You can also save money by choosing a slower shipping method. When it comes to packaging your shoes, it's best to balance cost and protection.
Requirements for Shipping Shoes in the US

Shipping shoes in the US is relatively straightforward. There needs to be a return address on the package and a shipping label with the recipient's address. After packaging your shoes according to the tips above, simply take them to your local post office and ship them via your preferred mail carrier – the United States Postal Service (USPS) is a great option.
Requirements for Shipping Shoes Internationally

When shipping shoes internationally, you'll need to use a service that offers international shipping like UPS or FedEx. Be sure to attach the correct customs forms to your package, as well as a return address and shipping label. The recipient may also have to pay import taxes upon receiving the shipment.
Get Started With Custom Shoe Boxes

Ready to start designing Custom Shoe Boxes? noissue's online design platform offers an easy way to design and order custom shoe boxes, without the need for experience in graphic design. Simply add your logo and brand colors and get started today!
Browse our product catalog