Trying to ship fragile items requires a lot of thoughtful planning and handling to ensure they safely reach their intended destination. However, fragility can have a different meaning for different groups of people.
While for some, a fragile item is heavy and breakable like a vase, others see such an item as delicate with small pieces that can easily break during transit, like jewelry.
Also, the item could be liquid being transported that needs to be delicately packaged, so no spills happen during transit.
The definition for fragile packages is broad and varies, so finding sustainable packaging that can handle each of these scenarios is a priority for brands seeking improved customer satisfaction.
Damaged packages prove costly for businesses, leading to lost inventory and profits while harming brands' reputations. In a climate where returning things isn't desirable for most, preserving fragile items during shipping has become an increasingly high priority for leading brands.
Knowing how to pack, label, and ship different fragile items to preserve your products is important, as it shows how much you care about your customers, ensuring they receive their items without incident or additional cost. Here's how to do it.
Use a Package With The Right Size and Weight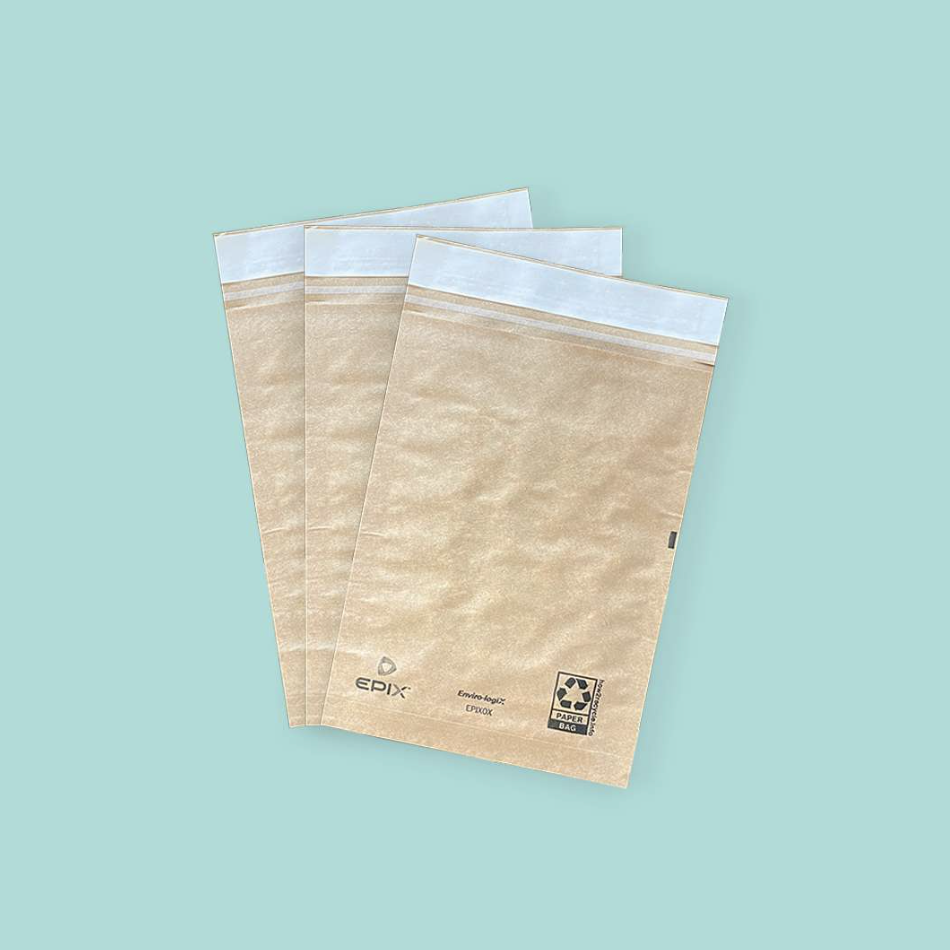 When figuring out the best way to ship fragile items, consider the size and weight of your package so that you're not overloading it. For one, you don't want to use a package that has too much space in it. While the initial thought process might be 'bigger is better,' the excess space causes the items to shift around, putting them at considerable risk of breaking.
Plus, if you're looking to send the package through the mail, you want packaging that is compact yet roomy, so it fits in the mailbox without issue.
Use packaging that is slightly bigger than the product to ensure any leftover space is filled with loose material for additional support. Protective Kraft Mailers are lightweight packaging options made from sustainable paperboard while providing extra padding to provide more layers of security to the fragile items being shipped.
To fill the space, you can surround the item in the mailer with sustainable packing peanuts, scrunched tissue paper, or any other eco-friendly filler material to add some cushion to prevent fragile products from bouncing around while in transit.
Also, don't overload the packaging when figuring out how to ship a fragile package. If your Padded Mailer cannot hold more than one breakable item, don't try to stuff it to avoid using another one.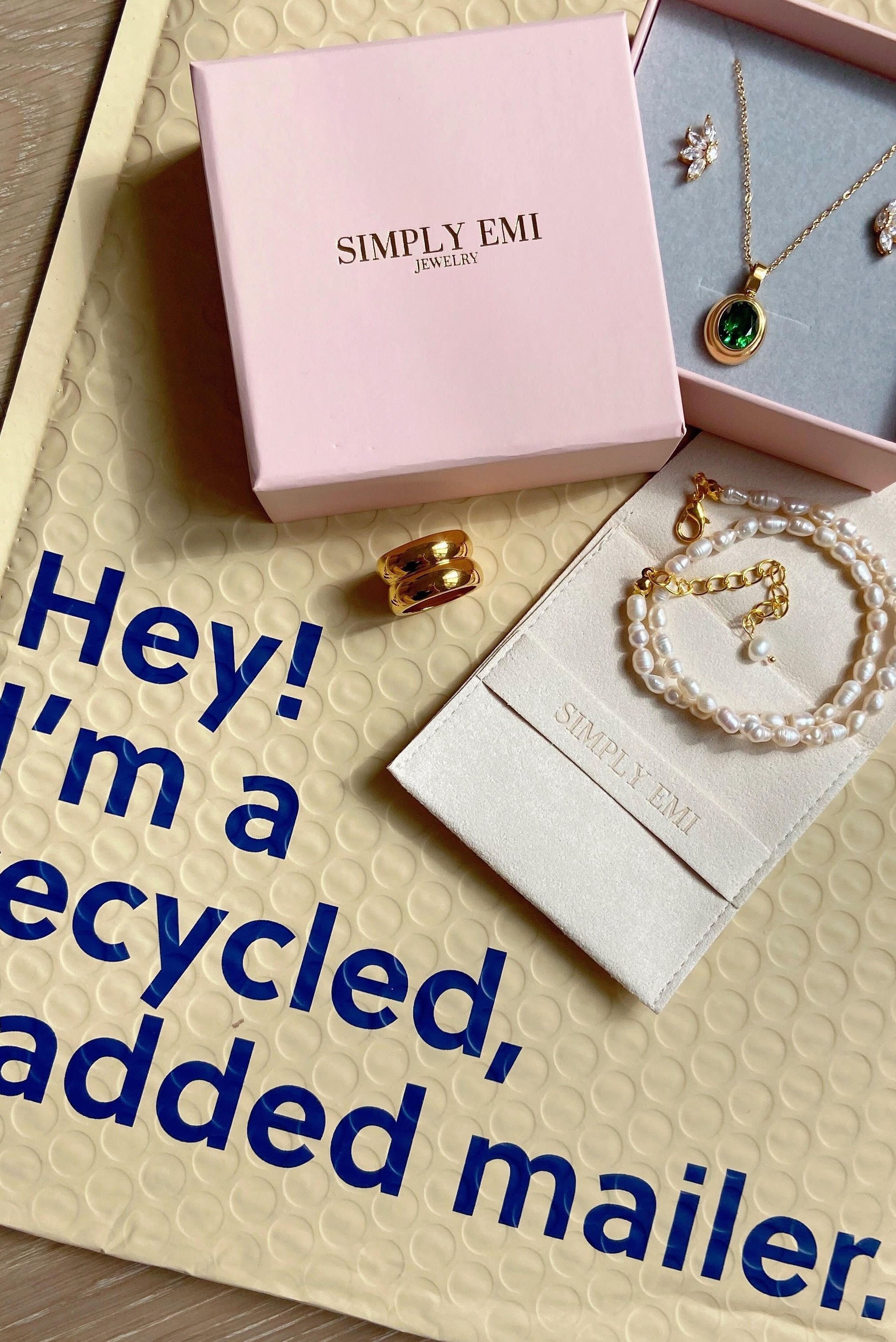 FedEx and other shipping experts will tell you that packing fragile products individually is the right way to go. Wrap each item in a minimum three-inch thickness of air-cellular cushioning material before surrounding it with eco-friendly filler.
How to Pack Fragile Items For Shipping

When considering how to pack fragile items for shipping, think about doubling the packaging, particularly if the items you're sending are very delicate or big. Wrap the breakables before placing them in your mailer, leaving a few inches of cushioning before sealing the packaging.
Make sure you measure by girth and length, using inches as your guide to determine whether the packaging you've picked is suitable for the job.
How you place your breakables is also key to ensuring the fragile products stay in place for the shipping duration. Place the fragile product in the middle of your custom packaging with cushioning evenly spaced on all sides. Also, ensure all sides of the packaging are properly sealed, so there's no potential of anything falling out.
From there, shipping fragile items becomes easier. After everything is in place, you can use Custom Roll Labels to showcase your brand imagery, as well as add an interactive QR code to further engage with customers. The labels use non-toxic adhesive and are compost-friendly. The label complements your brand logo and adds an official feel to your packaging before your fragile items head to their destination.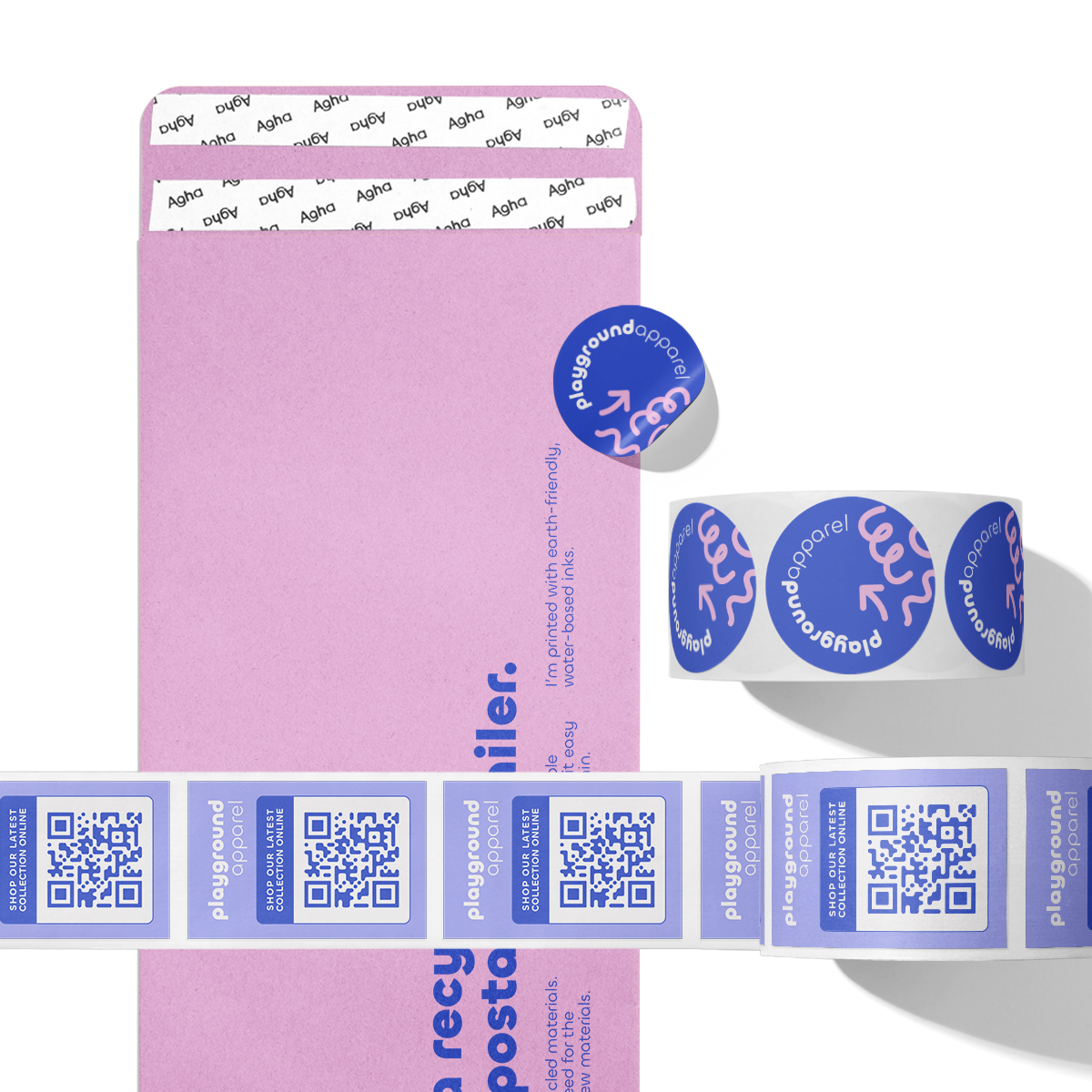 How To Label a Fragile Package

Labelling has long been a hot-button issue when discussing the finer elements of shipping fragile items. Some have argued both sides, suggesting labeling is either essential or counterproductive.
Putting fragile stickers on your custom packaging doesn't hurt. However, many of today's packages are handled by automated equipment rather than physical staff, meaning that workers may miss your sticker as they quickly load and unload packaging.
UPS representatives, for example, will tell you that how breakables are packed is more important than how they are labeled. As important as labeling is, it should be a secondary step to how the packaging is organized and placed, so they stay safe when handlers and equipment get their hands on them. Whether packages are labeled or not, they should be treated with equal care.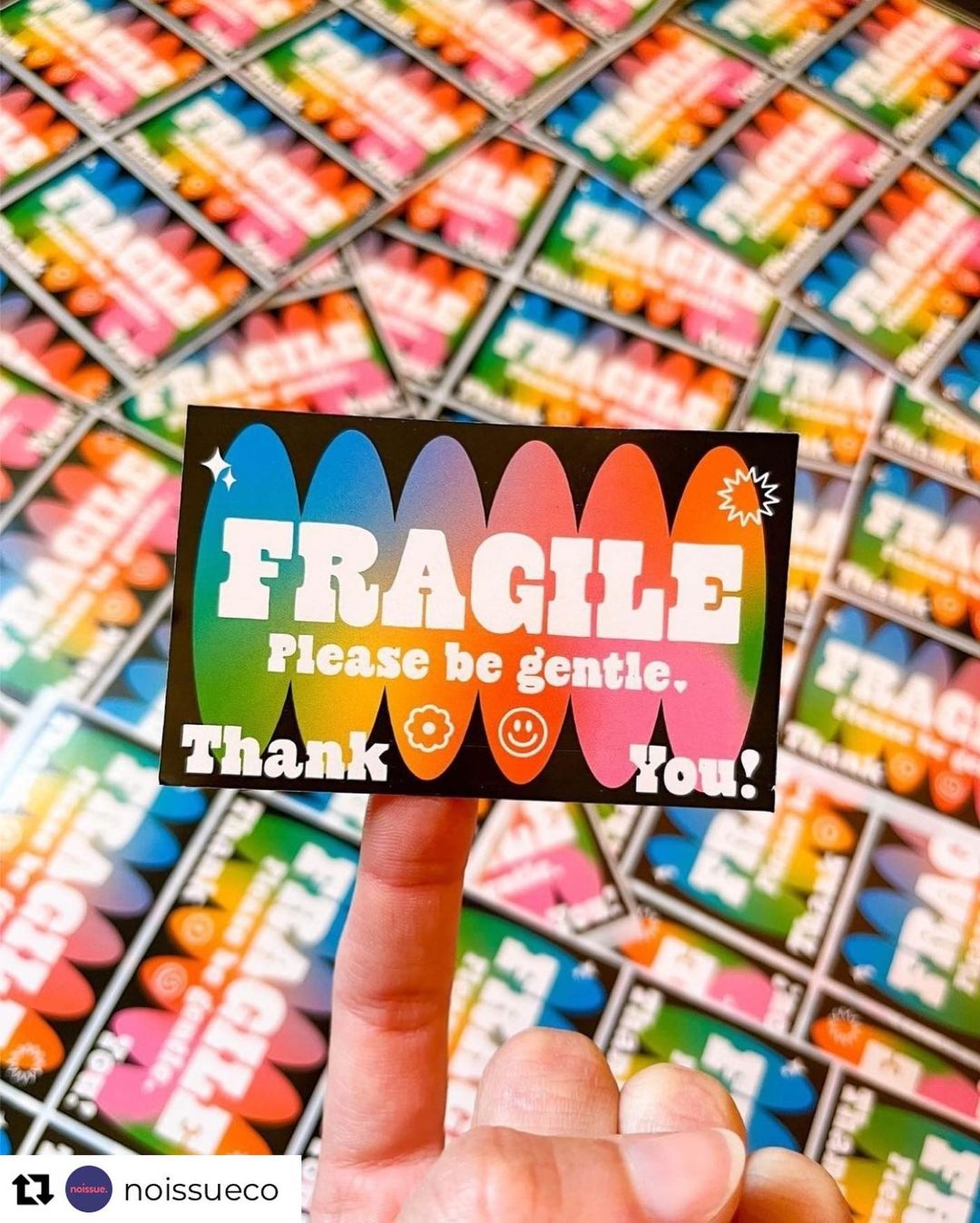 One way to try and get the complete attention of shippers and handlers when thinking about how to label a fragile package is to add multiple stickers to the packaging. The added stickers make them more noticeable. However, ensure that the fragile stickers don't cover the shipping label when placing them on the packaging.
Can You Write Fragile on a Package for USPS?

When sending fragile items through the mail, brands must exercise additional care. Having the right custom box and packaging filler is key, like with any shipping outlet. For any United States Postal Services package, you're encouraged to put a fragile label on top of the box to make sure handlers see it and drop it off with caution in your customers' mailboxes or when delivering to the door.
With that being said, the USPS is changing its fragile packaging process. The service confirmed it's getting rid of its Special Handling-Fragile service this summer. The service was in place to stress additional care and awareness when shipping fragile packages, and it being nixed has caused consternation among many customers and brands.
Going forward, determining how to label a fragile package will require more thought from brands, given the different labeling requirements some shipping companies have, as well as the automation that devalues the purpose of the labels. It's better to be safe than sorry, however. Using a label and ensuring it grasps the attention of handlers is the safest way to go for brand leaders.
Wrapping It Up

Ready to get started with shipping your fragile items? You can use Rigid Heavy-Duty Mailers, Corrugated Kraft Mailers, or Protective Kraft Mailers to preserve your breakables while also using custom labels to mark them as fragile. This will ensure your precious products arrive safely to your customer after they've travelled from A to B. Happy shipping!