noissue Custom Tissue Paper by @gypsy.carmen
Flowers are the perfect gift for any occasion and a carefully timed delivery of a bouquet can brighten the day of a loved one.
This explains why the market for flowers has been growing for years and is now worth over $15 billion in the United States alone. However, whether you're a retailer or an ecommerce business owner, there are certain complexities to shipping flowers that you must master before you can tap into this market.
In this article, we will show you how to ship flowers properly so that they arrive at their destination in perfect condition. We'll also talk about the best couriers you can use for shipping flowers to your customers.
Preparing fresh flowers for shipping

Flowers are very delicate, so you must ensure that the petals and stems do not get damaged during transit. To be sure your flowers will arrive safely and in top condition at the doorstep of your customers, follow this step-by-step process to prepare your flowers for shipping.
Step 1: Gather essential items and shipping materials

There is a stringent time limit when shipping fresh flowers and the clock starts ticking from the moment the flower is clipped from the stem. That's why it is crucial to gather the necessary materials before you start the whole process. You will need the following materials when packing flowers for shipping:
Flowers
Scissors
Twist ties
Tissue paper
Vase
Ribbon
Bubble wrap
Crinkle paper
Shipping box
Packing tape.
Step 2: Choose the flowers to be shipped

It's important that you gather the flowers on the same day that you plan to ship them. Choose an assortment of healthy flowers whose stems are devoid of any visible breaks, cuts, or nicks. You could even opt for flowers that are still in "bud form."
Keep the flowers in water to keep them fresh. Place them in a cool, dark place while you prepare your materials for the subsequent steps in the process.
Step 3: Cut the stems

Cut the stems to ensure the flowers will fit into your shipping box. This is especially important when you ship long-stemmed cut flowers like roses.
Be careful to avoid cutting the stems too short. Aim for a length that leaves at least a couple of inches between the edges of the flower and the box. This reduces the chances of the cardboard rubbing against the petals and damaging them.
Then tie the stems of the flowers together using rubber bands or twist ties. Tie the flowers securely to ensure they will move as little as possible.
Step 4: Wrap the flowers in packing paper

Next, carefully wrap the flower stems in tissue paper to prevent them from falling out of the bunch during transit. noissue's custom-printed — and totally compostable — Tissue can be a great addition to your flower arrangement.
Remember not to wrap your flowers too loosely. Don't wrap them too tightly either or they could get smothered. Use some newspapers or cling film to protect the top of the flowers so they don't get crumpled.
Once you're done wrapping, add a beautiful Custom Recycled Satin Ribbon to elevate the overall look of your flower arrangement.
Then, place the entire flower arrangement in a plastic bag and secure it with tape to prevent any moisture damage to the shipping box.
Step 5: Place the flowers in a strong, corrugated box

Next, place the flowers in a shipping box. Telescoping boxes or corrugated cardboard boxes would be great. Be sure to use one that's big enough for your bouquet and will still provide a few inches of space for cushioning material.
For a stronger visual impact and a memorable unboxing experience, we recommend using Custom noissue shipping boxes that can be printed in a range of colors and are curbside recyclable or home compostable. This additional touch ensures your package is on-brand and as beautiful as the floral arrangement inside it.
Use packing peanuts, packing foam, or bubble wrap to create a bed of cushioning, and place your flowers on it at the center of the box. Secure the floral arrangement to the box or an insert with cable ties or lateral cleats to prevent any movement during transit.
Then, use your packing materials to fill the remaining spaces in the box and give the box a slight tousle to ensure the bouquet isn't sliding around in any way.
Pro tip: We suggest adding a note instructing the recipient on how to properly care for the flowers. Cut flowers should be unpacked immediately and the stems should be placed in a vase with water.
Step 6: Protect the vase

If you are shipping your flowers along with a vase, make sure to cushion the vase with bubble wrap. It's advisable to use a corrugated divider inside the box to separate the vase from the bouquet.
Also, make sure you don't put water in the vase. Shipping flowers in water is prohibited because the water may leak and cause damage.
Step 7: Place your box into a larger box

Place your mail-ready box in a larger box to provide an additional wall of protection. This will reduce the odds of any breakage during transit.
Step 8: Seal and label the box

Use pressure-sensitive tape to secure all seams and flaps of the box. Apply at least three tape strips and the strips should run parallel to the seams creating a square around the bottom of the box.
Label it "Fragile" and mark "This Side Up" to ensure it is handled carefully by the shipping staff.
Address the package to the recipient and be sure to mail it as early in the day as possible so the flowers can be shipped within 24 hours.
Best courier options for shipping flowers

You need a fast and reliable courier when sending fresh flowers because they are perishable and the longer your flowers are in transit, the less is their chance of surviving the trip.
You can ship flowers using any of the major carriers like USPS, FedEx, and UPS, or companies that specifically provide flower delivery services like The Bouqs Co., Floom, Amazon, Teleflora, and others. However, we will only focus on the three major carriers in this article.
Shipping flowers through USPS

USPS requires that flowers must be wrapped in waterproof paper such as Kraft paper to protect the parcel from leakage. The parcel must also identify that it contains a plant.
You must follow state-by-state regulations regarding the shipment of plants and flowers. Check the United States Department of Agriculture website to see if any restrictions may be applicable to the type of flower you are trying to ship.
You can use the following USPS shipping services to send your flowers:
USPS First Class for packages less than 16 ounces. Arrives in 1-3 days.
USPS Priority Mail for packages over 16 ounces. Arrives in 1-3 days.
USPS Priority Mail Express for packages up to 70lbs. Arrives in 1 day.
Shipping flowers through FedEx

FedEx does not have any special labeling requirements but it requires special packaging for tropical flowers such as orchids. Orchids are fragile and extra care must be taken to protect them from cold temperatures since they are tropical.
We recommend using any of the following FedEx shipping Services:
FedEx Ground for packages up to 150lbs. Arrives in 1-5 days.
FedEx Standard Overnight for packages 1lb or less. Arrives next day by 3 PM.
FedEx Priority Overnight for packages 1lb or less. Arrives next day by 10 AM.
FedEx Overnight for packages 1lb or less. Arrives next day by 8 AM.
Shipping flowers through UPS

Shipping flowers through UPS is pretty straightforward with no special packaging or labeling requirements. You can ship flowers through UPS using any of the following services:
UPS Ground for packages up to 150lbs. Arrives in 1-5 days.
UPS Next Day Air for packages 1lb or less. Arrives next day by 10:30 AM.
Which is the most cost-effective way to ship flowers?

USPS First Class Mail is the cheapest way to ship flowers. Prices start at $4.50 compared to FedEx Ground at $10.80 and UPS Ground at $9.45. USPS First Class Mail offers the best balance of affordability and fast delivery times.
Besides, most flower packages weigh less than 16 ounces, making the USPS shipping service the standard option for many florists.
What about shipping flowers internationally?

You need a phytosanitary certificate issued by the Department of Agriculture before you can ship live plants to other countries.
You must also investigate the laws and regulations of the destination country to be sure you are in compliance with relevant rules regarding the import of live plants. Contact your courier to get more clarity on the applicable rules.
Wrapping it up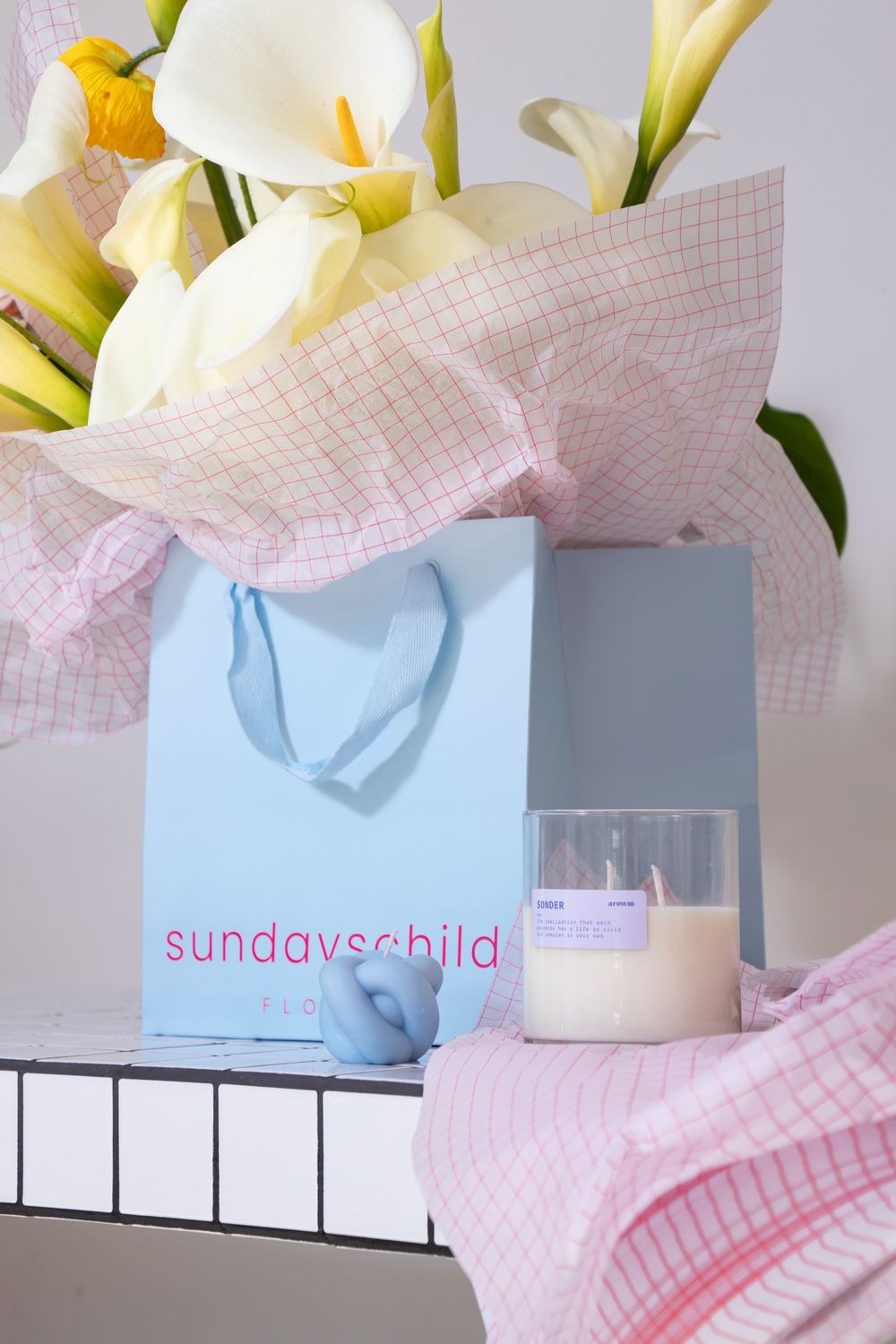 We've covered everything you need to know about prepping your flowers for shipping and selecting the right courier service to deliver the package safely to your customers. Make sure to familiarize yourself with the relevant state or international laws before you ship your flowers to a particular destination.
noissue Tissue also comes available to personalize on a Kraft base or printed with Multicolored CMYK inks! For an earth-friendly look that doesn't skip out on style, our Recyclable Custom Kraft Tissue Paper option will help your brand sustainably stand out. And if you've got some beautifully bold artwork to show off, don't be shy! Create Recyclable Custom Multicolored Tissue Paper to really wow and awe customers while preventing waste from entering landfills.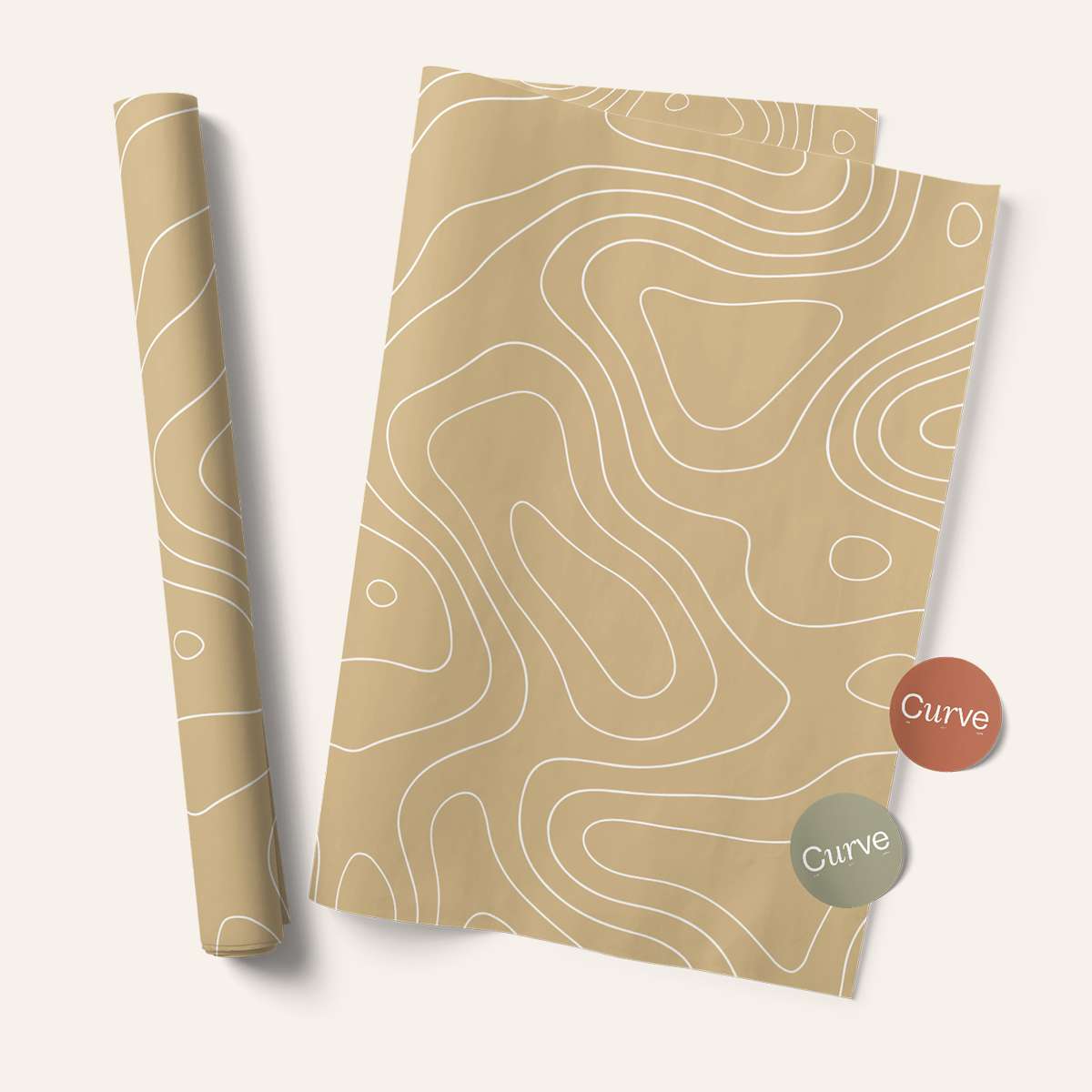 If you're looking for sustainable, on-brand packaging for your floral arrangements, be sure to check out our top picks for the best eco-friendly packaging solutions for your business.