SupplyCompass is a digital production platform for fashion brands and manufacturers that aims to transform the way products are designed by having sustainability as a core focus. We had a chat with their team about the different types of sustainable materials on the market, as well as how to find the material that's best suited to your business.
When it comes to a fashion brand's environmental footprint, why is sourcing sustainable fabrics so important? How big a part do the materials you use play?
It is estimated that 60-80% of a product's impact is determined in the design stage which includes choosing materials. This is one of the most fundamental areas for building a robust sustainability strategy for the brand. Choosing the right materials also has impacts on how and for how long the garment is used, and what happens to it after it is disposed of. For example, a blend of a natural and a synthetic material can make the recycling process extremely difficult, while choosing polyester for a garment that is washed often, can mean increased shedding of microplastics into waterways.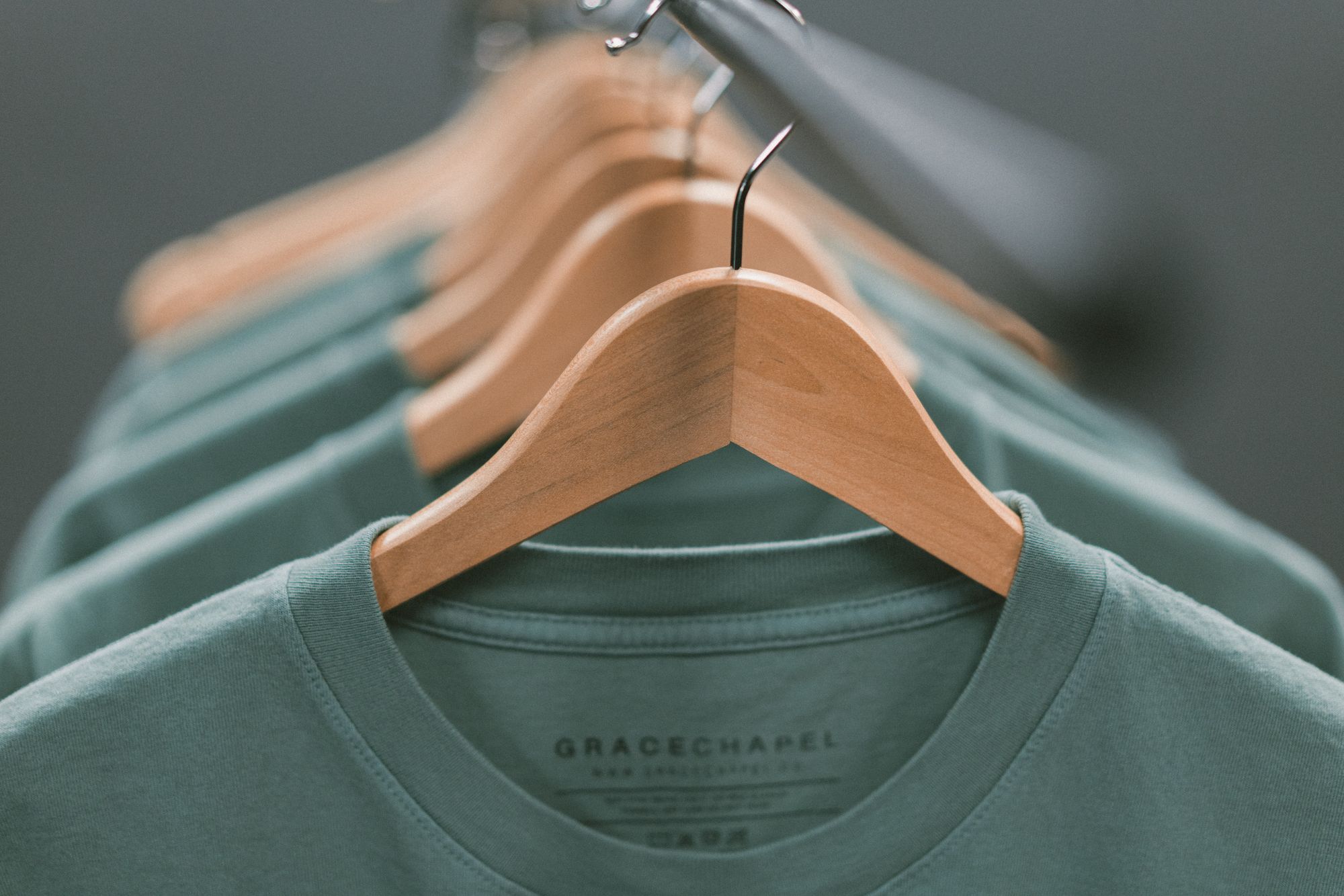 Every textile fibre has a certain social or environmental impact attached to it, whether it be water or energy consumed, land use, impact on local communities or a carbon footprint. Hence it is important to make an informed decision when choosing materials—generally the regenerative, organic and recycled versions have a lower impact than their conventional counterparts.
What are the pros and cons when it comes to the sustainable value of different clothing materials?

Switching to more sustainable fabrics is the easiest step towards building a sustainable supply chain. Let's take a look at cotton and linen:

Organic cotton fabric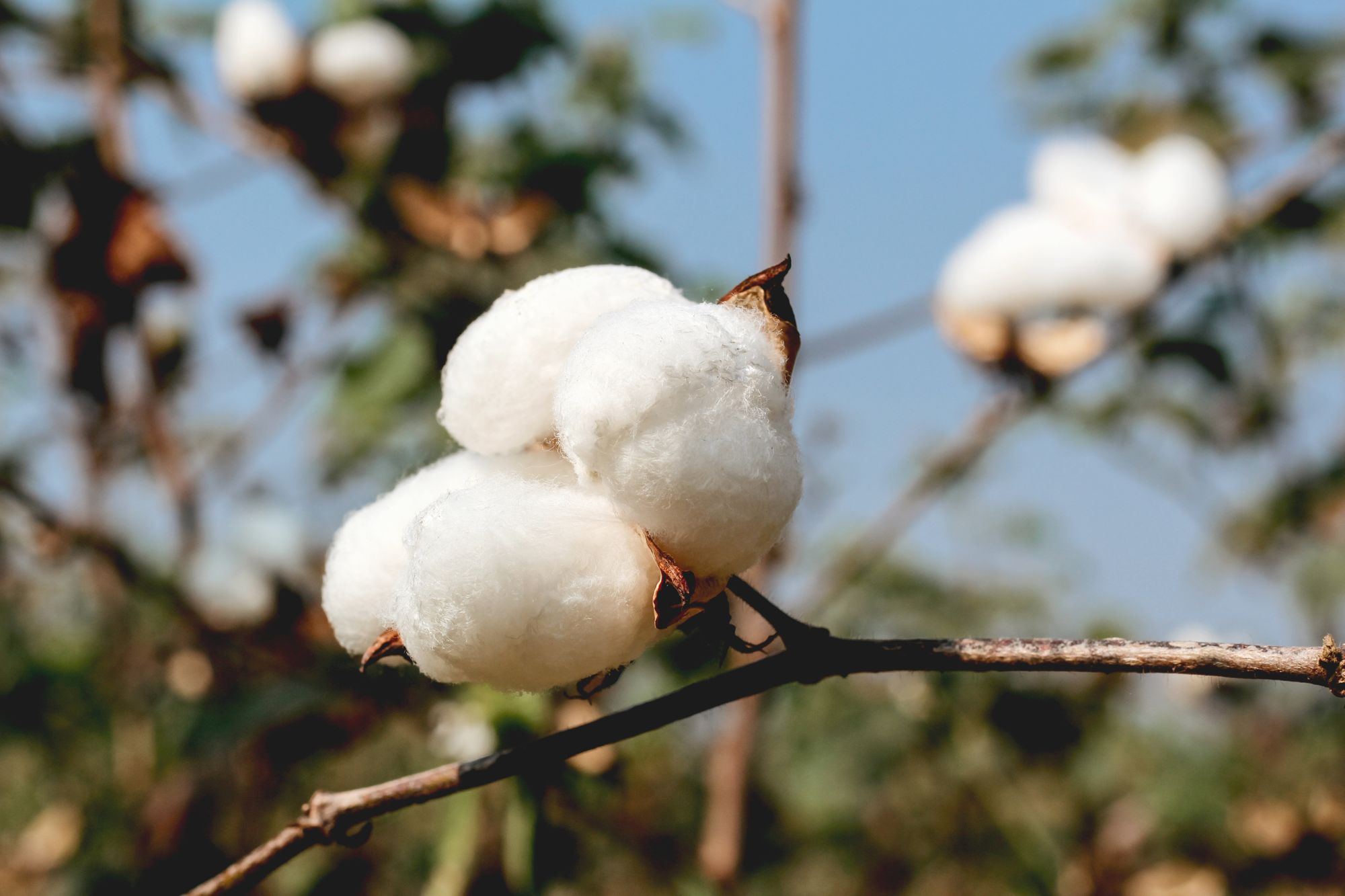 Pros
The most popular environment friendly fabric and it's produced in 35 countries
The great aspect of organic cotton is it's produced without any pesticides, with 85% less water consumption to that of conventional cotton. This organic farming process reduces the carbon emission by 46% to that of conventional cotton
Organic cotton fibre is of better quality as they are hand picked. The long fibres give it smooth finish
Cons
The separation of fibre and seeds is an energy intensive process
The cost of organic cotton fabrics is slightly higher than conventional as the yield is low, increasing the cost of production, and the supply chain needs to be certified by a third party organization.
Linen fabric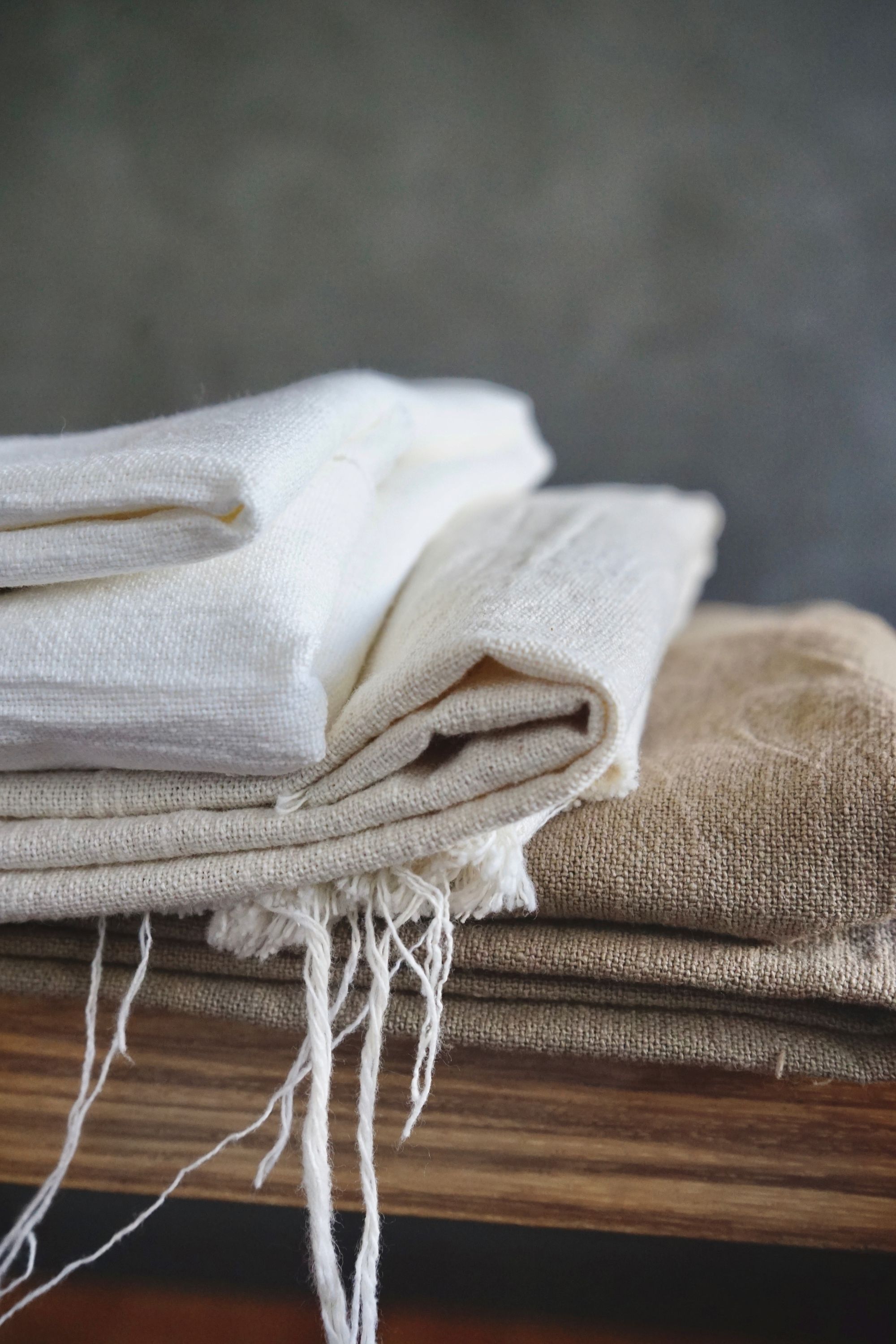 Pros
Natural, biodegradable fabric made from flax plant
Absorbs 20x water without being damp, which makes it highly breathable and moisture wicking and perfect for summer collections
Resilient crop and requires less water to grow
Softness of fabric increases with time
Cons
The production of fabric is a mechanical process when the fibre is retted, beaten and combed to produce fabric. As it has sturdy nature, the fibre breaks easily if the machines are run at higher speed. Hence this increases the costs
Only 1% of linen is used in global apparel production
To better understand each of these materials, you can download our free range of sustainable material guides here. Our guides take a deeper look into the production process of the most common materials, understanding the  human, animal and environmental impact, alternatives and what to consider when designing collections.
How does a fashion brand choose a sustainable material that's right for them? What are the first steps they should take, or factors they should consider?

Choosing sustainable materials completely depends on what products the brand is making, how the fibre is processed, where they are located and where their supply chain is set up. Products like tees can be made from organic cotton or hemp, while activewear or swimwear may necessarily need a synthetic fibre, in which rPET or Econyl is the best choice.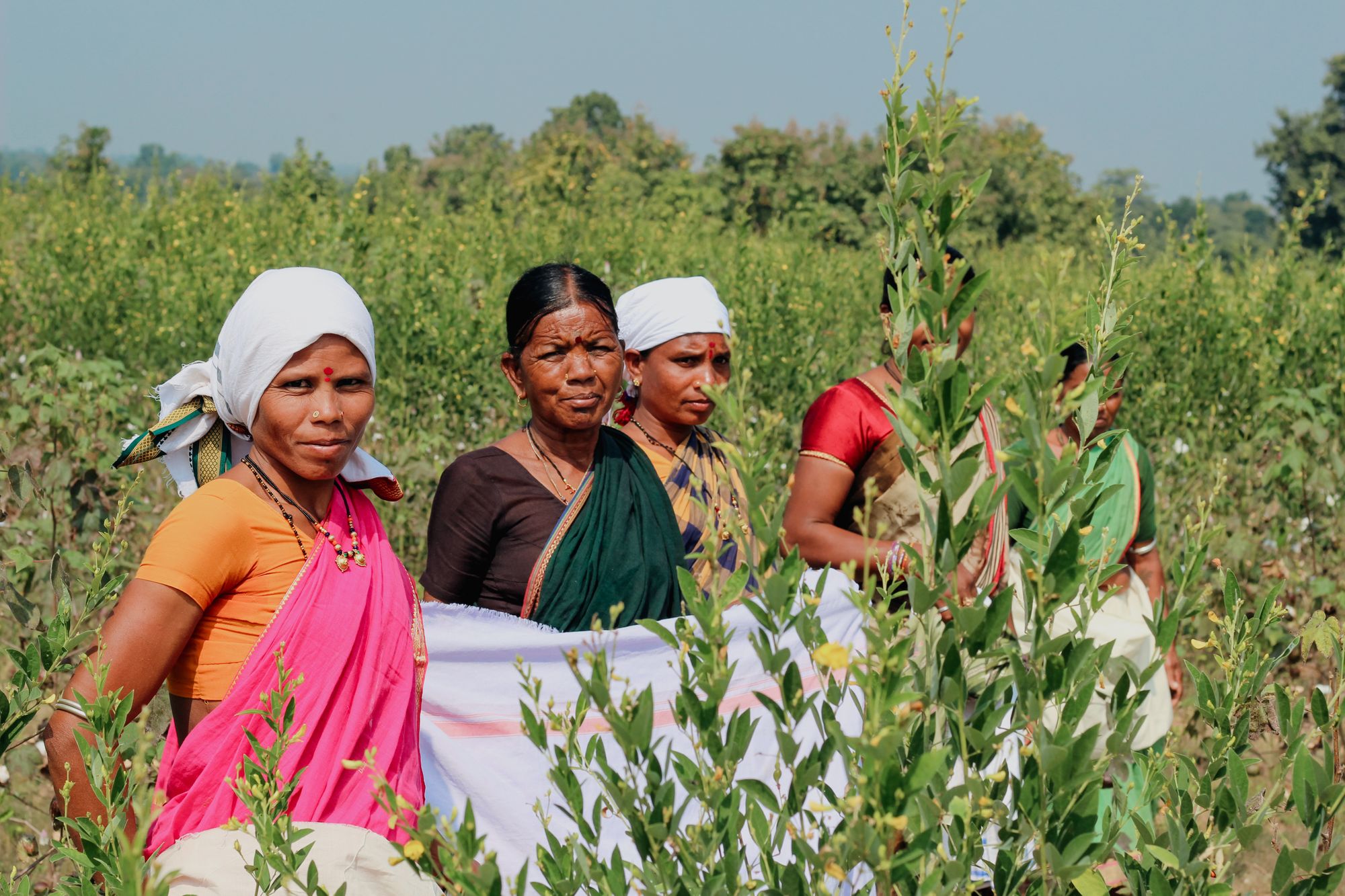 Hemp and bamboo are usually grown very sustainably but are often processed with copious amounts of chemicals; look for low carbon and closed-loop production instead. At the same time, it is also important to understand where you are sourcing from and comparing the carbon footprint of each material to the other. If you are manufacturing from India for example, it is better to source the material as close to the processing and making facility as possible, rather than import it from the other side of the world.
Some indexes such as the Higg MSI and existing Life Cycle Assessments (LCAs) measure the impact of various materials and are useful reference points but do not always account for the impacts during use and disposal stages or for human and animal rights, and can slightly differ from each other. Two things to remember are to always look for certifications from recognized bodies that can certify both the social and environmental impact, and that it's always ideal to have a fibre basket rather than solely depending on or utilising a single fibre only.
What are some alternatives to leather on the market, and what are the pros and cons of these materials?

There are several alternatives to leather in the market and range from PU, fish skin, apple and pineapple to coconut, mushroom, cactus and plant waste. Many of these are as durable as commercial leather, are made from renewable or waste materials and can have the look and feel of real leather. For a deep-dive into all the leather alternatives currently sold in the market, download our free guide here.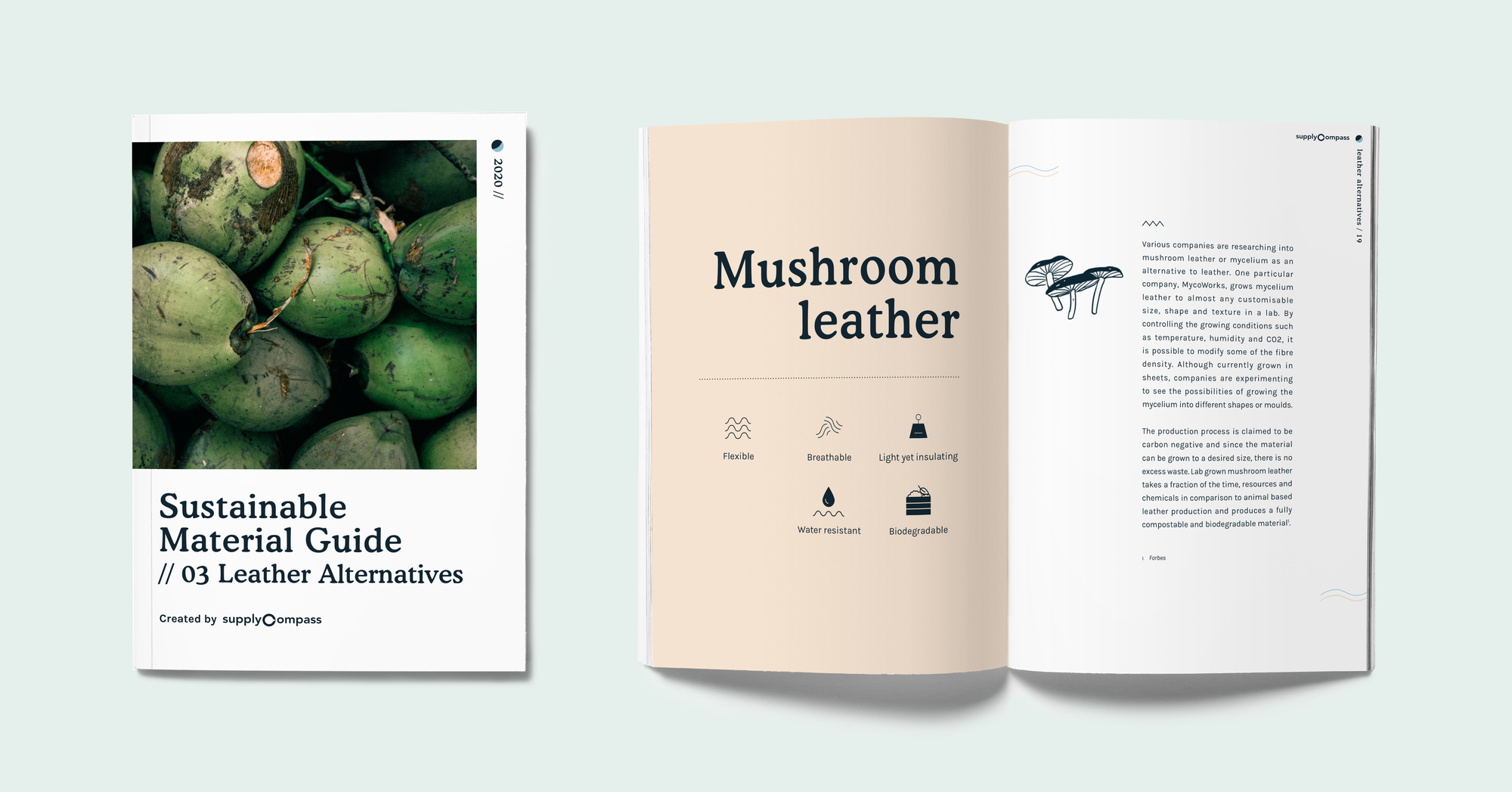 The disadvantages of leather alternatives are that they are often times more expensive and may not have the same wide range of grains and finishes as commercial leather. Some of them need to be scaled up to be fully available commercially as they may still be in the R&D stages and not all of them are fully compostable as they are coated with a PU/chemical finish. However both the supply and demand for these alternatives has escalated rapidly so expect to see products from leather alternatives all around you in the near future.
What are some innovative eco-friendly materials you've seen enter the market recently, such as Allbirds crab shell t-shirts?

There are several new exciting materials being developed and released that are viable alternatives to some of the concerns that conventional materials have. Companies are using technology to explore the core of natural systems to integrate their properties and create new biomaterials with minimal environmental impact but great material output and design. For example Vegea leather made from grapes and Mirum by Natural Fibre Welding are exciting options for leather alternatives. Orange Fiber is a cellulosic fibre from citrus by-products and companies like SeaCell and AlgiKnit are harnessing the power of rapidly renewable sources like seaweed and algae.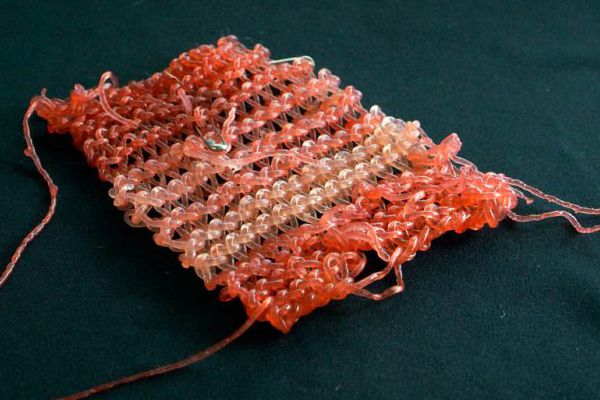 Then there are several innovative recycled fibres such as Evernu, Renewcell and Recover that recycle discarded textiles into new materials, and Re:Down that recycles post-consumer down and feathers for insulation in the apparel and bedding industries. These companies are established but are constantly improving their technology.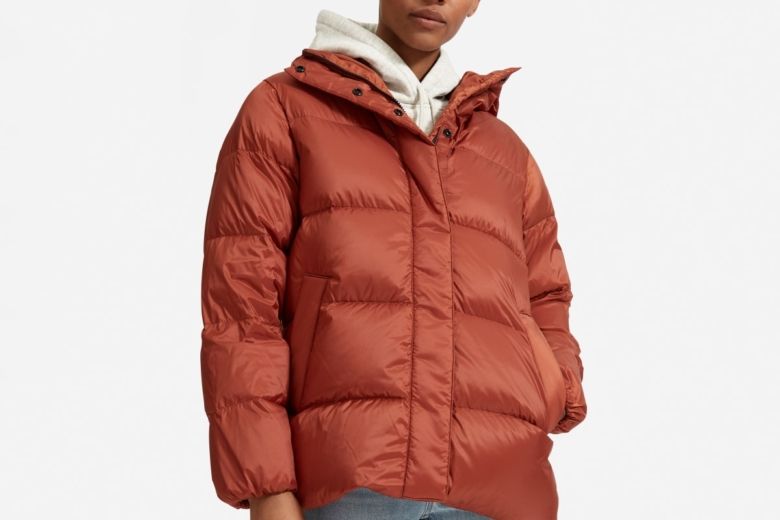 Even with fibres that have been used for centuries, there are several new developments that make the process more sustainable. With hemp for example, one of the most sustainably grown fabrics, processing can be outdated and chemical intensive. However, we are partnering with hemp companies in India who are developing new technologies to both produce and process hemp sustainably while maintaining transparency back to the farm. Stay tuned for further updates from us soon. The Sustainable Angle's Future Fabrics Expo (where we exhibit at too) is a great place to find and source new materials and innovations every year.
What about trims and other details, such as buttons, zips, tags and labels? Are there ways to be more environmentally friendly when it comes to selecting materials for these smaller details on clothing?

It's always important to look at the smaller details and trims form a very important and often overlooked part of the sustainability embedding process. That is why we have partnered with several innovative companies in the space so that designers have a range of options readily available to them at every stage of the design and decision making process. For labels, see if you can work with organic cotton canvas or recycled polyester tape material. For buttons, look at wooden or corozo nut. Both buttons and zippers can also be made from recycled ocean plastic; our partner Oceanworks, a global marketplace has a range of options in this material.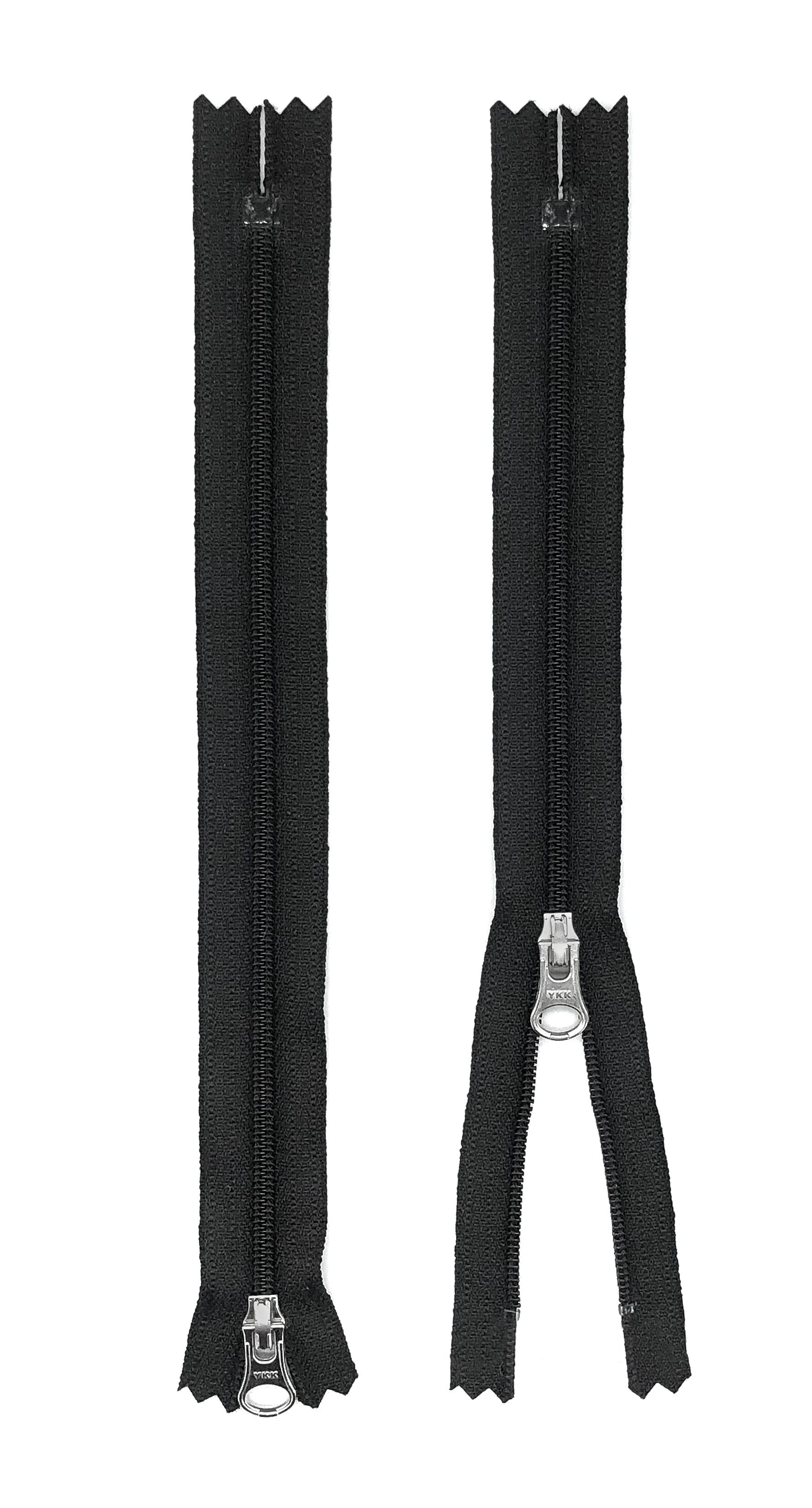 For hangtags, use FSC-certified recycled paper or recycled cotton pulp waste paper; our partner in Southern India is a specialist in this.

Hangers are often called the disposable straws of the fashion industry since billions of them are bought and disposed of every year by brands and retailers. Our partner Arch & Hook is a sustainable hanger brand creating durable, quality-driven hangers from FSC-certified wood as well as recycled plastic.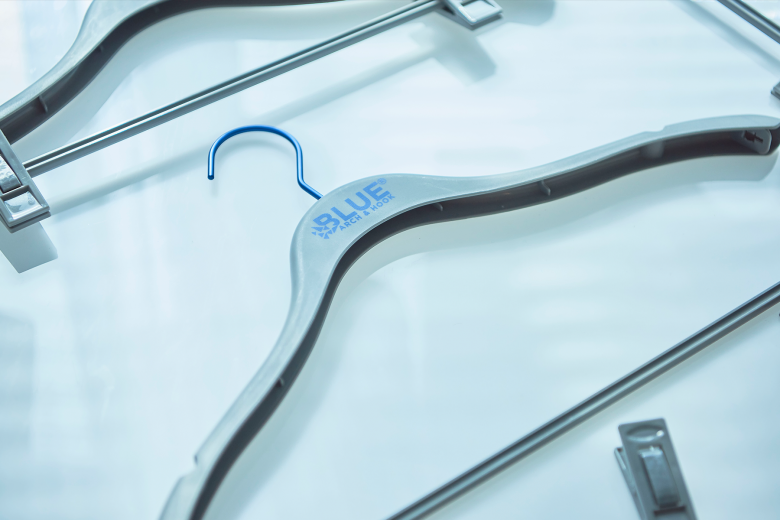 Do you have any final advice or tips for we haven't covered when it comes to sourcing sustainable fabric for your fashion business?

Data around sustainability can often be confusing and limited. There is no one right way to approach sustainability and fabric that is considered the most sustainable, so at the end of the day it is up to you to make decisions based on what values are most important to you and why you are making a product.
It is important to do the required amount of research but ask for help from specialists with practical experience when you need to. Create measurable, ambitious but achievable targets and use a cradle-to-cradle approach when it comes to choosing a fabric. Remember that sustainability is a journey, not an end goal, and that progress is more important than perfection.