It's no secret that many people process information visually. We can't resist a pretty picture, so an eye-catching image is a sure-fire way to grab someone's attention over a big block of bland text.
Keeping that in mind, what better way to sell your brand and your product than with some awesome packaging photography?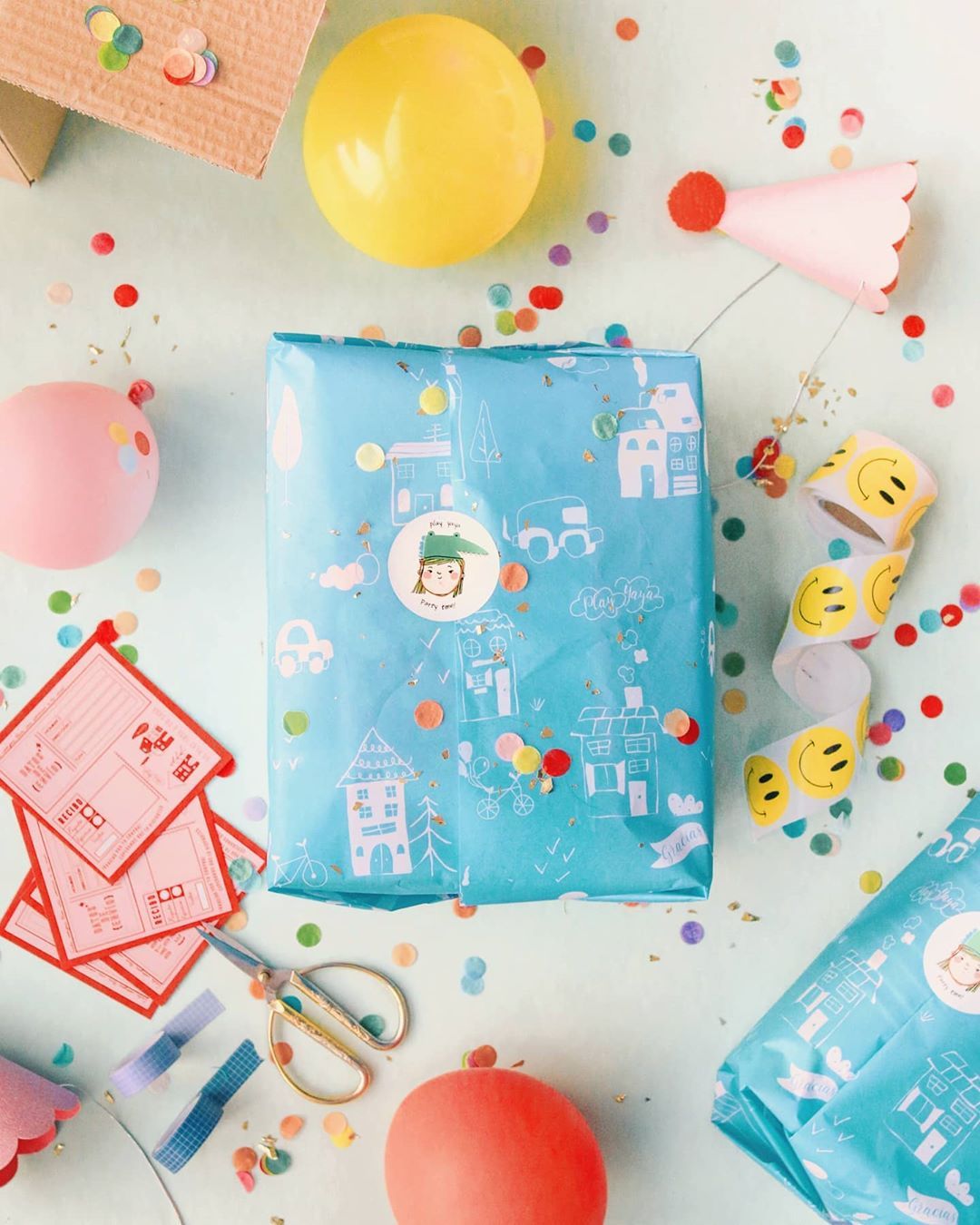 Product photography is a great strategy for small businesses to use to attract customers as you can create gorgeous, professional looking shots of your packaging and products without breaking the bank.
The trick is simply knowing what to shoot and how to use your images to your advantage.
Boost your brand with packaging photos

We know the daily running of ecommerce businesses is busy, busy, busy, so what is the point of spending your valuable time taking pictures of your packaging?
The answer to that is marketing. There are so many ways you can use brilliant imagery to promote your brand! You can highlight the effort you've made to create unique and stunning packaging by using these packaging images in a range of ways. Here's a few:
Enhance your Instagram. Keeping a constant flow of up-to-date and eye-catching content on social media channels is a great way to keep one step ahead of your competition and remind your customers of your fabulous products. Colorful, well-shot images of your packaging will ensure your customers stop scrolling and take note. It also increases engagement and helps the likes and comments roll in.
Create great website content. You can also use these images to spice up your website alongside your social media pages. Use packaging images in a gallery format or include them on your 'about us' page. Create anticipation for the post-purchase experience by showing off all the elements that make your packaging impressive – like custom tissue, stamps, and cute cards – and show them to the world! Customers love to see a sneak peek of any extras or exciting details they'll receive when their package is delivered.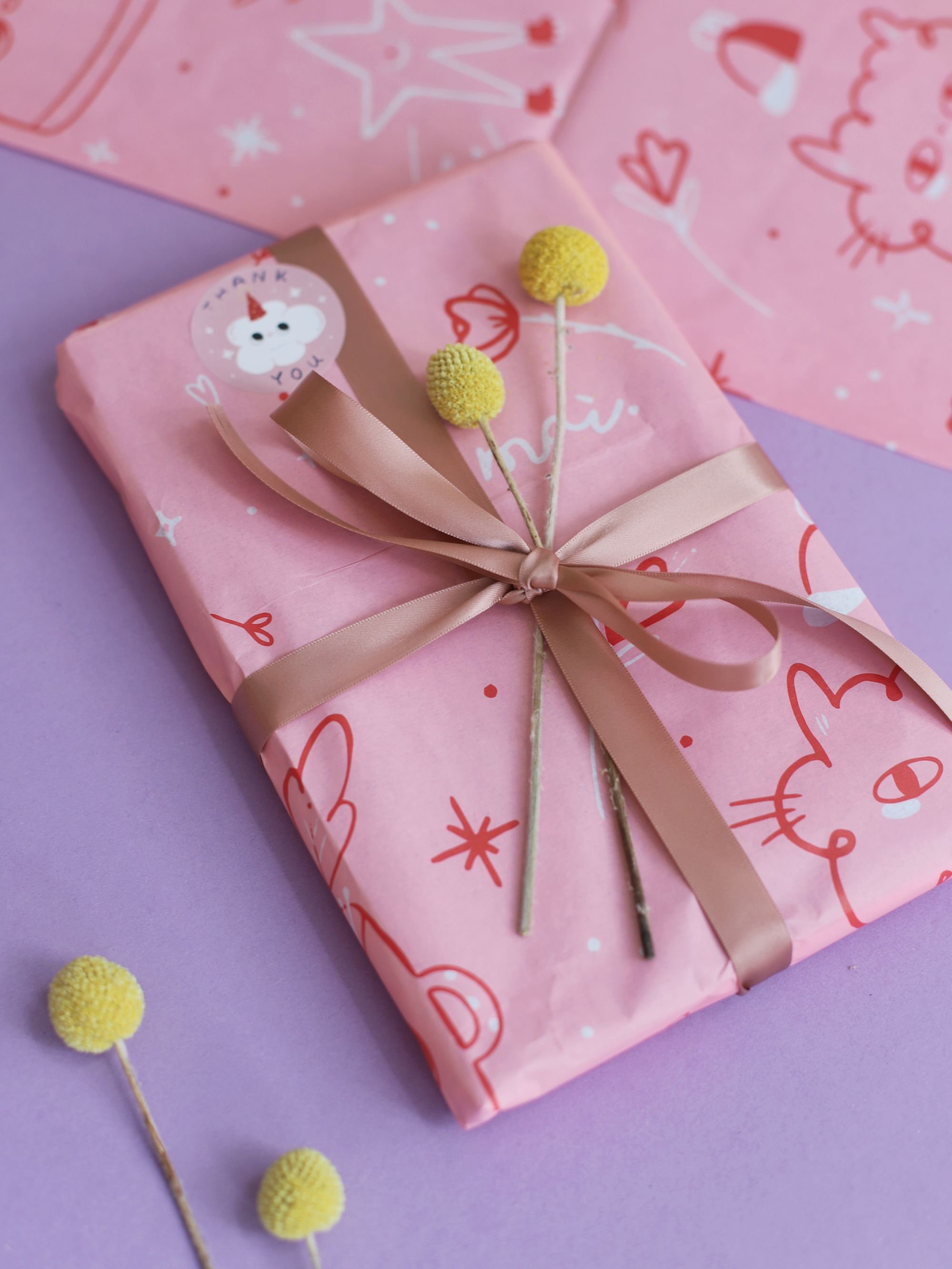 Promote special seasonal designs. Capitalize on busy times throughout the year by revamping your packaging to fit the festive mood and use beautiful images to market this change to your customer base. It's not just Christmas that can be utilized – smaller holidays or events can be incorporated into a themed packaging design or experience. Spread seasonal joy through your perfect pictures.

Share a peek behind the scenes. A look backstage can add authenticity and relatability. Consider including the people and the processes behind your brand within your packaging photos to build rapport between you and your customers.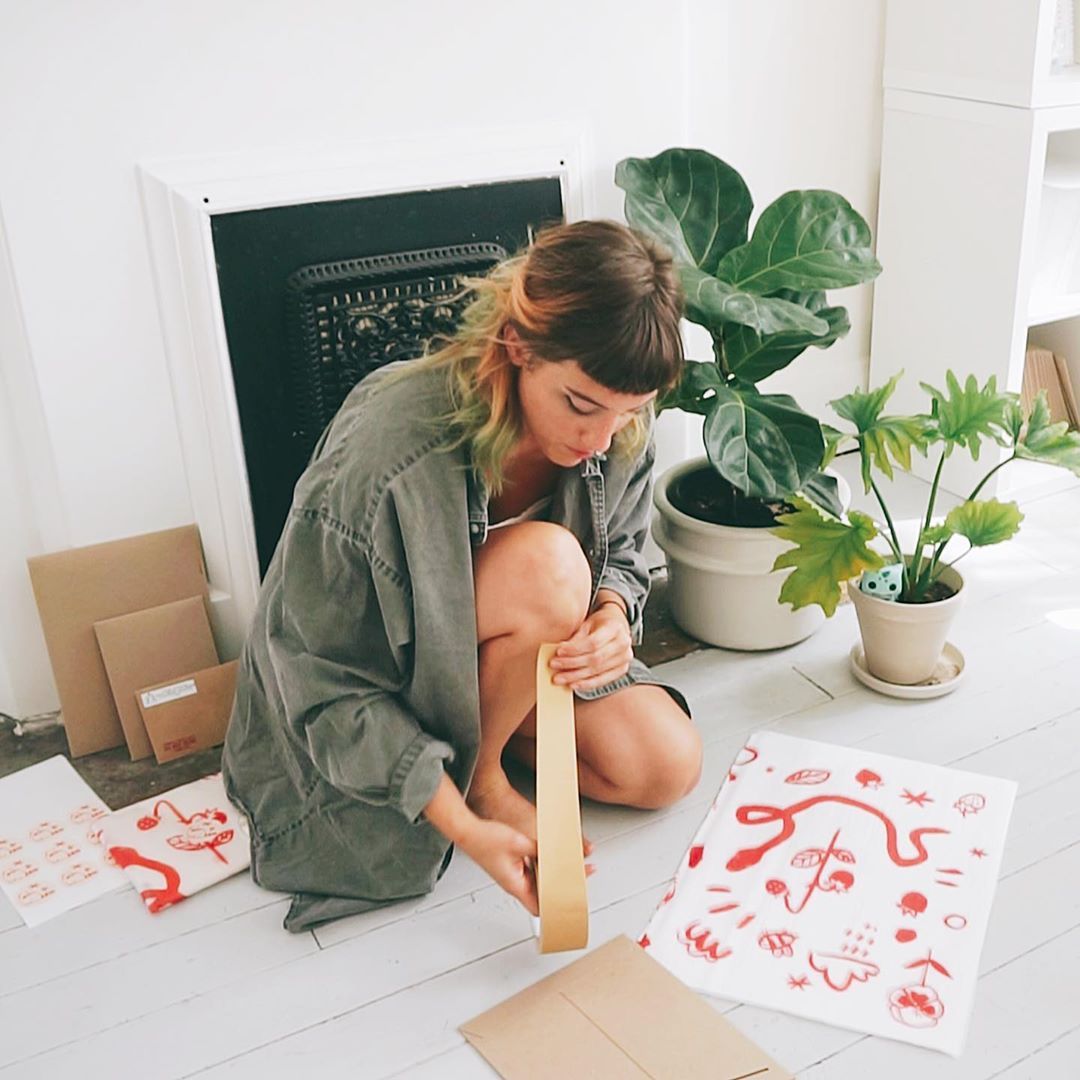 Styles and ideas

So, what should your pictures look like? How can you best reflect your brand's message through your photography?
First up, take a look at what other brands are doing. What do you like and what do you want to steer clear from? Seeing what others are doing will let you decide if you want to follow the trend or try something completely different.

Here are some ideas to consider for the perfect packaging picture:
A higher perspective.
One of the easiest and most popular ways to get a professional image is a flat lay photo is when items are arranged on a simple surface and the photo is taken from directly above. Also known as 'top-down' or 'birds-eye-view', you can achieve this style by using a tripod to shoot from above, or by getting yourself up on a step ladder.  This is easy and effective imagery that showcases your packaging and products in the best way possible.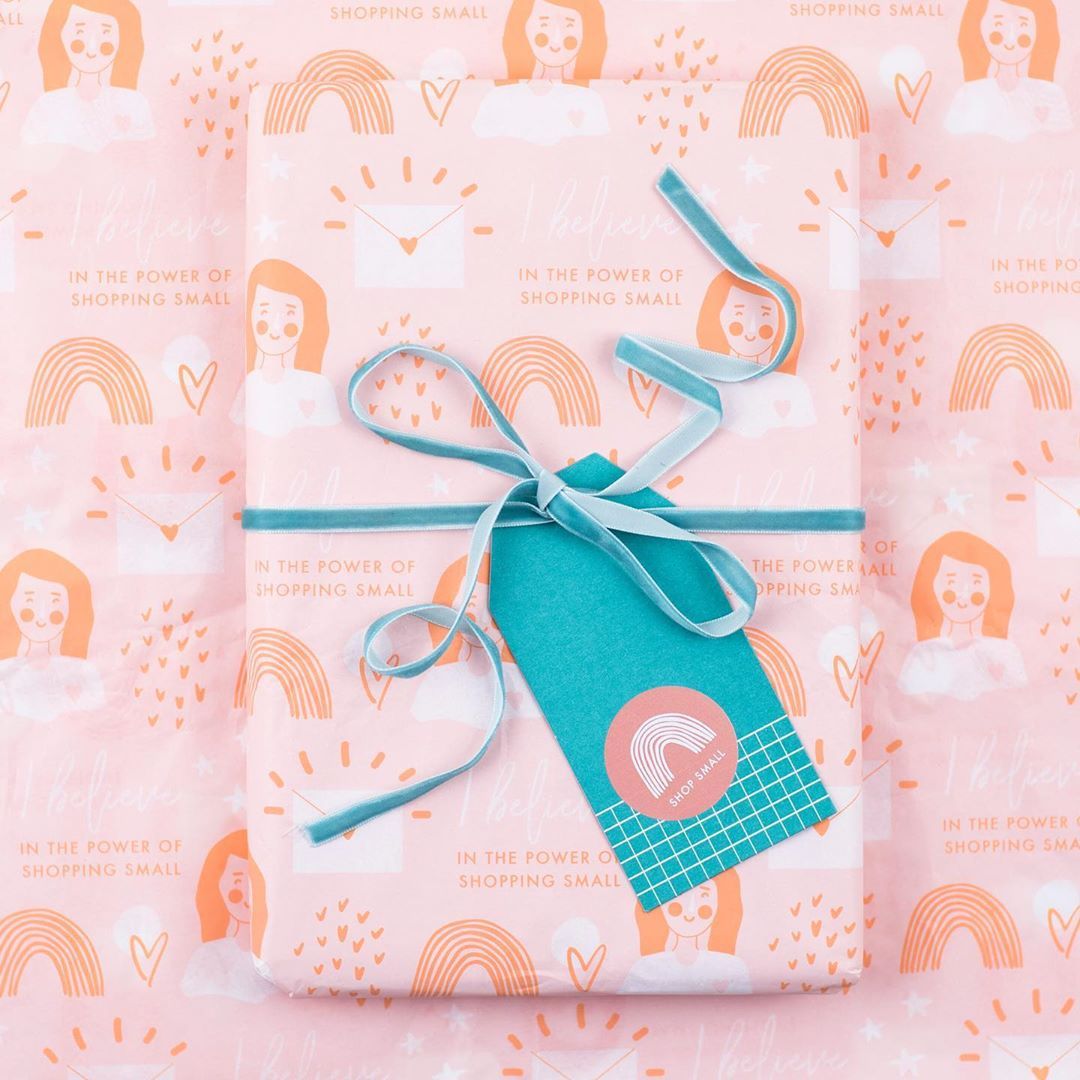 To wrap or not to wrap?
Yes, your focus is your packaging, but how much do you want to show? You can choose from completely wrapping your items with all the bells and whistles, or partly wrapping to also show a peek at the product inside. Can't decide? Go on a journey and produce a series of images showing steps from unwrapped to wrapped and ready to be shipped to your customer.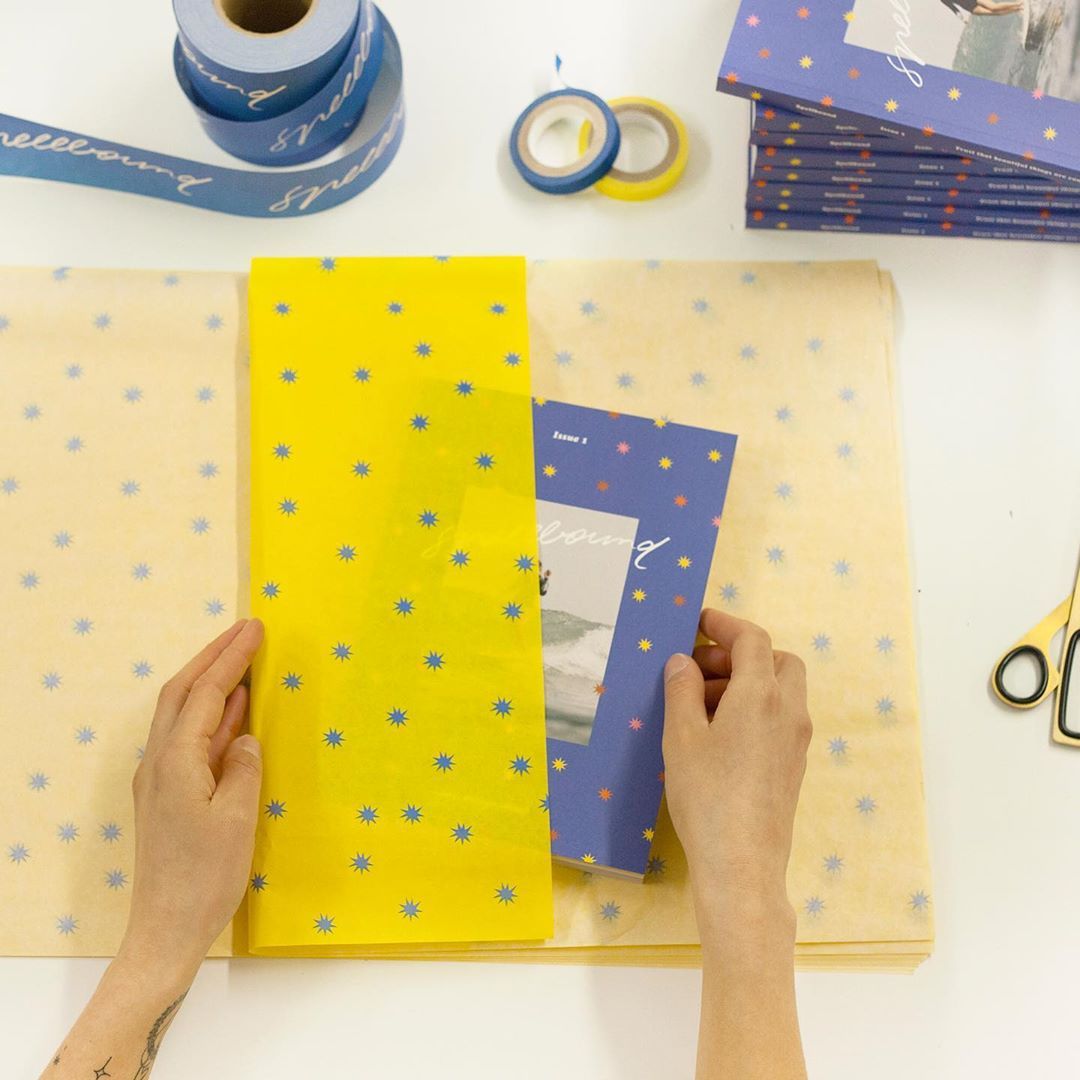 Packaging and props.
The arrangement of your props is super important when producing a quality photograph. Take your time making sure everything is in the right place, not too crowded together, with the main focus on your packaging. You might want to include props or products related to your business alongside your packaging to add a little extra character like Flatwoods Fawn has done by surrounding their packaging with delicate crystals. Whatever extras you use, make sure it complements your packaging rather than steals the limelight away from your focus point.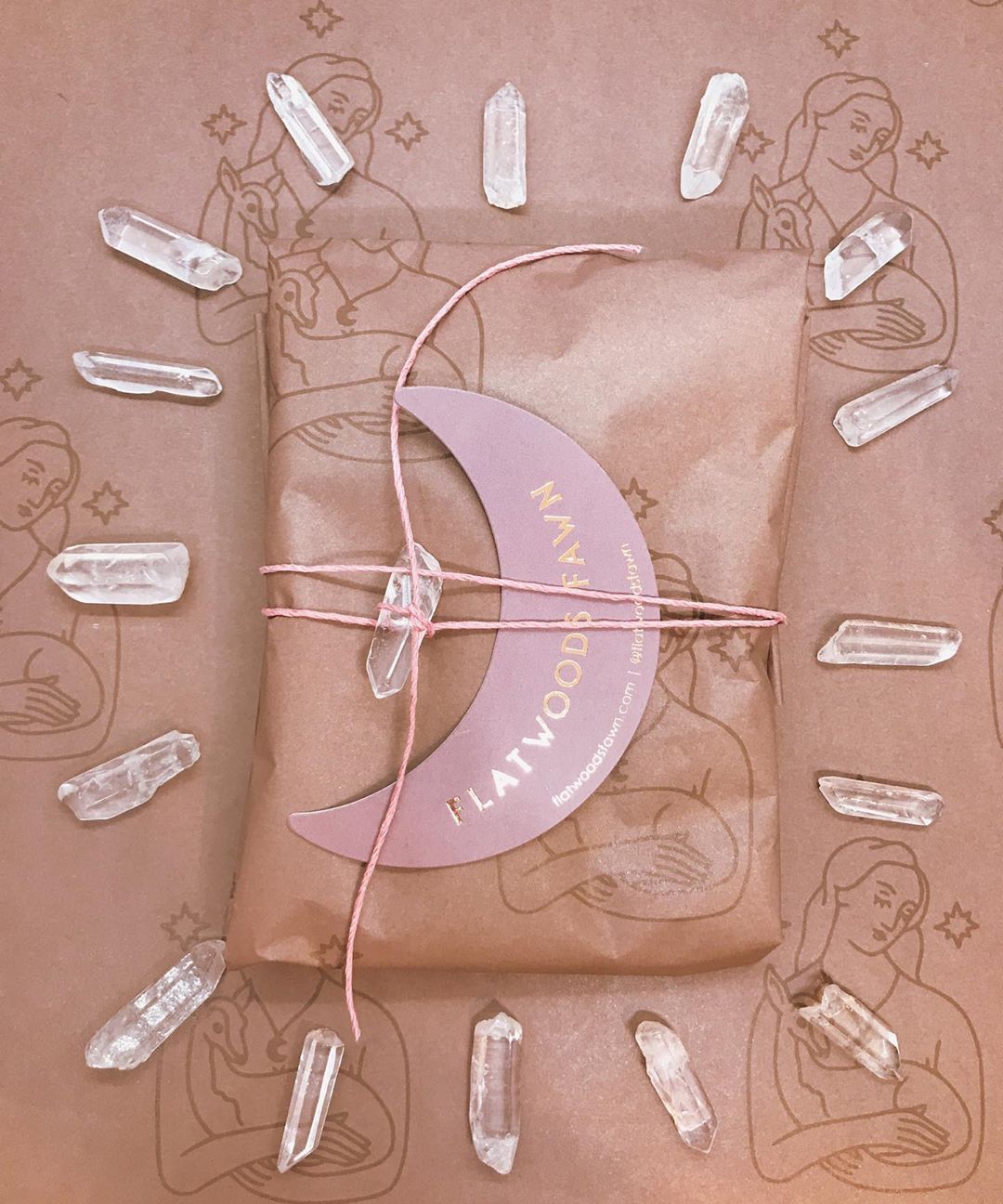 Sustainability.
Eco-consciousness is a huge pull for consumers right now. It's not just about showing off your sustainable packaging to attract customers, it's about showing your commitment to the health of our planet. Consider ways of educating your customers on what you are doing and what they can do at the same time. Noissue's eco-alliance offers an easy way to publicly show your efforts in combating deforestation around the world. Promote sustainability, display the eco-badge and encourage others to follow the same path and save the world together.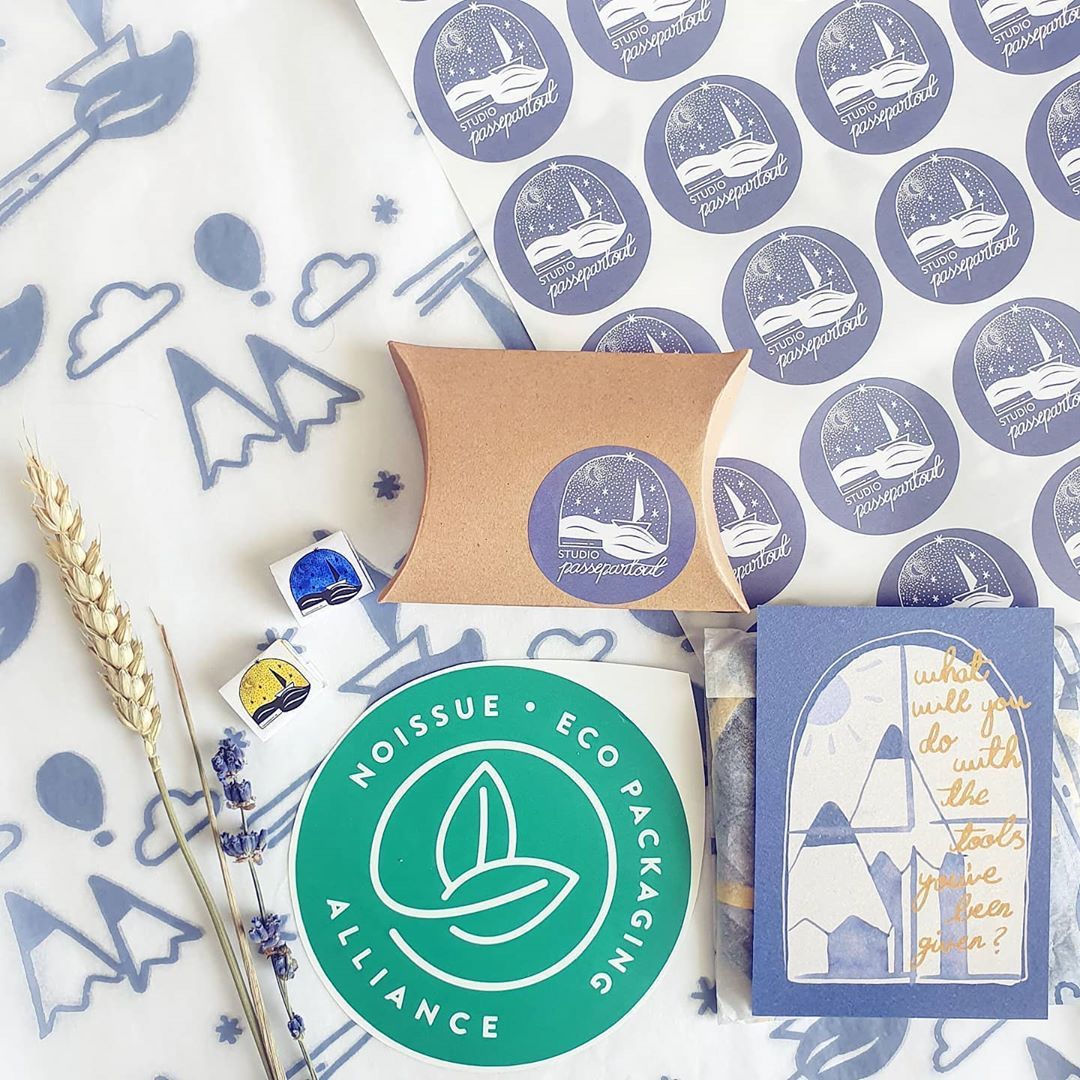 Camera creations

Once you've decided what style you are going for, it's time to grab that camera and click away! It's amazing how a fully charged iPhone, a well-lit room and a clutter-free environment can turn any space into a photoshoot-ready studio. You don't need to be a professional as you'll quickly discover your style through trial and error. Be creative and if you need some help, be sure to check out this blog post to produce those next-level photographs.
There will almost always be a little editing that needs to be done: it's all about crop, contrast, and color. These can usually be tweaked pretty easily with whatever free software is on your smartphone or laptop. Impressed with your own photography skills? You could also think about creating a packaging video alongside your images to show off your handiwork via a different form of media.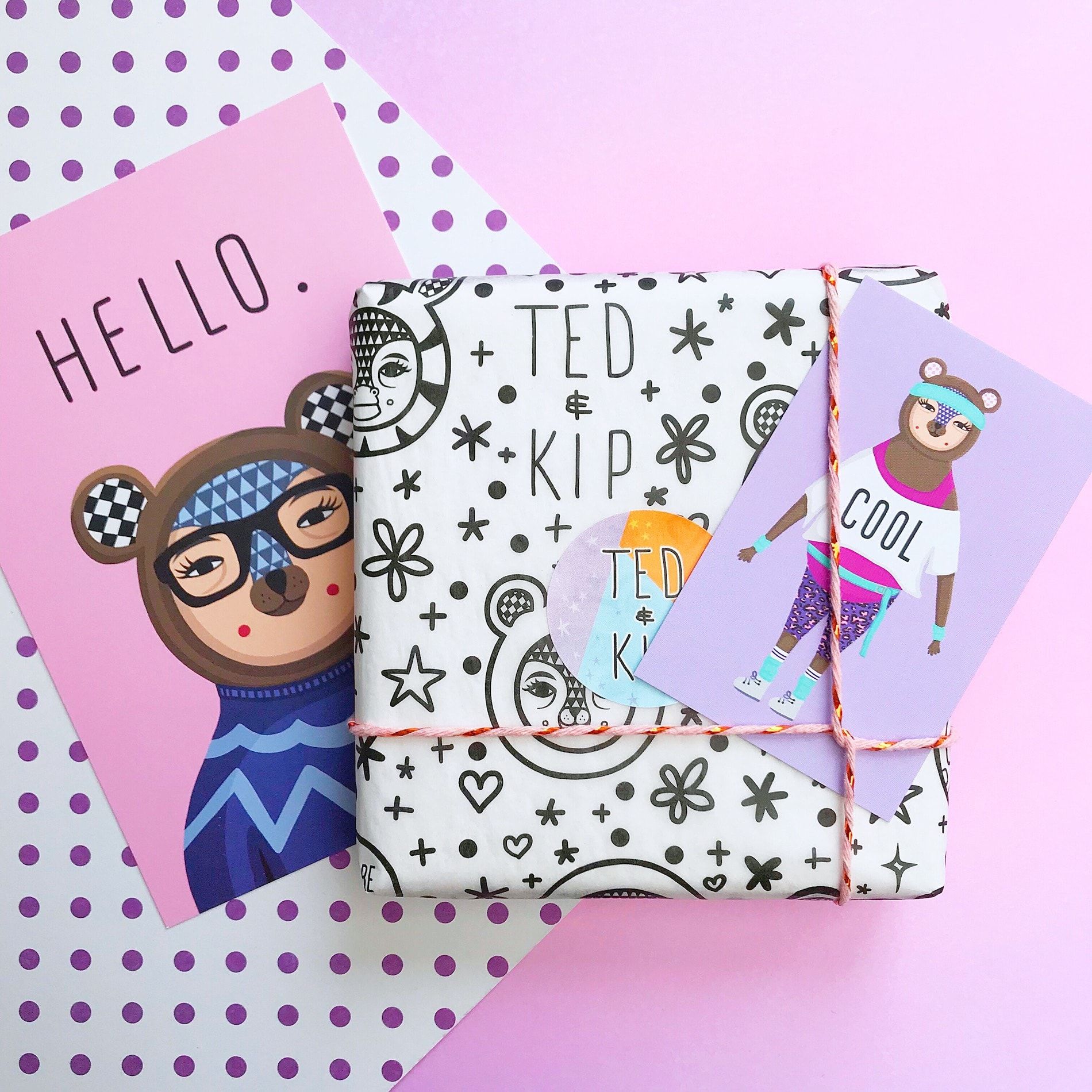 Showing off

Here at noissue, we love to see how creative our customers get with their packaging shots. Besides, your pictures deserve to be shown off to the world!
Take advantage of all the social media channels you can show off your gorgeous images to and don't forget to tag us with the hashtag #noissueco on Instagram. It's an instant way to join our community of inspirational collaborators and creative businesses looking to spread some artistry through their packaging.
It's as simple as wrapping it, shooting it and posting it! We can't wait to see your picture perfect packaging creations.