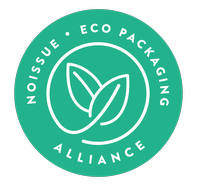 Our thoughts have a relevant impact on our reality. When problems and difficulties surround us, it is easy to get lost in the negativity and be discouraged. During these times, we must remind ourselves of the greatness our life has to offer. It might be difficult, but we have to try as sometimes, our point of view on a situation might hold us back from seeing the beauty of our reality.
Meet Ivna, a Canada-based artist who aspires to share positivity through her works. This aspiration of hers is apparent in everything she creates, may it be traditional or digital art. Know more about her as she shares with us her brand's story:
"Hey there! I'm Ivna Lins, a Brazilian illustrator and graphic designer based in Montreal, Canada. I love to create vibrant, cute, and playful art. I am not afraid of bumping up that saturation bar!
I'm not gonna bore you with the whole I was drawing since I was a kid' story. Let's jump to the interesting parts, shall we? I wanted to be a biologist my whole life, so I went to school for that and dropped out as soon as I started watching Youtube videos with the behind-the-scenes stuff from movies and music videos. After I graduated, a very good friend back from biology school started a science Youtube channel and asked me to be part of it. I joined making illustrations and animations for him, the channel grew a lot, and we landed really cool jobs. I decided to move to Canada and focus on bettering my illustration skills, so I left the channel and started drawing a lot more. Since we had an online store and a Patreon for the science Youtube channel already, making my own was really intuitive and fun. Also, it's really cool to take the lead as well, so I'm really glad I got to experience both sides!"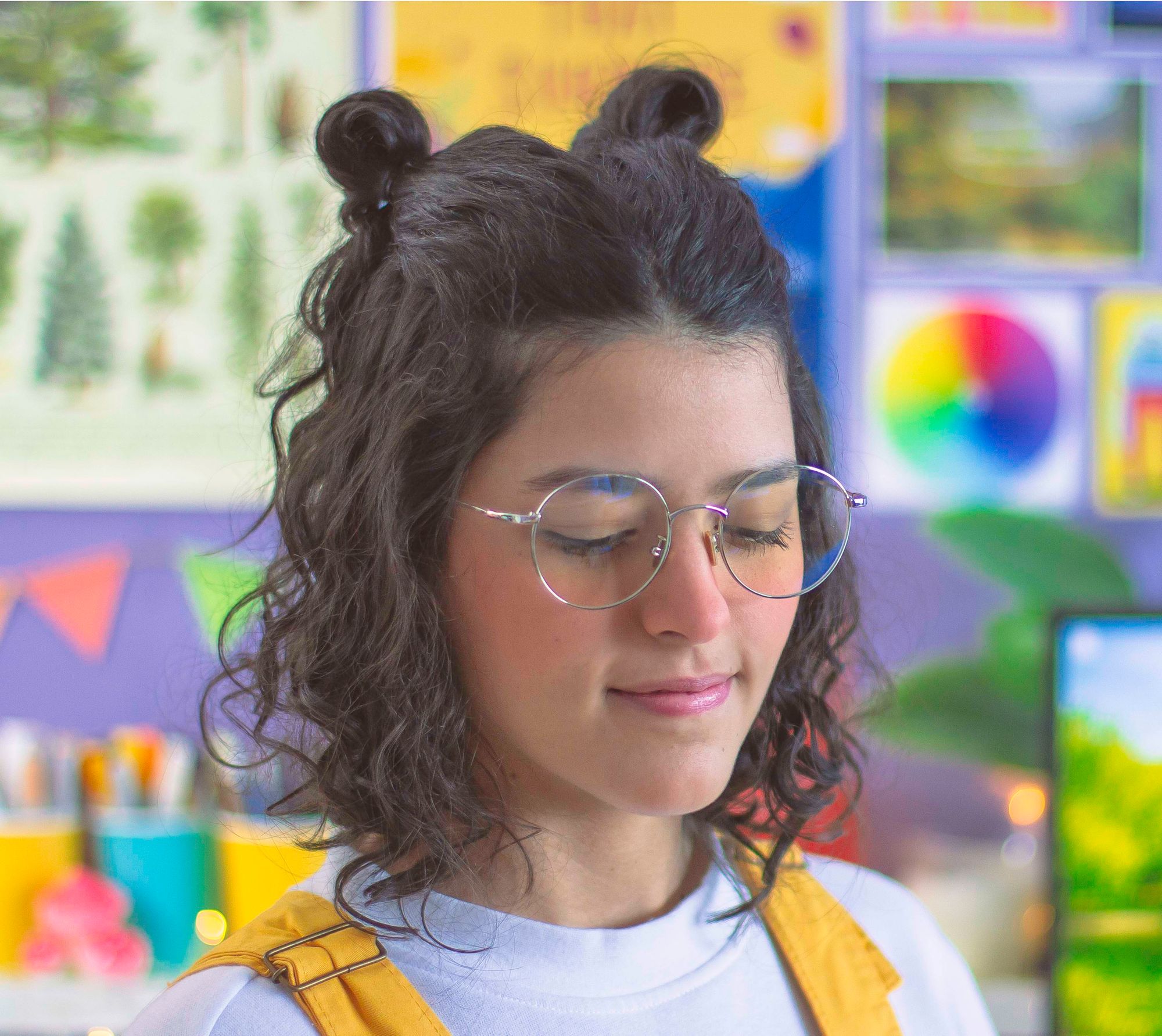 Ivna wants to bring joy and positivity to people. She envisions encouraging others to be the best that they can be through her brand.
"I believe in empowering people to chase after the things that interest them. That's where their energy is, so that's also where they're gonna find motivation and inspiration to always go forward, better themselves, and never stop learning. What is life, but a beautiful journey to explore the things that makes our heart happy, right? :-)"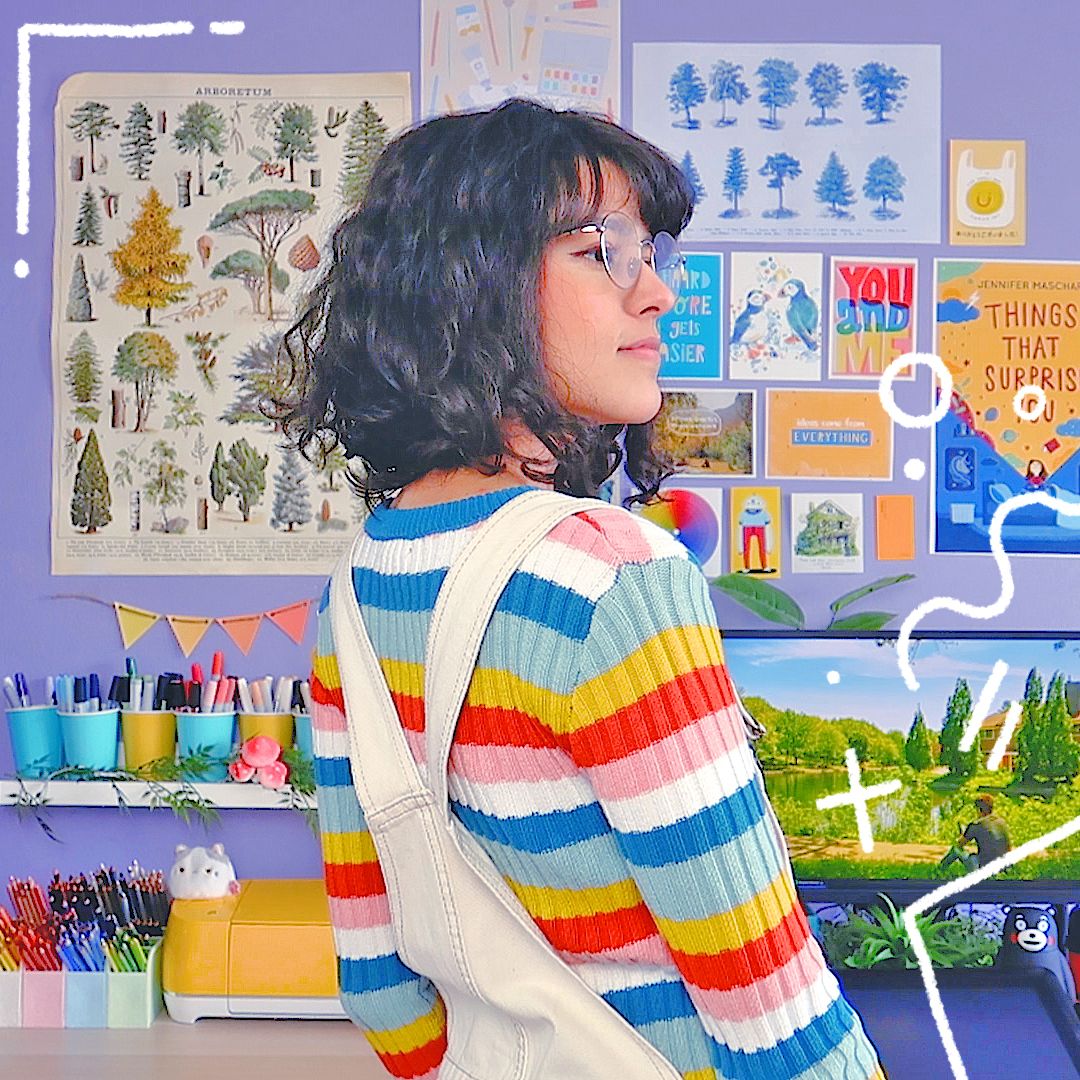 Competition is rampant and this causes us to compare ourselves to others even when it doesn't make us productive and hurt us badly. It's one of the challenges Ivna faced but she has learned to deal with it.
"I think one of the biggest challenges in everything we do is social comparison. It can eat up your mind and blind you from your happy moments. Awareness and self-compassion are keys to a healthy business, as well as to a happy life. There's so much to be grateful for and so much to do. We have to focus on that and be gentle and kind to ourselves and others!"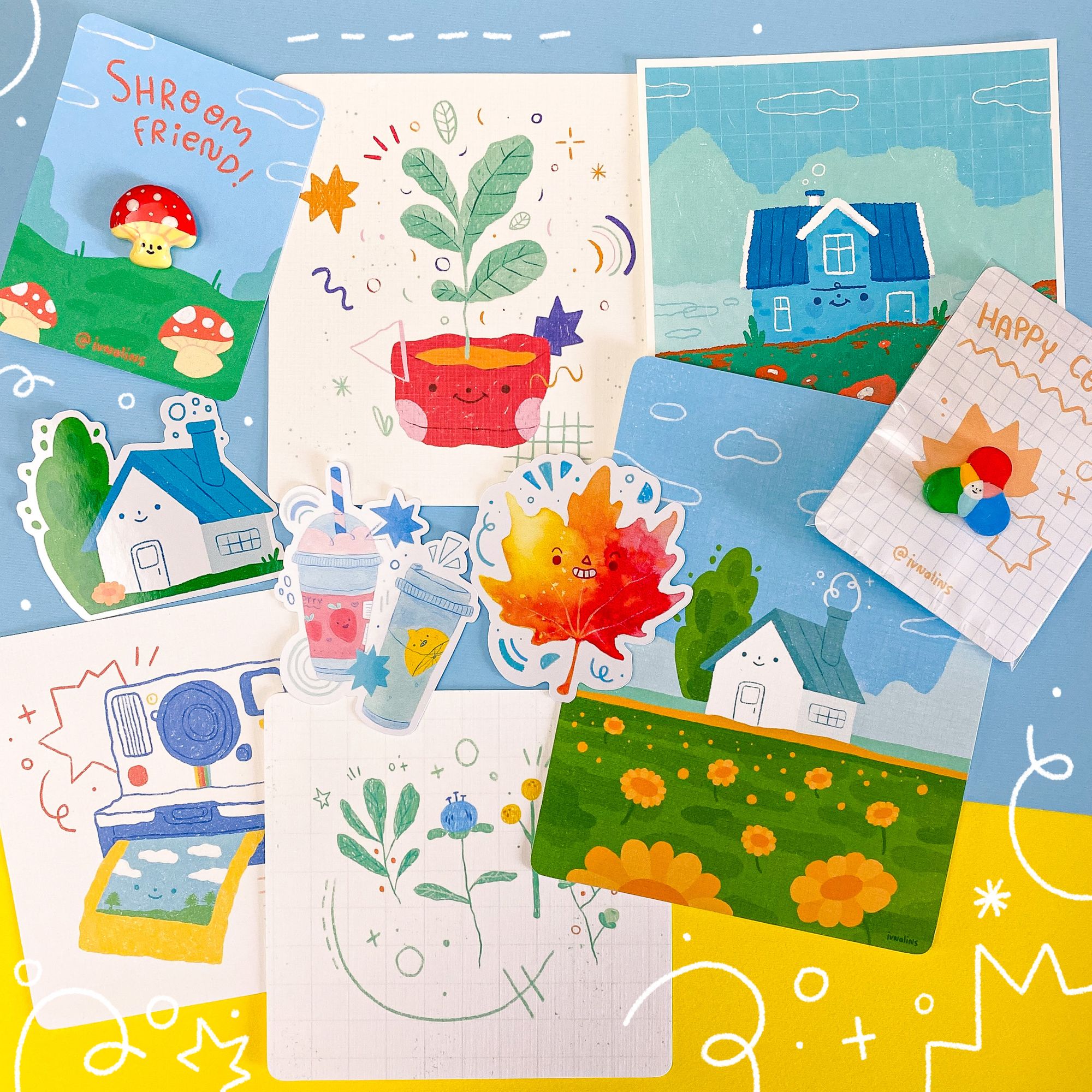 Creating art can be pressuring at times because it's easy to be trapped in the thought and feeling of comparing yourself to others. Ivna shares a piece of advice to combat this:
"Try to bring back your attention to your own journey from the very beginning! It's so tempting to compare and get trapped in it, so finding ways to be busy enough with your work and ways to help our minds get out of the comparison loop is one of the best techniques you can practice. Write down happy things when they happen to you and keep this happy notebook close to you, remember exactly how was your life and routine exactly one year ago, and try as best as you can to see how you've changed so much and how there's so much more to learn - you are so powerful!"
Quick Q&A!
What inspires you/your work?
"Colors, colors, colors! And objects with faces. Hahaha! Plants are always a mood booster - looking at them, taking care of them, drawing them, hoarding them. Oops."
What makes you different from other artists?
"The fact that.. I'm not. Hahahha. I believe everybody is unique with their own package of experiences, likes and dislikes; but also we're pretty similar as well - we want to be appreciated, loved, respected and we want to grow and experience happy things. Maybe the fact that I'm very open and transparent - I don't believe that sharing compromises my growth. I think the more you share, the more you help people and the closer you feel to your purpose.
Ok, maybe I'm a little different because I hoard so many art supplies and still cannot keep a sketchbook for the life of me! Hahaha!"
What's your best customer story?
"I did this project once for the Island of Fernando de Noronha, in Brazil; where I illustrated endangered species of birds to help spread awareness and care for their environment. The client enjoyed the work so much she reached out to other projects in the country, and I ended up working with so many endangered species all over the states in Brazil. There's something about working to help mother nature that just feels so fulfilling, especially when you get to draw cute animals all day long!"
She is also an advocate for sustainability. She believes that each action we take can impact our planet and we have to be responsible for it.
"It means being conscious about how decisions you make impact things and people other than you and that you're responsible for those decisions. It sounds scary, but it's just a matter of doing the best you can and researching more and more as you grow, so the bigger the impact, the better decisions you'd have to make."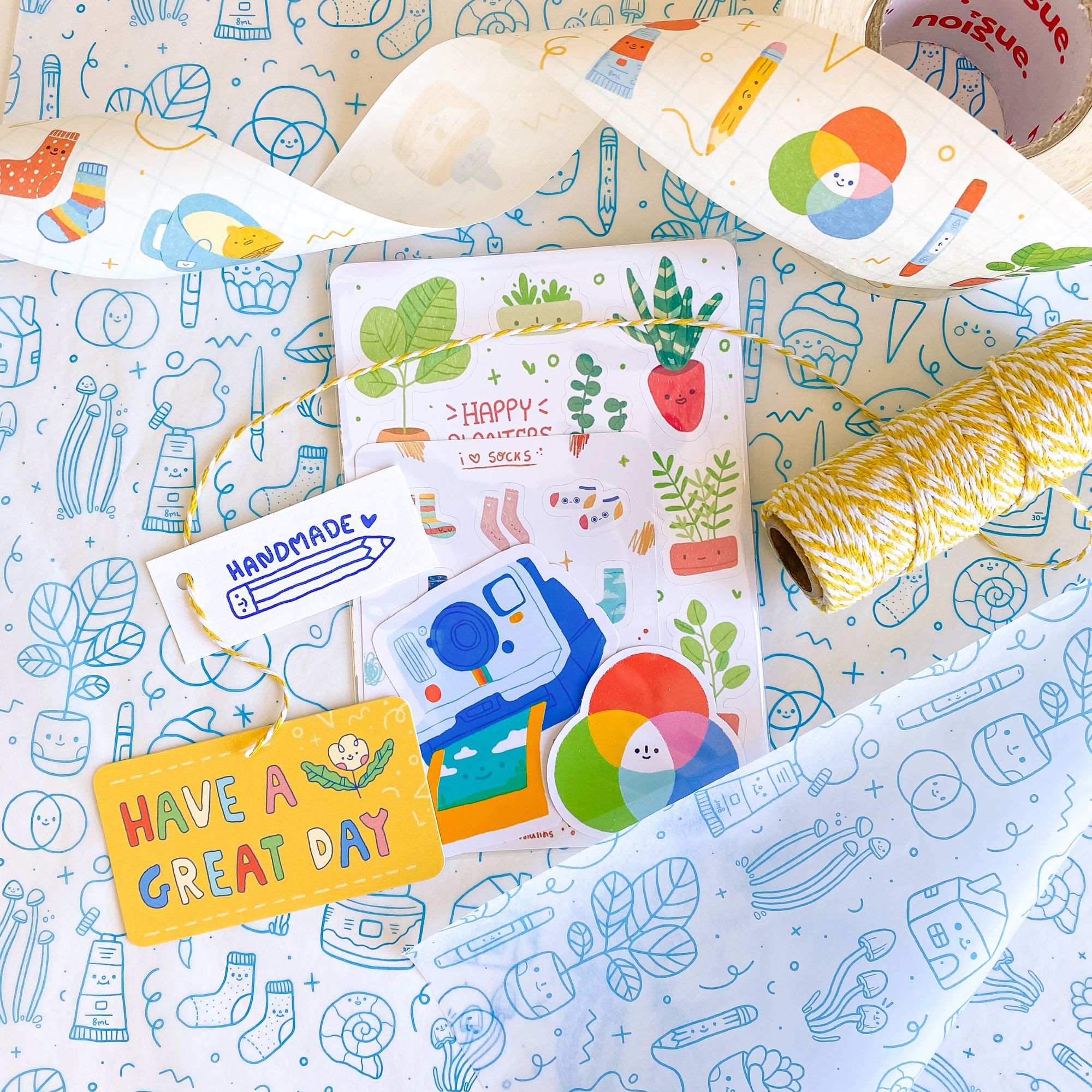 Because she believes that we should take care of our planet, Ivna applies sustainable practices to her packaging. She reuses her materials to make sure that nothing goes to waste.
"Reusing materials you receive in the mail is the cheapest and easiest one - You can cut out all those Amazon & Ikea boxes and use them as backing boards, keep the bubble wrap to protect your pins/earrings, for example. And of course, when it comes the time that you have to buy, quick google/youtube searches will brainstorm some really cool ideas from people who've been there where you're at and can help you out. noissue makes it really easy to find a good alternative with sustainable products, gladly this is becoming more and more accessible."
Ivna believes that branding keeps your business consistent and easy to recognize. It helps you establish the identity that sets you apart from your competitors. Applying branding to your packaging helps build a concise personality for your business.
"A brand has a personality, and it has to be shown the same way as we do it - by expressing it in as many ways as we can. Packaging is like a brand's clothes - they make the brand wear its vision and characteristics. Color, words, drawings, composition - it's all about the message you wanna shout out (or whisper), and we all feel it in some way when we receive a package. It's always better to take the step to communicate well and do your best to make it align with you and your values."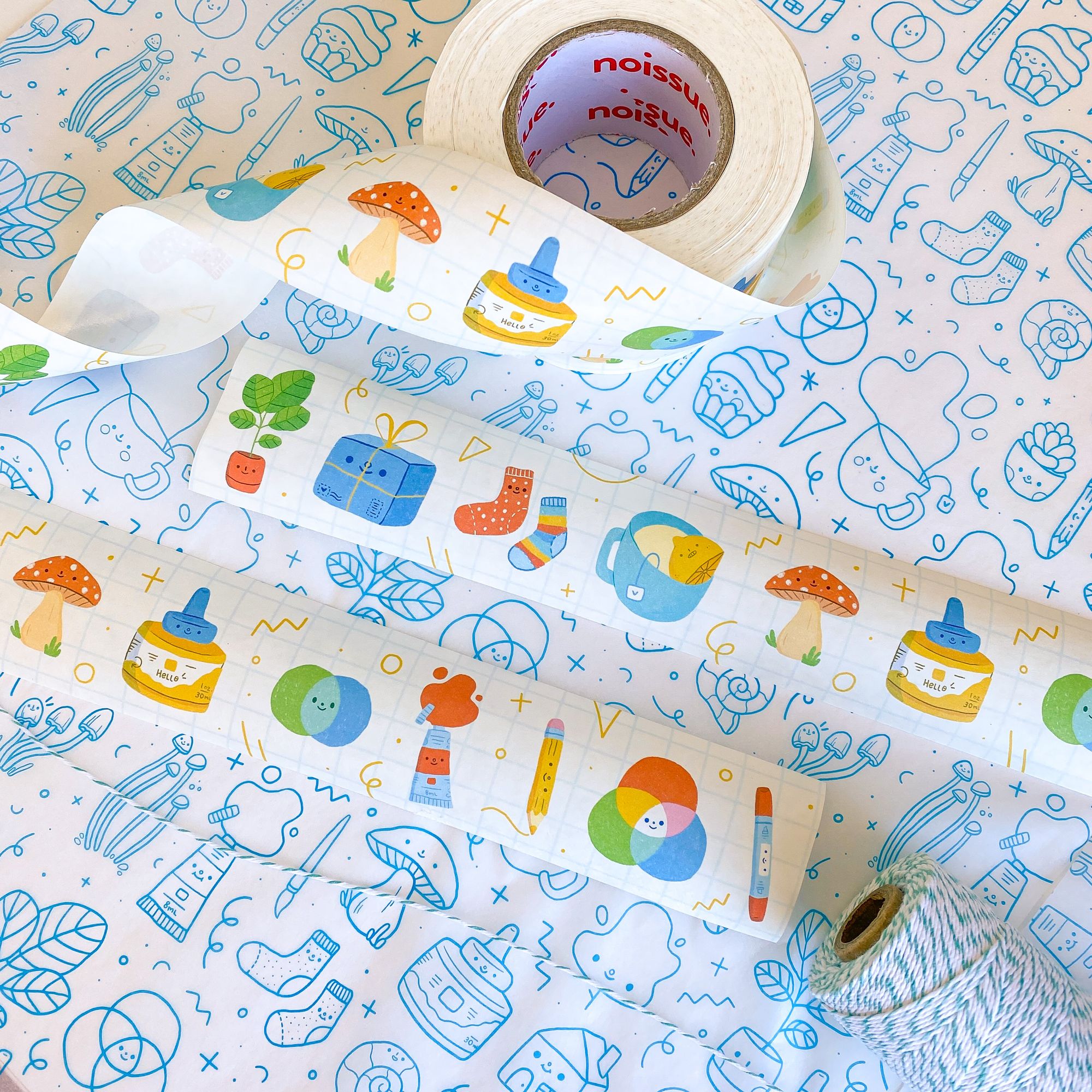 "noissue is easy to find and to work with. The design process is fun and I love that I have templates and guidelines to help me out and make sure the results are gonna match what I imagine."
---
Find more of Ivna Lins here:
Website: www.ivnalins.com
Instagram: @ivnalins
Like this story? Tell us yours! Share your brand story and love for your custom packaging and get a chance to be featured on the wrap! If you're a noissue customer and are interested, you can join the Eco Packaging Alliance by clicking here and emailing us your story at ecoalliance@noissue.co!