Iconic Cocktail Co., founded by Matt Farrow and Kaylee Nedley, started out as a cocktail catering company where they would design drinks for special occasions — forever inspired by what made a person iconic. After their very first event, they realized that people were more excited about making a cocktail themselves! Having already planned on making handcrafted syrups for cocktail menus, Matt and Kaylee decided to take their business idea and run with it.
As their business began to take shape, they wanted to make sure their branding was consistent down to the very last details of their packaging. Having a clear brand identity and providing the best customer experience are essential for the  growth of a thriving brand. For this project, they collaborated with Chicago-based creative, Lauren Brajczewski of Loud Snaps Creative.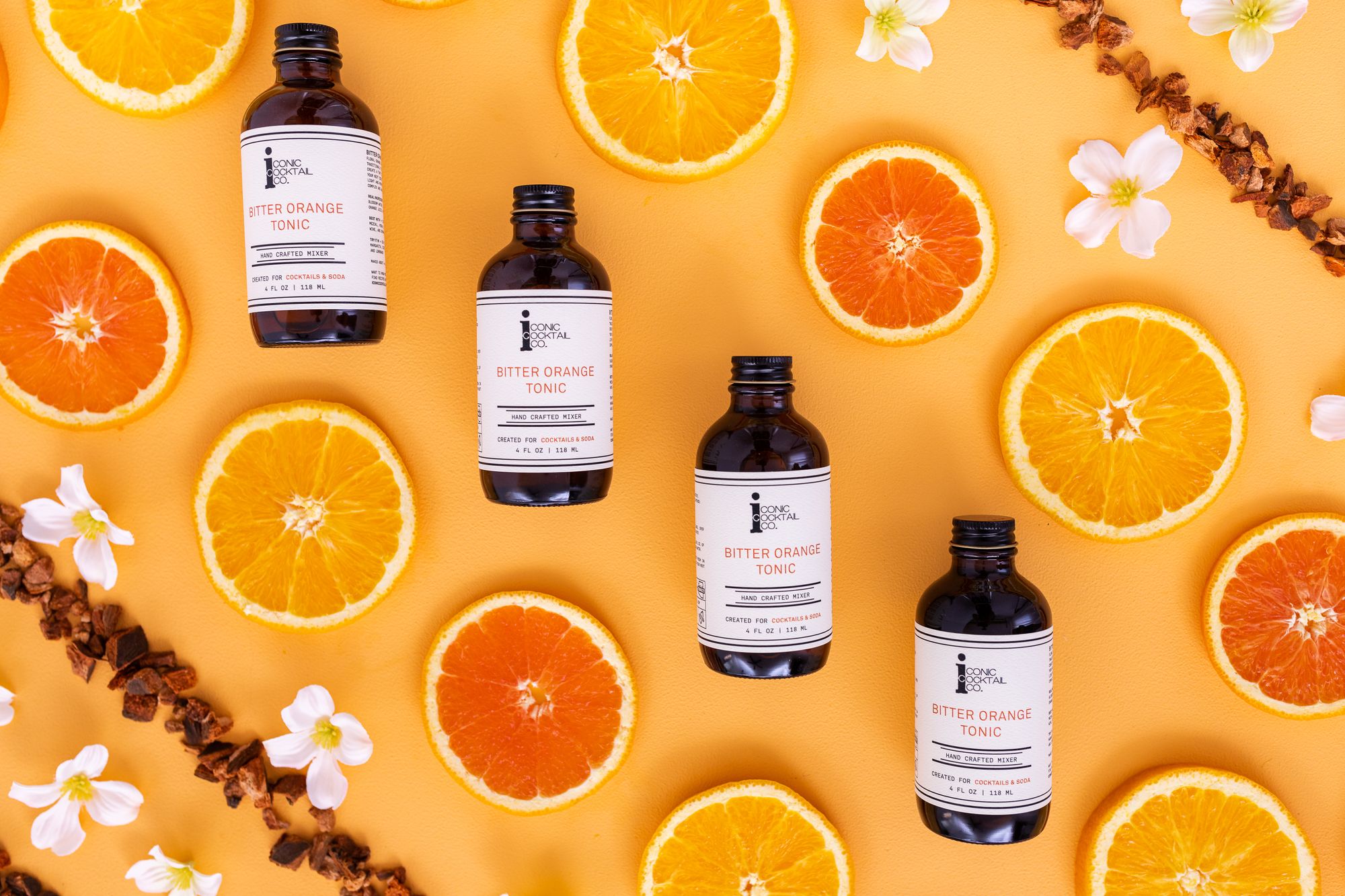 Iconic Cocktail Co., started at the tail end of 2015, was often inundated with the question of "Well, how did you make this drink?" Matt had plenty of experience behind the bar over a span of  years and had immersed himself in cocktail culture. Matt and Kaylee initially had the idea that they would open up their own bar, but had quickly realized that the overhead of owning a restaurant was simply unattainable. However, this didn't stop them from achieving their goals! Instead, they worked backwards and found ways to start a business that allowed them to connect with people over a cocktail, without the massive overhead.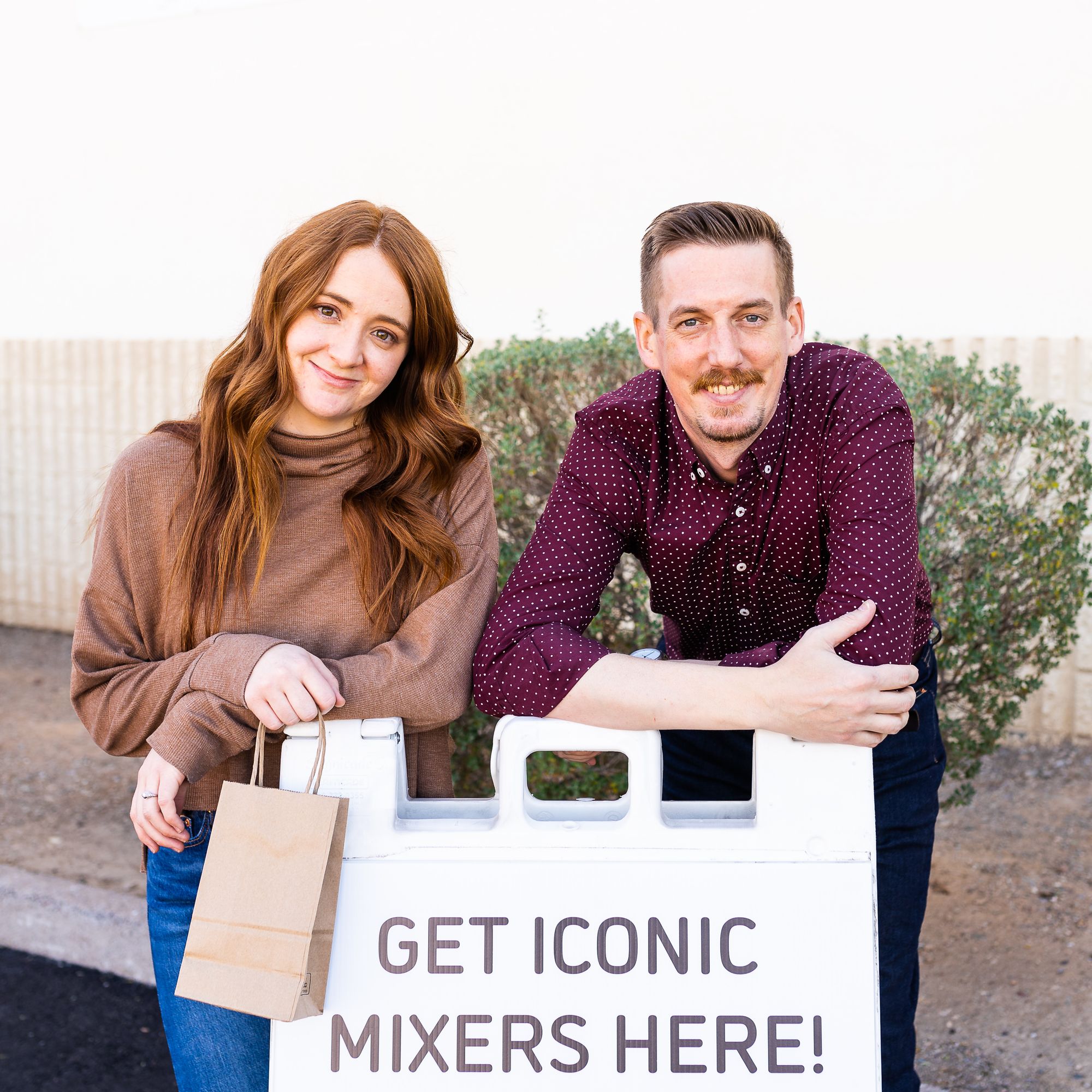 "At Iconic Cocktail Co., we craft elevated drink mixers with fresh and local ingredients. Made as a flavor concentrate, Iconic Mixers are perfect for making quality cocktails in your home bar. Focused on flavor, we cut back on sugar and never use additives. At Iconic, we demystify the craft cocktail with simple recipes and top-notch ingredients. All you have to do is #justaddspirit." - Kaylee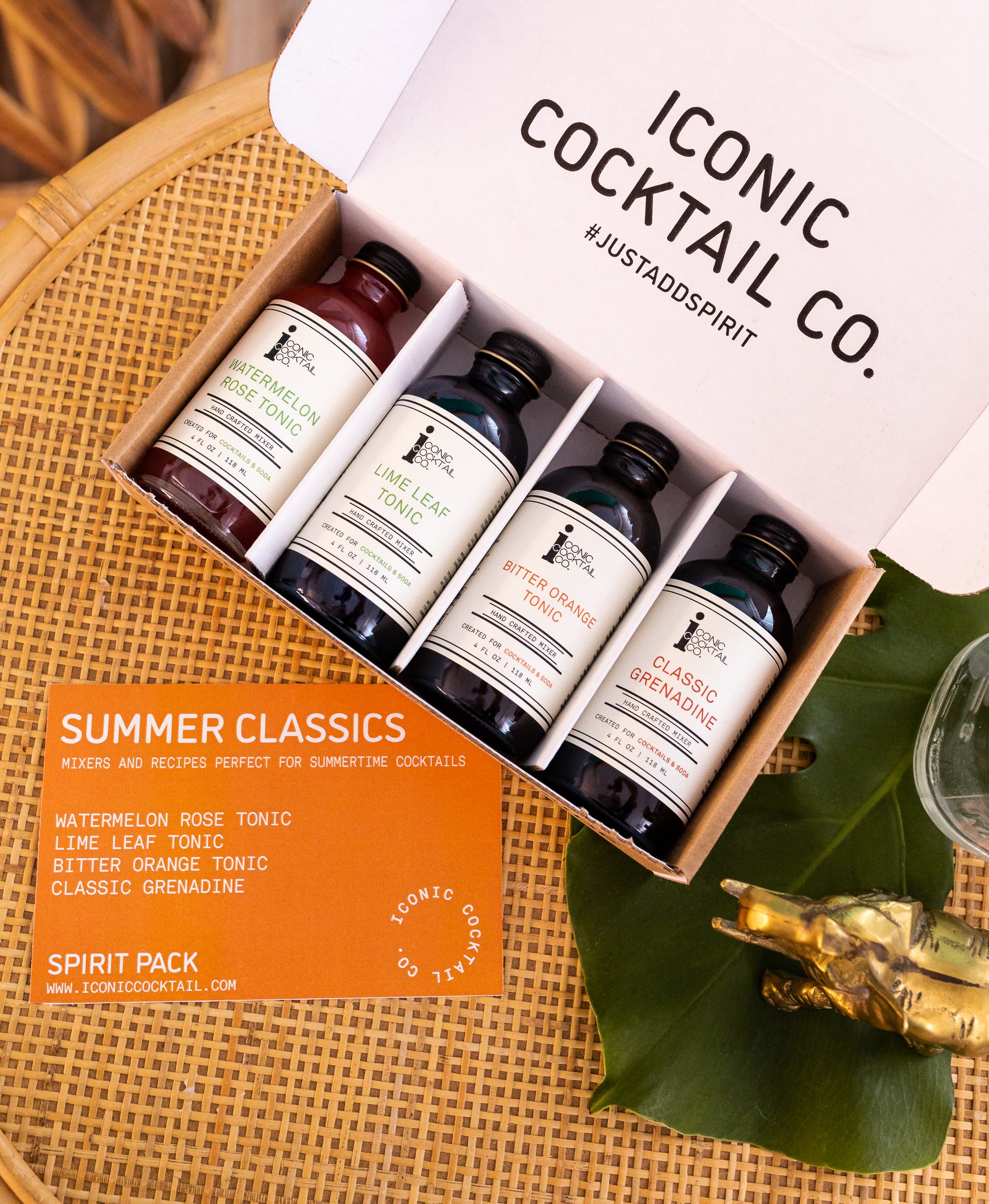 Iconic Cocktail Co. greatly encourages creativity and celebrates the home bartender. Their drink mixers are easy to use and jam packed with flavor. You are free to use a classic recipe or even come up with your own iconic cocktail blend.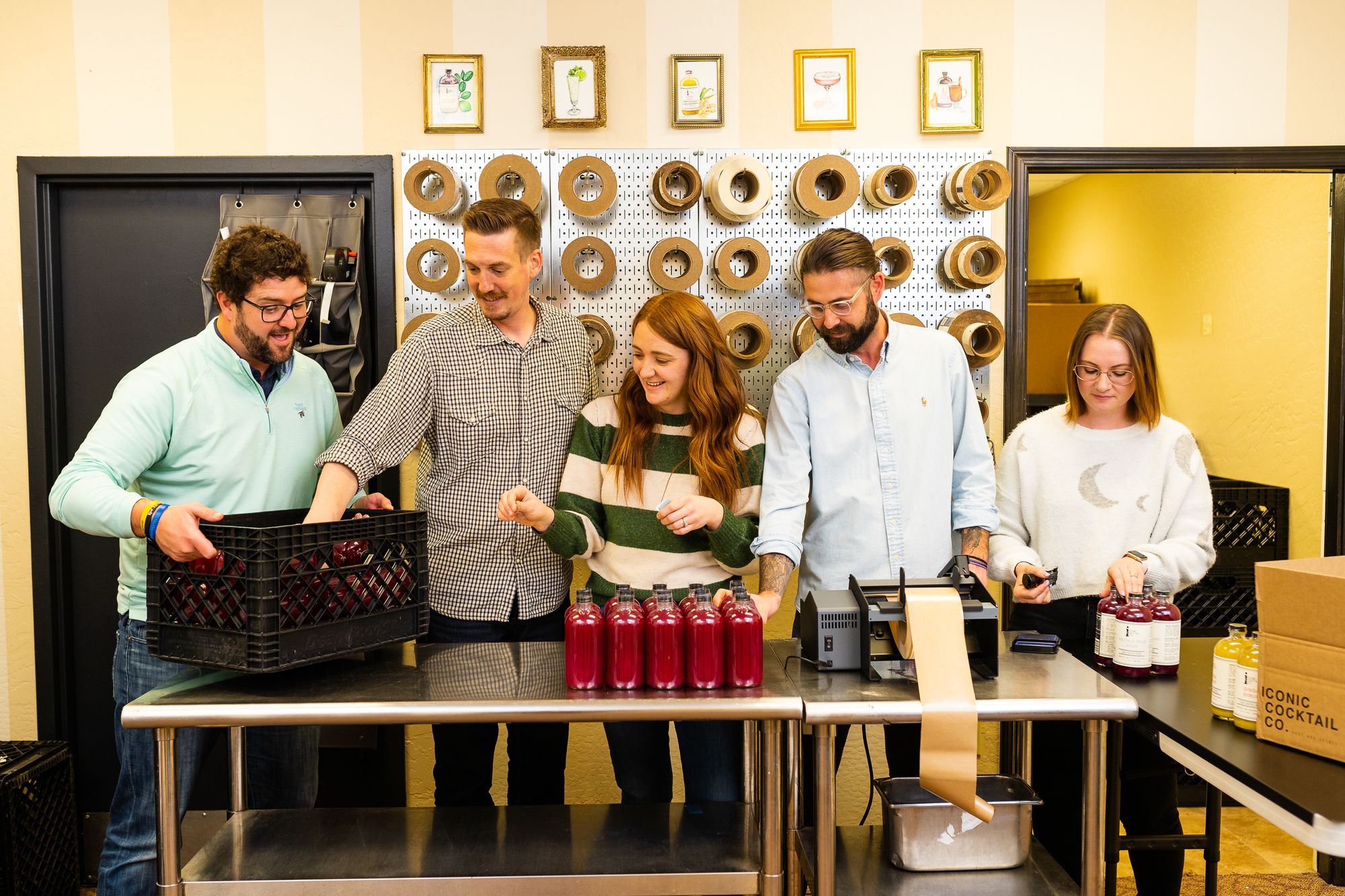 With their business taking flight, they wanted to fine tune their branding and to ensure it tells a consistent story across all their platforms. Luckily, they already had the perfect creative in mind for the job.
Lauren is the owner of illustration and design studio Loud Snaps Creative. She is currently based in Chicago, Illinois with her husband, Matt, and their Beagle named Cooper. She works as an art director by day and an illustrator and graphic designer by night.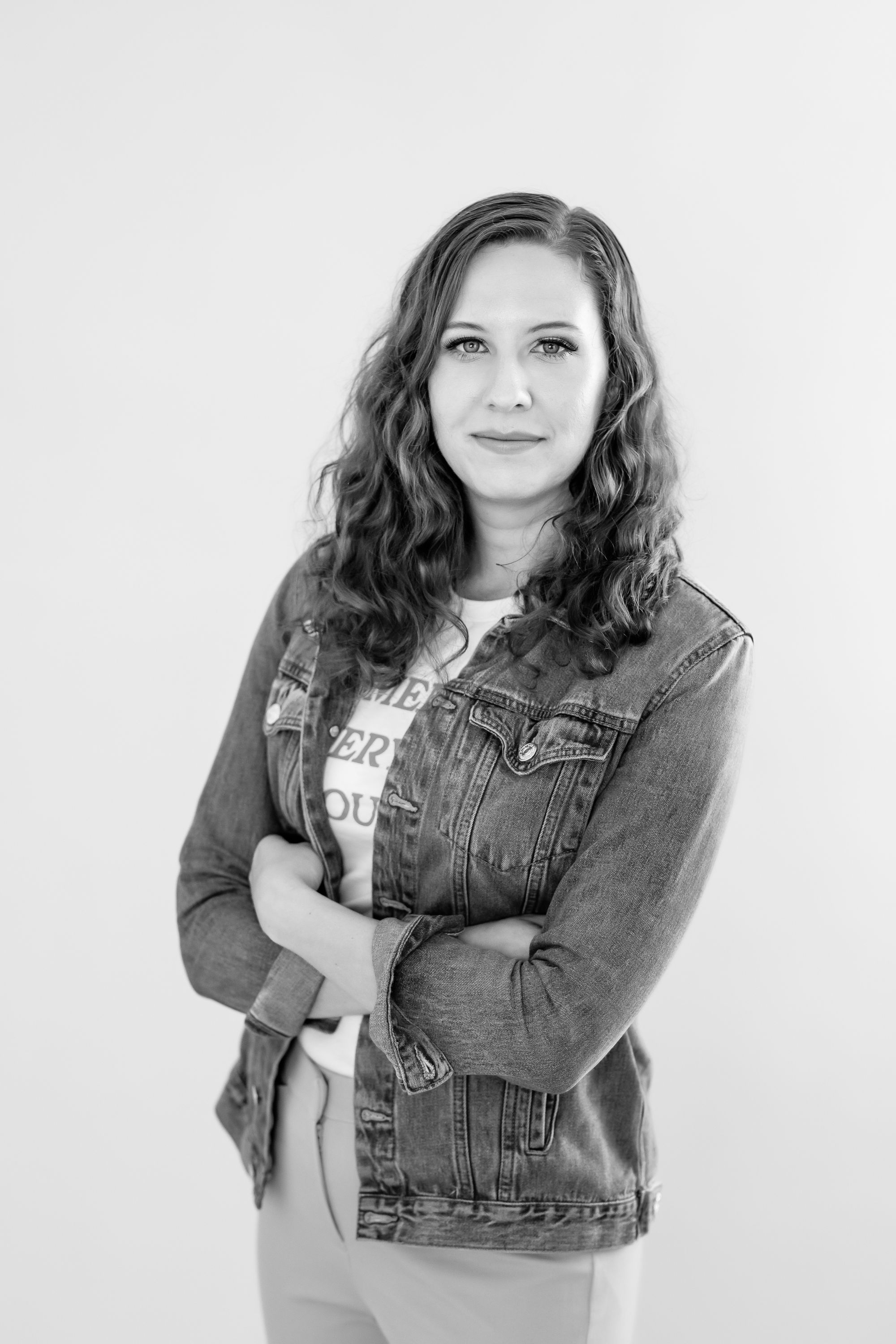 "I LOVE taking on projects that help empower women - logos, t-shirts, candle labels, social post illustrations, portraits, you name it... If it helps lift up a lady or a woman-focused cause, I'm INTO IT." - Lauren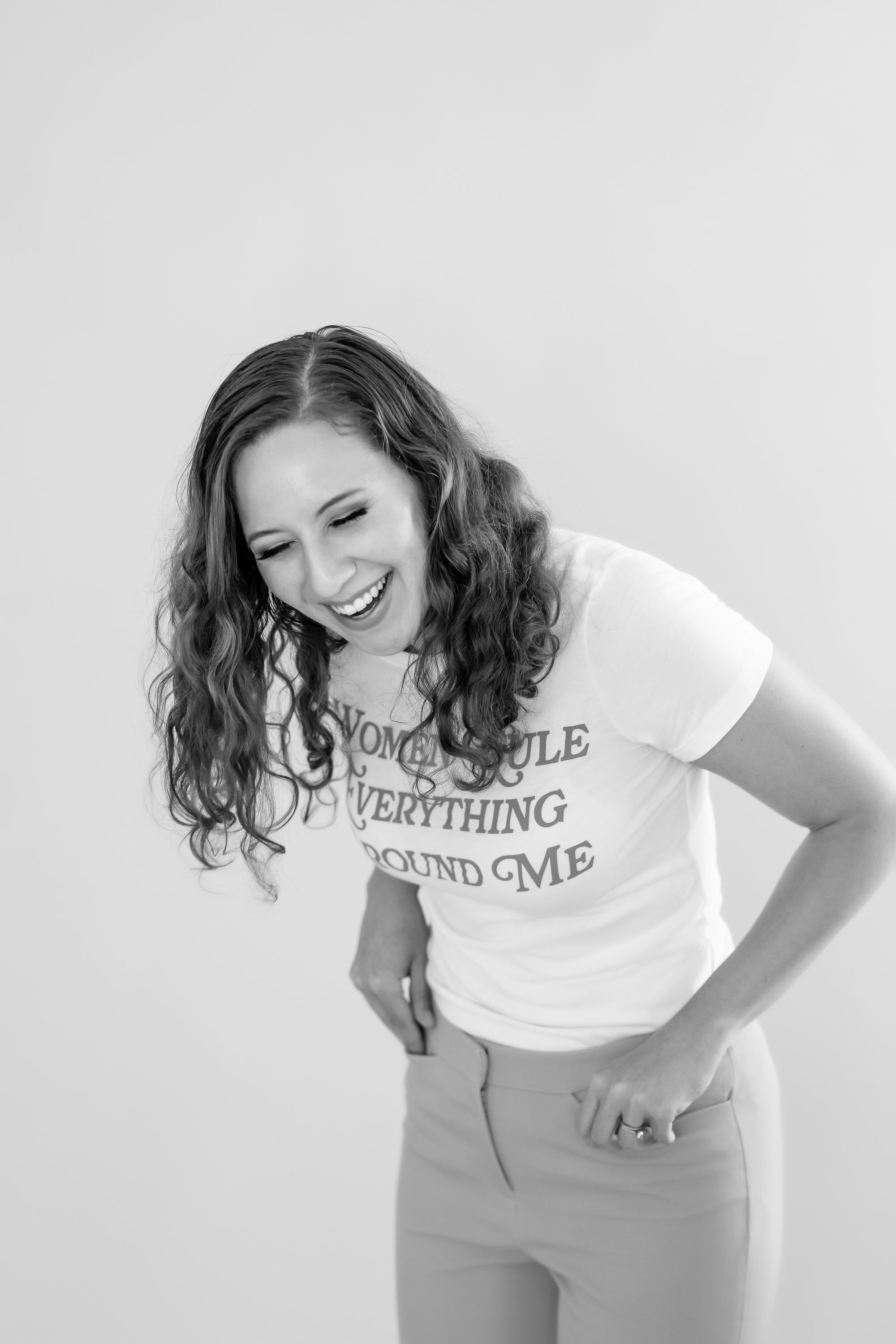 Lauren had met Kaylee back in 2019 on a girls trip to Joshua Tree where they were celebrating a mutual friend's birthday. After arriving at the Airbnb, Kaylee wasted no time in handing Lauren a cocktail and they instantly became friends.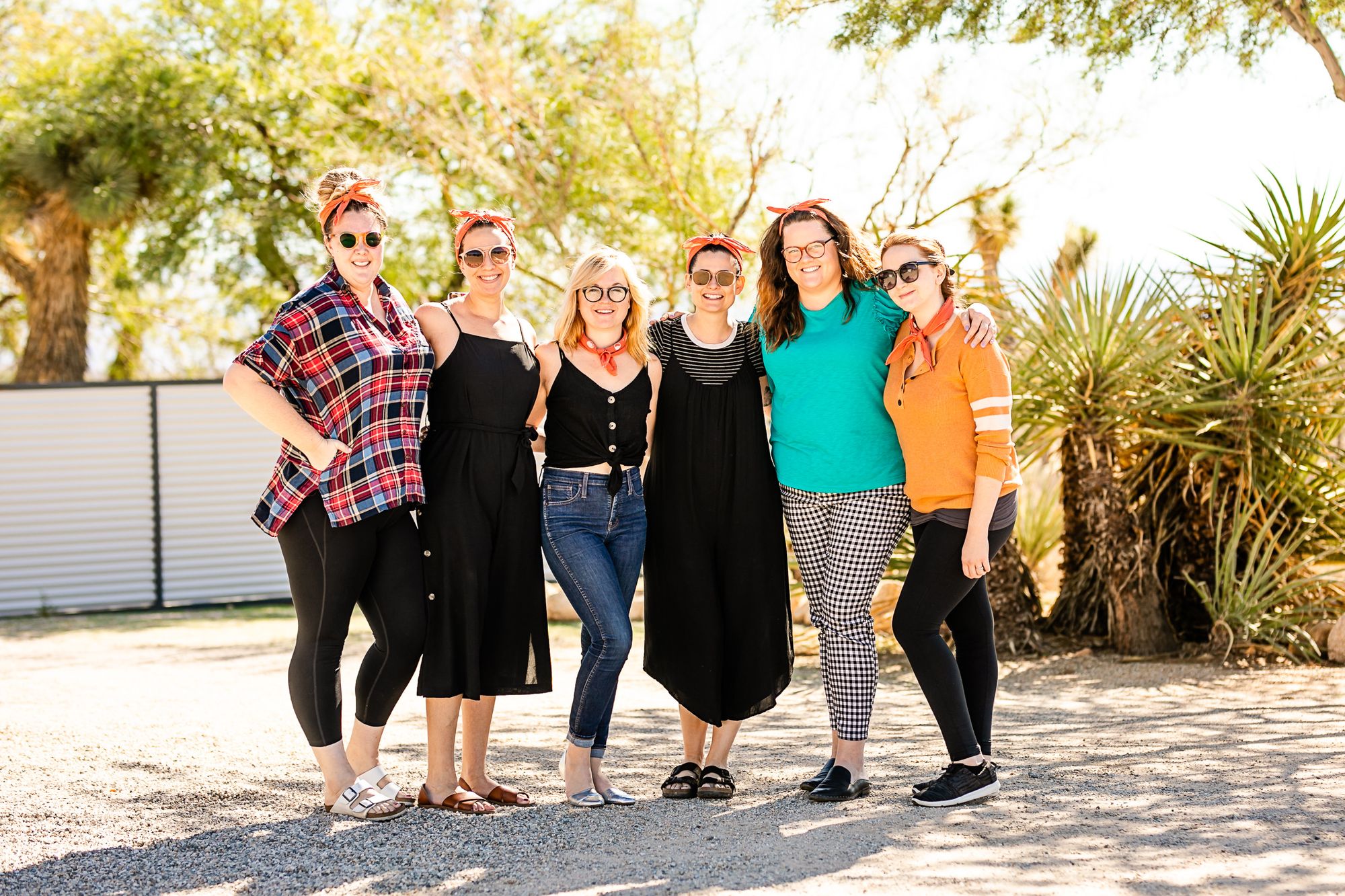 Since then, Kaylee has asked Lauren to work on many design projects for Iconic Cocktail. Over time, they have created an illustration library of employee portraits, fruits, herbs, cocktail glasses, and Iconic mixer bottles that Kaylee and her team have been able to use across their website, social media channels, and in print materials.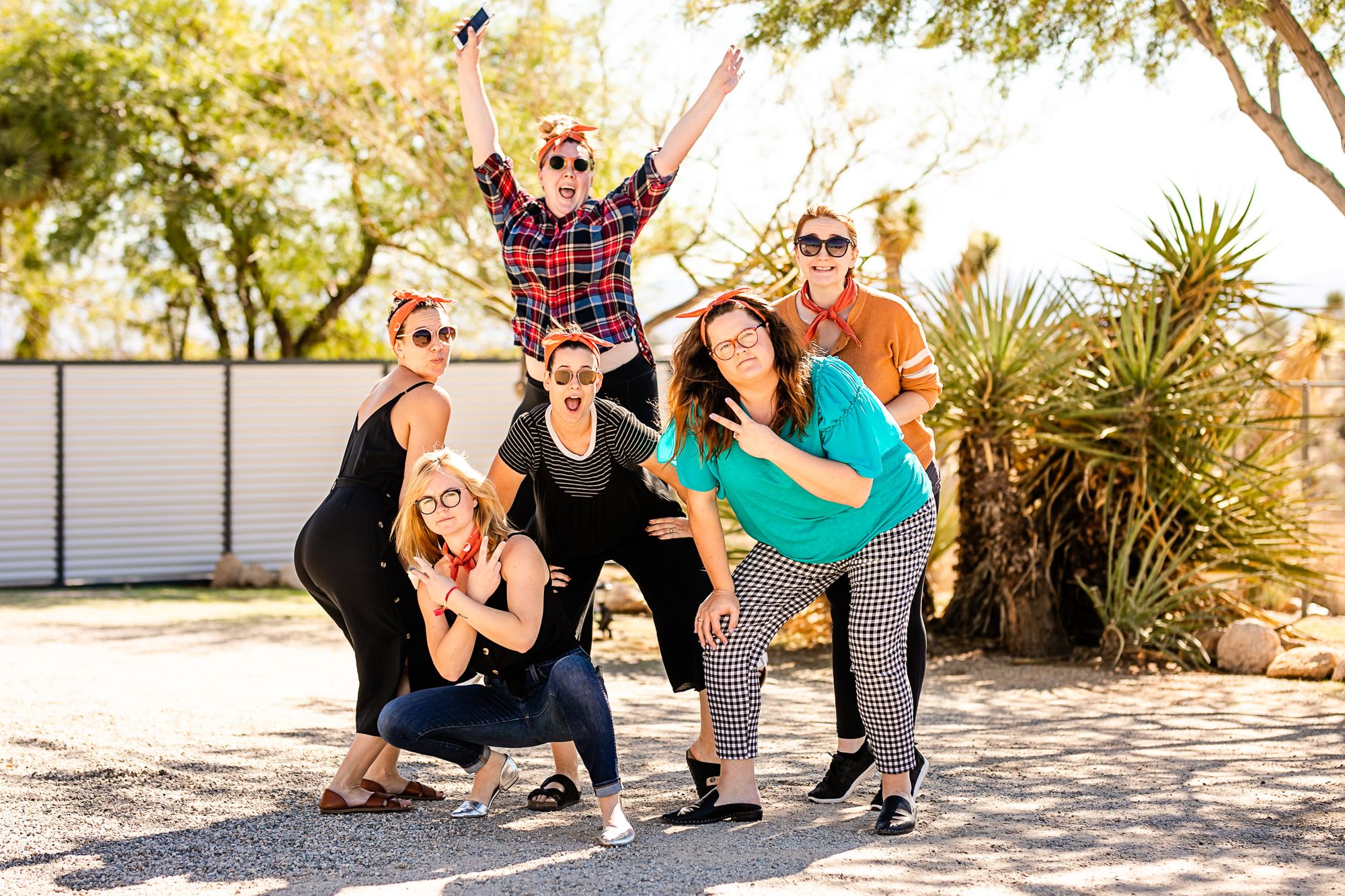 Believing in the power of a consistent story for their brand, it was a no-brainer to collaborate with Lauren for their custom packaging to tie everything together. They wanted their customers to get the same experience from shopping on the website down to when they receive a package.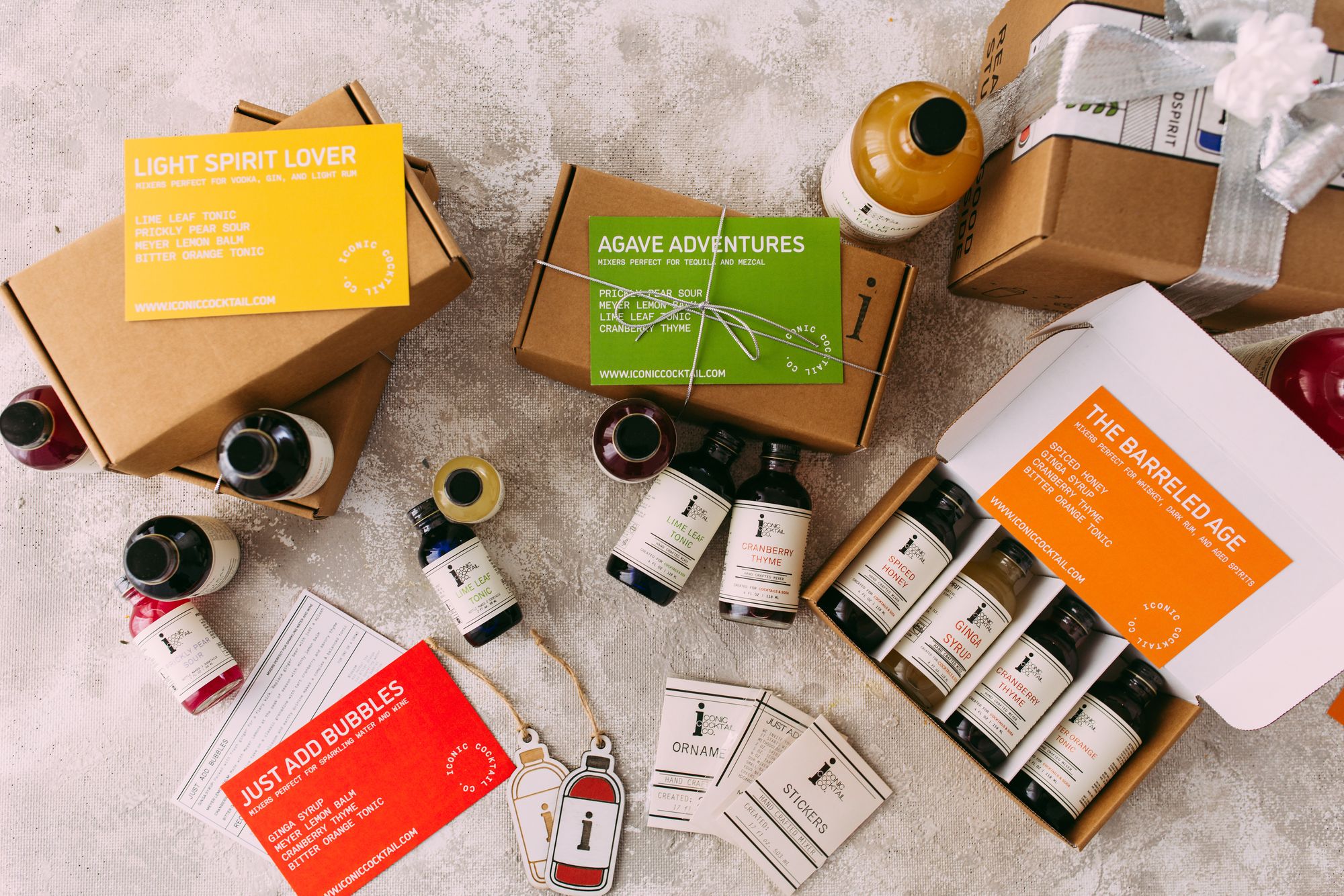 Kaylee says: "Choosing to go with Lauren was one of the easiest decisions we've ever made. She's a friend of a friend with a remarkable reputation. I loved her independence and the way she supports women's rights and female business owners. She's fun as can be while being incredibly talented. She takes graphic design to a whole new level, and we just love that signature Loud Snap look."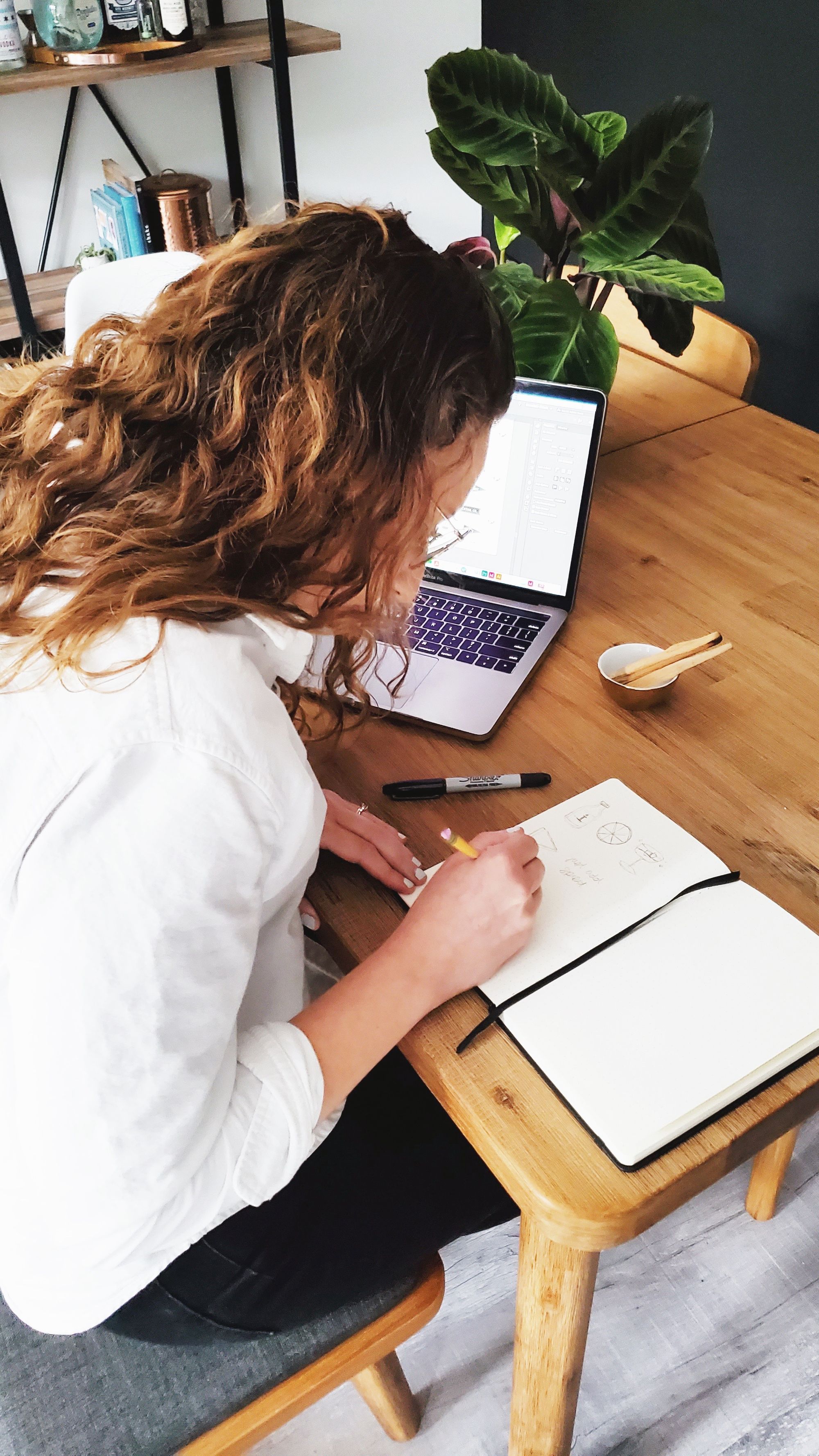 Lauren expresses: "Kaylee is a DREAM client, so whenever she asks me to work on something with her, I always say yes. I was extra excited to take on this project because I am a HUGE nerd for branded tissue paper. It's such a fun way to introduce a brand and create a feeling before the customer even gets to what's inside the box and I couldn't wait to help create that little moment for Iconic Cocktail customers."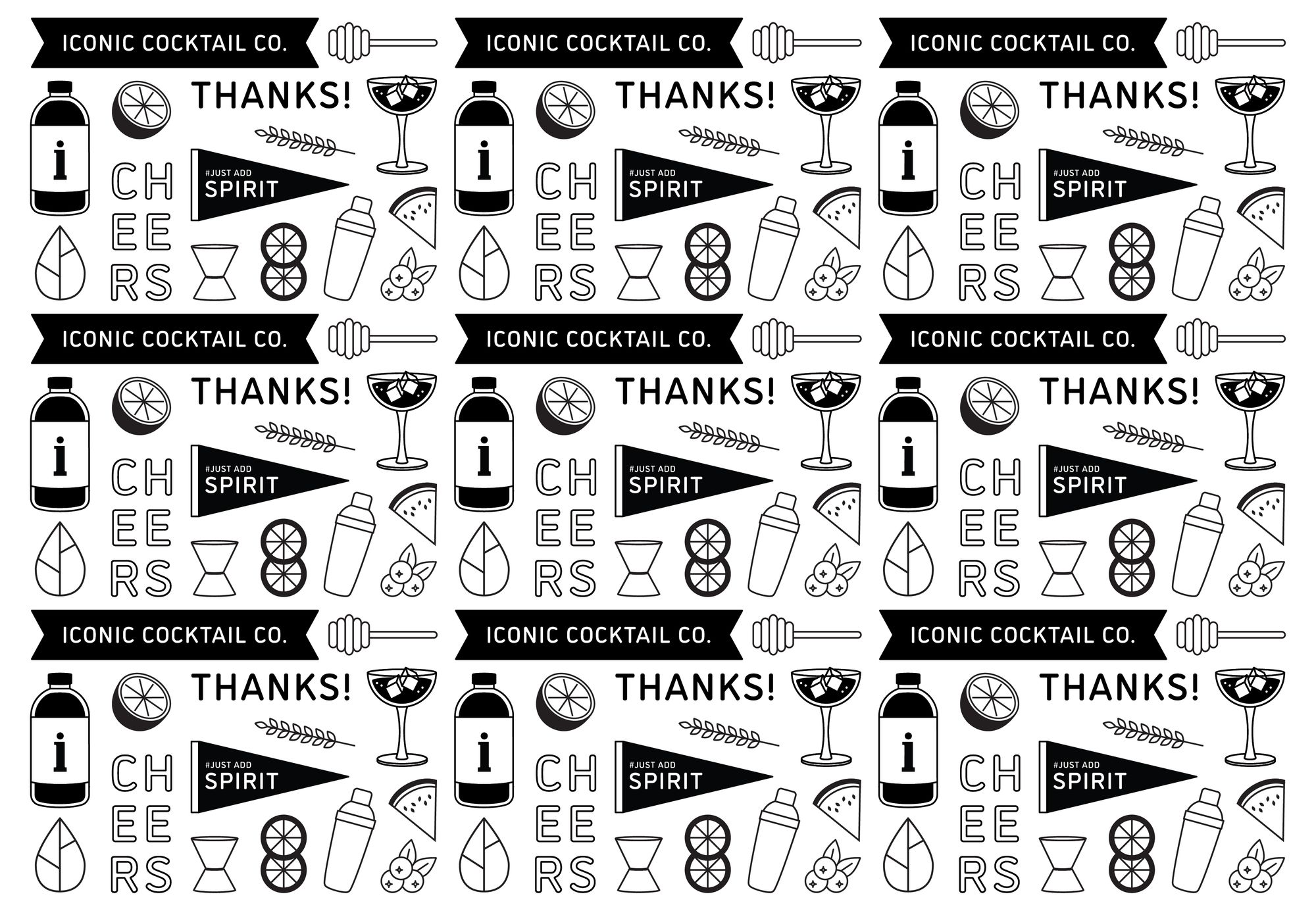 Kaylee and Matt had given Lauren a lot of creative control over the project. They had communicated the importance of incorporating their company values (fresh ingredients, supporting locals, shopping small) and how their mixers are described. Lauren's designs established their brand colors and the overall vibe of Iconic with the pop-graphic representation of their bottles. Lauren started playing around with what illustrations best fit together and finally landed on a grid system that everyone loved.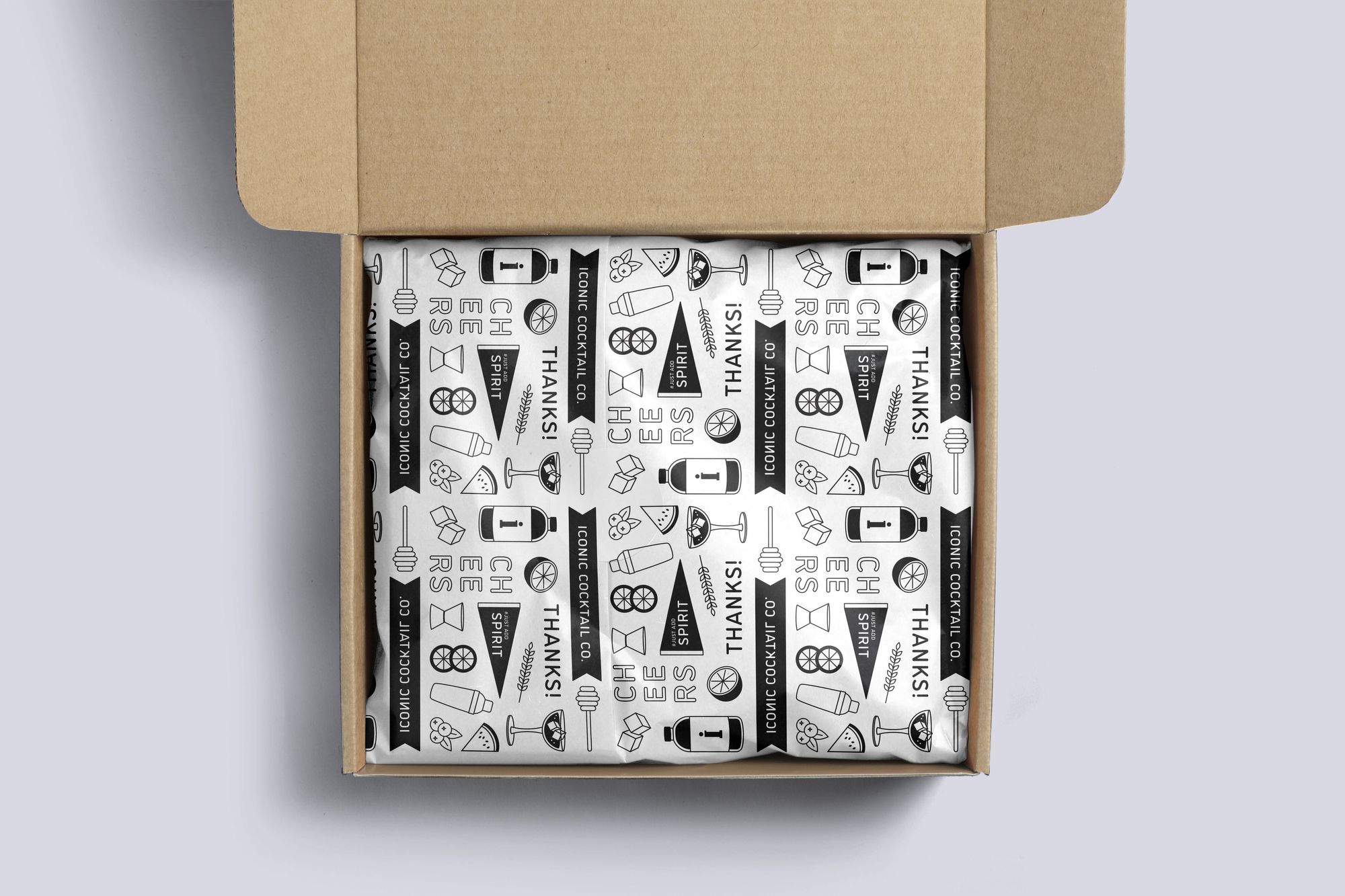 "I wanted the tissue paper to help tell a high-level brand story, so thought that using some of the fruit + cocktail glass + Iconic bottle illustrations made sense. From there, I looked for some inspiration on Pinterest and realized the designs I was gravitating towards all utilized a grid." – Lauren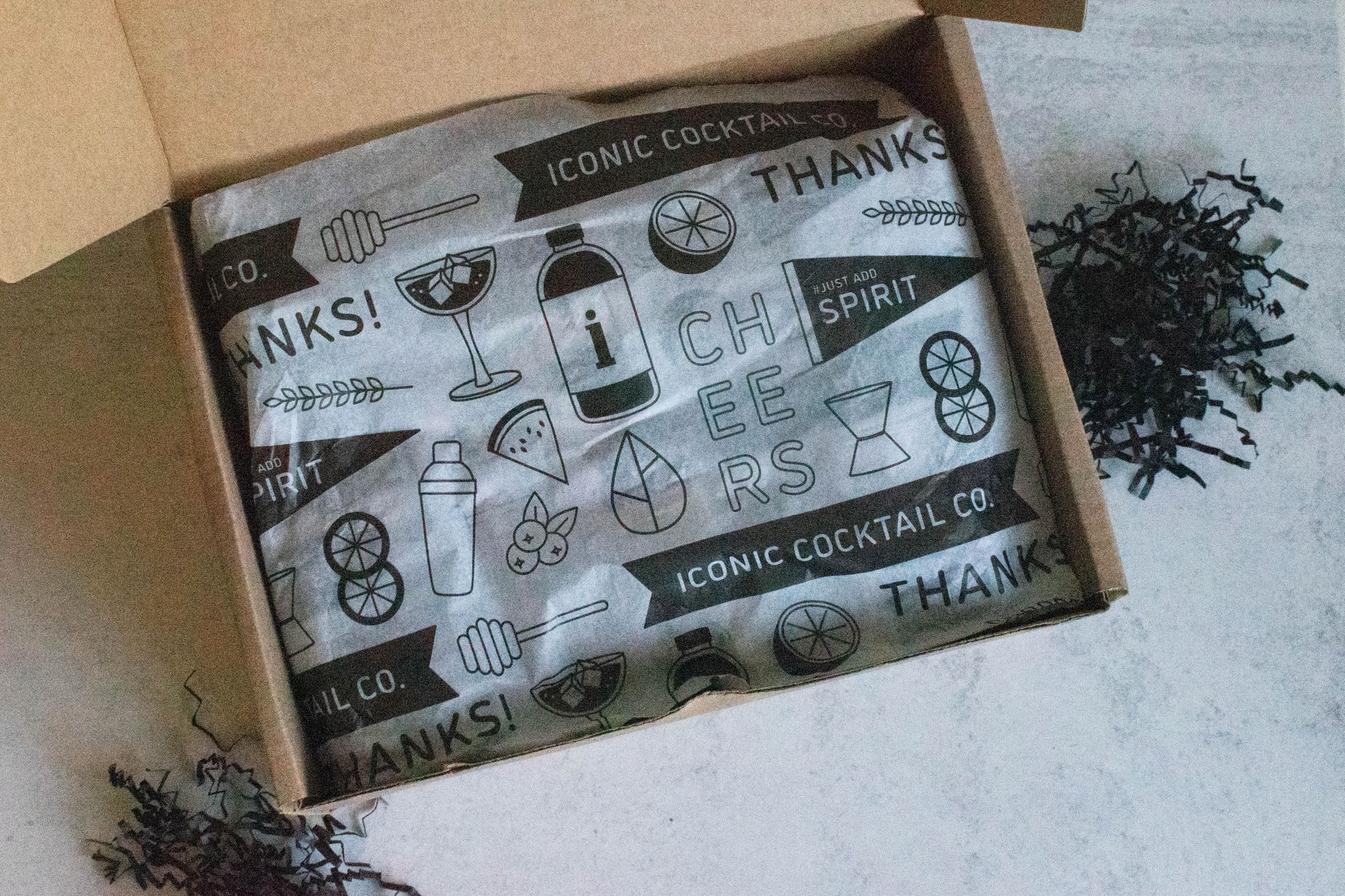 Kaylee knew from the start that she wanted to use noissue to print the tissue paper and Lauren was absolutely thrilled. Both Lauren and Kaylee have been following the brand for a while and they love not only the customizability of the packaging, but also its sustainable aspect.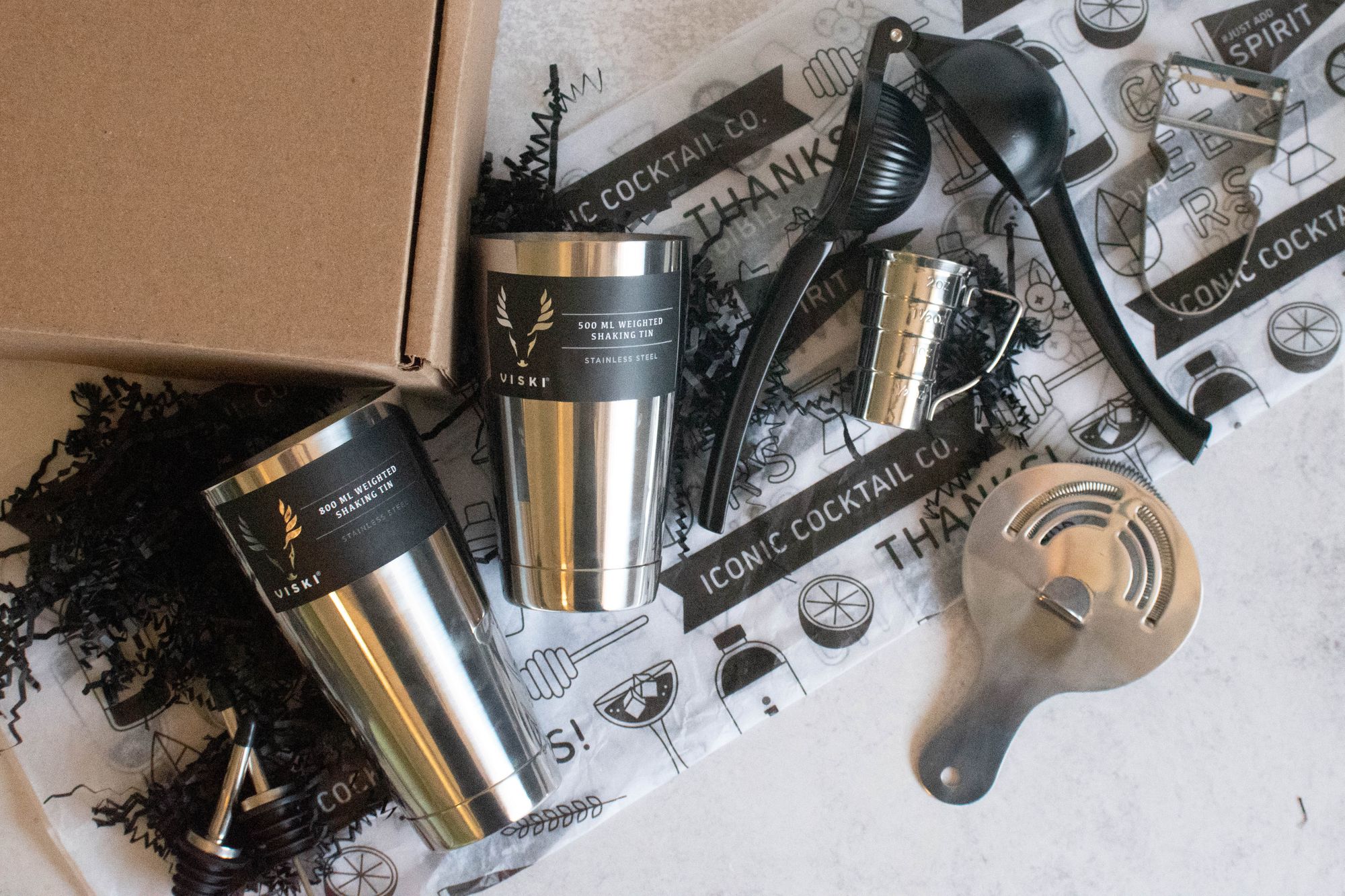 "I've had a business crush on noissue for quite some time. As we were growing our business, I would often look to established businesses who had a clear ecommerce experience and be inspired by what they were doing. So, I was just a fan of the business for what it was, packaging aside. I love their sustainable messaging, the freedom of creativity, and putting the power into the user's hands. We had spent a pretty penny on packaging the year prior, so we had to wait before investing in anything more. But once we could, I knew that custom tissue paper was first on my list." - Kaylee
In concluding another successful project together, Kaylee and Lauren couldn't help but share a few fun sentiments:
Kaylee expressed: "I just feel very lucky to work with someone like Lauren. She's witty, clever, and kind. I like that she set me up with files so we can have freedom in designing with all the elements. It allows us to fine tune our brand story while we grow."
Lauren shared: "So much of what I design lives on the internet, so it is really exciting to see this design alive in the world. When Kaylee first shared the photos with me, I was blown away at how good it looked. It's truly exactly what I envisioned and it's just always really exciting when that happens!"
---
Find out more about Loud Snaps Creative  and Iconic Cocktail Co. here:
Loud Snaps Creative
Website: https://loudsnapscreative.com/
Instagram: @loud.snaps.creative
Iconic Cocktail Co.
Website: https://www.iconiccocktail.com/
Instagram: @iconiccocktailco