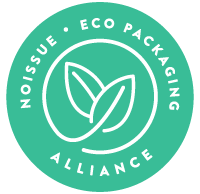 Sometimes, big life-changing realizations come from small curiosities. As for Deborah Lafortune, the owner and operator of low-waste, eco-friendly online shop Lafortune General Store, the thought of going sustainable came knocking on her door one day after finding out the effects of plastic waste.
Now an advocate for sustainability, Deborah makes it a point to promote only eco-conscious, sustainable brands in her online shop. She carries only the best ones for everyday essentials and wraps them in equally eco-friendly packaging, branded using noissue's soy-based ink stamp to show her love for the planet.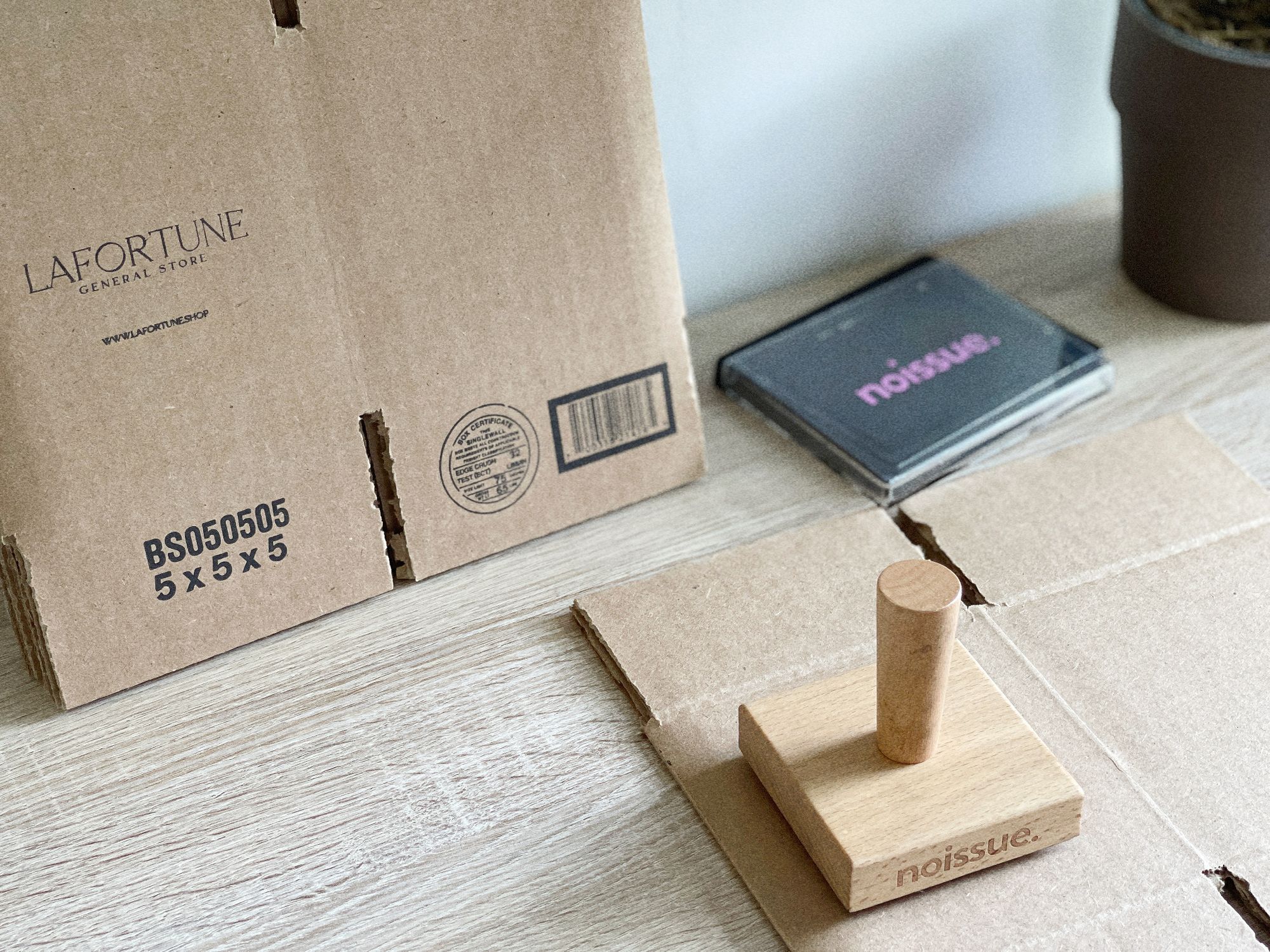 Based in Long Island, New York, Deborah's sustainability journey started when she was looking for an outlet to get extra income. She launched her first product in Spring 2019 while she took care of her mother, who was sick at that time. The product she designed and customized was an organic cotton canvas tote bag with the saying, "This Bag Contains None Of Your Business."
To increase sales, Deborah knew it was best to highlight the benefits the product could give. And with much research, she discovered the insane amount of plastic bags that were going to waste and ending up in landfills, which would then make their way into the oceans. Upon that discovery, she also uncovered the various chemicals used to produce plastic bags. This information changed her life and gave her a new perspective on waste, climate change, global warming, and everything else in between.
She wanted to learn more about what else she could do as an individual to help reduce waste. And even though it made her nervous, it was also exciting for her to use her online platform to educate others on the serious matter and encourage them to opt for reusable bags. While at the same time, use the experience to learn more about what she can do herself, "I figured out a way to properly use my platform so that I can discover more reusable products and teach others why THIS item is a better option than THAT item."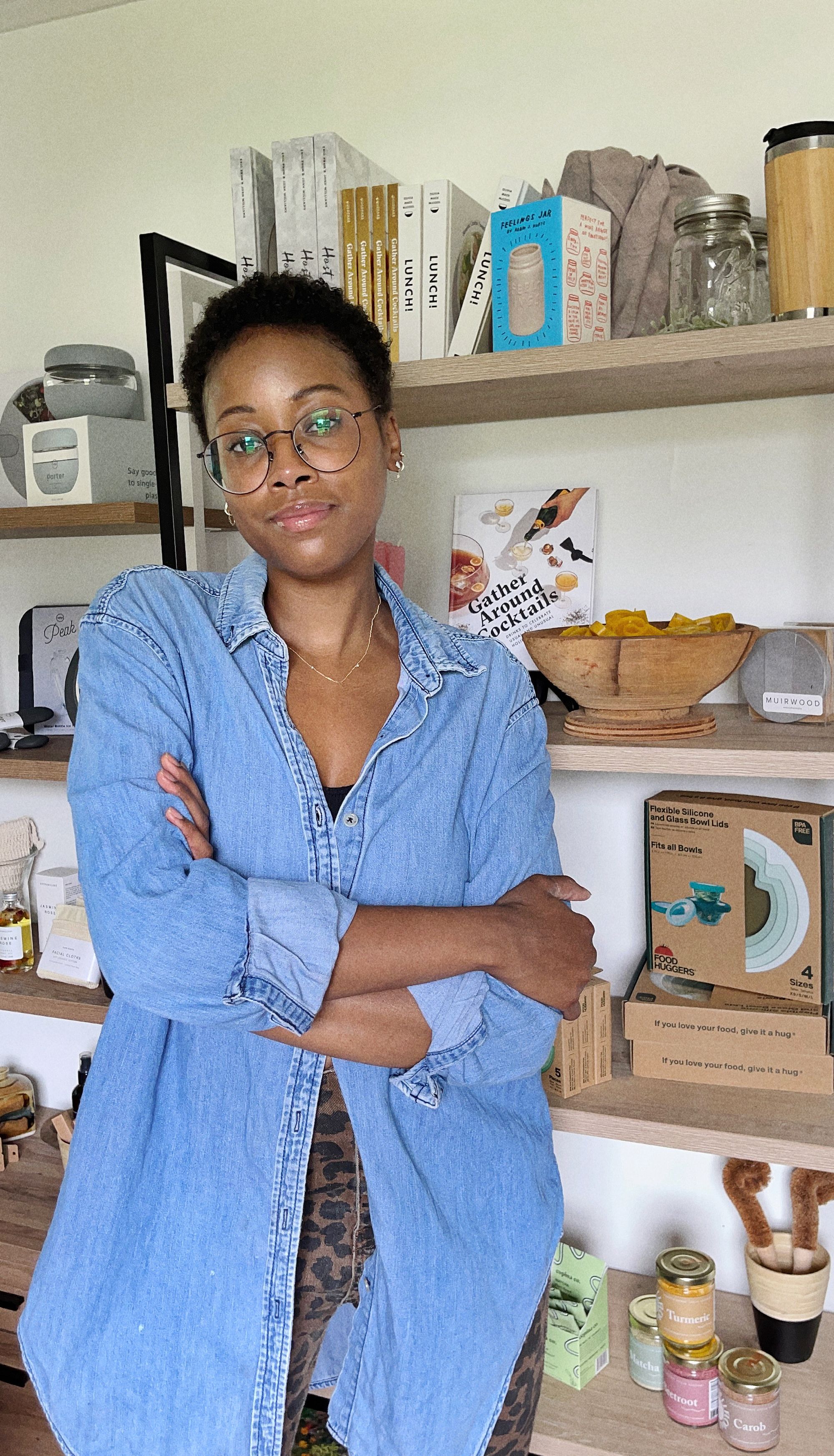 Lafortune General Store fills its virtual shelves with bathroom, skincare, kitchen, and travel essentials that help save the environment and aid a healthy way of living. The founder made it a mission to build awareness of the growing climate crisis, emphasize the importance of mental health, and improve overall physical wellness.
One way they could do that is by giving packaging another life. As sustainability goes hand in hand with creating less waste, when you give packaging another life ( recycle and reuse), you create less waste for you and everyone around you. Lafortune does this by reusing any shipping packaging boxes sent to them. They pack each order placed in already-used boxes in the hopes of inspiring customers to do the same when shipping items of their own, or even wrapping gifts. They also sell homemade granola and ship them out in glass jars with lids that can be reused for holding coffee, dish rags, small shopping bags, and of course food.
They've also incorporated plantable (or seeded) paper into every order to show appreciation to their customers by giving them flowers. With the seeded paper, one can plant and grow their own little herb/flower garden with some water and a bit of love.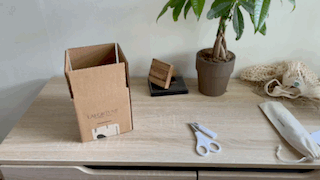 And even though it hasn't always been that way, the founder believes that there's always room for improvement. Lafortune General Store started with plastic mailers at their launch, moving on to bubble mailers with a kraft paper exterior to then excluding plastic in its entirety. When they shifted to using cardboard boxes, they didn't want to seem bland and sought after highlighting a movement where subconsciously, they chose products that help sustain the planet and the future. They wanted to customize their packaging that attracted their target market but still keep costs low. They found what they were looking for with noissue! Using noissue's soy-based ink stamps to personalized their packaging was a no-brainer to the team behind Lafortune. It was a hassle-free way to customize packaging and a plus to do it with a company aligning with their core value.
Lafortune General Store is just the beginning of what they envision for the small business. With the support of their current and potential customers, they hope to open up a physical store that hones all of the products they currently have and then some. Alongside a refill area, café, bookstore and plant shop. Believing that human interaction is the best way to teach someone what they know and have learned, they're always reaching out to others who are still unaware of what steps to take to a more sustainable lifestyle, as well as to someone who wants to stay on top of new, efficient products, "It is our duty to spread awareness on global warming, climate change, and the benefits of using eco-friendly products."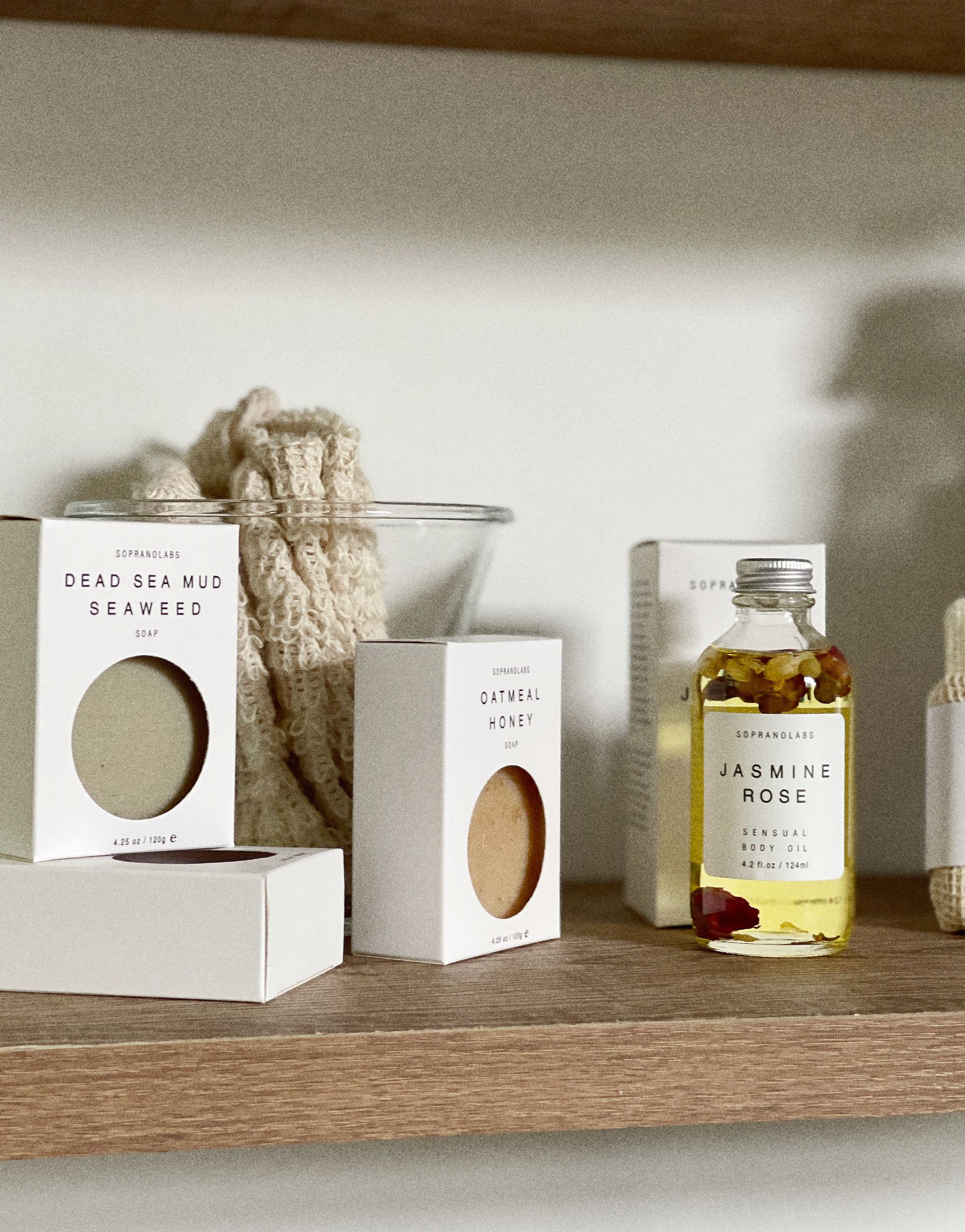 Deborah, a proud member of the noissue Eco-Alliance, knows that trees are an important factor in the ecosystem and deforestation is an ongoing issue that environmentalists are slowly tackling. To the Lafortune General Store owner, it's a great way to include customers in the rebuilding of the environment with their purchases, and demonstrating that they can be part of the solution. It also shows customers that you're not just selling items to make a quick buck.
In line with educating all the keen learners, Lafortune General Store's website also hosts a blog called "The Morning Routine Club" (@morningroutineclub). There, they publish posts on how they personally practice eco-friendly, sustainable habits; giving tips on how to implement those healthy habits that is conducive to their lifestyle.
Deborah recently attended her first pop-up and was surprised at how many people still don't know, but are still very interested in learning how to be more eco-friendly. The turn out for her booth went amazing. It reminded her of why she started her business. At the start of 2021, they had a close-out sale and she was going to close down Lafortune General Store for good. But with the support she received from people she's never met from different parts of the United States, made her continue the journey; to educate and provide for the Green future.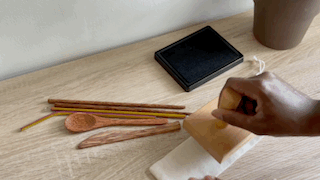 It's a lot to do, working 24/7 and doing things all on your own; wearing all the hats as creative director, photographer, IT, communications coordinator, and so on, makes you realize 24 hours isn't enough for everything you need to accomplish. For Deborah, it can be a bit tiring, but also very rewarding, as all the hard work can result in new followers, more orders, an invitation to do a pop-up, and even an opportunity to be featured in noissue. The sustainable store owner says it seems impossible at first, but the key is to be original and not compare your work with others, don't punish yourself for taking a break (especially on social media), and always write out how you're feeling (It's like a mental "inhale, exhale"). For new business owners, her advice is to start for the right reasons, and it's also okay if you don't have all your vegan eggs in a basket yet. All you need is a good foundation and patience.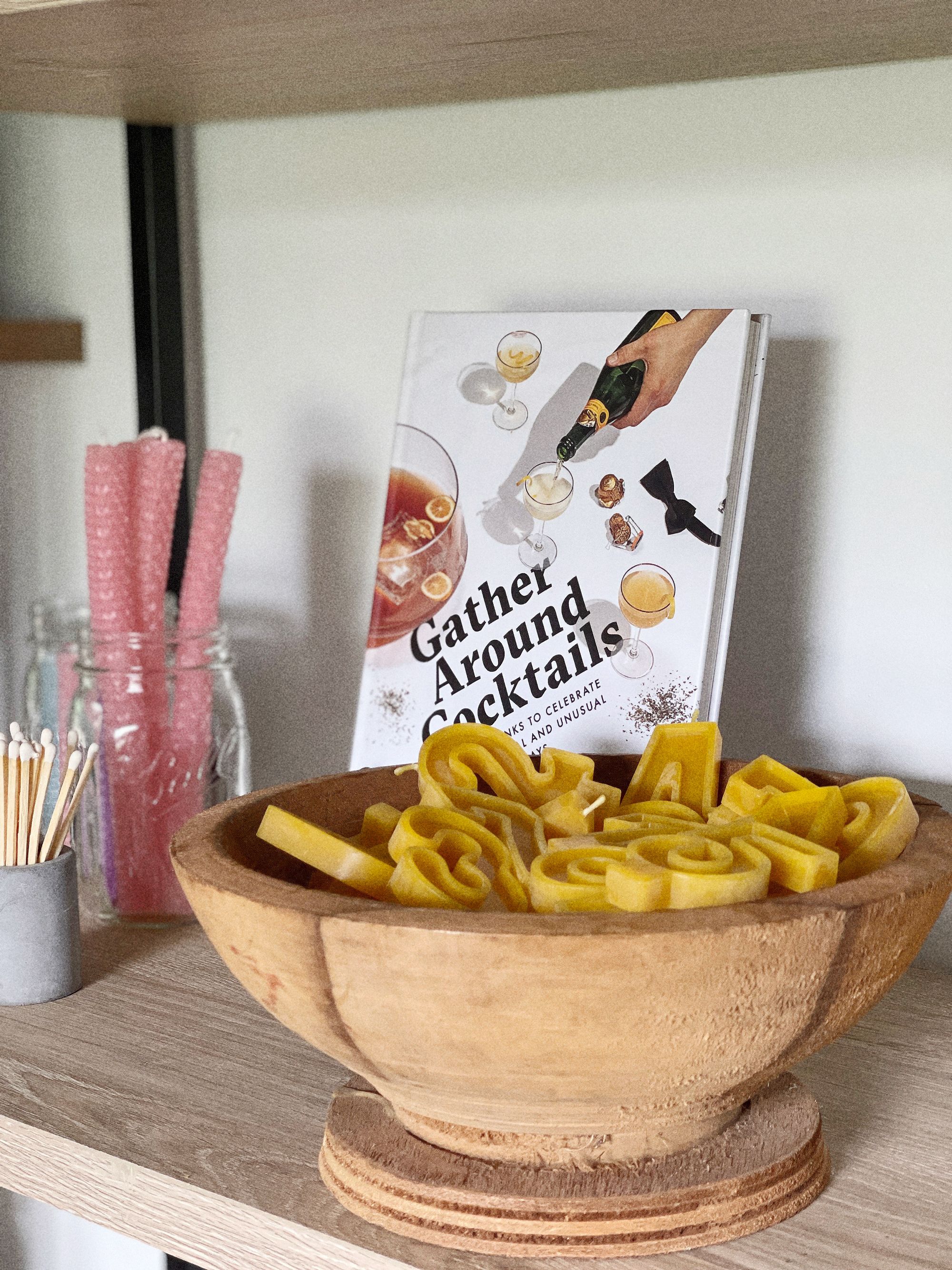 Woman of Color-owned, sustainable online shop for all your everyday necessities, Lafortune General Store will continue to flourish with all the hard work and heart put into everything they do. From running the online shop to educating the masses, we're here for it 100%!
---
Find more of Lafortune General Store here:‌‌‌‌‌
‌‌‌‌‌‌‌‌
Website: lafortune.shop
‌Instagram: @lafortunegeneralstore
Like this story? Tell us yours! Share your brand story and love for your custom packaging and get a chance to be featured on the wrap! If you're a noissue customer and are interested, you can join the Eco-Alliance by clicking here and answering a few questions here.
Questions? Email us at ecoalliance@noissue.co