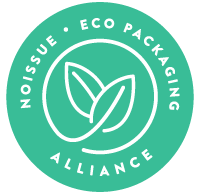 "It's all about finding that little piece of happy, the silliness hiding in all of us, and even acknowledging the darkness too." - Laura Coppolaro
When it comes to making people smile, Laura Coppolaro takes first place on our list! She's an illustrator based in London that loves creating cute, goofy characters and aims to make everyone smile with her every piece of artwork. She's also a nature lover and makes it a point to wrap her art only in circular materials that would benefit the environment!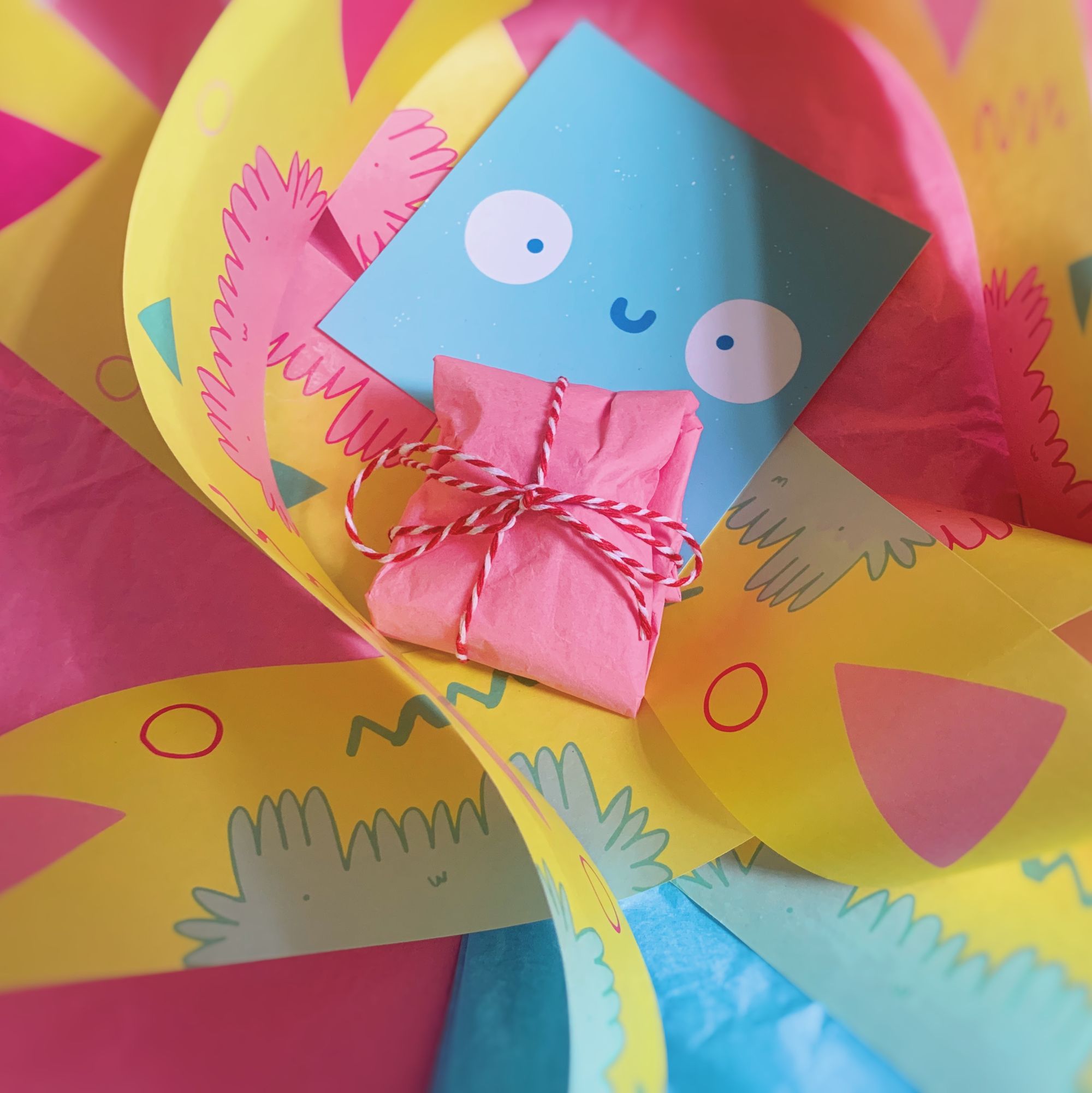 Laura thinks of herself as a silly illustrator that's at her happiest when drawing, making comics, or writing stories. Her art mixes cute and goofy with nonsensical, dark, and downright absurd—and usually, everything is drowned in a pretty rainbow palette. The artist freelances on illustration and graphic design projects. Now she's also an artpreneur that sells high-quality prints of her work, stickers, and even clay pieces—think tiny pots thrown on a tiny pottery wheel!
You can say that Laura is an artist that loves what she does and can't get enough of it! Her shop pushes her to try new things too. But what she enjoys most is creating compelling characters that she might needed to unintentionally pull faces for as she draws their expressions. And by the end of it all, she would be attached to them.
"One of my biggest ambitions has always been to create something that people could get to know in a similar way. A character they could relate to, and refer to almost as if they exist in our reality. That, to me, would be everything."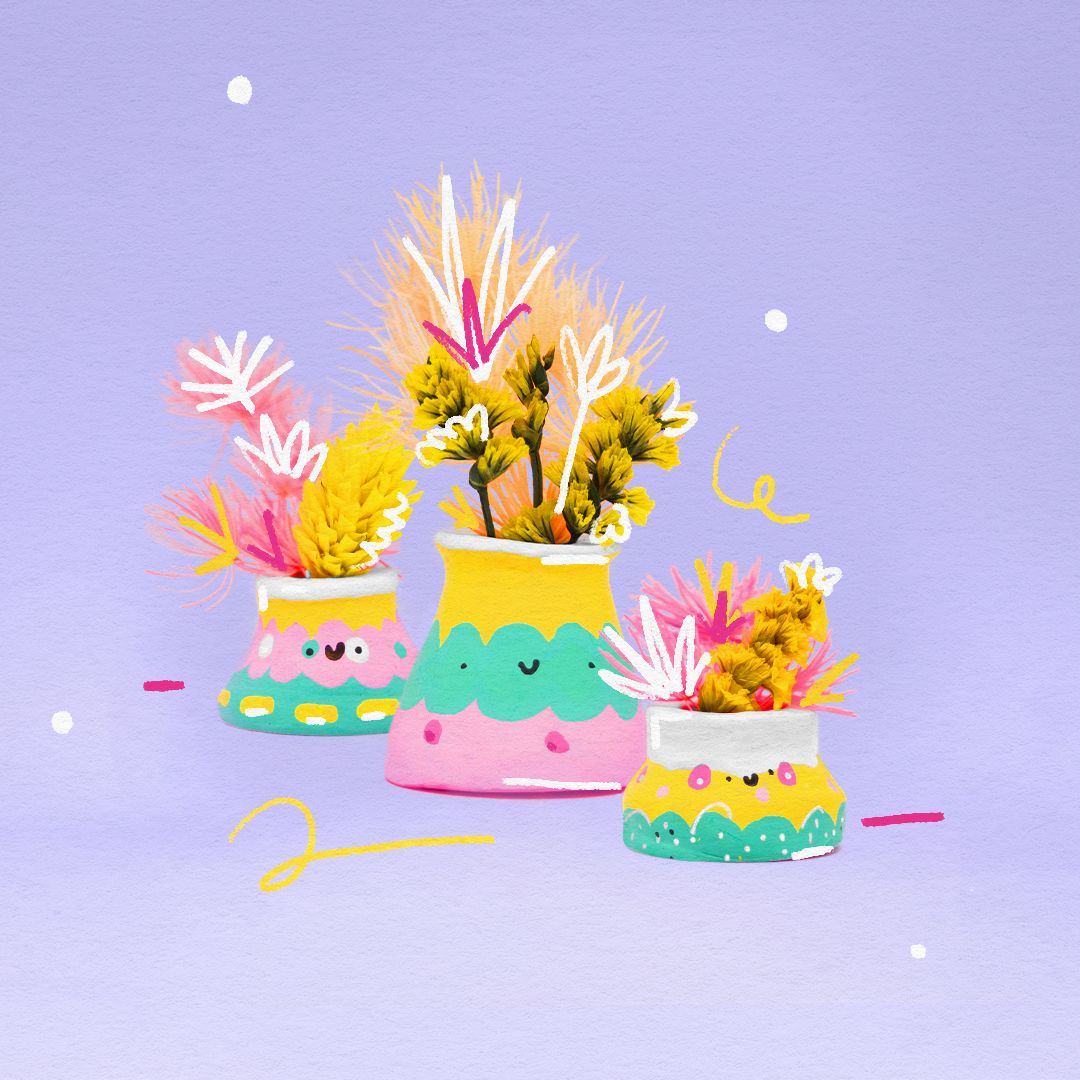 Laura's cute little characters are made to help people get through even the toughest days! But that's not the only help you'll get from Laura's small business. The artpreneur is also a lover of the earth, or in her own words, "this watery rock that we live on", and she believes that sustainability is key to keeping it in tip-top shape. Having that said, the artist follows a few steps of her own to maintain sustainability in her business.
When it comes to packaging, Laura uses circular materials to wrap orders; recyclable tissue paper, compostable cello sleeves, cardboard, and string over sticky tape. She's also always eager to learn more about how she can help make the world a better place. So aside from using circular materials from noissue, like their Water-Activated Tape, she also joined their Eco-Alliance! It's noissue's community of like-minded businesses making a difference by contributing to global initiatives like tree planting in areas in need.
"The planet needs help, and a little goes a long way. I love that for every order made, noissue will plant a tree in areas in need of reforestation. This gesture makes packaging stand for more than just a cardboard box, and that's rather special."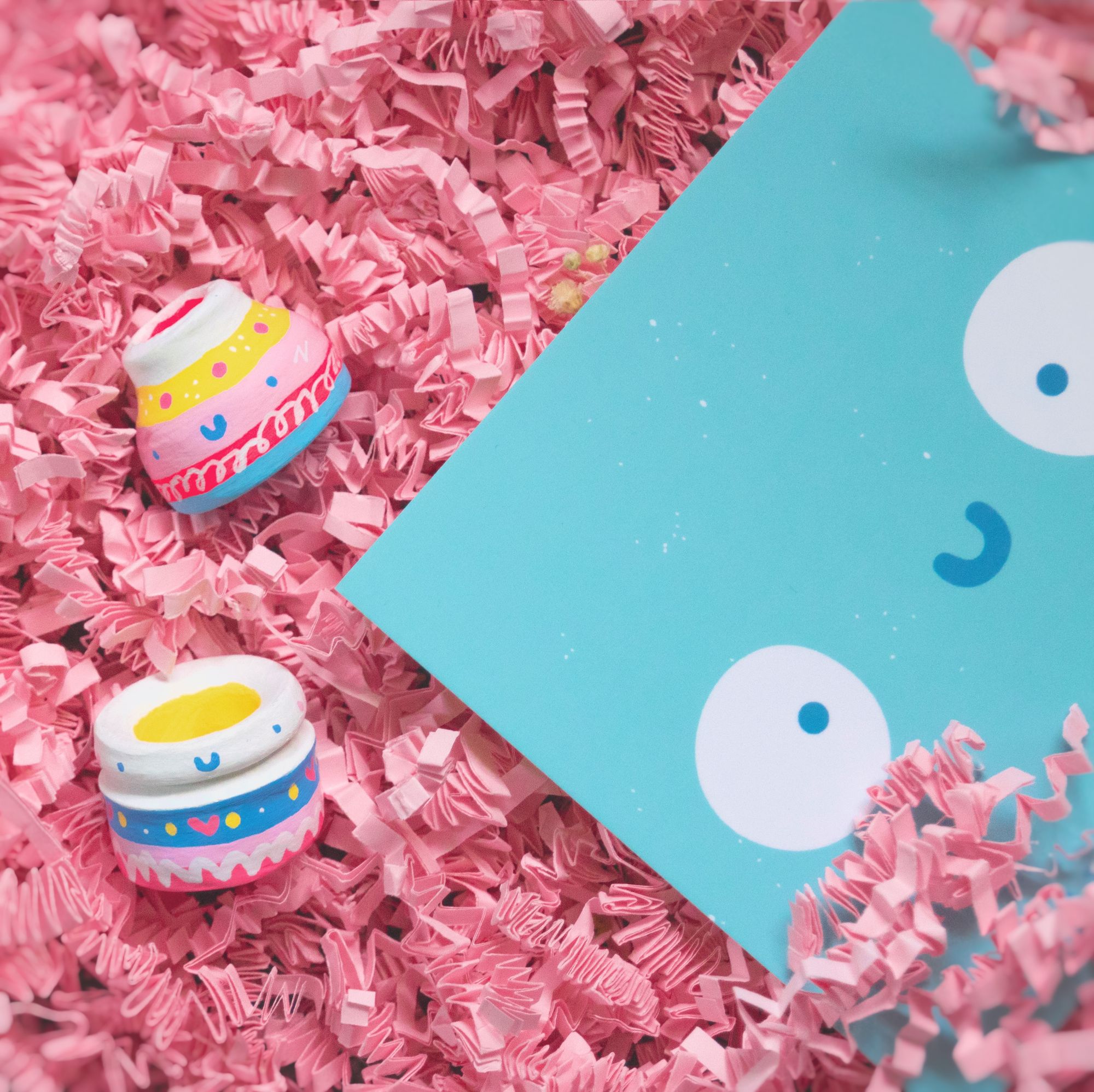 And to make things more personal, Laura makes it a point to add in a little handwritten thank-you note that she signs. She's an artist that cares about the work itself and how it gets to her customers.
Her initiatives don't stop there though, as she seeks new ways to help make her business more eco-friendly. That looks like working with local businesses, reducing single-use plastic, and using more recyclable materials. Currently she's also working on an infographic to go with each order that explains how each element of the parcel can be recycled or composted.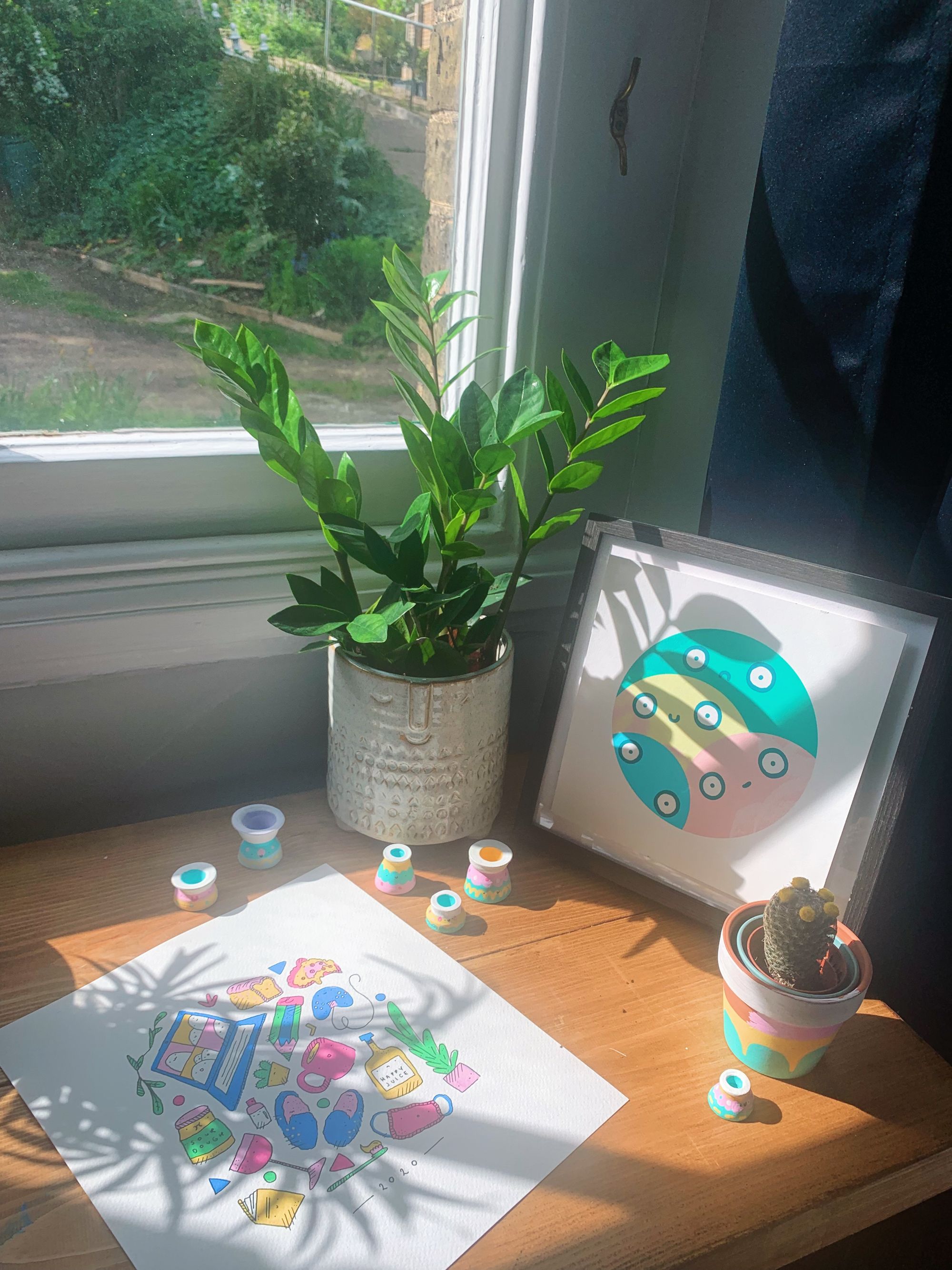 Time is Laura's biggest challenge as she is a freelance artist too. She often has a few projects to go and sometimes it's hard to schedule time to stop and just take a breather, especially when a lot of orders come in.
"I think it's so easy to get lost in the chaos, especially when you love it so much, but it's really important to have that break when we need it too."
But she always lets her clients know her capacity and same goes with her shop customers. Everyone is always so supportive of her and she deeply appreciates that. The artist believes it's great to take space when she needs to and come back swinging with even more exciting new pieces.
Her advice to other artists like herself? GO FOR IT! Laura says that if you want to start selling prints, you should save up and invest in a high-quality printer, and great paper stock. They make all the difference to work itself, and will also save you time and stress in the long run! "And otherwise, just have a whole bunch of fun, don't be too scared of Tik-Tok (I was at first, but there are a lot of cool dogs on there), and don't forget to take a break when you need."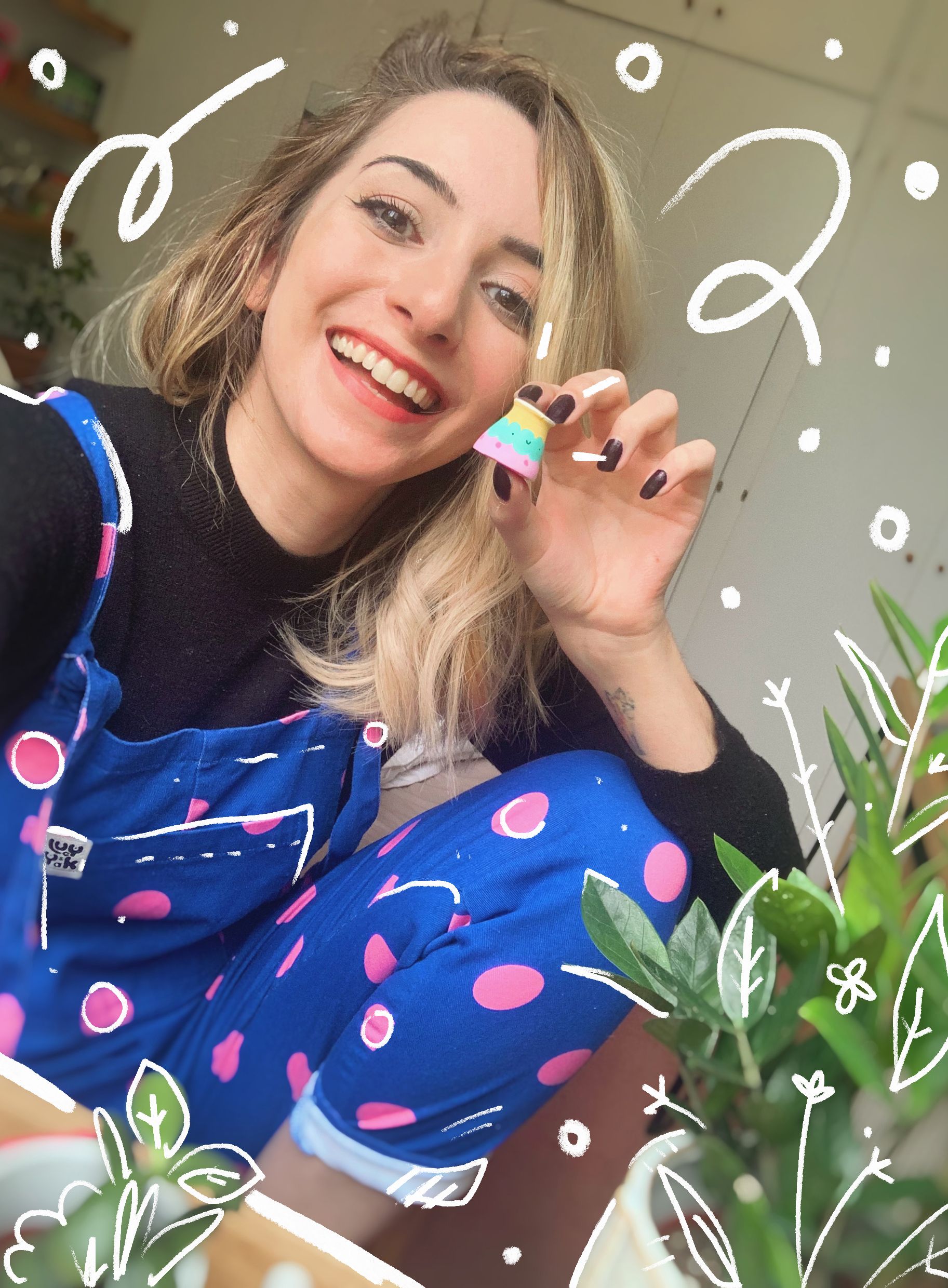 Laura who loves illustration work, but has found new joy in making tiny pots, have been taking a step back from the screen to get messy with her hands. Her passion for art is amazing and it's obviously appreciated by so many! She even recalls getting a big order of small pots from an artist called ItsNotFinishedYet, and getting a surprise parcel in return of an amazing flower they've made from clay with the little happy blob face of one of her illustrations in the center. Artists supporting artists? Sounds like a win-win situation!
Goofy art with a heart is definitely right up our alley! Laura Coppolaro is an artist definitely worth checking out.
---
Find more of Laura Coppolaro here:‌‌‌‌‌‌
‌‌‌‌‌‌‌‌‌‌‌
‌Instagram: @lauracoppolaro
If you enjoyed this read, we bet you'll like this feature too: ‌
[IM]perfectionists: Gender Neutral Athleisure Wear for Every Body
‌‌
‌Want to share your story? We'd love to hear it! Join the Eco-Alliance here and share your deets with us here to get a chance to be featured on The Wrap!
Questions? Email us at ecoalliance@noissue.co