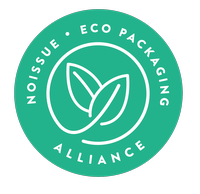 Simple and elegant. Charming and sweet. Leanne Shunney's art is one to turn heads!
Based in Vermont, our featured artist has been fascinated by art even from a young age. Until the fascination later grew into a passion, and now her way of life.
Leanne has found her place behind her brand, continuously inspired by her beautiful surroundings, and creating functional and tangible art pieces you can actually take home and appreciate.
Here's Leanne Shunney to chat more about her delightful, eco-friendly art:
"My name is Leanne and I am an illustrator and surface pattern designer. I am currently based in Burlington, Vermont, a small city nestled in between the Green Mountains and Lake Champlain. My business is a project grown from the love and desire to create. I have been interested in making art from a young age, and as I grew older and that passion evolved, I came to realize it was something that my life would be built around."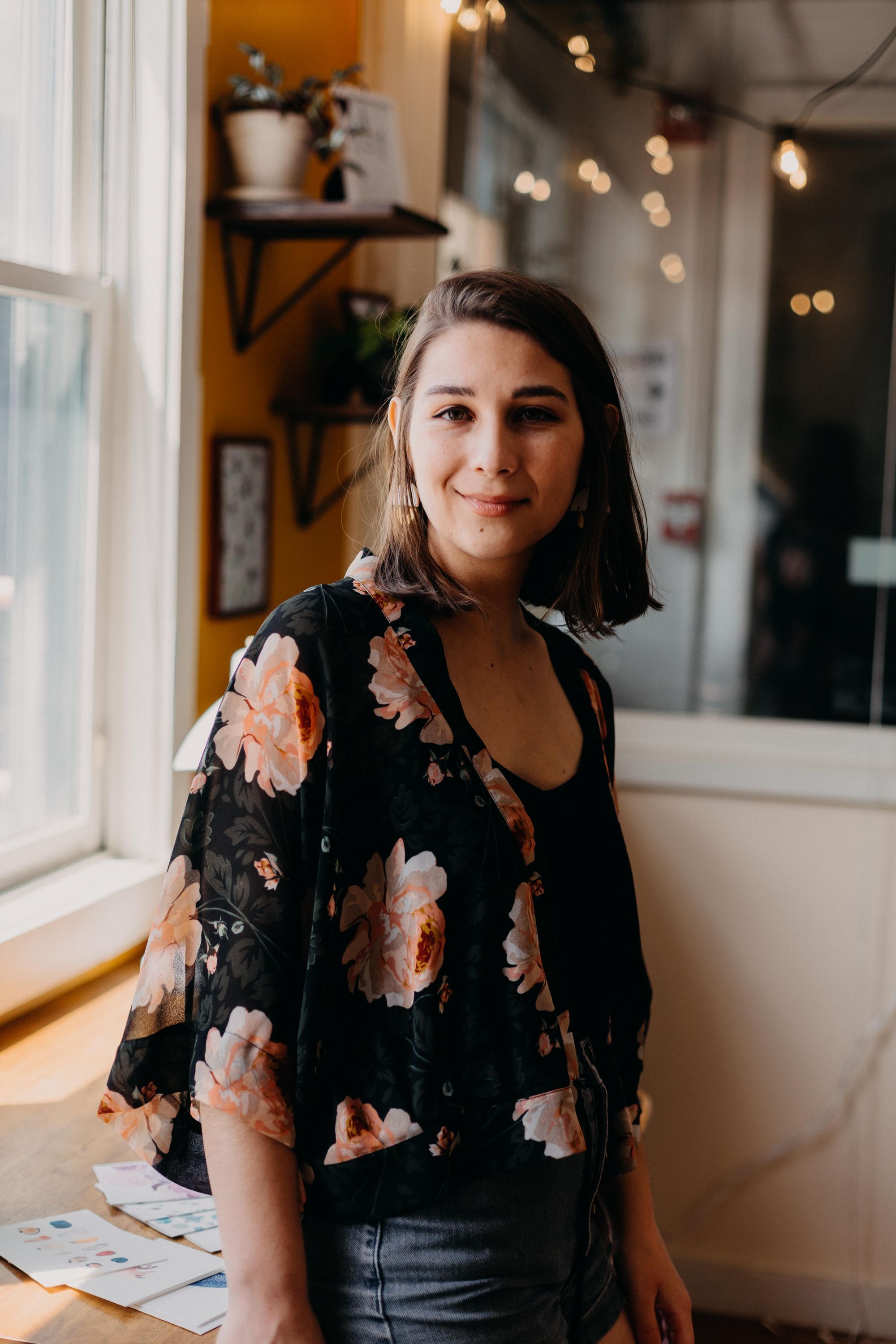 "I decided to pursue illustration and studied at a college in Manhattan, which has ultimately led me to where I am today. Leanne Shunney Illustration is largely product based, and I have a line of art prints, stationery, and screen printed fabric goods. I love tactile things and working with my hands, and so traditional media has always been my preferred method of creating. I specialize in watercolor, colored pencil, graphite, and printmaking. My work is inspired by nature, and I use color and texture to create whimsical illustrations that depict the world around me. I love creating this work that can feel so deeply personal at times, and being able to share it with the world and make connections with others through art."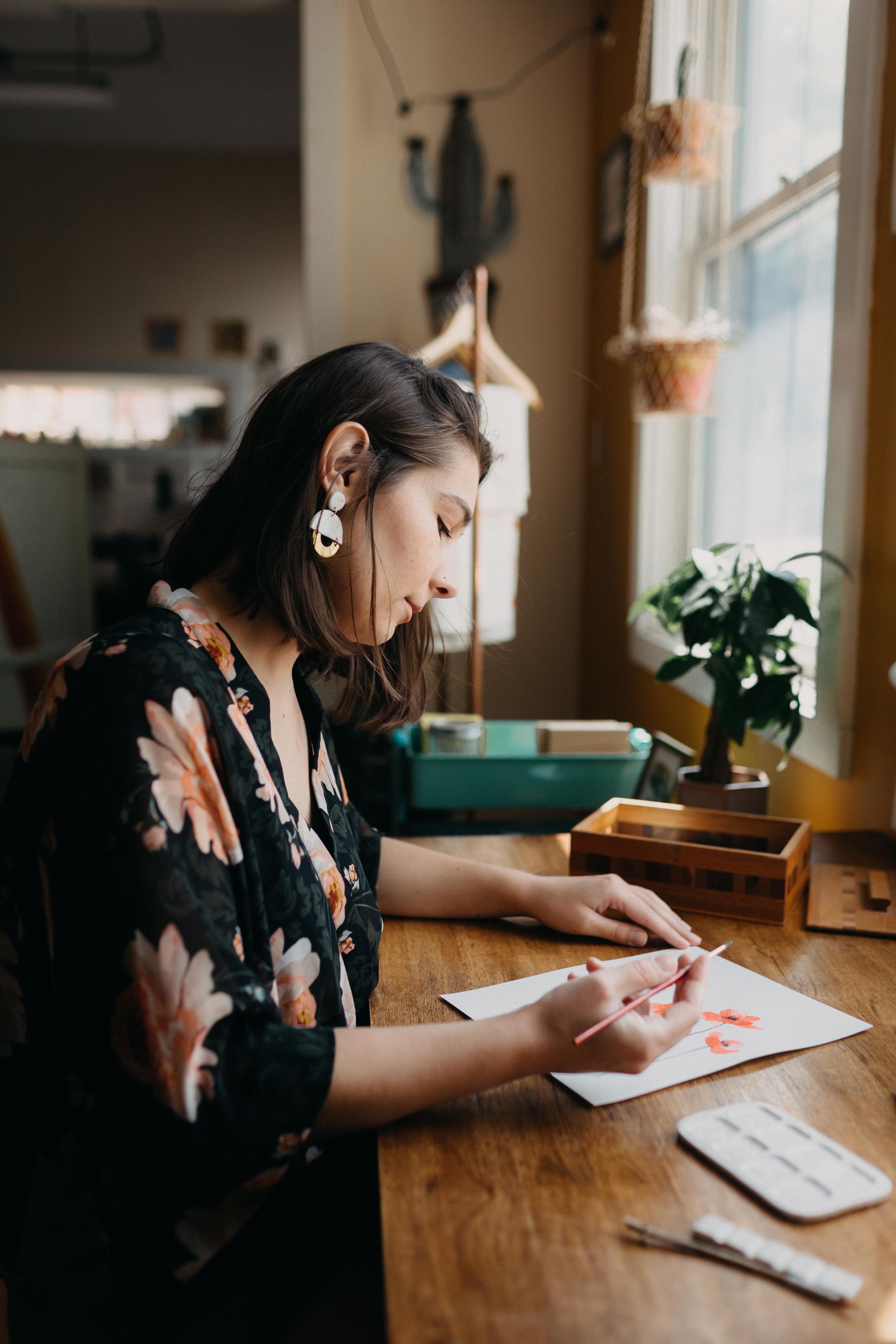 "As the owner of a one-woman business, I have learned how difficult it can be to balance all of the aspects involved in operating a business. In addition to designing and producing all of my products, my day can range from tasks like email and client relations, to marketing, packing online and wholesale orders, and branding, website, and packaging design. One of the most helpful things I have learned is how important it is to set aside creative time for yourself every week, which helps to keep ideas moving and products fresh. Setting goals and deadlines, both large and small, have also been a good tool for managing my time. Amidst the ups and downs, I always try to remember that every experience is a learning opportunity."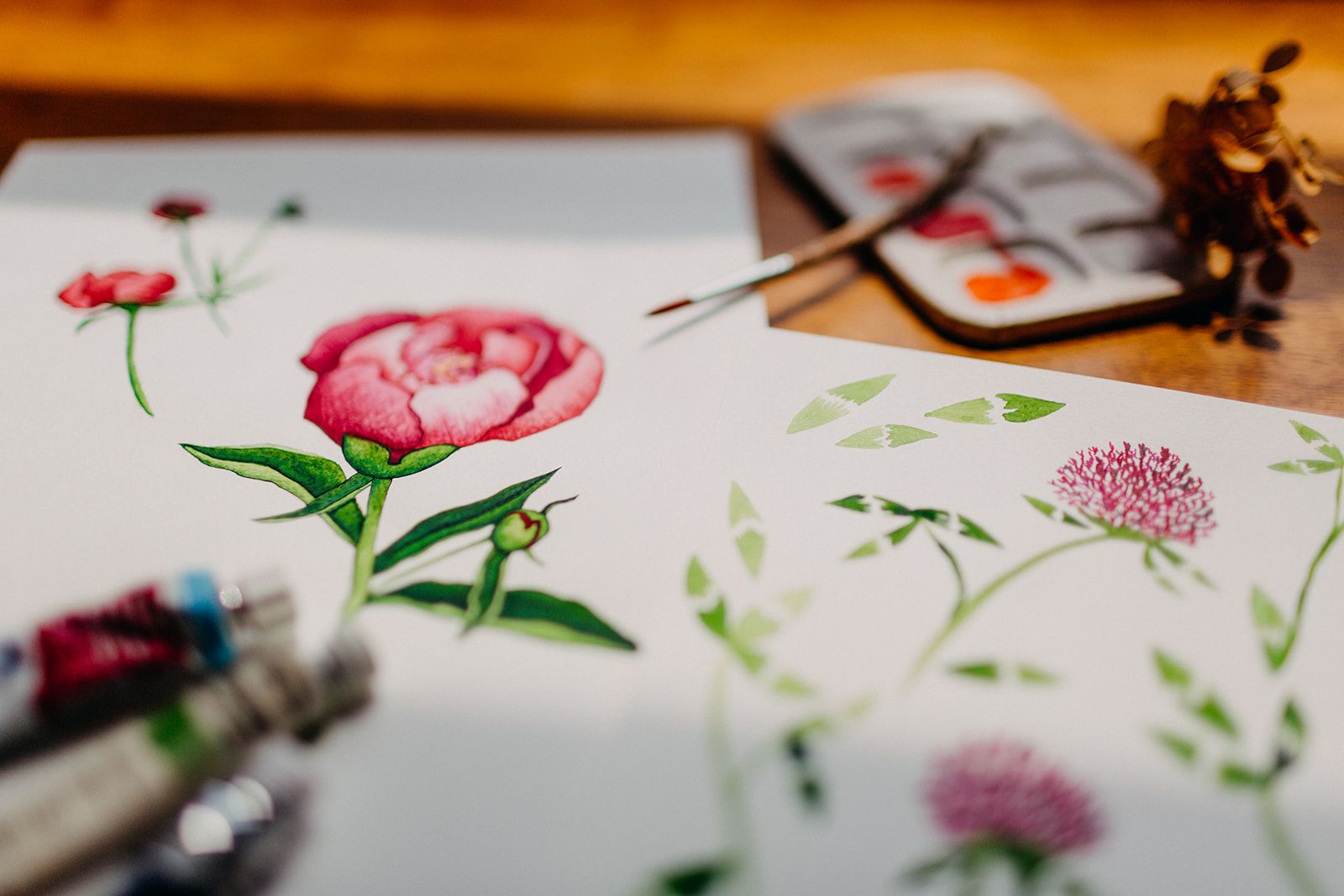 "Sustainability is very important to me, both in my daily life and my business. I live in a community that prides itself on supporting local and being environmentally conscious and it is something that is always present in my mind."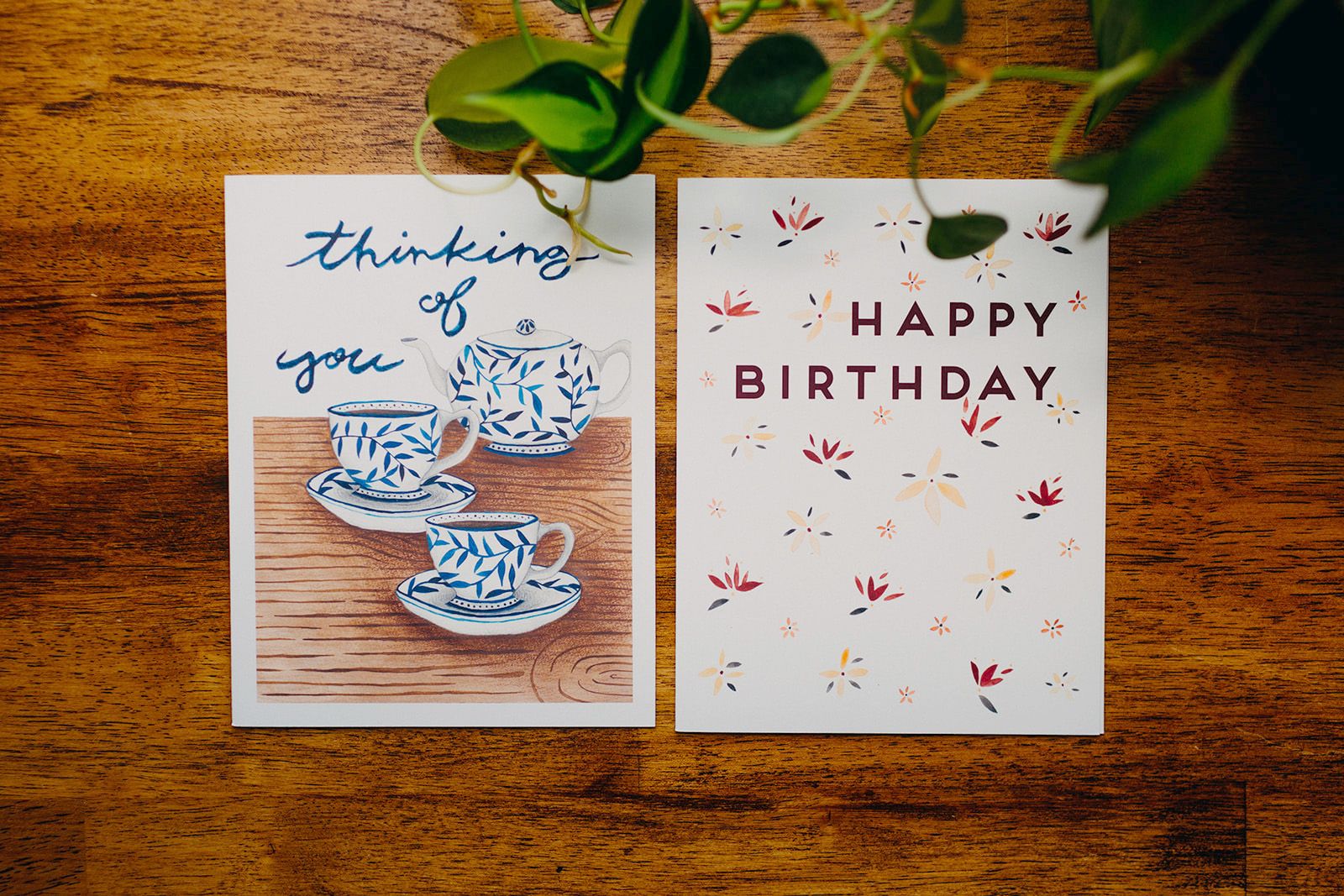 "One of the most important aspects of my business is that I keep my products USA-made, which helps to significantly reduce carbon emissions in addition to keeping things local. I reuse packaging and shipping materials when I can, and aim to reduce plastic use as much as possible. I'm currently in the transition of phasing out cellophane packaging for my prints and replacing it with a plant based, compostable alternative. I use recycled cardboard mailers and backing boards for my prints, and my business cards are now made of cotton from recycled t-shirt offcuts. Being able to work with noissue to have custom, sustainable packaging materials has been a wonderful step for me."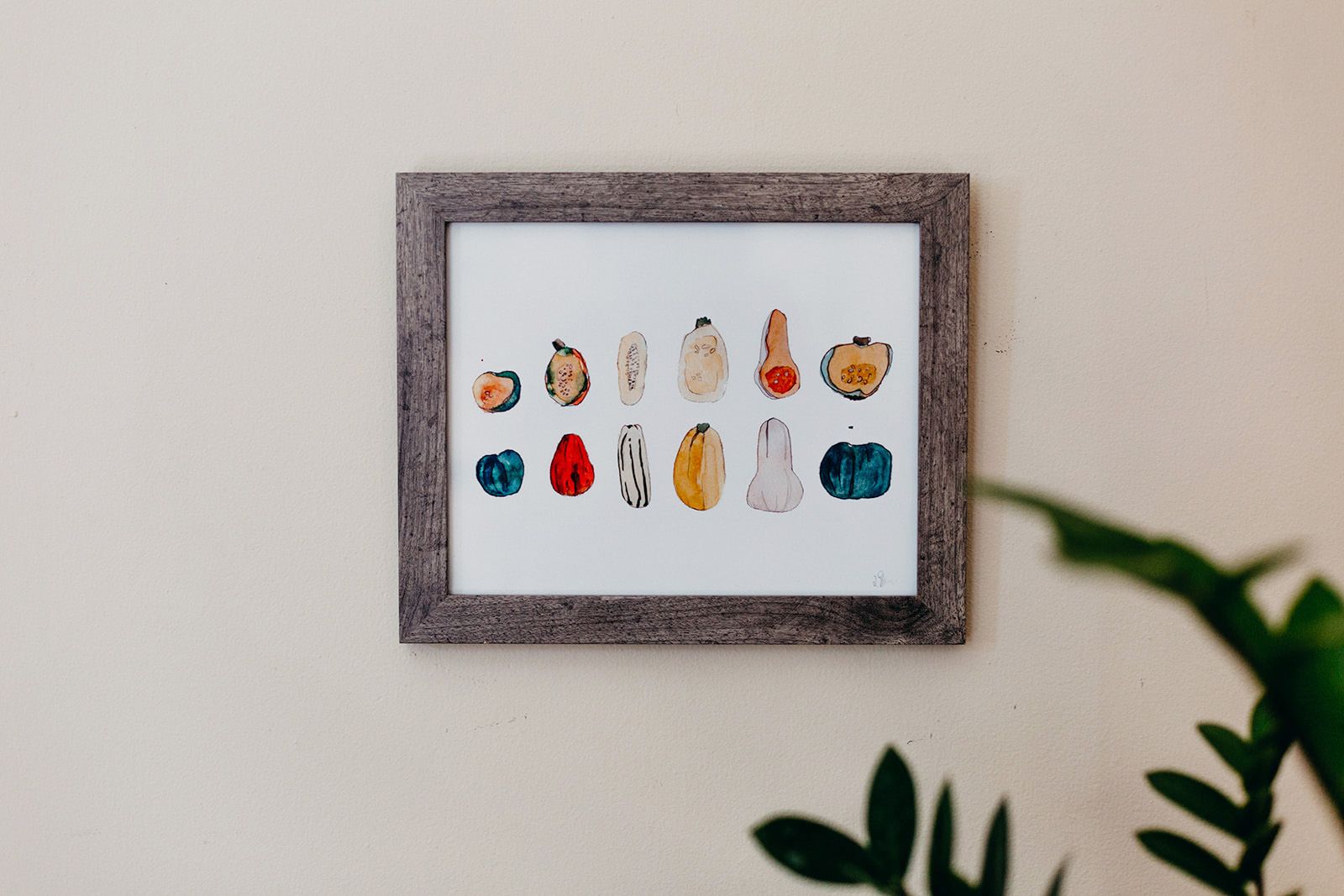 "I started to see noissue's offerings pop up on instagram through other brands I follow and realized right away that this was an investment I wanted to make for my business. A lot of my sales, particularly in my first few years of business, have been through in person events. This allows me to directly connect with my customers and develop a relationship with them. Utilizing custom packaging is something that still allows me to do this but through an online platform. I want my customers to feel special and have a memorable experience when receiving orders. Using custom tissue paper paired with a handwritten note to create a beautifully wrapped package helps to show how much I appreciate them. It also creates a cohesive brand and demonstrates that every detail is thoughtful and intentional."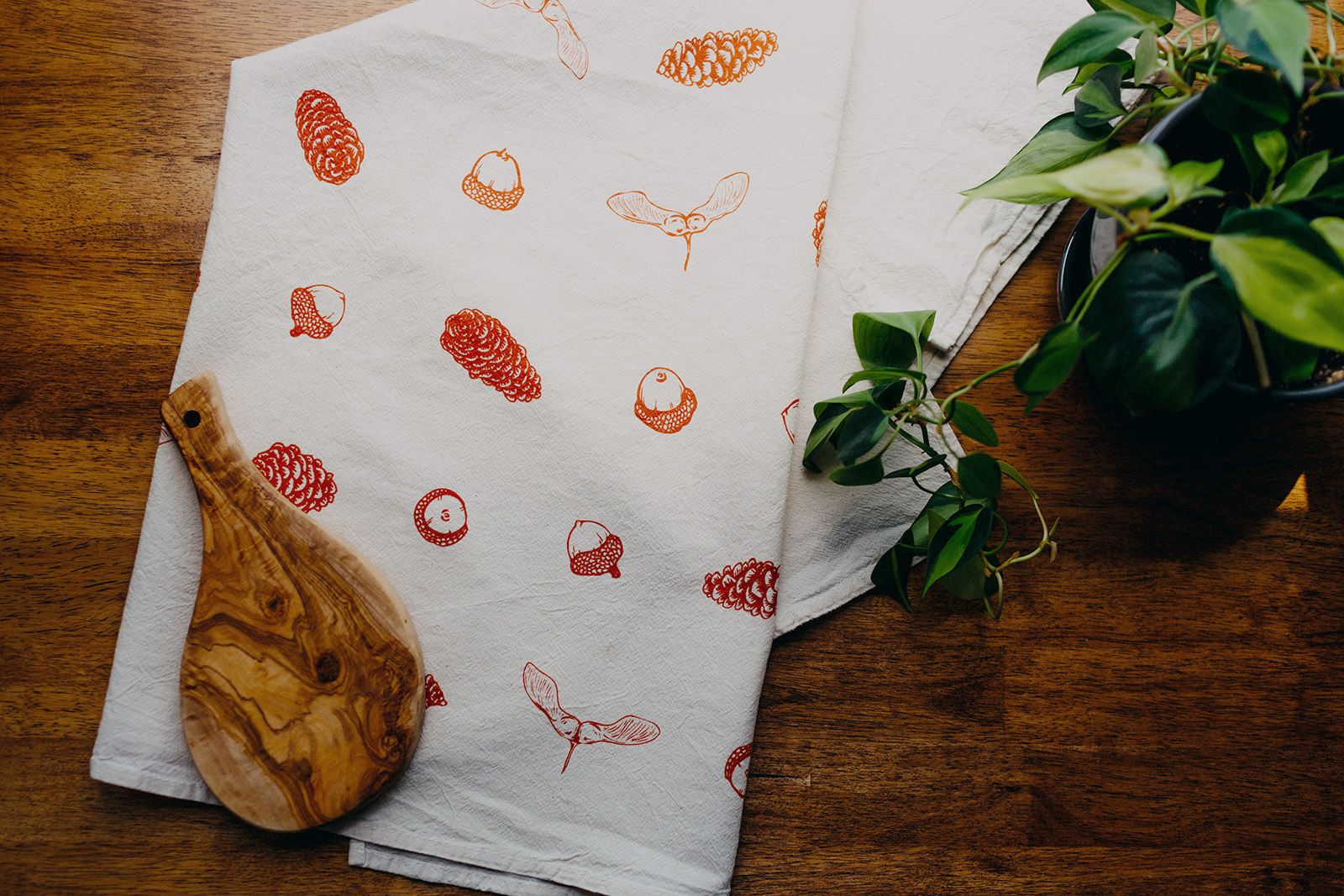 "The first products I ordered from noissue were custom tissue paper and stickers. The tissue appealed to me because it allowed me to incorporate customization into my packaging. It makes such a powerful statement because it is the first thing my customers see once they open the mailer. I love pattern design so this felt like a natural fit for me, and the stickers were a beautiful way to tie in my logo with the packaging and a plastic-free way to hold the tissue together. I recently added the noissue cards into my packaging line as a mini print on one side and a thank you message on the other which I am very excited about. I love that these are all high quality products and made with FSC-certified, acid free paper and printed with soy based inks."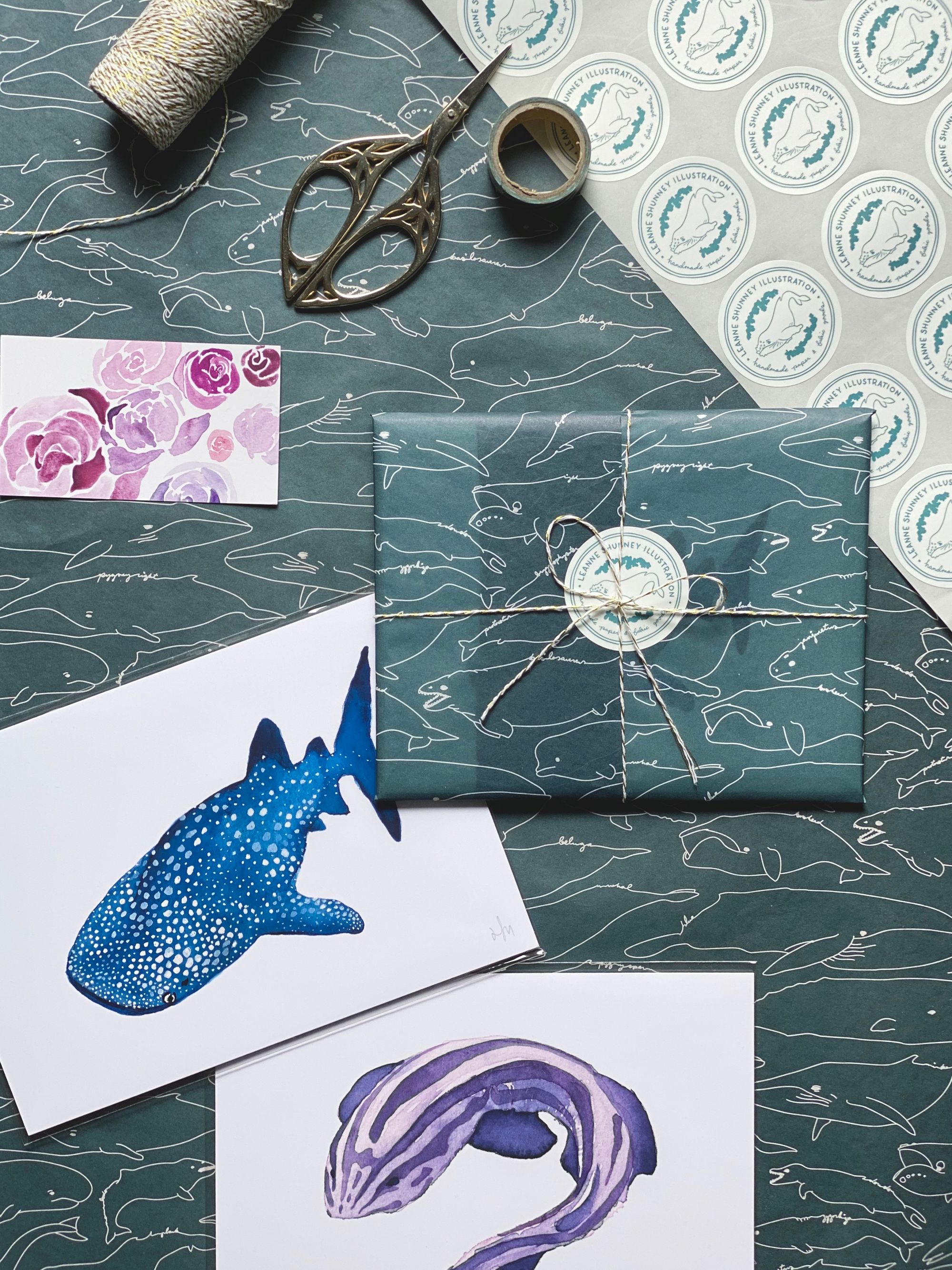 "The design process was very straightforward for me. For my first tissue paper order I chose to use a pre-existing pattern that I had made. My whales pattern is one of the first patterns I created, at a time when my style as an illustrator was becoming solidified. I was illustrating many marine life creatures at this time and my first business logo was created with this in mind. It felt like a building block in the foundation of my business. The marine life theme is still incorporated throughout my product lines, and the custom tissue and logo stickers were a wonderful way to tie everything together into a cohesive brand. The noissue website was also easy to use, and the staff was very friendly and helpful with any questions I had."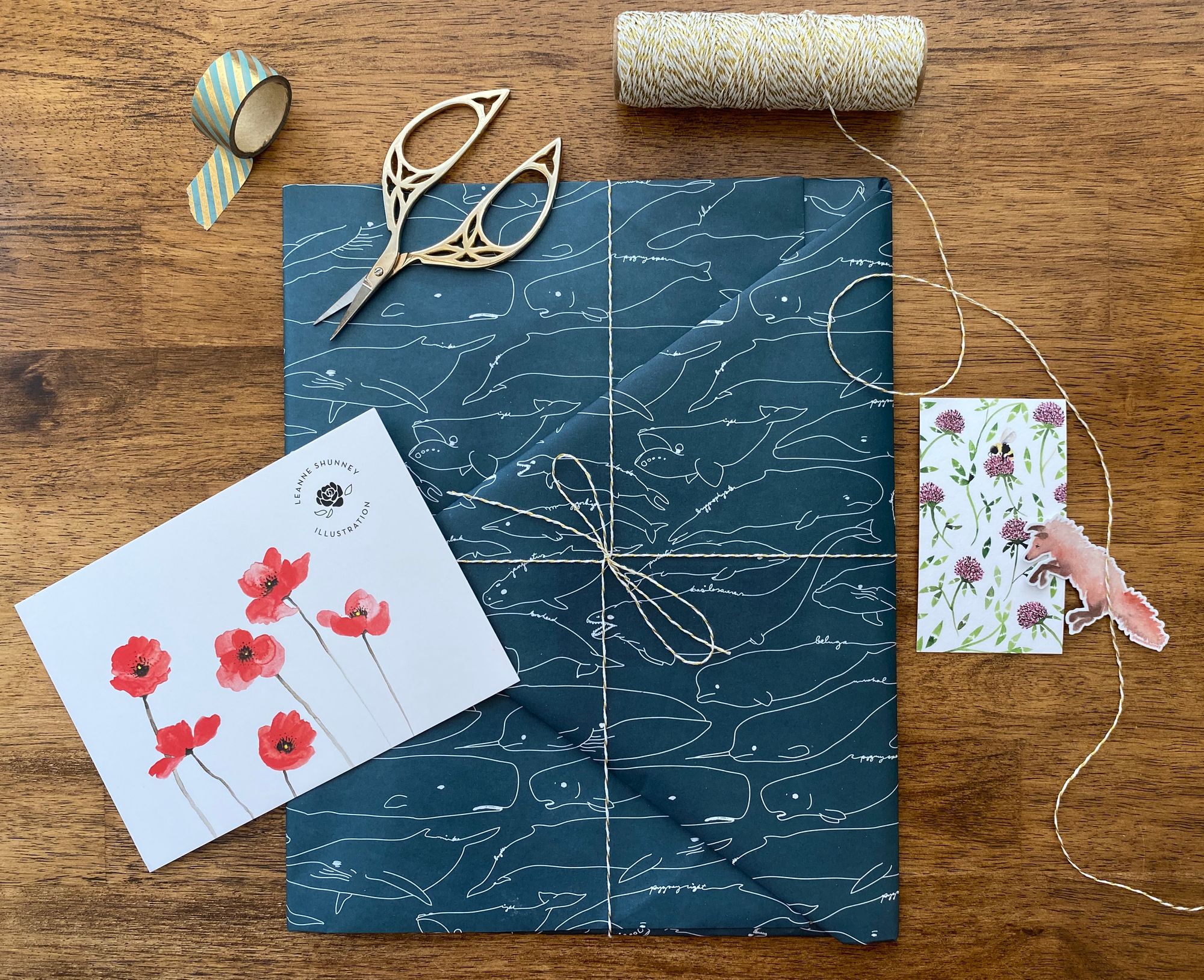 "The most important draw of noissue for me was the eco-friendliness of the products. I was so excited to find a way to create branded packaging while keeping sustainability as a top priority. noissue's brand and website are also beautifully put together, with any information you need readily available. It is very clear what their mission is as a company, and it is well demonstrated how their products can be incorporated into your own brand. I love that the website has a section dedicated to inspiration, where you can take a look at what other great companies are doing and feel like part of a community."
Find more of Leanne Shunney here:
Website: leanneshunney.com
Instagram: @leanneshunney
Etsy: leanneshunney