If you thought there was nothing exciting about packaging tape, we have some great news for you. Not only can packaging tape be more fun, but it can also be better for the environment, security, and your brand, thanks to water-activated tape.
If you're here, you're no doubt already somewhat aware of this alternative to traditional tape. Perhaps you've seen it before or simply heard of it, and now you're considering whether or not it works for your business.
You've come to the right place. What follows is all you need to know about water-activated tape, what it is, how it's used, what benefits it offers, and who's doing what with it.
What is Water-Activated Tape?

Also commonly named gummed tape, water-activated tape (WAT) is a paper-based tape that is stronger than its plastic competitors, thanks to crossed synthetic fibers, which are weaved into the tape to make it extra tough.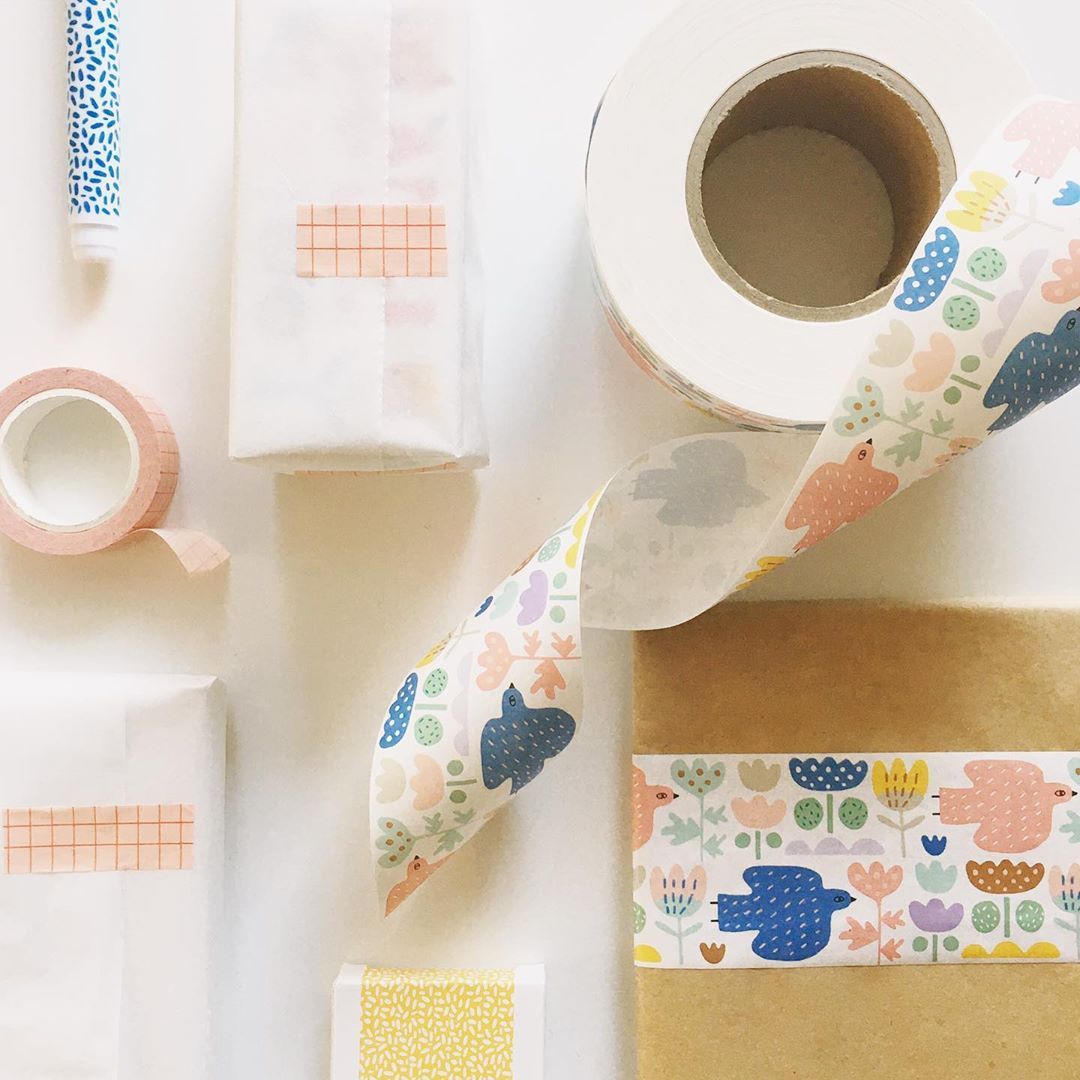 There are a variety of WATs available to meet different packaging needs. For lighter boxes or packages, there is water-based tape made from simple Kraft paper. For heavier parcels, you can find WAT with multiple layers of paper and fiber reinforcement.
How Water-Activated Tape is Activated

As the name implies, water-activated tape (WAT) is activated by applying water to one side, which has a water-based chemical adhesive that bonds securely to the surface of your boxes. This capillary action adheres the tape to the package, creating a permanent, extremely hard to break, bond.
What about a water-activated tape dispenser?

While it's entirely possible to use water-activated tape without a dispenser, you're probably going to find it much easier to have one. A water-activated tape machine wets and cuts the tape so that packers can then simply take the tape and apply it to packages, making the process smooth and quick to execute.
If you're curious how to use water-activated tape without a dispenser, it would be as straight forward as wetting the tape with a sponge and cutting it yourself. It is a simple solution, but likely only suitable for smaller businesses that do not have high volumes to ship out, as the process takes extra time and can be cumbersome.
How to take off water-activated tape

By design, water-activated tape removal will require ripping the tape off from the edge, and you'll notice that there is no sticky surface able to be re-sealed. This is what makes it so safe from tampering. Once it's removed, it cannot be reapplied, so any attempts to do so will be noticed. From a customer perspective, removal is easy. Non-reinforced water-activated tape can be cut with ease, and reinforced tape just needs to be ripped off from the edges.
What Makes WAT Different?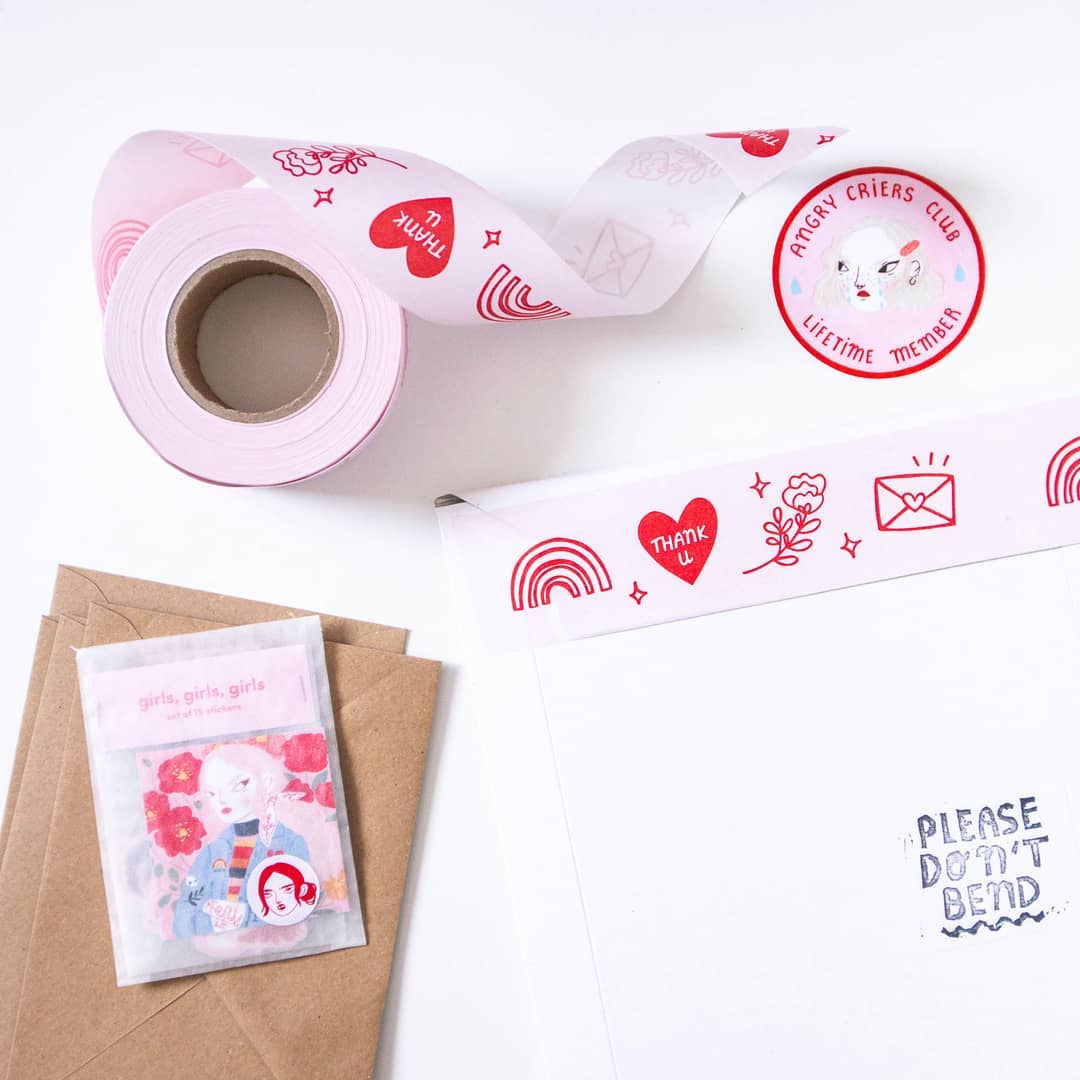 Water-activated tape is stronger and more sustainable

Compared with its plastic competitors, water-activated tape is stronger and better for the environment. Plastic tapes are pressure-sensitive and easy to puncture, exposing risks that tape could damage in transit. Water-activated tape, on the other hand, is reinforced, making it tough to puncture, impossible to rip, and it adheres to surfaces like glue, no matter how much pressure is applied.
Water-activated tape is tamper-evident

As the adhesive bonds deep into cartons, any tampering immediately becomes visible, making it a deterrent for thieves. Traditional plastic tapes, by contrast, only adhere to the surface, making it easy to unstick them, access goods inside, and reapply the tape without evidence of tampering.
Why Should Businesses Consider Water-Activated Tape?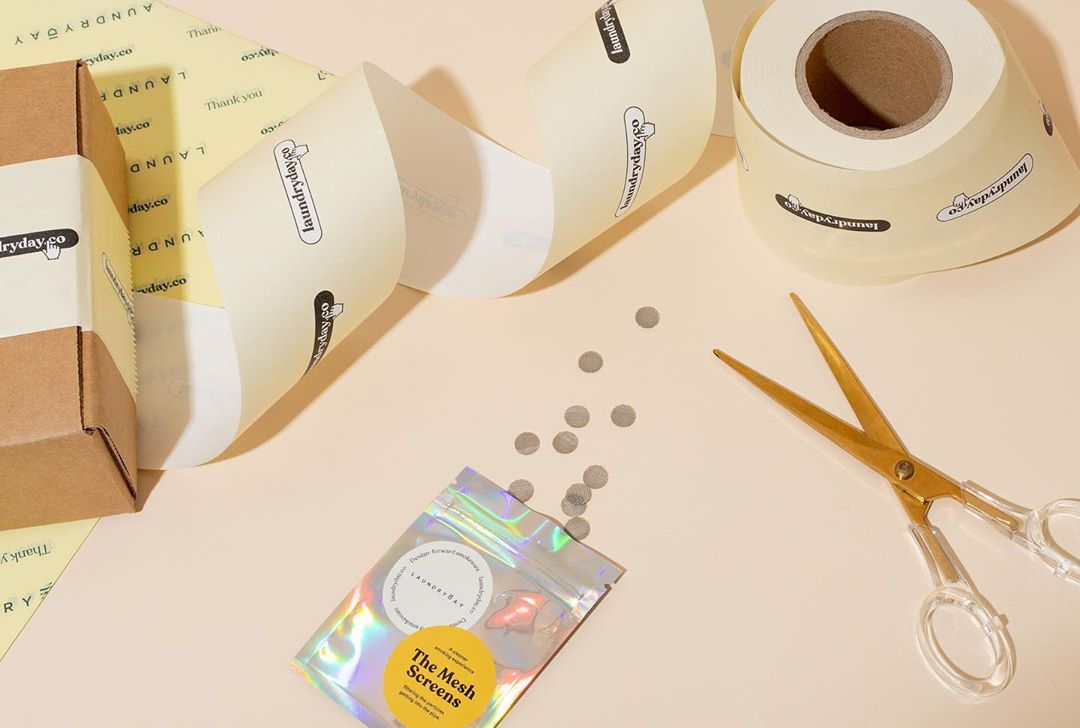 There are numerous benefits to businesses using water-activated tape, and these can differ depending on your organization and what kind of tape you need.
Environmentally friendly, recyclable option

If you're often delivering small packages and you want to do your part for the environment, then non-reinforced water-activated tape is a powerful way to show your clients that you care. Non-reinforced water-activated tape is certified recyclable, meaning no more guilt about plastic pollution.
Environmentally friendly, less is more

Of course, when sending large, heavy parcels, non-reinforced water-activated tape may not be suitable. While the reinforced options of water-activated tape are not recyclable, they do still offer huge environmental benefits. Due to the tapes' strength, you only need to apply a little bit to get the same result as double or triple taping with traditional plastic tape. These savings contribute to reducing waste.
Water activated tape deters tampering

As we've mentioned, both the non-reinforced and the reinforced water-activated tape are tamper-evident, meaning that any tampering attempted on the parcel will be visible to the courier and the customer. Not only does this help with insurance and early reporting of tampering, but it helps to deter thieves in the first place. Knowing there is no easy access to parcels stops opportunistic thievery.
Customization shows off your brand personality

Depending on where you purchase your water-activated tape from (see below for more on how to find the best supplier), you can customize your tape, adding your logo, fun messaging, instructions, illustrations, and whatever else you can think of to bring something unique and memorable to your customers. These simple additions help to make your brand more recognizable and build loyalty with your customer base.
Examples of WAT

Now that you know that basics of water-activated tape, let's look at some brands that are putting WAT to good use.
Good Crowd adds personality to the unboxing experience

The modern gift Good Crowd uses custom water activated tape to add more personality to the unboxing experience. When people receive their packages, they immediately see Good Crowd's prominent logo, which builds excitement and anticipation.
Cissy's Art Cafe seals the deal with customized WAT

Cissy's Art Cafe, which sells cute, handmade prints, uses water-activated tape featuring custom illustrations. This is a great tactic, especially if you're an artist or creator, because it  immerses people into your art.
Irene and Edith secures packages with style

The act of securing and tamper-proofing your packages doesn't have to be boring. In this example, the ceramics store Irene and Edith is using noissue's standard water-activated tape to seal and secure packages.
Where to Buy Water Activated Tape

As the water-activated tape trend increases (for good reason), there are innumerable stockists in the market ready to take your orders. As with all supplier investigation, it's worth spending the time to do your homework and find a supplier that meets your specific needs. With many in business, you can afford to be fussy.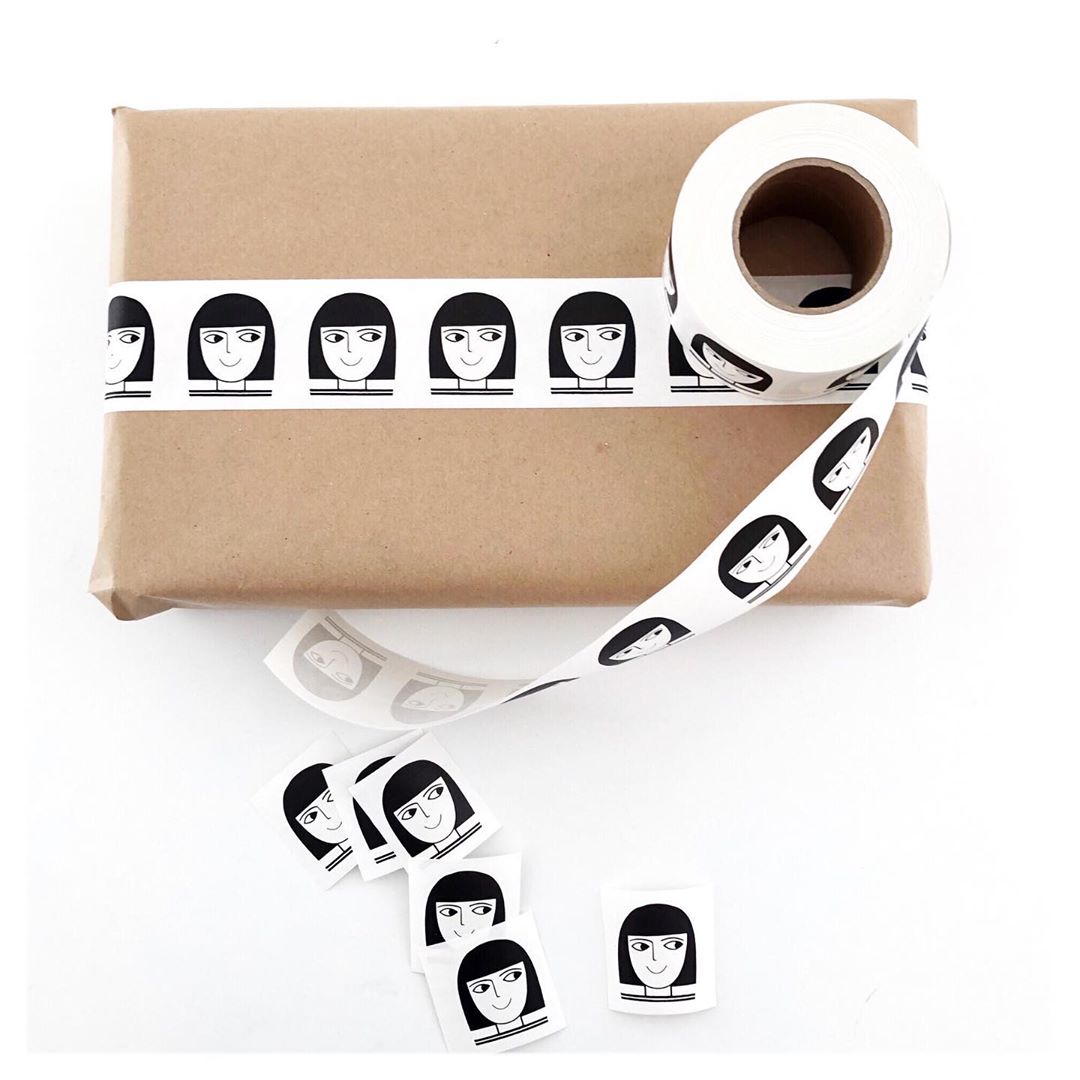 Follow these three steps to discover where is best for your business to buy water-activated tape:
1. Determine your needs

Consider how you currently use packaging tape and what you need from your tape solutions in the future. Do you have small or large, light, or heavy parcels? Do you have a high volume of packages going out for shipping each day? How much tape do you usually go through? How do you want your brand represented on your packaging?
List some of the features specific to your business, such as: if you would need non-reinforced or reinforced water-activated tape, if you need to purchase a water-activated tape dispenser, whether you want your tape to be customized, and to what level – just a logo or do you need a vendor who can provide illustrations and other highly customized graphics, how much do you expect to need, etc.
2. Determine your budget

Water-activated tape, by comparison to traditional plastic tape, will often look to be more expensive. When comparing inch by inch, WAT sits at a higher price point. However, keep in mind that you will need less water-activated tape to secure your parcels, so the costs need to be calculated by total usage in a given month. In this case, WAT is going to be your winner.
It's tough to give specific price ranges, as water-activated tape prices can vary quite a bit, depending on the specifications, but you could find reinforced water-activated tape rolls for as low as $8 for 3mm x 450', or $19 per roll for 72mm x 450'. Non-reinforced will be even cheaper. Customization, of course, is going to cost you more, so factor this into your marketing budget. That being said customized water activated tape (something you can get from noissue) is a powerful branding tool, and may be worth the investment.
3. Do your supplier research

With your specific needs and budget in mind, it's time to do your research. Simply Google your needs and look for suppliers that are able to offer everything you're after. Check their pricing, and if it's not listed, give them a call to determine their costs and enquire about deals for certain order amounts. If you're a business with high order volumes, you can likely make deals to get better prices based on guaranteed high volume orders.
Be sure to compare the suppliers you find and think about the long-term. Perhaps your budget does not currently allow for customization, but maybe it's something you aim to adopt in the future. Look at suppliers that will meet your needs, not just now, but as you grow and as your needs change.
Pro tip: If you're looking for eco-friendly and customizable water-activated tape, noissue has you covered. Our WAT comes in two sizes: small (5cm x 50m) and standard (7.2cm x 50cm). Customization is easy! Just upload your logo, select your base color and size, and receive your printed tape.
Water-Activated Tape is the Future of Packaging

With global brands like Amazon adopting water-activated tape, it's clear to see that it's coming out as the standard for package security, environmental consciousness, and branding.
As consumers grow more used to shopping online, avoiding stores, and trusting delivery services, the expectations of these services are increasing. Businesses growing in this space need to keep abreast of what's going to offer customer confidence, as well as how you can use your deliveries to boost your brand perception.
Water-activated tape is the next step to increase productivity, cut down on waste, improve security, and show off your brand. Learn more about ordering and customizing WAT.