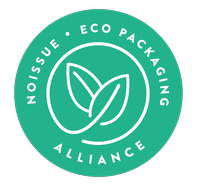 Anyone who has a pet knows our furry friends are massive parts of the family. They deserve to be loved, pampered, and to look drop-dead gorgeous at all times – just like their owners!
Starting LollyPops's Catwalk as a way to spoil her two cats, founder Hannah and her super-cute CEO's are proving that when it comes to sustainable pet fashion, anything is paw-sible.
With a passion for creating unique fabric collections that look oh-so-adorable on all pets, Hannah's products have now expanded to matching masks, scrunchies and bows for their humans too! She says her goal "is to give pets and their humans a fashionable way to stay connected. Matching your pet creates a bond and a physical reminder of each other while you are apart."
A simple Instagram account full of purr-fect pictures of Hannah's kitties, Lolly and Pop, became the catalyst in starting up a small business. The Insa-world opened Hannah's eyes to the pet fashion community where other friendly, like-minded businesses inspired her to open up an online store.
Based in North Carolina, US, LollyPop's Catwalk shares their awesome fashion products with those who believe their four-legged friends deserve to look as stylish as their humans do!
But it isn't just private household animals that LollyPop's Catwalk encourages customers to take special care of. Hannah champions sustainable packaging, working with independent creatives, and also donates 10% of her profits to different animal rescues across the US.
Wanting to be as involved with environmental issues as possible, Hannah is a member of the noissue Eco Alliance, which plants a tree for every order made with noissue.
A global community of businesses that aim to minimize their impact on the environment, joining the alliance gives members the chance to promote their eco-goodness to customers by showing off an exclusive eco-alliance badge on products, websites or storefronts.
"I use [noissue] recycled material mailers and thank you cards, each of which proudly displays the eco-alliance badge," notes Hannah, who says her badge provides a non-verbal way to communicate to customers that she cares about giving back to the environment.
When it comes to promoting eco-friendly practices and sustainability, LollyPop's Catwalk are not kitten around.
Hannah believes that all businesses, regardless of size, have a responsibility to reduce waste in their products and packaging right meow! Because of this, she purposely choses non-plastic and recyclable materials in her packaging and utilizes reusable bags and mailers in an effort to encourage customers to think outside the box.
After researching different packaging providers and options, Hannah made the easy choice of noissue as her fur-ever match. With a wide range of sustainable products on offer, from custom tissue, stickers and stamps, Hannah says noissue products leave everyone feline good.
And it's not only these super-sustainable packaging options that first attracted Hannah to noissue.
As a new kid on the block (LollyPop's Catwalk only started out in February 2021) Hannah is still facing start-up challenges. With her main focus on marketing her brand, she is working hard to create a consistent style for the Catwalk business.
It is no secret to Hannah that packaging makes a huge impact on a customer. So by utilizing the custom products offered by noissue, she was able to create packaging that shows a consistent brand across social media and her physical products. "I am an independent small business owner so the tools that noissue provided were incredibly helpful in getting my brand started." Hannah really wants customers to be impressed by the love and care put into each package and feels that the range of customizable options from noissue lets her hit the ground running.
LollyPop's Catwalk's products feature fabrics with fun, colorful animals in geometric designs and collections that hold a special place in Hannah's heart. But what lies ahead for Hannah, Lolly and Pop? "I am very excited about an endangered species collection that I have planned. I was able to learn about more animals that are in need of help and I plan to donate profits from that collection to conservation efforts."
We love seeing brands who are so committed to giving back to others. These guys really are the cat's pyjamas.
LollyPop's Catwalk fun fact:
LollyPop's Catwalk's CEOs, Lolly and Pop, are Hannah's adopted 10 month old domestic long-hair tabby cats. "Lolly is spunky, playful, and super sweet. Pop is super cuddly, lazy, and will rock a bow tie at any occasion."
---
Find more of LollyPop's Catwalk here:
Etsy: www.lollypopscatwalk.etsy.com
Instagram: @lollypopscatwalk
Like this story? Tell us yours! Share your brand story and love for your custom packaging and get a chance to be featured on the wrap! If you're a noissue customer and are interested, you can join the Eco-Packaging Alliance by clicking here and answering a few questions here.
Questions? Email us at ecoalliance@noissue.co.