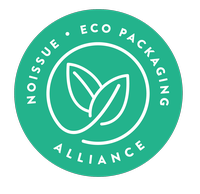 No matter how tempting it is to follow the masses in life, there is a real beauty in standing out from the crowd.
Jade Groves is someone who dares to be different. With a passion for creating funky clay model characters, she started her independent store, PonkyWots, in 2020. Jade creates all things bright, colorful and full of fun, mixing an ethos of solid sustainable practices with pride in producing one-of-a-kind hand-made products.
With her collection of 'weird and wonderful' plant pots, dishes, egg-cups, jewellery and illustrations, Jade's distinctive style was developed during her time studying illustration and animation at the Cambridge School of Art where she graduated with first-class honours! To fill time between shifts at a summer camp job, Jade got her hands on some clay and ended up moulding her very first PonkyWot – the rest is history.
PonkyWots is a celebration of unique quirkiness. Jade's work reflects her passion for stop-motion animation and she says she wasn't afraid to make art that was a little strange. "My main goal is to spread a little piece of happiness through my art," she says. That's what we call seizing the clay!
Alongside her passion for her art, a focus on reducing waste and promoting sustainability sits at the forefront of the PonkyWots brand.
Jade feels strongly that all aspects of her brand should positively impact the environment. She values sustainable practices wherever possible such as repurposing, recycling, and reusing – including in her packaging materials.
Jade believes that businesses must pave the way for other brands and customers to follow in their footsteps in terms of sustainable practices. "I have always made sure that the materials I use within the products come from ethical sources and are non-toxic. I've also always used recyclable packaging as I definitely do not want to add any pollution into the world!"
Connecting and engaging with customers doesn't lie solely on PonkyWots' products alone. Jade knows the importance of creating instant relationships between brand and customer as soon as they receive their product in the post.
Branded packaging has a huge impact on customer experience, and can be a perfect branding tool for your business by connecting with customers to show them you care about them and about the planet you share. Move over boring brown paper packaging, we have a story to tell!
Jade says a focus on what makes PonkyWots truly individual is reflected in her packaging and branding. "I think how you package a product is all part of the experience of receiving a PonkyWot, it's got to be fun and full of 'Ponkyness!'"
That's where partnering up with noissue for customized, unique branded packaging, was an obvious choice. All noissue products are made from quality materials and use soy-based inks to ensure a win-win for both your brand and for the environment.
A cost-effective and sustainable item such as PonkyWots' noissue custom stamp adds instant charm to any package. Jade's design is her 'logo with a twist' and can be stamped everywhere (even on the bottom of her actual clay products!) for an instant branding opportunity that doesn't break the bank or the environment.
Alongside partnering up with noissue for all her sustainable packaging needs, Jade is also a member of the Eco Alliance! This dynamic community means small-business owners like Jade can give back more even more to the world we all call home.
With each order made, one tree is planted in an area of deforestation across the globe. And with over 29,000 trees being planted so far, Jade just loves being part of a community that is actively joining the fight against climate change. More trees, please!
Mixing distinctive art with world-worshipping materials is a recipe for a true business boom. And it's no secret that people who have had wild success in business have created something brand new. So, when it comes to advice for other creative souls looking to kick-start their brand, Jade encourages others to "create something that you enjoy making and don't worry about what others may think."
When it comes to paving the way in terms of unique products, branding and sustainable values – be a voice, not an echo.
PonkyWots fun fact:
What PonyWots product do you feel is most unique to your brand?
"My favourite product has got to be the devils. I made one as a Halloween special when I first started, they were super popular and I thought 'hey, devils don't just need to be for Halloween!' They are so unique to my store and I feel like they triggered a devil 'trend'!"
---

Find more of PonkyWots here:
Website: www.ponkywots.com
Instagram: @ponkywots
Like this story? Tell us yours! Share your brand story and love for your custom packaging and get a chance to be featured on the wrap! If you're a noissue customer and are interested, you can join the Eco-Packaging Alliance by clicking here and answering a few questions here.
Questions? Email us at ecoalliance@noissue.co.