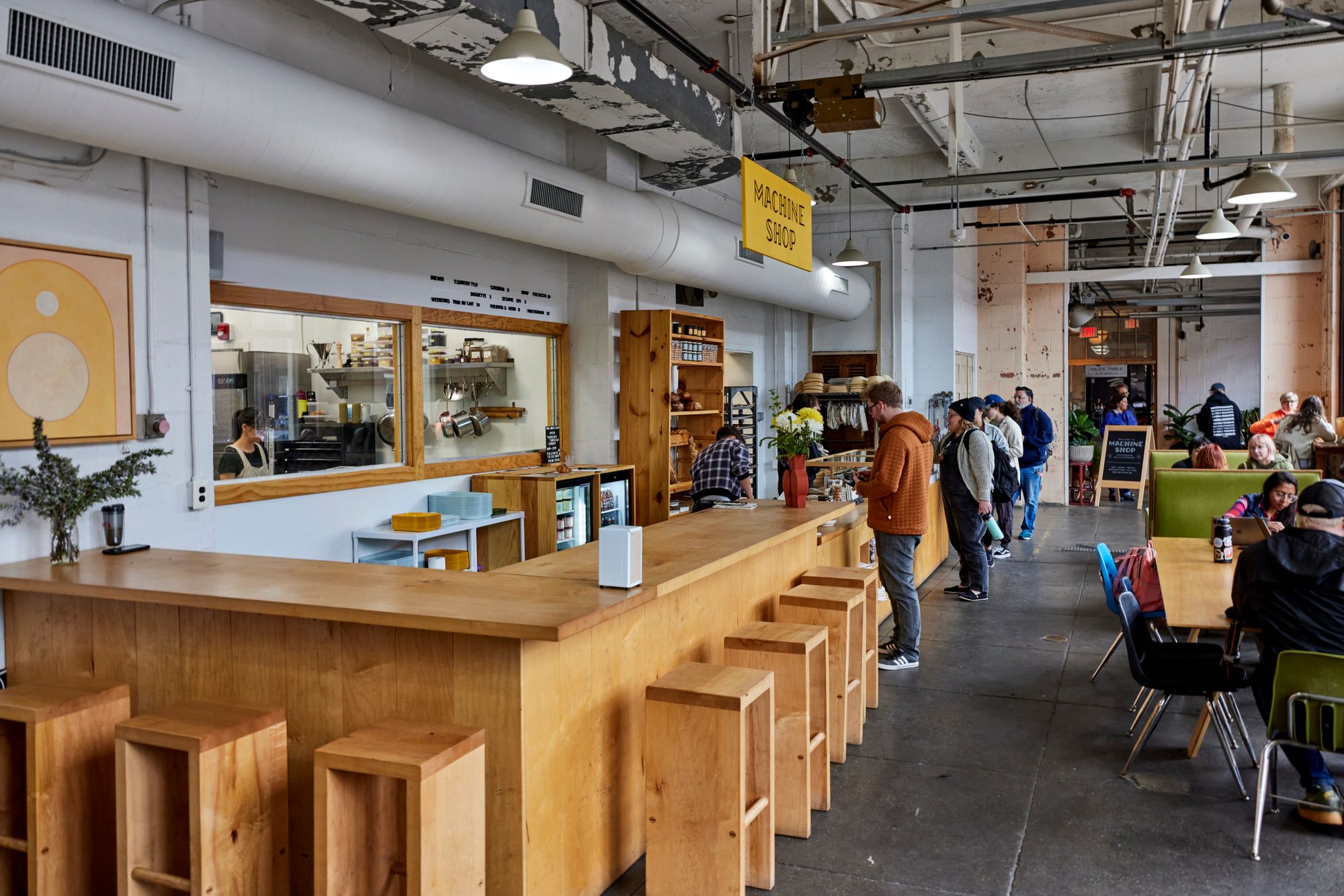 In just the year and a half since it opened, Machine Shop has already become a staple for baked goods in Philadelphia. Started by Emily Riddell, Machine Shop features French pastries that are made with locally-sourced ingredients. The bakery is housed in a historic building that used to be home to an auto body workshop for a vocational school.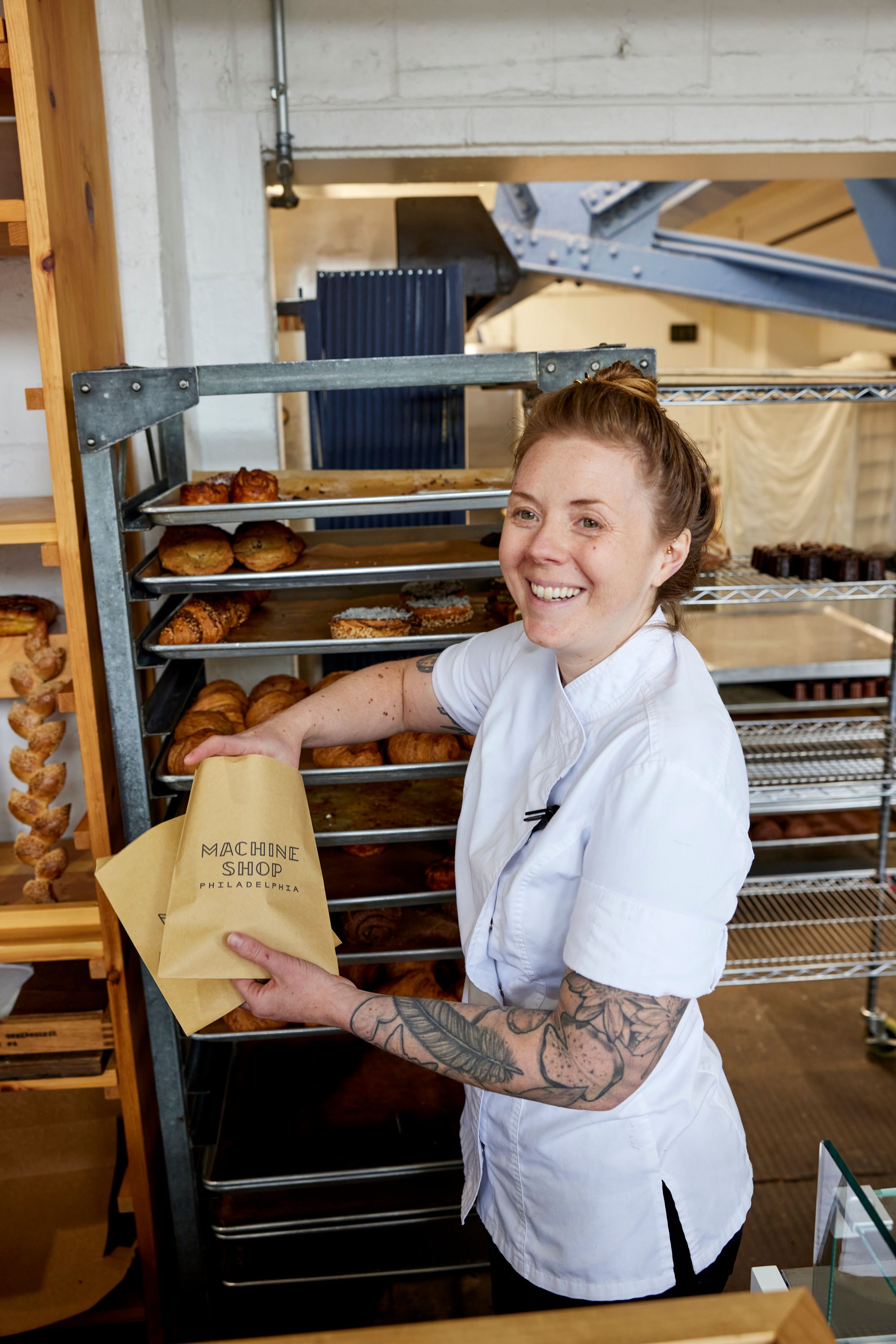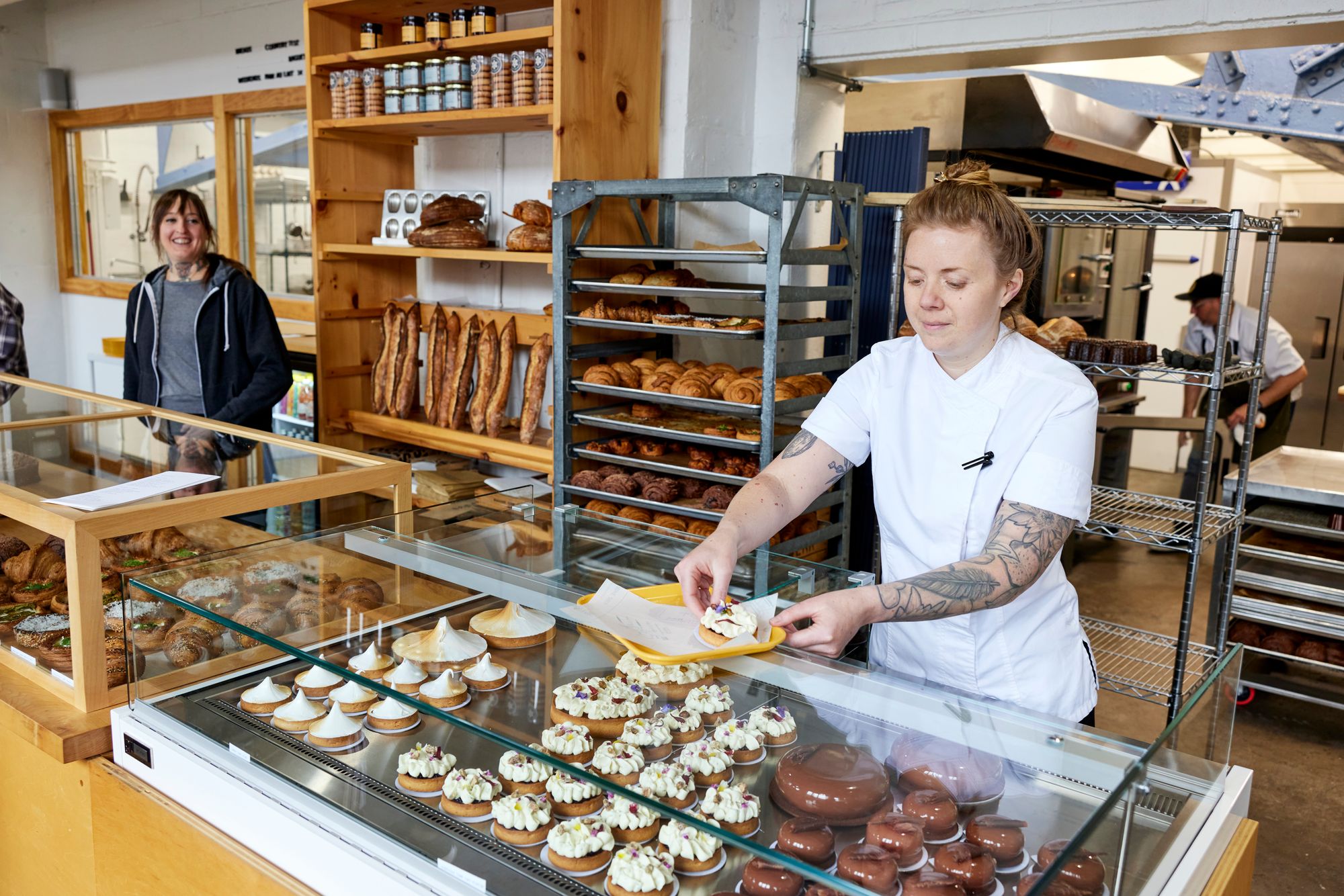 To compliment their pastries, Machine Shop uses our custom concession bags and custom bakery bags. The custom concession bags reference the businesses name by deconstructing a variety of tools the bakery uses to make their pastries. These custom concession bags are FDA-compliant and printed on grease-resistant paper.
The custom bakery bags used by Machine Shop are minimally designed, which allows the vibrant pastries to be the star. These bakery bags are also FDA-compliant and made with grease-resistant paper as well.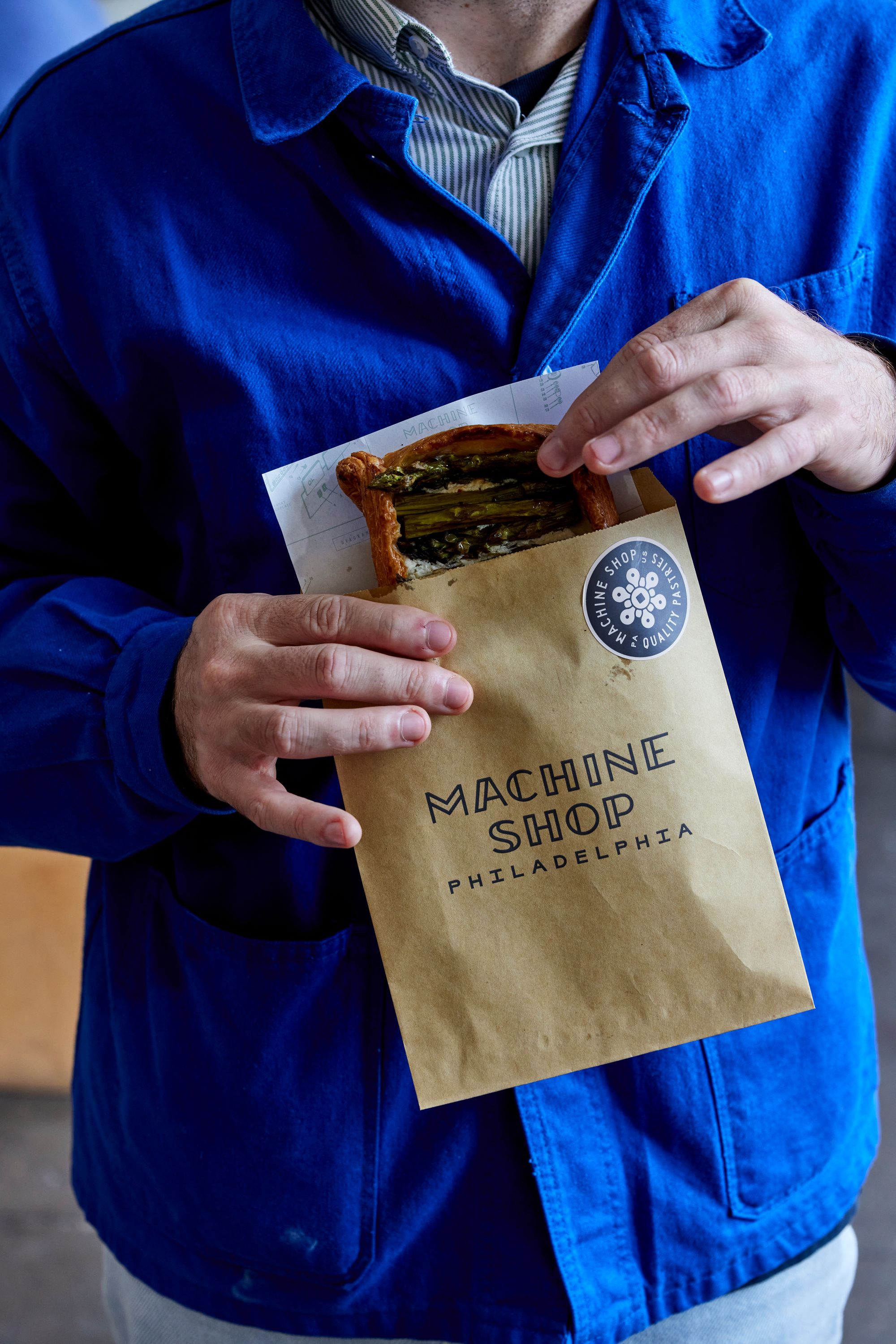 To learn more about Machine Shop (and stare at photos of beautiful pastries) click here.