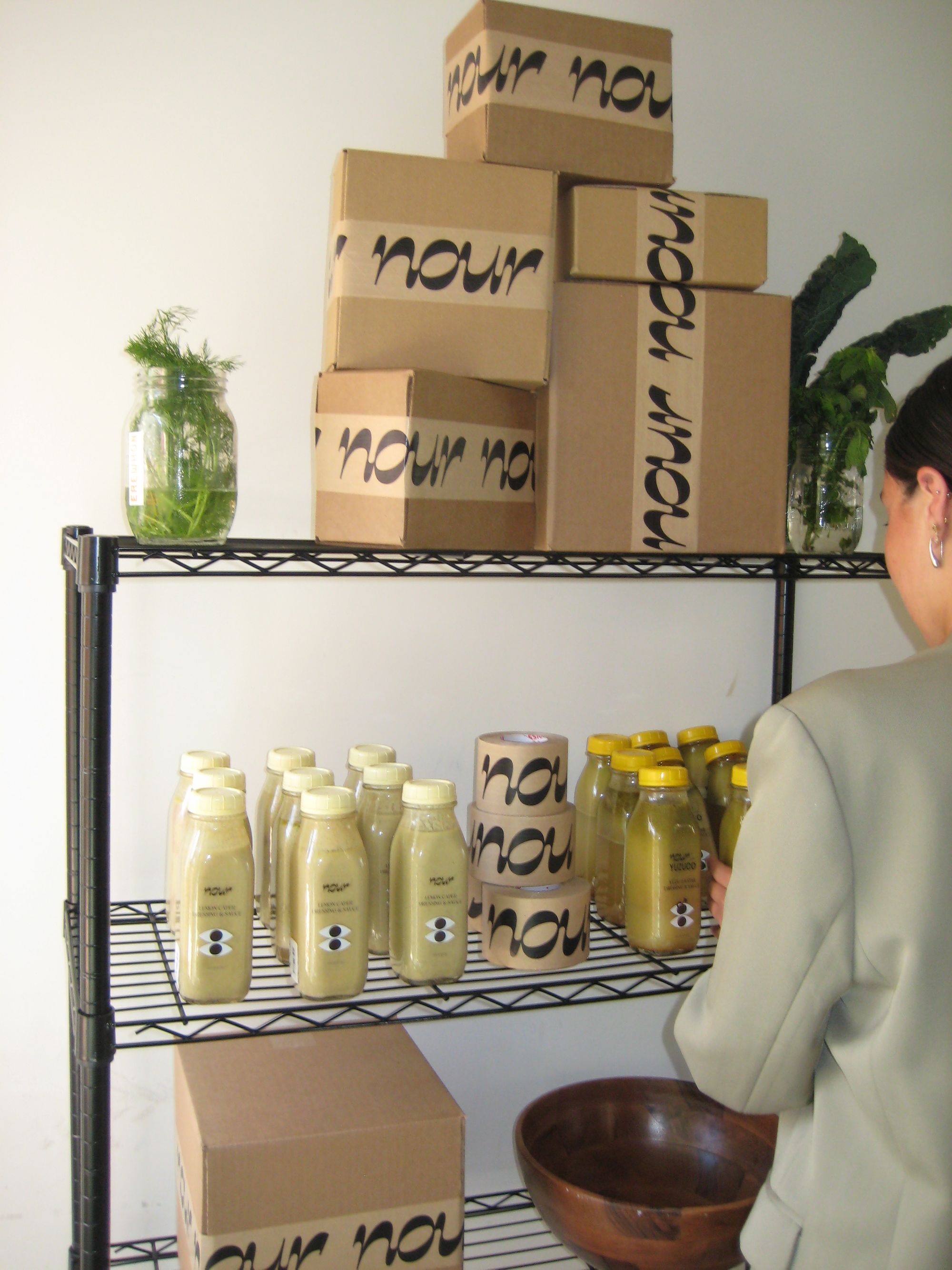 Tired of the same old salad dressing options on the market? Meet Nour, a small-batch salad dressing brand based in Los Angeles.
Born from the need for new and interesting flavors that do not compromise on quality ingredients, founder Annie Balto crafted Nour's first product: Lemon Caper Dressing. Followed by another flavor called Yuzu Zaatar Dressing. Nour helps you make every meal more special, encouraging a quality meal that leads to a quality life.
We chatted with Annie, the founder, about how they want their customers to feel when they receive their packages and partnered up with noissue to help them craft the packaging that reflects that wonderfully. For more on their story and packaging journey, read on!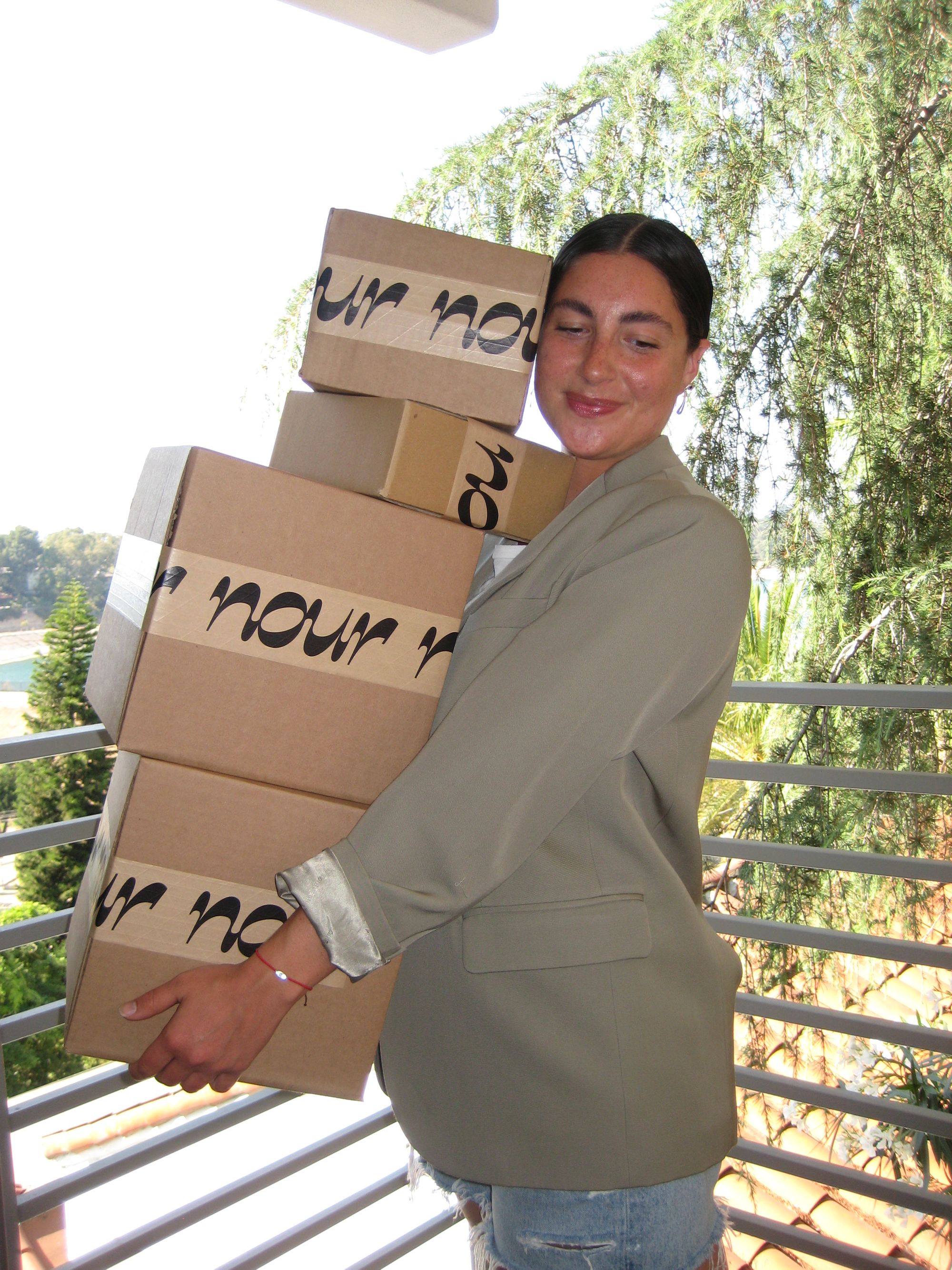 Tell us a bit about your brand, introduce it to the world!
Nour is a vegan salad dressing brand and we think the small pleasures in life are not so small after all. We believe that creating and sharing nourishing food is at the heart of caring for your mind, body, and community.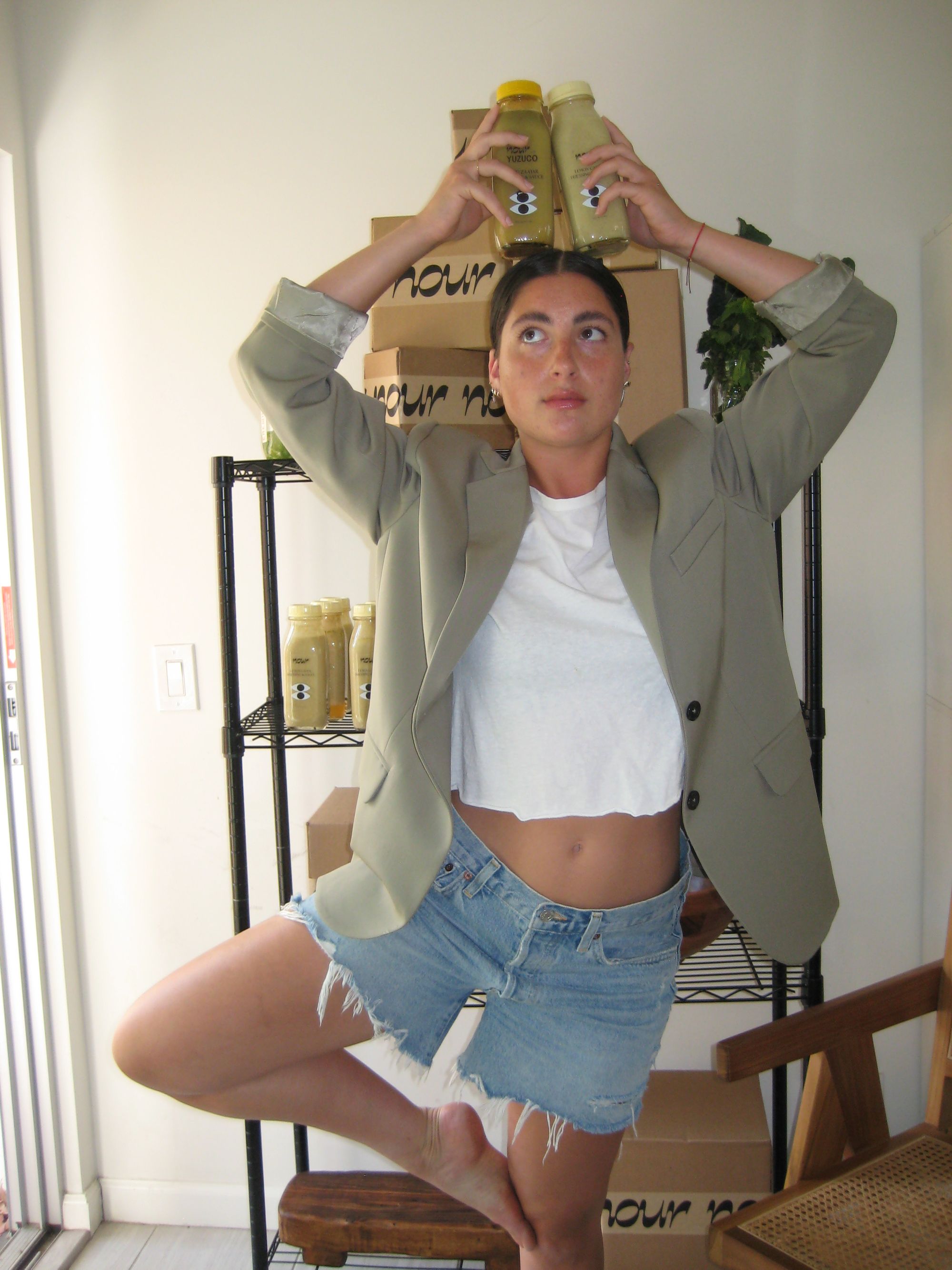 Nour was created in my kitchen in Los Angeles from the personal ritual of having friends over for long lingering candlelit dinners, and more often than not, the dinner table always included a salad or two…or three. I started making my own dressings since I felt the ones on the shelves were rather boring, filled with unnecessary oils, sugars, and filler ingredients, and overall were understimulating flavor profiles.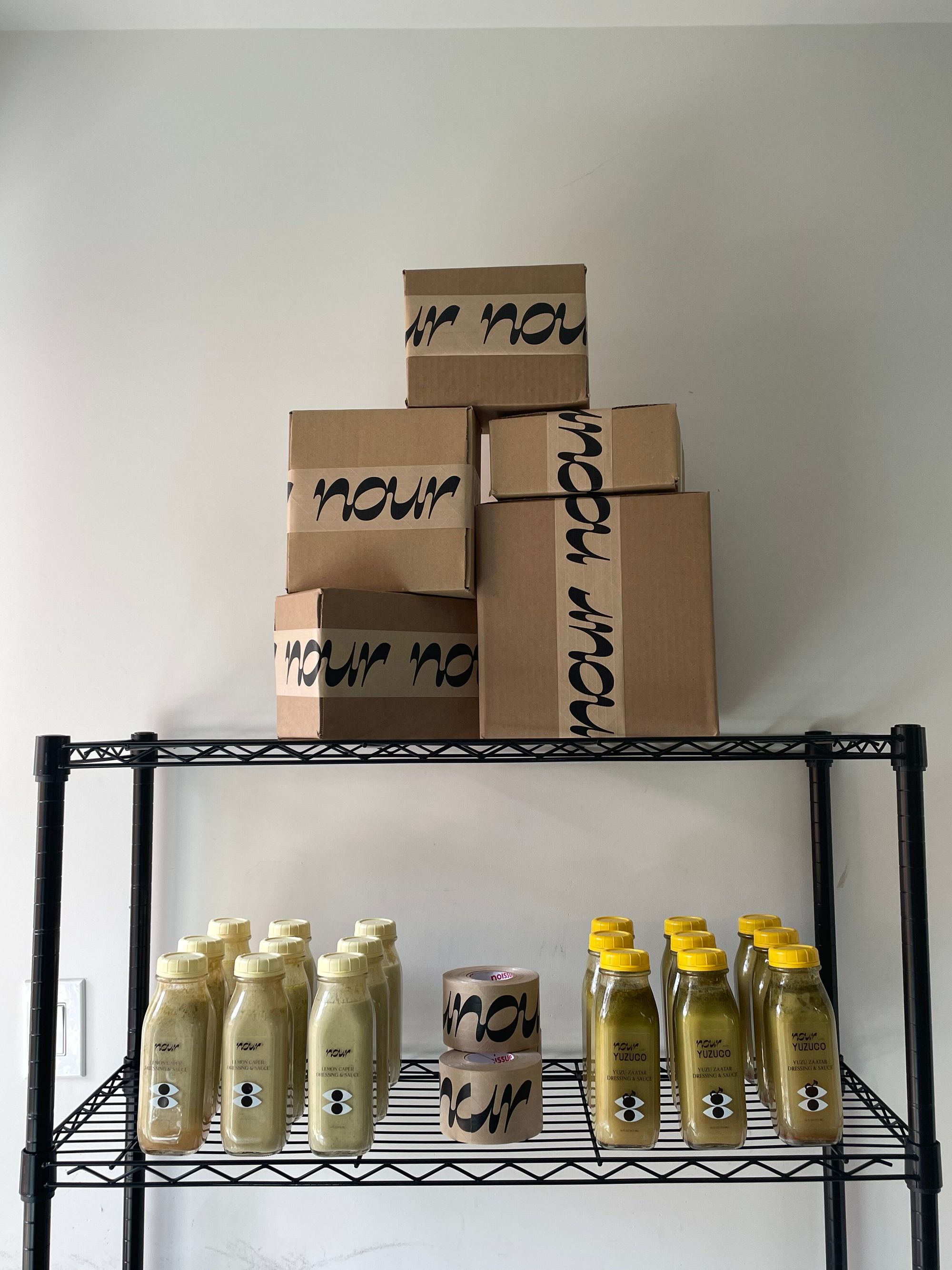 I hope Nour allows you to create and share fun, bright, and nourishing salads whether it's a solo work from home lunch or you're hosting a lavish dinner party! I believe nourishing your body is a daily practice and ritual, and food can play a holistic, healing and grounded role in that.
Tell us about the design for your packaging and how you're using them?
I use the noissue Reinforced Gummed Packing Tape because it completely elevates my packaging while seamlessly allowing my logo to shine against the kraft paper.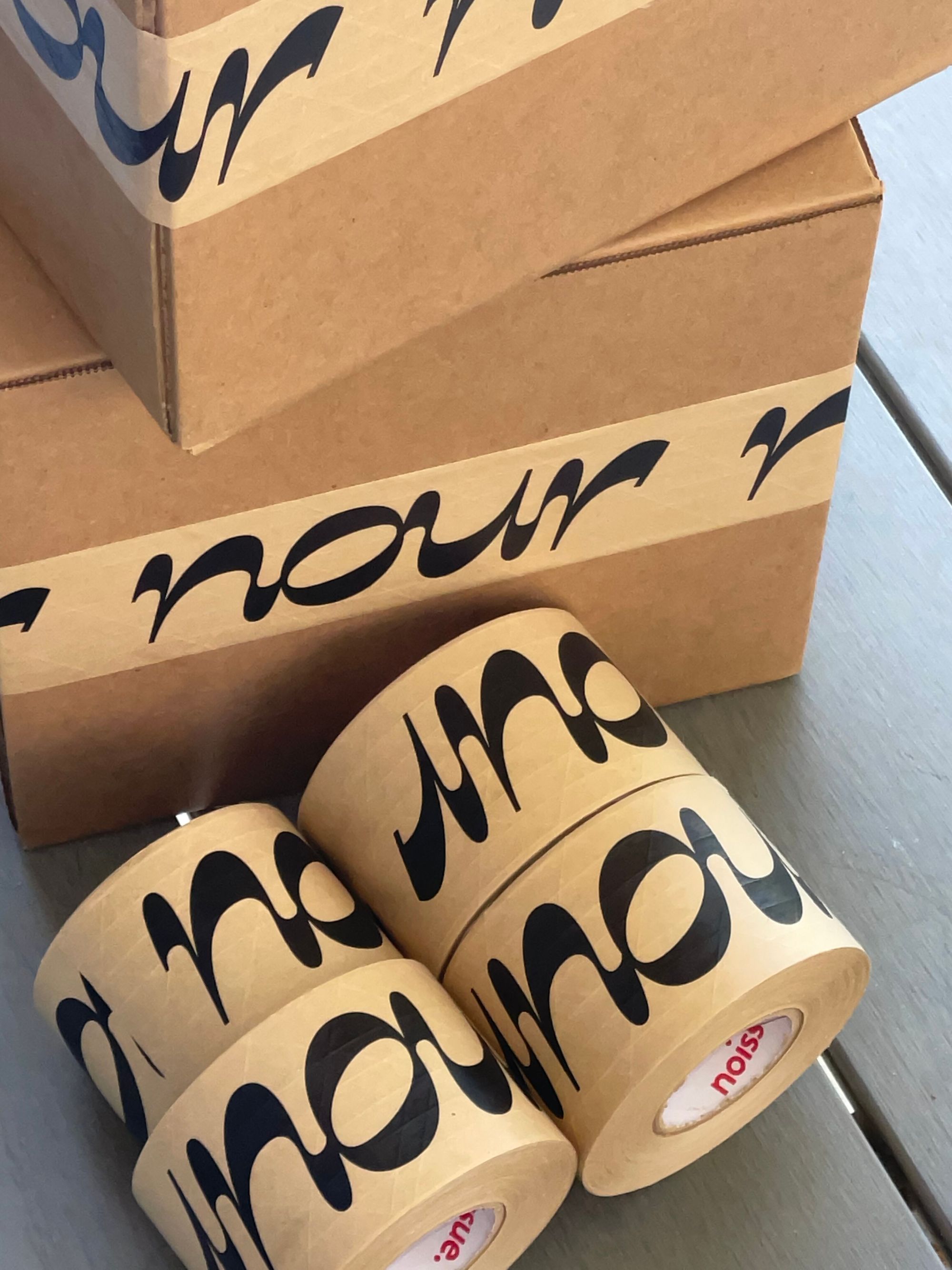 When someone receives their Nour box delivered to their home, I want them to instantly feel that they didn't just order any sauce on the market, they're receiving one that is made with hands, intention, and your nourishment in mind.
We want our customers to feel the same level of joy and positivity that we aim to convey in our branding, one they will feel inclined to actually reach for and use. That experience starts from the second they can actually unbox and touch the product.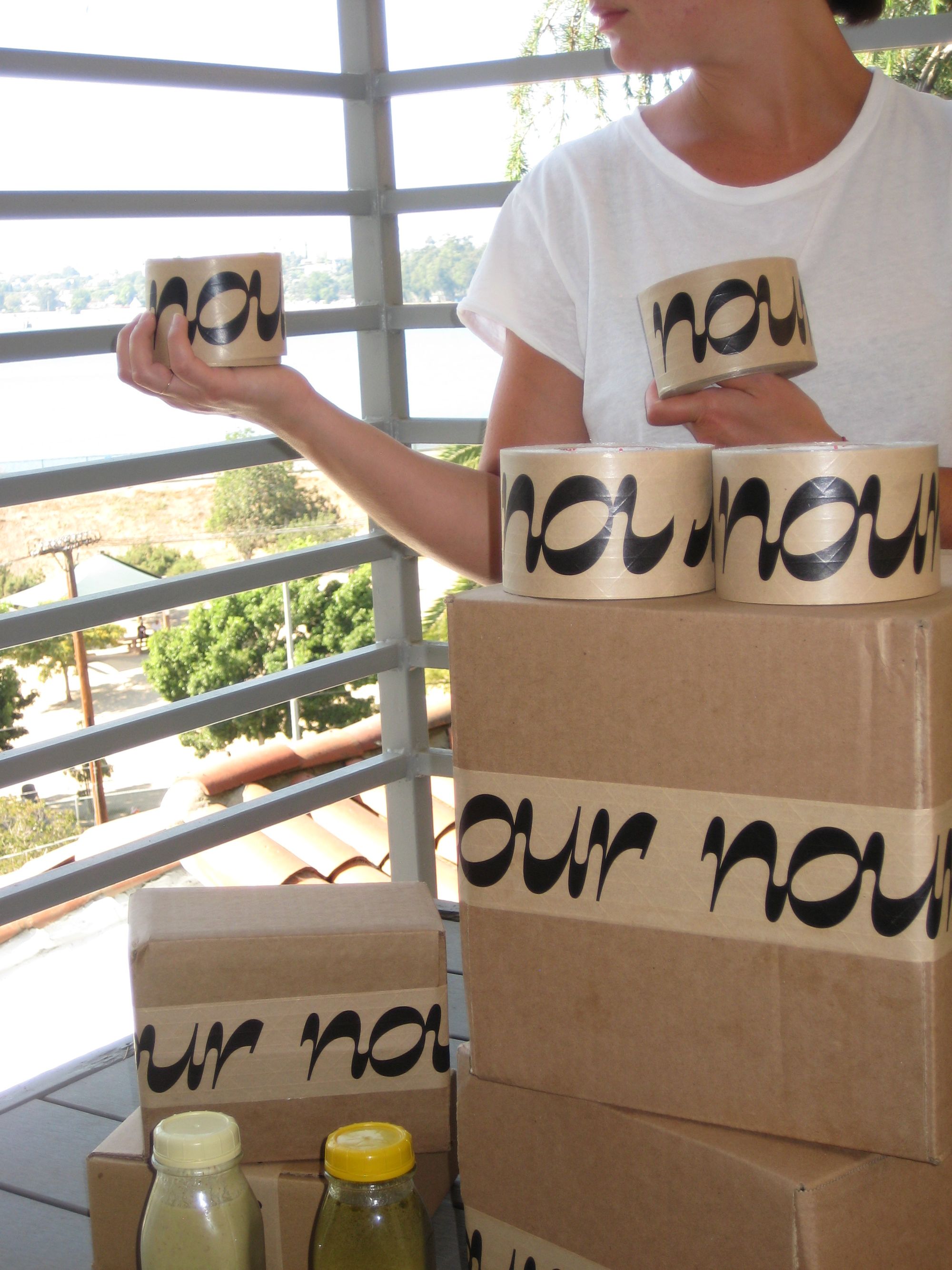 What made noissue a good fit for your packaging?
noissue is a good fit for my packaging because we share aligned values not only in circular packaging practices, but also in quality. I feel confident in using their water-activated tape because I know it's durable, responsibly made, compostable, and only uses soy-based inks so I don't have to compromise on my values.