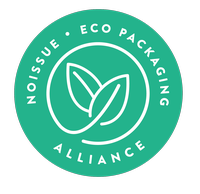 It means a lot to pay homage to your heritage and find a safe space to share your culture in another country. For madewithmochi founder Tuyen, her love and hobby of baking lets her share her Vietnamese heritage in Melbourne. Her passion project started when Tuyen lost her job during the pandemic and got a lot of time on her hands to explore her love for baking.
She began making mochi muffins based on the popular Japanese rice cake and the baking method of muffins or cakes just for her friends and family. Once she posted about these on her social media accounts, the "I want some!" and "Please deliver!" messages began to flood her DMs.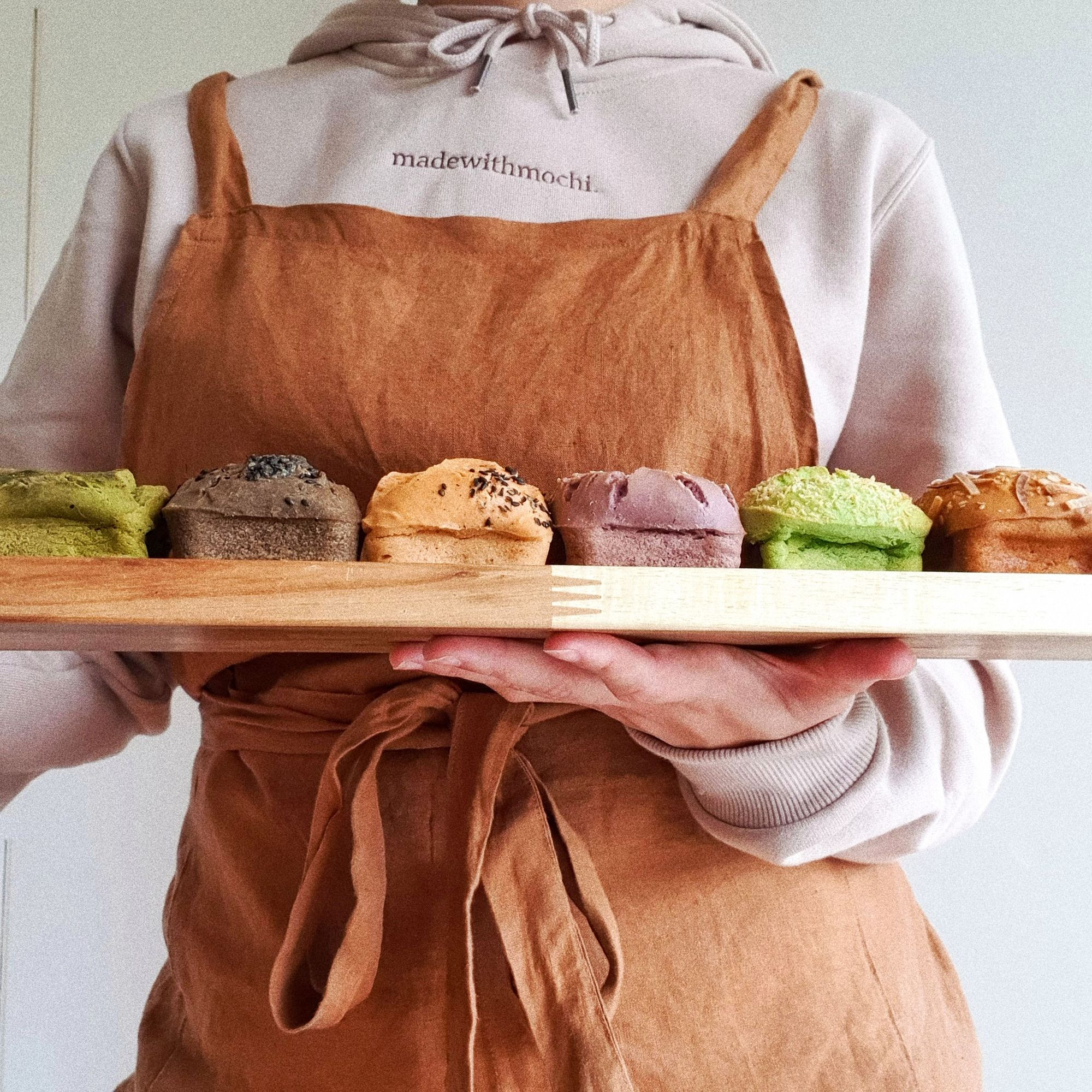 "My vision for madewithmochi is to be able to share something new and interesting with flavours that are familiar from my Vietnamese background as well as learning and trying other Asian flavours and hopefully some more modern inspired Asian Australian flavours. I want to be able to get to a point where I can continue baking and also financially be able to pay it forward to charities and associations that are making a difference within the community."
Giving back to the community means a lot to Tuyen and she believes that she has the responsibility to care for the planet as a food distributor, too. Sustainability is important to madewithmochi so, as much as possible, they choose ethically and sustainably sourced ingredients while opting for eco-friendly packaging materials–from the boxes to its liners. They do their research on how to be a more eco-conscious business while teaming up with companies who share the same mission such as noissue.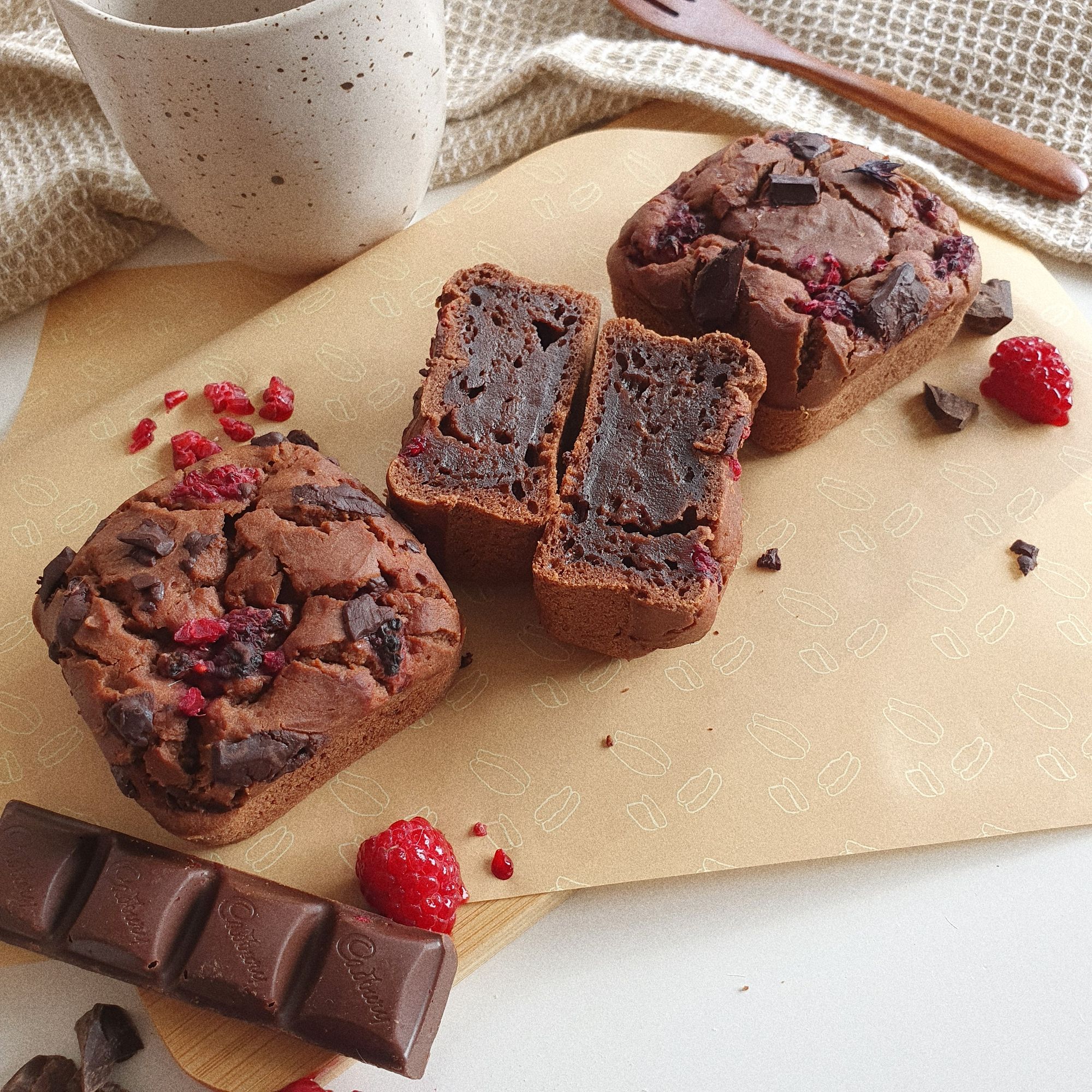 Since madewithmochi also prioritizes their branding, they decided to use the customizable noissueFoodSafe paper to handle and assure the freshness of their products. As a business owner, Tuyen wants to make an impact and be recognized by being consistent all throughout their socials content and products through their logo and design bring printed all over their packaging.
"There are so many packaging companies out there but noissue really stood out to us because of their commitment to sustainability and their transparency on how they produce their packaging makes it easy for us to trust associating our brand with theirs. Not to mention how easy it is to customize our design through their website editor."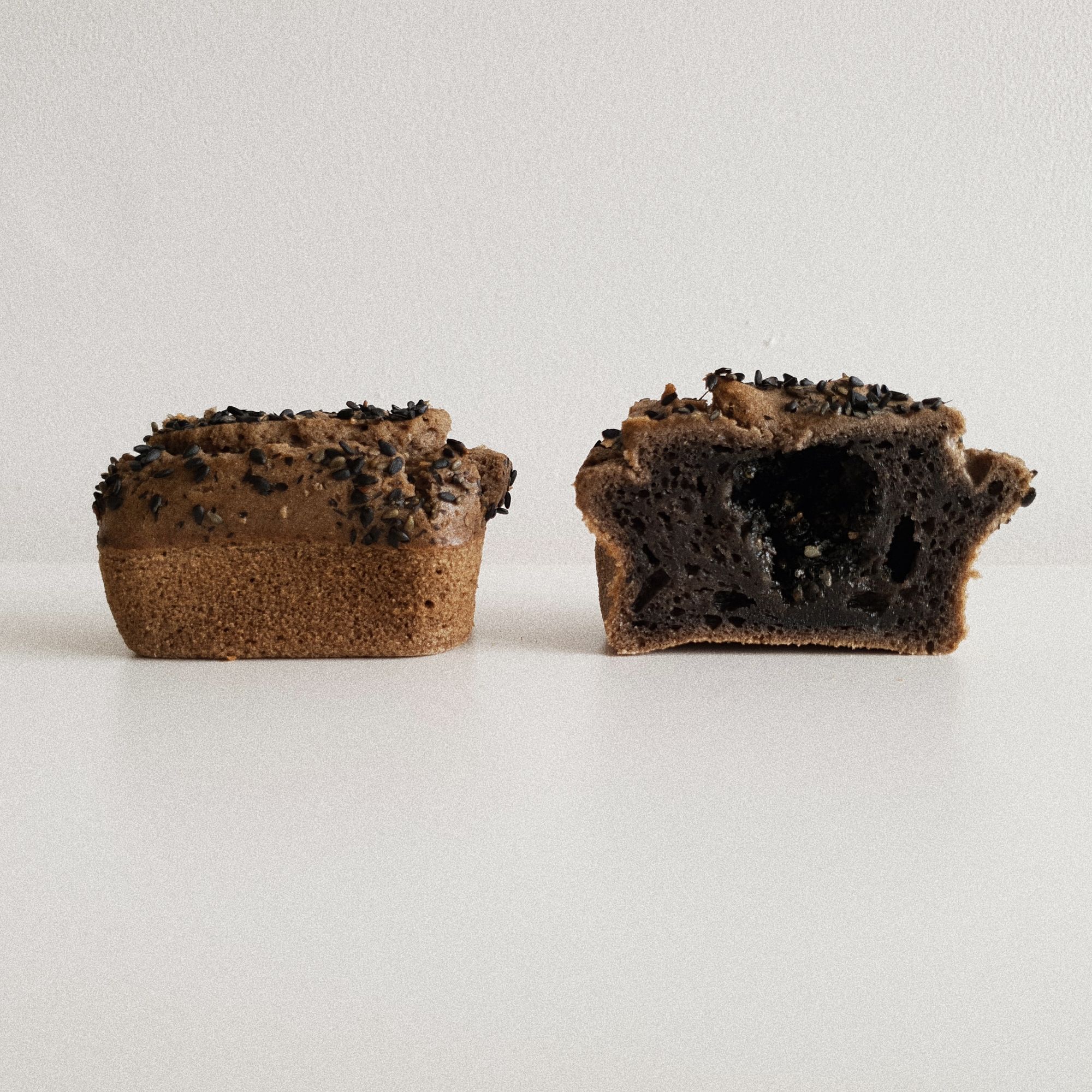 Madewithmochi started with one flavour, black sesame mochi muffins, and then the rest was history. They currently have a set menu of six original flavours with special upcoming flavours to be released soon. It wasn't a smooth and easy journey from the get-go. One of the challenges that Tuyen faced was reaching people and gaining their trust for them to actually make an order. Thanks to the support from her family and friends, madewithmochi as a brand has grown a solid foundation with an adequate number of repeat customers.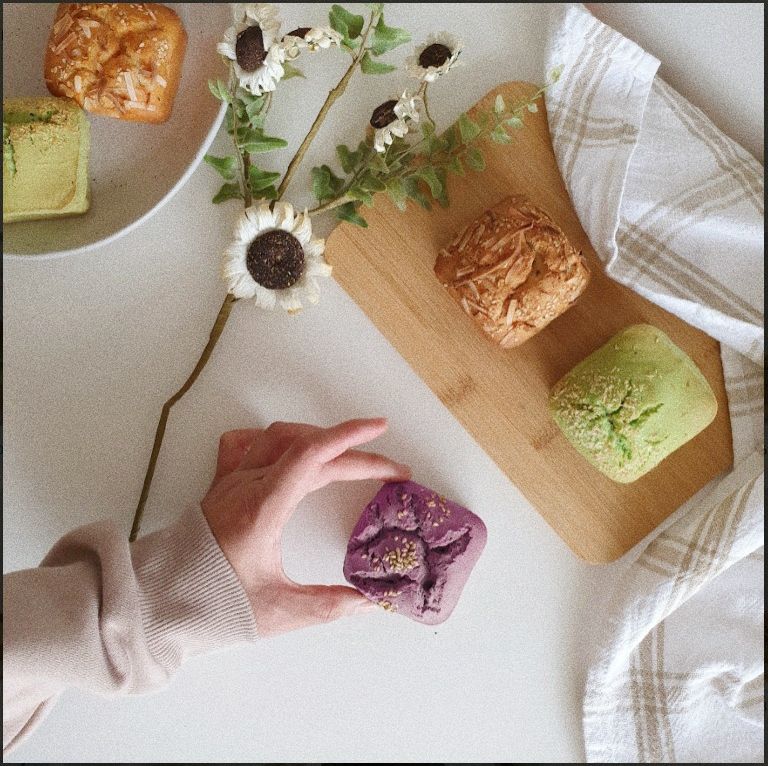 Her advice to food enthusiasts who are dreaming of starting their own businesses is to finesse their hero item and take that leap of faith of getting themselves out there. For those who want to produce something that their community hasn't had before, you're bound to draw in curious customers once word of your business gets out. If you surround yourselves with supportive people and learn from the challenges that'll come your way, everything else will come together. As a food lover, it's always fun to try something new right?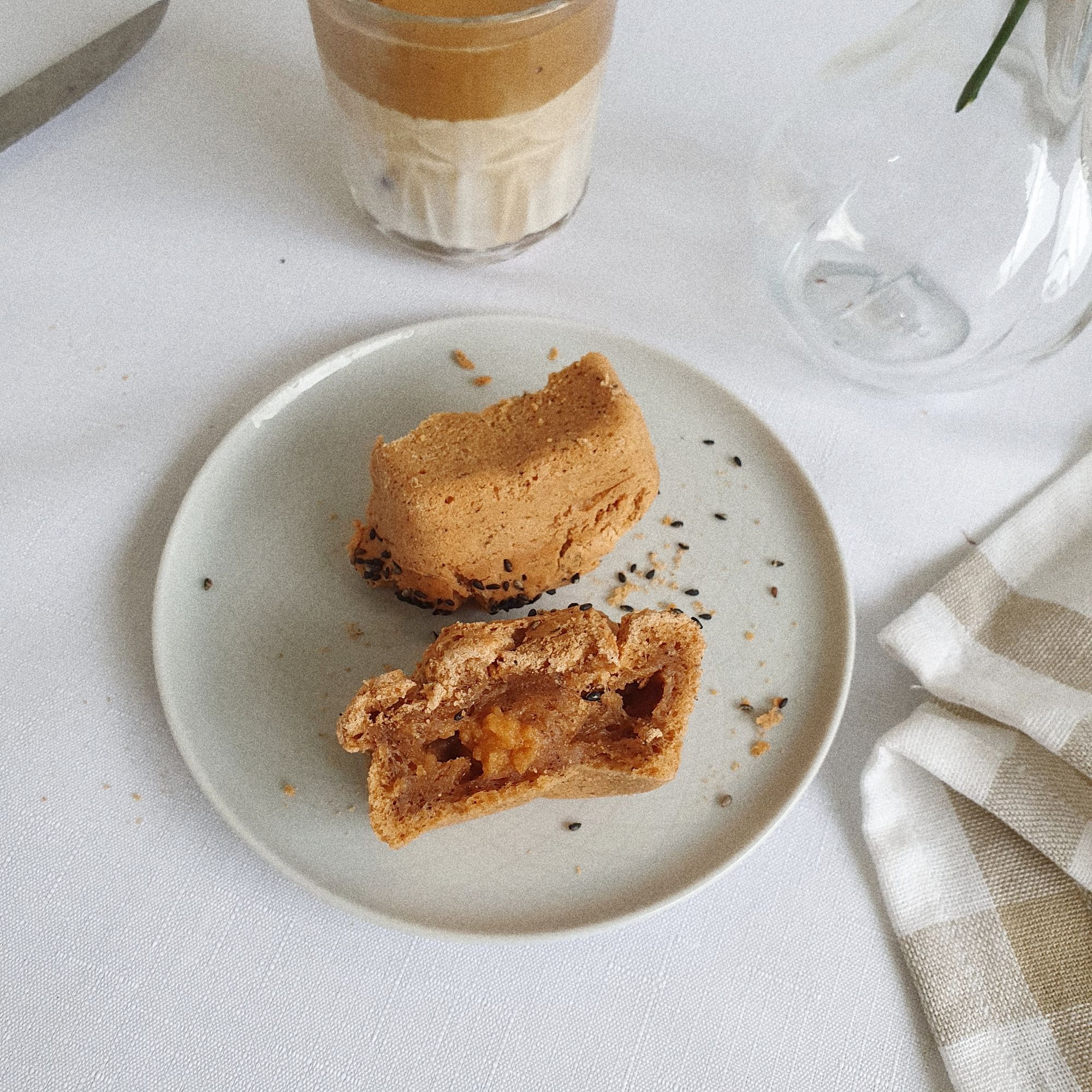 Madewithmochi fun fact:

What's one menu item that you would love everyone to have a try and why?
"I always recommend the Black Sesame Mochi Muffin to everyone just because it's where it all started for us at madewithmochi. But, our #fortheloveofmochi Set is a great way to start your Mochi Muffin journey! You get all the original flavours and because you get a couple of each flavour, you get to try different ways to eat it – warm, room temp or air fried!"
---
Find more of Made With Mochi here:‌‌
‌
Instagram: @madewithmochi
Like this story? Tell us yours! Share your brand story and love for your custom packaging and get a chance to be featured on the wrap! If you're a noissue customer and are interested, you can join the Eco-Packaging Alliance by clicking here and answering a few questions here.
Questions? Email us at ecoalliance@noissue.co.