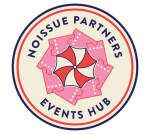 Tori Allen Events: We design, create, build, style, plan and execute mind-blowing events.
Positive Parcels by Tori Allen Events: Curated floral arrangements to keep our spirits up when we all need it most.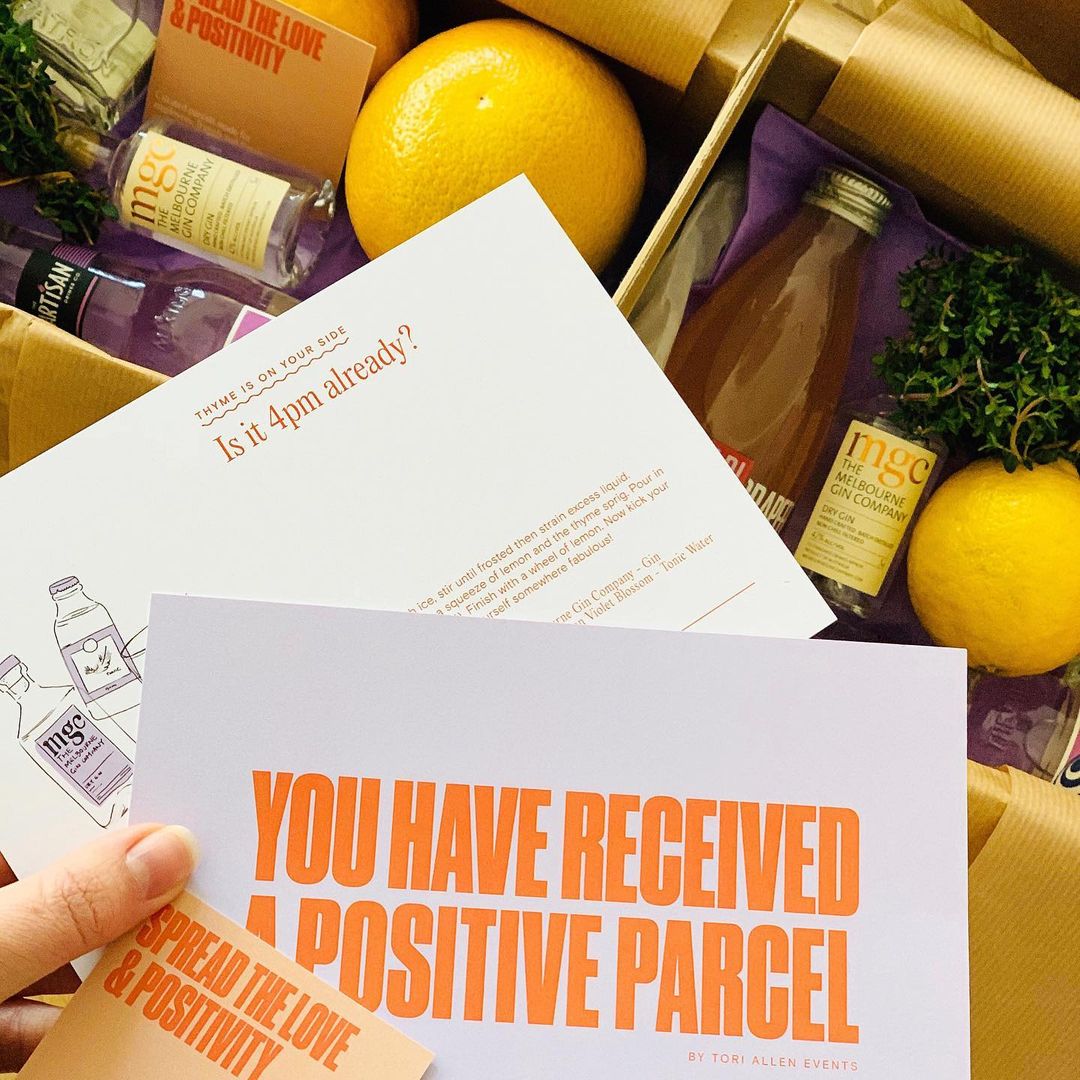 Welcome to the noissue Events Hub! Tell us more about the team behind Tori Allen Events, your business, and the services you provide.
I'm Tori Allen and I'm the founder and director of Tori Allen Events. I started my career journey in the fashion industry, moved into visual merchandising and then into floristry.  It felt like the right time to then take a leap to start my own business in 2013, which, in these eight years, has produced world class events around Australia, has seen a Sydney sister-office open, and grown to a team of 12.
We are a team of dynamic creatives and professional event planners who have years of experience in visual merchandising, planning, marketing, floral design, styling and creative direction.  We are dedicated to creating special, one-off experiences, and love working closely with our clients to bring together something phenomenal.  We pride ourselves on a tailored approach to provide the best outcome for our clients. Every job is tackled with imagination, consideration and resourcefulness.
Your experience offerings range from weddings to corporate events. Can you share a favorite from each category? Why did these stand out to you?
Wedding:  Callum and Jarrod
We have too many favourites, but we think one of our most recent weddings we executed for Callum and Jarrod is one for the memory bank. We met this gorgeous couple, more than two years ago when we started our planning and event design journey with them. We saw as their day approached and was postponed during Covid.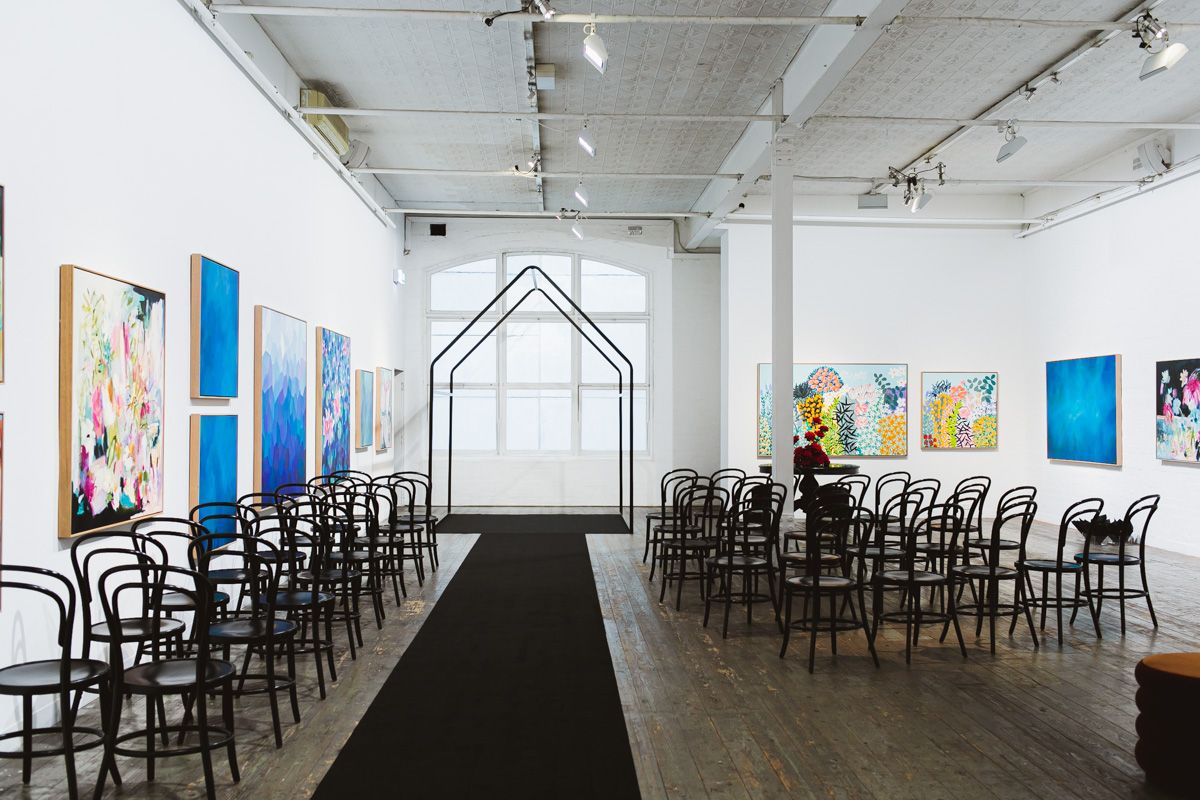 It's been wonderful to see so many of our couples "finally" getting married. Callum and Jarrod's wedding design was edgy and glamorous. We love when these elements come together for the I DOs and we especially love the modern architectural form for their Chuppah design. It was at a stunning inner-city Melbourne venue, Forty Five Downstairs. Everything from the overhead floral installations, meticulous planning, including an incredibly moving ceremony, dramatic styling and the evening's entertainment perfectly encapsulated them and we are so proud of the team, executing this with such style.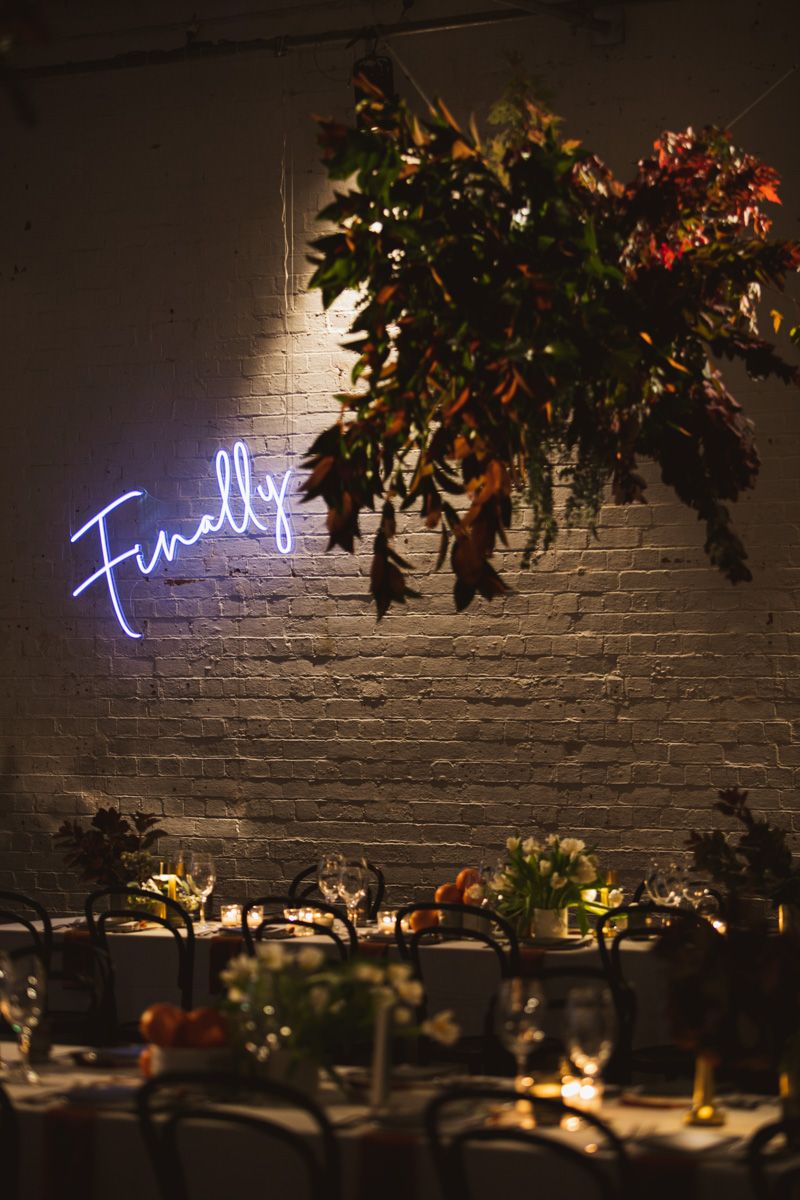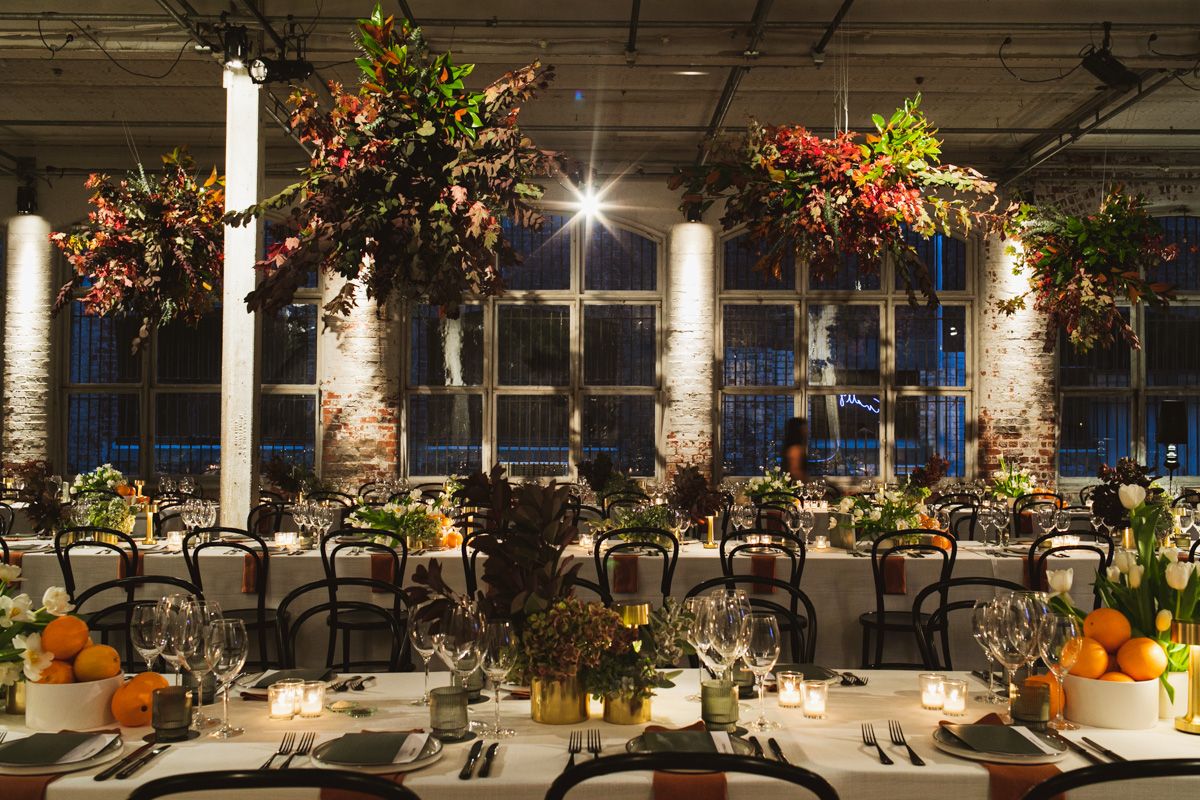 Corporate:  Meat Market
Our favourite corporate event is for an outstanding client of ours. We created an incredible seated, dining experience. We had an international French/Argentinean chef from a Michelin star restaurant in France fly to Melbourne to come and prepare a menu that used local staff here to bring that menu to life in Australia.  This event was all about the experience and being inspired by the restaurant.
It's an annual, global event and a collaboration with international guests. We had a complete creative licence to reinvent a space. We loved all the layers, from choosing wine glasses, with matched wine, dreaming about the event etiquette, the small details, runsheet development and curating what the guests see and feel upon arrival.
There was floor-to-ceiling draping for the unveiling and surprise of the guest dining experience. An overhead lighting installation, symbolic of the ocean and floral installations throughout the space to mimic a citrus orchard. We had Sommeliers walking around and everything was connected.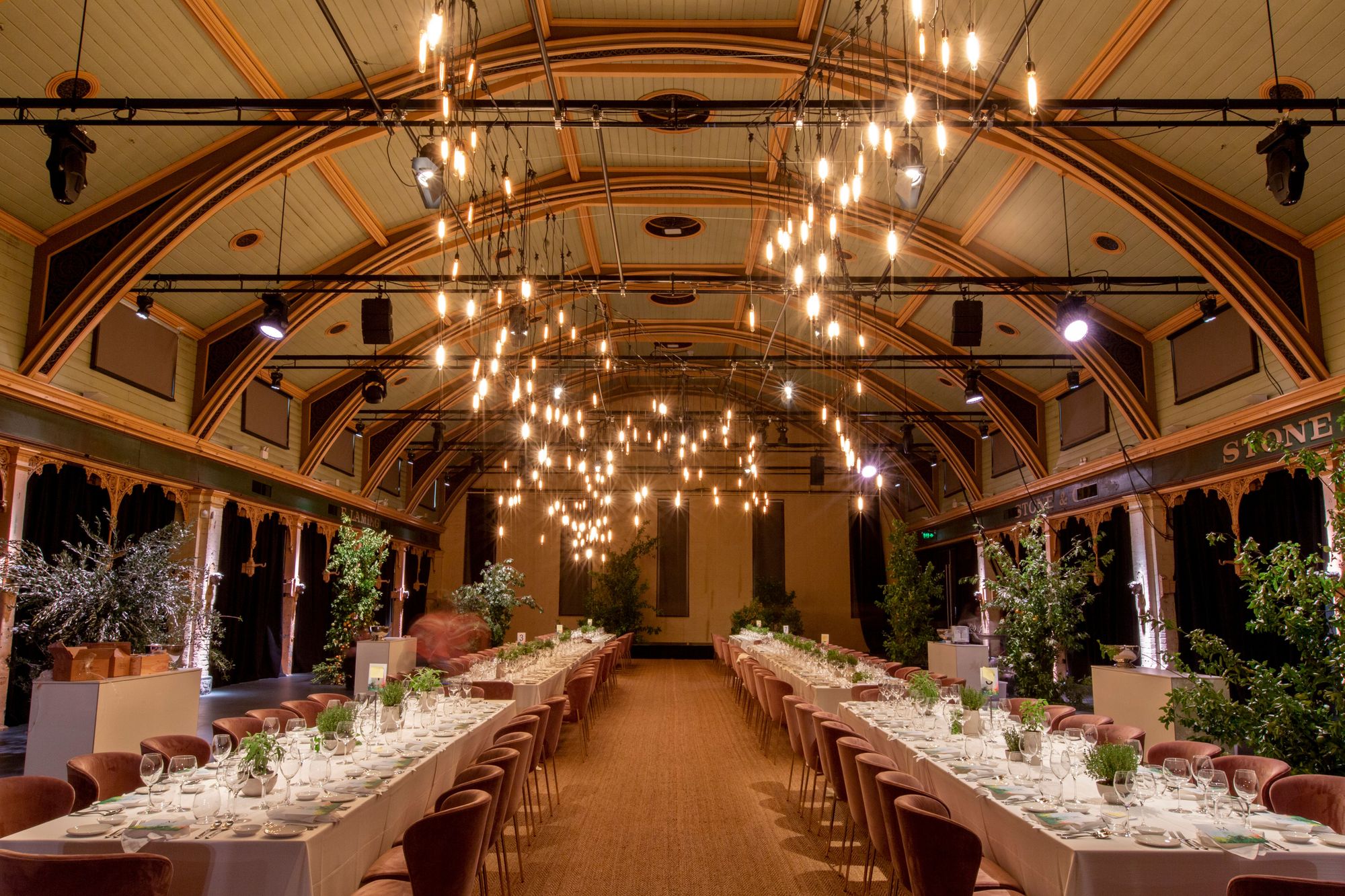 You have an internal core team that oversees design, production, and management and your day-of operational team. How do you keep communication clear between both teams to execute a successful event?
I wholeheartedly believe in every team member and our team believes in the business and wants a positive and successful outcome for the client, always.
Communication is key and there is definitely an overarching drive for an incredible end result. We use our event skills and knowledge to build our best teams to successfully execute such important events in people's lives.
I'm really proud of the collaboration and understanding of each department that goes on day-to-day and throughout each project.
When the events industry took a hit from the pandemic, how did your company respond in supporting your team members?
Those first 10 days, every. single. event. Was postponed or cancelled. There was 10 days of complete crisis management. After that, there were business worries, worries for the team and what they needed, as well as how to keep everyone busy and working.
Where did the need for Positive Parcels come from?
We basically sat down and said: "What can we do?" "We can do florals. We have a great community, let's use it".
Within 10 days, we had created an eCommerce store and were delivering flowers all over Greater Melbourne.
From there, the idea of Positive Parcels was designed.
It was designed to flip the narrative. Rather than the heavy doom-and-gloom we were all feeling, we wanted to spread positivity. The main agenda was to keep the supply chain, floral, and project management teams going and staying active in our community were the main drivers.  It evolved from there.
Fast forward and we actually sent out over 2600 parcels during 2020. We are beyond grateful.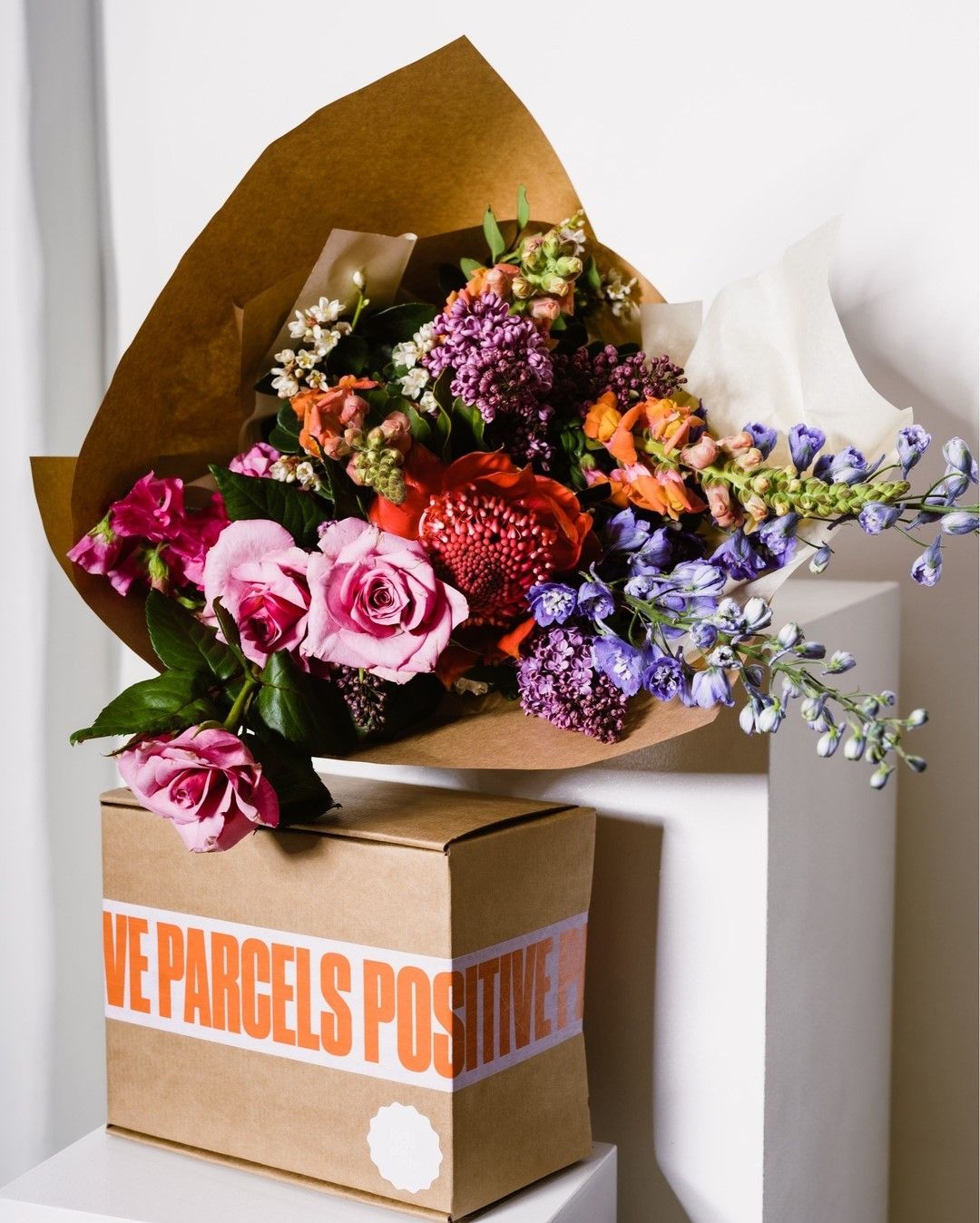 How did you come up with the concepts behind each parcel: Cocktail Hour, Stay Festive, Fri-NALLY, and The Frenchie?
It was very emotional in the beginning and it was always about spreading positivity. There was job loss, financial concerns, family members that live in other states or countries, grandmothers in nursing homes. Positive Parcels was a way for us to contribute.
The community evolved quickly and there was an adjustment, so our messaging changed. It evolved to be a bit flirty, a bit fun, but still relevant with the times.  We gave it a facelift with the colours and zjooshed it with your amazing tissue in a vibrant tangerine/lilac palette and we just had a bit of fun with it. The experience was curated and all of our amazing customers enjoyed them whether it was a drink intimately or a virtually.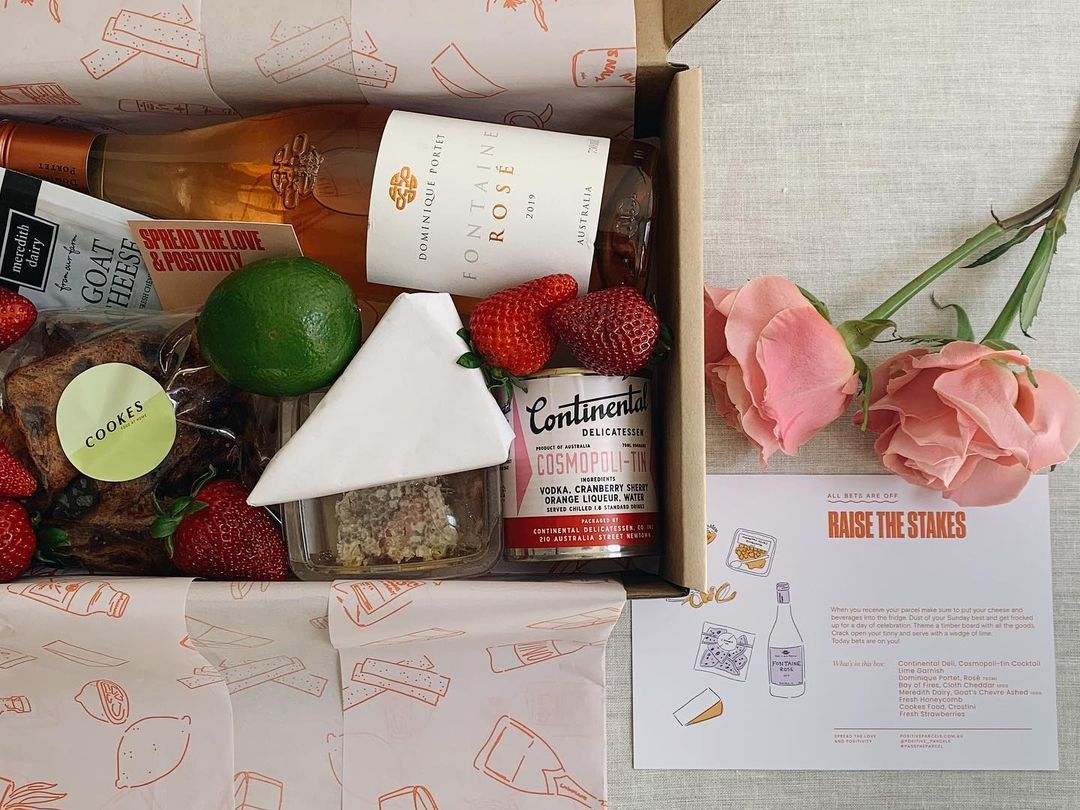 What is the corporate client experience like for Positive Parcels? How were you able to provide a valuable gifting experience for their employees?
Our corporate clients needed major morale lifting. People were working around the clock, home-schooling with no help. We designed something using tangible items, for instance, that supported an online trivia night. Every parcel and the design of the product was considered. There were no stocking fillers.  It is an event in a box.  The notes were handwritten by the team – a personal touch and people loved it.
Also, who didn't love a doorstep delivery during lockdown?!
How did you find out about noissue and why did you opt for noissue packaging for Positive Parcels?
It was actually as simple as a quick Google search. Your business was at the forefront and, after seeing your product, there was actually no point in even continuing our search, it was perfect! It was so simple to design the tissue and then we eagerly awaited its arrival!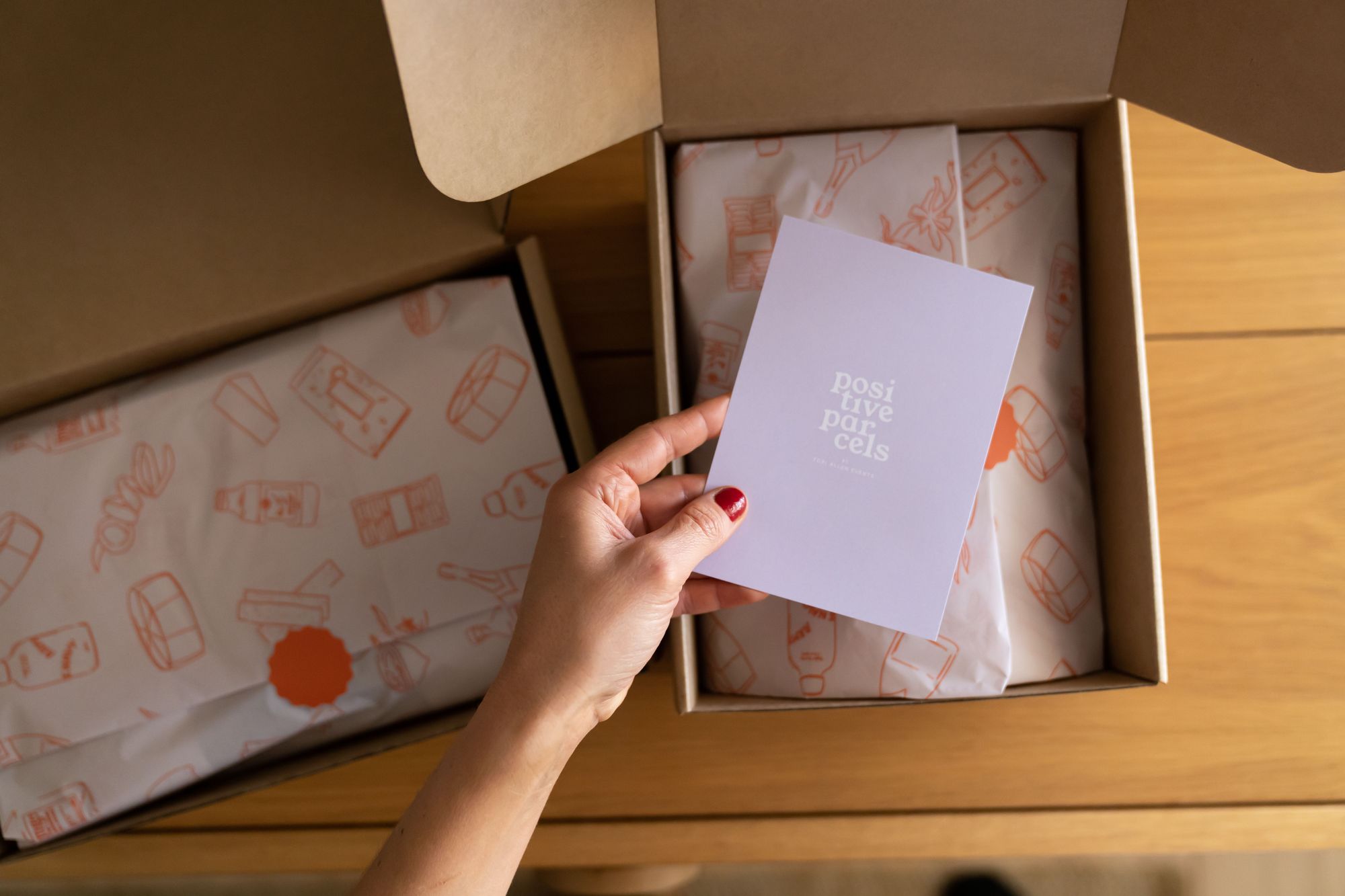 2021 looks to be a promising year for the events industry. What is the Tori Allen Events team looking forward to the most?
Finally activating the events that have been in the pipeline for so long. Seeing our couples getting married and people reuniting. It's all about atmospherics and bringing people together right now. There is a sense of community, whether it be 6 or 200 people. We are all ready to celebrate and bring people together. To make it special. It's all about beautiful and memorable moments that people will carry with them.  
Fun question ~ Describe your "dream party" in relation to the 5 senses: sight, taste, smell, touch, sound.
I think every team member would have a different 'dream party', but for me, it has to be Paris, France. Late summer in a beautiful square, down the centre of a laneway or a lavender field. All our friends and family, an incredible feast of local produce with everything prepared for a reason, beautiful champagne and Port for after. Considered textures of linen, cutlery and crockery. Incredible entertainment and music from the get-go, because atmosphere drives connections.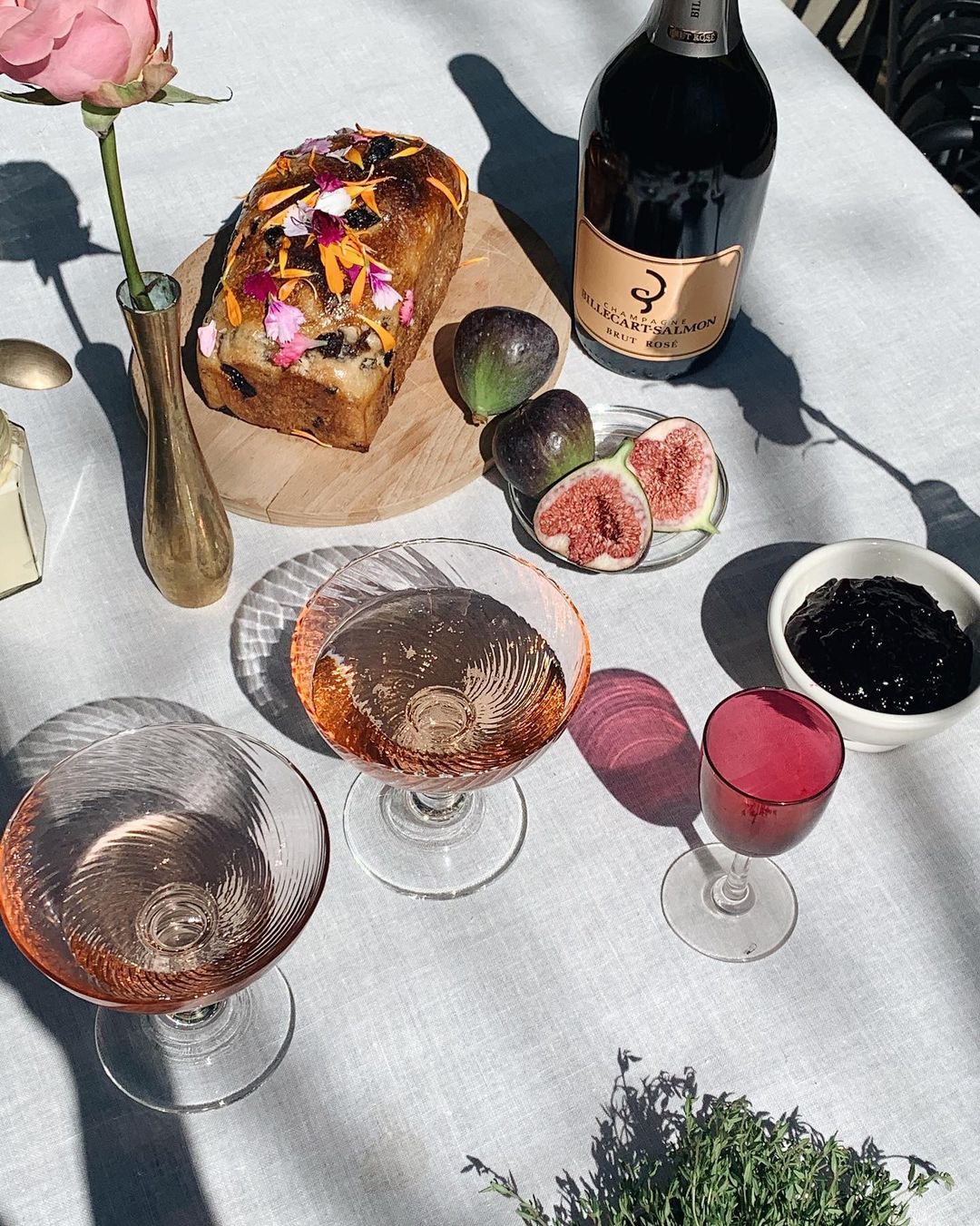 ---
Want more of Tori Allen Events? Visit their website and give them a follow on Instagram!