We'll cut right to the chase: There has never been a better time to sell perfume and cosmetics online.
According to a global McKinsey report, How COVID-19 is Changing the Beauty Industry, beauty brands have seen an increase of between 20 to 30 percent in online sales since the pandemic.
This presents an excellent opportunity for brands in the beauty and cosmetics industry. By selling your merchandise online, you can capitalize on the increased demand and widen your customer base.
That being said, this line of work isn't without its challenges, and one of the biggest concerns lies in how to ship perfume, cosmetics, and beauty products.
Handle with care: glass bottles and perfumery products

The challenge of shipping perfume and beauty products is often twofold. Firstly, most of these goods are in glass bottles, which require special handling and packaging.
Secondly, perfume, nail polish, and other beauty products can be considered hazardous materials. They can't just be shipped like any old parcel post, and they have to work around shipping restrictions.
To safely ship your perfume bottles and other beauty items, you will need to understand the product classifications attributed to these items. This may differ slightly across the USPS, UPS, FedEx, and DHL.
Shipping dangerous goods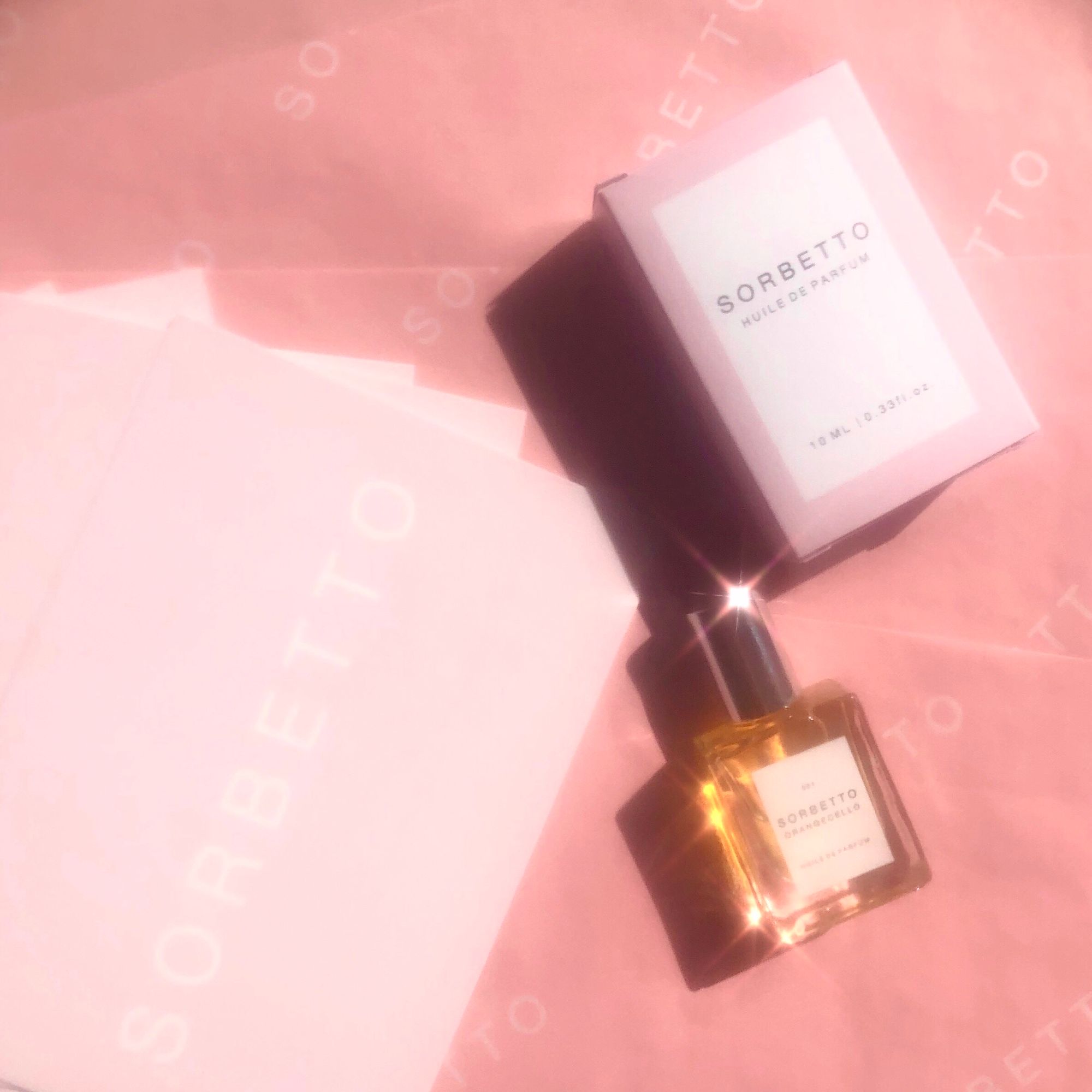 While you probably don't usually consider perfume and makeup to be dangerous goods, they are considered so for shipping purposes. As such, there can be shipping restrictions and steps that you need to be aware of.
Most small businesses are going to find that their shipping options are limited to the United States Postal Service (USPS). UPS, FedEx, and DHL are excellent providers, but without huge volumes, they can be expensive.
For that reason, we're going to hone in on USPS, but do consider that these guidelines will be similar across the major shipping companies.
Plan for ground transportation

USPS, in most cases, limits the transportation of perfumes and liquid fragrances to ground only. In some instances, you may be exempt and able to ship by air.
However, it's a hassle, and it will depend on the alcohol content of your products. If you can avoid it, we'd recommend you do so.
If air shipping is essential for you, you can check your eligibility under the Excepted Quantity Provision and Publication 52 (Hazardous, Restricted, and Perishable Mail). You will also need to check the flashpoint of your flammable liquid products and follow strict packaging instructions. Assuming you tick all these boxes, you will also need to obtain written authorization from USPS that specifies you're approved to ship via Priority Mail, First Class Package, or Priority Mail Express.
For ground transportation, the most appropriate mail class is the Parcel Select Ground. To make shipping your hazardous materials a breeze, you will need to:
Check the Domestic Shipping Prohibitions & Restrictions
Review the Publication 52 (Hazardous, Restricted, and Perishable Mail)
Check and apply correct labeling, such as Limited Quantity labels, to the outer packaging.
* If you come across information about ORM-D labels, please note that these are no longer in use. They have been replaced by the Limited Quantity label.
International shipping options

Considering all the hassles mentioned above, international shipping is not really recommended for perfumery products or nail polishes. Makeup, body lotions, and other non-flammable consumer commodities will be easy to send abroad, but anything that falls under Pub 52 is going to be restricted.
It's worth noting that perfume products with a flashpoint above 200°F are not registered as hazardous materials. You can ship them freely via air transportation, as long as it is "properly and securely packaged."
Is it more expensive to ship perfume and beauty products?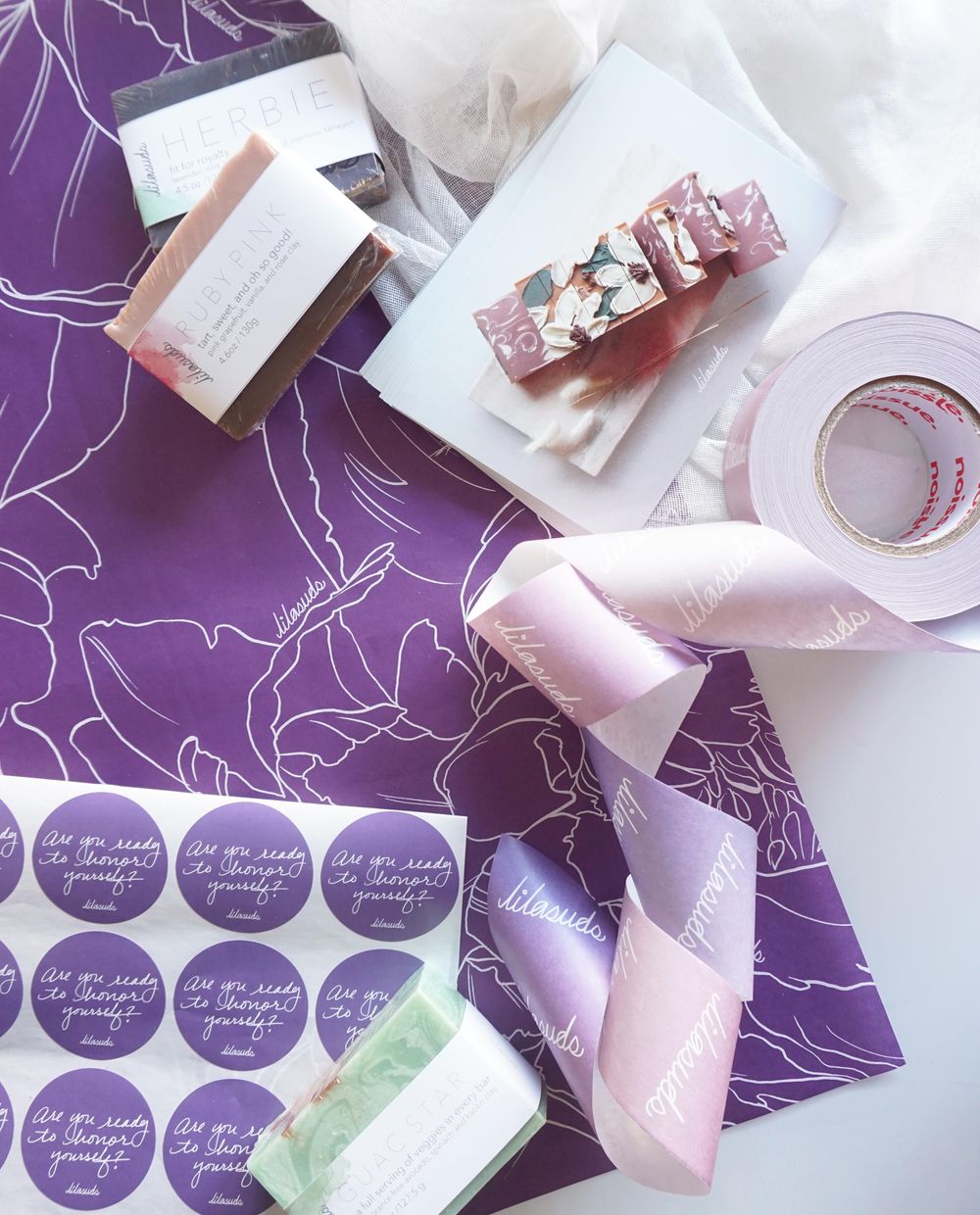 Given all these restrictions, you may be wondering, is it more expensive?
Thankfully, despite the hurdles, shipping for perfume and other beauty products is not more expensive than shipping other goods.
The restrictions themselves are important for shippers to consider, though, as they could loosely translate into extra costs or missed opportunities.
As an example, sellers shipping across the country will not be as competitive on delivery times as a seller nearby. That's something you can't change because you are restricted in your shipping options.
From another angle, you might consider that there are extra packaging costs required to ensure your goods are secured. Really, though, these are issues that could impact anyone in any area.
How to package perfume and beauty items for shipping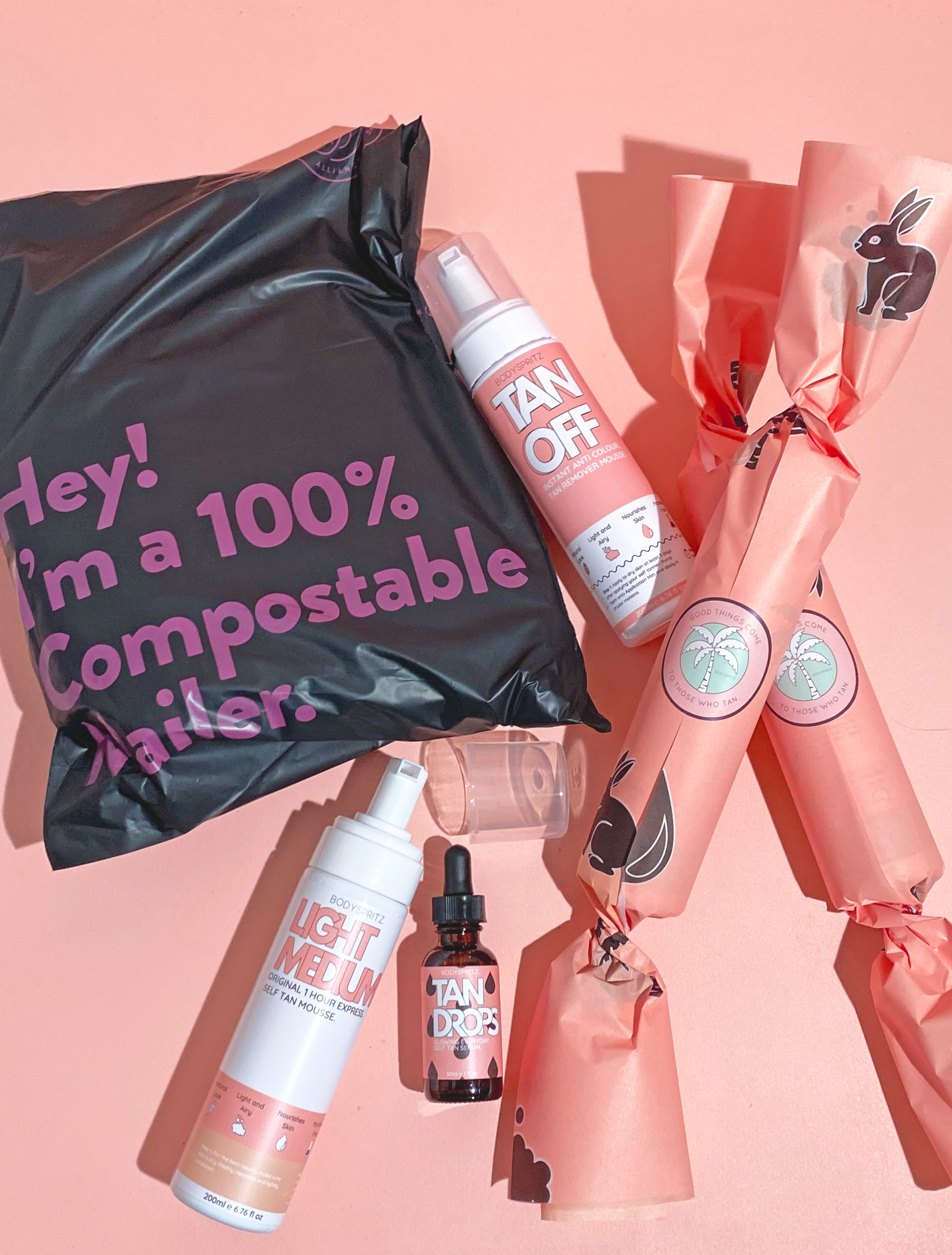 Once you've navigated the labeling maze, identified how your products are categorized, and understood your shipping restrictions, it's time to pack.
Packaging should be the most enjoyable part of the shipping process. It's where your brand can show off some flair and assert some control to ensure your products are safe and secure.
You can't guarantee that delivery drivers and post office handlers will be gentle with your packages. But you can do your part to make sure that your products could be thrown, bumped, and bashed without any risk to your items.
Here's how to ship perfume, cosmetics, and beauty items so well that you'll never need to worry about damages:
Pre-packing package check

Before you put the goods into the postage packaging, you want to make sure that the product packaging is ready to go:
Check the lid is secure ✅
If there is a product box, make sure it's securely closed ✅
Consider putting each item into a leak proof bag ✅
Wrap each bottle carefully

All glass bottles should be wrapped with multiple layers of bubble wrap (or bubble wrap alternatives if you want to be sustainable). If you are shipping more than one item to a customer, make sure that every bottle is individually wrapped.
Mailers vs. boxes vs. cartons

Makeup and other products with less fragile packaging are well suited to mailers. However, perfume bottles, nail polish, or other items packaged in glass are better to be shipped in boxes.
As a rule, go for boxes that are big enough to leave 4 inches between the item and the wall of the box. This ensures there is a buffer. Even a big drop or significant squashing of the package isn't going to allow for damage to your product.
If multiple items are being shipped in the same box, be careful to pack them so that there is space between each bottle. Again, think of if that box gets put under a lot of pressure, you want to ensure the goods inside are protected from smashing together.
Invest in quality package stuffings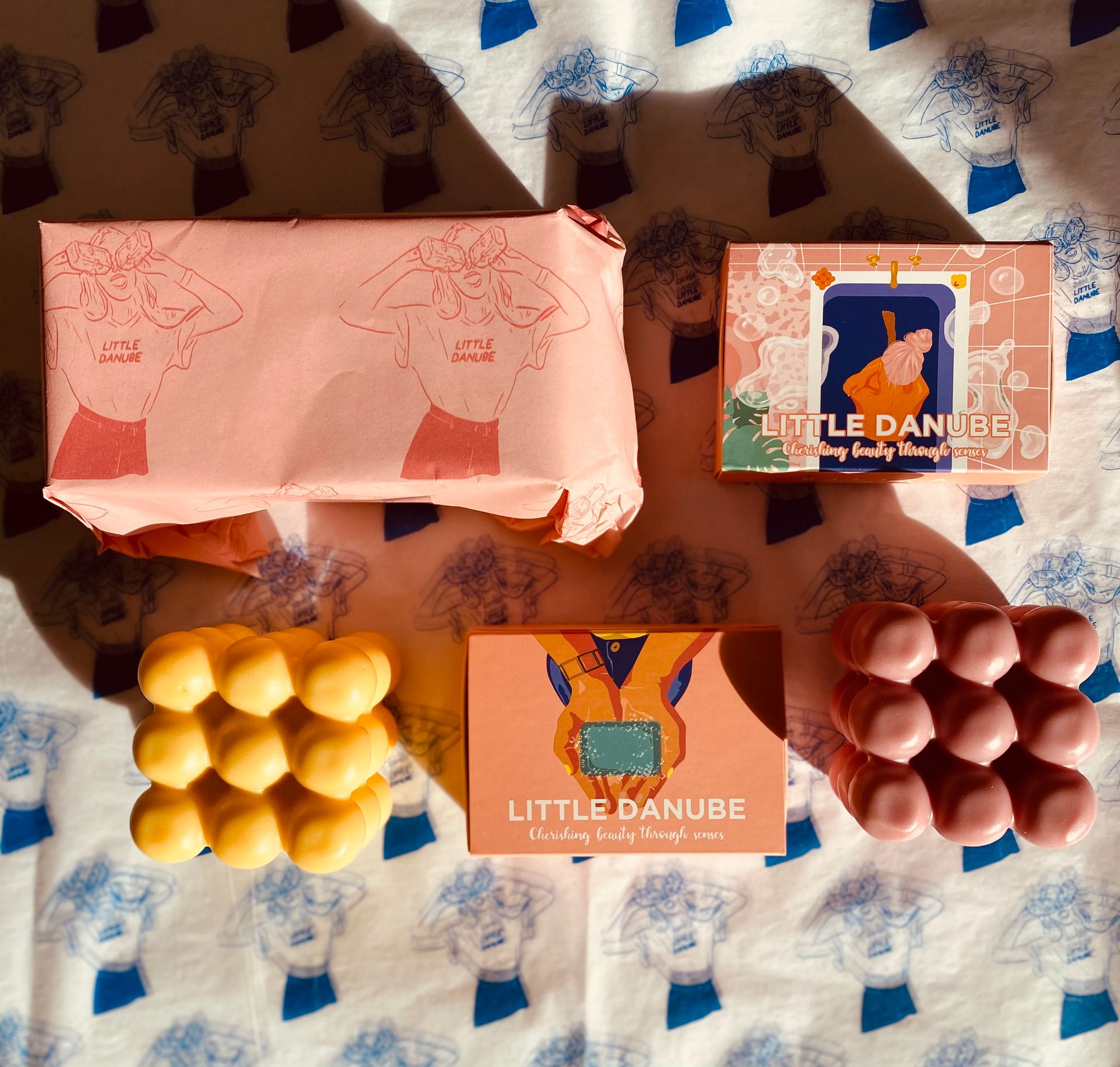 Keeping your bubble-wrapped items from crashing together is your package stuffing. For this, you could use packing peanuts, tissue paper, green wrap, or air pillows. Just make sure that you pack them in enough so that any shaking doesn't allow your items to move.
To test this, close your box and give it a gentle shake. If you can hear your items moving, you need more package stuffing. If not, you're ready to close it up.
Seal and label for security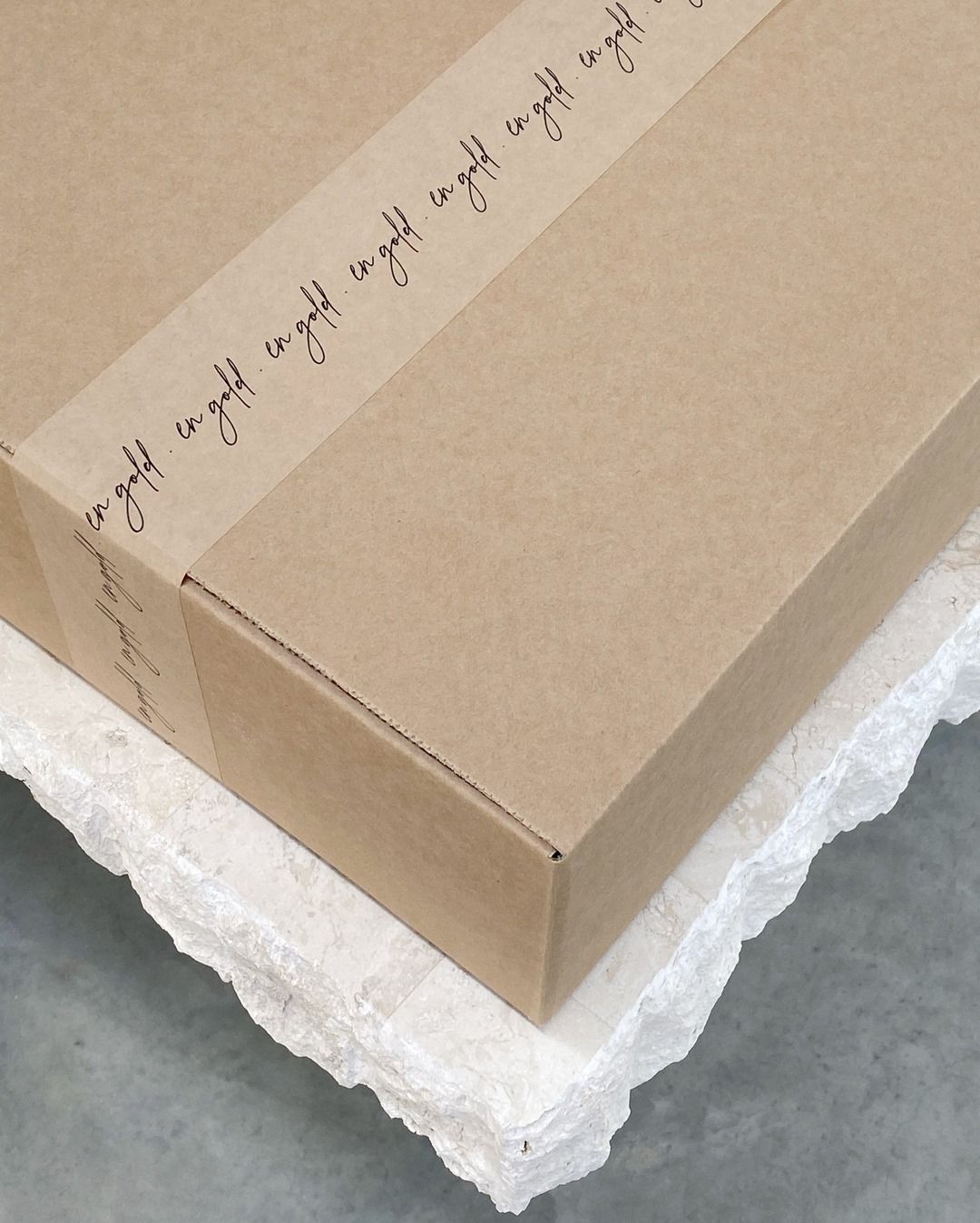 Once you're all packaged, you want to make sure your package is securely sealed.
Remember, labeling is important for shipping perfume and other hazardous materials. Use heavy-duty packing tape to make sure the box is completely secure and tamper-proof. And then add your shipping labels, including the Limited Quantity label.
Wrapped and ready to go

While there is a lot to consider, running a business in the perfume, cosmetics, or beauty space is a whole lot of fun. If it's your passion, or you can see a great business opportunity, these restrictions shouldn't hold you back. Happy shipping!