Our Creative Community holds monthly design challenges for our wonderful Creatives to take part it and showcase their work. These challenges are held to help promote creativity, exposure and collaboration within our community. It also supports our reforestation efforts as we plant a tree for every entry submitted. We love being able to support our creatives and the environment all at the same time. Each month has its own specific theme and for this feature, we've rounded up striking entries from our July #noissuechallenge!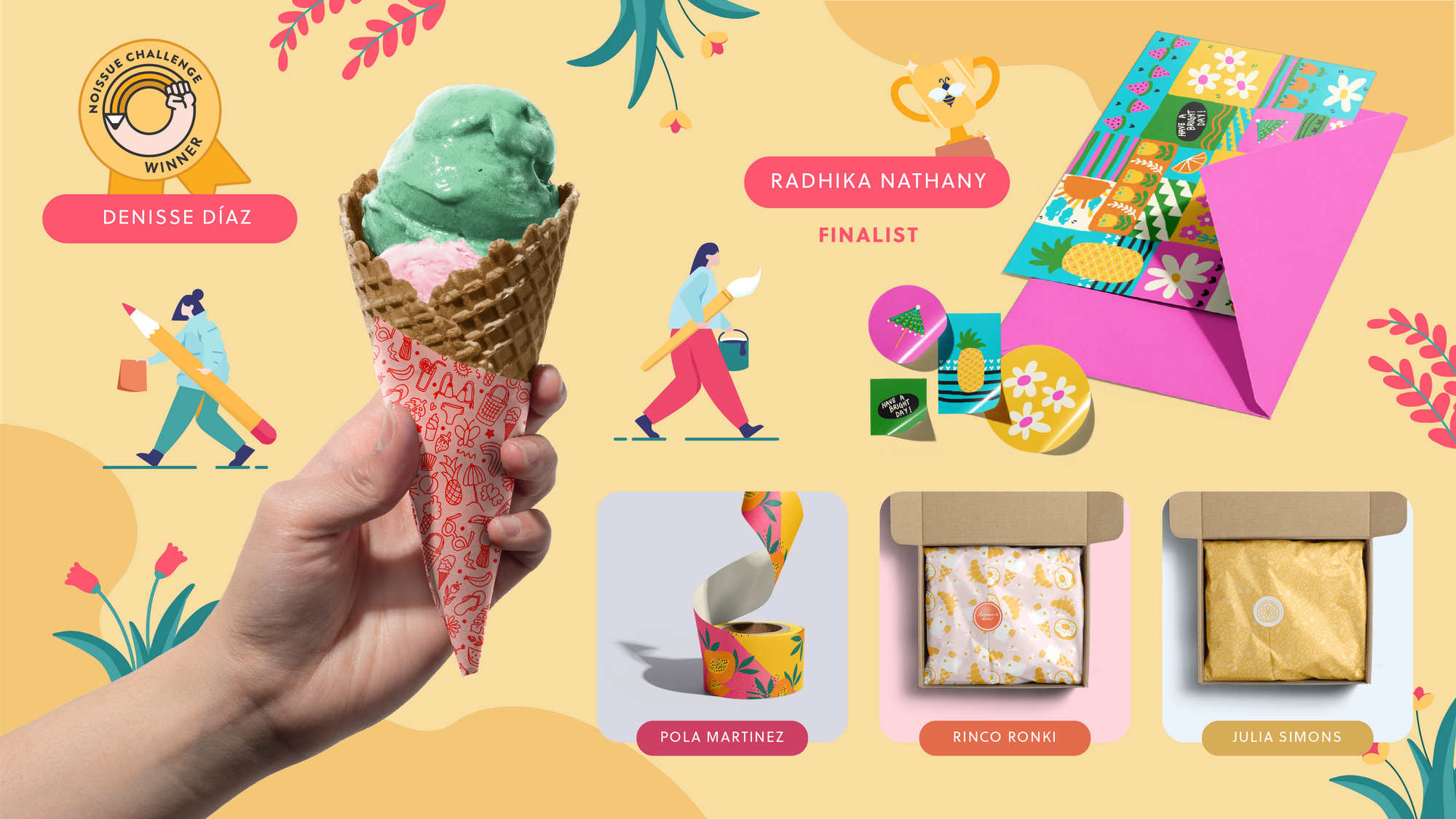 For July, the theme was all about celebrating the delicious snacks of Summertime! We had asked our incredible noissue Creatives to share with us their beautiful packaging designs featuring some sweet summer treats! 🍍🍉🍦
Check out some of the lovely entries submitted below!
Pola Martinez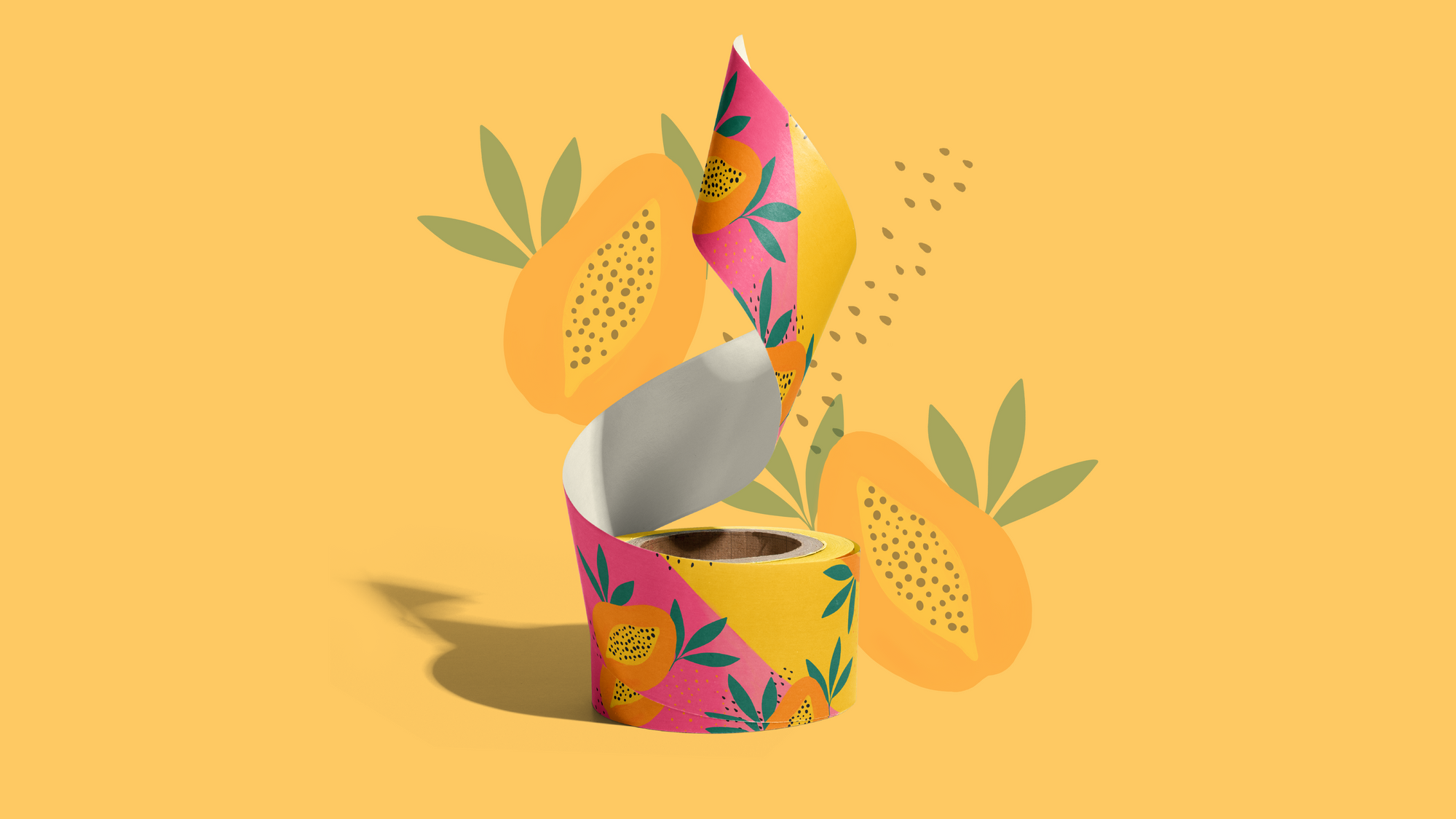 Pola is a Chilean designer and illustrator who is greatly inspired by the floral world and the use of vibrant color combinations. Her tape design was inspired by tropical fruits, specifically a papaya. The tropics are usually related to happy and refreshing colors; and for Pola, it is a reflection of summer.

Rinco Ronki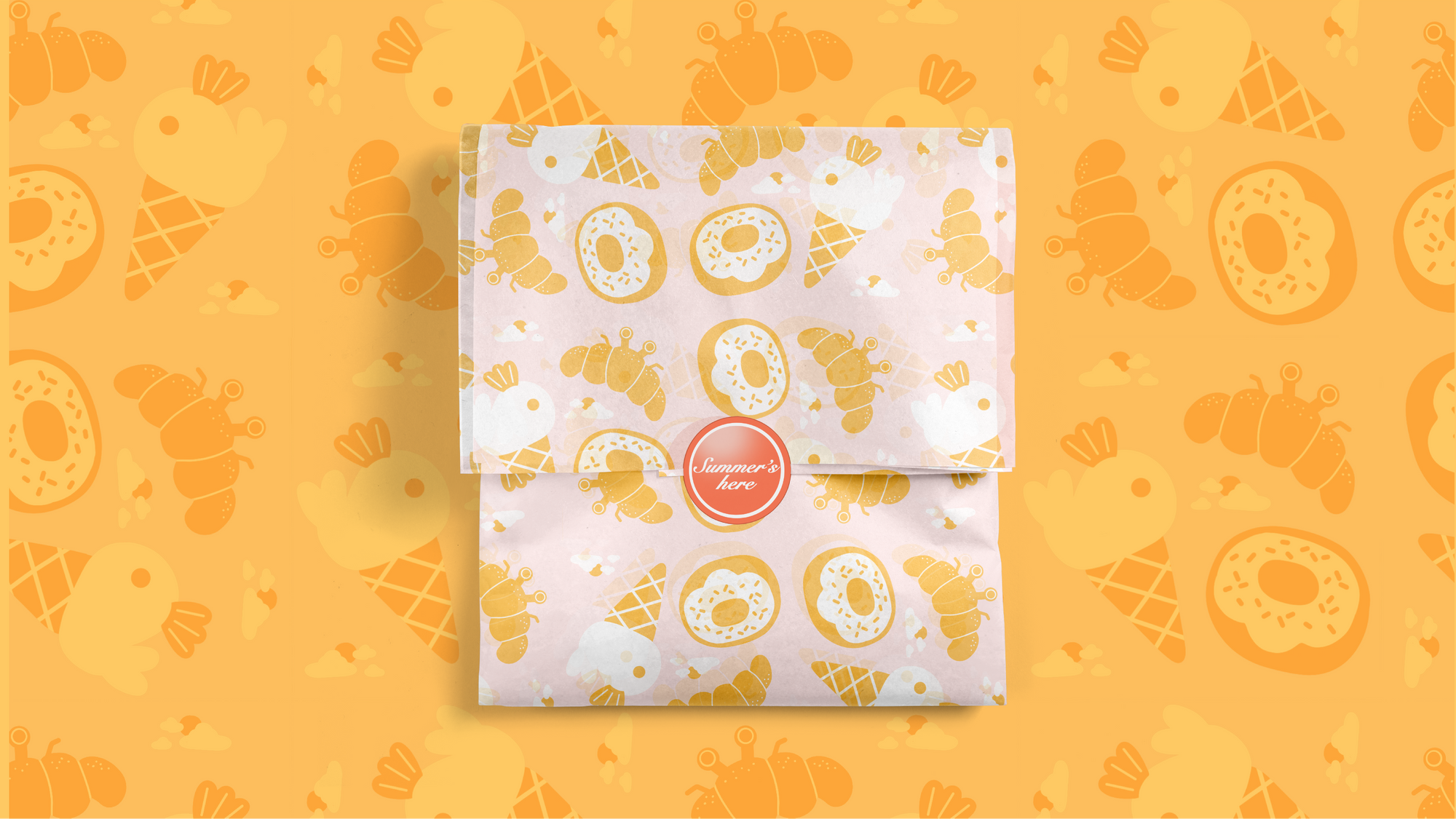 Rincoronki is a digital illustrator inspired by super cute animals, pretty colours and a little bit of silliness; which she loves to bring to products and packaging! For her tissue design, she used some illustrations of a beach themed bakery to represent summer memories of happy smiles, sunny days and sweet treats.

Julia Simons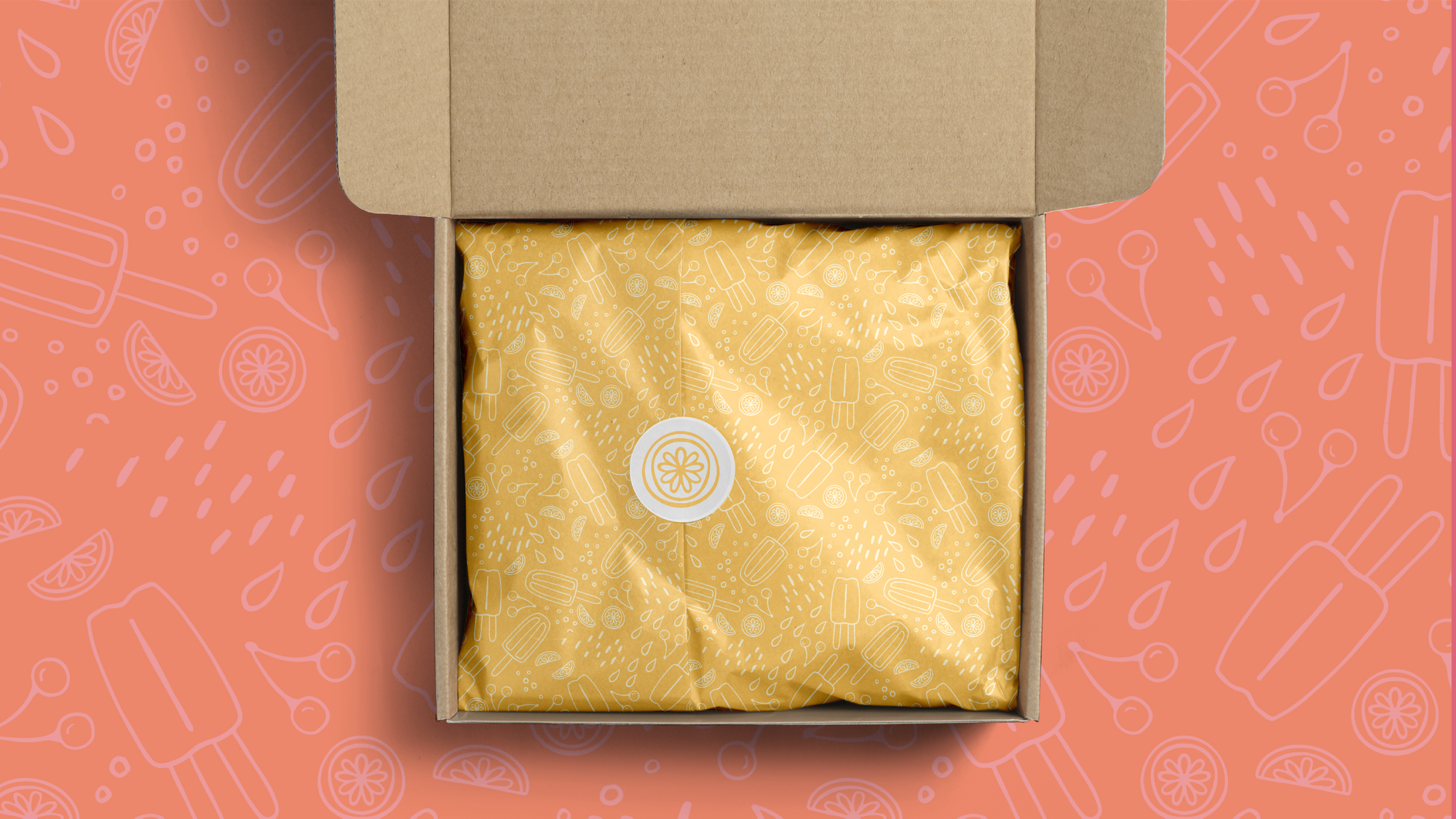 Julia is the artist and creator behind Seek to Spring, a Seattle-based surface design and artisan jewelry company. Her main design purpose focuses on organic themes brought to life though bright and vibrant colors! She had a blast with the July challenge as she got to pull inspiration from the dazzling yellow sun and the refreshing treats that help keep you cool. Together, they make a perfect summertime combination!

Vero Parra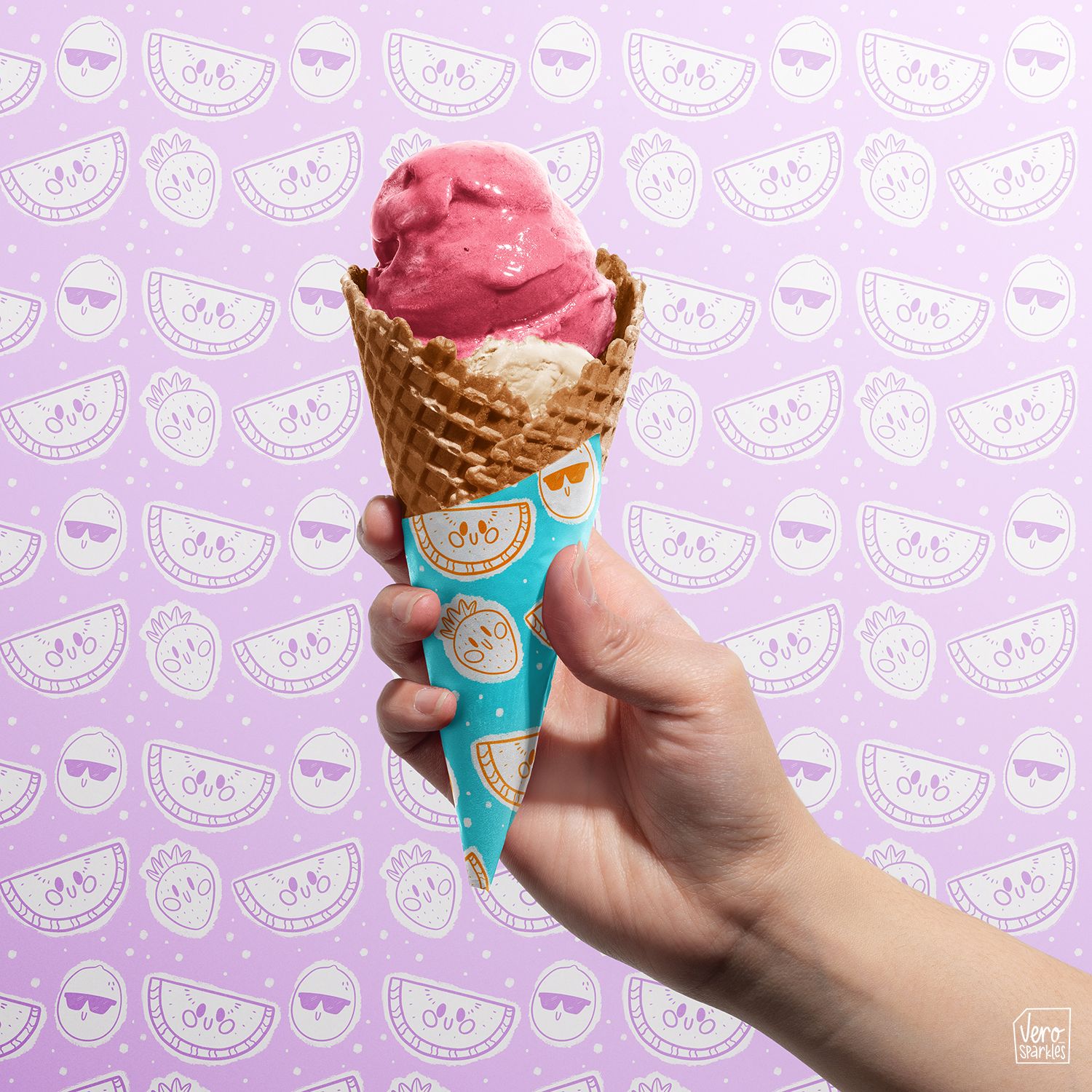 Veronica is a children's book Illustrator and branding designer. She loves creating fun graphics that lift up others, even if simply through a smile over a cute drawing. She enjoys working with subjects of mindfulness and spirituality, consistently sharing a message of self-empowerment through her work. Her entry was inspired by healthy summer treats. Some days we'll have ice cream, but it is important to have balance, and other days include fruit as well. It can be just as yummy and satisfying, bringing as much joy and more energy.

With such a pool of incredible entries sent in, it was definitely a tough choice in choosing our two finalists! From a collection of refreshing and delectable summer treat-inspired designs, we named our finalists and sent them through to Instagram for voting. Our amazing Creative Community placed their votes and we're so excited to announce the results. Check them out below!
🎖️ Presenting our July #noissuechallenge Finalist:
Radhika Nanthany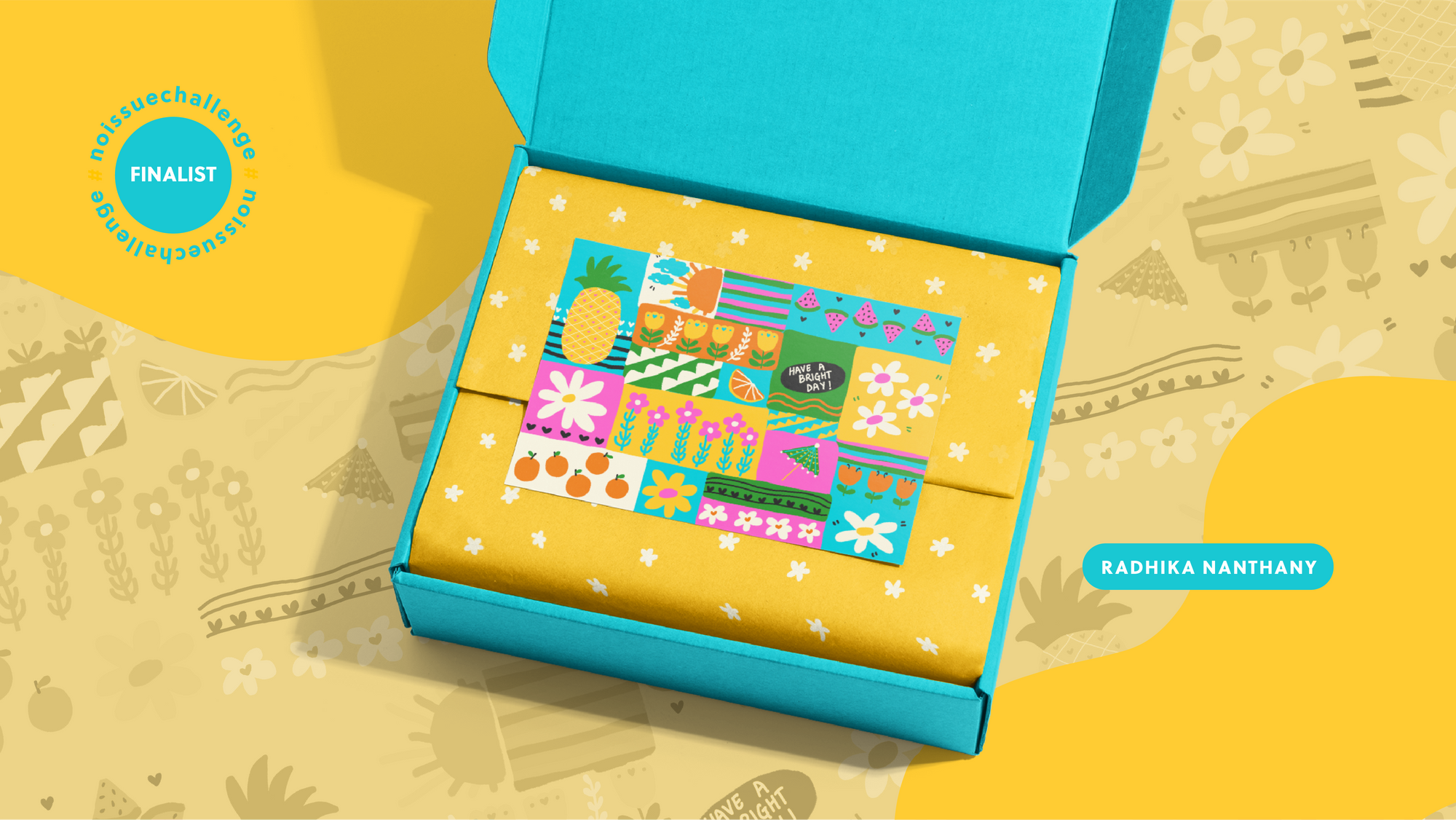 Through her own journey of trials and errors, Radhika has now found her own true creative happiness by specialising in quirky, playful, and happy packaging and merchandise design. She is based in India and finds her inspiration from everyday conversations, food, colors, nature, travel and even Indian Bollywood songs. For her entry, she blended in her style with summer elements portraying a happy summer vibe. Her artwork features pineapples, watermelon slices, an umbrella, the sun and flowers and added a little note to remind others to have a bright day!

🏆 Presenting our July #noissuechallenge Winner:
Denisse Díaz
Denisse is a Spain-based illustrator and surface pattern designer. She is a fashion designer by profession, but later found her true passion and started Ilustra Deni as a freelance designer. She likes everything related to prints, illustration and designing hand-lettering. She takes her inspiration from various sources, namely songs, meals, daily life, and emphasizing flora and fauna above all.
Interested in joining our design challenges? Keep an eye on the @noissuecreatives Instagram feed for our monthly #noissuechallenge announcements, updates and special projects!