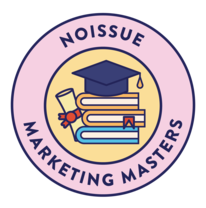 When you're developing a marketing strategy, there's one question you need to answer before getting started. 👇
Who are you selling to?

Many established brands already feel as though they have a strong grasp on their target audience and buyer personas, meaning that audience research is not considered a priority. In fact, 65% of marketers report doing little or no audience research.
But this can seriously hinder the effectiveness of your sales and marketing efforts. If you don't know who you're selling to in real terms, you're missing out on a lot of valuable sales leads!
In this blog, we're going to cover the basics of audience research and buyer personas, with plenty of actionable tips to get your business started.
First, what is audience research?

Lets say that you're a brand new business, or an existing company wanting to revamp a tired marketing approach. If you're going to make yourself relevant to customers, you need to understand who your target audience is.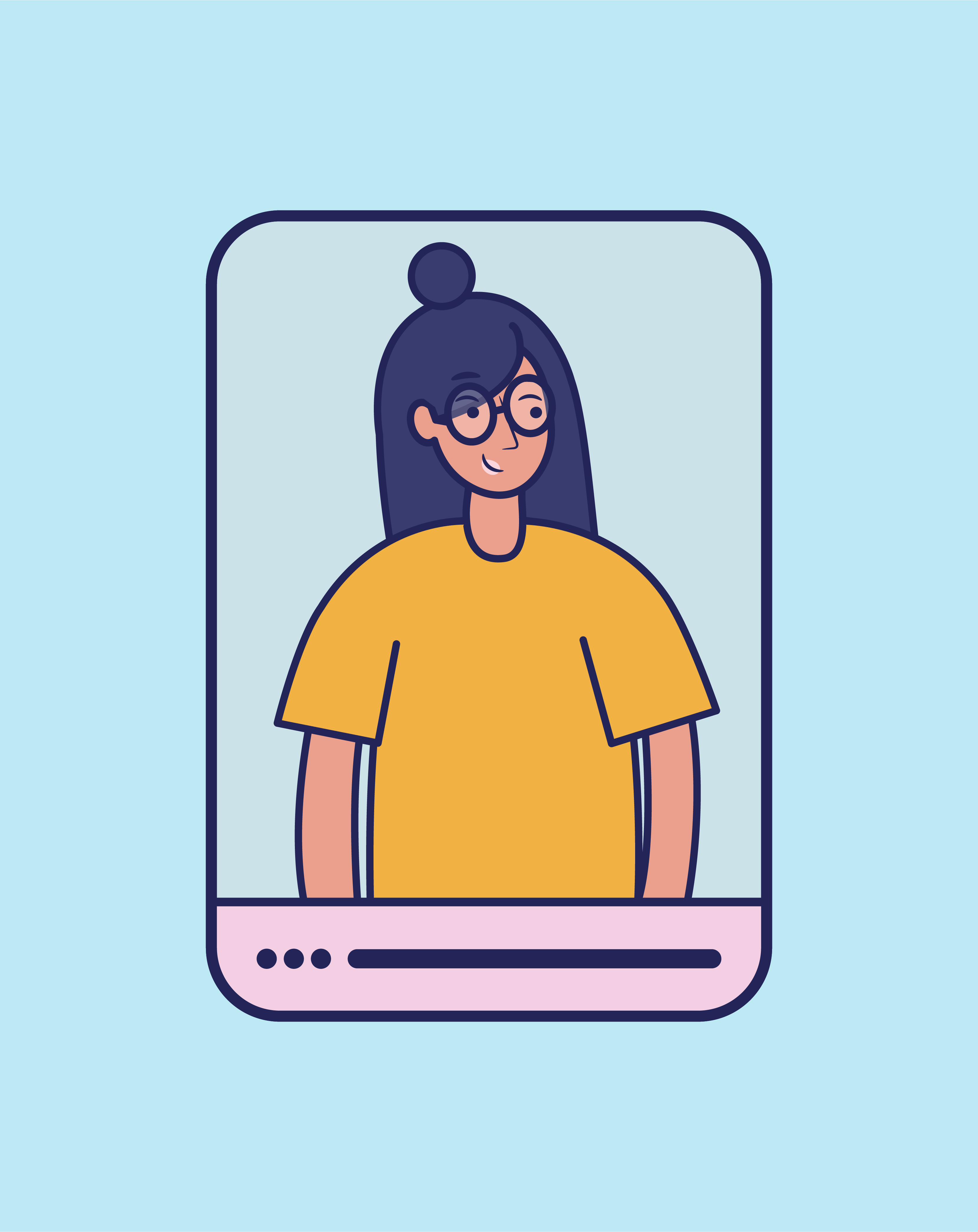 You need to gain in-depth insights into their pain points, how they like to solve problems, and what values they look for in a brand. This requires embarking on some thorough audience research.
Why audience research is essential in marketing

Without knowing who your audience is, it's impossible to connect with your customer. You won't know how to tailor your product or service offering, messaging or sales pitch. In short, you're totally in the dark.
By putting in the time and effort to understand your audience, you'll be equipped with the information you need to create a marketing and sales strategy that's engaging and relevant.
3 steps to conducting valuable audience research

Audience research can be divided into two main types:
Primary research (conducted firsthand in the form of interviews or case studies).
Secondary research (making use of existing sources to learn more about your audience).
To gain the most valuable insights possible, your audience research strategy should ideally contain a mixture of these two approaches.
1. Nail down your key demographics

Audience research can be quite overwhelming, so it's always best to start by utilizing the information you already have. Remember: There's a lot more at your fingertips than you might think.
Google Analytics. Your website is one of the key gateways to your business — meaning it's one of the most valuable repositories of demographic data on current and potential customers. As well as identifying the age, gender, location, and interests of your customers, Google Analytics can also tell you which blend of demographic indicators is most likely to result in conversions and how much they're likely to spend.
To gather this information, demographic data collection needs to be enabled. Find out how to set this up here.

💡  Tip: Because you are gathering personal data from website visitors, you need to make sure this is stated in your website Privacy Policy.
Facebook. Facebook can also tell you a lot about your audience. Your own Page Insights can give you a breakdown of demographic data on who likes and follows your page, while the more powerful Audience Insights allows you to explore the behavior and interests of potential customers who are likely to be interested in your brand.
LinkedIn. For B2B-oriented businesses, it's important not to forget about LinkedIn for professional insights. By installing Linkedin's Insight Tag on your site, you can gather information such as industries, company names, job titles, seniority, and locations of professionals interested in your product/service.
2. Implement customer outreach

Once you have these demographic insights on-hand, you can use them to inform your primary research activities.
The heart of audience research is finding out what drives customers to seek out your offerings. Without this missing piece, it's difficult to build an accurate image of your target customer and how to appeal to them.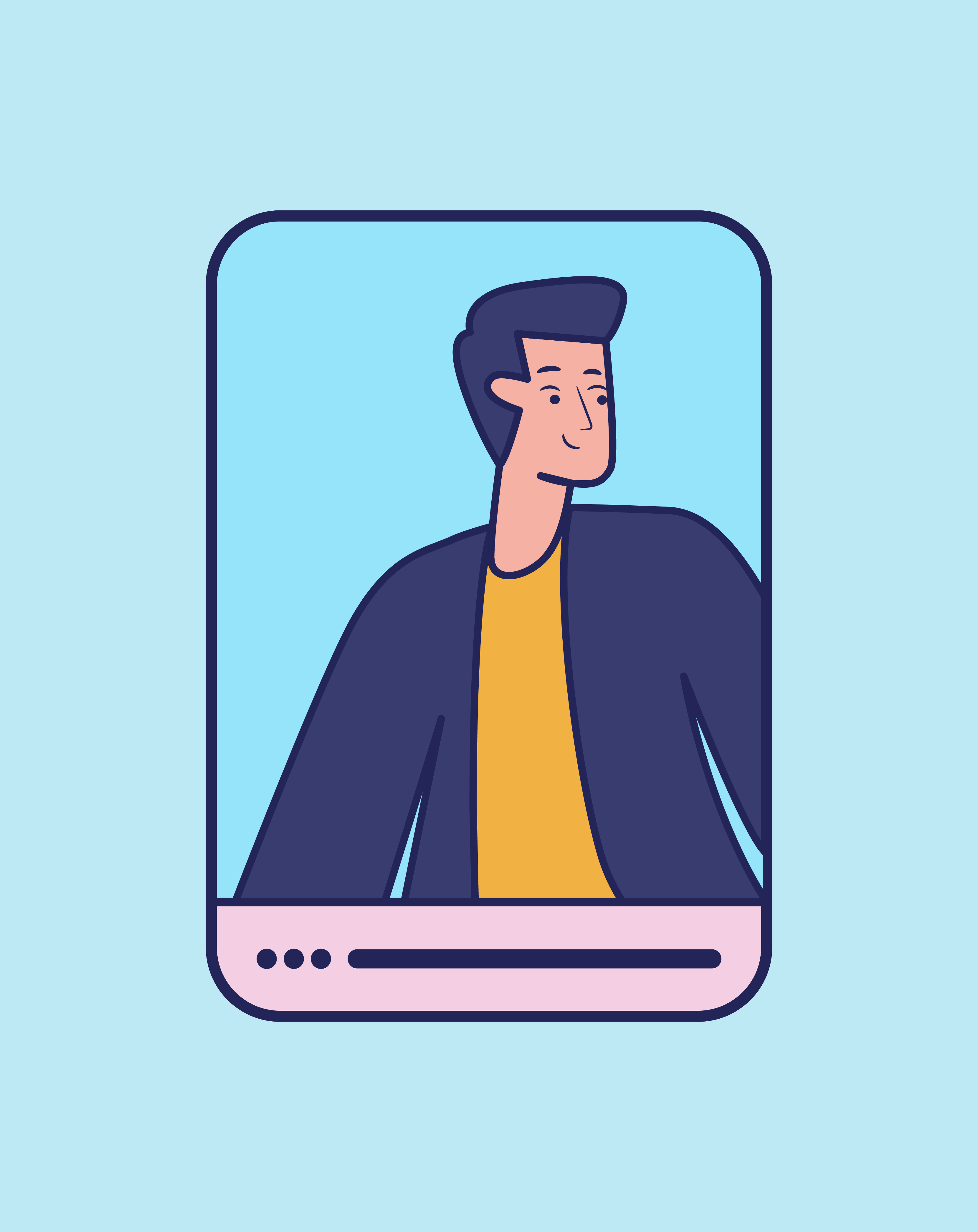 So, how do you find out what prospective and current customers want from your business? You start by asking them!
Compile a list of contacts. It's always a good idea to start with customers that your sales team has had contact with recently, as your outreach efforts are much more likely to bear fruit than to more distant, 'cold' interactions. It's a good idea to bring in some form of CRM or automation to help speed up this process.
Create a list of interview questions. Your interviews are only going to be as strong as the questions you ask. Questions should be tailored to ensure relevant answers, but also broad enough to allow interviewees to bring in outside information which could prove valuable.
Here is a list of possible questions you could use for interviews (you may need to tweak them depending on whether you are a B2B or B2C business):
What experiences/pain points/triggers persuaded you to search for a solution?
What do you think is the key benefit(s) of our offering?
What interactions did you find particularly helpful during the buying journey?
Why did you not consider (insert competitor here) to fulfil your needs?
What is one way you think we could improve our offering?
3. Write up what you've discovered

This may sound obvious, but it's vital to develop a good system for storing and analyzing data – especially as you start building out your sales and marketing strategies.
For example, you could compile all of your customer interviews in an Excel spreadsheet that your sales team can access to inform their sales pitches, or via a cloud-based collaboration platform such as Airtable. When all of your information is in the same place, you're not letting any key insights go to waste.
Defining your buyer persona(s)

Buyer personas exemplify what your business sees as an "ideal" customer. Rather than just basic demographic information, buyer personas should be a multi-faceted representation of who your brand is most likely to appeal to.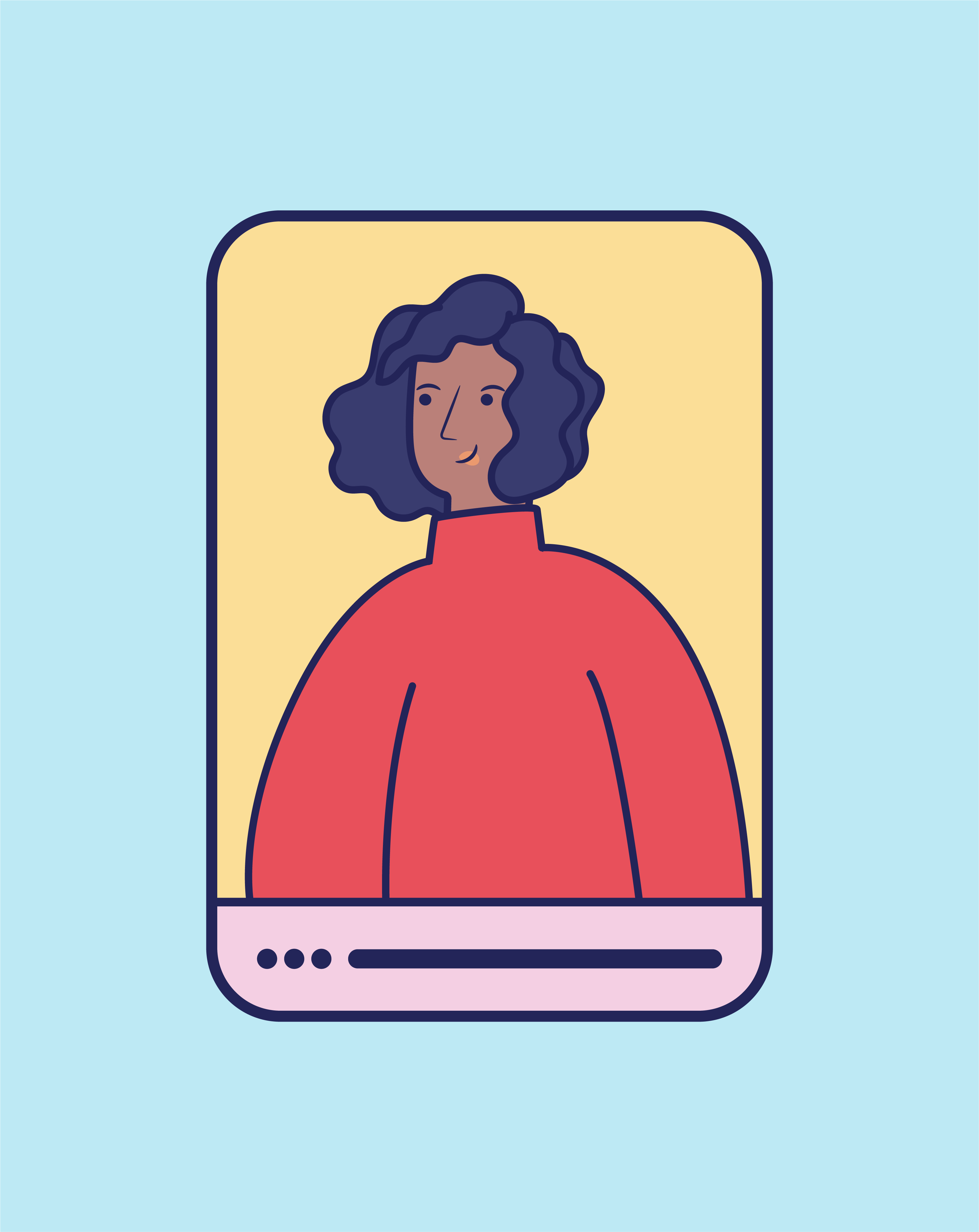 In short, they should feel like a real person who is shopping at your store, browsing your website, or reading your company blog. Your buyer persona should help you to define whether your branding, marketing, and sales strategies are hitting the mark. In fact, 90% of companies using buyer personas report having a much clearer understanding of their customers.
For example, it's not enough just to say that your core persona is "25 to 45-year-old women."  You also need deeper-level information that allows you to speak directly to your customer, such as:
Does she work full-time or part-time?
Is she married or single?
How much disposable income does she have?
How does she like to shop?
What are her key pain points?
How to develop a strong buyer persona(s)

1. Create your profile(s)

With your audience research completed, you can use the insights you've gained to start developing profiles of your buyer personas. In short, this means crunching all of that qualitative and quantitative data into coherent, easily digestible profiles.
However, this is where a lot of businesses fall short. When they have the data to back up their choice of buyer persona, it's easy to skip this step and see it as unnecessary. But it's difficult to make buyer personas actionable if they haven't been summarized in the context of how a business can address their needs.
Here is a great example of a buyer persona profile put together by a coffee shop:
The profile not only includes information on the background and behavior of their buyer persona (dubbed "Sarah Student") but deeper psychological factors that drive her decision-making, such as life goals, influences, and daily routines. It's a goldmine of information that's highly valuable in the context of marketing and sales. You can create a profile using a simple word processing app, or make use of free persona templates like those offered by Xtensio or Alexa.
2. Present your profiles to your team

If you're going to get maximum mileage out of your buyer personas/profiles, you need to think about how best to present them to different teams within your business. By tailoring how you present this information, you can make sure that you are leveraging your buyer personas as much as possible via an integrated approach.
Sales. Your buyer personas as highly relevant to your Sales team because they help to unlock your customers' motivations and pain points. Moreover, because they are front-line staff, your sales team also play an important role in validating your personas throughout the real-life customer journey.
Key areas of focus:
The customer lifecycle for your persona (e.g. how they progress down the sales funnel)
Crafting engaging and relevant sales pitches
Communication preferences (e.g. phone, email, text message)
Marketing. Buyer personas are particularly important to your inbound marketing materials. Blog posts, whitepapers and webinars are all great ways of presenting solutions to your persona's concerns - but only if they're crafted in a way that appeals to their interests and how they like to solve problems!
Key areas of focus:
On-page SEO (e.g. key search terms that match your persona's intent)
Email nurture flows
Content mapping + planning
Customer Support. Your support team sits at the cross-section of a variety of business activities, meaning they are well-placed to communicate back to management regarding their interactions with personas.
Key areas of focus:
Streamlining the troubleshooting process
Cultivating relevant help features/resources
Monitoring customer feedback
3. Keep looking for ways to refine your persona(s)

Your job isn't done when your personas have been completed and circulated; businesses and industries are always changing and evolving, and this means that your audience is too. For this reason, it's important to continue with periodic research to keep your buyer personas up-to-date.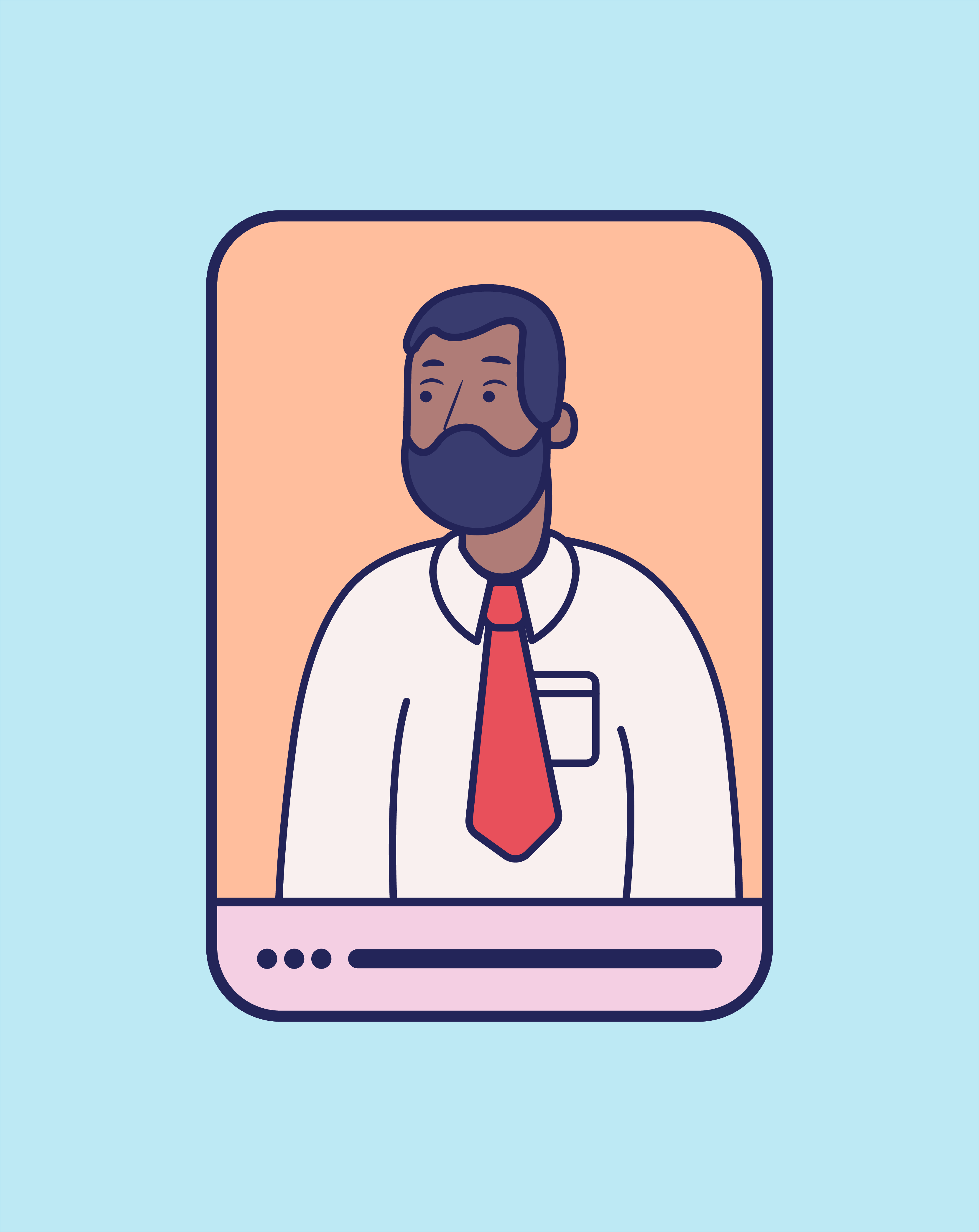 For example, customer surveys are a brilliant way to learn more about what your target audience is interested in or thinking about at a particular point in time. By hosting them regularly, you can track continuing trends over time that may require a pivot in your personas.
Audience research and buyer personas are central to your business's ability to execute well-targeted lead generation, sales and marketing strategies. Without these, it's impossible to know who your business appeals to and how to deliver an exciting offering that meets their needs.
With this in mind, it's well worth taking the time and effort to establish a clear research methodology that garners valuable insights — your bottom line will be much better off for it!
---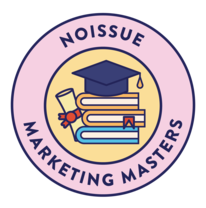 Marketing Masters is a new series by noissue that takes businesses who are starting out on an educational journey through marketing. Each month, we help you level up in a new area of marketing knowledge with the aim of graduating at the end of the year as a Marketing Master. A new story will be released monthly, so be sure to check back for more if you enjoyed this piece.