We have some exciting news we just can't keep to ourselves! Incredibly talented individuals from the noissue Creative Community have crafted design templates for noissue Cards! What does this mean? It means that you can now take these unique card templates, designed by Creatives from around the world, and customize them to suit your own brand. Shop the card templates here (slide 5), but first, meet the folks behind the designs who hail from Portugal, Germany, Ireland, and New Zealand (just to name a few!)
If you've been looking for custom packaging for your brand, but didn't think you could design it yourself, these customizable card templates from our Creative Community will help get you started!
Eva is a graphic designer & letterer from Porto, Portugal, who believes your uniqueness is your brand's greatest asset. To ensure your true colors shine through, she'll incorporate lettering into your brand's logo & graphics so as to attract a like-minded crew and reach its highest potential. Eva created 3 different Thank You designs for this project, to allow you brand identity to shine through!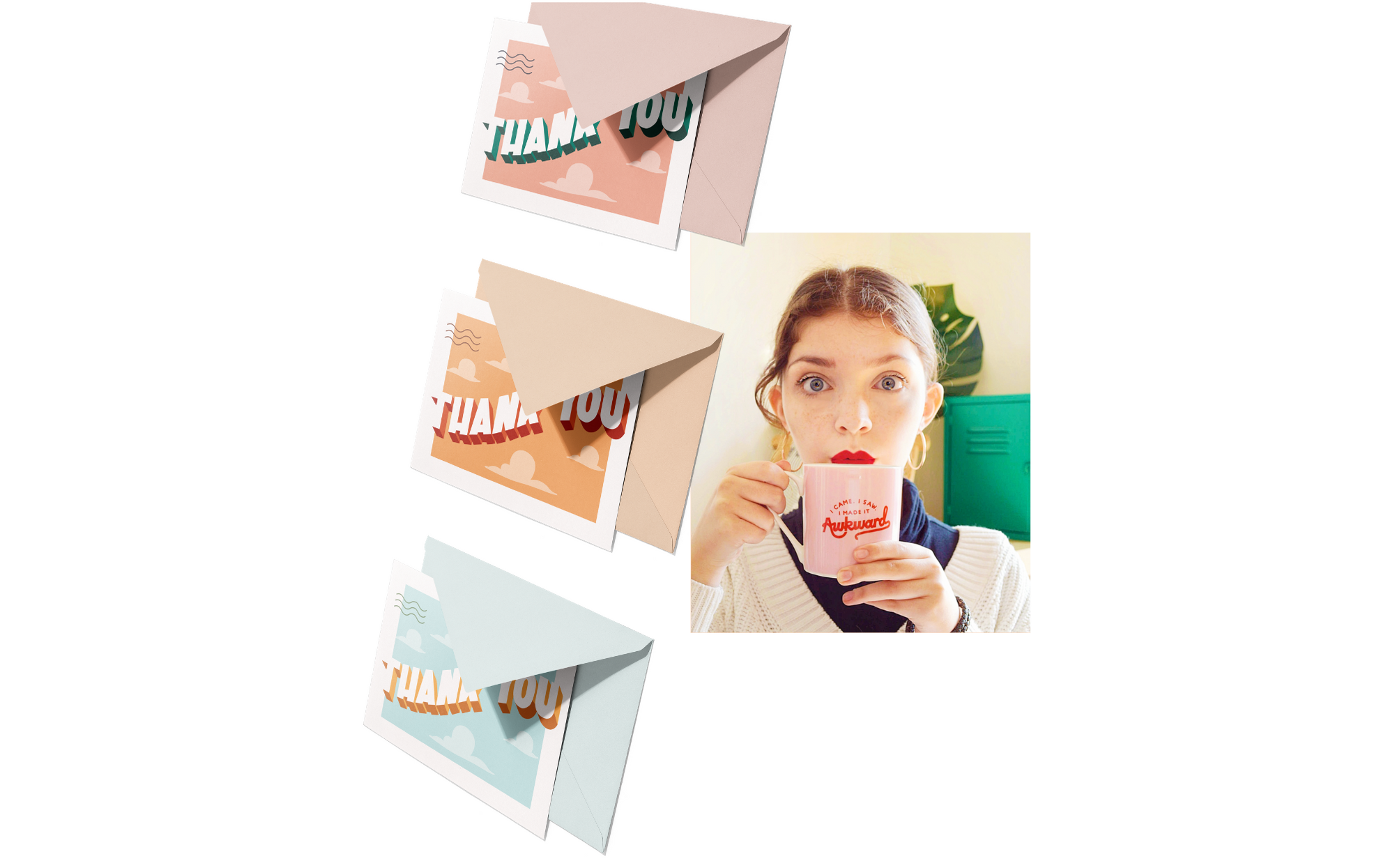 Hello Matze Illustration (Martina Stock)
Martina Stock of Hello Matze Illustration Germany. Her illustrations and patterns are full of happy color and quirky creatures, which she built into her custom noissue Thank You card templates. The muted pastels and nature-themed illustrations radiate feel-good and positive vibes all around.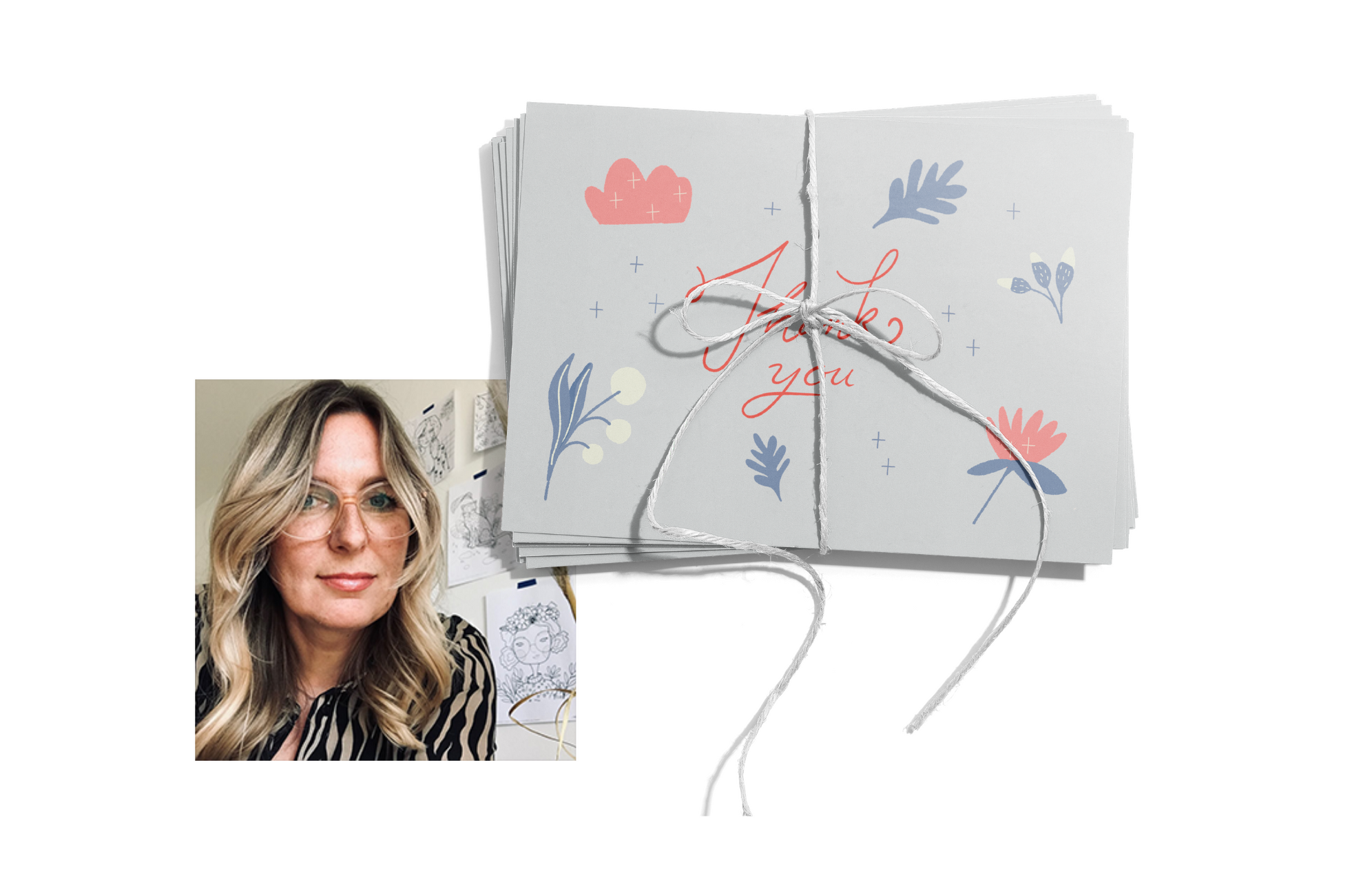 Kelsey Davis is a freelance illustrator living (mostly) in Oklahoma City. Kelsey has a particular love for bold shapes combined with soft color palettes and interesting textures. Her noissue Thank You card templates showcase these elements perfectly and will liven up any customer's day!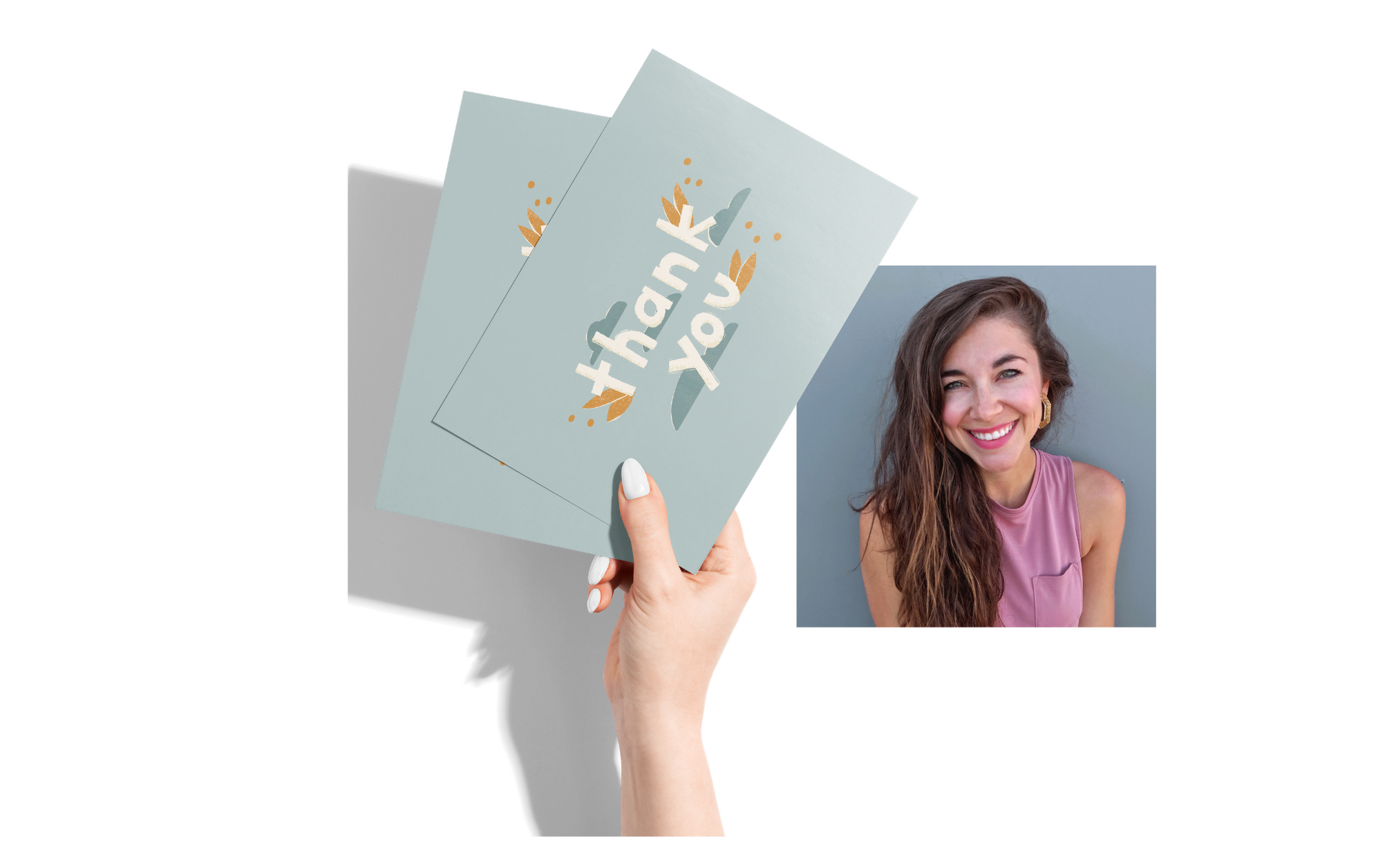 Maybe Today is a collaborative design practice based in Melbourne, run by Natasha Maben. It is important to them to source materials and engage in practices that are kind to our planet and support other small businesses that reflect similar values. They are heavily inspired by architecture and the everyday. Their incorporation of geometric shapes into this noissue Thank You card template makes for a striking design, easily adapted to any brand with a modern feel!
Grace Enemaku is a Nigerian-Irish designer and illustrator from Dublin who aims at creating and shaping brands that people will obsess over. Grace believes each project has the potential to add color and imagination to the world, and her card Thank You Card templates showed no less. Her design features a bright color palette with matching glittery typography to add some spark to your brand!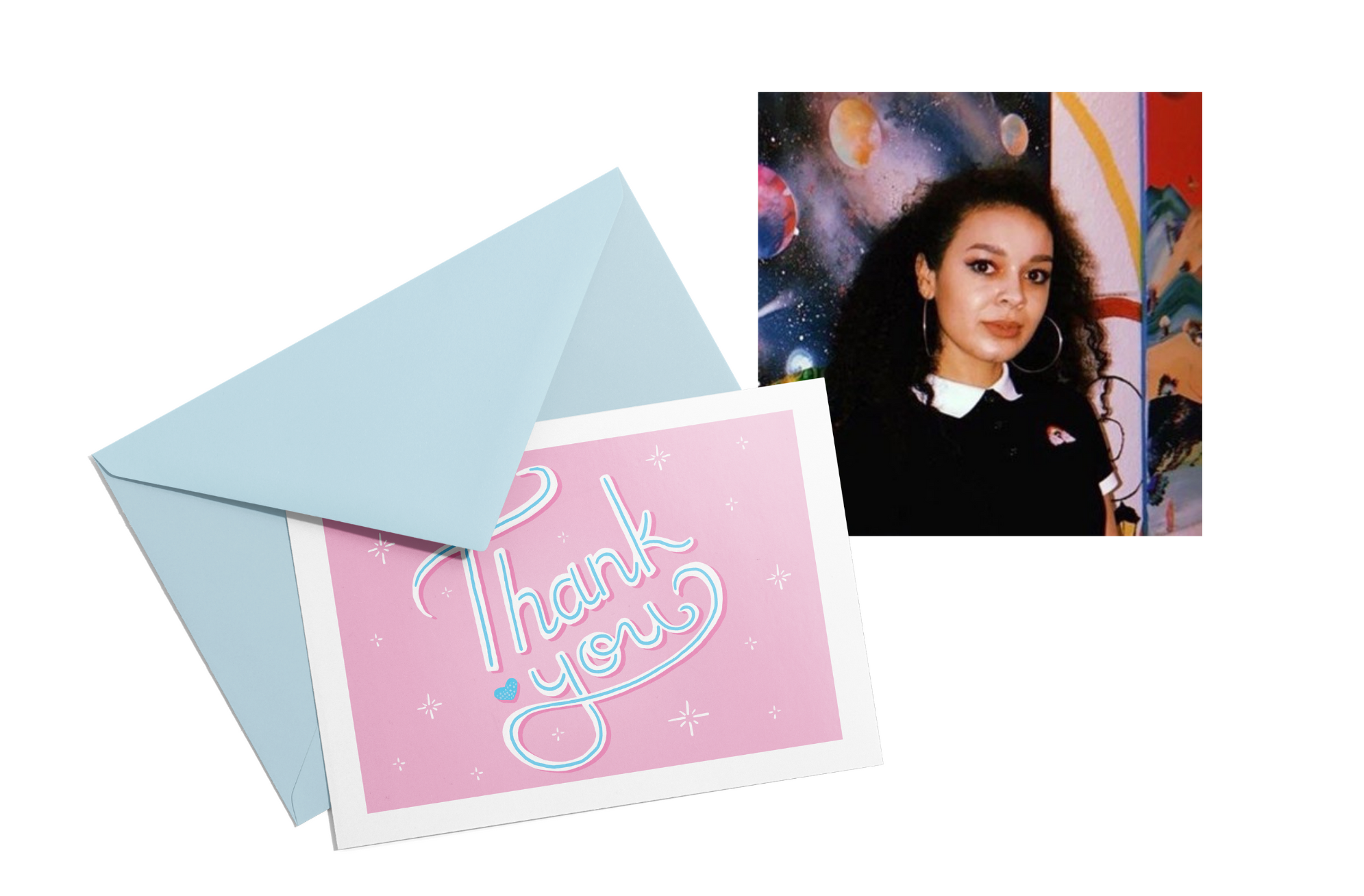 Tatiana is a hand letterer and graphic designer. Originality and creativity are the heart and soul of what she delivers with every graphic, art piece, post and interaction. Her card template features a beautiful minimalist design. The muted tones and elegant typography make for a classy, sophisticated Thank You card.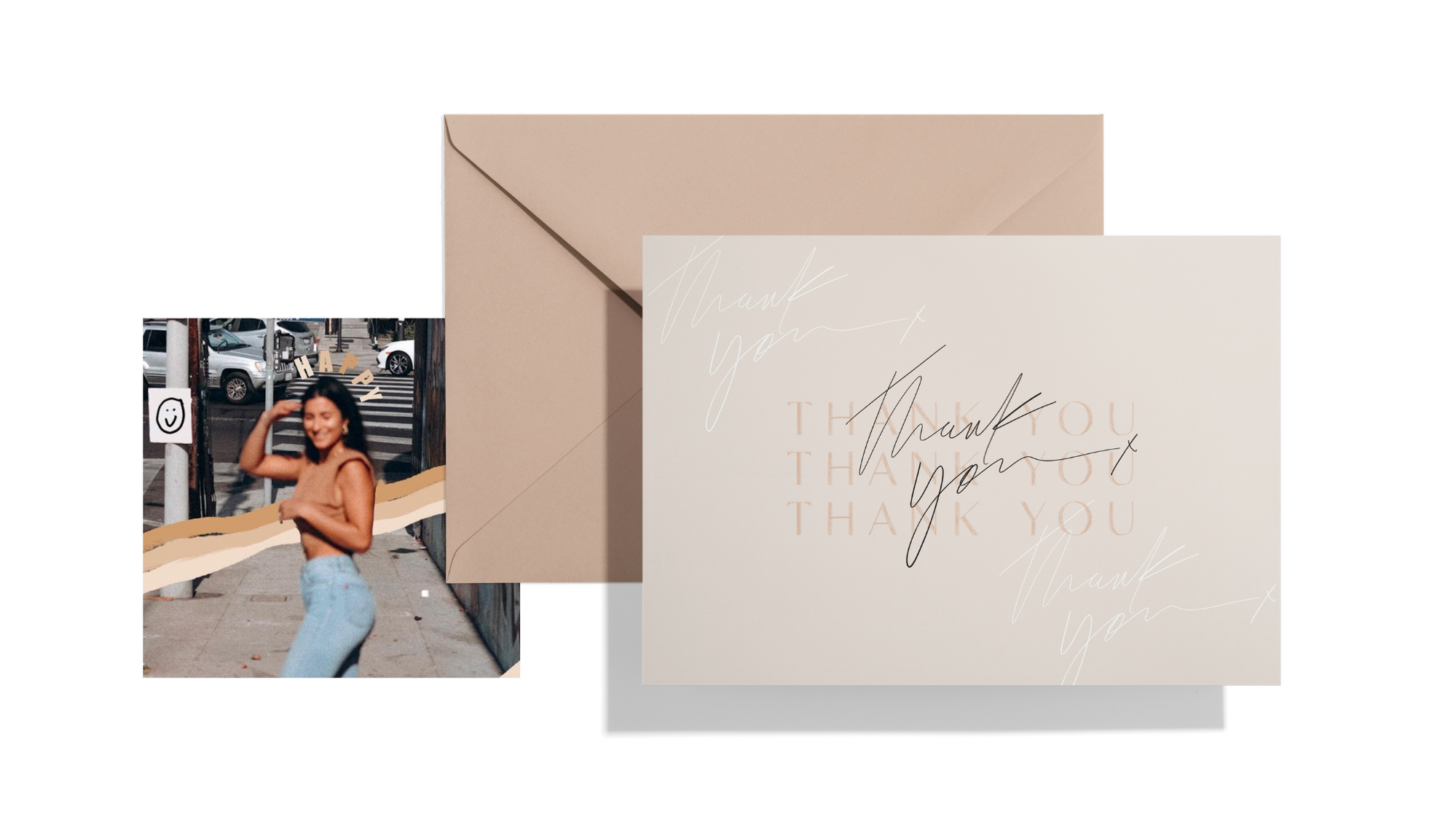 Courteney Designs (Courteney Moore)
Courteney Moore is an illustrator & designer based in Wellington, New Zealand. Courteney has found a passion in illustration. She loves helping businesses create a brand identity that reflects what they are about and brings their vision to life. She designed 3 noissue Thank You card templates, featuring quirky designs and typography. We love the retro funky vibes!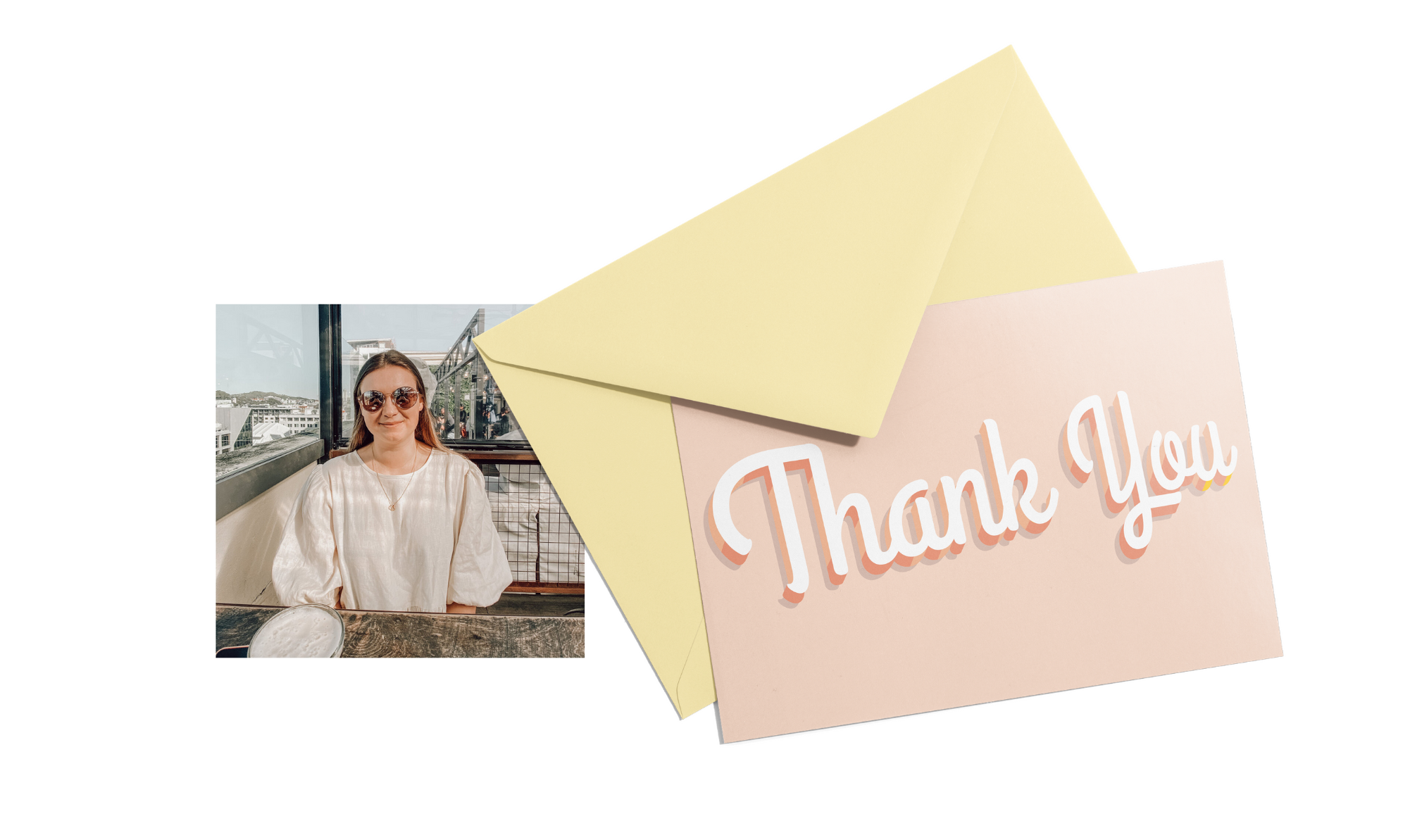 Dinah is a pattern and surface designer based in The Netherlands and known for her minimalist, yet playful prints. Dinah plays with textures, colors and simplicity. Her use of textured and abstract patterns in her noissue card templates showcase her signature style. She draws inspiration from art, architecture and nature and incorporates these elements into her work. We love the abstract strokes and the choice of color palettes.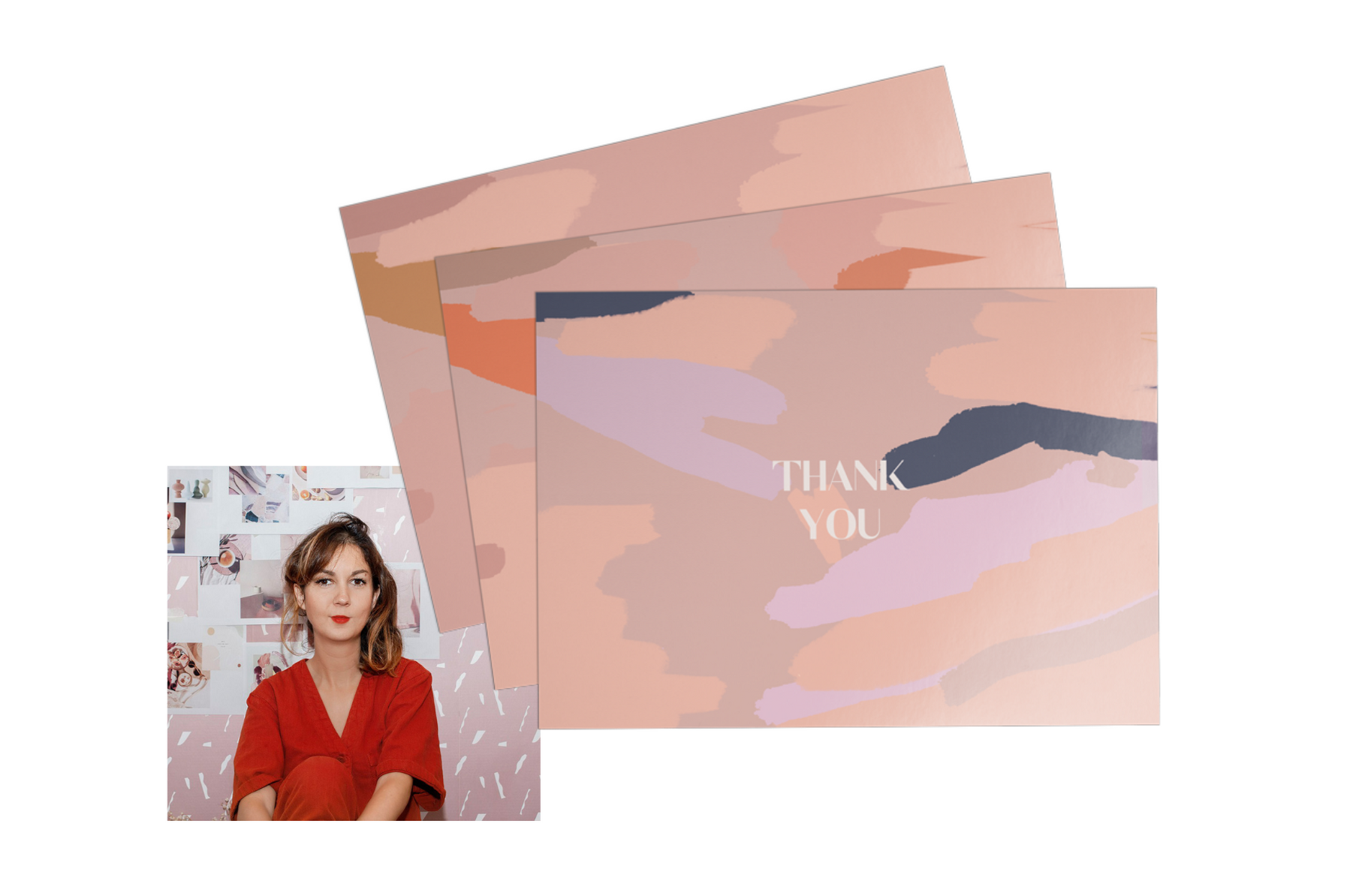 Paige Tuzée Designs (Paige Tuzée)
Paige is a graphic designer living in Perth, Australia. She has a passion for imperfect calligraphy, luxury print techniques, textured paper stocks and monochrome details. Her noissue card designs feature a pastel color palette and a minimalist lettering – simple, yet luxurious.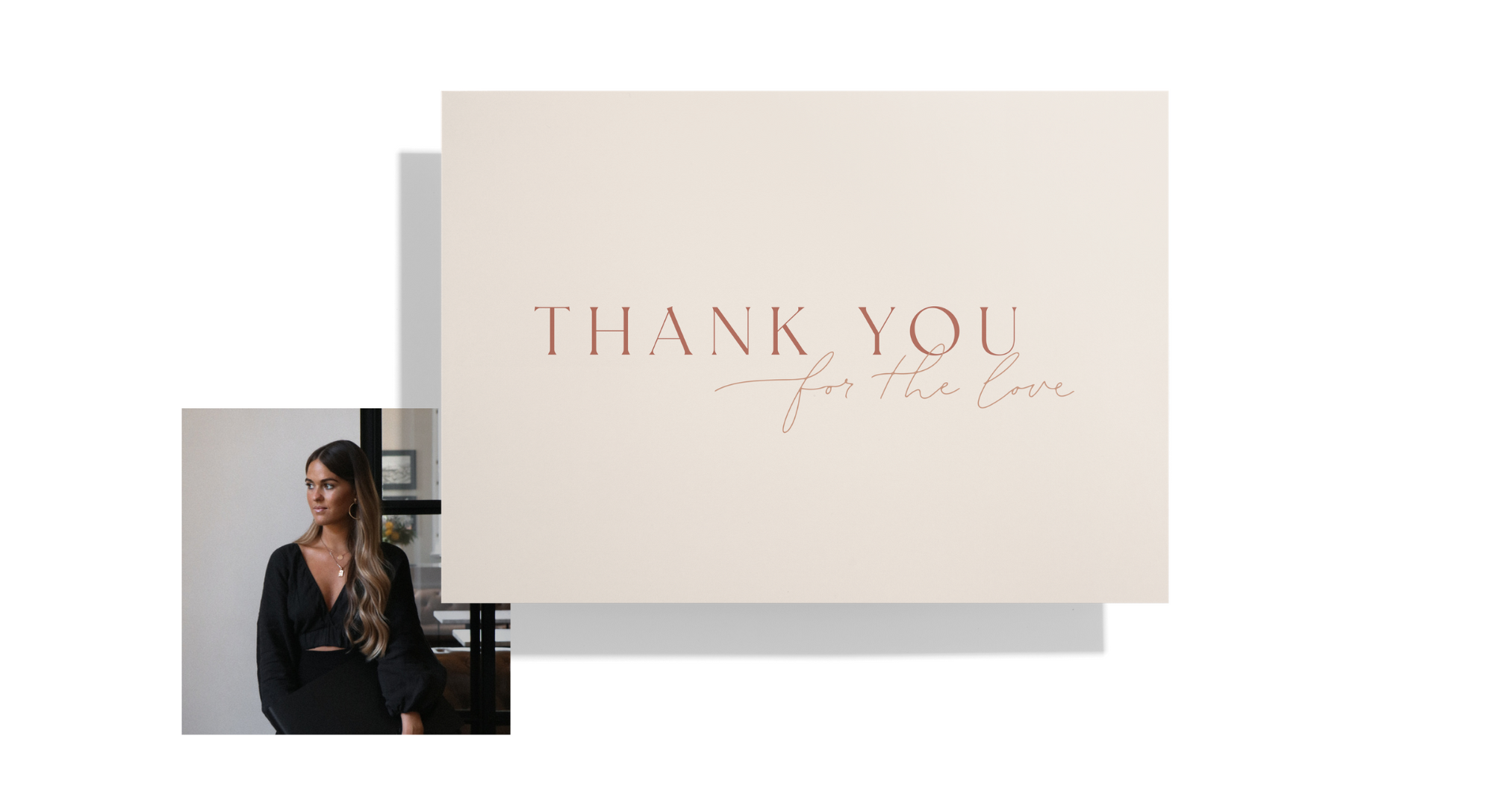 More about noissue Cards: All noissue cards are uncoated and printed with soy-based inks on either 100% recycled content or a recycled FSC mix. They are 100% compostable and recyclable, on top of being completely customizable!
All the card mockup scenes used in this post were created by our friends at Creatsy.