There are accessories that perfectly suit grand, special, serious occasions. And then there are accessories that are worn just because you want to express positivity, joy, and creativity, or simply bring a smile to your face!
Meghan Macwhirter's creations lean more towards the latter. Based in Canada, Meghan is a ceramicist who crafts fun, colorful wares for your ears and also for your home.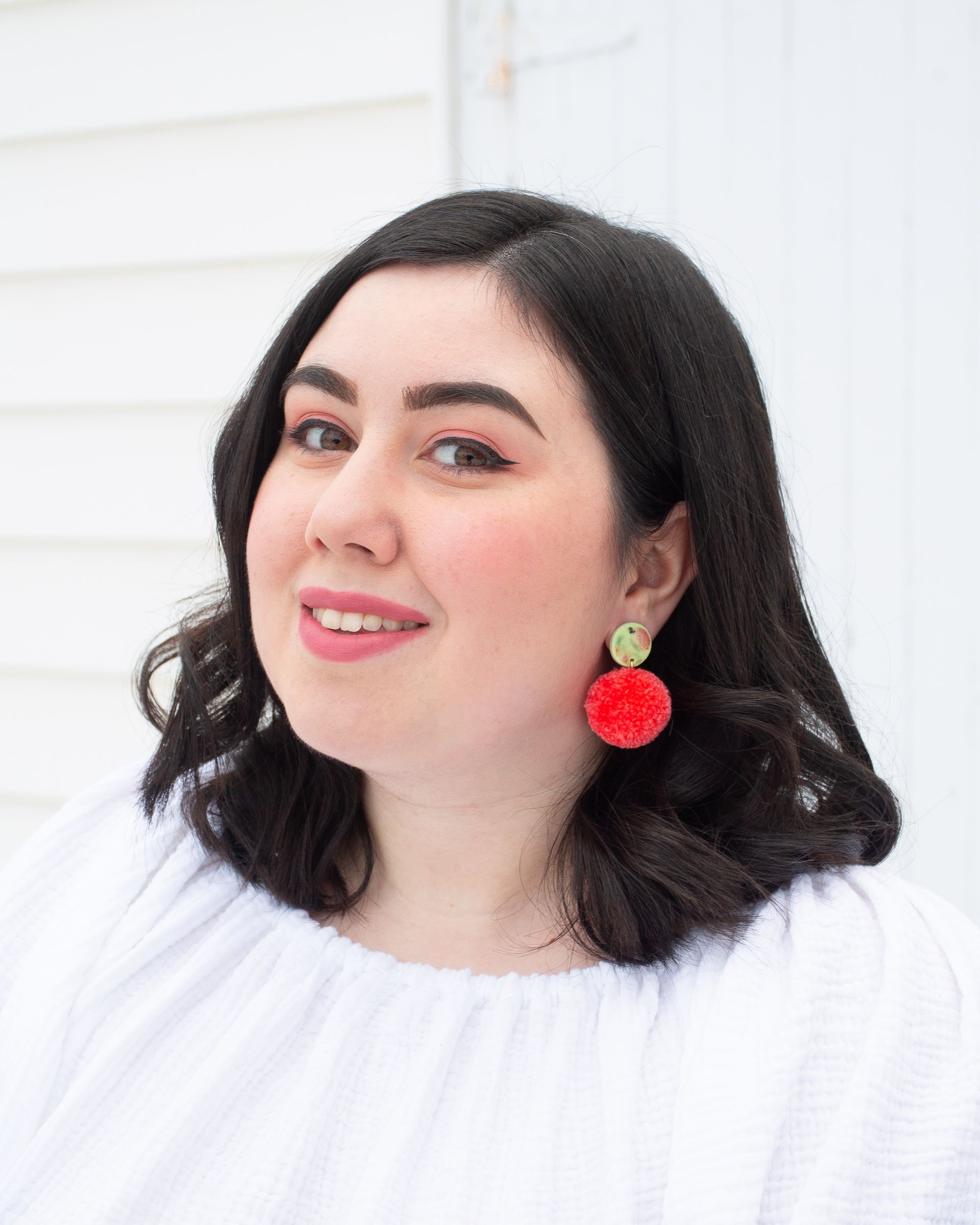 Meghan's educational background is in the field of art, and that's something that definitely comes across in her work — looking through her Instagram, you'll find that her vibrantly charming creations toe the line between art and practicality!
It was during her pursuit of an art degree that Meghan discovered her love for arts and crafts, and paired with her hobby of attending local markets as a shopper. Eventually, she decided she wanted to become more involved in these markets, which coincidentally was at the same time that she was working with materials such as ceramics and pom-poms for a class. She took a cue from her studies and tried making jewelry from both of those mediums. She then took them to the market, made some connections with the community, and the rest is history! She honed her craft even further, and then magically turned it into her full-time job, as she describes.
As it's apparent in all her creations, in starting her own business as an artist, Meghan had wanted to create things that would make her and her potential customers feel happy, joyful, and even nostalgic. She executes this by creating pieces that are bright and cheery and that also nod to her love of the '60s and '70s aesthetic! True to that, from the vivid palettes to the funky shapes, Meghan's accessories and homeware seem transported directly from those eras. She also takes inspiration from her love of color, plants, animals, and the earth, which is something she reflects creatively both as an artist, and as a personal mission, too.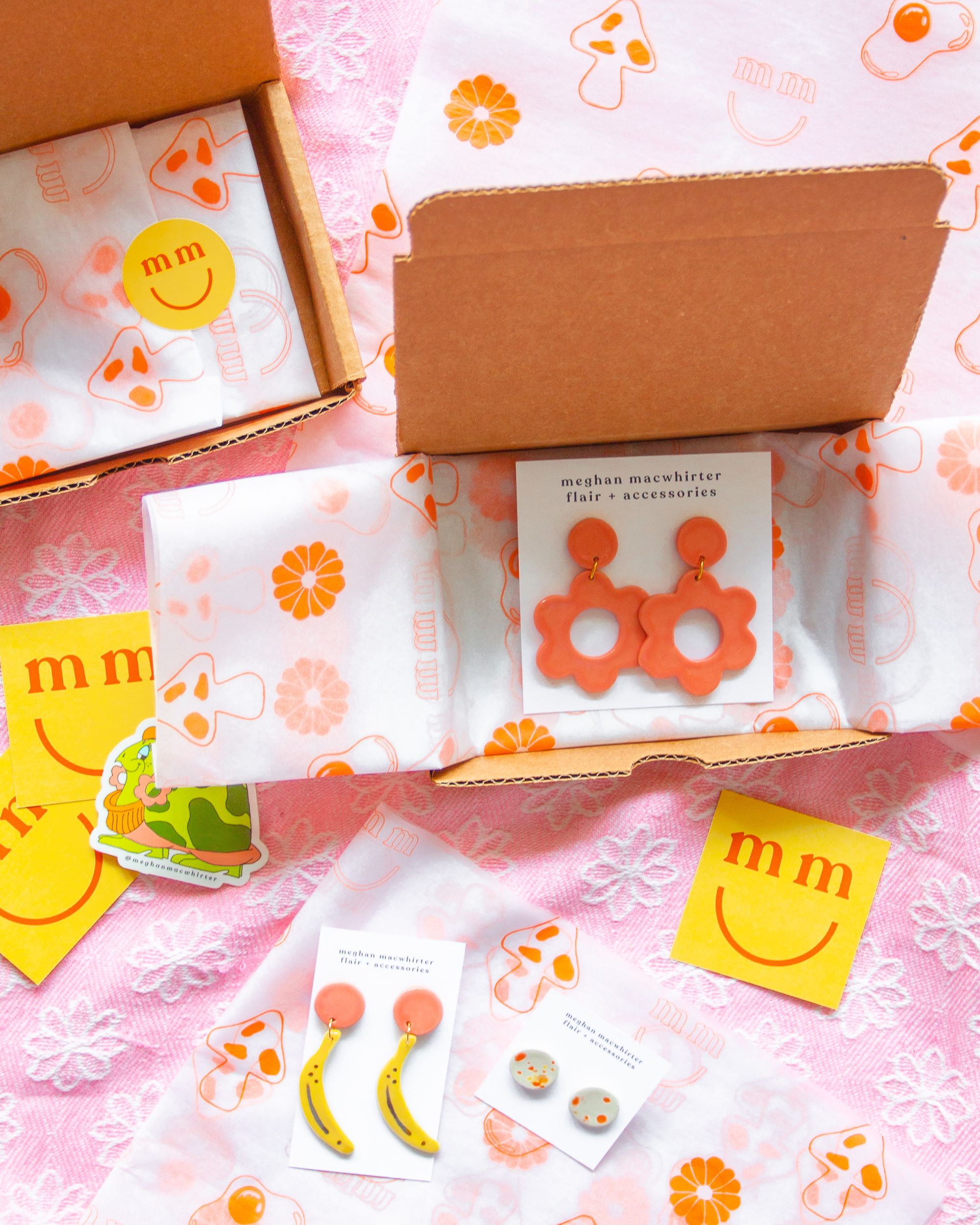 "I try to represent my love for these and my values both aesthetically through my craft and by donating regularly to causes that reflect this."
That said, being sustainable is certainly an important aspect of Meghan's brand, and she makes the effort to use only compostable, reused, or recycled materials in shipping, as well as using the best materials in her products so they last as long as possible. Another added beauty to her area of craft and working with ceramics is her use of clay derived directly from the earth, instead of the artificial plastics that are currently popular in the jewelry and craft world. Once her customers have used her products to their full life cycle, she also encourages them to leave pieces of the ceramic in their own gardens. However, she also counts herself lucky to be able to work with a medium that lasts for years and years given the proper  care.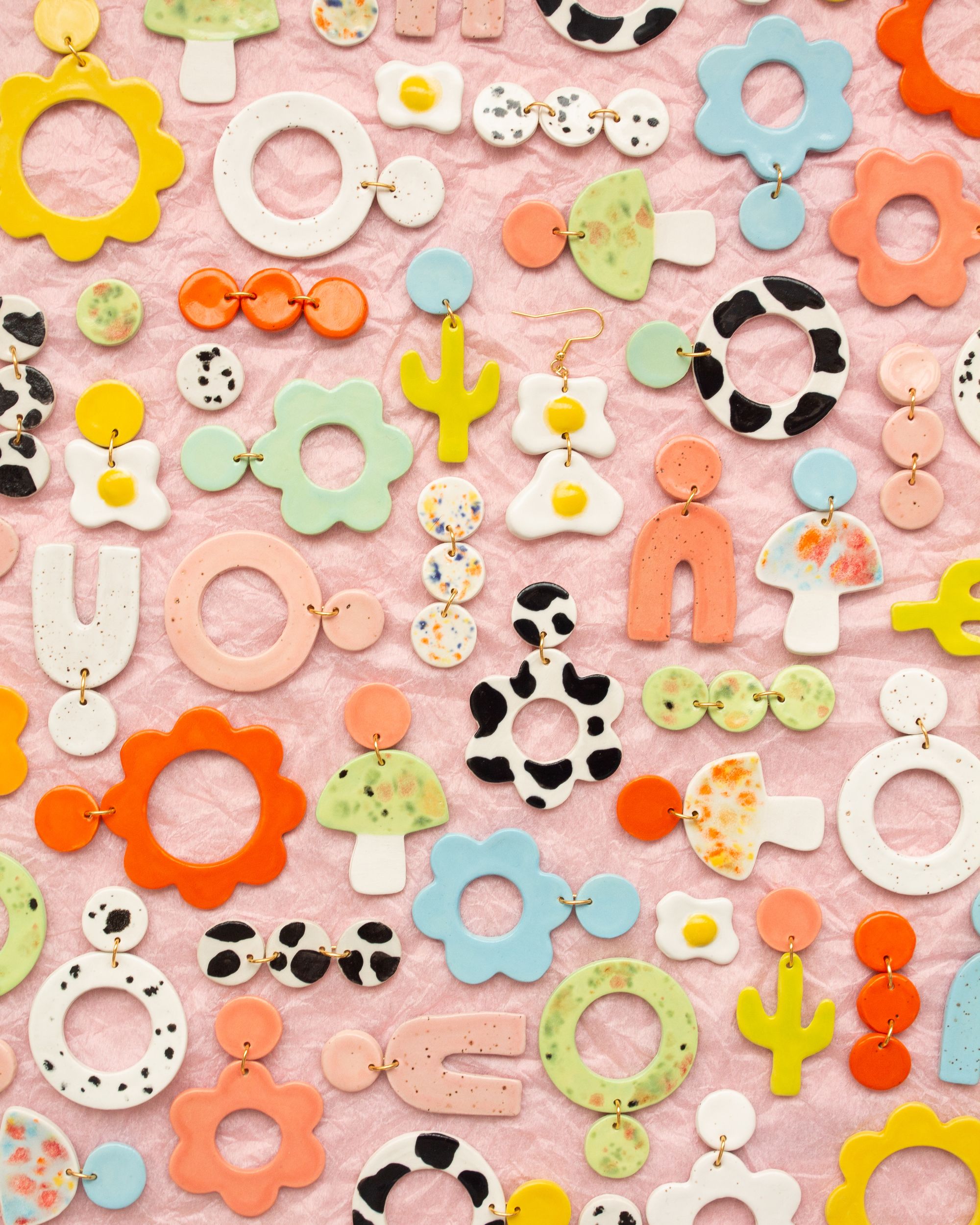 As a brand owner, Meghan cares about her customers, and she wanted to ensure that every single package that arrived from her store would create fun and memorable unboxing experiences, while still aligning  with her sustainable principles. Creating customized tissue to pack her products seemed like a practical first step, and she enlisted the help of her friend and artist Hannah-Michelle Bayley to create her own tissue paper design that reflected the vibrant energy of her brand. And when it came to ordering the final product, going with noissue was a no-brainer! Not only was her noissue Tissue sustainable and customizable, she also found the price affordable, especially as a sole proprietor.
Sustainability and climate activism are two causes that Meghan counts as part of her core values, both of which she consistently tries to implement in every choice she makes, both personally and for her brand. Just like how ordering from noissue made sense, so did joining the Eco-Alliance, where every order she made planted a tree in an area in need of reforestation.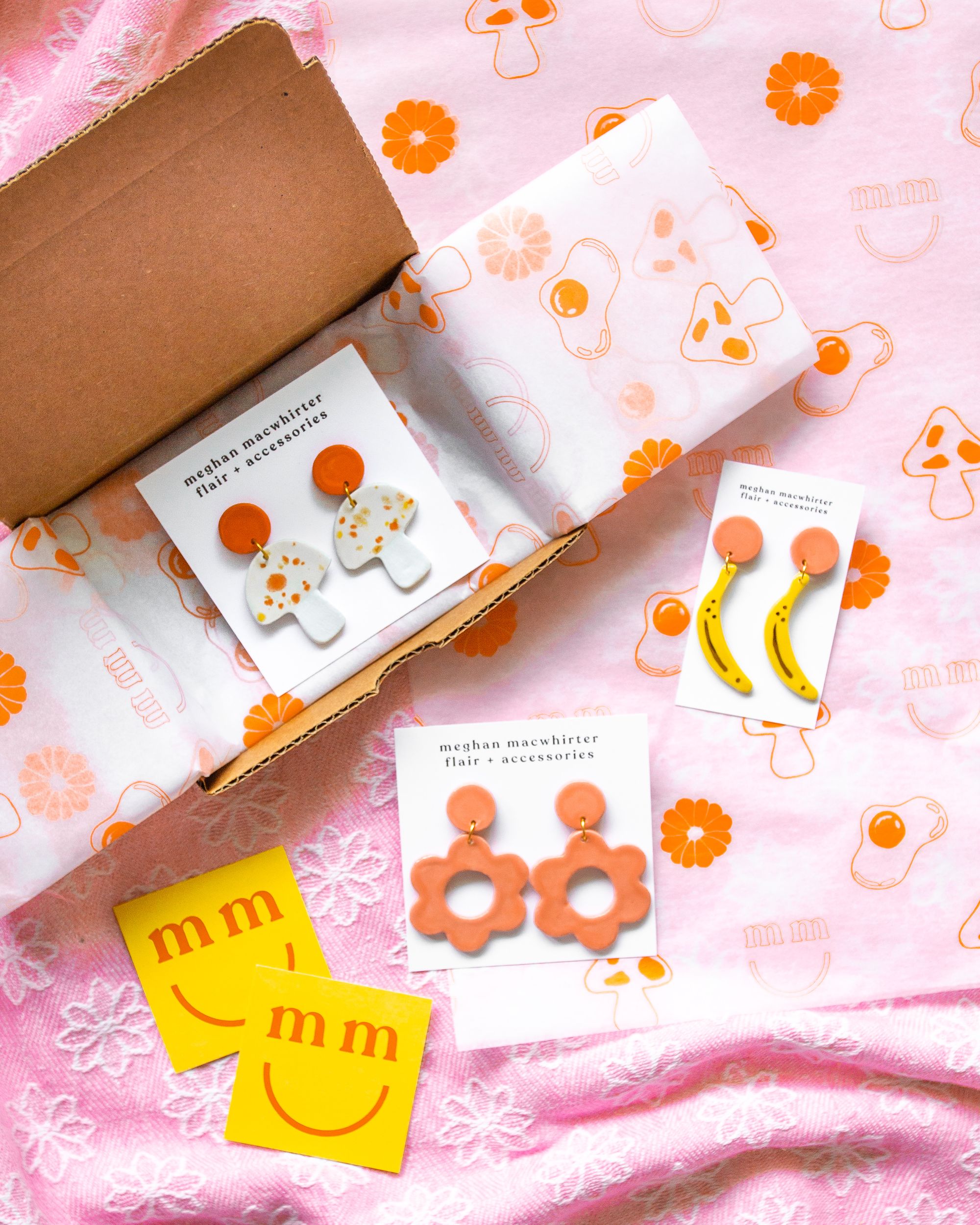 "A core value of mine is returning the earth to nature and the animals in any way possible, and I think that planting more trees is a crucial step in doing this!"
Besides joining the Eco-Alliance, Meghan also takes crucial steps to lead a more sustainable lifestyle —  she uses as little plastic as possible when packing and shipping, and works with natural and organic materials to craft her products. On a more personal note, she also made the choice to go vegan, which is something she also communicates in her brand's imagery. She consistently works towards turning her brand into a fully vegan one, and regularly donates to farm animal sanctuaries.
In the world of handcrafted jewelry and homeware, materials like polymer clay and resin are often most abundant, but Meghan's strayed away from that path in favor of ceramics, a more sustainable alternative that she believes also makes her own business stand out more! She also credits her experience in art school for honing her skills to make products that are truly unique and high-quality. As she describes, her customers are often surprised by the quality and lightness of her earrings, as well the smooth, shiny texture of the final product. Working with ceramics really opens up a world of possibilities and lots of room for artistic experimentation!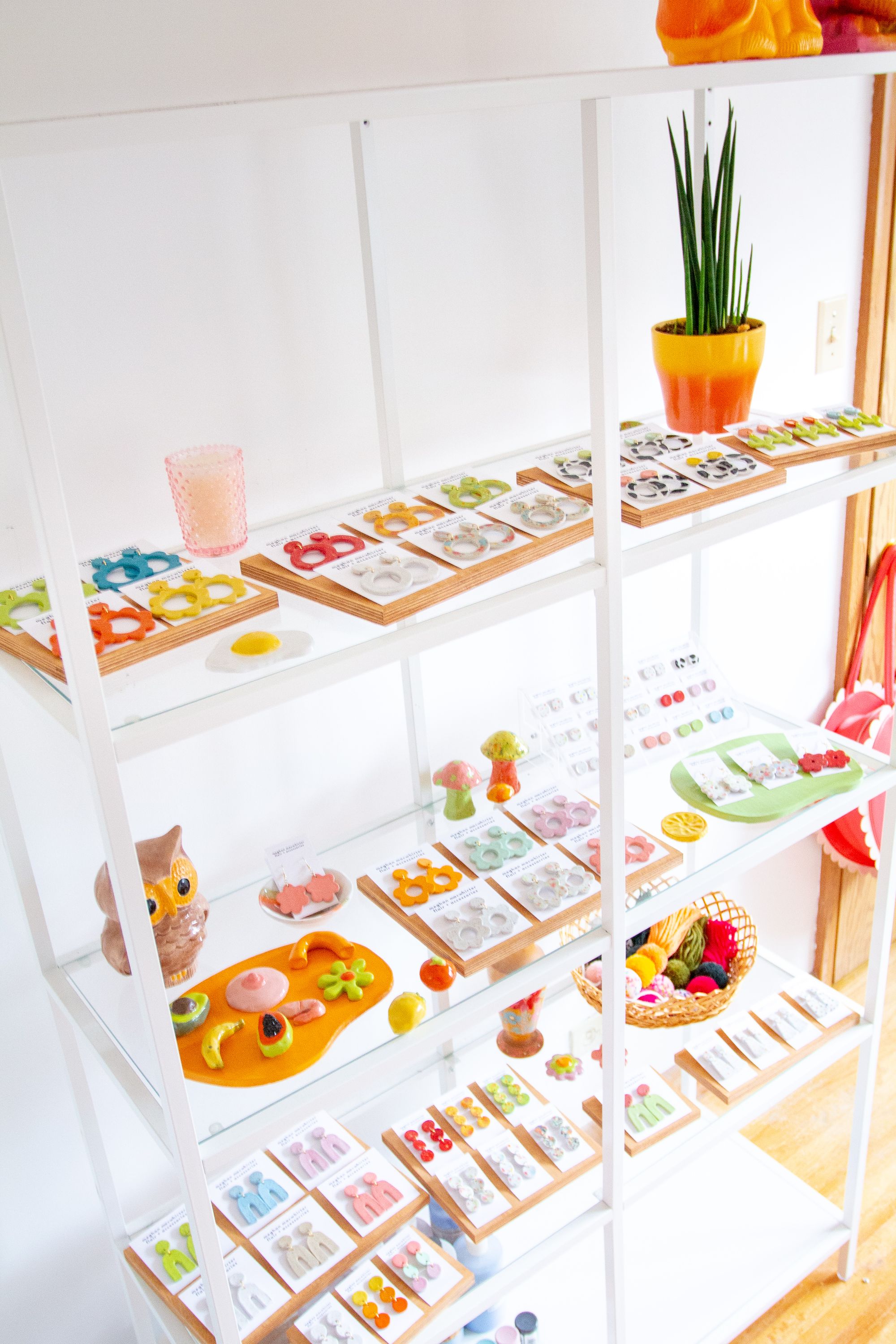 Meghan definitely loves what she does, but being a one-woman brand isn't always an easy ride. Meghan's biggest challenge so far has been being her own boss and learning to set boundaries from her own work. It can be difficult to separate yourself from work, most especially with the current work-from-home setups throughout the pandemic, and Meghan's always had the tendency to always be working. Luckily, it never really became a massive problem as she genuinely finds creating things fun, and she's always wanting to do something with her hands. But she still understands that taking time for herself is crucial, and has since found that taking walks first thing in the morning to grab a coffee before starting work for the day really helps strike that balance!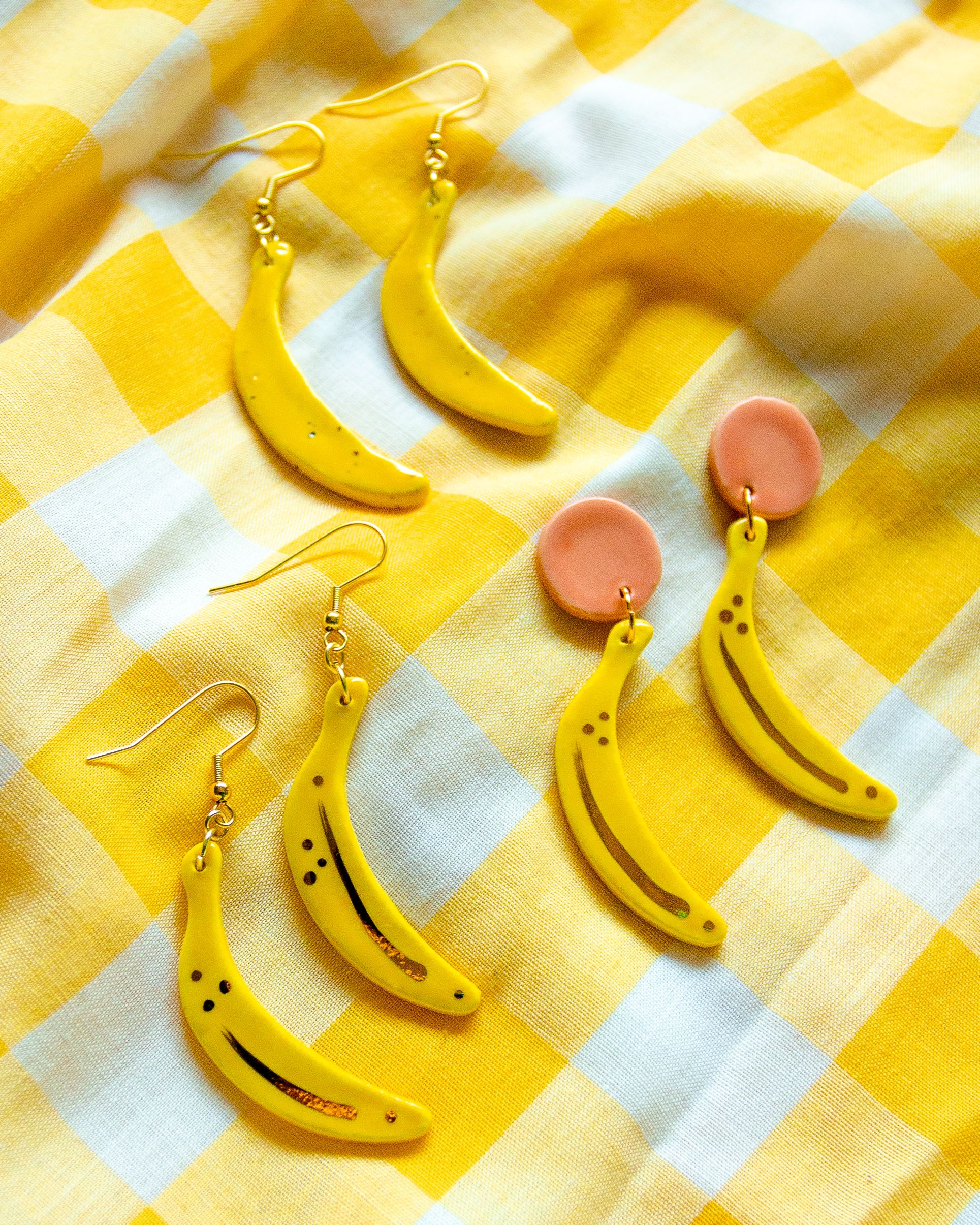 As a creative entrepreneur, Meghan also believes that one of the most essential things at this particular moment, with all the influx of side hustles, is to create something truly unique that you really believe in. One thing she's noticed quite recently is when makers jump immediately into starting a business mainly because they've found an easy and popular medium, which isn't always the best practice. She emphasizes on the importance of spending quality time with your chosen medium as an artist and truly connecting with it first — your craft and customers will thank you for it!
It's clear that Meghan's found her groove as an artist and creator, and she's constantly working to create even more exciting things for her brand, while also continuing on her journey into sustainability. Talk about a brand with impact!
---
Find more of Meghan MacWhirter here: