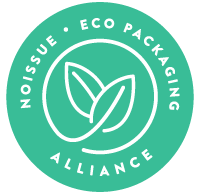 Do you agree that cookies become twice as yummy when they look like absolute masterpieces?
Well, you're in for a sweet treat! Michael Savino, the Chef and Owner of Michael's Cookie Jar, creates delicious works of art that we know you won't get enough of! And we're here to dive into all the goodness and learn more about his business.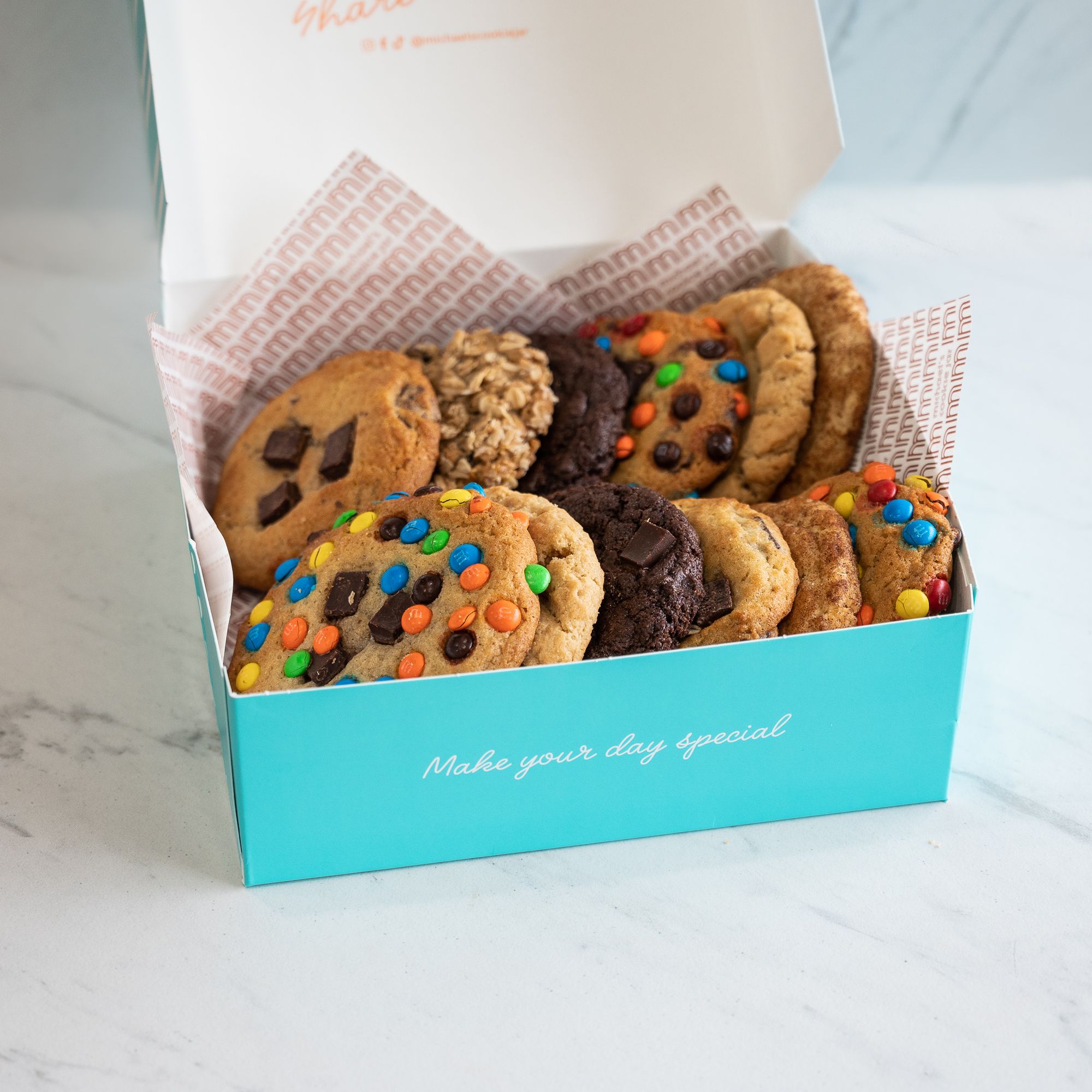 Michael Savino is a professionally trained pastry chef (a 1994 CIA grad!) who worked for the Four Seasons Hotels for 13 years before finally venturing on his own in 2006. He founded Michael's Cookie Jar, a gourmet cookie shop featuring chef-prepared cookies of all types!
Currently found in three locations in Houston, Texas, Michael's Cookie Jar started for three reasons, too. The first one is Michael growing tired of the demands of his corporate job. The second was him dreaming to add another good pastry shop to the already good line-up found in Houston—because the more, the merrier, right? And lastly is his fondness for taking charge of big projects, like running a business.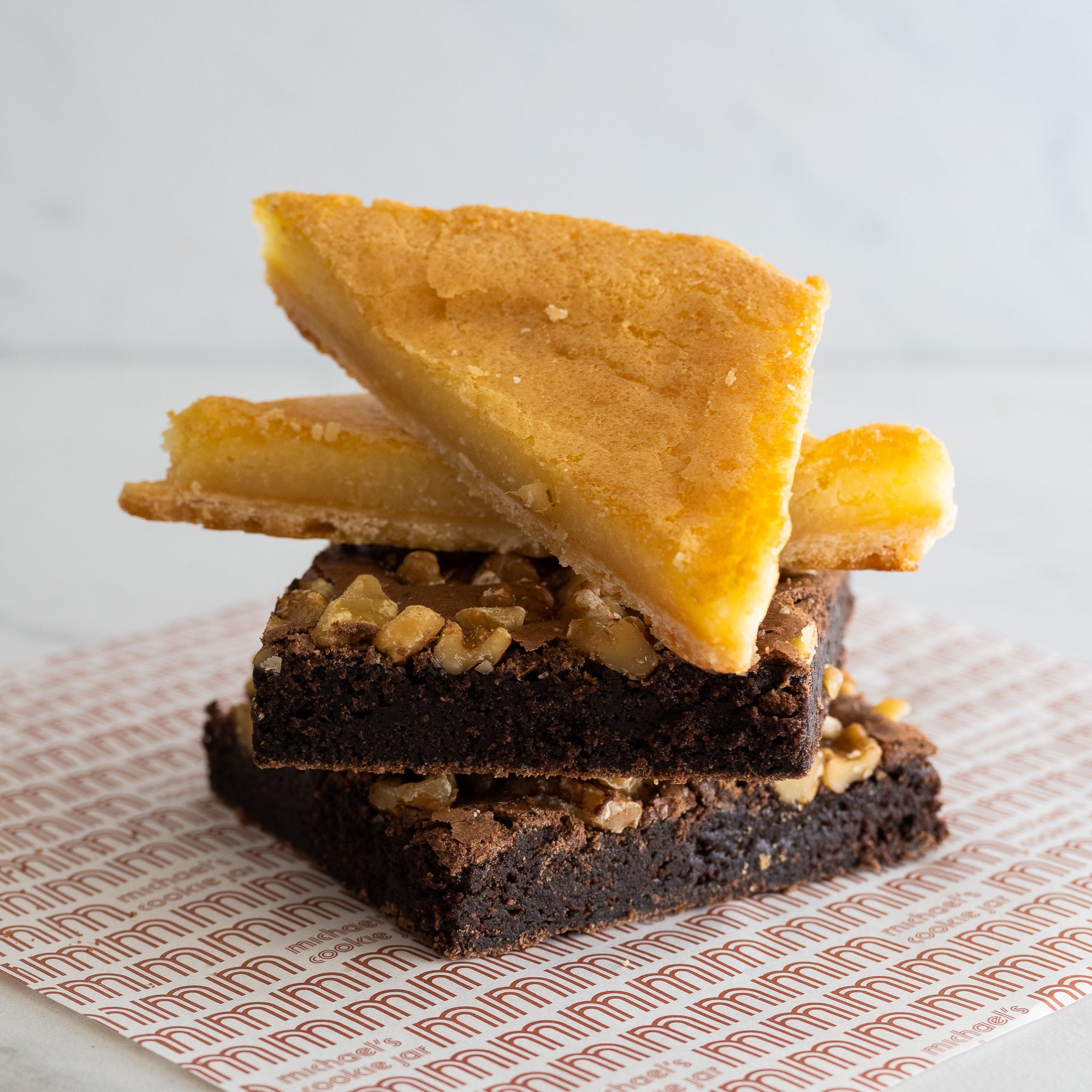 Michael's Cookie Jar is here for one reason only. To make your day special! And having been in the biz for more than 16 years, you know the team behind the brand won't let you down! Every element in every piece of pastry is meticulously thought of and put together. From the ingredients down to the packaging!
"Being a bakery is a unique opportunity to work locally. All our raw ingredients come from the Texas area and our new boxes are made in Texas. Nearly all our packaging is paper based for recyclability."
Michael's Cookie Jar is big on connecting deeply with their customers, and what better way to do that than with unforgettable branding? The founder shares that he's worked a lot with talented graphic artists before but never really focused on the continuity of their brand image.
"Continuity in brand image is ESSENTIAL. We live in a fast-paced world where we don't spend very much time absorbing information, so your image must grab attention and keep showing up to be remembered, and for customers to always connect with you."
Until about two years ago, the team finally started working with a branding company that elevated their image to match the quality of their products, evidently attracting more people and increasing sales. So not only did they look better, they felt better too!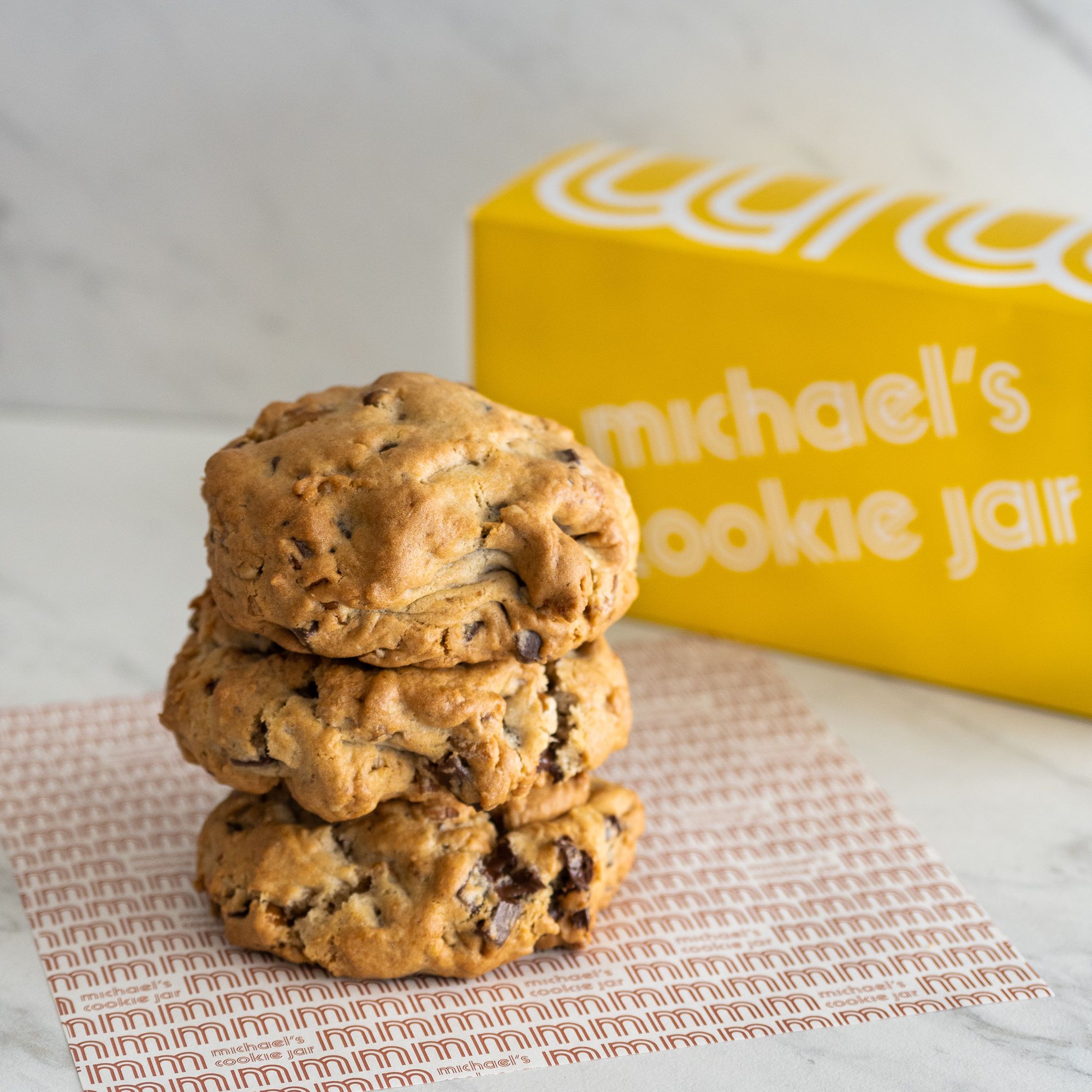 Michael's Cookie Jar uses custom Food Wrapping Paper from noissue to support their branding initiative. And with its added value of sustainability, the choice made was just chef's kiss*. The paper was designed by their branding company called Field of Study in Houston, Texas.
"We decided to include the branded tissue inside our boxes to add an element of elegance to the presentation, as well as keeping the butter fat from the cookies from seeping through the packaging."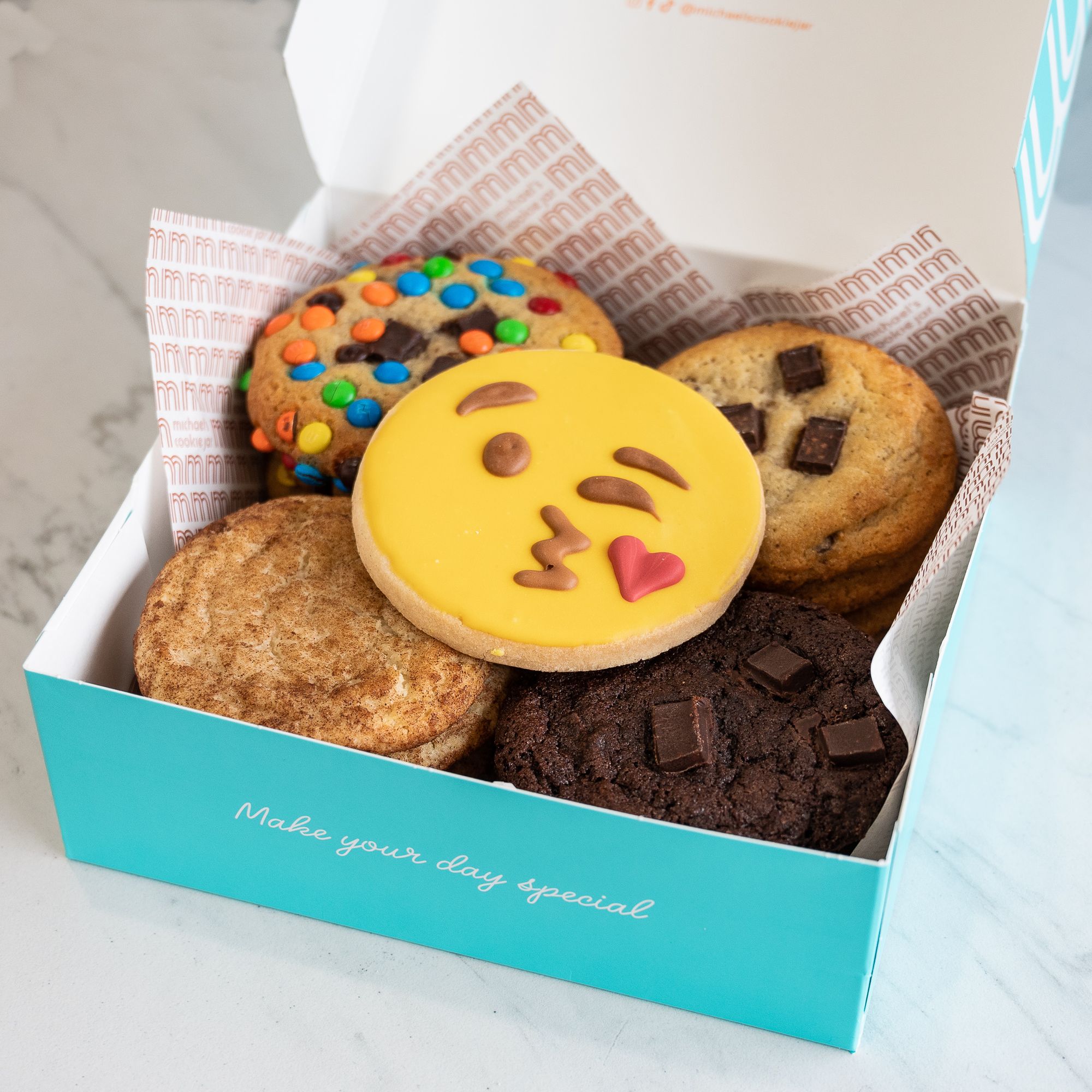 For other chefs aspiring to start running a business like Michael's Cookie Jar, the chef has this advice to say:
"Be clear about what your business is offering to the world otherwise you'll be dishing up a whole lot of mediocrity and never stand out from other businesses."
He says that one needs to make sure to create a turnkey operation so that to prevent being tied to a ball and chain to the business. And of course, have an exit strategy.
"All the advice that I just mentioned above. I had to learn all these the hard way. [...]it's better to go big and bold and fail, than timid and cautious and limp along."
More about the founder:
Michael loves Pickles, "They are a great calorie-free snack!" and for this, he always has a few in his fridge alongside reggiano parmigiano cheese, "Because there's nothing better on pasta!"
And the one menu item that he would love for everyone to try is his Oven Fresh Cookies with 12 daily flavors and made with real butter and natural ingredients, "They are the taste of home that you're always looking for!"

---
Find more of Michael's Cookie Jar here:‌‌‌‌‌‌

Website: michaelscookiejar.com
‌Instagram: @michaelscookiejar
If you enjoyed this read, we bet you'll like this feature too: ‌
Oodles of Abi Doodles: Creating a Safe Space Through Art
‌‌
‌Want to share your story? We'd love to hear it! Join the Eco-Alliance here and share your deets with us here to get a chance to be featured on The Wrap!
Questions? Email us at ecoalliance@noissue.co