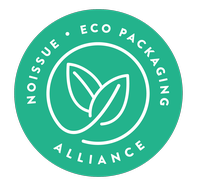 It's high time that women learn to say goodbye to unrealistic beauty standards. One thing today's society has taught us? We're all different, some may not agree with how you look or carry yourself, but that doesn't mean you have to care. Be your authentic self and bid negativity adieu!
Some artists have found that natural beauty was their greatest muses. Through their art, women (and men) are empowered to walk in their own skin and encouraged to live happily without fear of being judged.
One of these artists is Stephanie, the founder of Möki Studios. She enjoys being crafty and experimenting with new things. Creating home decor and statues was just her hobby until her videos went viral, pushing for it to turn into a full-time business. She creates body statues that crush unrealistic beauty standards and make you love yours more.
"My name is Stephanie and I'm the founder and artist behind Möki Studios! I'm based in London, UK and create realistic body statues in different shapes and sizes!
My vision for Möki is to challenge everyone's view on body image a little differently from the usual beauty standards the media portrays. Ultimately, I want Möki statues to be an item people can display in their homes that reminds them to appreciate and be proud of their own body and looks!"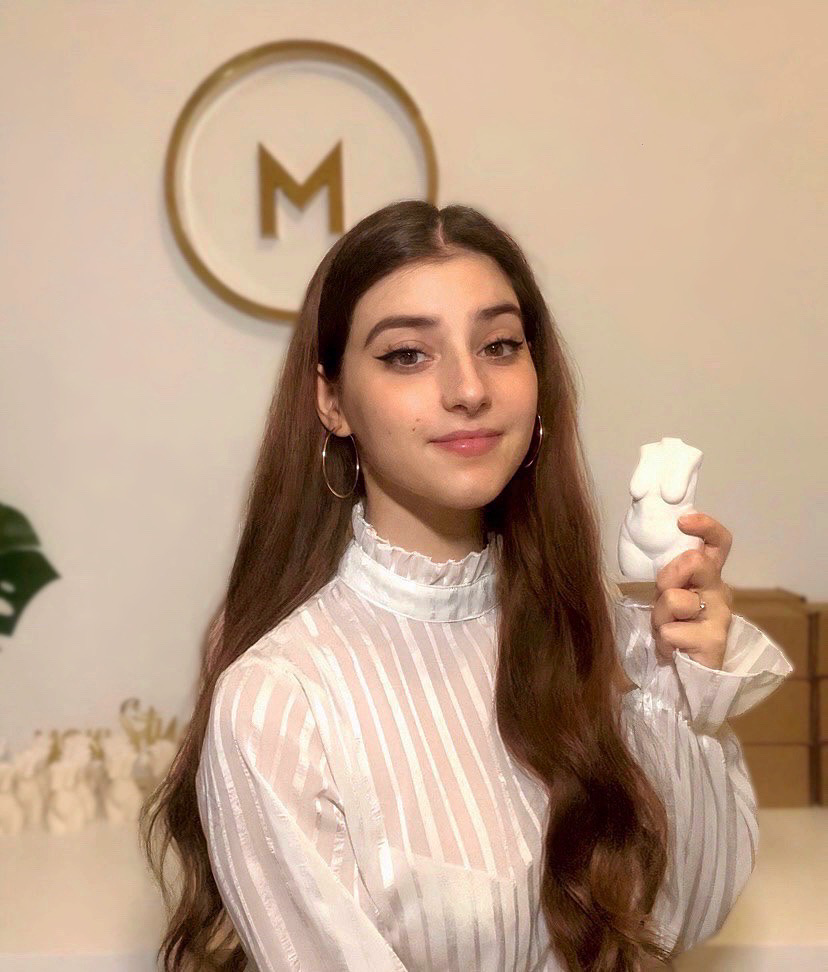 For Stephanie, she also had her share of challenges in running her business solo.
"The biggest challenge running Möki is that I am only one person running this business and at the beginning it was so hard to balance and juggle everything at once (from making the statues, to replying to emails and DMs, making social media content and videos, answering questions in the comments, printing out labels and packaging orders, etc). However, I can now make multiple statues at once which saves time and my boyfriend has really given me a hand anytime I've needed the help!"
But with the help of a great social media presence and having a strong support system, everything becomes manageable and worth it.
"The internet is such a powerful tool and will allow you to promote your own products and engage with visitors easily!"
What inspired me is definitely my supporters and people that appreciate my work. Reading people's personal stories inspires me to create statues that can represent each individual better. Everything I release has been inspired by a special someone or a group of people!"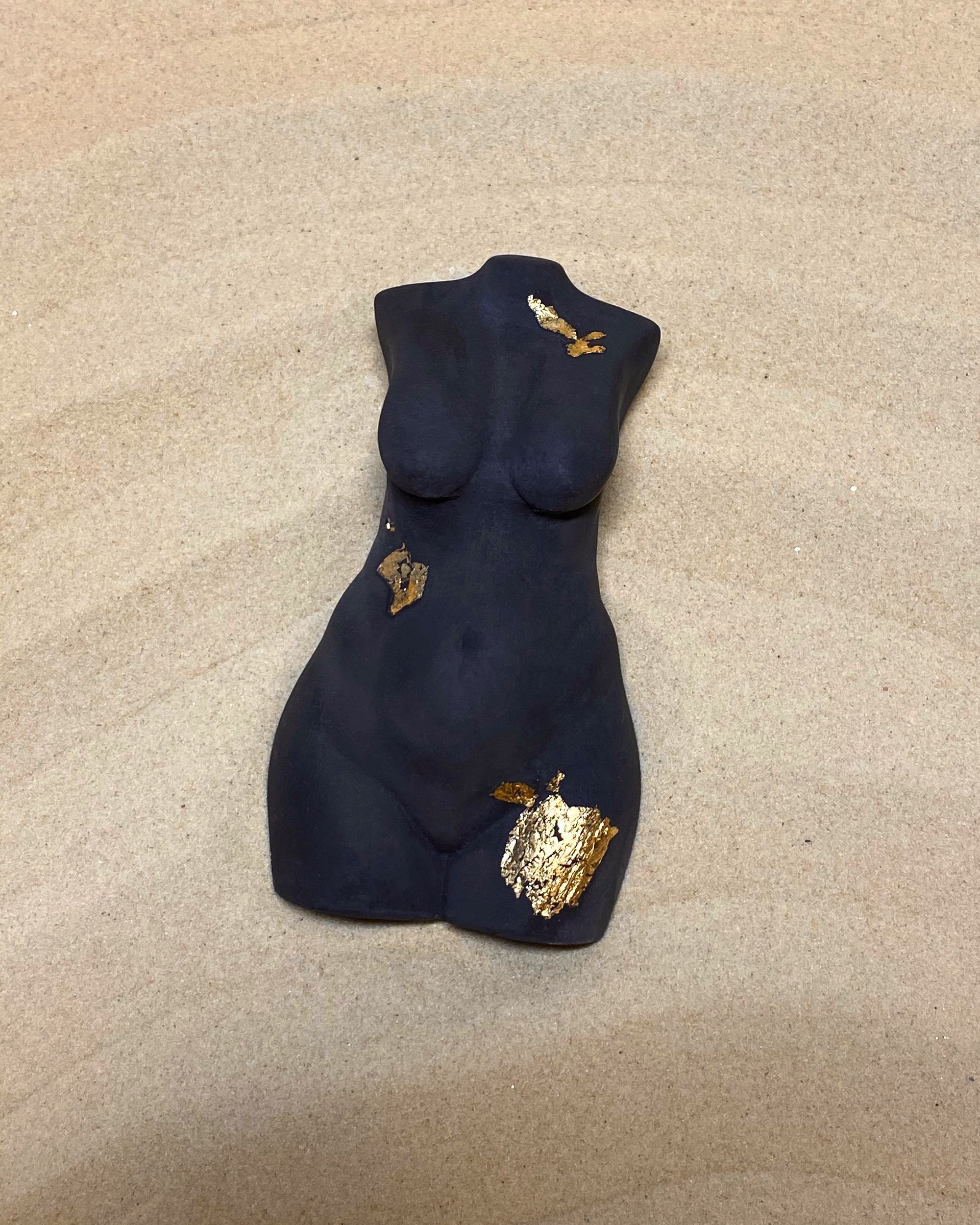 One beautiful thing about handmade products is that everything you create is unique! And this is definitely one of the reasons why Möki stands out from the rest. Like life itself, our bodies are also imperfect, but each one is beautiful. Having the ability to mold one-of-a-kind statues and share body positivity with the world is a real blessing.
"Möki products are different from others in the market as I create all the body statues from scratch so it's completely unique and exclusive to Möki Studios! You won't be able to find these exact body statues anywhere else which is what makes them special!
My favourite item in the collection is definitely the Stretchmarks Statue as I love the details all over the body and can relate to it the most seeing as I have a lot of stretchmarks going down my thighs.. I think it's beautiful."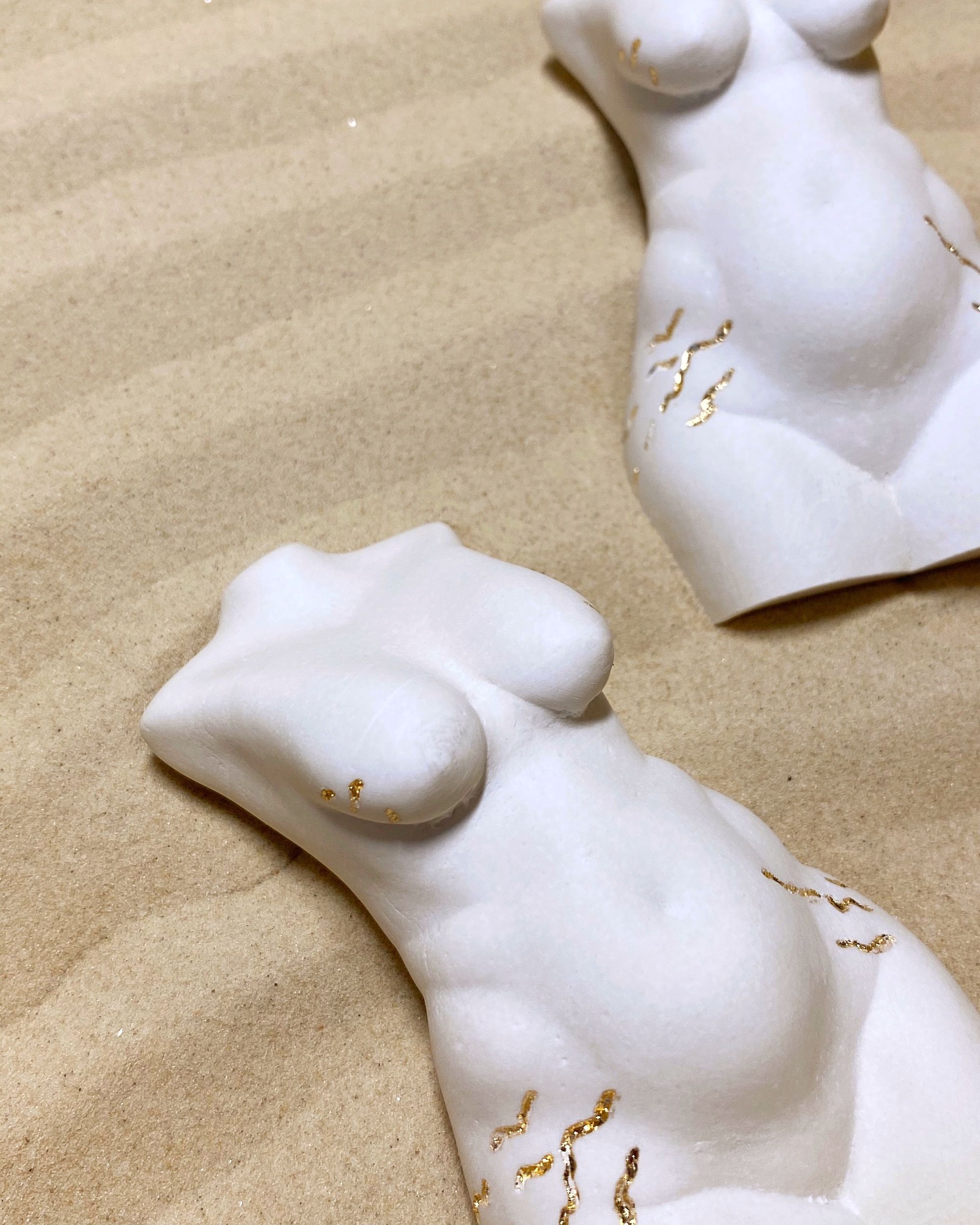 Stephanie also supports other businesses and have shared some of her favorites with us:
"I think @viix_art is doing incredible work at the moment! He is an illustrator and tattoo artist that had currently blown up on TikTok and he makes videos and tutorials of his process and how he draws. Since tattoo shops are closed because of the lockdown, he has been going on live every day to draw and interact with his supporters, as well as selling holographic prints and soon stickers and many other pieces too!"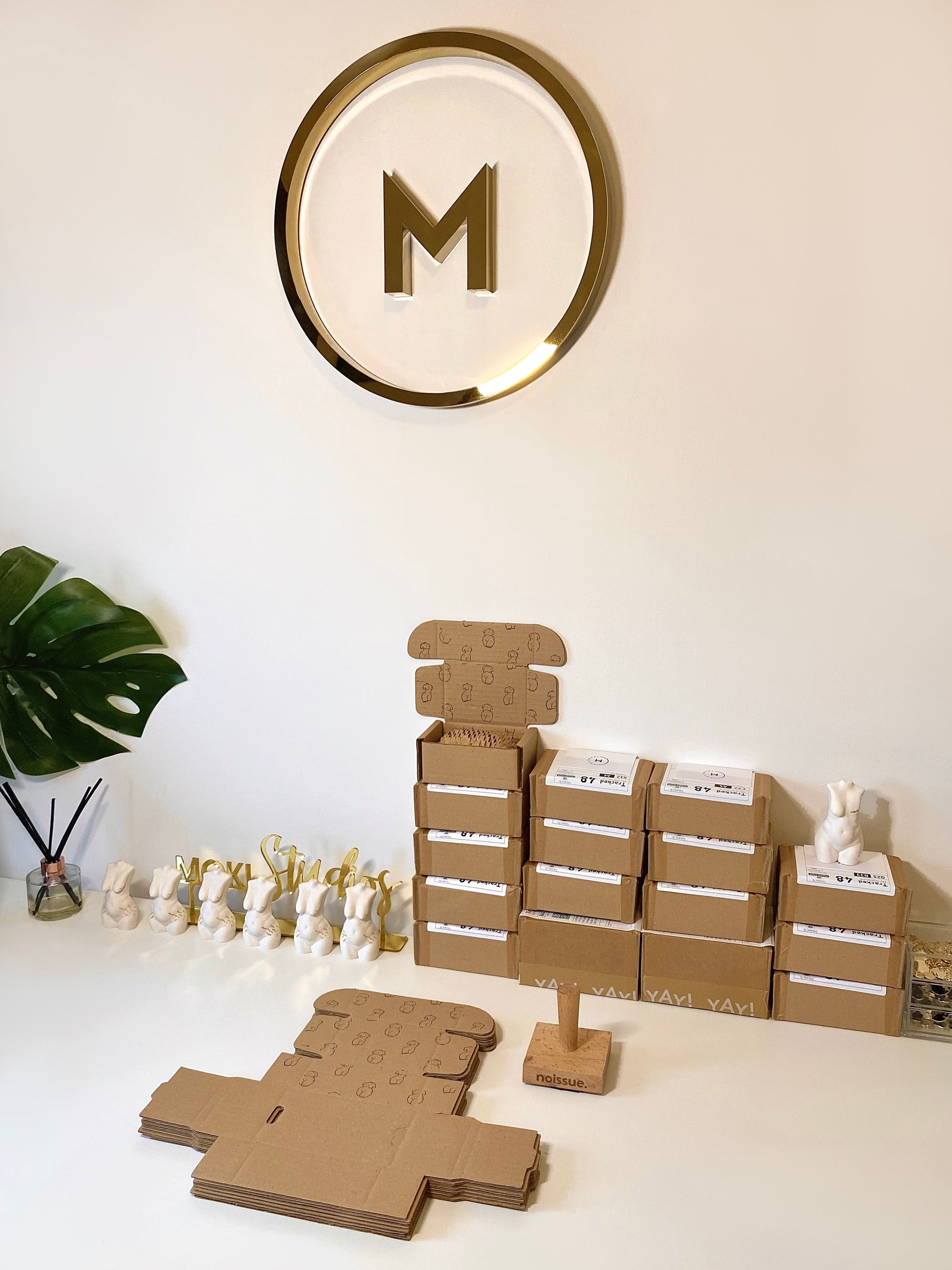 For an artist like Stephanie, sustainability is something she looks into for her business and has already taken steps into lessening her environmental footprint. Since she sends out orders regularly, she knew she needed packaging that was both eco-friendly and on-brand.
"Initially, I started off with bubble wrap and boxes that weren't necessarily the right size for each item I sold. As I grew and began sending off more orders, I made the conscious decision to buy boxes in various sizes so that I wouldn't waste unnecessary amounts of packaging and also got rid of the bubble wrap and replaced it with kraft packaging. I have listed this information on the Möki website along with the noissue Eco-Alliance badge!
I believe custom packaging is what sets you apart from other businesses, people can recognise your brand straight away just from your colour palette or logo so in my opinion, packaging is just as important as the product itself. Many people enjoy the experience of unwrapping/unboxing an order which is why I wanted to make it unique and custom to Möki :)
I chose noissue after they reached out to me to collab on a custom Möki stamp! I already knew about noissue prior to this as I love how the brand focuses on sustainability whilst making your packaging personalised to your own business. The design process was very easy, whether you're a beginner or experienced graphic designer, anyone can order from noissue!"
Möki Studios fun fact:
If your brand were a room, what are three items I would find in it?
1. Huge plants! They bring so much life and character into any room! (I even painted a massive leaf mural with my boyfriend on one of my bedroom walls and I don't think I'll ever get rid of it!)
2. A 4ft tall giant Möki Statue! Because why not? haha
3. A Pick N Mix sweets station! I'm a huge sweet tooth and that would be very convenient for me to snack on every 20 minutes haha!
---
Find more of Möki Studios here:
Website: mokistudios.com
Instagram: @mokistudios
Like this story? Tell us yours! Share your brand story and love for your custom packaging and get a chance to be featured on the wrap! If you're a noissue customer and are interested, you can join the Eco Packaging Alliance by clicking here and emailing us your story at ecoalliance@noissue.co!