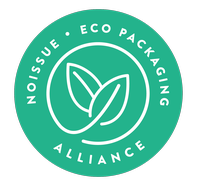 The pandemic made us realize so many things. It taught us that life is short, it's unexpected, it's special, it can be bittersweet too. One thing that we are grateful for, though, is the chance given to us by this phenomenon to come back to ourselves and re-learn things we forgot we even knew how to do. It gave us time to realize new loves and hobbies that make us smile and don't require us to leave our safe havens. Social distancing encouraged us to reach out to people online and find a community where we belong that could make us feel whole and normal again. Because physical stores limited their opening hours, online shops thrived, and designers, artists, and makers of all kinds started selling from their bedrooms and make-shift studios at home. And on top of this, we saw the necessity of being sustainable and the beauty of handmade, self-produced, locally-sourced items.
Kris and Dala, are sisters who value their time off the real world even before the pandemic. With both having full time jobs, Natūra was born out of necessity to come back to nature and disconnect from the real world.
"We are two sisters, Kristal (Kris) and Edaliz (Dala) born and raised in Caguas, Puerto Rico. On a daily basis Kris is immersed on the new wave of online classes teaching History to high school students and Dala is crunching numbers as accounting assistant. We both use our free time to enjoy two of our favorite things in life; spending time with family and nurturing Natūra. Like the majority of full-time workers, life is packed with stress and noise. Natūra began with the desire of finding a space in which we could disconnect from the world and connect with ourselves. We value time to reflect, breathe and enjoy our environment, especially natural ones."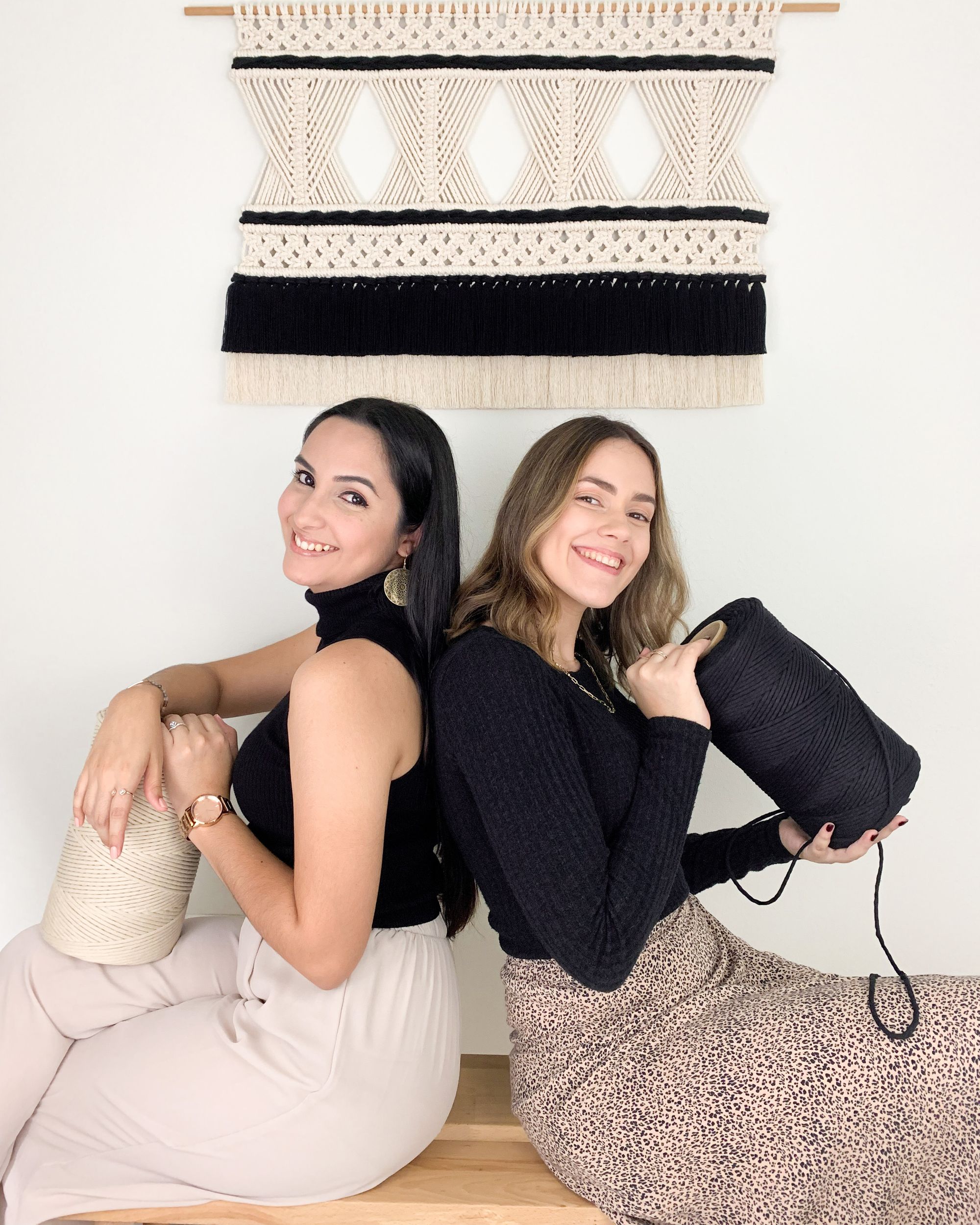 Through macrame and weaving, the sisters found this space and saw an opportunity to combine it with their long-standing belief that a sustainable and cruelty-free planet is possible.
"The result, a brand that handmakes eco-friendly decorative pieces that coexist in harmony with nature. Natūra uses recycled materials to craft wall arts, plant hangers and other pieces for home or work spaces. Thanks to noissue, we have been able to complement our creations with sustainable packaging completing the cycle with our intention to create awareness of the importance to protect Planet Earth."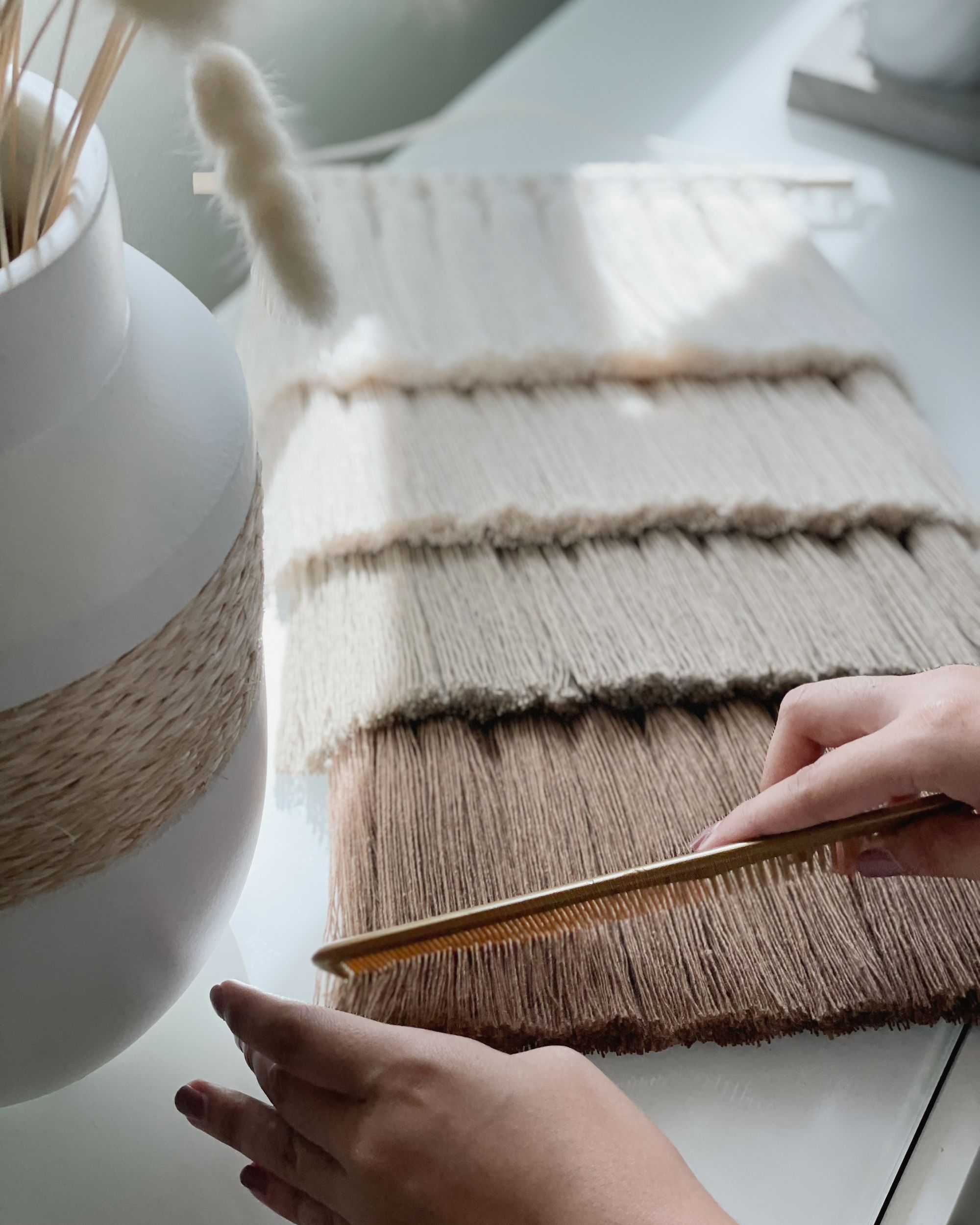 With their goal of ethically sourcing their materials, they've faced a few hard-knocks in their business, and the fear of judgment and disapproval almost hindered them from moving forward.
"In the journey of starting our business, we have faced numerous challenges from where we can highlight the difficulties of finding the right materials (ropes), packaging, the importance of being able to project a modern and professional look on our work and dealing with all the hurdles of being the new faces on an established niche. Finding brands like Ganxxet and noissue, has played a key role in helping us create quality decor aligned with our core values. In addition, the biggest investment we have made so far has been taking the right amount of time to learn and practice our skills without rushing out to start the selling phase of this project.
Without doubt, one of the most difficult steps on our journey has been overcoming the feeling that starts surging after posting your first product images on social media, that insecurity and need to know if your work is approved by the audience. After a few months of hard work and starting to see good results from our efforts, we get the energy and enthusiasm to keep going forward knowing there's an audience ready to decorate in a sustainable way."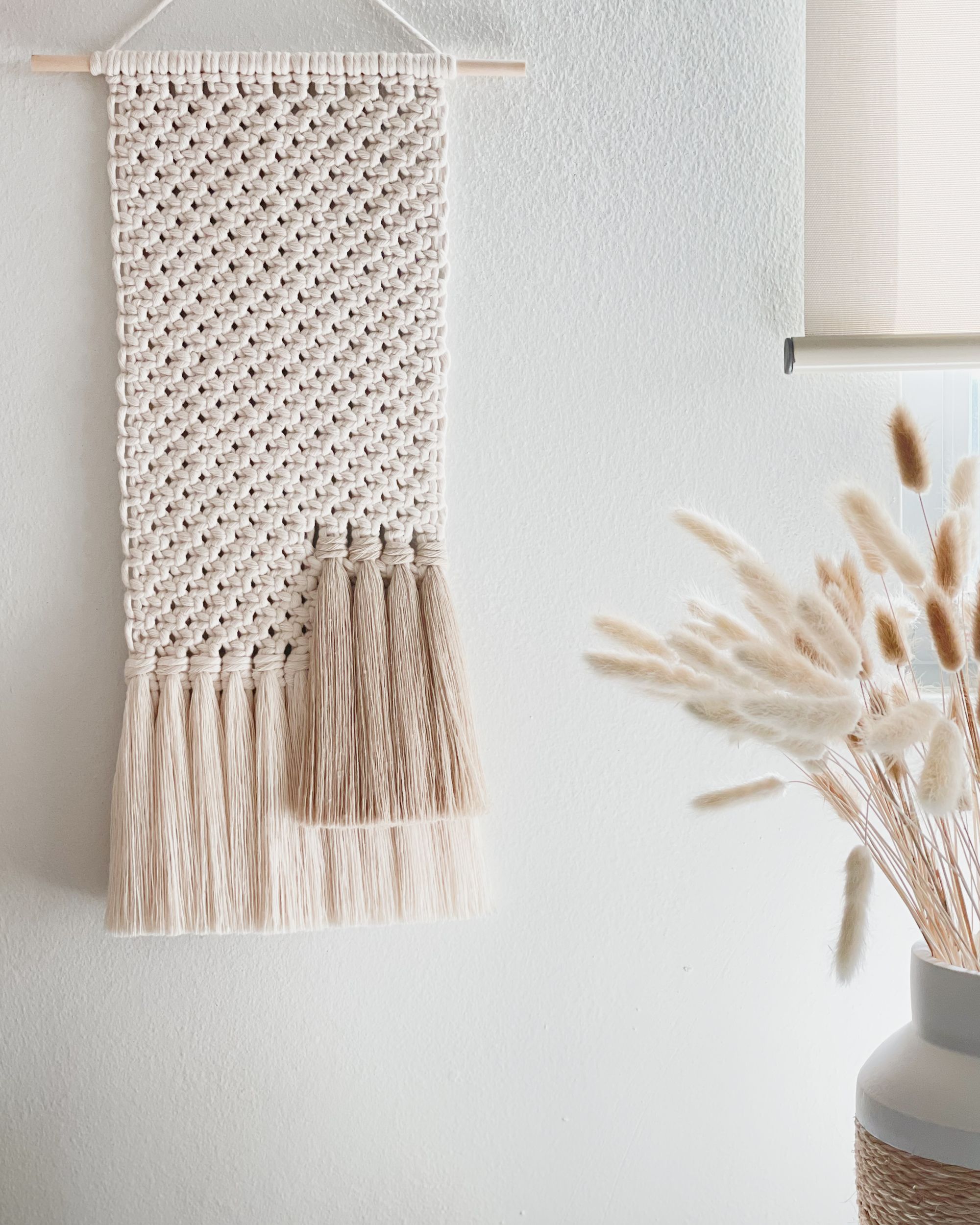 With their undefeated love for the earth and the environment, they pushed forward and continued making a change through their passion of creating.
"Planet Earth won't hold on for long if we keep up consuming and acting the same way as we have for the past century. As we build our families, we want and need to know that they will have a place to live in, not just our children, but generations to come. Besides, sustainability is far more powerful and transcendent than just a trend of consuming eco-friendly products for the fun of it. It is an understanding that everything in life is not disposable and that we need to care and tend to our surroundings. We can't just dispose of Earth and move on to the next planet."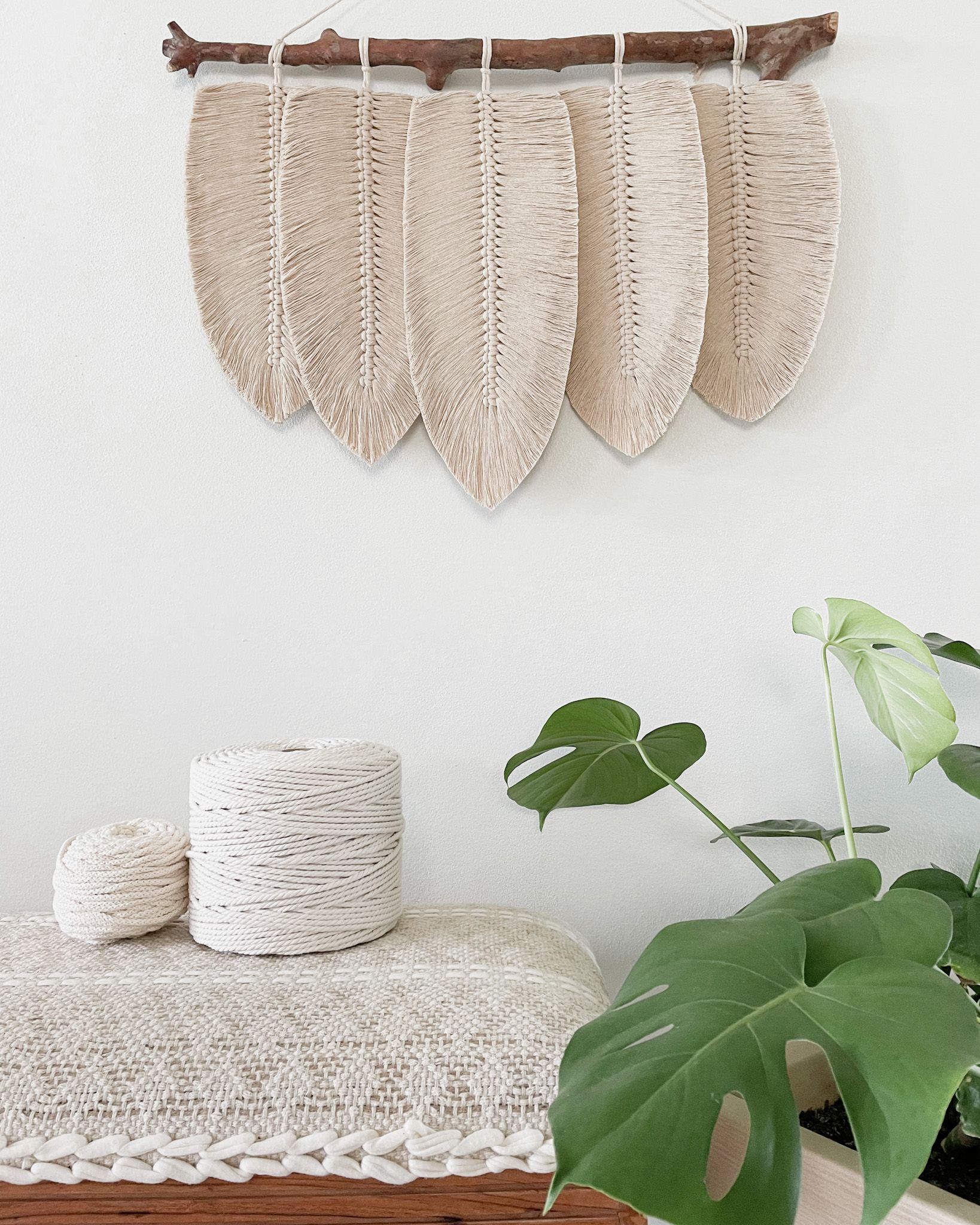 They took careful steps into sustainability and have lived through their values all the way, not shying away from sharing all their good deeds to their audience too. One way of doing that is through consistent reminders online, spreading love and sustainable packaging.
"In Natūra, we have implemented this belief on every step of our production chain. From the materials used to craft decor pieces, to ways of using the remnant ropes, packaging, and paper used for shipping labels and so on. Besides the visual content shared on our social media, we use this space to create awareness about the importance of consuming in a sustainable way promoting ourselves as an eco-friendly alternative to decorate your home and work spaces. After hours spent designing and crafting handmade decor, it is very rewarding and imperative to be able to pack these creations with materials that reflect the same values as your work.
Noissue custom packing has helped us transmit that same love, enthusiasm and details that we put into our decorative pieces. It was almost like Natūra had an instant chemistry with noissue especially loving the compostable mailers that scream SUSTAINABLE in such a fashionable way. Complementing these mailers, we have added tissues and stamps, all of them customized with just a few clicks on a modern user-friendly platform. Definitely admiring noissue's work and effort to put out there real ecofriendly packing products without sacrificing quality. We are deeply grateful for the opportunity to showcase our work and philosophy with like-minded people. The Eco Alliance is a beautiful proof that a sustainable and cruelty-free planet is possible."
Natūra fun fact:
"If we were given a superpower that can help better the situation of the planet, we want it to be teleportation. So that, as artists, we can use it to show all the possibilities and benefits of sustainable creations all over the world."
---
Find more of Natūra here:
Etsy: /madebynatura
Instagram: @bynaturapr
Like this story? Tell us yours! Share your brand story and love for your custom packaging and get a chance to be featured on the wrap! If you're a noissue customer and are interested, you can join the Eco Packaging Alliance by clicking here and emailing us your story at ecoalliance@noissue.co!