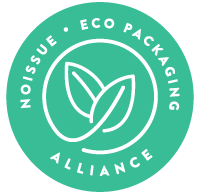 There are several businesses nowadays attempting to break the stigma around mental health and we are so here for it. Australia-based jewelry brand Myles The Label aims to bring awareness to the fact that it is okay to not be okay by creating beautiful aesthetic accessories. Their owner Emilie hopes that her pieces can boost self-confidence and promote the importance of taking care of yourself.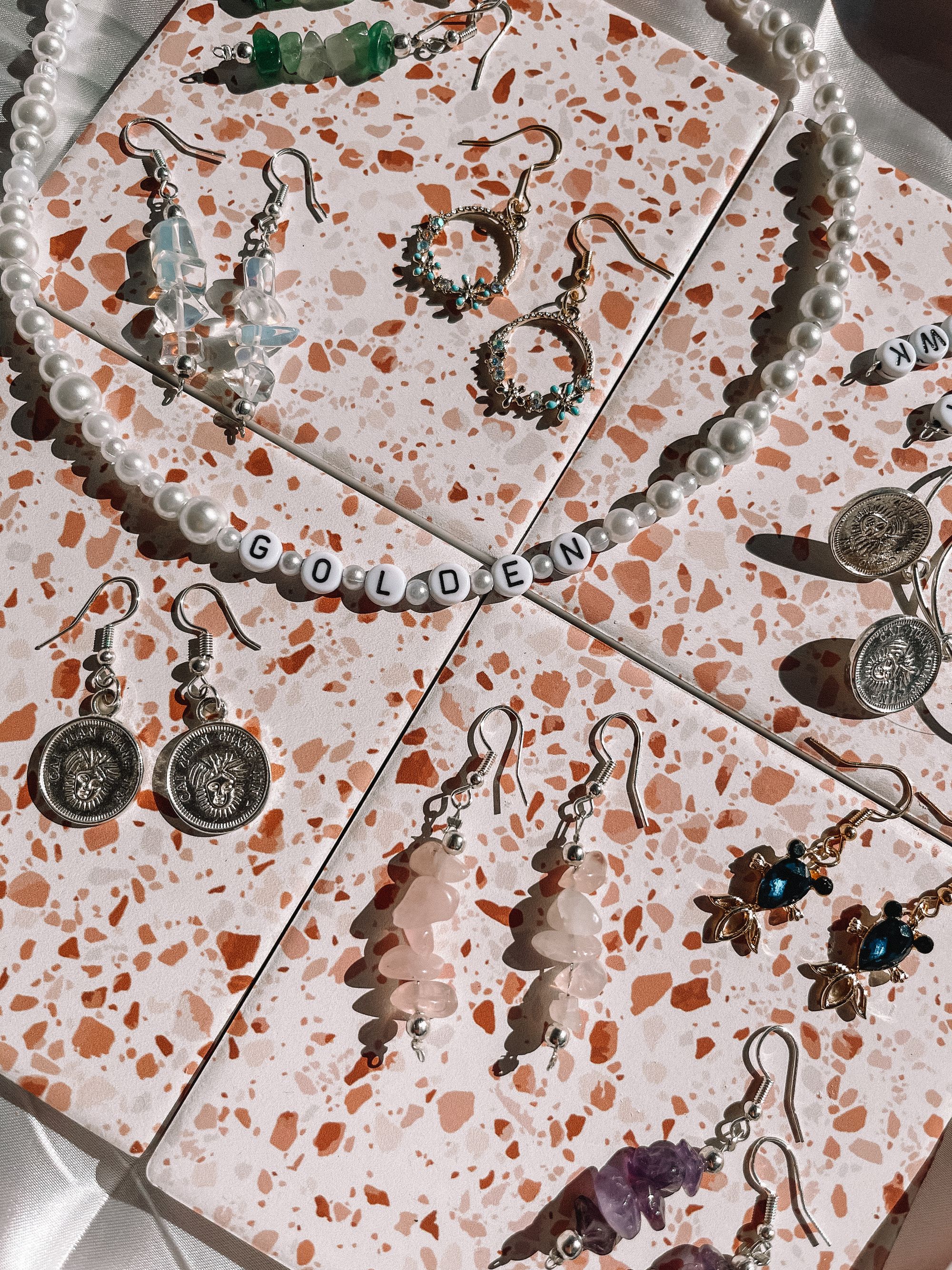 Emilie always wanted to have her own business, but it was only recently when she decided what she wanted it to be. After the past 12 months taking a toll on her mental health that made her feel like she was struggling alone, Emilie was inspired to create Myles The Label to remind others that they are never alone. Emilie emphasizes being kind to your mind and knowing that there are people who care about you. She named her business in memory of her father whom she lost to mental illness when she was 10 years old with her first piece paying tribute to one of her favorite artists Harry Styles. While Myles The Label aims to break the stigma around mental health illness with their beautiful pieces, Emilie donates 10% of every sale to Beyond Blue to support people struggling with mental health issues.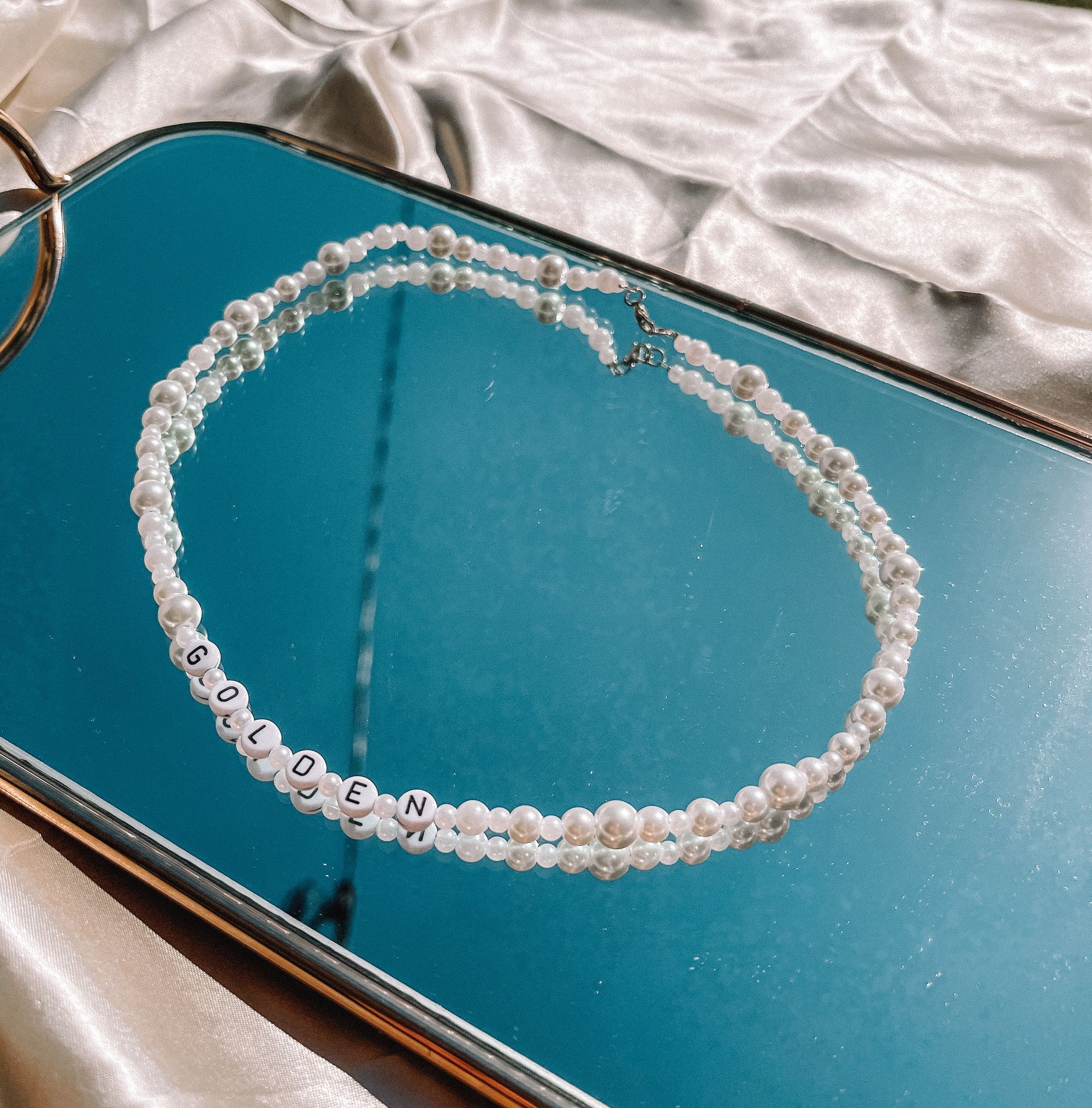 Since Myles The Label wants to make sure you are taking care of yourself, Emilie thinks that it would be wrong if they didn't encourage you to take care of our planet too. Emilie never realized how much waste is produced by packaging and other supplies until she became a small business owner which is why it's now important to her to run Myles The Label in the most earth-friendly and sustainable way. She heard about noissue from another small business and instantly fell in love with what they stood for. Emilie knew she had to make a change and turned to noissue to make sure that she was sourcing her materials from sustainable sources. She now uses a reusable Stamp to brand all her packaging and is looking to invest in more noissue products as her small business grows.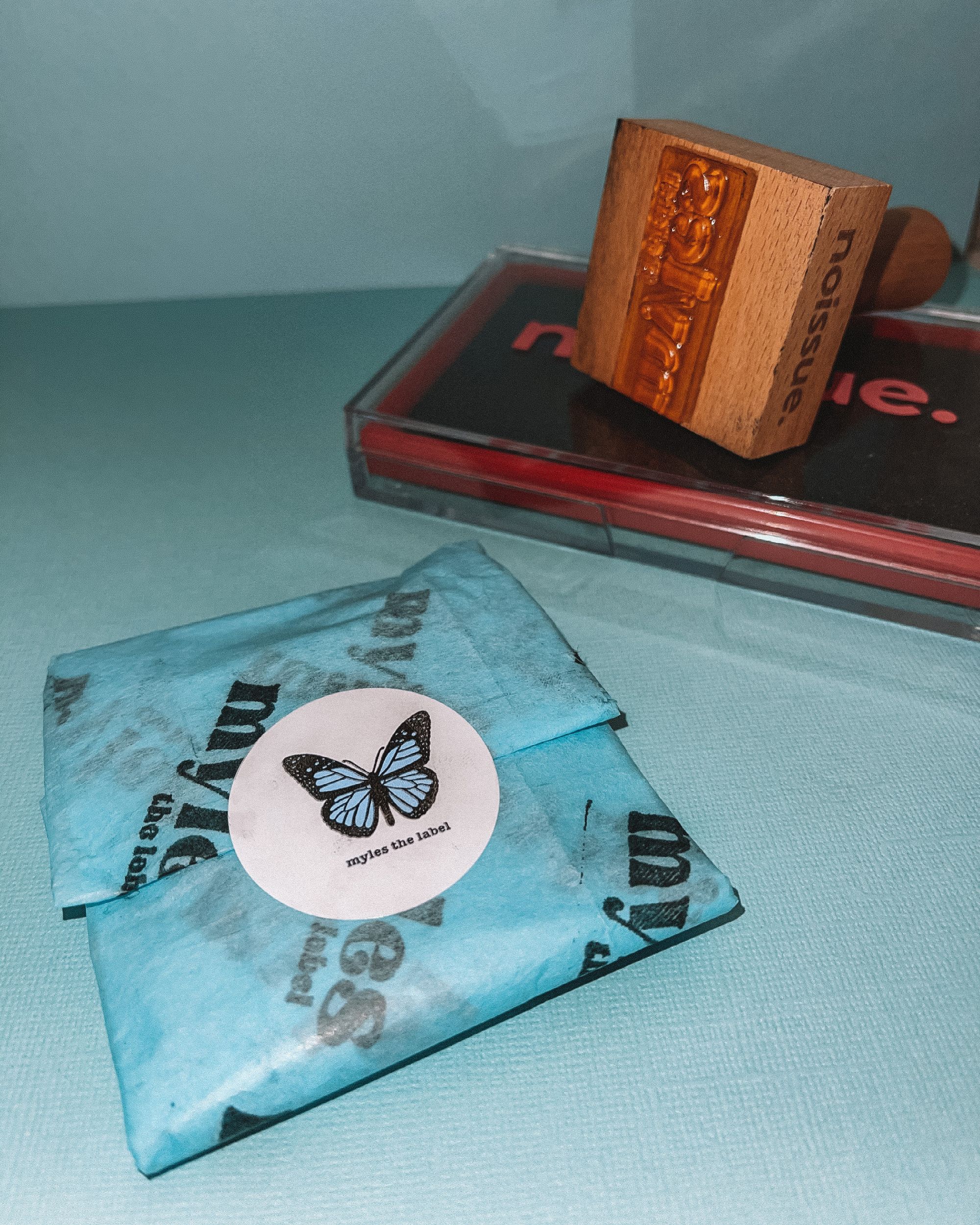 "We now use packaging that is either recycled or [recyclable] and we have implemented sustainable production for all our products."
Emilie believes that change starts from within which is why they joined noissue's Eco-Alliance, a global community that contributes to conservation initiatives with each product purchase, and they encourage all businesses to do the same. On top of that, Myles The Label also re-uses packaging supplies such as bubble wrap and boxes that they receive from their suppliers. Moreover, they recently switched their plastic product packaging to reusable cloth bags that can be used by their customers to store their jewelry.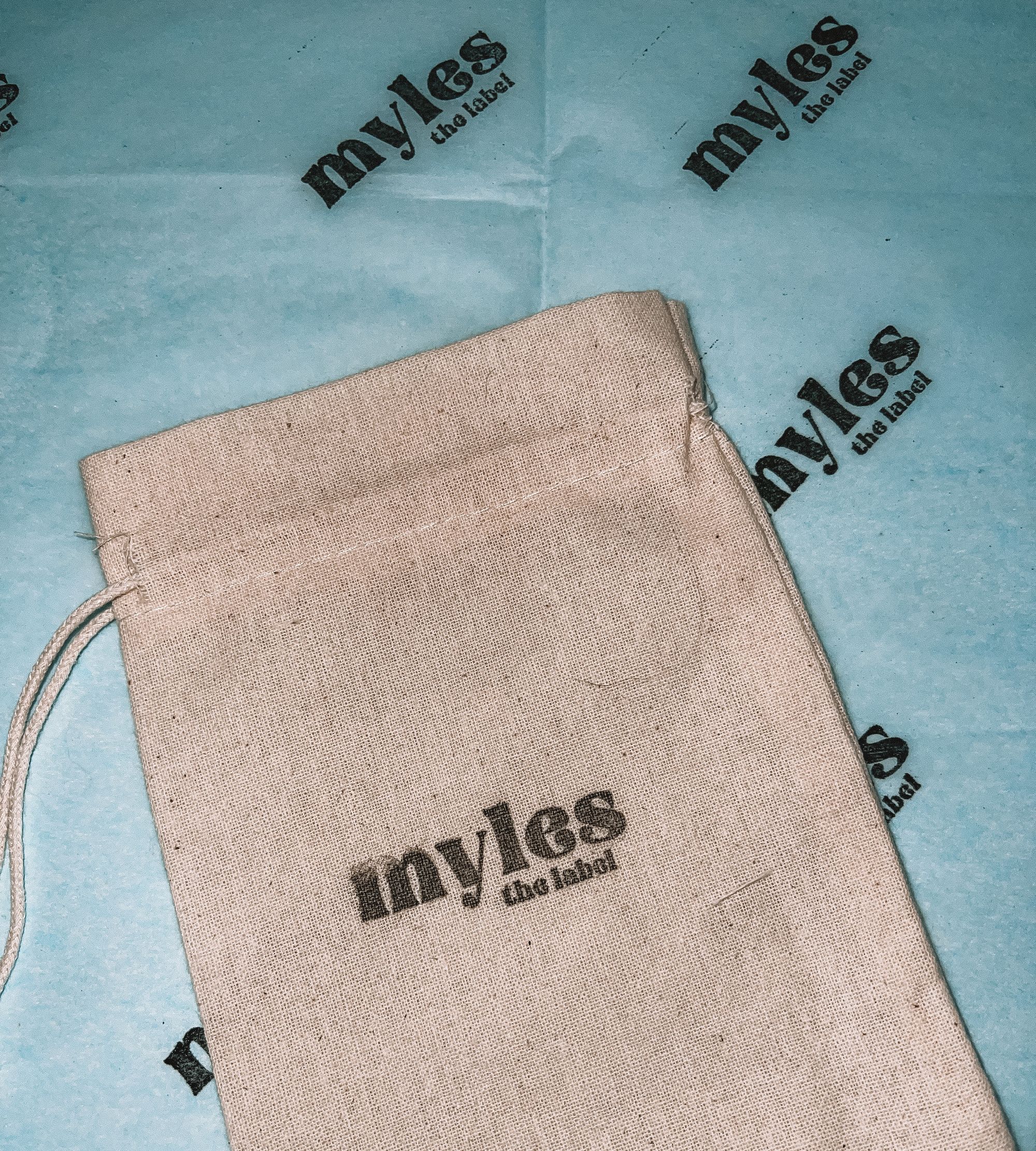 Emilie assures their customers that when they shop at Myles the Label, they get peace of mind knowing that their products have been made sustainably by one person and not a large, fast fashion corporation. Since all their products are handmade with love by Emilie herself in her home in Newcastle, Australia, time management has become the most challenging part of running the business. As a one-woman company, Emilie is responsible for designing and making the products, packing and shipping orders, handling finance, and social media marketing. Not to mention that there are smaller things that go on in between each task which can be overwhelming for a new business owner. Emilie never realized just how much work went into owning a business until she took the leap of faith and started her own.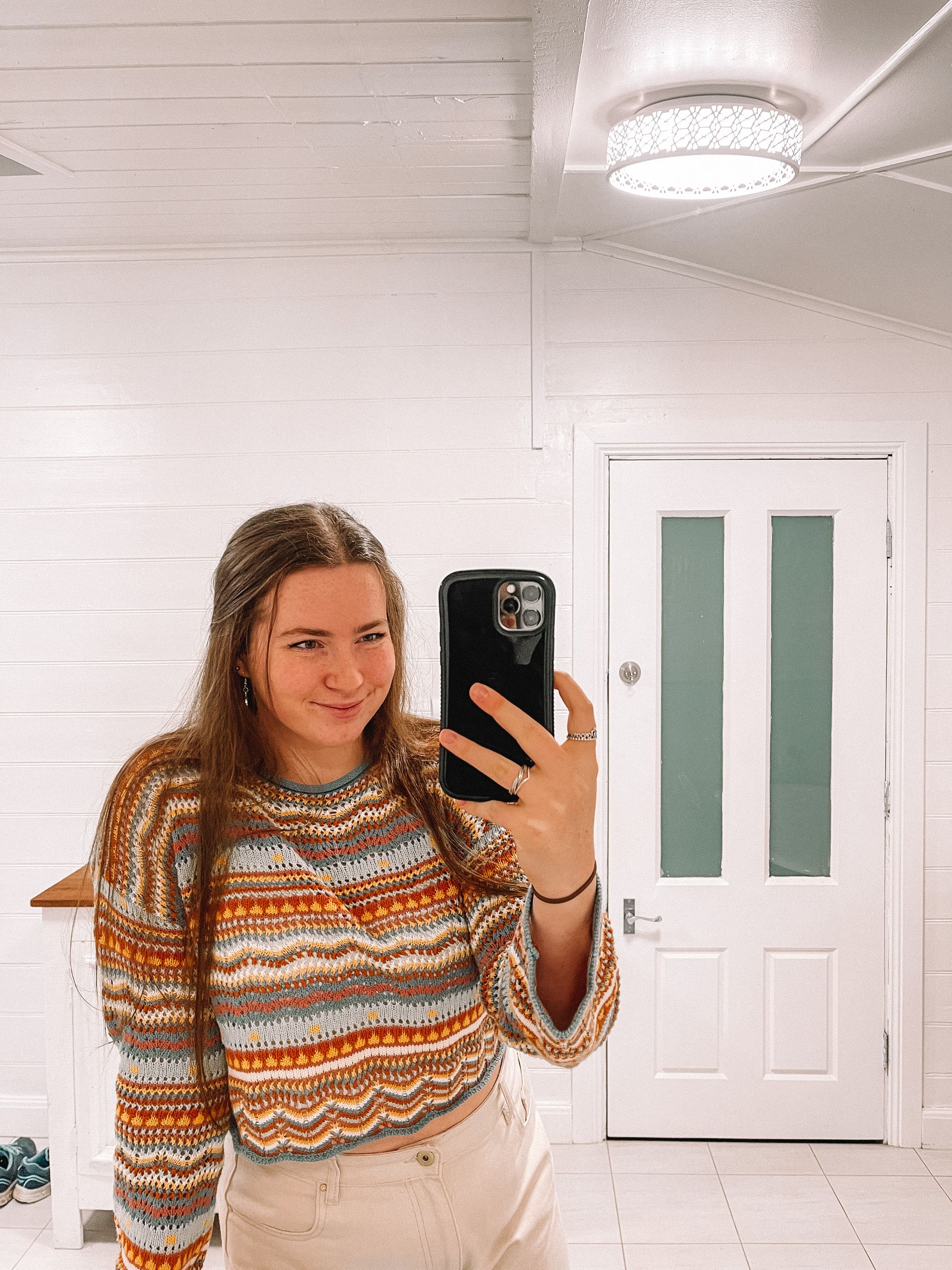 Emilie's advice to other business owners is to plan ahead. When she first started her brand, she jumped right in and didn't think things through. This caused a serious lack of identity and brought confusion that cost her business a lot of time and resources. Myles The Label started with their "Golden" pearl necklaces inspired by the song of the same name by Harry Styles. With this being Emilie's favorite piece that brought her brand to where it is today, Emilie also considers her connection with her customers as what sustained her brand. The amazing community of people that she got to connect with through her brand soon became her friends, starting with a customer who defended her and supported her when she got her first hate comment online.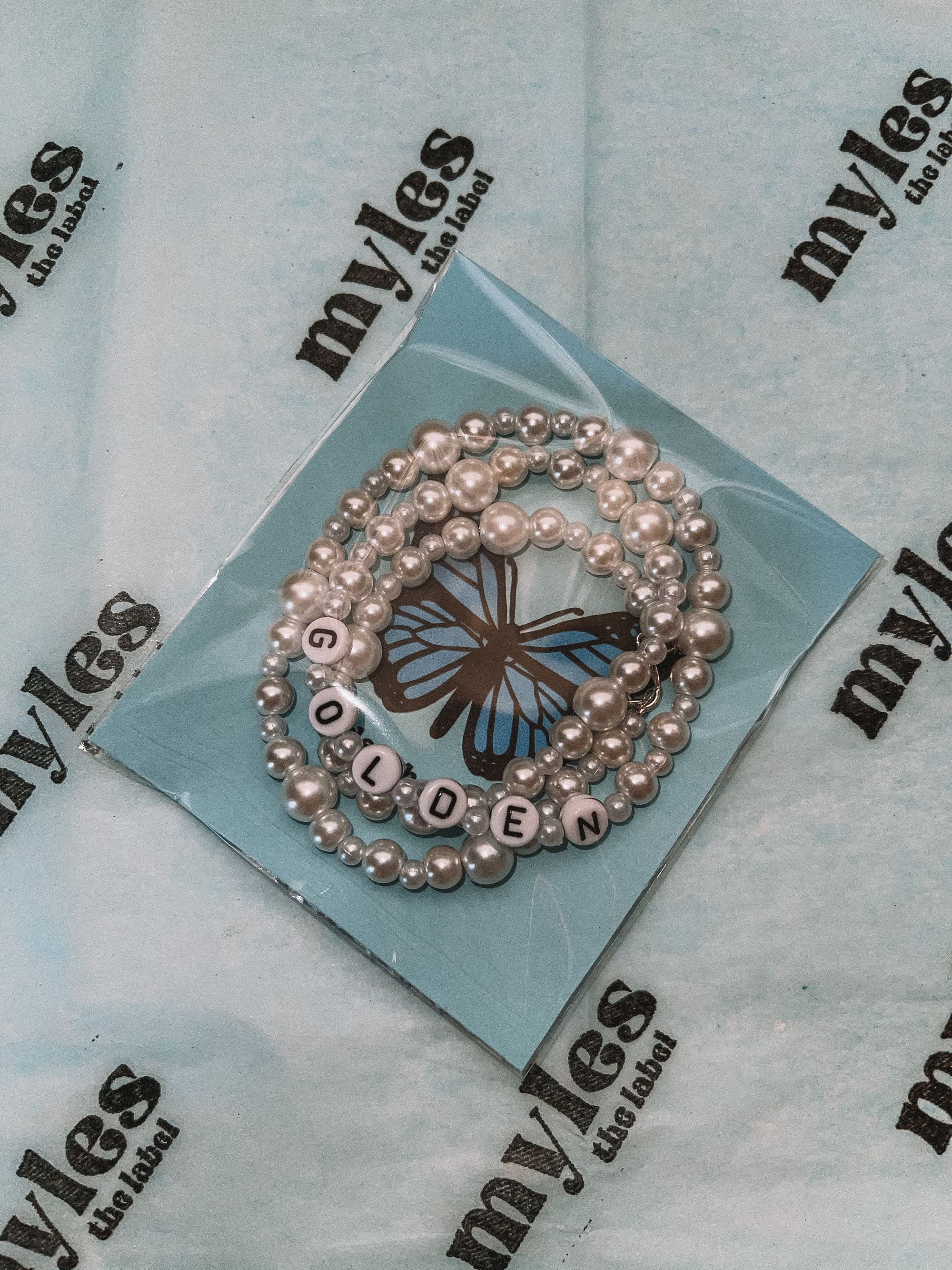 "I will never forget the day that I got my first hate comment. You expect these to come when you are putting your art out there no matter what you are creating, but the minute this person said what they did, one of my lovely followers was right there defending me and my brand."
Myles The Label serves as a reminder to trust the process, especially if you started the business with good intentions. With Emilie living out her creative dreams and helping people through her art, we can definitely say that Harry Styles would be as proud as we are!
---
Find more of Myles The Label here:‌‌‌‌‌

Etsy: /mylesthelabel‌‌‌‌‌
‌Instagram: @mylesthelabel
Like this story? Tell us yours! Share your brand story and love for your custom packaging and get a chance to be featured on the wrap! If you're a noissue customer and are interested, you can join the Eco-Alliance by clicking here and answering a few questions here.
Questions? Email us at ecoalliance@noissue.co