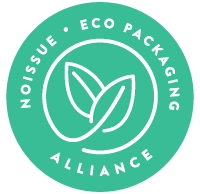 Several small businesses are coming up with their own dainty jewelry designs and we just can't get enough of 'em! The minimalist accessory trend is very stylish and can definitely add a chic touch to your overall look. Canada-based entrepreneur Nicole Abrena started their own jewelry business, Nicole and Louise, as a fun way to escape the lockdown blues back in 2020. They first started with earrings and hair clips until they rebranded into a full-on accessory brand that offers so many affordable dainty options wrapped in recycled packaging featuring their custom noissue Stamp!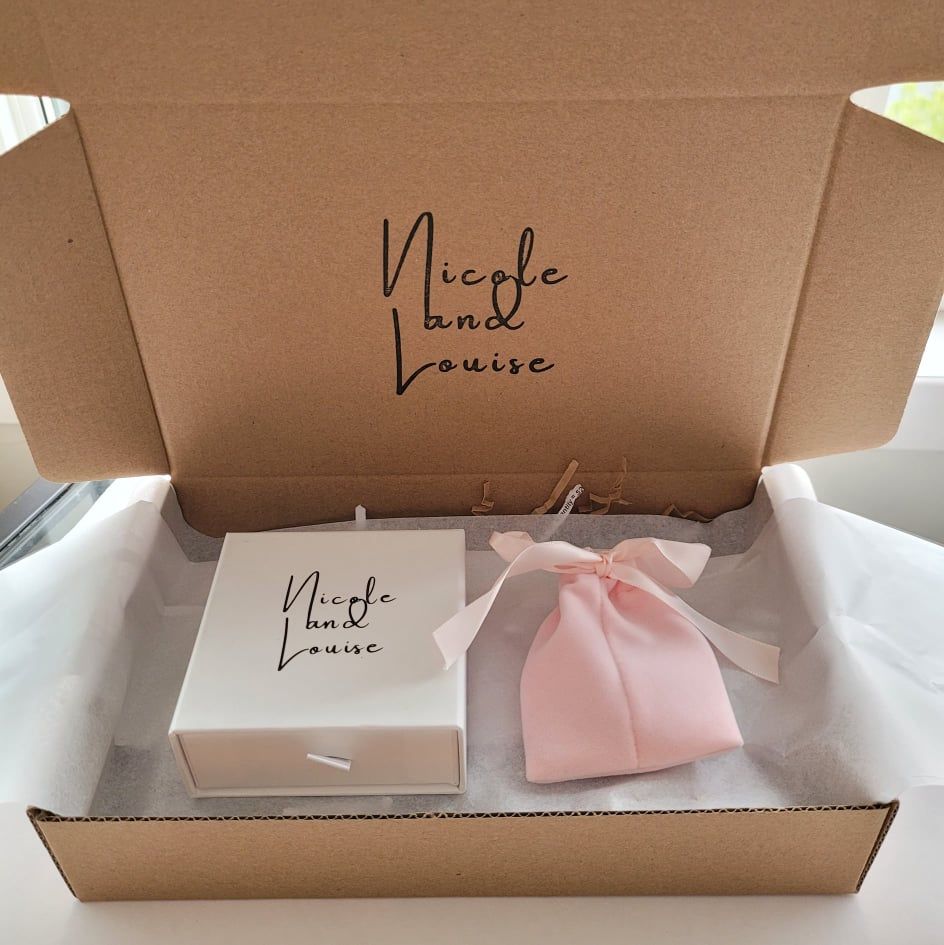 Nicole was inspired to start Nicole and Louise by her and her sister's combined interests in accessories. The business was born in the middle of the pandemic, getting the entrepreneurs busy during lockdowns. Unfortunately, the sisters both got laid off from their jobs so they took on the small business full time to help pay their bills. They noticed that they had so few options of affordable dainty jewelry that also offered pieces for men. This motivated the pair to offer gold-filled minimalist designs that won't break the bank.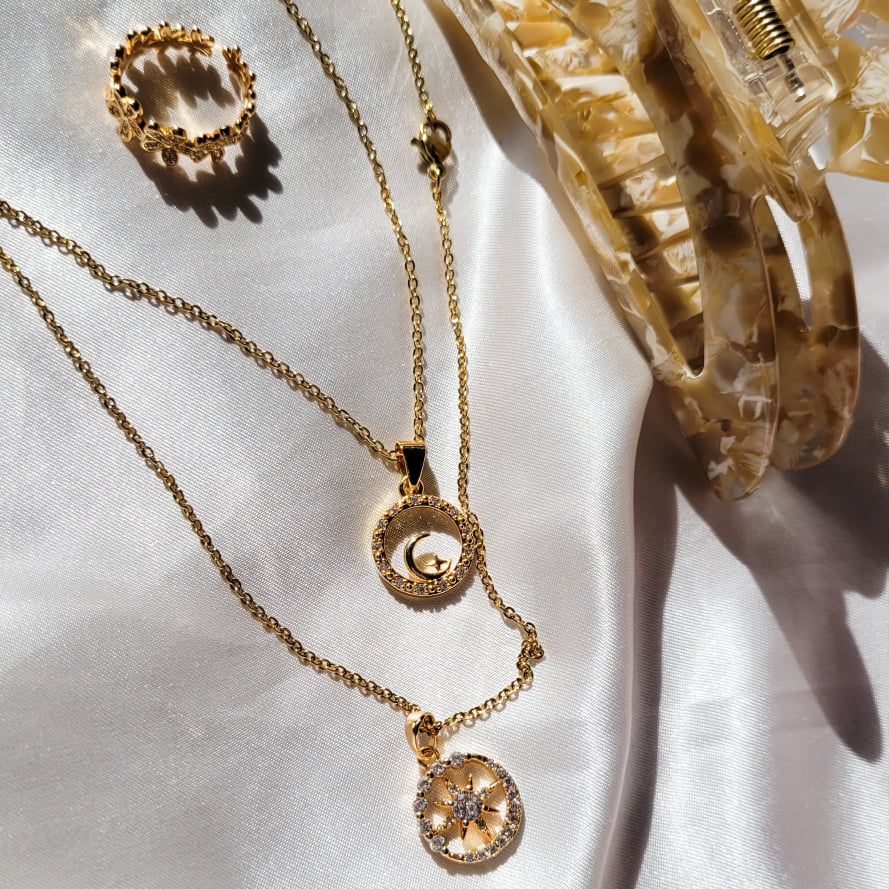 Nicole and Louise's designs feature a range from stones and charms to simple gold bands. One design that definitely catches attention is their signature ribbon piece that can be worn as a bracelet, anklet, and choker. These are perfect to layer with other accessories or to match as BFF or couple pieces as they work perfectly as unisex jewelry.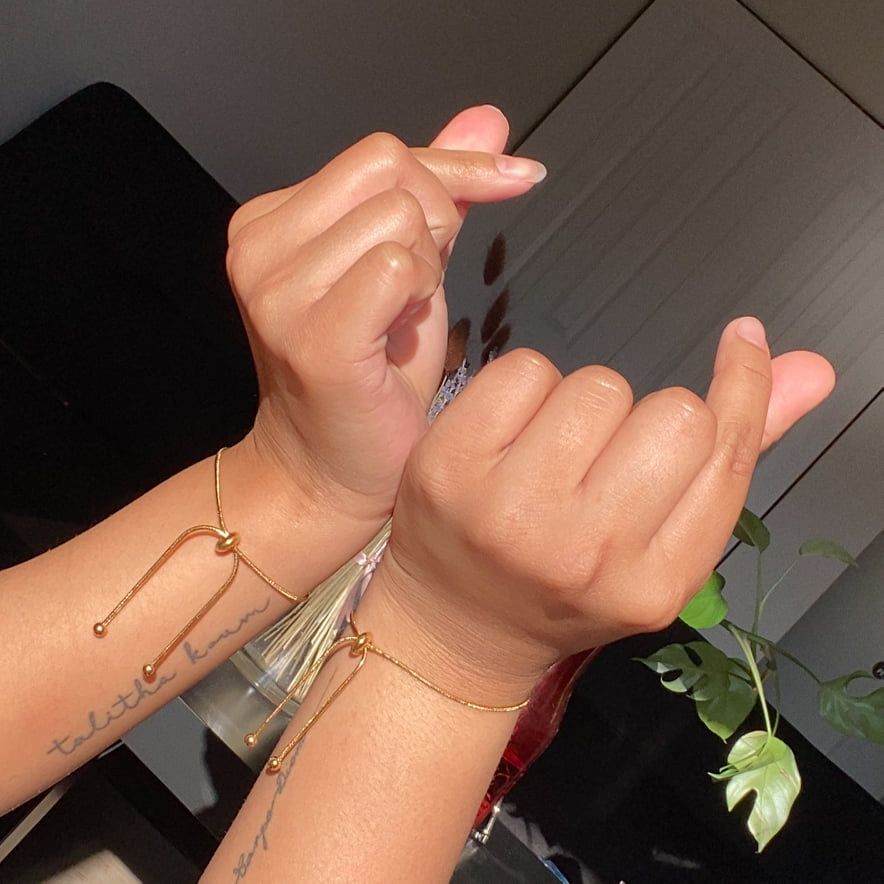 Sustainability means a lot to Nicole and Louise as they try their best to work towards being plastic-free. They've been using shredded papers as box fillers to protect their products and stamping their tissue with their custom noissue Stamp using soy-based ink. It's their goal to switch to compostable mailers in the near future too. The jewelry label also joined the Eco-Alliance, noissue's global community of small businesses who contribute to climate action initiatives with every purchase. It means a lot for Nicole and Louise to leave an impact on their customers, so opting for custom packaging with noissue was simply a no-brainer.
"We love noissue! It helps align in our future plans on switching to completely sustainable packaging! And also love the idea of planting trees in every order!"
From unique and dainty designs to plastic-free packaging and more efficient shipping options, Nicole and Louise is definitely making their mark as a small business. While Nicole loves what she does and proudly shared that they've already come across customers who notice their pieces at parties and other events, the business owner confessed that they still have a lot to learn. They're currently growing their business and focusing on their marketing strategy at the moment. Nicole recently enrolled in a Pinterest class and aims of growing their organic reach. Her advice to other aspiring small business owners is to just do it and don't be afraid to start with a business account on Instagram. That was where Nicole and Louise started and Nicole's sister Louise advises, " your ideas will remain an idea if no action has been made!"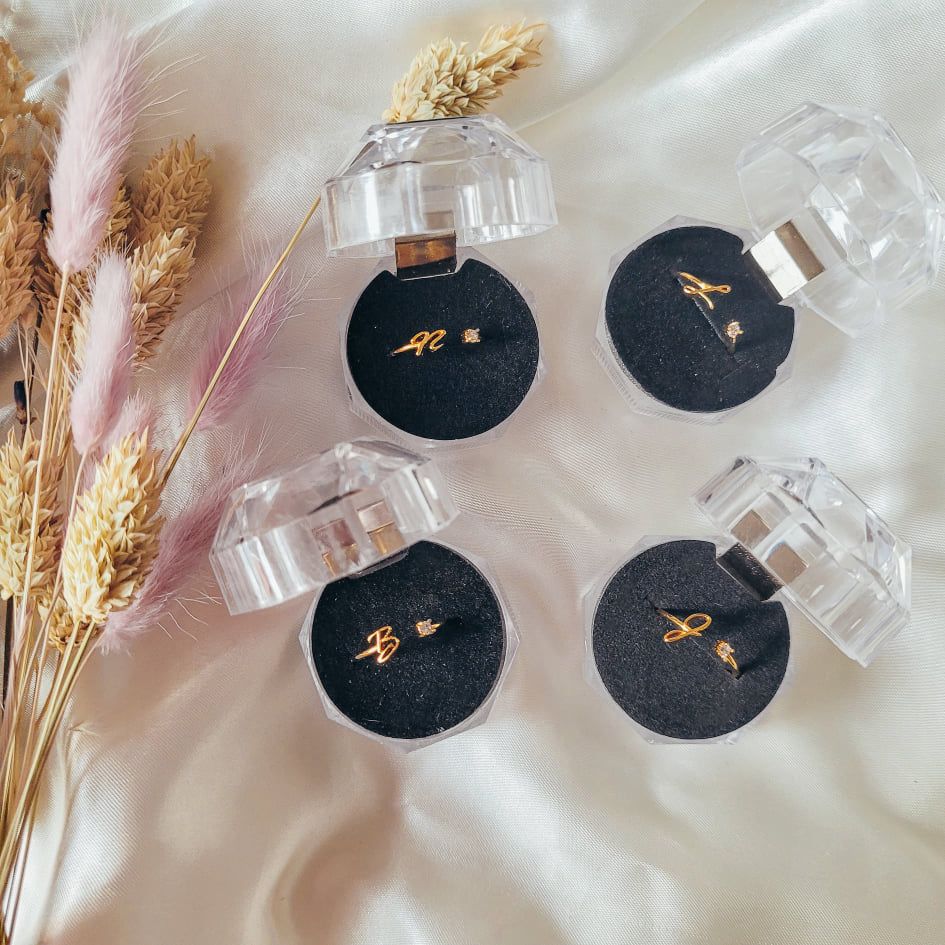 ---
Find more of Nicole and Louise here:‌‌‌‌‌
‌‌‌‌‌‌‌‌
Website: nicoleandlouise.com
Instagram: @shopnicoleandlouise
If you enjoyed this read, we bet you'll like last week's feature too:
John and Luna: Fine Handcrafted Jewelry with a Heart for Circularity
Want to share your story? We'd love to hear it! Join the Eco-Alliance here and share your deets with us here to get a chance to be featured on The Wrap!
Questions? Email us at ecoalliance@noissue.co