NxTSTOP is a sustainable travel wear brand that creates products designed by travelers, for travelers. Founder Brendan Kennedy says he came up with the idea for the business while traveling and seeing the need for a versatile wardrobe that was also eco-friendly.
"I've spent my life traveling the world for work and play, so I've experienced first hand how travel is a complex, ever-changing process. I kept asking myself what I could always wear – literally the go-to wardrobe each trip – to be the best combination for all situations while in-transit and beyond," he says.
"At the same time I started to get really passionate about protecting the world I loved to explore. NxTSTOP was born as the idea to bring these two concepts together: a perfect travel uniform that could be more eco-friendly, and rolled out to a really passionate community of travelers to move the needle on sustainable practices."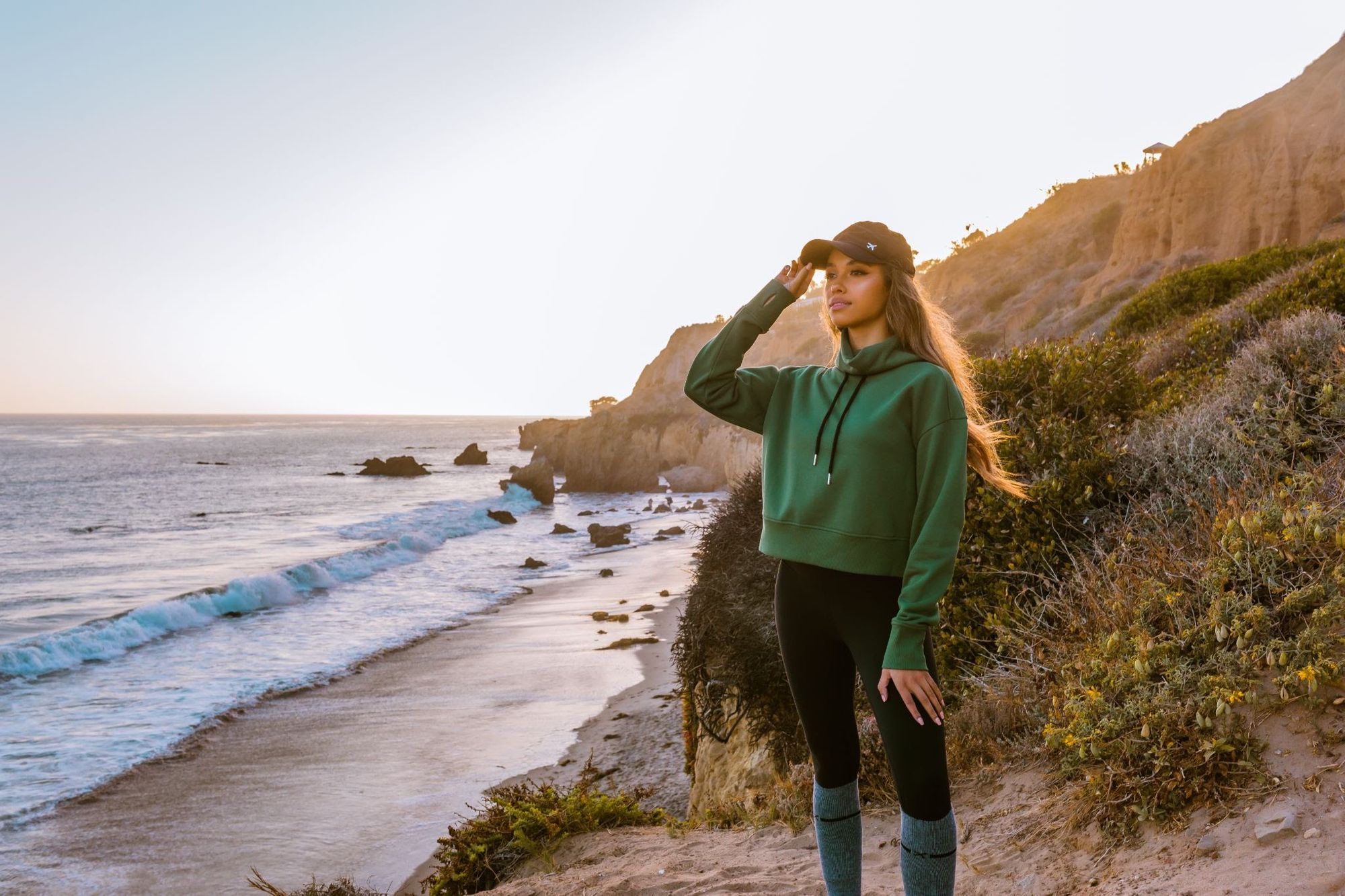 NxTSTOP creates clothing that meets the needs of different situations on the road and is breathable, cozy, anti-wrinkle, odor resistant and antimicrobial. Alongside this, they also use biodegradable or recycled materials at the core of every one of their clothing designs.

Brendan says they survey customers and look at product feedback to decide what should be built into each clothing piece, then do extensive materials research to find what can meet those requirements.
"Once we have the prototypes built, we wear-test them," he says. "And it's not just used in the team, but we also work with travelers (many of them also our content creators) to gather feedback and hone the design. So when we go to production we've had 2 to 3 cycles of tweaks to ensure designs meet the need."
With its careful consideration and choices in sustainable clothing materials, NxTSTOP's products are extremely complimentary to noissue's packaging.

"Packaging was actually the first thing I wanted to tackle in our sustainability journey because it makes me so upset how much plastic is used everywhere for no reason. We put astronauts on the moon for goodness sake, why are we still using plastic packaging to double wrap clothing for poly bags and mailers?!" Kennedy says.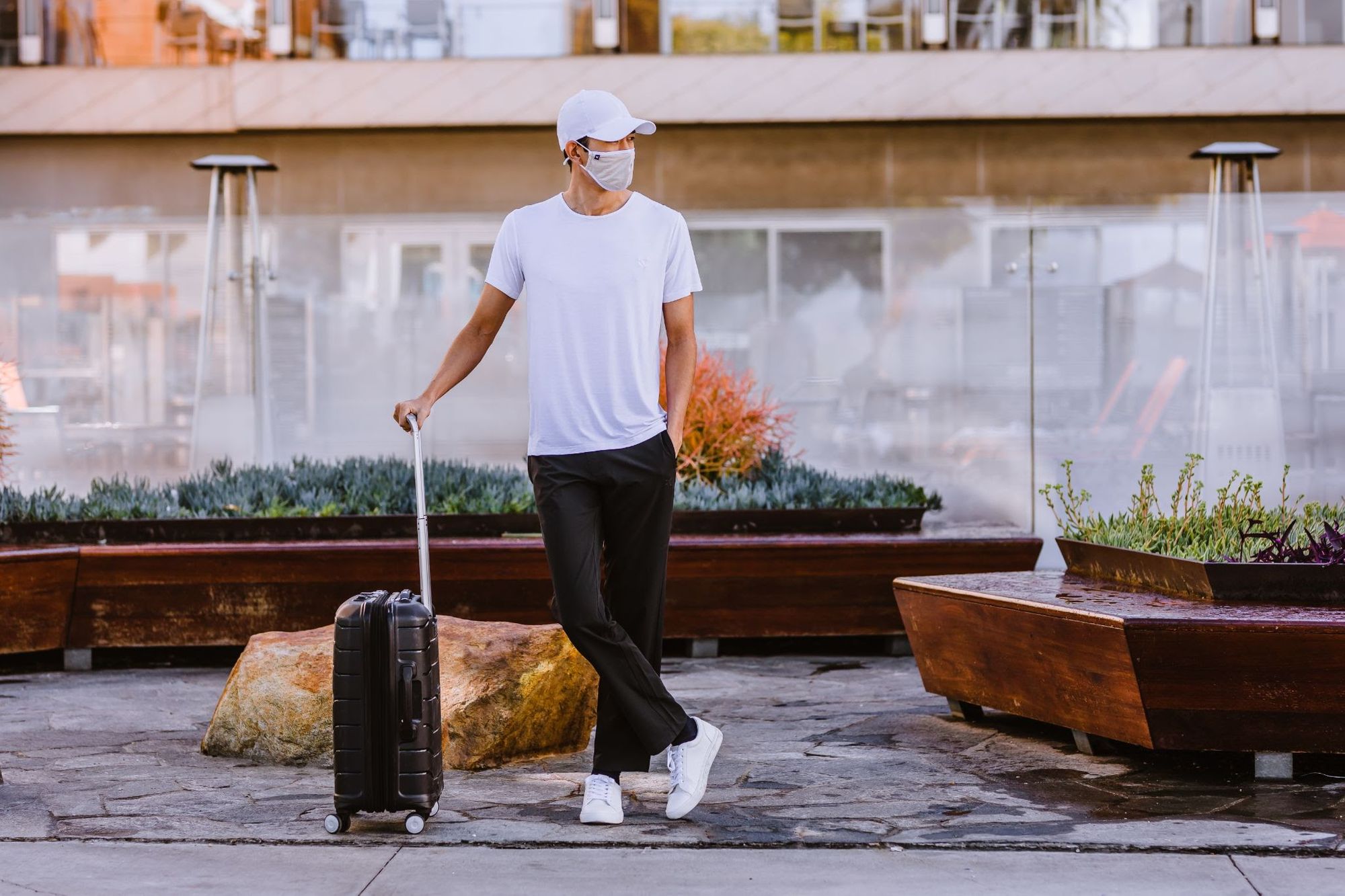 He says he was recommended he get in touch with noissue as a packaging provider for clothing.
"Once I got my first mailers, I was really impressed. And the day we started to sell enough to order custom poly bags and mailers with our own NxTSTOP logo was a big day!" Kennedy says.
"Moreover, I've realized how critical premium and responsible packaging is for us. It's a big brand awareness factor for people interacting with our product for the first time, and it makes the difference when pitching PR and wholesale accounts who see we went the extra mile."
As a result of this successful brand alignment, NxTSTOP has made the decision to use noissue products for all of their packaging.
"To help drive sustainable practices with travelers around the world, we made the decision to roll out noissue into 100% of our packaging and mailers by the end of 2021," Brendan says.
"Not only have we done this for our direct-to-consumer (D2C) and Amazon products, but most importantly across all large wholesale customers like Delta Airlines, Avis Budget Group, and NASA, among others, which has allowed us to scale up to more than 1 million bags! Delta even specifically requested the packaging when they saw the obvious quality and sustainable advantages of the bags."
NxTSTOP is now a member of noissue's Eco-Alliance and has made a pledge to commit to further sustainable practices. Alongside this initiative, NxTSTOP also has other projects happening to encourage more conscious consumerism. They are launching Take Back Bags with brand For Days, where people can buy a $20 bag on the site that they can fill up with any clothes they want to recycle and mail them to a recycling partner.
Shoppers will then get given a $20 NxTSTOP credit to spend on clothing.
The brand is also working with Verdn to donate small portions of product sales to planting trees. Verdn is an app that automates connecting businesses to nonprofits doing environmental work and makes it very clear to customers that they are helping to fund efforts.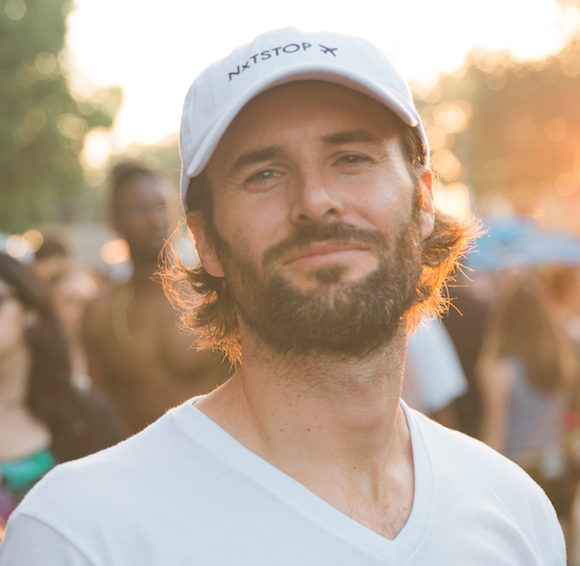 Brendan's advice for other entrepreneurs who are working on bringing their vision to life is to remember the fun, the challenges and the excitement of building something you're passionate about.
"It's a business game, and no matter how stressful or frustrating it will get, just remember those challenges are all just big illusions. As long as you envision the success and future you will have, it will work out," he says.  

---