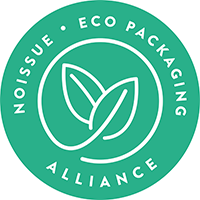 When you wear jewelry that connects to you on a different level, you're unstoppable! Jewelry today is not just for symbolizing status or wealth anymore, it's made for creative expression, completing a look, and boosting self-confidence too. It's an accessory that can empower and inspire, and TO YOU Jewelry knows that a bit too well!
Based in Canada and owned by jewelry enthusiast and creative visionary, Thais, TO YOU Jewelry is a brand new fine jewelry brand that launched not too long ago this year, and is all about inspiring women while giving back to their community and the earth.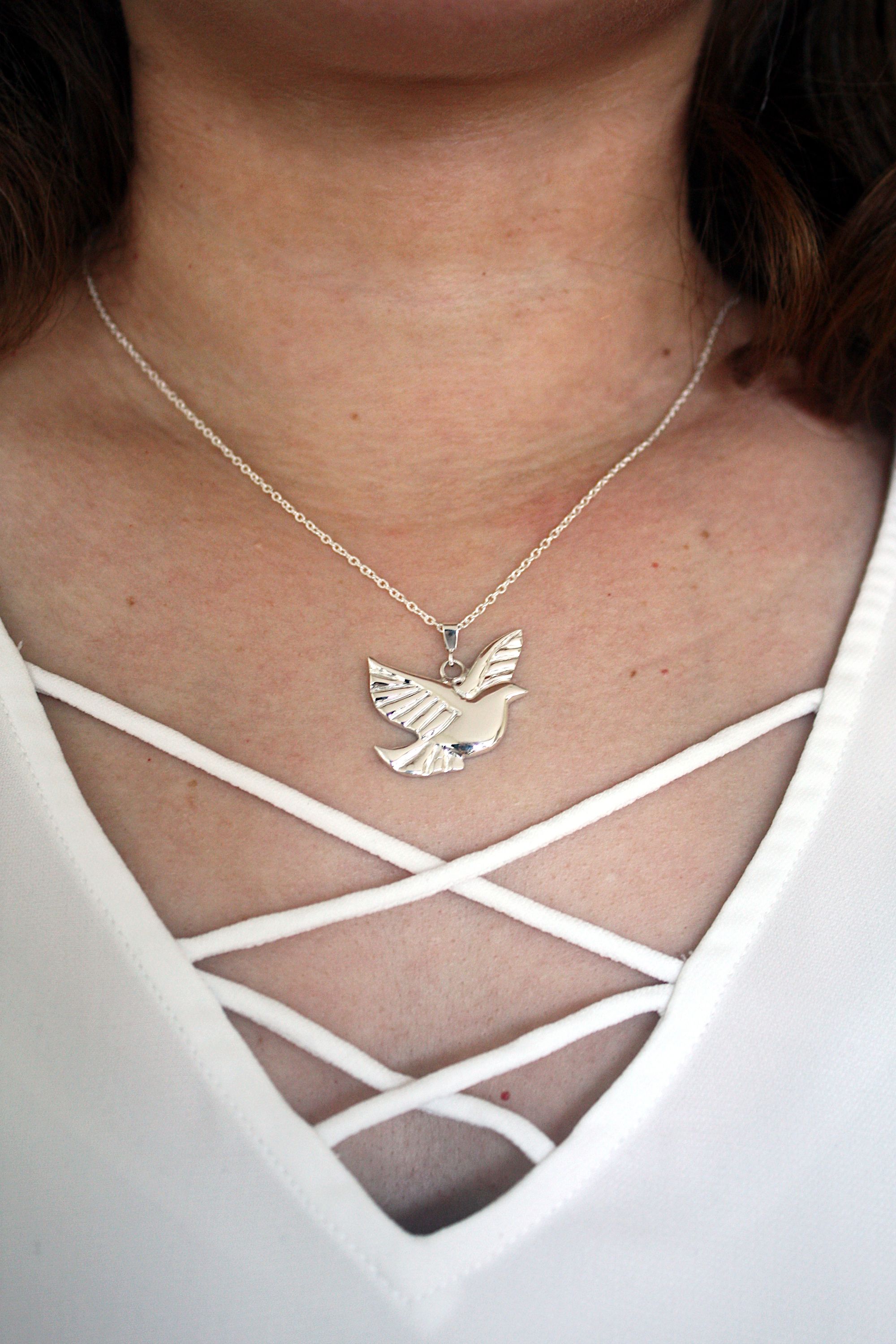 With Thais' love for the arts and crafts and jewelry design and making, she turned her most beloved hobby into business and came up with TO YOU. Before she ventured into starting her small business, she studied Architecture and Design back in Brazil which gave her a bit of a push into her new endeavor.
Thais is a lover of all things beautiful and green so you can bet that her jewelries aren't just eye-catching but also made to support the important stuff!
"Giving back is at the heart of everything that we do! TO YOU Jewelry is a purpose-driven small business and brand designed to create a positive impact and add value to the Earth and to the community through jewelry design."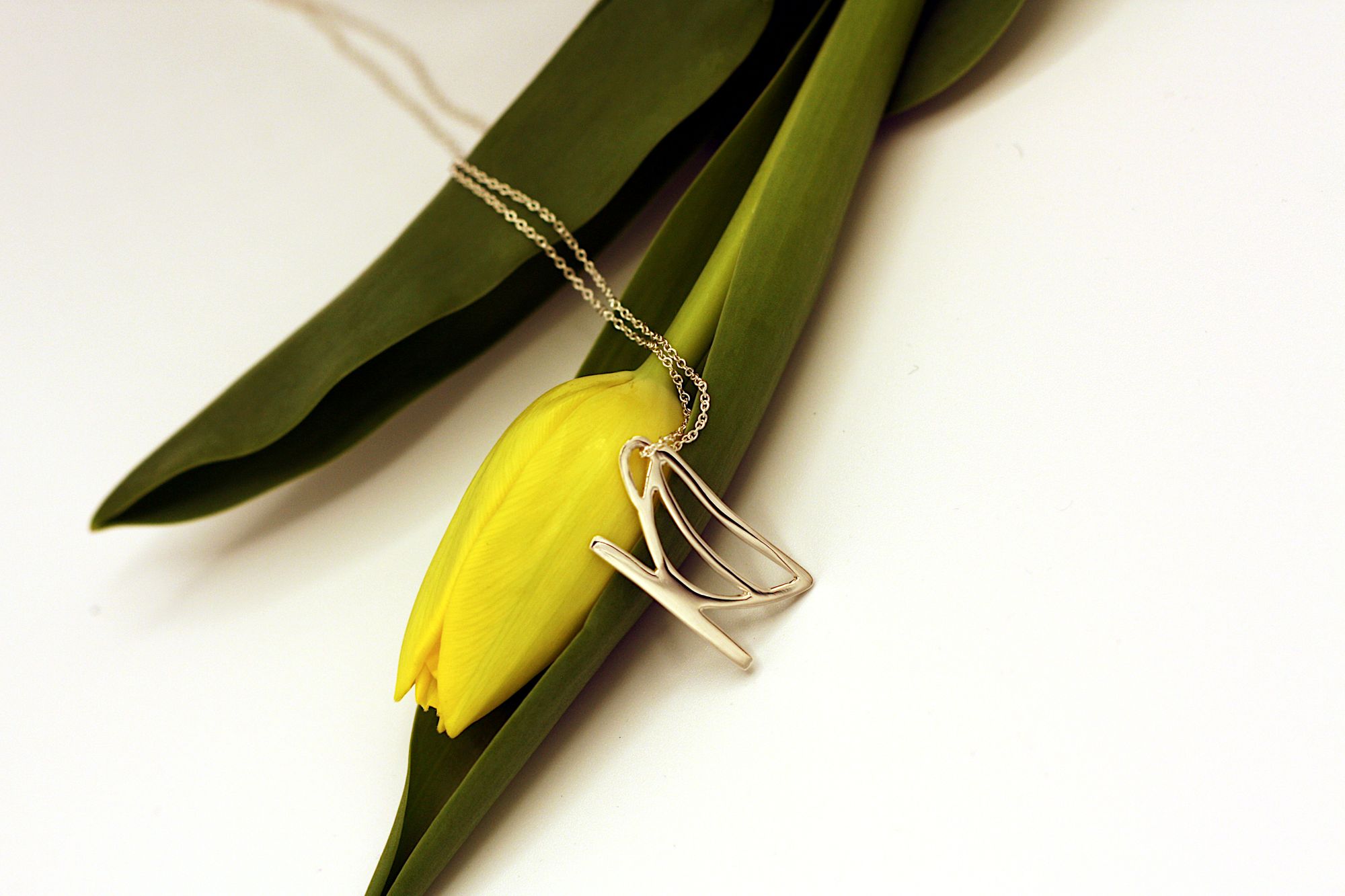 Each TO YOU jewelry is intended to empower women to give back to themselves by following their dreams, and every small detail put into each piece is inspired by meaningful things they should celebrate in their every day life.
But aside from that beautiful element, TO YOU also makes sure that their jewelry collections are made ethically and sustainably with each one produced locally in Canada and handcrafted with love by women, for women.
"Our vision is to turn ethically and sustainably made Accessible Fine Jewelry into female empowerment, making smalls actions to help our planet."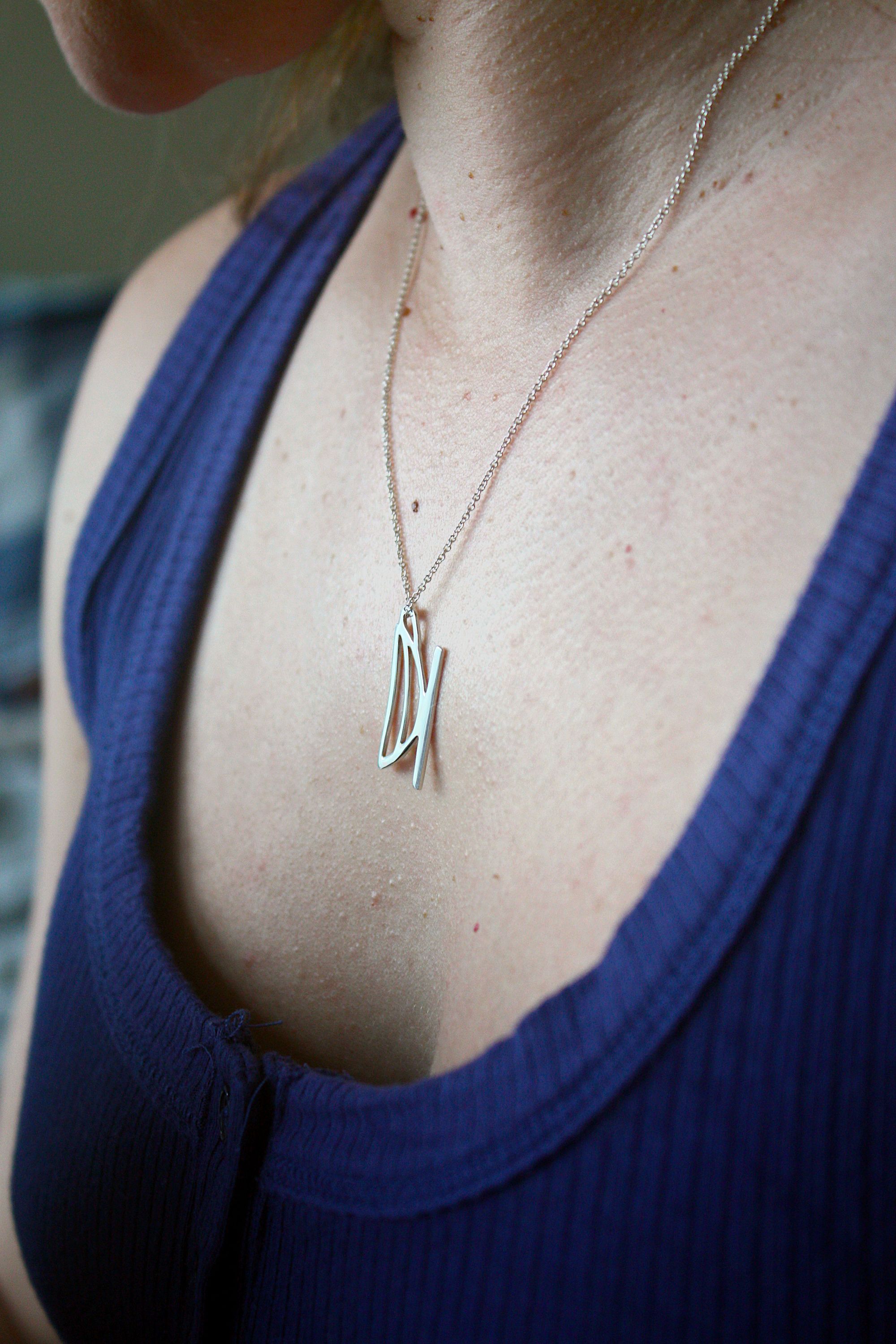 Since sustainability and giving back is at the core of TO YOU, they aim to make all the efforts they do for the planet count! Their actions are based on 7 pillars;
- Offsetting carbon emissions: They plant a tree on behalf of customers for every order placed through TreeEra, and have planted trees around Canada, Costa Rica, and Africa.
- Lending a hand to their community: For every purchase from their collections, a portion of the proceeds will go to a non-profit organization in support of women and children in need in Ontario, Canada, such as Ernestine's Women's Shelter.
- Supporting local: When it comes to production, they work with local commercial partners, and try to support small woman-owned businesses as much as they can.
- Direct selling at fair pricing: they sell directly to their customers, avoiding the costs and markups that make typical fine jewelry so expensive when they're bought from a retailer or a physical store.
- Guaranteeing product longevity: Carefully handcrafting jewelries to wear again and again. They design and handmake their pieces with the highest quality materials so they can be worn for years!
- Small batch production: They only produce in small quantities to avoid unnecessary waste.
- Sustainable packaging: Aside from their recyclable gift boxes and recycled and recyclable shipping boxes, they also use eco-friendly packaging from noissue!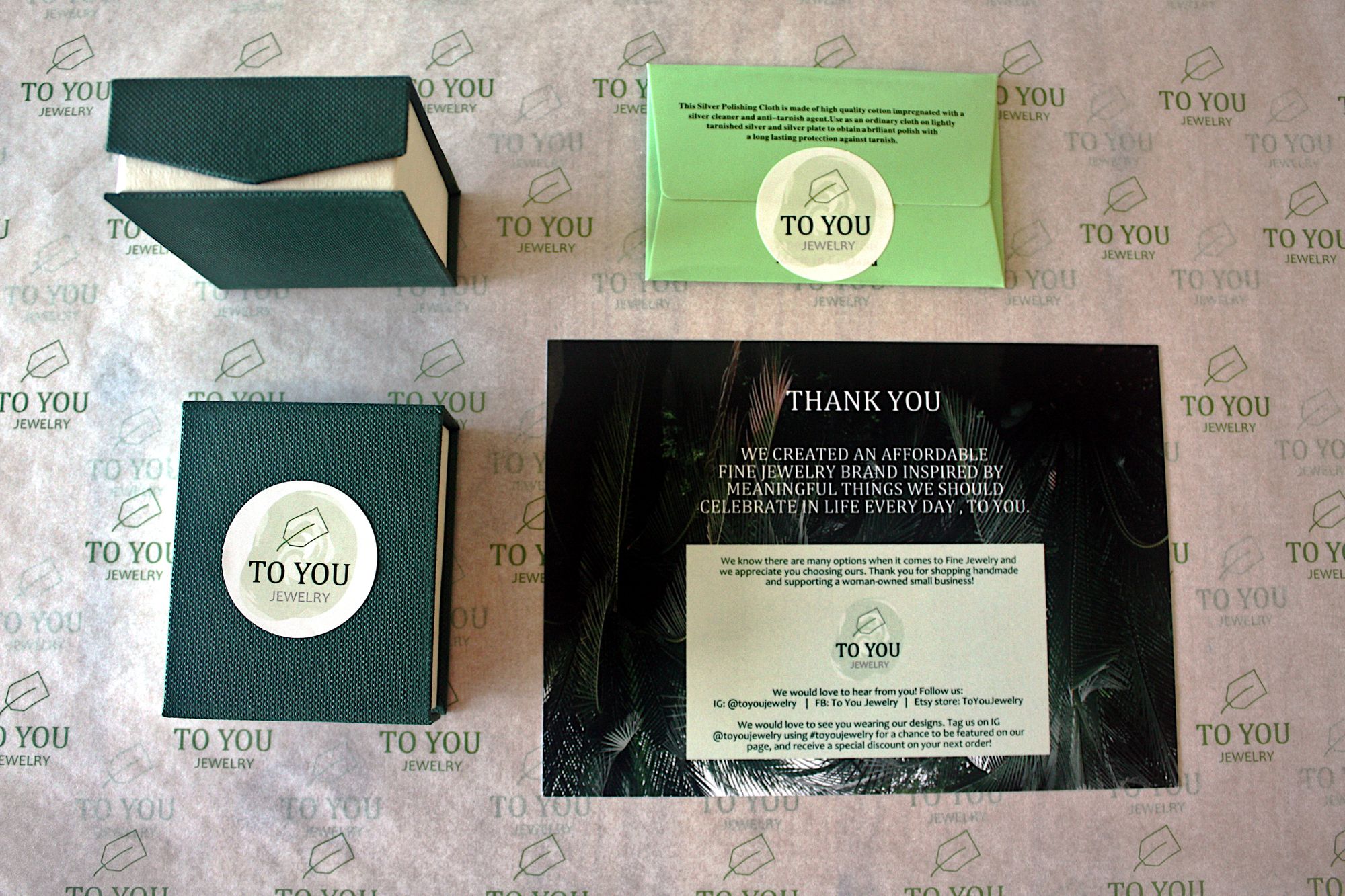 TO YOU uses noissue's Stickers, Tissue and Stamp, and they are a proud member of the Eco-Alliance where they have been able to successfully plant trees in areas of need in Ontario and British Columbia!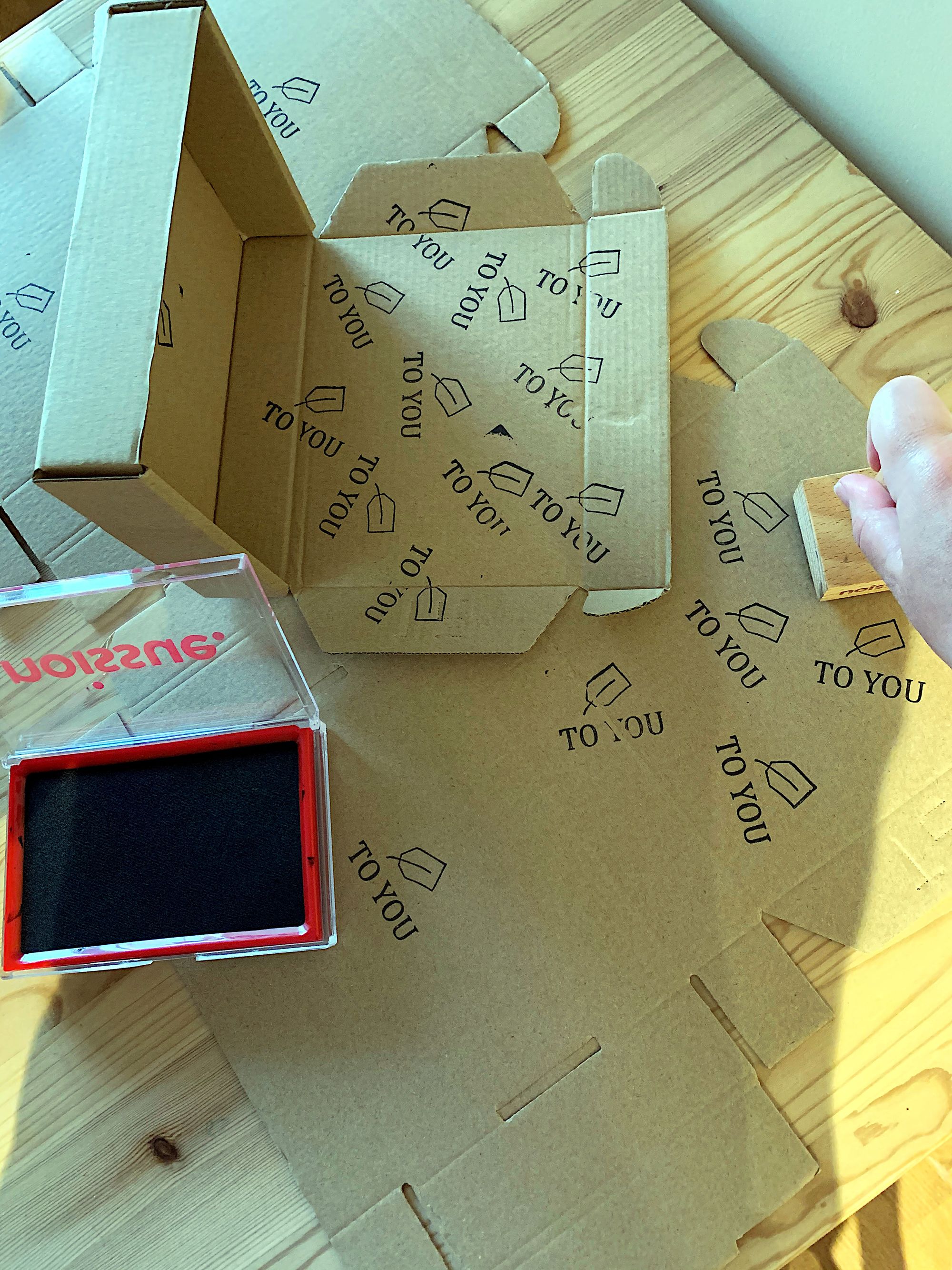 It is all about storytelling for TO YOU! It's important to inform and let each customer be in the know of their brand's initiatives through branded, eco-friendly packaging. And with Thais' fascination for sustainability on both a professional and personal level, she's thankful for looking into noissue and finding packaging that's made thoughtfully for the planet; "I am glad I found noissue! Their products are amazing and the experience was great."
With her collections growing and more customers loving the concept of her business, Thais still has her favorite among all of her products. And that is her Coffee Tea Cup Pendant Necklace from her Me Time Collection. It celebrates a cozy moment of quiet, stillness and self-care that everyone needs. It's made to remember the little special moments where you can do things that you want for yourself. A masterpiece made for you and given TO YOU.
If you're one who values self-love and supporting small businesses like TO YOU Jewelry, don't forget to stop by their online shop and socials and fall in love with all their designs!
---
Find more of TO YOU Jewelry here:‌‌‌‌‌
‌‌‌‌‌‌‌‌
Etsy: /toyoujewelry
‌Instagram: @toyoujewelry
Like this story? Tell us yours! Share your brand story and love for your custom packaging and get a chance to be featured on the wrap! If you're a noissue customer and are interested, you can join the Eco-Alliance by clicking here and answering a few questions here.
Questions? Email us at ecoalliance@noissue.co