Custom noissue Cotton Tote Bag by @randomcandleco
When it comes to products made out of cotton, we know it looks and feel good. We wear it, we sleep on it, and we use it to dry ourselves after a shower, but just how often do we consider if this material is actually doing good?
Though it hasn't always been widely publicized, the production of cotton affects our planet in a big way. Its impact is huge considering it's one of the most commonly used fibers globally – approximately half of textiles worldwide are made from cotton.
It's easy to picture this soft material being naturally produced, but the reality is that traditional cotton production is extremely unnatural, which makes it hard on the environment.
Growing cotton can be chemically intensive, unsustainable, and harmful for workers who farm it, as well as the communities surrounding these farms. It is regularly called the world's dirtiest crop.
Luckily, there is a far more sustainable solution. Say hello to organic cotton!
Organically produced cotton reduces the negative human, animal and environmental impacts of more conventional methods.
Here at noissue, we have joined the movement and ensured that our customizable tote bags are made from Global Organic Textile Standard (GOTS) certified 100% organic cotton.
This certification is important, as it assures consumers that this isn't a form of greenwashing – this material is has been certified as reducing the harm on the planet, and on people.
So, is it possible to consume consciously and address climate change at the same time? You bet your cotton dollar it is. Let's dive into the key differences between organic cotton and regular cotton.
What is Organic Cotton?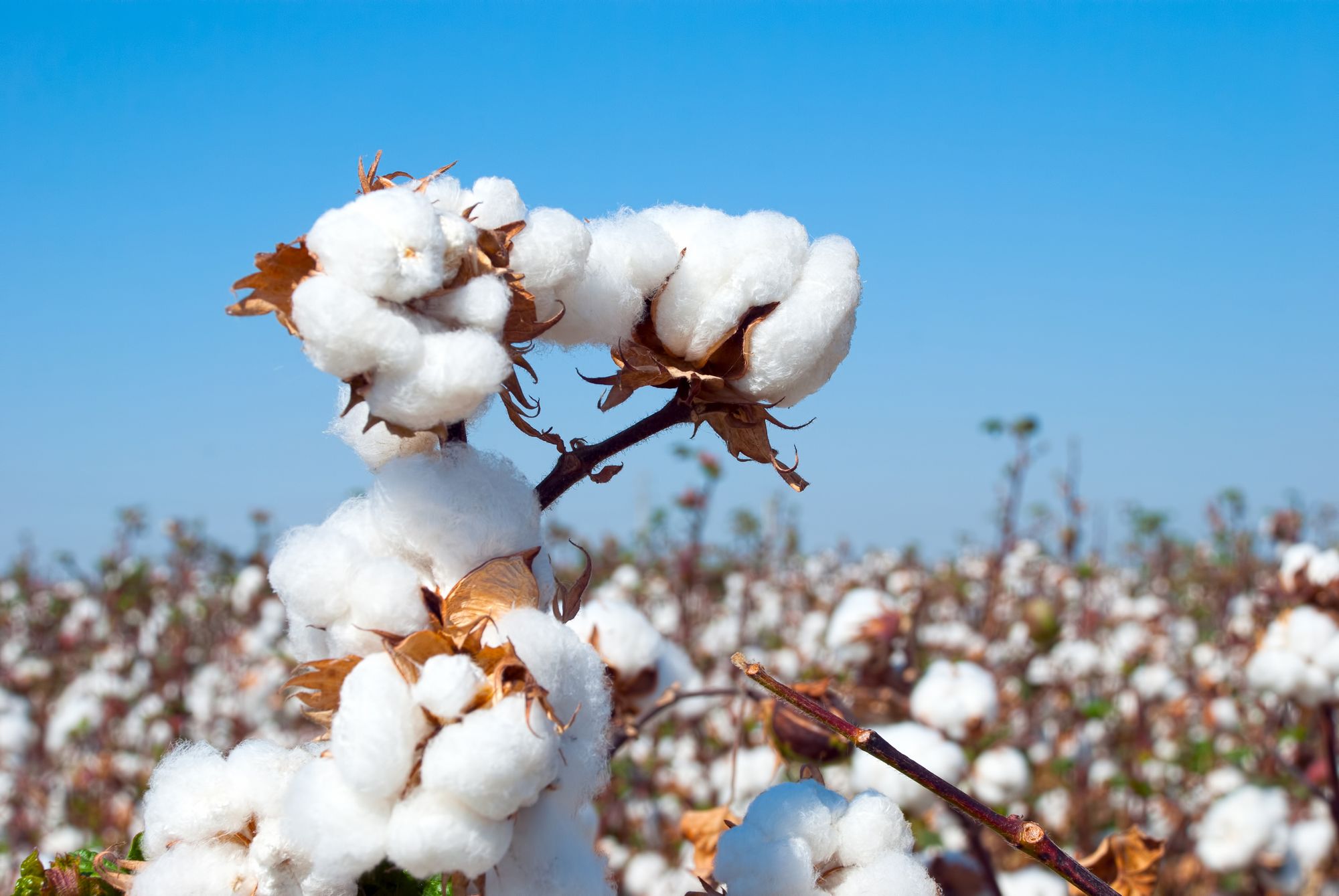 Organic cotton is produced using natural resources, materials and methods that have a low impact on the environment. It's grown without the use of pesticides from seeds that haven't been genetically modified.
While you should be aware there is no certification process needed for a brand to claim that they use 'organic' cotton, a GOTS certification provides credibility and assures consumers that the material is certified as reducing the harm on the planet, and on people.

The GOTS certification is also incredibly thorough, covering the manufacturing, processing, packaging, labelling, trading and distribution of the material. Fair pay and workplace discrimination are also screened in this process.
This proves that the material's production meets high ethical and environmental standards, and ensures organic cotton production only leaves a positive mark on the local environment and communities.
At the end of the day, consumers get the same quality fabric as conventional cotton but at a much less cost to the planet and its people. With only 0.7% of all global cotton production being organically made, it's up to all of us to make change happen!
Why is Organic Cotton better for the environment?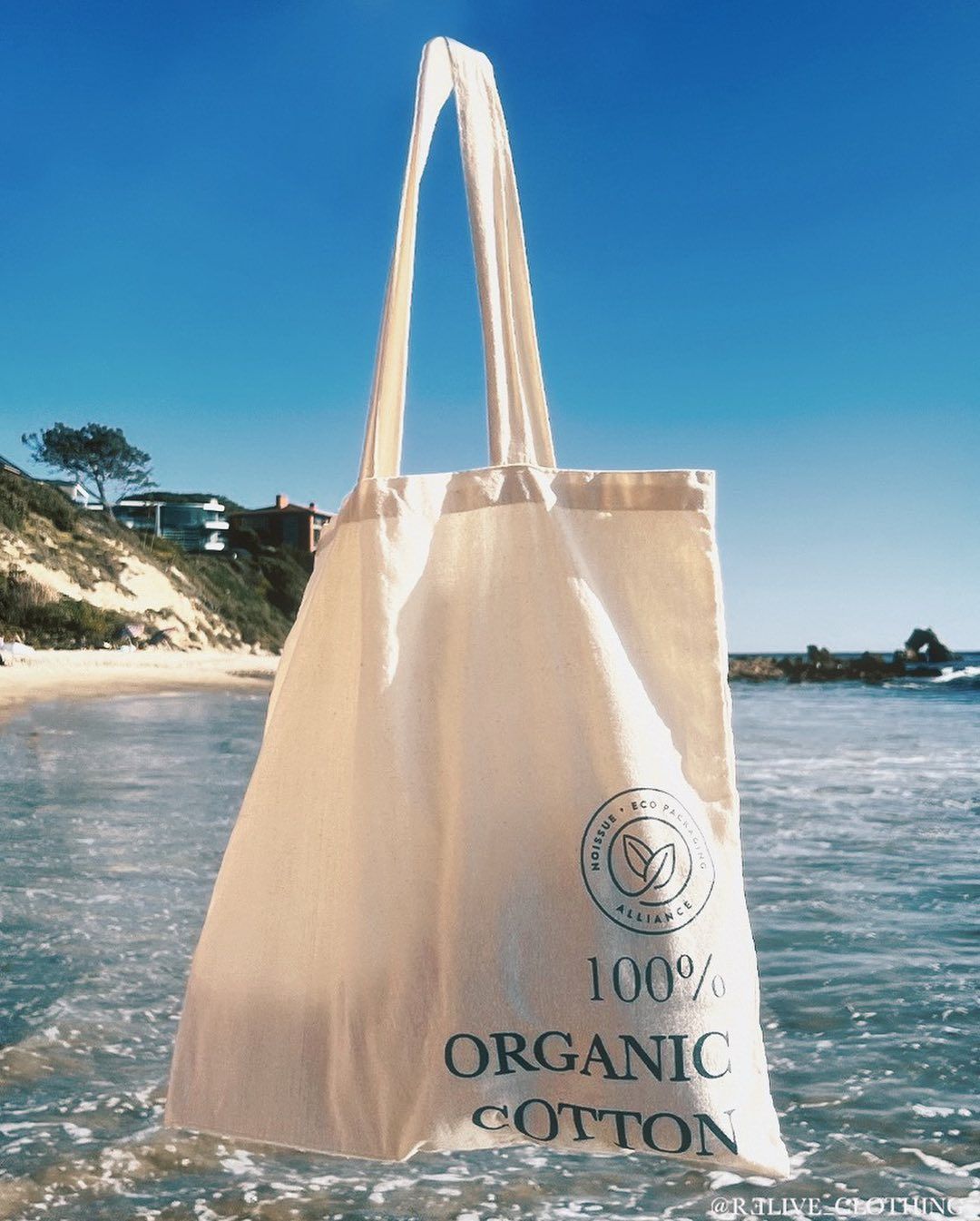 While we are all familiar with the benefits of organic food, organic textile materials might be a new concept.
Luckily, whether it's food or fabric, the organic label stands for the same thing: the absence of chemicals, Genetically Modified Seeds (GMOs) or any other unnatural man-made creations.
A report published by UK charity the Soil Association says that an industry-wide switch to organic cotton could reduce the global warming impact of cotton production by 46% when compared to non-organic cotton.
Here's four reasons why organic cotton is the way forward.
1. No Chemicals Are Used 🧪

Nasty chemicals? We all want to steer clear of those. Yet still, over $3 billion worth of toxic chemicals is sprayed onto non-organic cotton crops every year, making conventional cotton the most pesticide-dependent crop in the world.
These chemicals take a massive toll on the environment. They run off cotton crops into lakes and rivers, contaminating water sources for animals and humans alike. And that's not to mention the devastating effects on wildlife. Worldwide, it's estimated that toxic pesticides are the cause of death for 67 million birds each year.
Organic cotton uses zero chemicals and instead, a more natural way of doing things. This includes processes like introducing beneficial insects to eat pests from the crops which eradicates the need for pesticides – win, win!
2. Less Water is Used 💧

It's no secret that water is a global resource that needs protection. It's particularly important given that by 2025, two-thirds of the world's population could be facing water shortages.
Harvesting enough conventionally produced cotton to make a single t-shirt requires a startling 2,700 litres of water. This water is contaminated by the chemicals sprayed onto crops, so it can't be repurposed elsewhere – adding to the waste.
Meanwhile, organic cotton can produce the exact same t-shirt using 91% less water! That's because the majority of H2O used in organic cotton production actually comes from the rain, taking the pressure off local water supplies.
Lower pollution levels in the earth also helps the soil retain its moisture, leaving perfect conditions for a perfect cotton crop.
3. There's less impact on the land 🌱

Organic cotton production focuses on keeping the quality of the land used for growing crops in good shape.

It relies on effective natural and traditional methods of farming such as pulling out weeds instead of chemically spraying them, rotating crops to avoid soil erosion, and using quality compost to keep the land wholesome. The better the earth, the better the cotton.
And because these organic cotton processes consume less fuel and release fewer greenhouse gasses, you're looking at a substantially lower carbon footprint.
4. It's a Healthier Form of Production for People 👪

Remember those nasty chemicals we talked about? Well, the bleaches and chlorines used in traditional cotton production can cause serious illnesses in humans.
Many cotton workers suffer from pesticide poisoning every year, with 200,000 deaths happening annually as a result.
To be certified as organic cotton, production companies have to ensure the environment, its people and the communities surrounding a field are safe from harm. Child labor is outlawed, fair wages are paid for all workers, and organic cotton farmers are not exposed to dangerous chemicals.
It's not just workers that benefit from organic processes. Studies have shown that clothing made from organic cotton has resulted in fewer allergic reactions than conventional cotton, which is big bonus for everyone's health!
How can I get involved?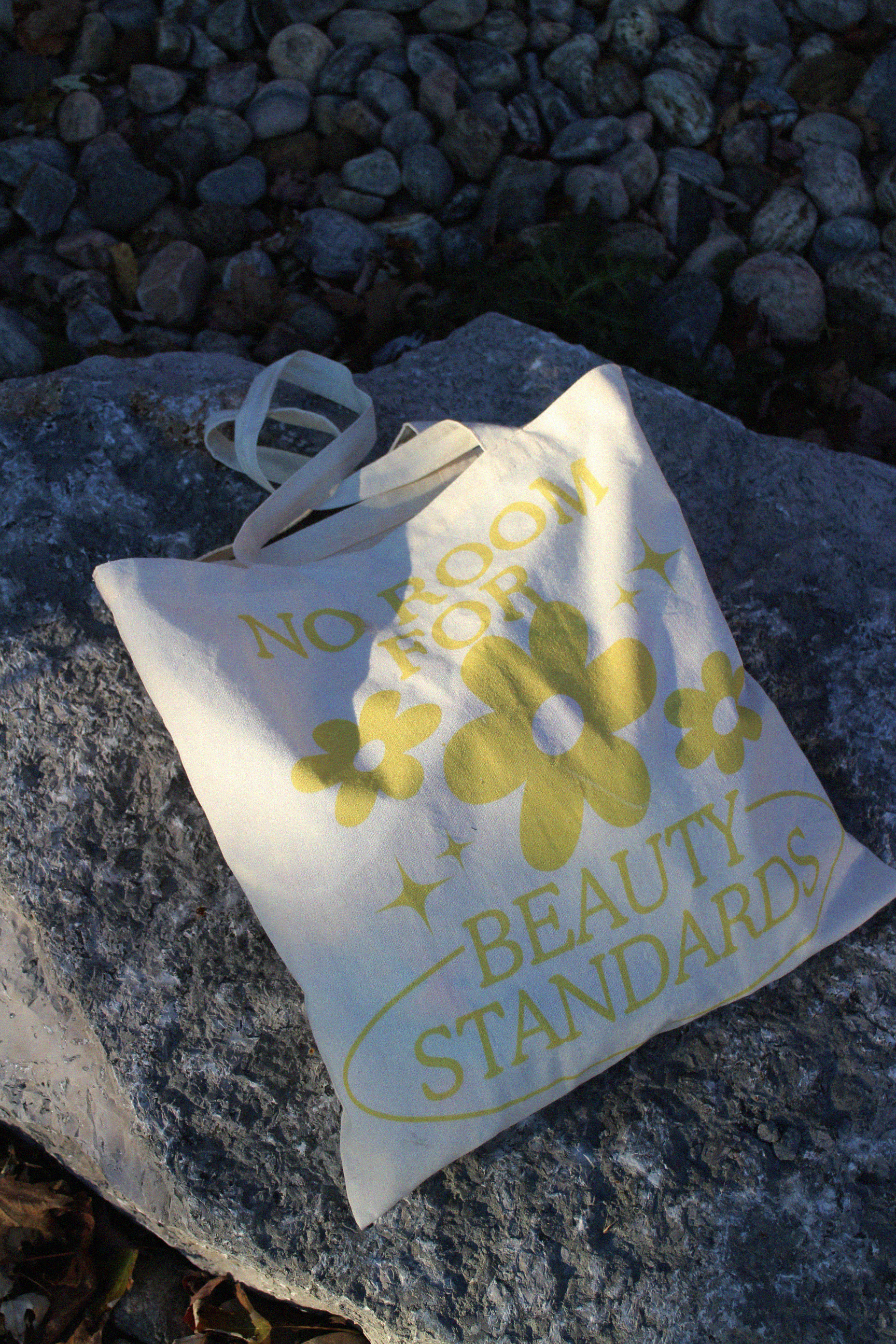 It's time to reframe your perspective on cotton! By making a switch to organic cotton alternatives in products like clothing, bedding and other household items, you can encourage the use of ethically and sustainably grown cotton.
When it comes to your packaging, our organic cotton Tote Bags are a great reusable packaging alternative to bags made from plastic or synthetic materials. This is because they are produced sustainably, can be repurposed, and can be recycled with other textile waste at their end-of-life.
Recycled organic cotton totes are also available to customize to your branding and provide a 100% eco-friendly customer experience! noissue's 60% Recycled Organic Cotton Tote Bags are a solid packaging solution that'll remind customers of your brand's sustainability values.
To extend the life of your brand's tote bags, you'll want to let customers know how to properly care for their reusable packaging. Consider including a card with instructions, or direct them to your website through a custom QR code on a sticker or hang tag.
Here are some care tips for looking after cotton tote bags:
Organic cotton tote bag care guide
When washing the tote, consider eco-friendly washing powder.
Consider spot cleaning if a whole wash isn't necessary.
Cold hand wash or gentle cold machine wash below 30 degrees.
Line dry or lie flat in shade – don't put your bag in the dryer.
As the bag ages, consider repairing or patching.
If there's a small tear, rather than throwing it out, consider sewing it (if you have the skills!) or asking someone you love who can sew to fix it for you.
If you've used your tote bag as much as you can, consider donating it to a clothing bin or look for textile recycling in your area.
🎁 That's a Wrap!

When you buy organic cotton, you are investing in the future – our future resources, environments, and communities.
Remember that as a consumer, you have the power to inspire change, influence brands and manufacturers, and make a real difference in the world. And with increased demand comes increased choice – we want to be spoiled cotton.
Check out our 100% Organic Cotton and 60% Recycled Cotton Tote Bags that are sure to impress your customers with your branding! Display your logo or artwork for consistent brand presentation, no matter where your customers are or go.