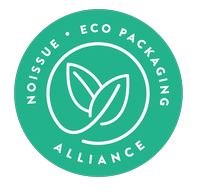 Do you even sift, bro? Because the Lawang brothers do! They run a humble doughnut delivery company in Melbourne, Australia, called Pecks Road.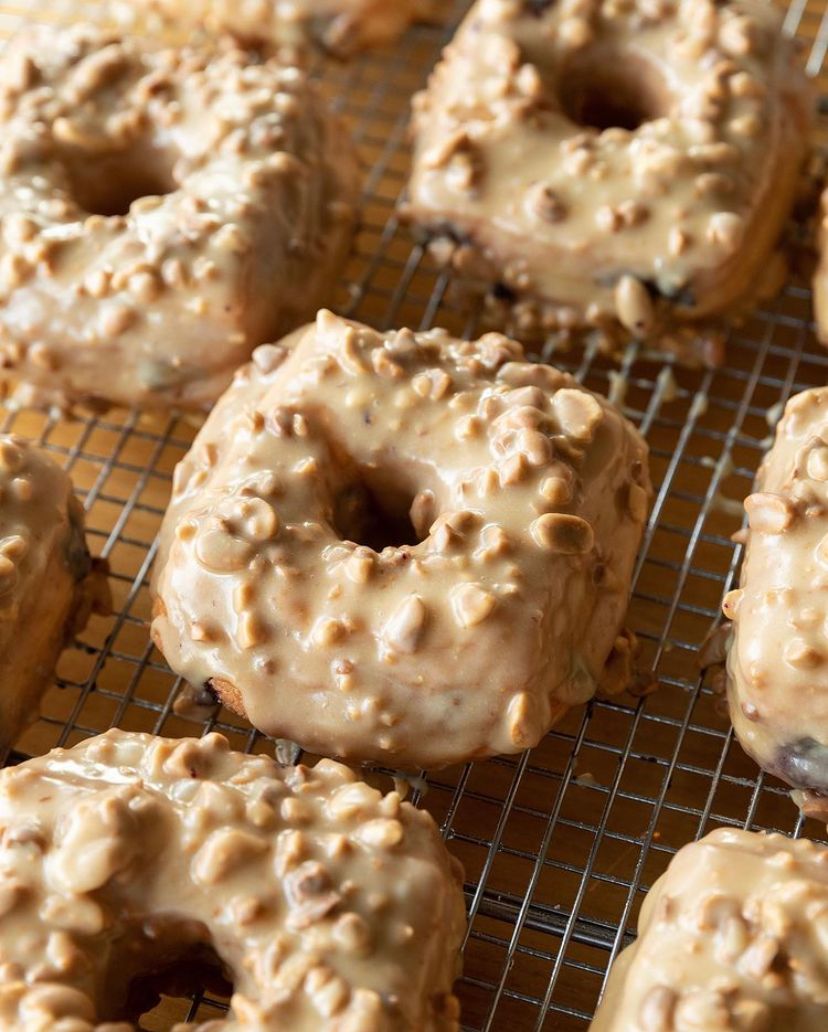 Pecks Road started at the St. Burgs kitchen in Caroline Springs, where the Lawang brothers were allowed to utilise facilities by a generous man named Dan. Dan also served as an inspiration to bringing Pecks Road to life.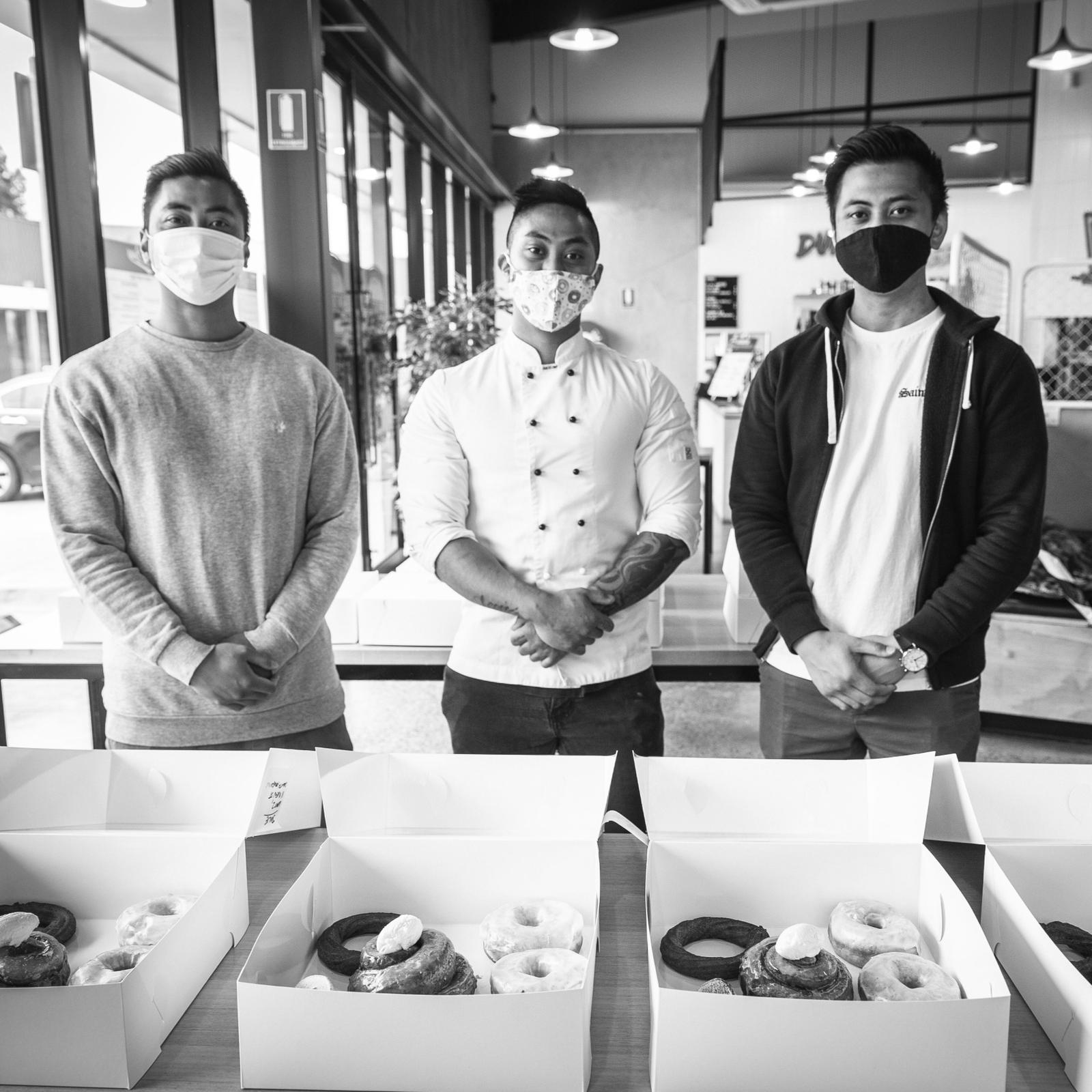 Eating good food while staying healthy is actually dough-able! Albin, one of the brothers and co-founders of Pecks Road, is a Personal Trainer and Qualified Chef aside from a Doughnut Enthusiast. He's always had food and fitness in his life regimen and has found the right balance to nourish his body and happily indulge without going overboard.
He shares that their mission is to communicate that mindset and show everyone that a healthy lifestyle goes beyond just having a physical fitness goal: "As a personal trainer, I always saw food as fuel and would feel guilty just looking at a donut... Still ate it anyway, but I felt bad hahaha! As I transitioned into being a chef, it really shifted my perspective on food. I started seeing it as something that brings people together and makes people happy. So Pecks Road breaks down the barrier between the two and gives the best of both worlds."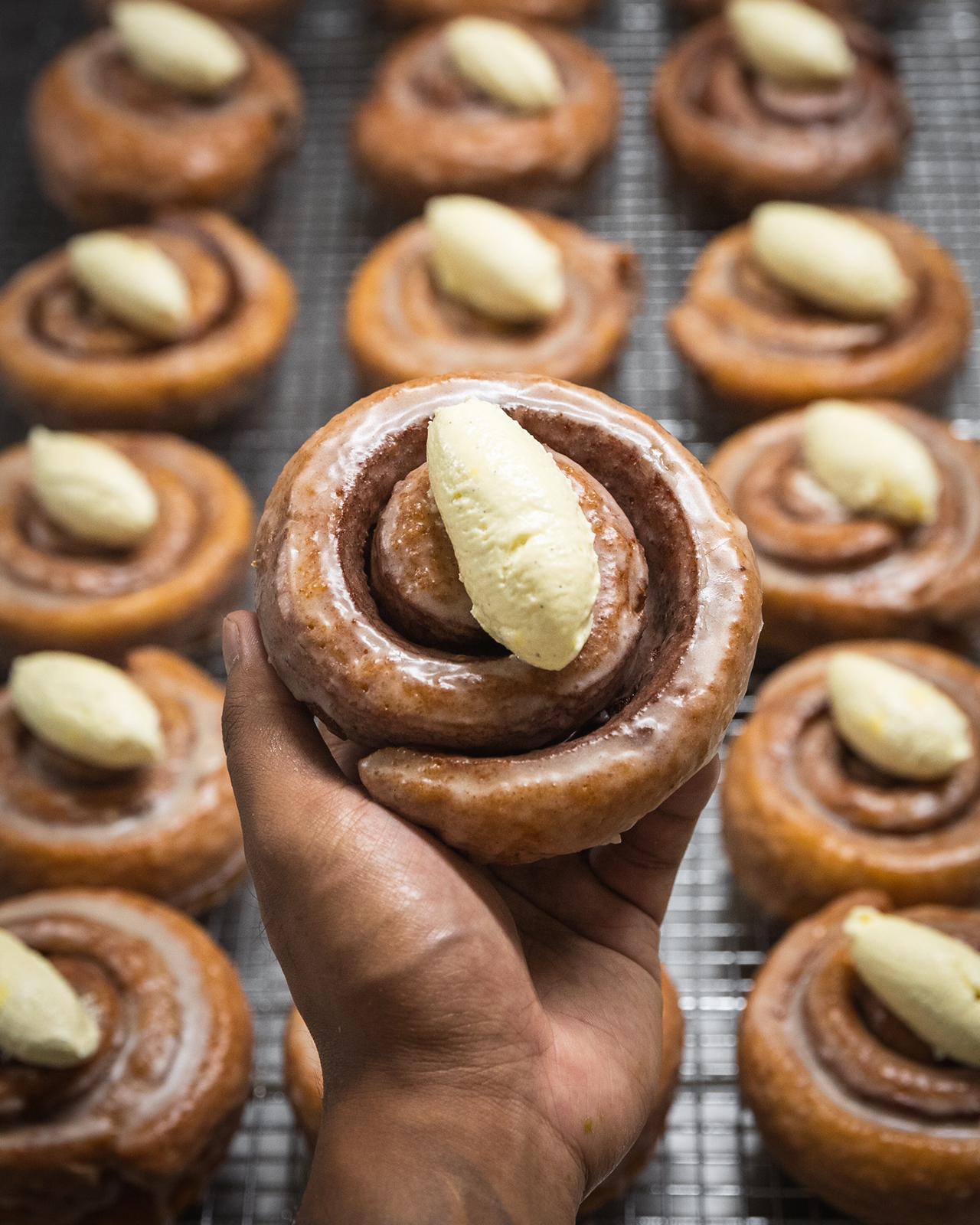 As an absolute fitness fanatic that is Albin, it helps a lot that Pecks is a wordplay on pecs (chest). It's also the name of the street where the brothers grew up! Being big on branding, the brothers invested in custom, eco-friendly packaging for their business and using foodsafe paper from noissue, a company which values align with theirs: quality, balance, and sustainability. This also serves as a way for them to show that they're more than just a doughnut delivery business: "We wanted to be a company with a heart - where we care about the health and wellbeing of not just ourselves and our customers, but the environment as well."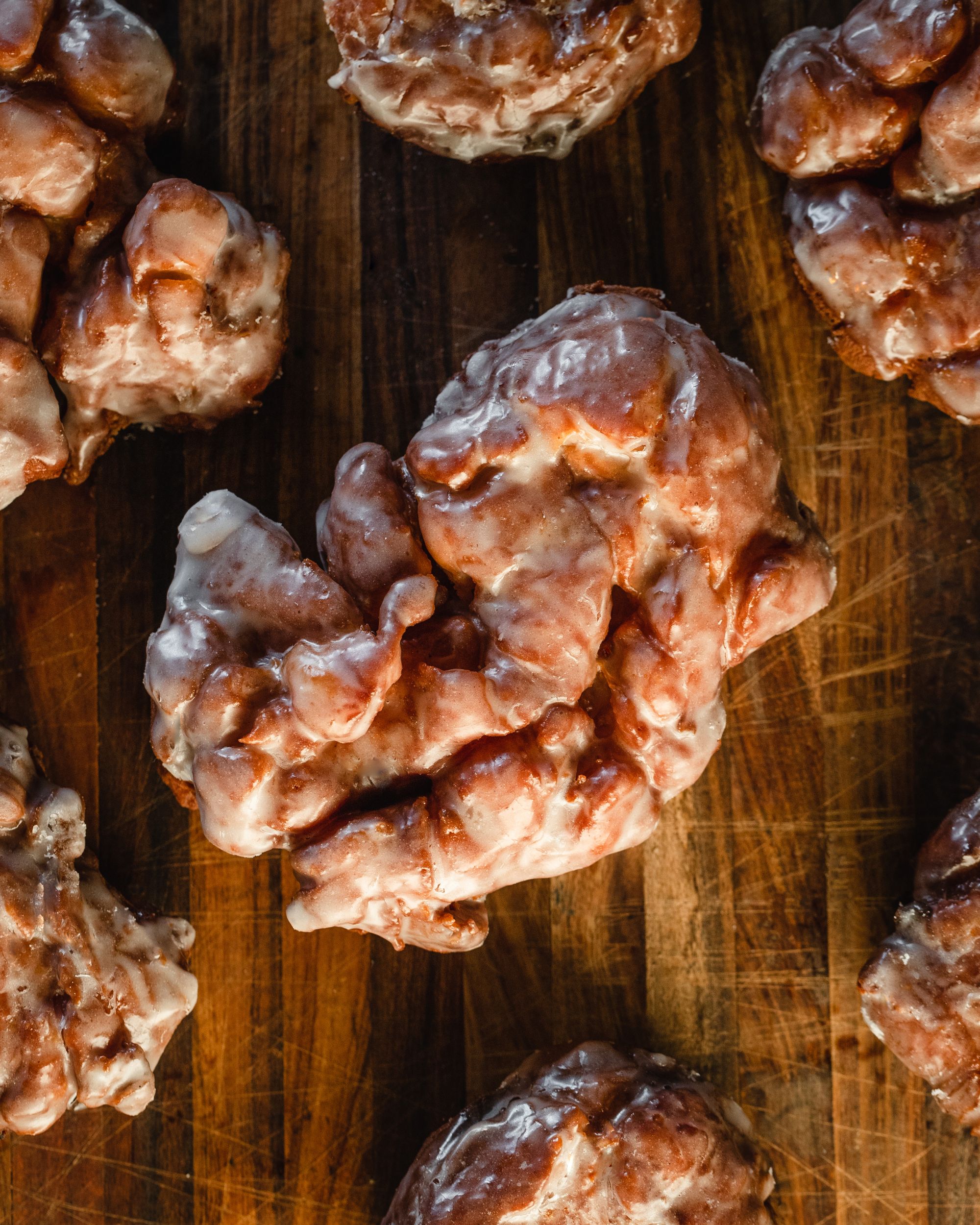 Brothers Albin, Arbi, and AJ have always been close growing up and constantly supported each other's ventures, so it was a piece of cake for the brothers to run Pecks Road. Especially with each specialising in something specific; Arbi takes care of all the beautiful content creation. AJ specialises in Web design and marketing and telling their story. And Albin takes care of making the doughnuts and eating them all... "for market research of course!"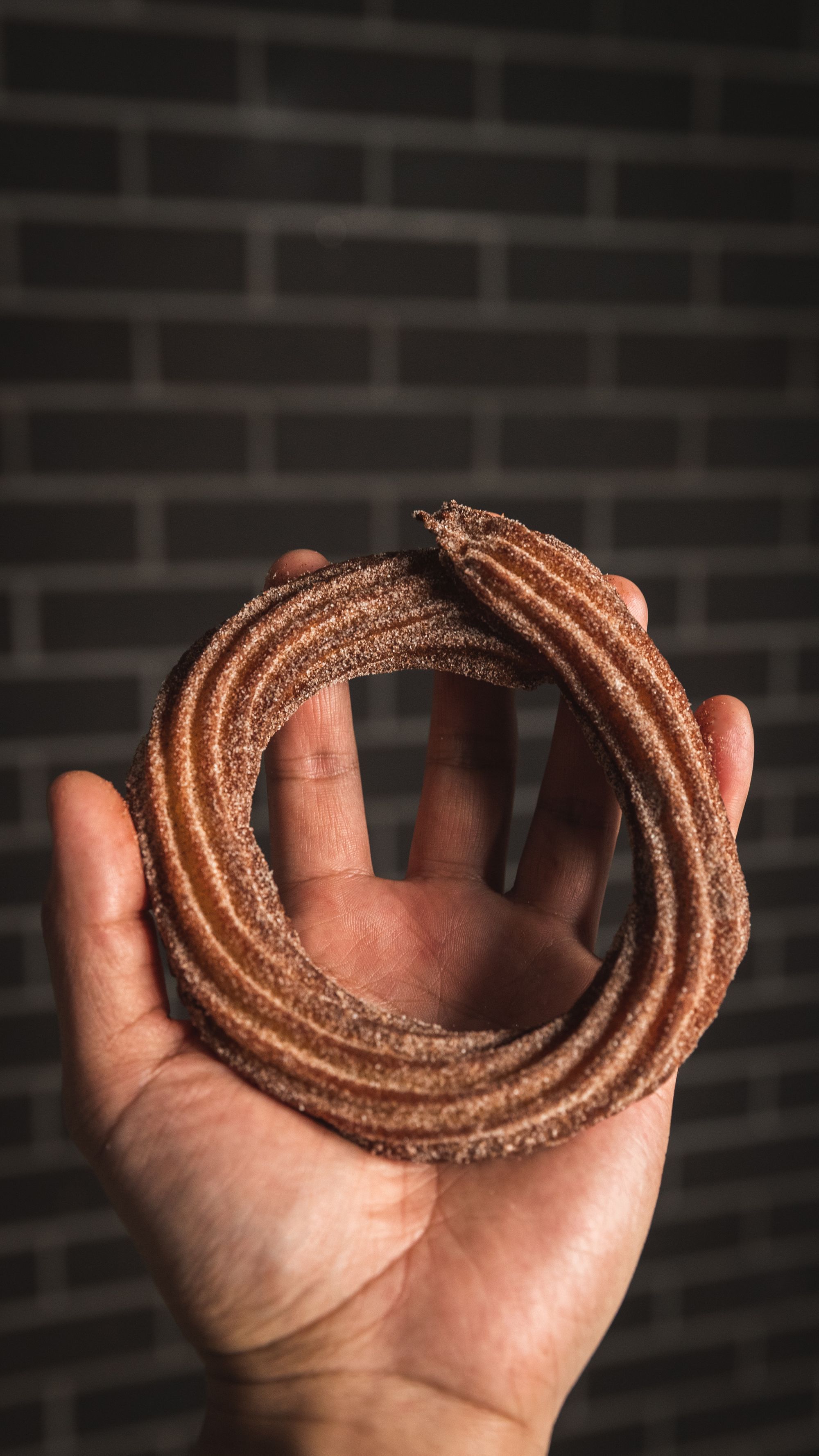 You can dough it too! If you're thinking of starting your own biz or just developing something yourselves, here is what Albin advises you to do: "It doesn't matter whether it's a side hustle in the food industry, fitness goal, career goal, or self-development, as long as you are doing what you love, and something that you are absolutely passionate about - age is but a number. It is never too early or too late to work towards your dreams. It all just comes down to taking that first step." Get that bread!
---
Find more of Pecks Road here:
Website: pecksroadcheatmeals.com
Instagram: @pecksroad
Like this story? Tell us yours! Share your brand story and love for your custom packaging and get a chance to be featured on the wrap! If you're a noissue customer and are interested, you can join the Eco-Packaging Alliance by clicking here and answering a few questions here.
Questions? Email us at ecoalliance@noissue.co.