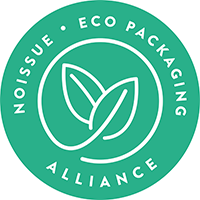 Potatoes don't get the credit they deserve! Accessible, delish, and loved by many, potatoes have been a staple in most households and enjoyed in incredibly numerous ways.
23-year-old Tash knows just how big a blessing potatoes are and presents different ways to prep and cook the immaculate root vegetable. She owns Pimp My Spud—a 100% gluten-free and plant-based mobile food van, serving up the most delicious, sweet, and savoury-loaded sweet potatoes around Sydney, Australia.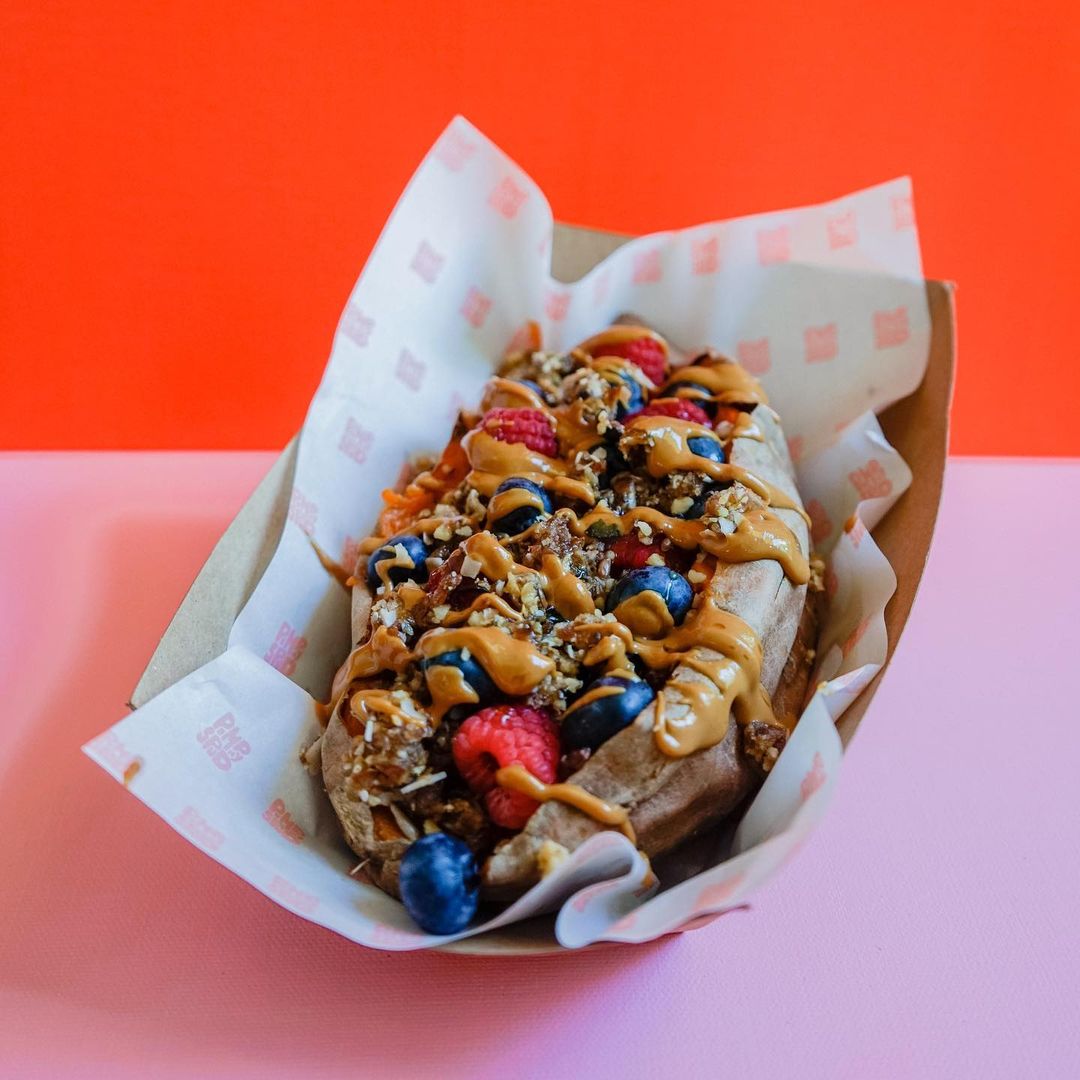 Supposedly spending the majority of the year working in America in 2020 if it wasn't for the pandemic, Tash had to pivot and do what she's always wanted to do—start her own biz.
With an obsession with food and cooking, and being super creative in the kitchen, the idea of starting Pimp My Spud happened to pop into her head one night and she knew right then and there that it's exactly what she was going to do.
She calls this food business her "baby", and her whole vision behind it was to make food fun and bring people together. Being a vegan herself, she wanted to provide this creative and delicious food offering because at the end of the day, "healthy" food doesn't need to be boring or bland or just "lettuce and cucumbers!"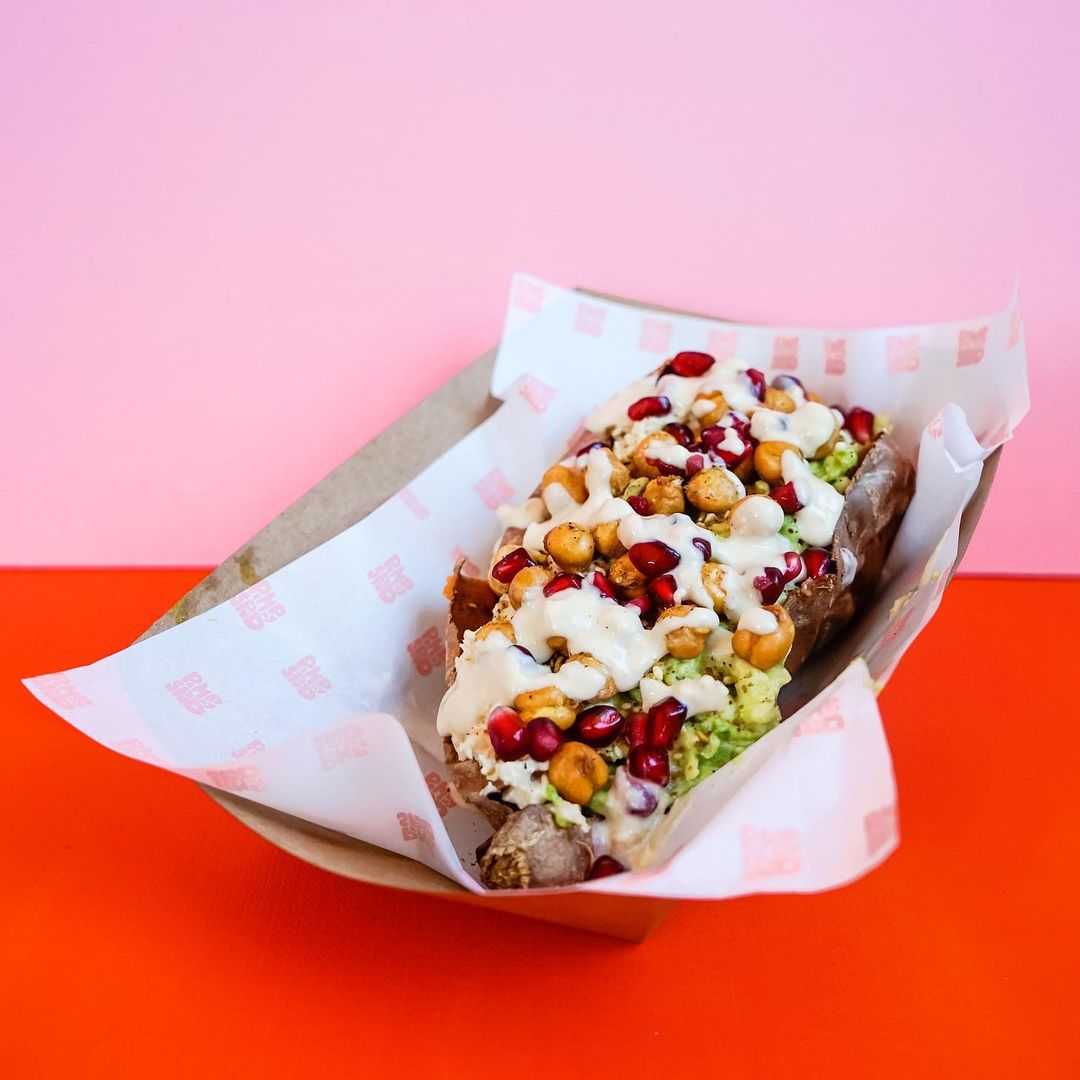 She believes it's so easy to get caught up in social media and society when it comes to eating healthy or following diets here, there, and everywhere, which can have some significant impacts on peoples' mental health. And with the last year and a half depriving people of social interaction, Tash found that starting a mobile food business is a way she can support those looking for that social connection again.
"I want to create a space and social hangout for people to come with their friends and family, eat good, wholesome food, and just enjoy themselves."
It wasn't easy though! While Tash and her team are still in the process of launching, it definitely was not a walk in the park to set up a business like this from the ground up. However, the way she sees it is that there will always be challenges and obstacles, but if it's something you believe in and are passionate about, then there is always a way to do it, and always people to help if you just ask!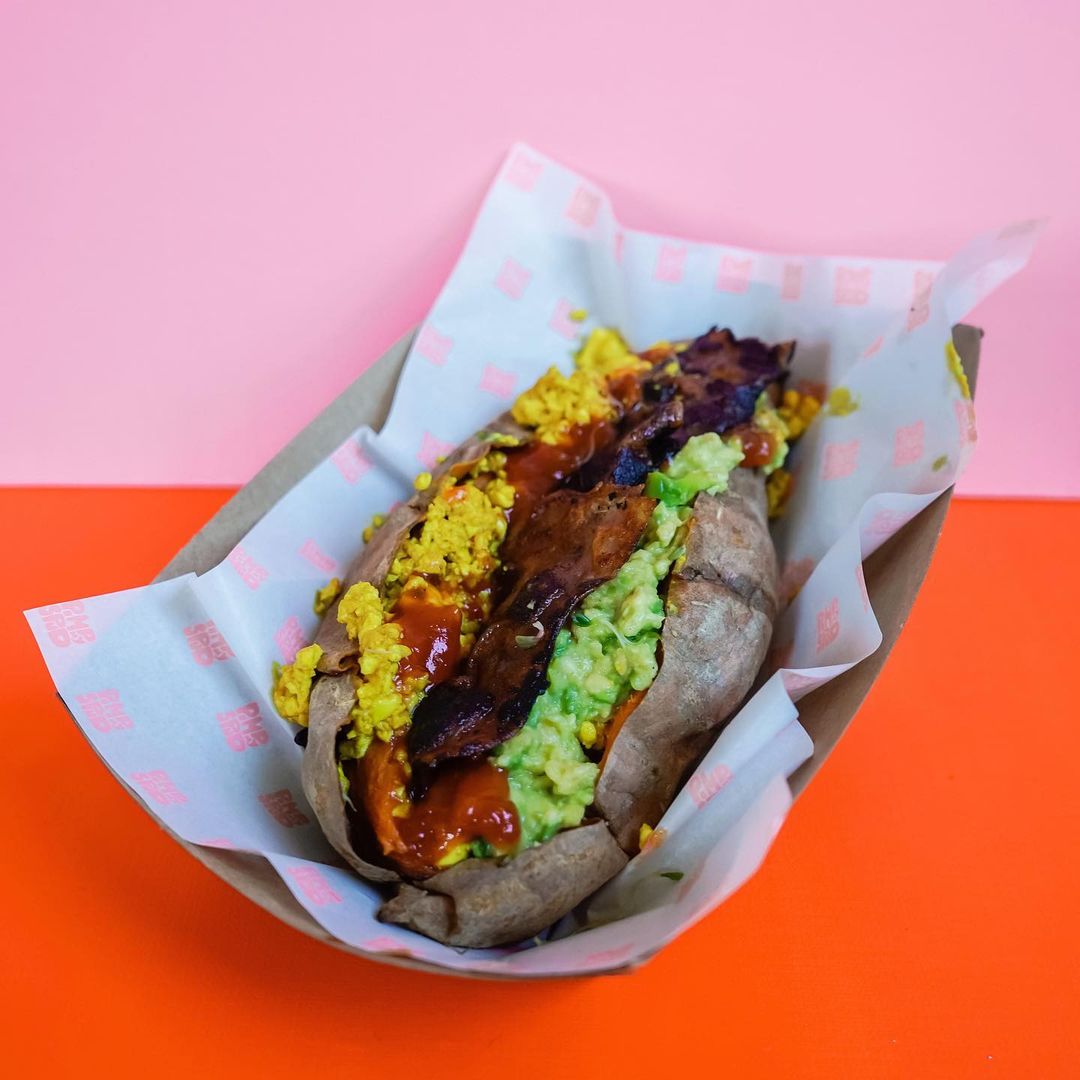 Sustainability is super important to Pimp My Spud, and another element of running a business that was never a negotiable for Tash; "I think as a young person, we've been lucky to be exposed to more knowledge and awareness around importance of protecting our home and not to mention, with so many great businesses around now, like noissue, there are so many possibilities and avenues to take to ensure you are taking care of the planet and environment at the same time as running your business."
For them, all their packaging and serve wear is either compostable, bio-degradable or eco-friendly and they are taking all the steps to do their very best at maintaining this across all areas of the business, as well as power sources, waste disposal, and et cetera.
But while sustainability is necessary, branding has and will always be one of Tash's most important areas in creating a business. The first large expense for her food biz was working with an incredible branding and graphic design studio called Your One & Only, so custom packaging was always in the picture.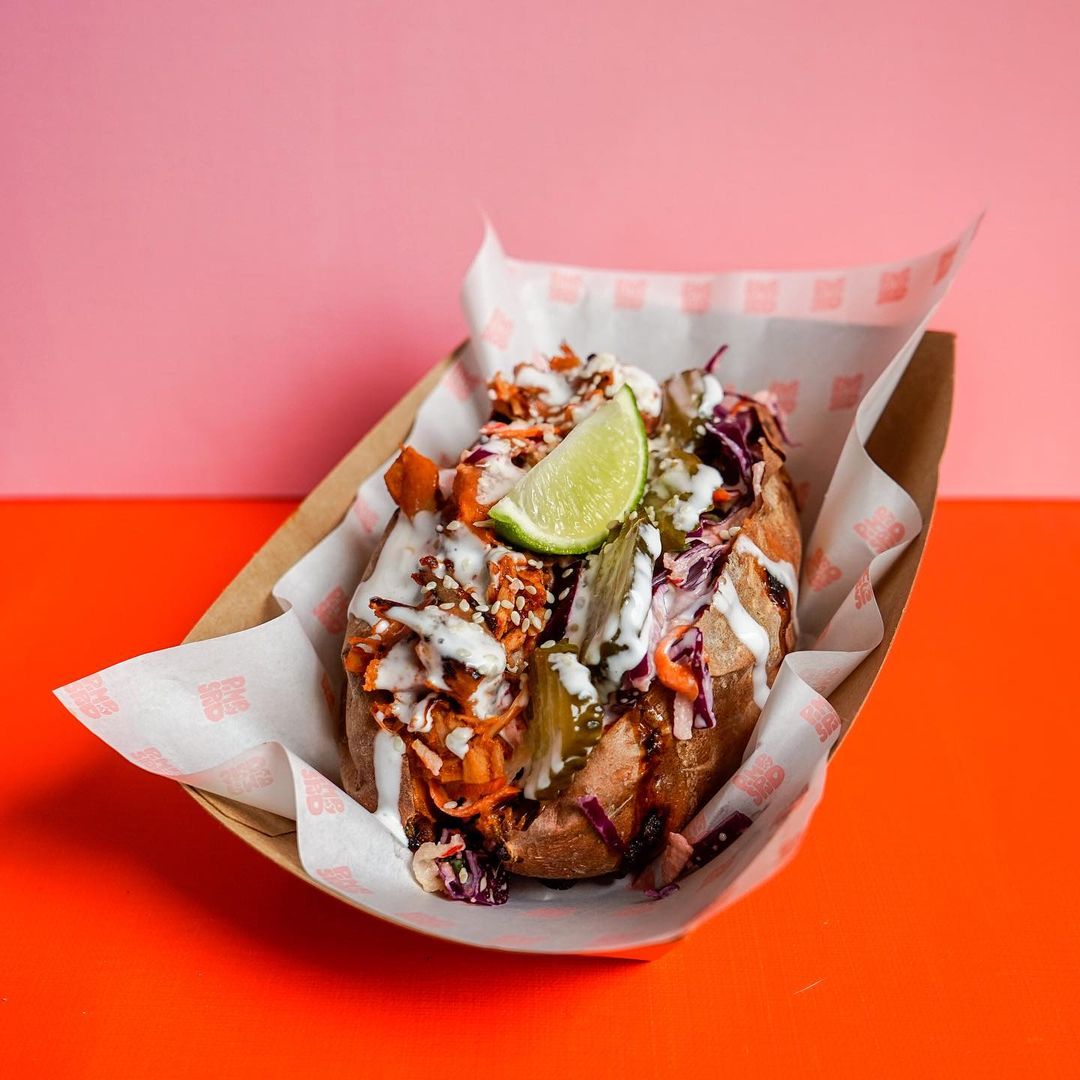 As soon as Tash came across noissue, it was obvious that her values aligned with theirs and she just loved everything that they had been putting up and creating for other brands. Pimp My Spud uses noissue's Foodsafe Paper.
"For us, given that the biggest share point with customers will be photographing their loaded sweet potatoes, having the branded food safe tissue just made sense."
The design on their Foodsafe is their horizontal logo design in the colour "Fairy Floss"—the cutest pink ever, according to our young food enthusiast! They used this design because it doesn't overtake the sweet potatoes but accents it instead, and works perfectly together with the colours that will be present in the food—and also Tash just thinks pink is such a fun and happy colour which is exactly what she wants people to associate with when they see or think of Pimp My Spud.
Aside from designing the paper, Tash also enjoyed noissue's design process online and found it "SO EASY", saying she loved that you get to preview so many different options and pick the perfect one for you.
It's hard to think that some people are taken aback by Pimp My Spud's sweet potatoes loaded with sweet toppings. One of their flavours, which is up there as one of the founder's favourites, is the Banoffee Buzz where coffee, coconut, whipped cream, caramelised banana, biscuit crumble, banana date sauce, toffee pieces, and more, are put together to form a mouth-watering masterpiece—it already sounds like heaven on earth (watch the video below to see how gorgeous it is!), and according to Tash, "it's DELICIOUS!" We just don't understand how you can say no to that!
So if you're craving for a unique spin on your sweet taters, then Pimp My Spud should be on the top of your list of things to try before the year ends.
---
Find more of Pimp My Spud here:‌‌‌‌‌
‌‌‌‌‌‌‌
Instagram: @pimpmyspud
Like this story? Tell us yours! Share your brand story and love for your custom packaging and get a chance to be featured on the wrap! If you're a noissue customer and are interested, you can join the Eco-Alliance by clicking here and answering a few questions here.
Questions? Email us at ecoalliance@noissue.co