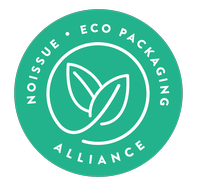 Sugar cookies are like the blank canvases of the baking world. They're such a versatile baked treat that allows bakers to let out their creative juices in its design and flavor. Chelsea Fullmer ordered some for her daughter and became mesmerized with its intricate designs. One thing led to another and now, the baking momma is the owner and cookie artist of Pink Lemon Cookies in Round Rock, Texas.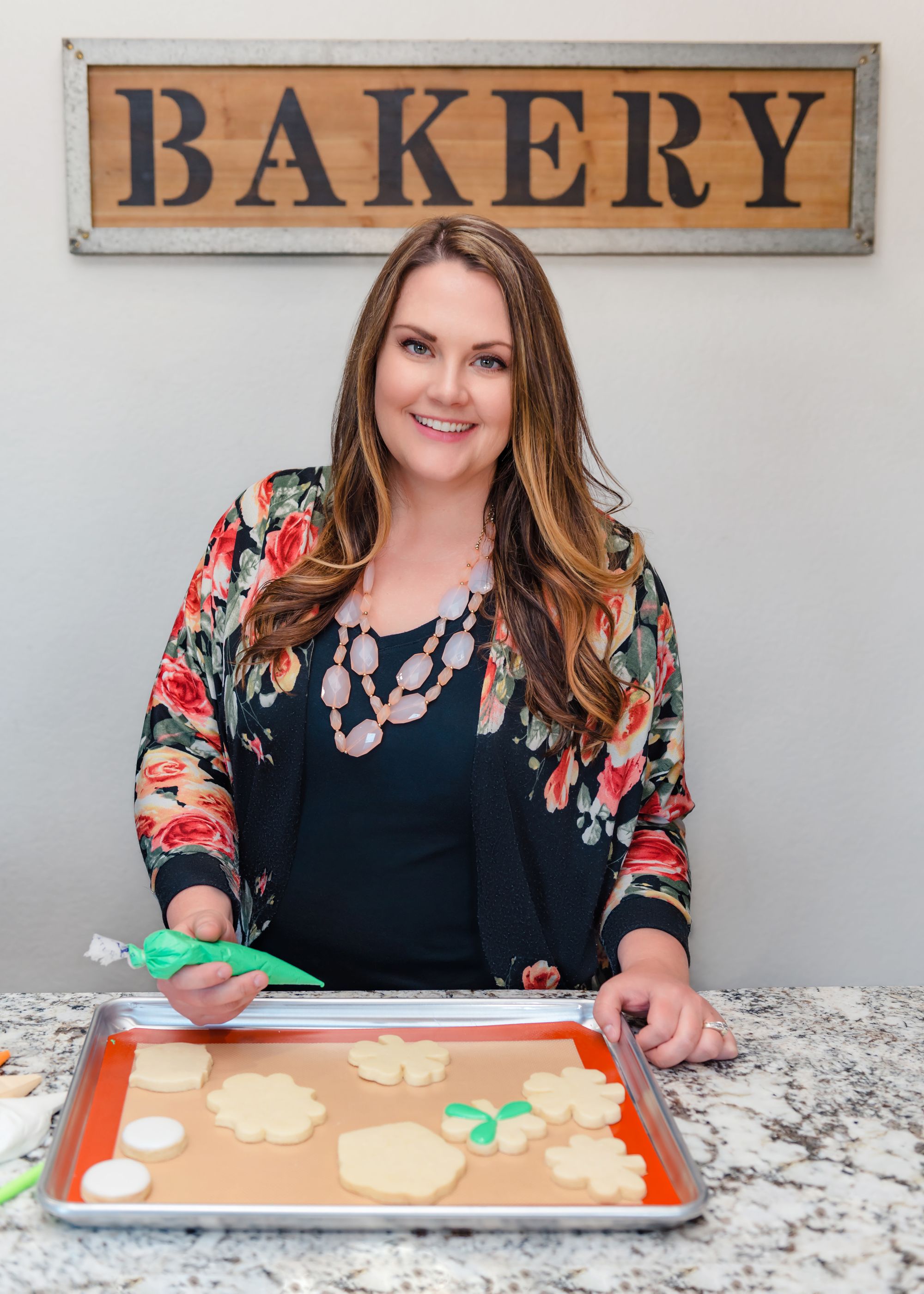 Chelsea has been a fan of mixing up creations in the kitchen with her mom since she was a young girl. She turns to baking during times of celebration, comfort, and a break from her responsibilities as a mom of three high energy kids. As someone who has been married for 14 years, family was a big influence to her business. Chelsea's knack for experimenting with ingredients landed her the skill of baking cookies without setting an oven timer. She purely goes by smell and sight to know when her trays are ready. How cool is that?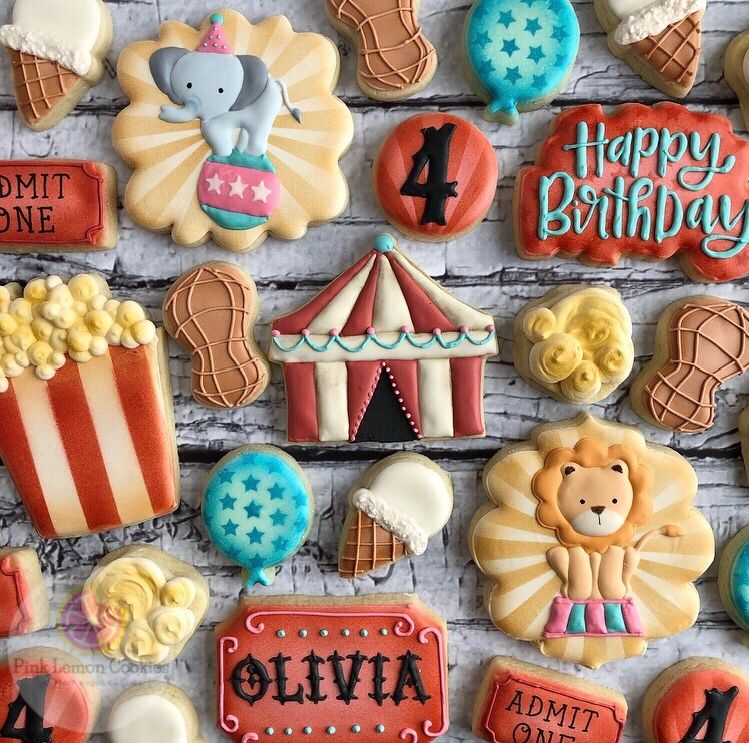 Pink Lemon Cookies has been up and running since Chelsea decided to try decorating her own sugar cookies for Valentine's Day four years ago. The variety of designs that you could do on a sugar cookie inspired the baker to take an online class and practice every week. Her family, friends, and lucky neighbors loved every product she baked as she improved her skills. Once word of her lemon-flavored treats got out, her little hobby grew into an unexpected business.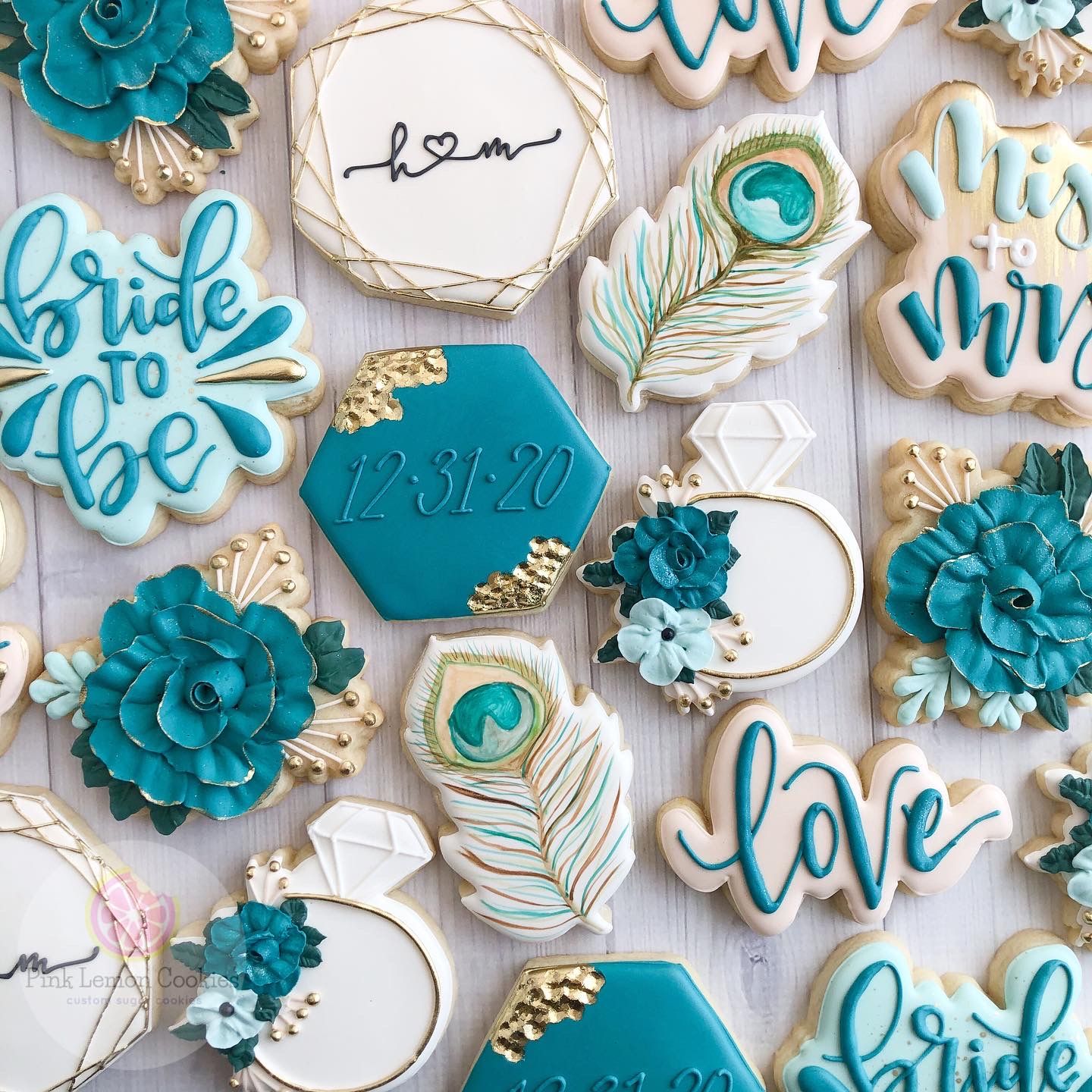 Her vision for her business is straightforward and simple — provide handcrafted treats that catch your eye and taste amazing. There's a common misconception that sugar cookies and other creatively designed desserts look pretty, but taste terrible. Chelsea emphasizes that a good recipe is just as important as piping skills. Additionally, the witty baker loves adding cute and funny tags on her packaging. Going the extra mile to make customers smile is one of the things she lives for as a business owner.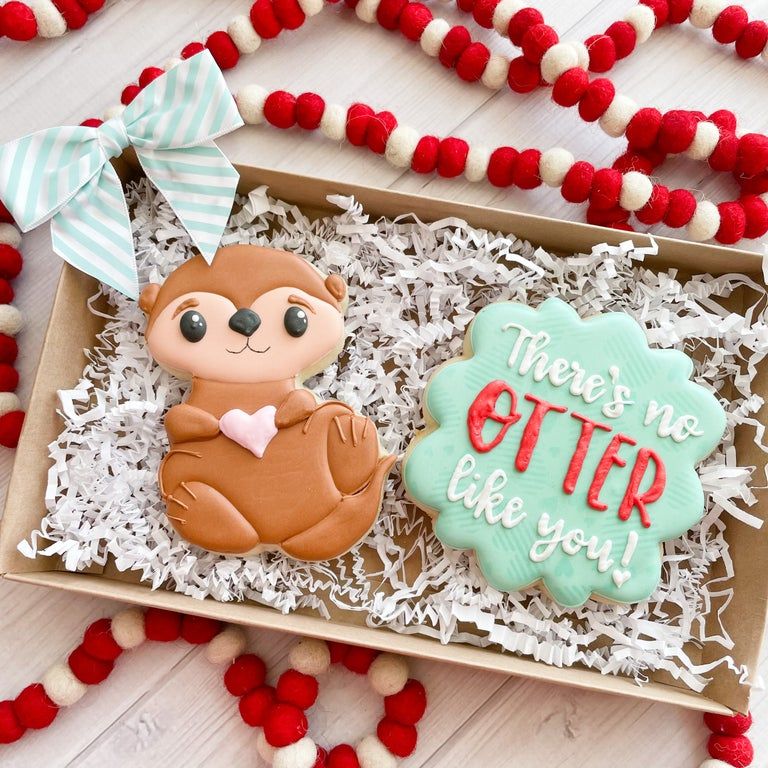 Together with adorable branding, Chelsea opted for sustainable packaging. It can be a struggle to find packaging that aesthetically presents the product, seals in freshness, and is environmentally friendly in the food industry. Sustainability means a lot to the entrepreneur so she tries to reduce her use of paper products as much as possible. She also recently switched from sticker labels on her individual cookie packaging to stamping her logo. When it comes to bulk orders, Chelsea lines her boxes with custom and eco-friendly noissue FoodSafe Paper.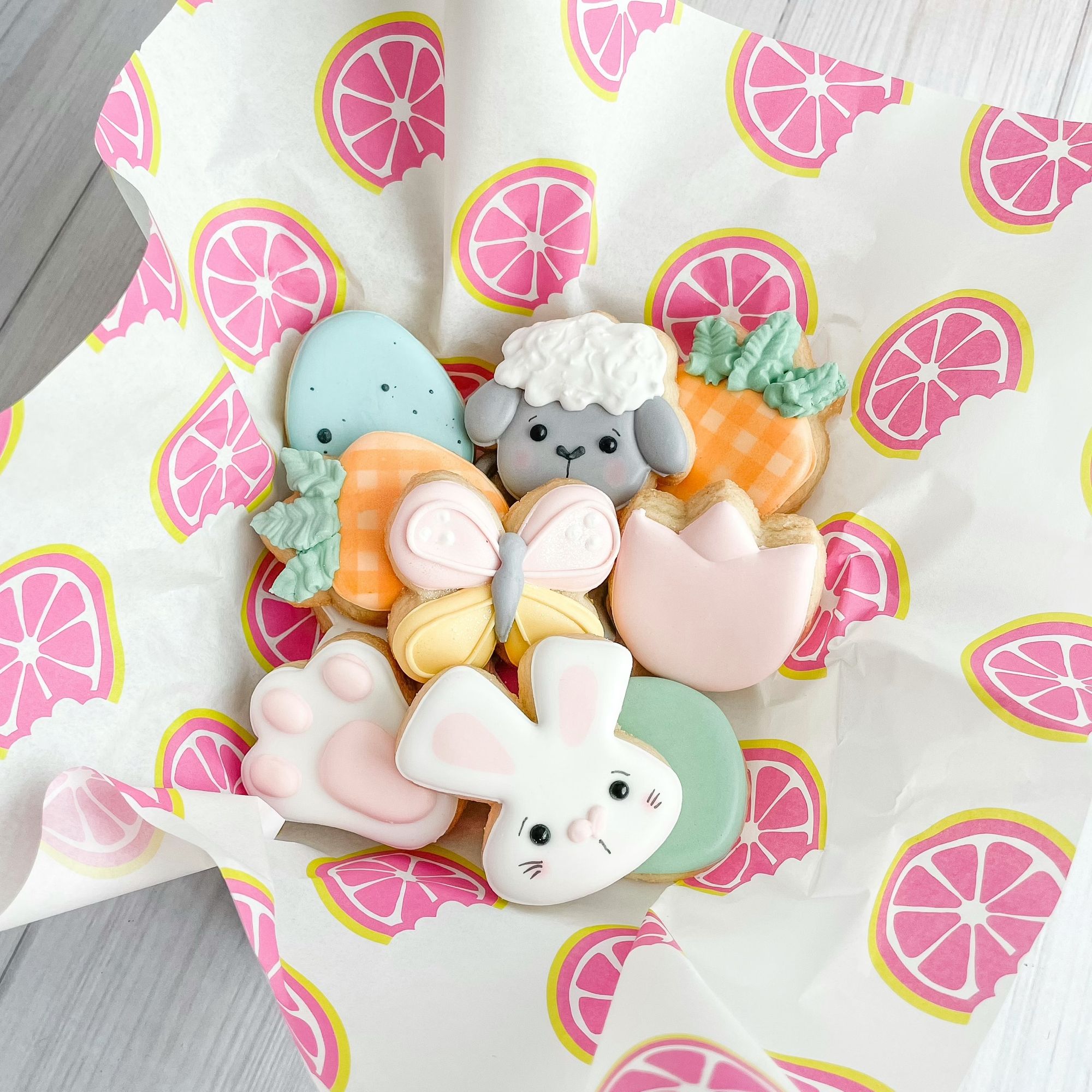 "I love knowing the paper is food safe when it meets my cookies, and it is eco-friendly when disposed of."
Aside from sustainability, branding is very important to the baking business as first impression matters to every customers. As someone with a degree in advertising, branding and design are among the things that Chelsea loves to play around with. She is proud to say that her noissue packaging is eye-catching, colorful, and livens up the cookies in each order.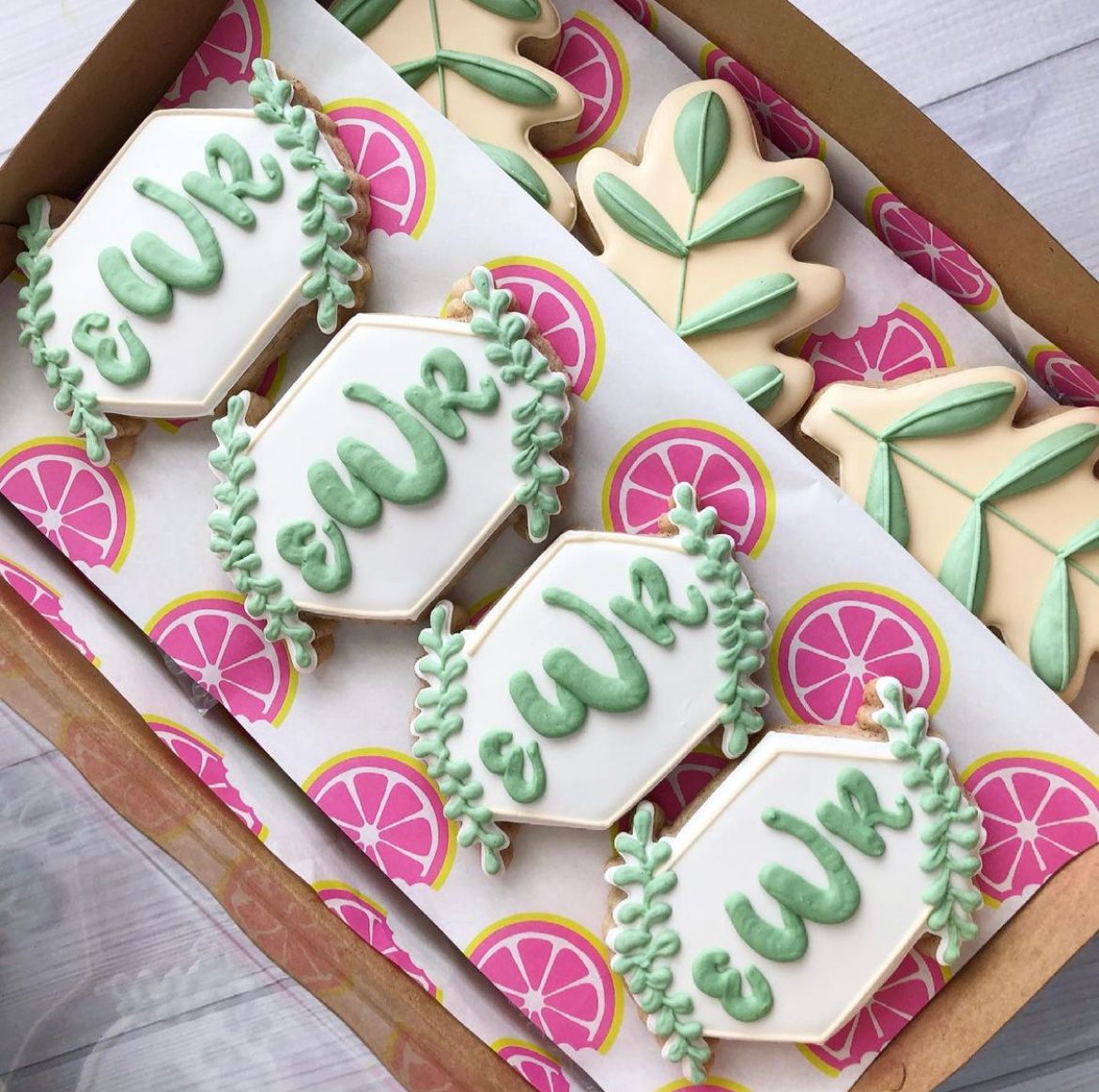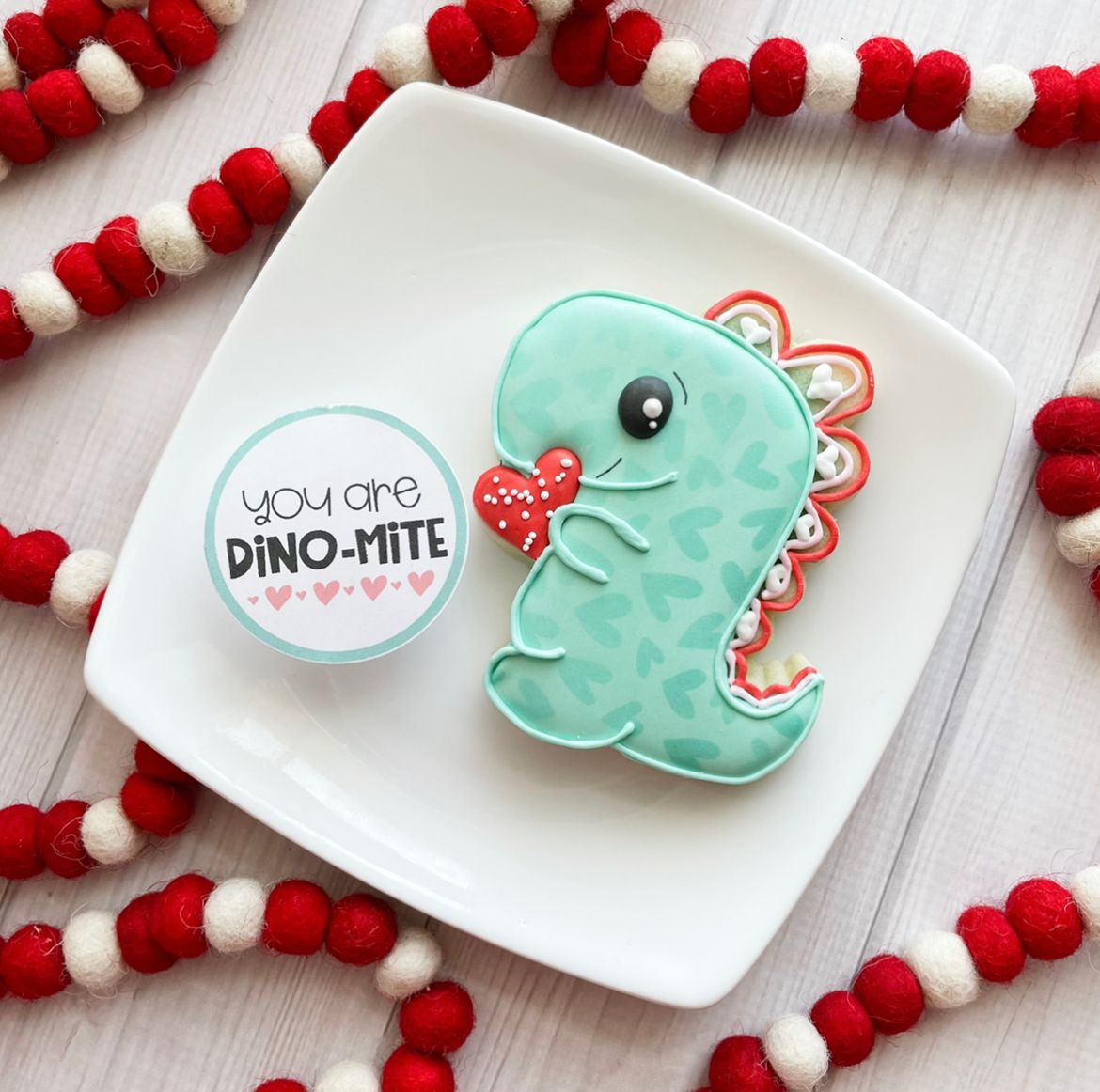 Pink Lemon Cookies was born out of Chelsea's love for the color pink and anything and everything lemon. Her first cookies were a vanilla and lemon cookie made with fresh lemon zest so it was only fitting that her branding would be decked out in a combination of her two favorite things. You could catch her recognizable hot pink lemon logo all over her FoodSafe Paper.
After four years in the industry, Chelsea established her signature flavor to be her Vanilla Lemon Cookie, but stresses that she'll always love trying new recipes. Snickerdoodle, Cookies and Cream, Strawberry Lemon, Gingerbread, and Pumpkin Spice are close runner ups to her favorite which is a special Chocolate Fudge cookie with peppermint icing that comes out around Christmas. And as a big fan of the retro style and '80s pop culture, Chelsea's dream cookie set would be Labyrinth-themed like the 1986 musical fantasy film.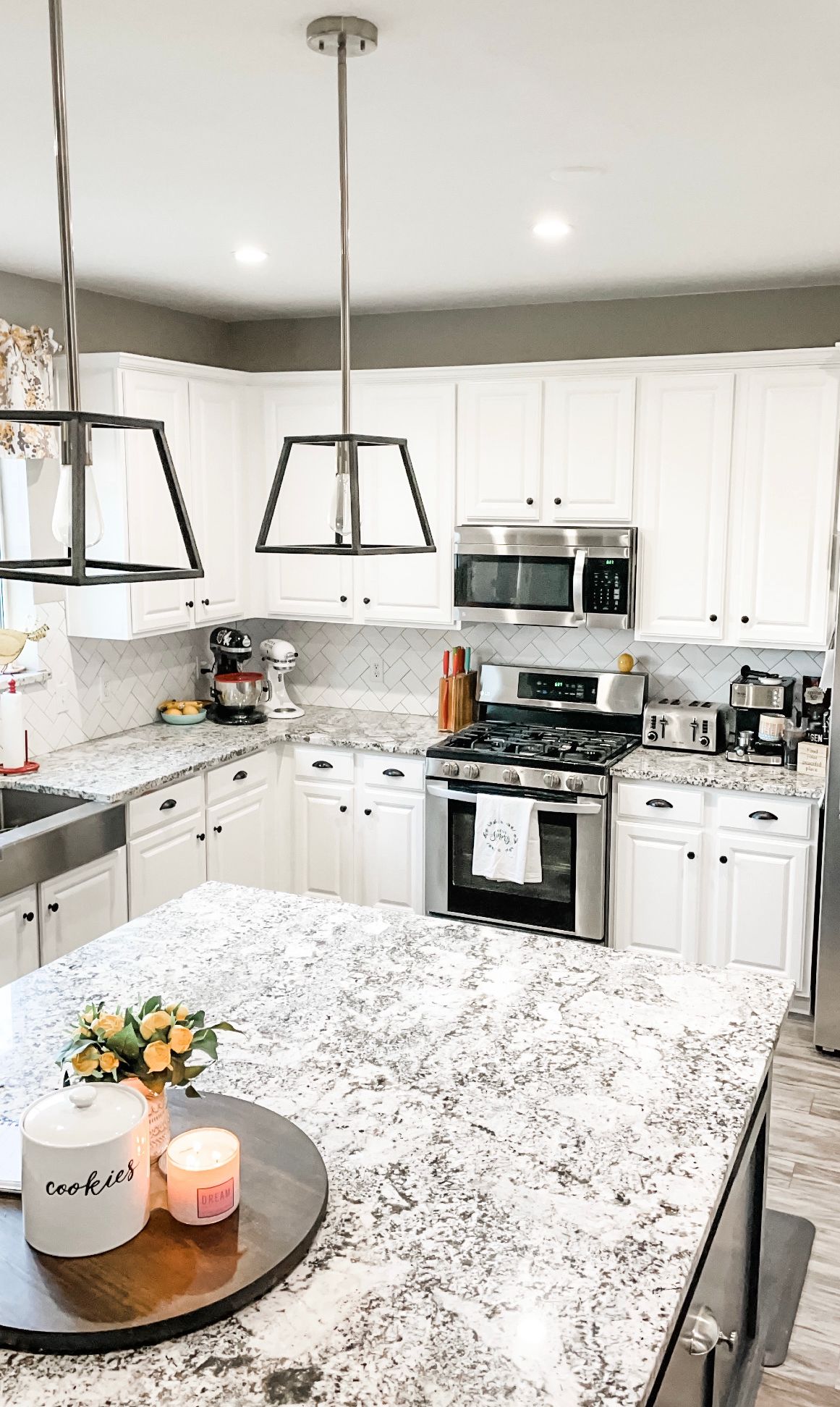 Managing a business wasn't always a smooth ride for Chelsea. There was not as many teaching resources when she started as there are now. While the passionate baker did binge a lot of YouTube videos, she tested so many recipes and practiced her decorating skills with every batch of cookies she could make. Nailing the correct icing consistency was one of the hardest things to nail as getting it wrong could land you in a hot runny mess or a tacky and powdery batch. Her advice to rookie bakers is to treat each cookie as a learning opportunity and not to compare themselves to other bakers. It can take some time to find your groove, but practice makes perfect.
---
Find more of Pink Lemon Cookies here:‌‌‌

Website: pinklemoncookies.bigcartel.com‌‌‌‌‌
‌‌‌‌Instagram: @pinklemoncookies
Like this story? Tell us yours! Share your brand story and love for your custom packaging and get a chance to be featured on the wrap! If you're a noissue customer and are interested, you can join the Eco-Alliance by clicking here and answering a few questions here.
Questions? Email us at ecoalliance@noissue.co.