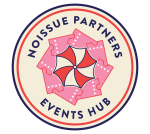 Design Your Life Planner is a one-stop-shop for all your event service needs. From luxury picnic dates, proposals, special events, officiant services and now financial planning. We design the important moments in your life so you can enjoy the memories!
Welcome to the noissue Events Hub! What did the beginnings of Design Your Life look like?
The beginnings of Design Your Life purely started off as a vision. I had this concept of bringing loved ones together but wanting to make it COVID friendly, safe and socially distant. My team consisted of family members and friends who supported my dreams. Cannot thank them enough. We did not have a lot of picnic materials at the time. I started off with 1 to 2 themes that I could commit to and we had a beautiful wooden low table to work with that elevated our picnic experience.
I also had just moved back to San Diego after 6 years. So this was an adventurous time of learning how to drive in busy and top touristy locations in San Diego.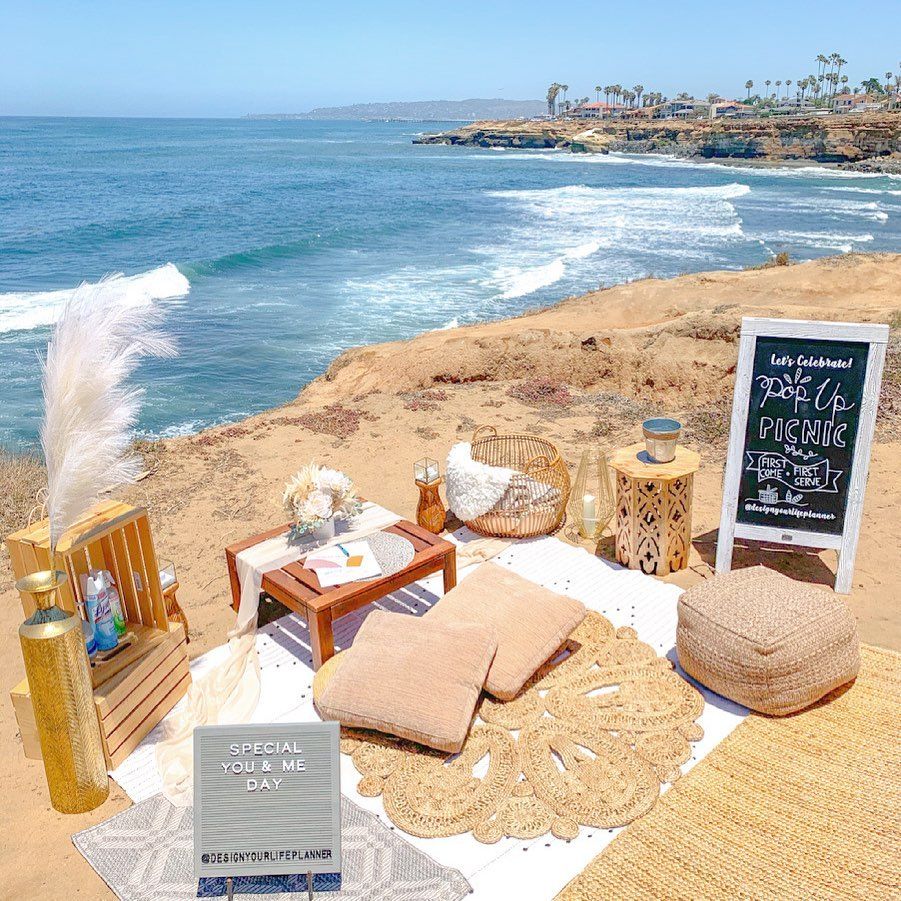 Were there any standout learning moments that helped you fine tune your business and services?
The picnic industry is fairly new within the last couple of years. I definitely felt like a pioneer trying to figure out what worked and what did not.
I learned a lot about what my audience wanted in their picnic experience. Not only did I have to find beautiful locations that were safe and followed social distancing procedures, but I had to make certain that everything included in the picnic was what the customers wanted.
I noticed that using real plates, glasses and silverware were not used as much by my guests. Once I switched to luxurious disposable tableware, I noticed that my clients felt safer using it. For me, making sure everything is COVID friendly matters the most.
We'd love to hear how you built your community via referrals and social media. How did you stay on top of messages coming in and out while still keeping it personal?
Since the pandemic, referrals and social media were the only way to really get my content out and promote my small business.
Once I launched my Instagram and started posting consistently, I started getting contacted every week. I stayed on top of contacting potential clients by designating a day/s in the week (usually Mondays to Wednesdays) to reply back to people. As you know, weekends = event days. During my breaks at picnics I would also utilize that time to interact with my audience on social media.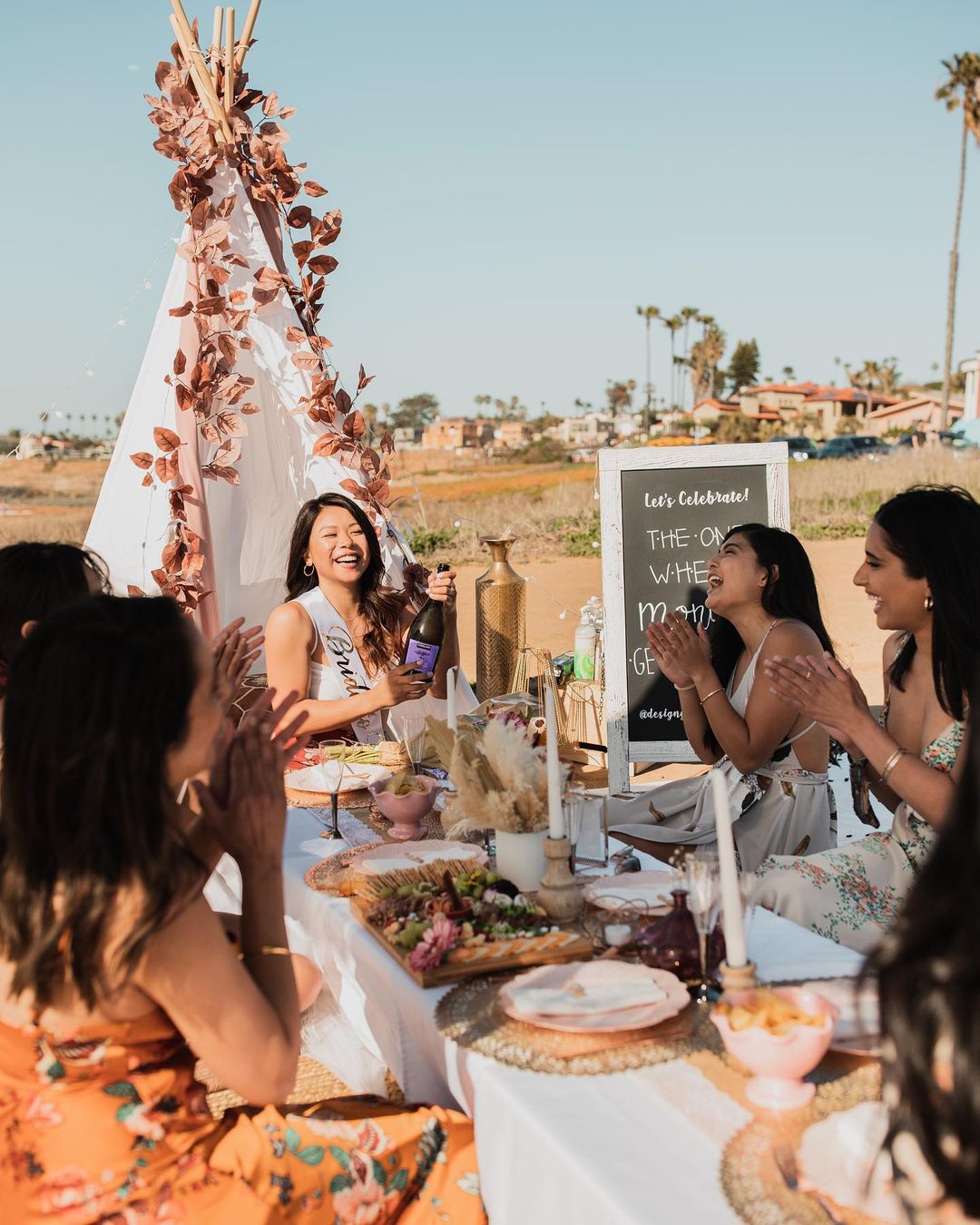 Picnics seem to have popped up since last year's lockdowns. How do you keep your packages unique? Do you try to keep up with the trends or stick with a niche?
Yes! I definitely agree the picnic industry is booming! I try to keep my packages unique by adding personal touches.
On designated packages, I print out any photo they choose for display at their picnic. My favorite ones I've seen are ones of their dogs. For example, we had a proposal picnic and the picture had a dog with a ring and it read "Will you marry my mom?" So adorable!
I am also a big fan of calligraphy, and I love practicing my lettering. On special occasions I make a beautiful chalkboard calligraphy sign for display at their event.
You designed gorgeous noissue Stickers & Cards for Design Your Life! How did you incorporate your custom, eco-friendly products into your business?
When I was offered noissue Stickers and Cards, I was ecstatic as I use these types of products consistently to build my business. I incorporate the eco-friendly products into my business by handing them out as a "Thank you" to my clients. I include the custom card, sticker with our logo, mint, disinfectant wipe, business card and oftentimes I write a personal note on the card.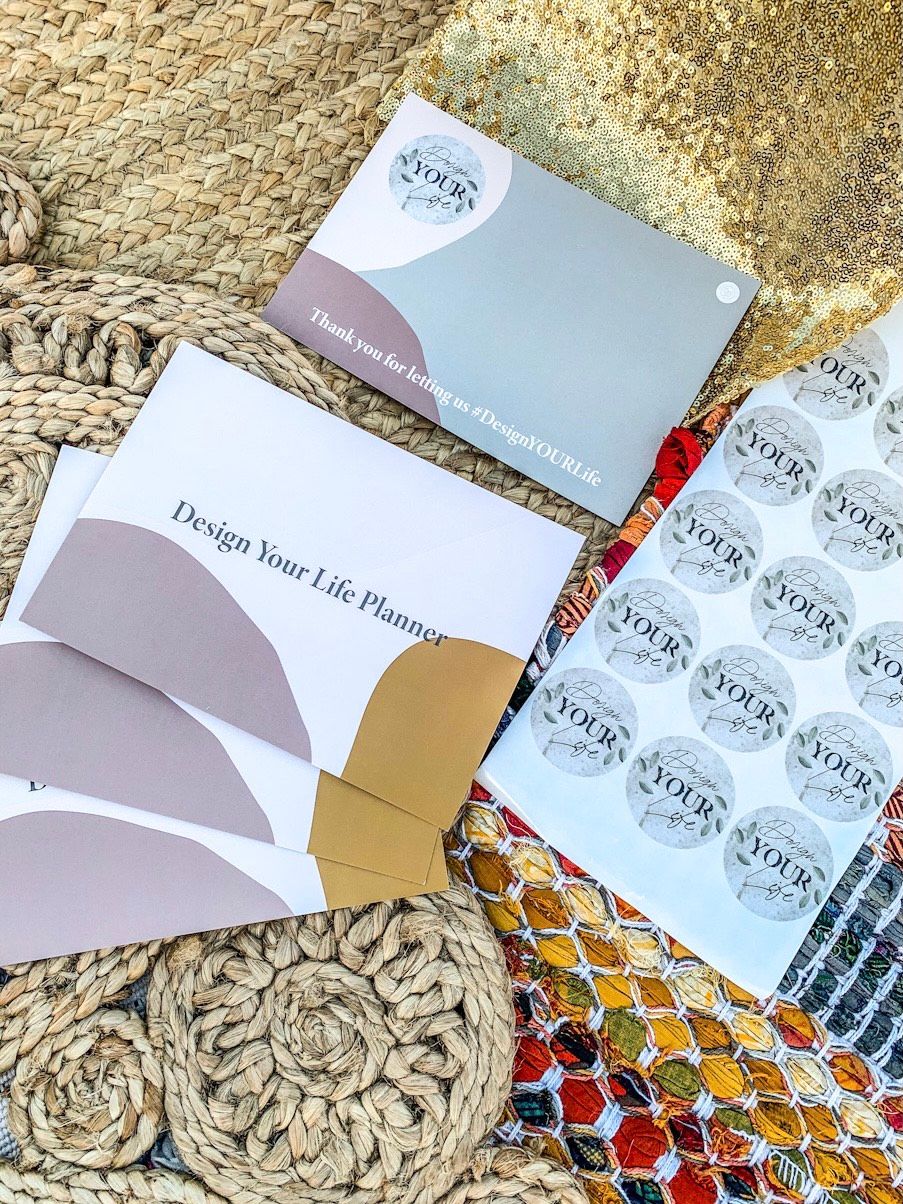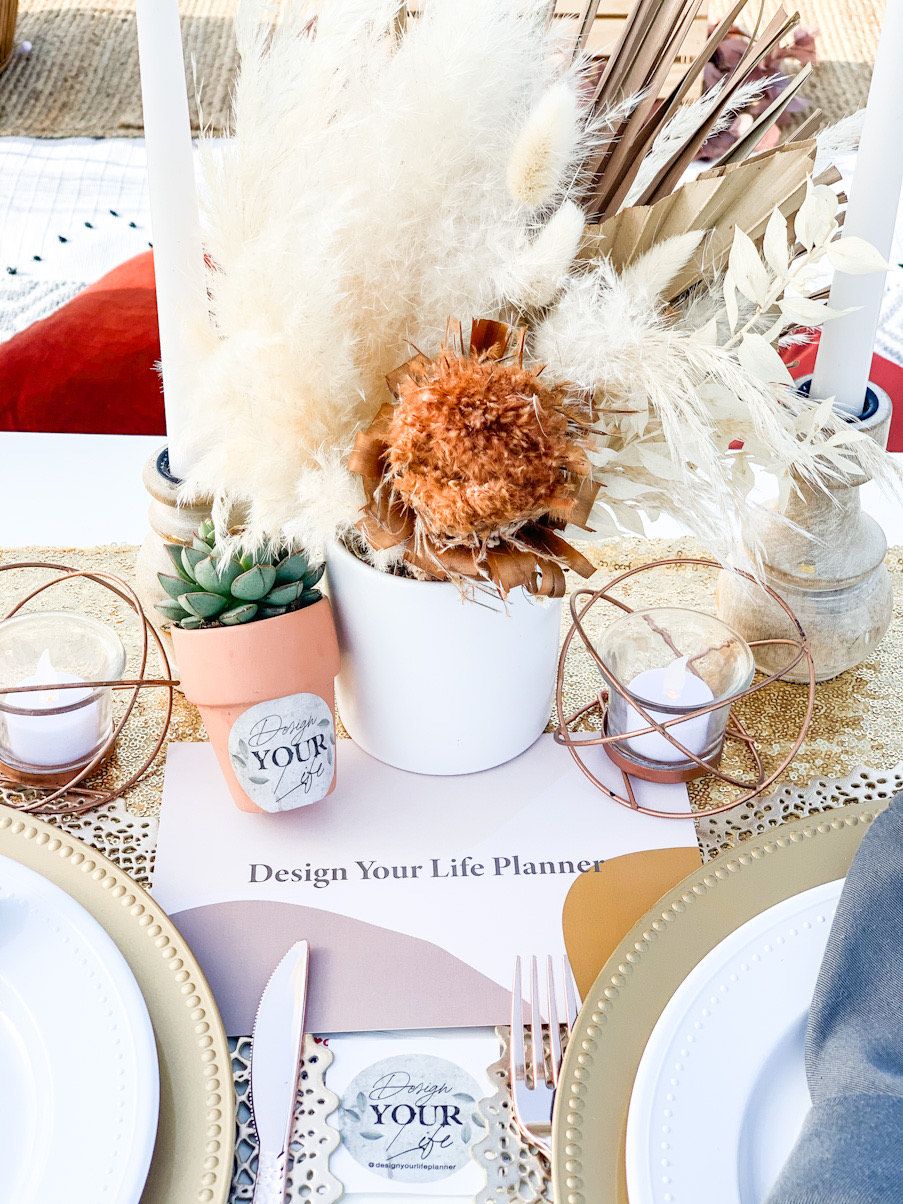 What's next for Design Your Life? Anything you're excited for or have been itching to do?
Summer is here and that means more people want to go outside. We still offer at-home movie night picnics with a projector to promote "Stay home" Covid-19 friendly activities.
Before you go, let's plan a picnic! What elements (food, location, decor, etc.) would be on your wishlist for your very own perfect picnic?
On my own personal picnic, I love being out in Coronado Island. You can get the best of both worlds at a park or beach. My pup Henny would be with me with all his toys, a tasty char-pooch-erie board treat and poke or sushi for myself. I love going 1 to 2 hours before sunset to see the light transition. Lastly, watching the sunset with a glass of wine is a must-have and the perfect way to end the day.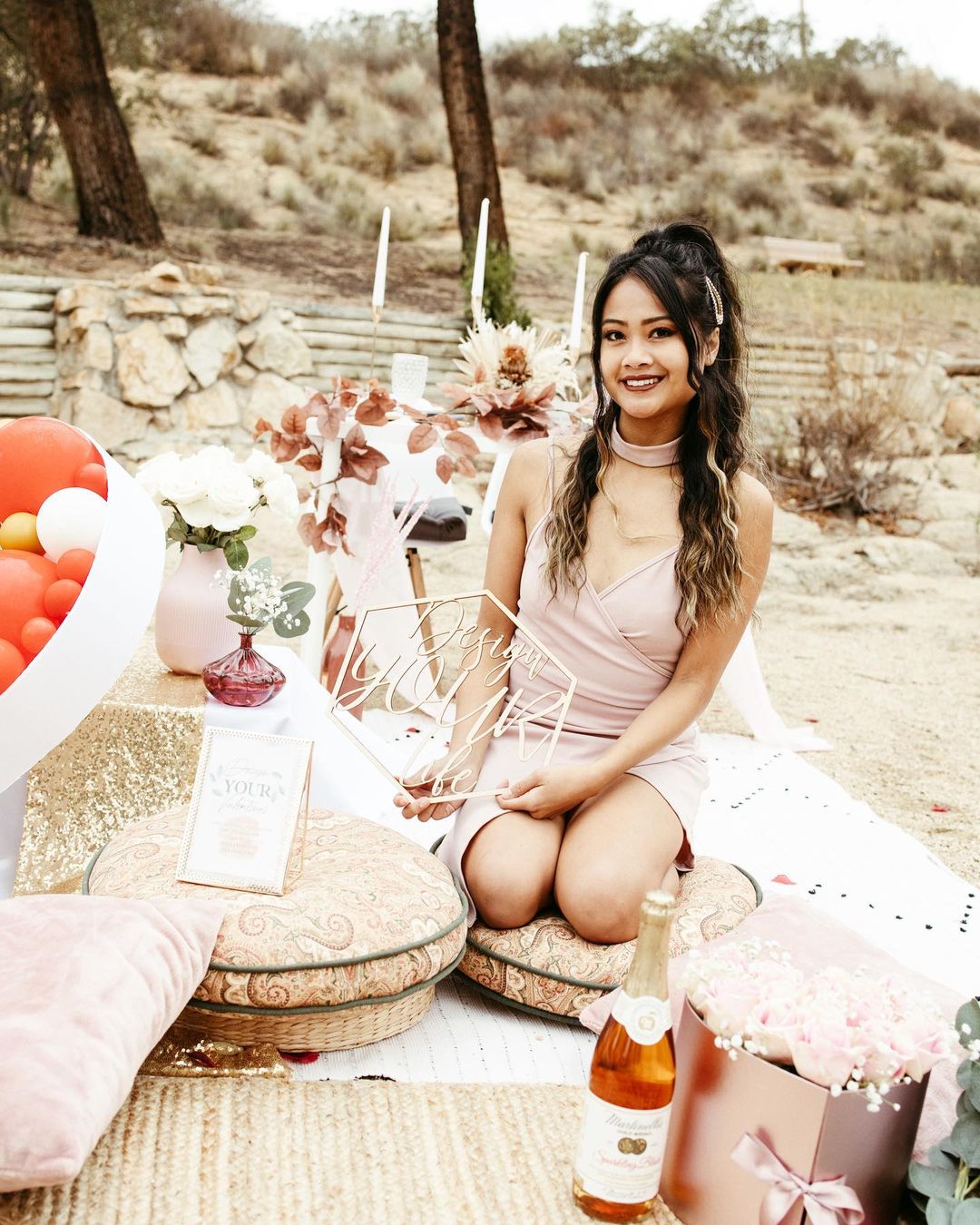 ---
Want more of Design Your Life? Hit follow on Instagram!