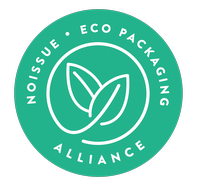 Photography is a wonderful way of expressing yourself and cherishing fond memories. Whether it's capturing moments with the people you love or the unforgettable places you've been to, photography has become a great hobby in sharing surreal emotions to both you as a photographer and to those you'd share your art with.
Kristina started creating colorful wall art and home decor accessories out of her international travel photography. Her art is a celebration of all the places, details, feelings, and colors that allow us to slow down and look closer. She launched her business Veni Etiam Photography in Montreal, Canada to create home decor that connects to her clients. Her collection is vast and versatile which has something for every kind of decor and every kind of dreamer.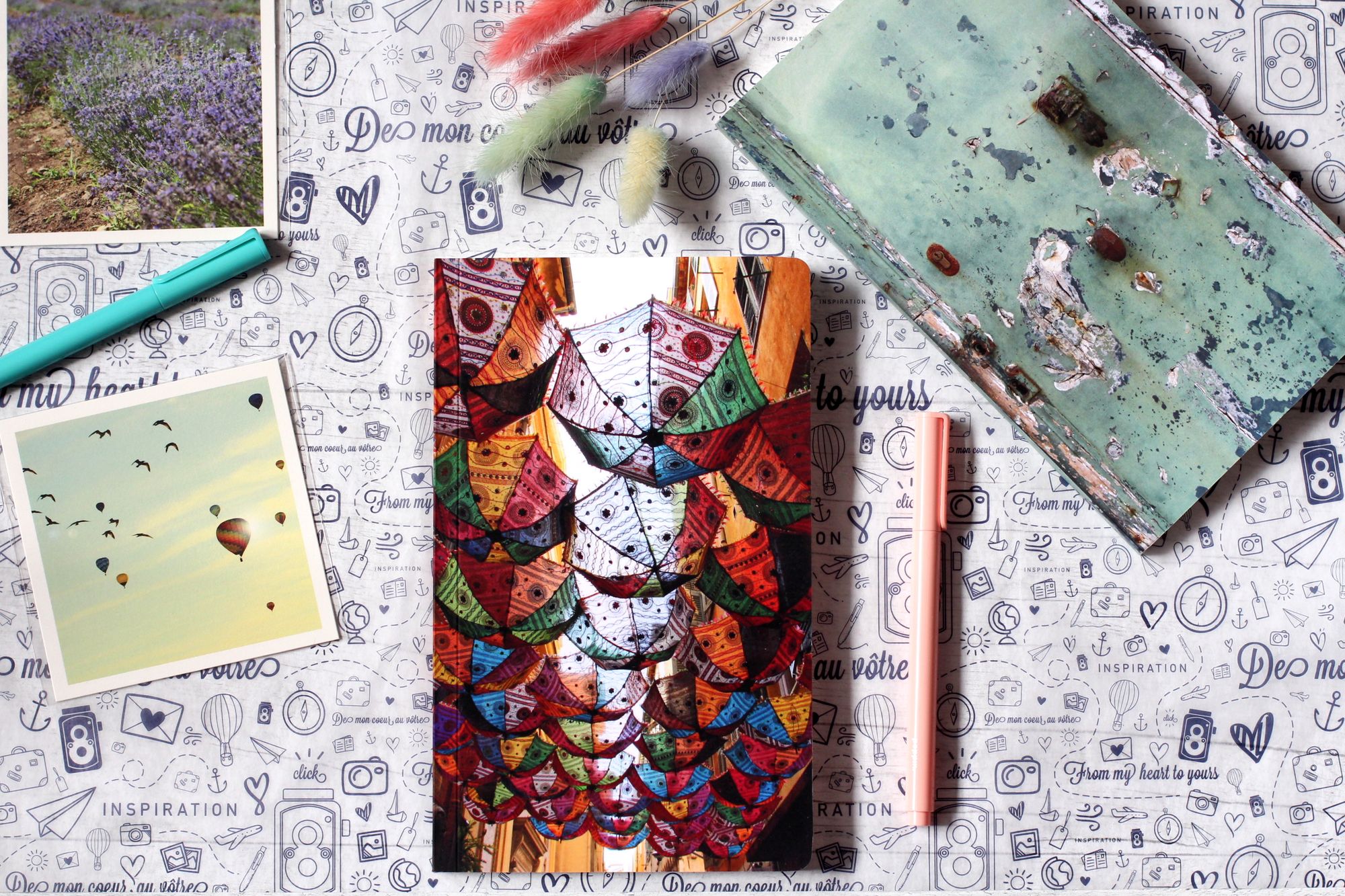 The inspiring entrepreneur aims to celebrate every person's homes as their sanctuaries and a daily source of inspiration, but Kristina hasn't always been a photographer. She started learning the ropes when she lived abroad for her Master's Degree and PhD. She has always been a restless soul and a writer who filled up notebook after notebook whenever she travelled. She discovered photography by chance and realized it was another form of observing and storytelling. It soon became beneficial to her mental health and life balance; it became an act of mindfulness that allowed her see a deeper meaning behind ordinary moments.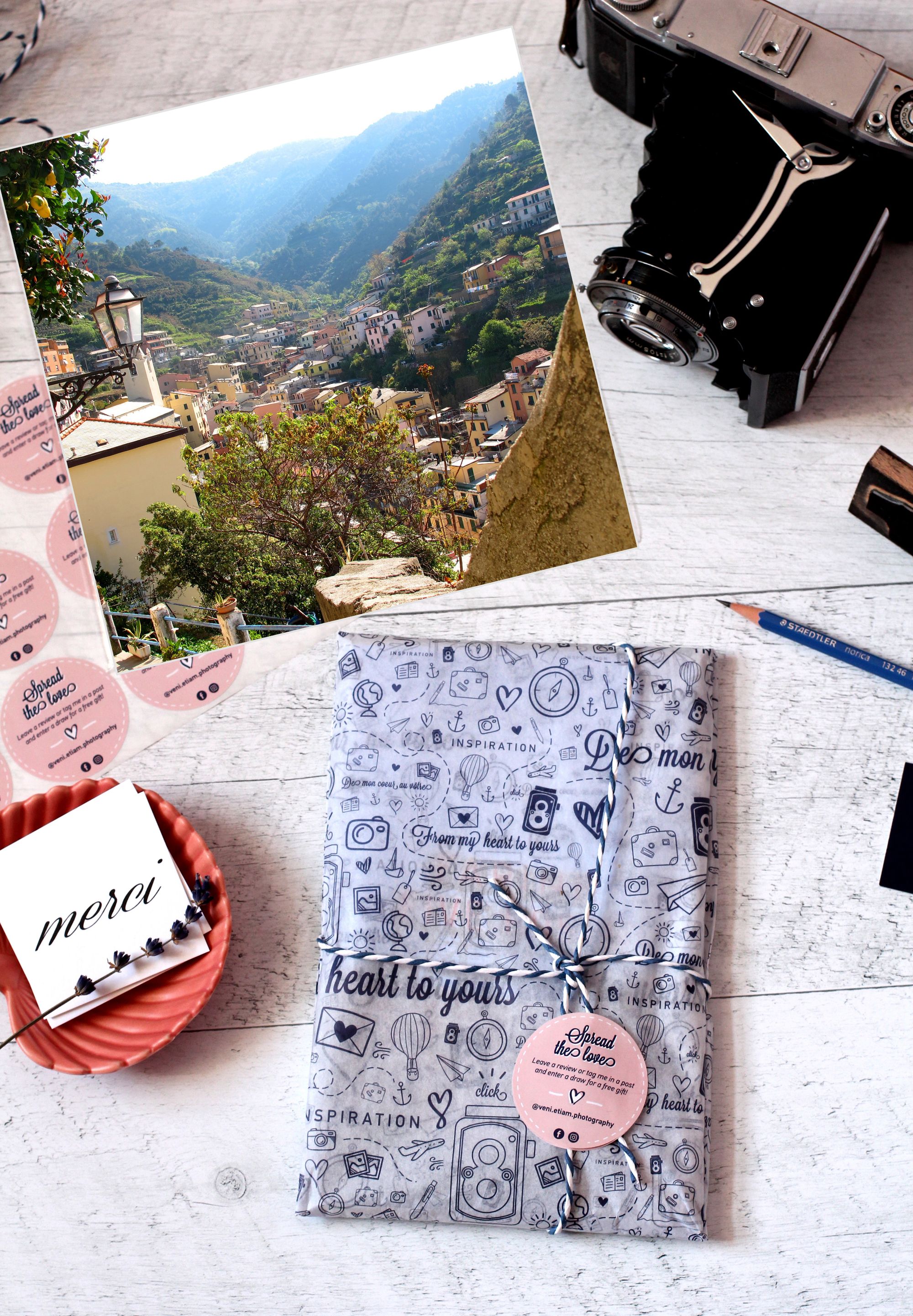 "Veni Etiam" is a Latin phrase meaning "return again." Kristina found this fitting to name her brand because of how photography captures the beauty of returning to a place.
"Each time we return to a place that's tugged on our heartstrings, we discover something new there, and in us. No place is ever the same, and neither are we, hence the beauty of returning."
As an entrepreneur, Kristina wanted her customers to experience the most out of her artwork which was why almost everything is customized for her clients. Thus, making sustainability a lil tricky for the business. Since she opened in 2015, she has been reusing every box, mailer, tube, or bubble wrap she receives. It got to the point where her parcels looked a bit sketchy on the outside (but still pretty on the inside!). She also set up a client recycling program where they can return six clean and reusable items in exchange for a free print.
Luckily, Kristina found noissue and decided to invest in eco-friendly custom tissue, stickers, and tape. She uses the tissue to protect her prints before placing them in tubes while the stickers encourage her clients to share their reviews of their products and view their social media pages. The tape became a cute and eco-friendly touch that made her recycled boxes look a lot more presentable. She also took a step further and joined the Eco-Alliance, noissue's tree-planting initiative that allows you to plant a tree with every purchase.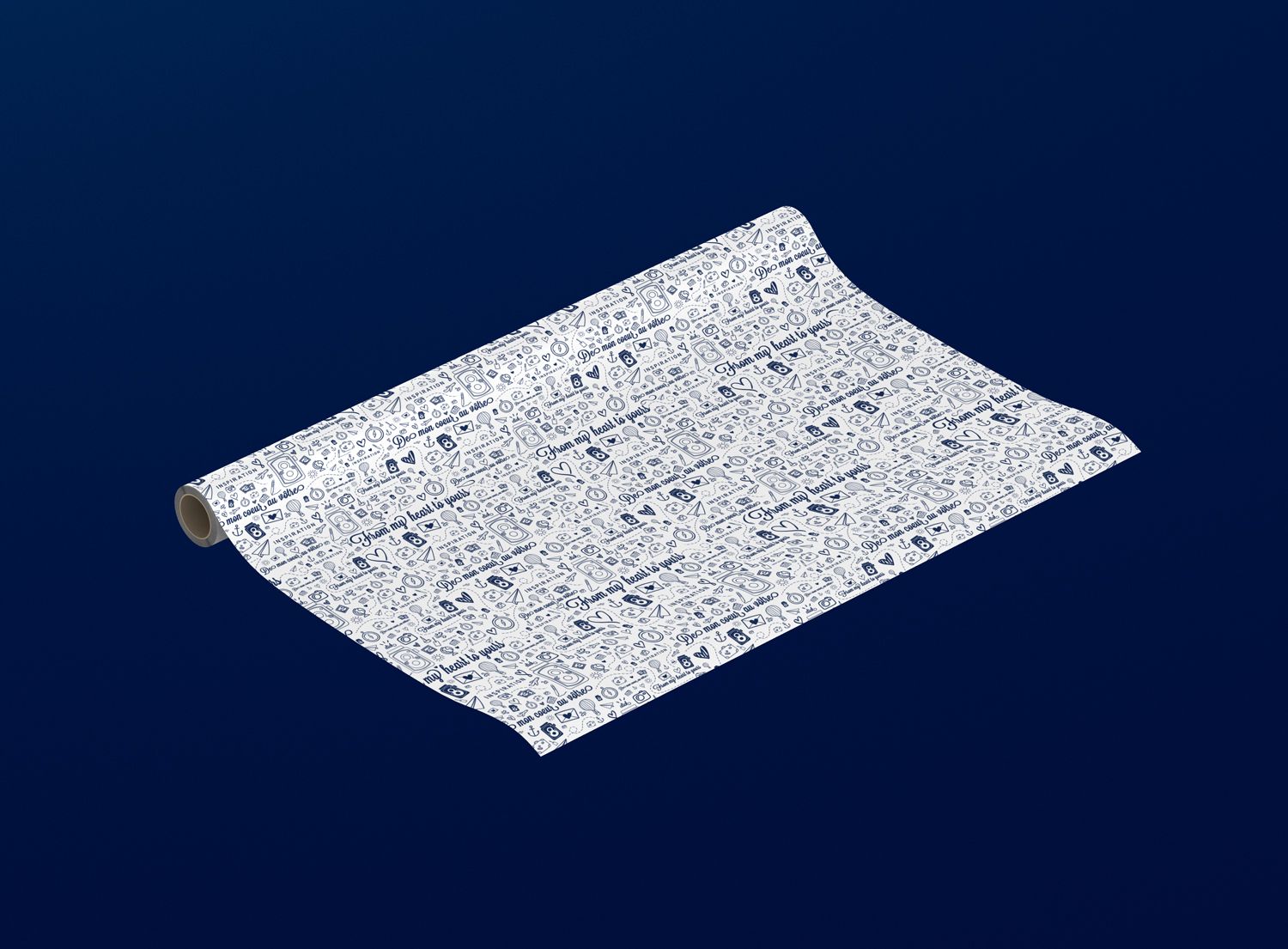 Custom packaging allowed Veni Etiam Photography to improve their customers' unboxing experiences. Just as how photos of different places can evoke different emotions, there's just something about unwrapping a package that doesn't look like any online purchase you got in the mail. Kristina wanted her customers to have a sense of anticipation and extra inspiration when they receive their products like gifts they treated themselves to. She put a lot of heart into each of her pieces and she wanted her shoppers to see that.
"What I love most is to connect with you over what inspires us both, because I think that makes the world better, one connection at a time."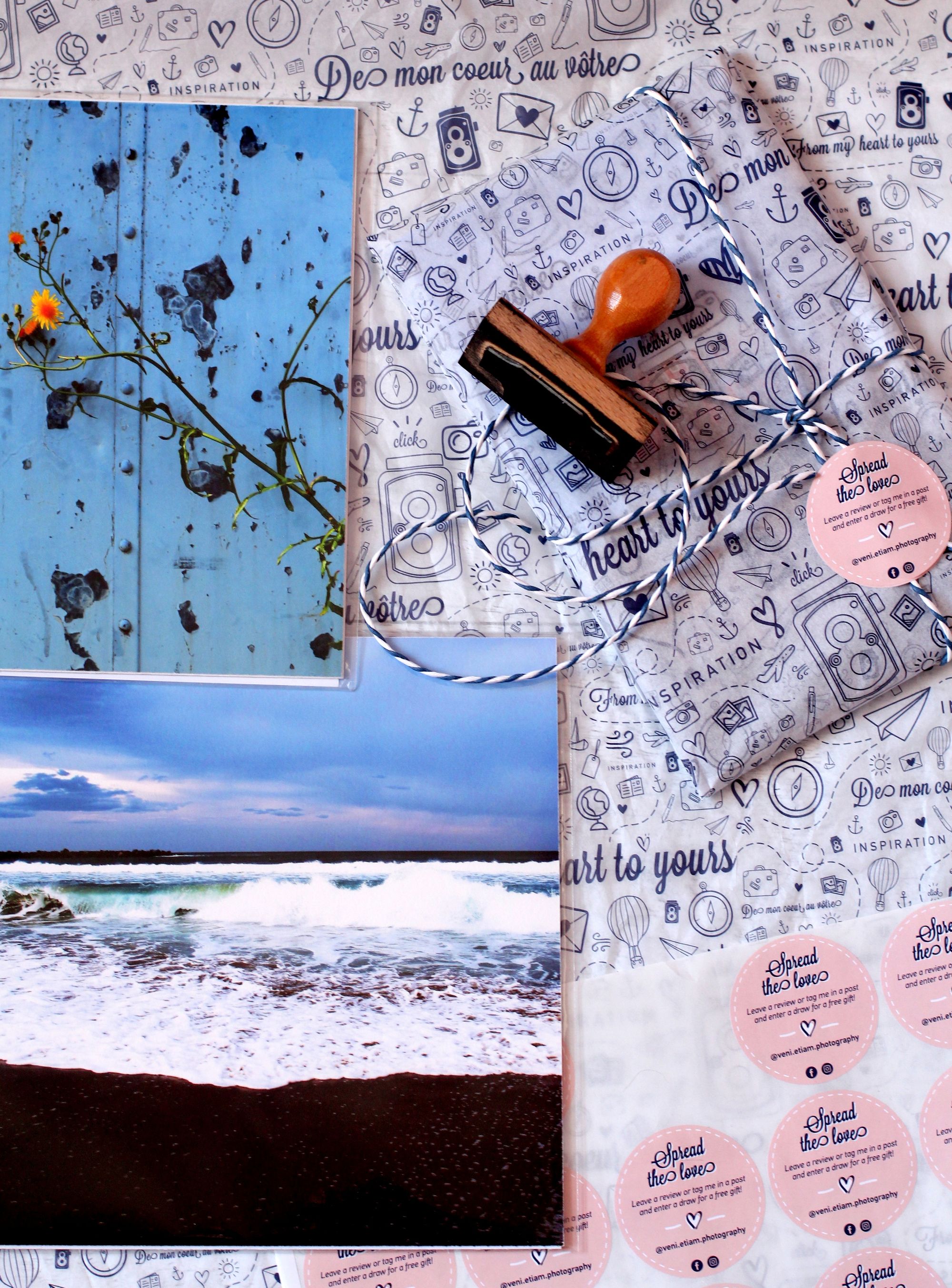 The custom packaging she purchased from noissue was designed in collaboration with her graphic designer friend who helped create her branding from the get-go. He was very frank about his ideas and supportive of what Kristina wanted for her brand. As someone who stays very true to her art, the passionate entrepreneur doesn't follow the trends. She believes in individual choices, following instincts, and finding inspiration in everyday moments.
"I believe that our daily choices and feelings should be aligned with who we are, not how others want us to be. My hope is that Veni Etiam will grow farther and wider, to bring more collections and products to more dreamers and color-lovers worldwide."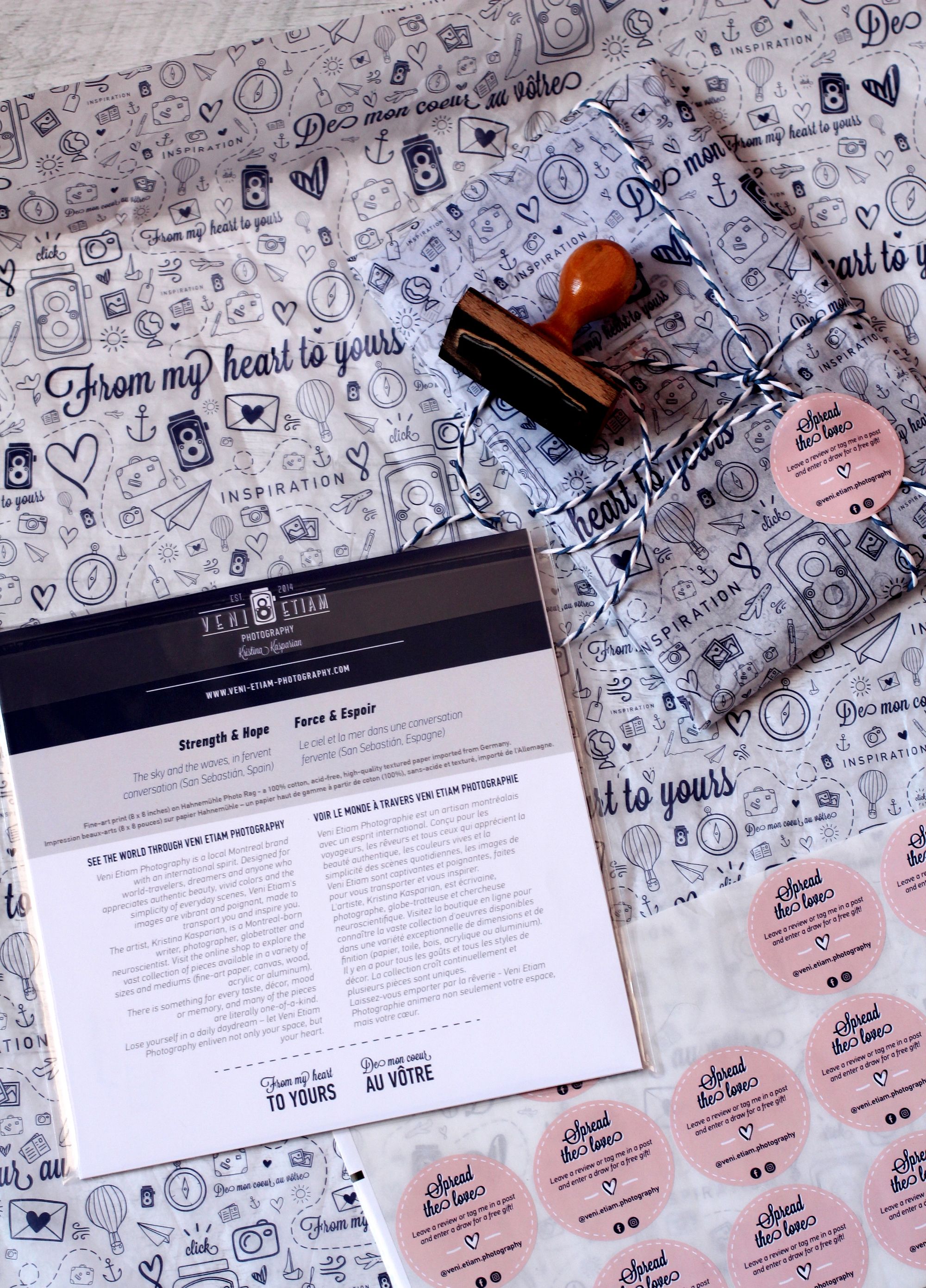 While it looks like Kristina already has it all figured out, she admitted that her passion for photography wasn't a smooth journey. As photography and print became more popular, she learned as she went along and grew as she pivoted. Kristina constantly reflected on how to stand out in her own colorful style and sense of observation. Her advice to other aspiring photographers slash business owners is to stick to your strengths and voice even if it goes against the trends. These constantly change and you're better off feeling your best and most consistent when you're aligned with what inspires you to create.
Don't be afraid to invest in yourself and your business. Buy the proper equipment and follow your dreams. It's never too late to shoot your shot.  
---
Find more of Veni Etiam Photography here:‌‌
Website: www.veni-etiam-photography.com
Instagram: @veni.etiam.photography
Like this story? Tell us yours! Share your brand story and love for your custom packaging and get a chance to be featured on the wrap! If you're a noissue customer and are interested, you can join the Eco-Alliance by clicking here and answering a few questions here.
Questions? Email us at ecoalliance@noissue.co.