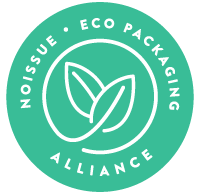 Jewelry is believed to be personal. Most of us know that jewelry is worn to adorn outfits, but most jewelry wearers tell a story through the gems and beads and metals they wear. Some wearable art even has a history—a great story behind them, emotion, maybe even culture. And these are shown through small but distinct details; colors, shapes, style.
Madison Holler, an Anishinaabe and Scandinavian beadwork and metal artist based in Anishinabewaki land, "Central Minnesota", specializes in jewelry and wearable art that explores her shared heritage with an emphasis on folklore and craft.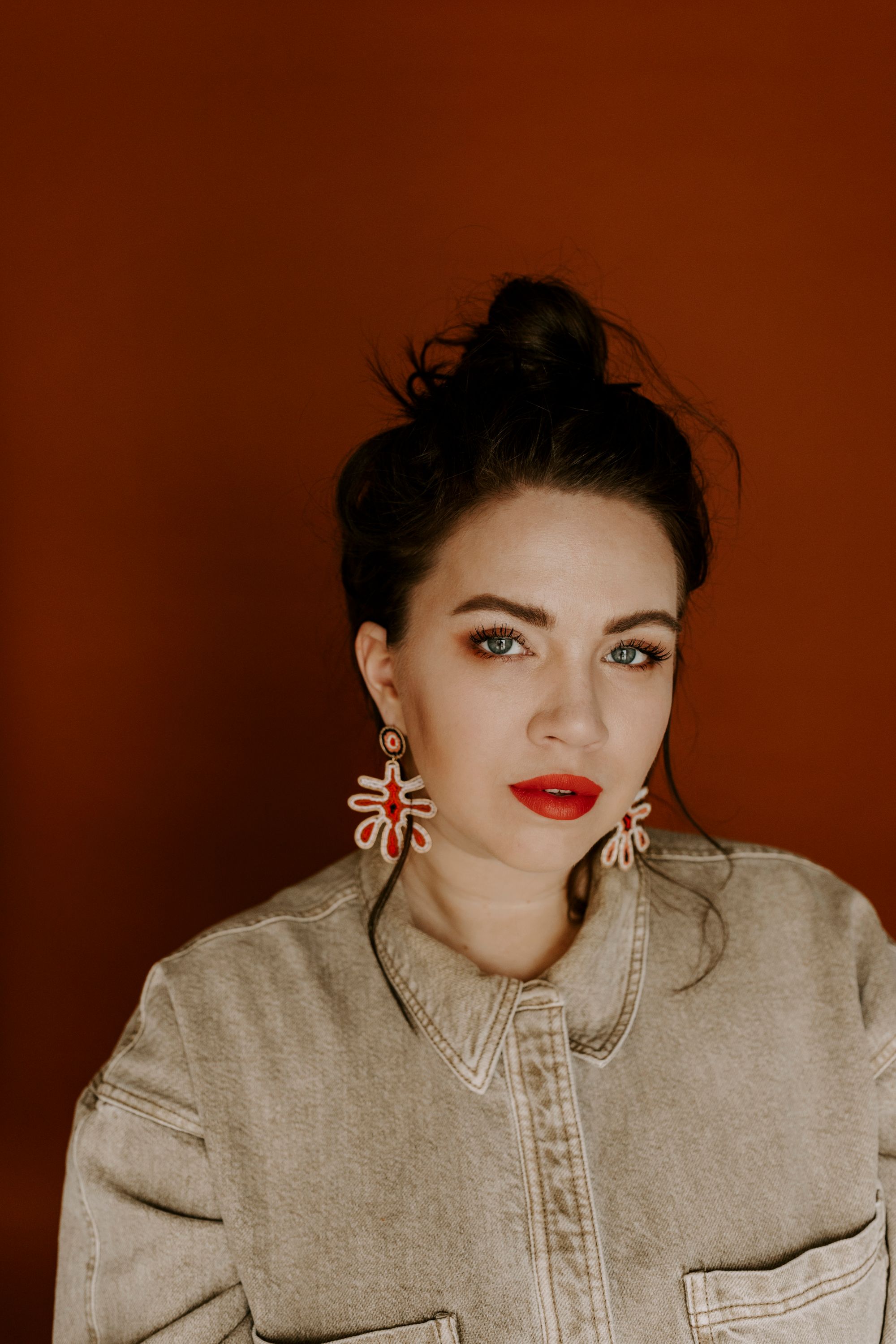 Madison grew up in a family with a rich history of artisans, crafts and tradespersons, so she values culture and tradition to a great extent. However, continuing traditional art and practice isn't the only thing she puts a lot of attention on. Caring for the environment is also very important to the artist.
"I was taught to bead by my elders—they tease that I've been beading since I was old enough to thread a needle."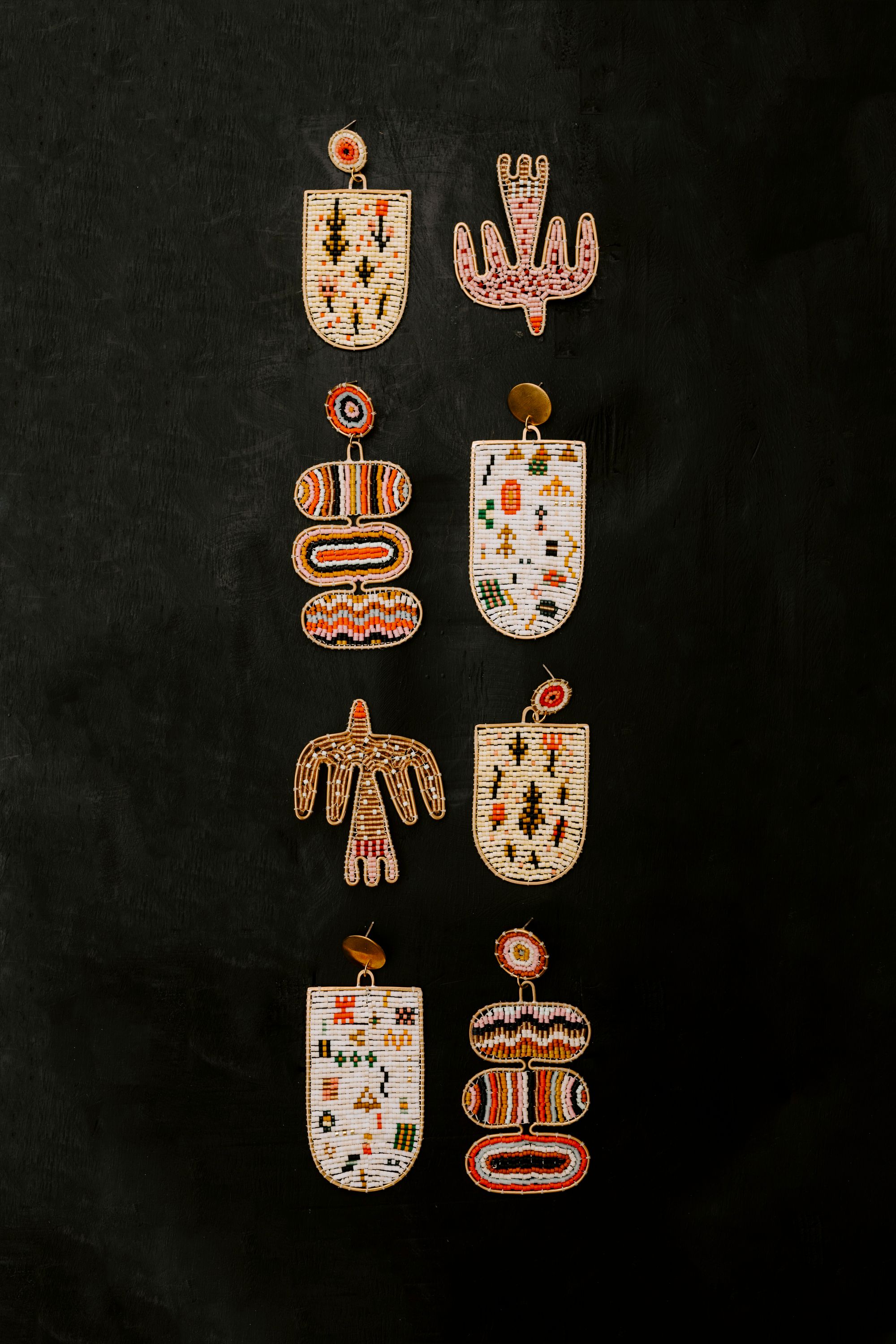 Madison was reared by her family of artists and makers, making it difficult for the creative visionary to not fall in love and be passionate about art. As she acquired higher education and drew to the more creative vocations, she found herself gravitating towards this profession. She now creates jewelry and runs her own small business called Rubinski Works.
With success on her current endeavors, her dearest hopes for her work is that they act as talisman and cherished keepsakes for those who wear them. She wants her handcrafted jewelry to act as protection to last in families for generations.
"So much time, medicine, and prayer goes into each piece and I hope it translates for those who hold them dear."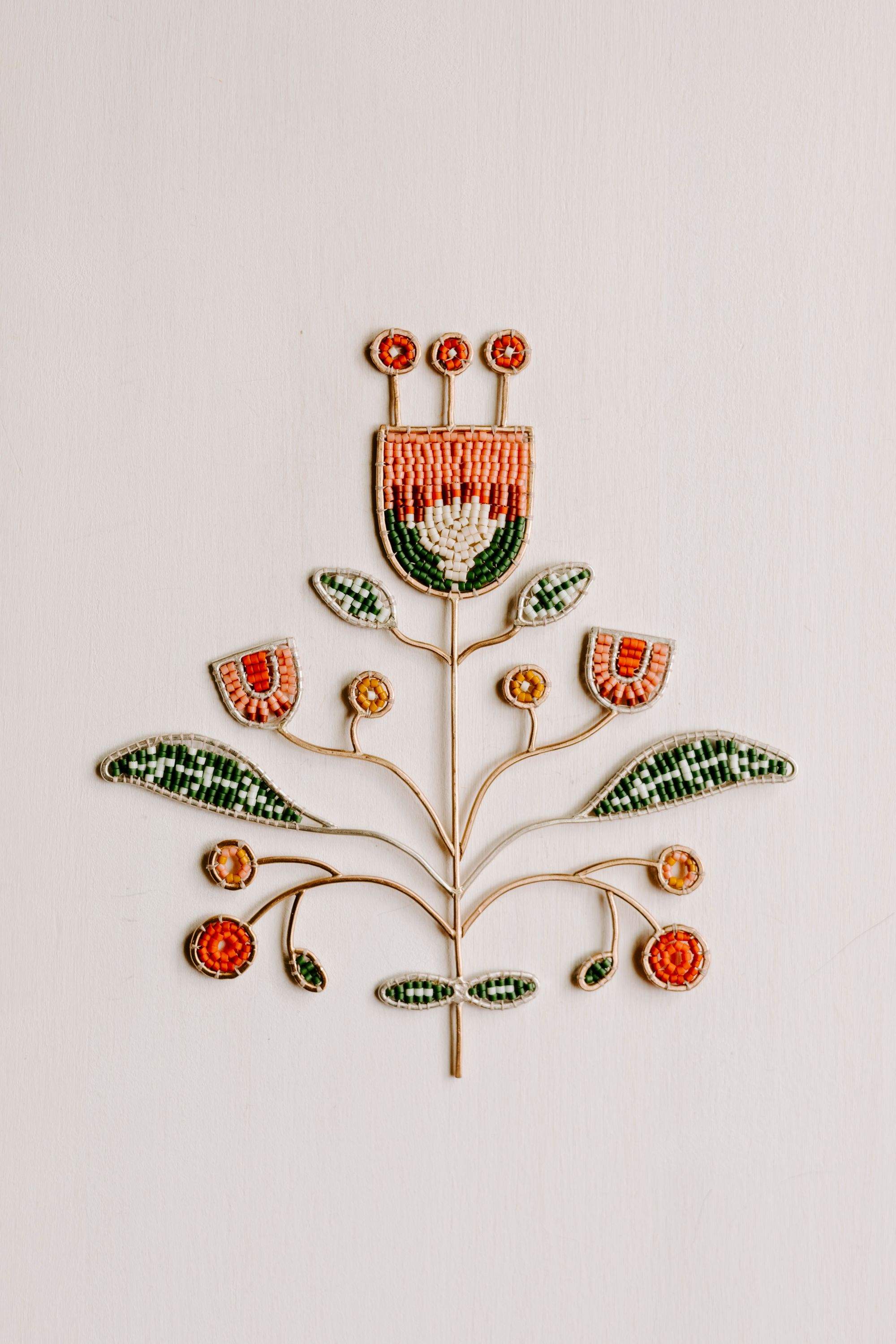 Above all, the artist hopes her collection lasts. Madison cares deeply about her impact on the earth. And by creating slow fashion items that people can appreciate for decades, she can reduce the waste that comes with operating her business that is still part the fashion industry—a field everyone knows has a terrible track record of creating waste.
Sustainability means everything to the Rubinski Works founder. It is at the forefront of every decision she makes, not only in the materials she uses and the longevity of her products but also in her packaging and the organizations she donates to, advocates for, and supports.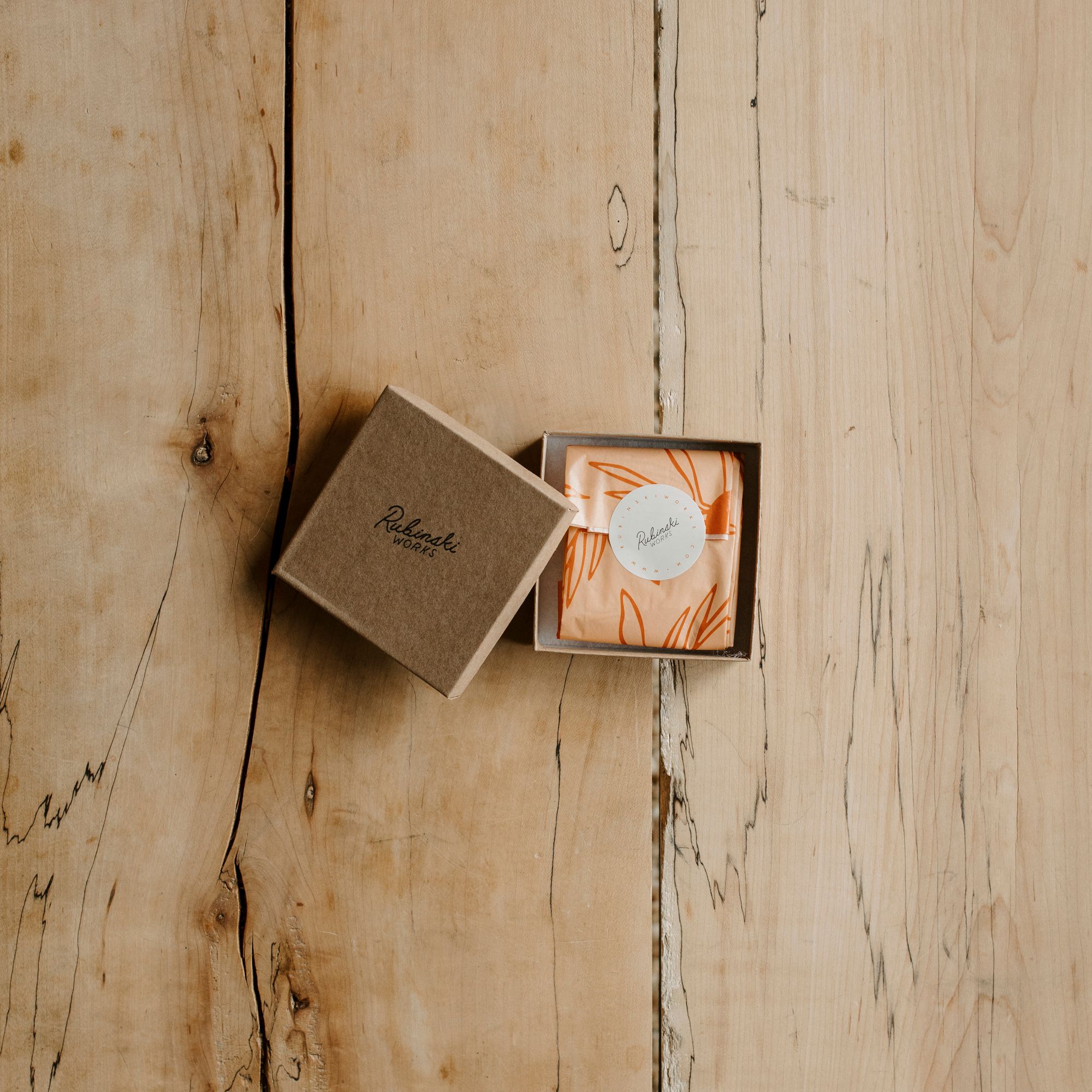 Madison, who has collaborated with other fantastic artists like Brett Stenson, Ariana Caggiano, and Celina Cane, and donated proceeds of their collaborations to amazing organizations, also works with noissue for her circular packaging. After tons of recommendations, she had to try the brand herself and now believes that noissue is far superior to other eco-packaging brands available. She uses noissue Tissue to wrap her orders in, making her packages more earth-friendly, personal, and attractive!
She is also part of the Eco-Alliance, which allows her to be included in a community of like-minded businesses that work to achieve global initiatives with every purchase they make from noissue.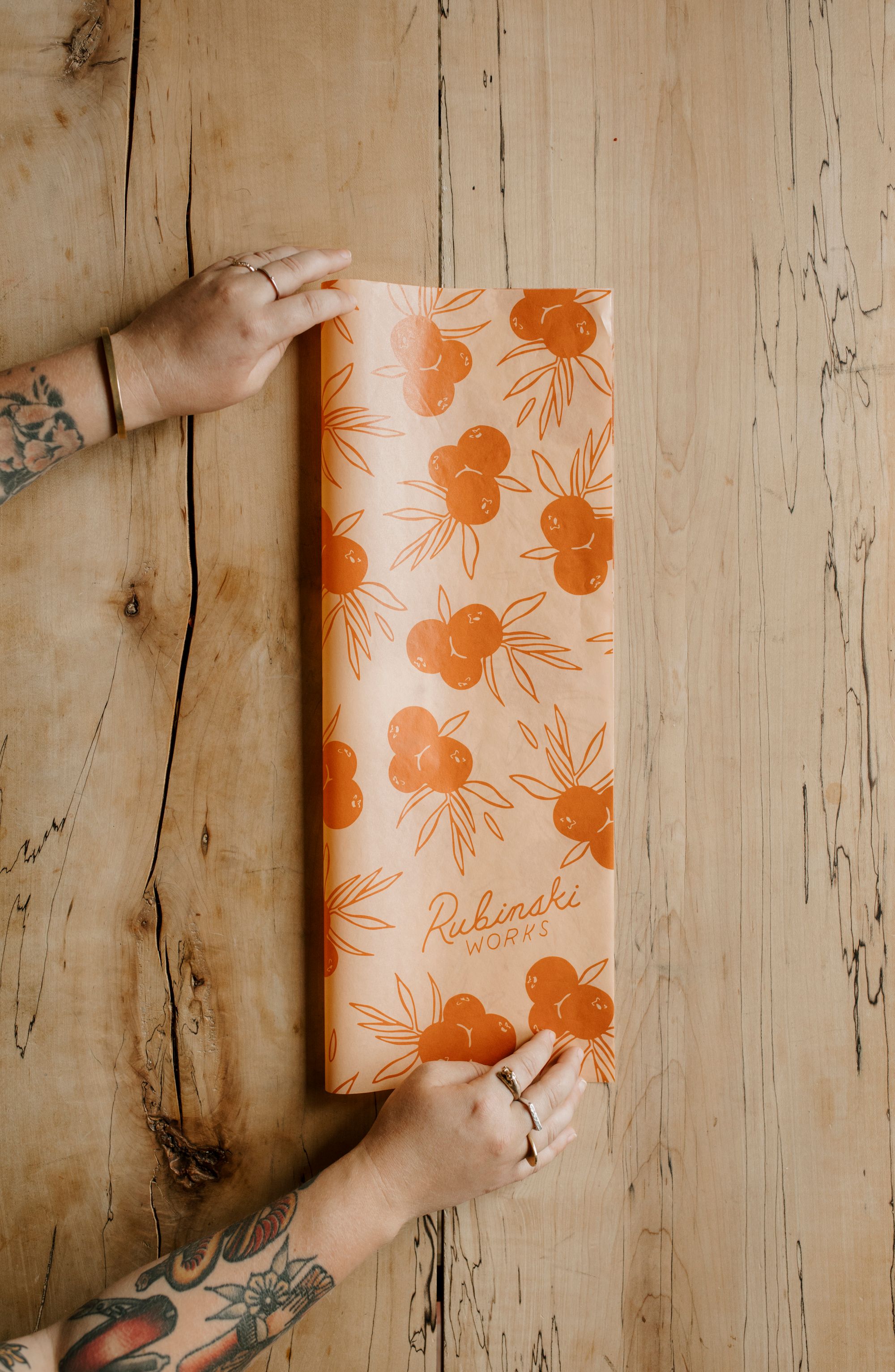 Rubinski Works is a small business with the look and feel of a sophisticated and established company, making it different from other small businesses, especially since Madison is a solo show! She designs, cuts files, solders, polishes every metal component and bead for more than 10 hours on each piece so that the final product is at the quality and caliber she requires.
She also does all her product and packaging sourcing, accounting, photography, social media management, and shipping (of course, with a bit of help from her meowketing assistant, Potato).
"If I can make the time and space for sustainability practices within my business, I hold all companies I support to the same standard!"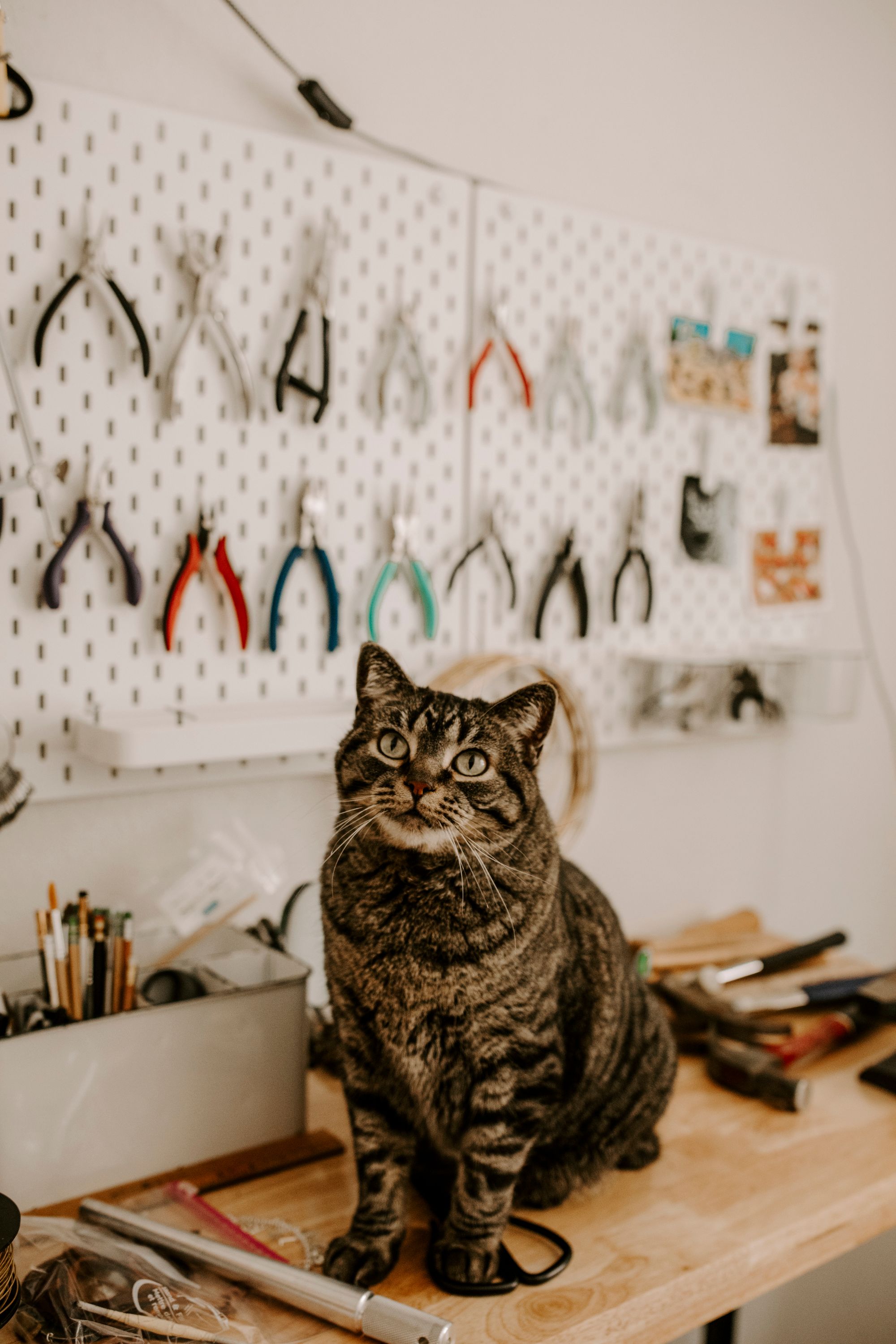 To other artists who plan on following the footsteps of the jewelry maker and entrepreneur, Madison advises taking the time to get your ducks in a row and understand the scope of how your business will operate. Watch leaders within your field and kindly ask for advice from your peers. And lastly, ask the hard questions of how your business may contribute to unsustainable practices and find innovative ways to reduce the impact.
Beautiful handmade jewelry that lasts long enough to be passed down from generation to generation, meticulously crafted with tradition and culture in mind, Rubinski Works is a brand no one would want to miss!
---
Find more of Rubinski Works here:‌‌‌‌‌
‌‌‌‌‌‌‌‌
Website:‌ rubinskiworks.com
Instagram: @rubinskiworks
If you enjoyed this read, we bet you'll like last week's feature too:
SASKIA: Exploring Places and Bridging Cultures with DIY Jewelry
Want to share your story? We'd love to hear it! Join the Eco-Alliance here and share your deets with us here to get a chance to be featured on The Wrap!
Questions? Email us at ecoalliance@noissue.co