Custom, Compostable Tissue Paper by @dianehilldesign
Circular packaging can help your business in the long run. With 54% of shoppers in the US being influenced by sustainability in their purchase decisions, businesses are looking for ways to reduce their carbon footprint and save money at the same time.
If you're considering making the switch, a good place to start is to find out what eco-friendly shipping materials match your product offerings.
Circular packaging is much more than just a fad, and business owners are becoming more and more aware of the need to make it part of their operations. In this article, we'll give you a rundown of how to choose circular packaging materials that will work for your products.
Let's get started!
What is Circular or Sustainable Packaging?

Circular or sustainable packaging involves the use of recyclable, compostable, and reusable materials to ship and package goods. The idea is to use materials that won't contribute to the global trash problem or, at the very least, reduce their negative environmental impact – without compromising on the quality and integrity of the product they contain.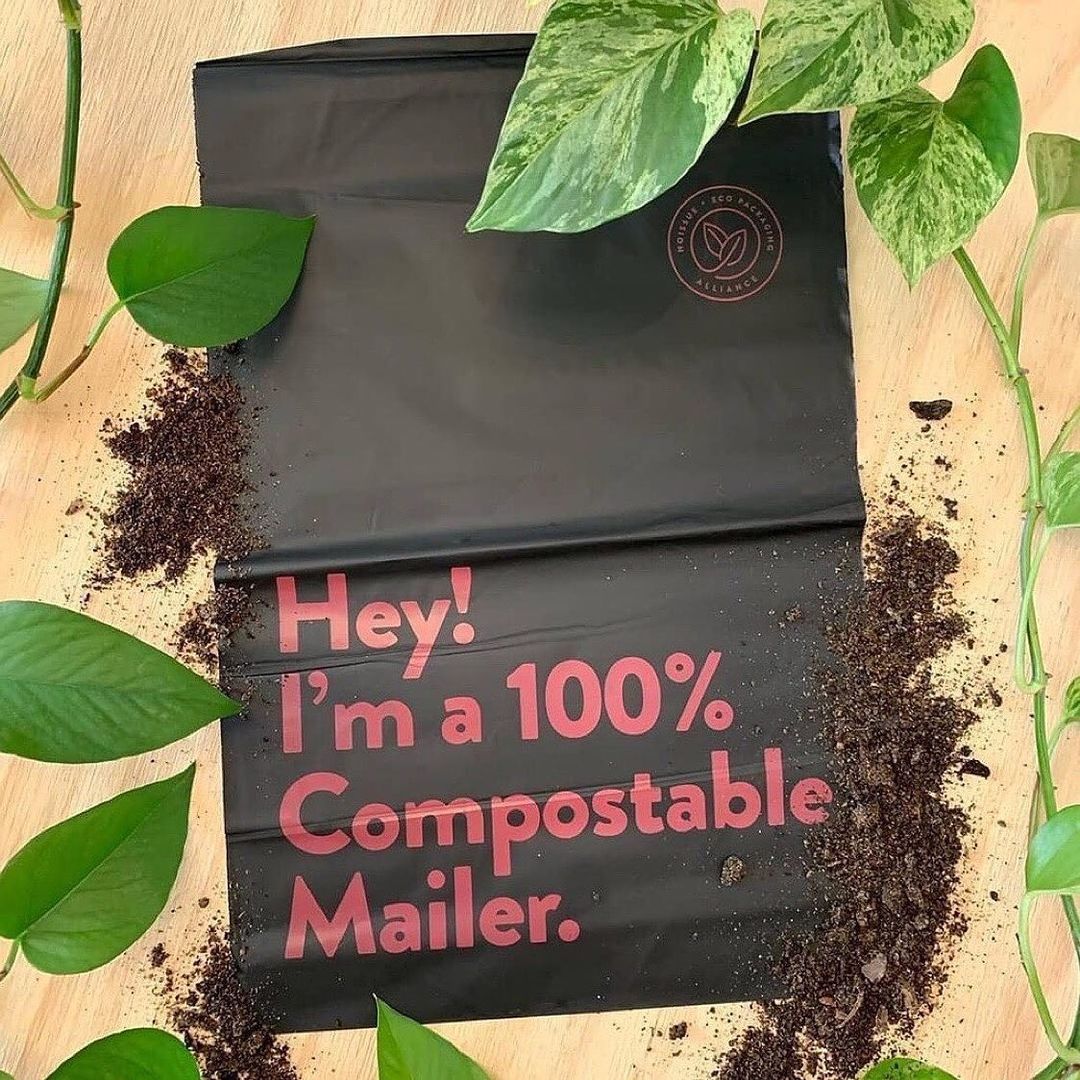 It's easy to confuse eco-friendly packaging materials because there is a lack of standards around them. If you're not quite sure of what materials may be considered circular, here are some guidelines to consider. In general, they should:
Reduce waste and avoid ending up in landfills
Optimize recycled and biodegradable materials
Be consumer- and environment-friendly throughout its lifespan
Ensure maximum use of renewable energy during production
Provide a cost-effective and performance-driven solution.
Traditional companies contribute greatly to the global waste problem. They are often about producing, using, and eventually discarding shipping materials (think: single-use plastic packaging). The goal of circular packaging is to turn that line into a circle: one that makes recycling, reusing, and repurposing possible.
Why Should You Use Eco-Friendly Packaging?

Almost all human activities release greenhouse gases into the environment, which is called a carbon footprint. During the life cycle of packaging products (or any product, for that matter!) carbon dioxide is released into the environment at every stage.
The main reason many brands use eco-friendly shipping supplies is to reduce this carbon footprint. Sustainable packaging produces fewer carbon emissions during production and is made with materials that are highly recyclable, thereby reducing the need for energy-heavy resources.
If this isn't reason enough to make the switch, here are a few more:
Eco-friendly packaging products create a positive brand image. People want to live sustainably without making major changes to their lifestyles. When you use circular packaging, you're offering your customers a chance to make responsible decisions.
Circular packing materials allow you to reach a larger audience. Being an environmentally conscious business bodes well from a marketing standpoint. If you start now, you can attract more consumers depending on the direction you take.
Eco-friendly product packaging materials are safer. Packaging made from synthetic and chemical-laden materials often has a negative effect on the health and well-being of consumers and manufacturers. Fortunately, biodegradable materials are low on toxins and allergens. It's for this reason that circular materials make for great food packaging.
Eco-friendly shipping products are more cost-effective. Recycling traditional packaging requires more energy (and money) than recycling sustainable packaging. Circular packaging is also versatile, allowing the use and reuse of the materials in various industries that use standard packaging.
The Difference Between Recyclable, Reusable, and Compostable Packaging Materials

Many brands struggle with the jargon surrounding eco-friendly packaging. Let's define the three most common terms used to describe sustainable packaging materials:
Recyclable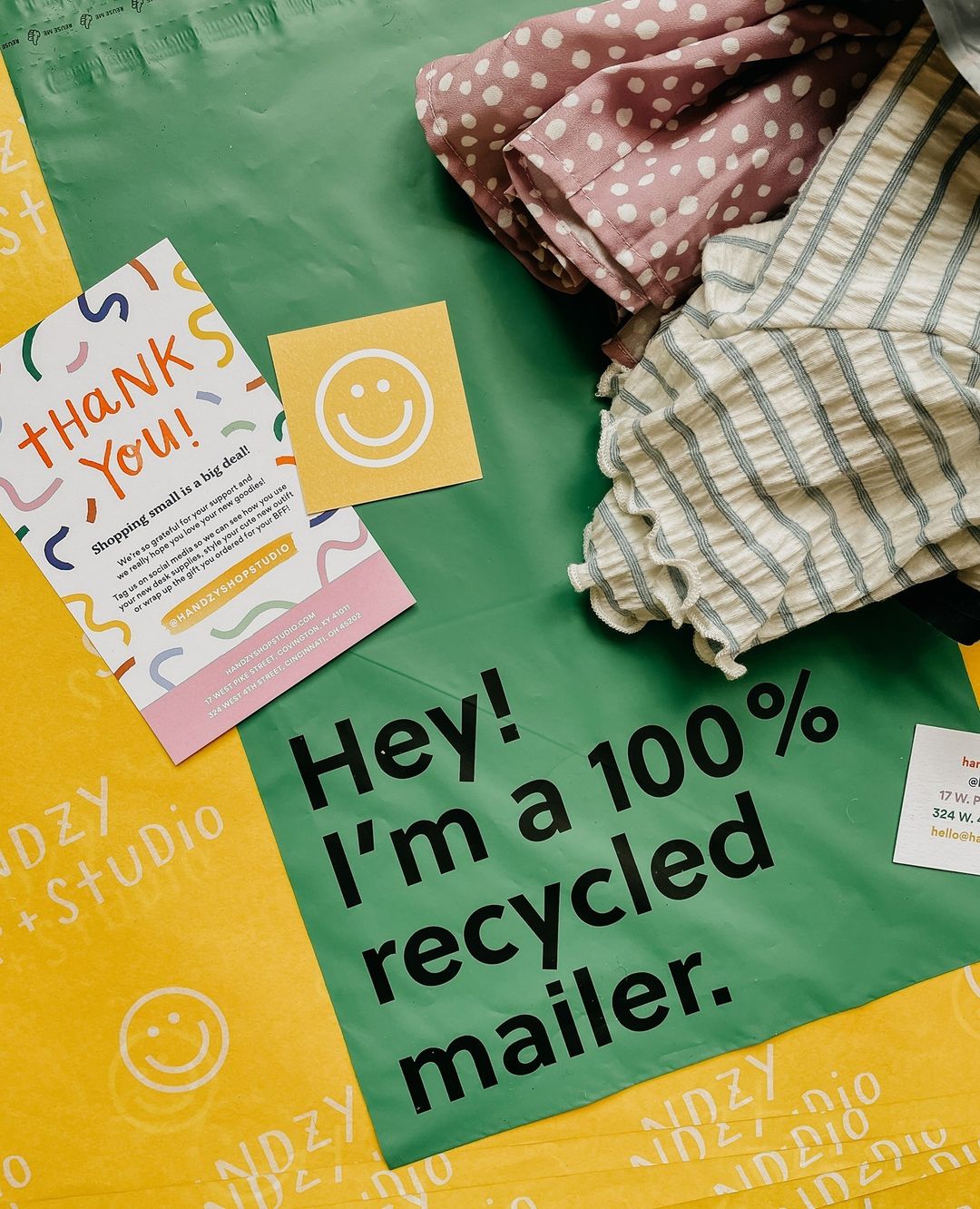 Recycling involves converting used materials into new ones, so they can steer clear of landfills for as long as possible.
But that doesn't mean they never end up in landfills. Some of them still do because some materials can only be recycled a limited number of times. Materials such as glass and metal can be recycled over and over again, but plastic and paper are a different story. If you're using recyclable packaging, be sure to include recycling instructions and further information on your packaging.
Reusable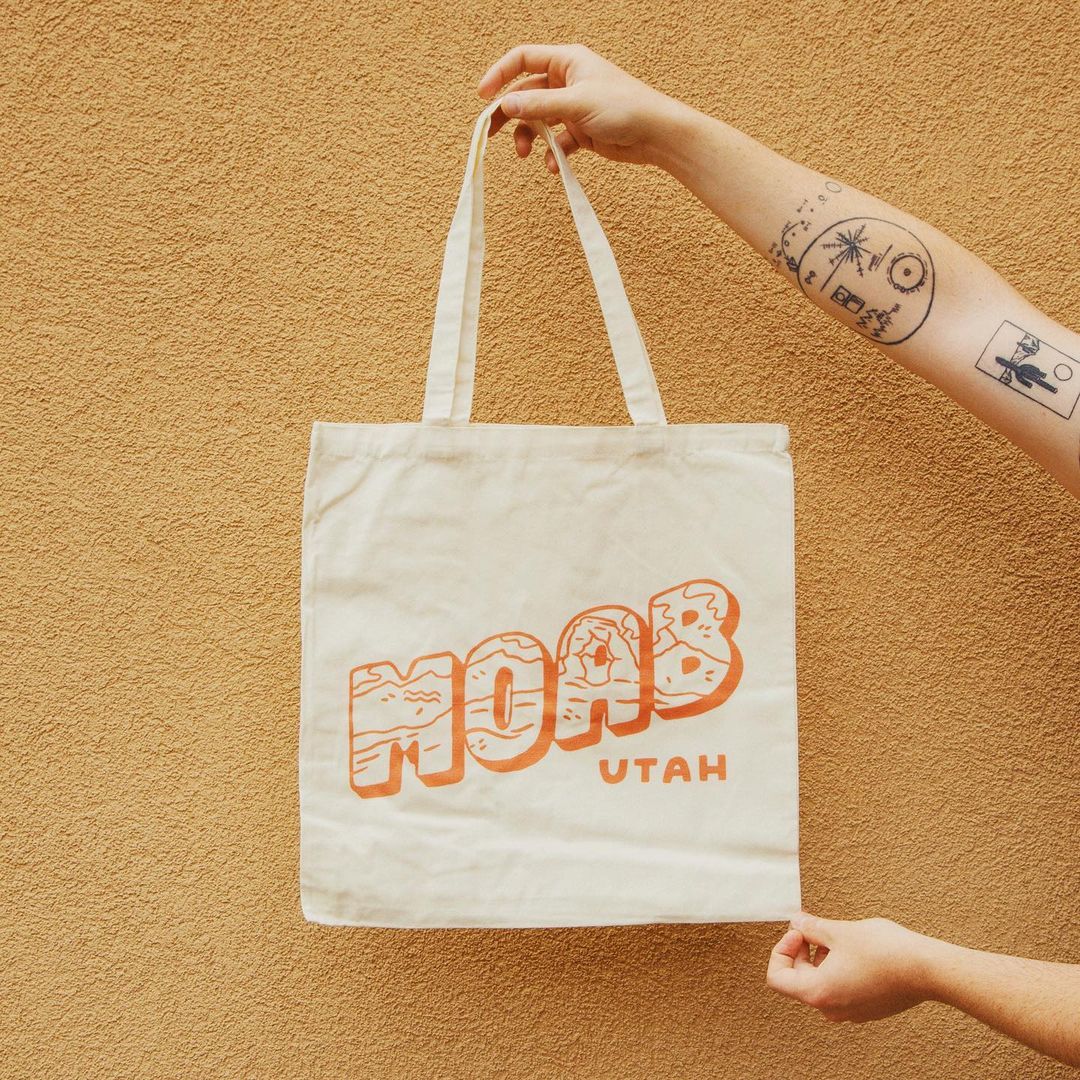 Reusable packaging solutions allow you to recycle and preserve packaging materials, such as shipping boxes and postal bags. These materials can be used again after minimal processing.
But not all businesses will benefit from using reusable packaging, which is why it's worth diving into what it is. Here are the terms that are often synonymous with it:
Returnable packaging
Returnable transport packaging (RTP)
Reusable transport items (RTIs).
This means reusable packaging can be returned to your company for a second use, such as plastic bags or bottle containers, or reused repeatedly by consumers (like what happens to cloth bags). That said, reusable packaging options can be produced from a variety of materials, including wood, plastics, metals, composites, and more.
Compostable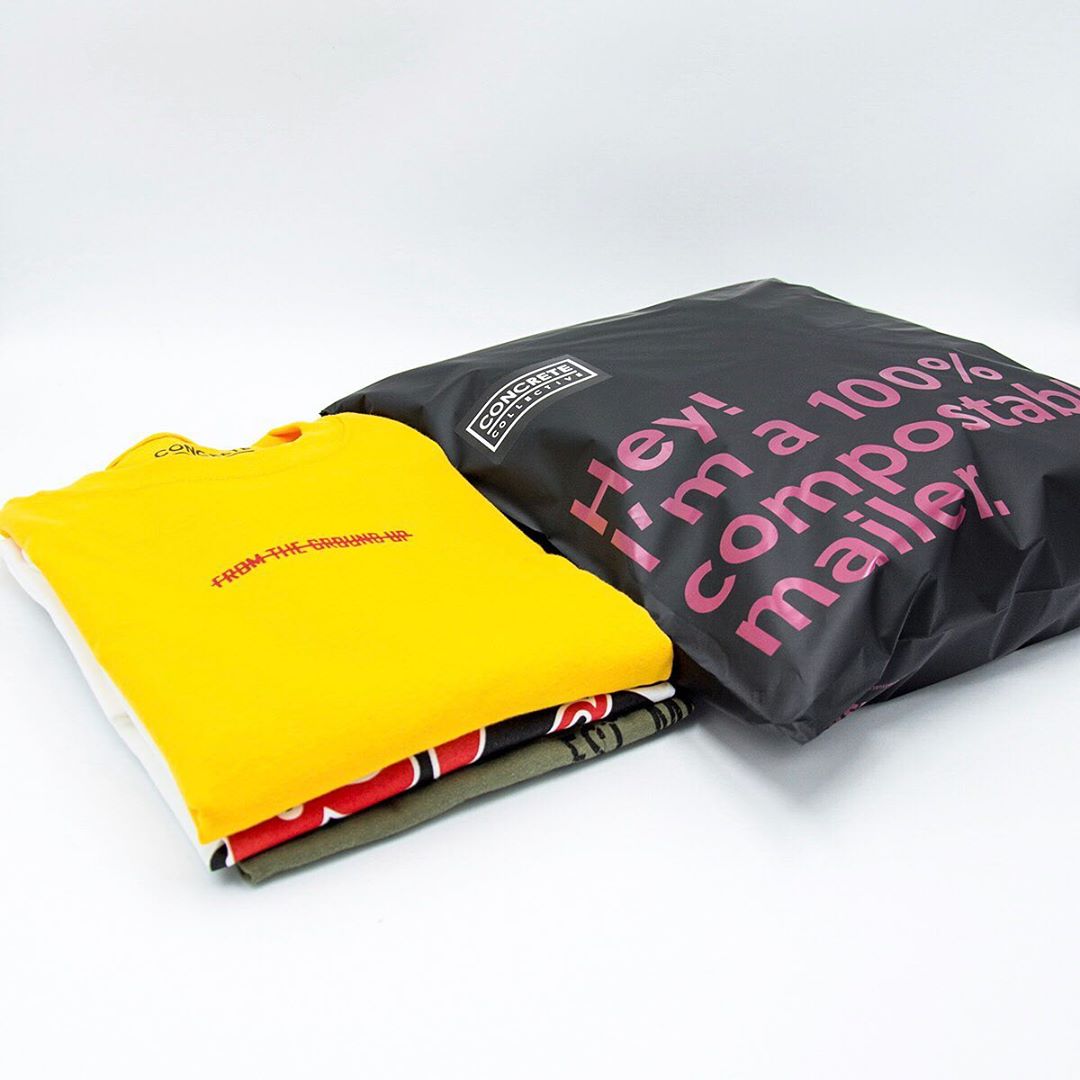 Compostable materials don't decompose, but they don't produce toxic substances either. Although they're made from natural substances, such as starch, they shouldn't be confused with biodegradable packaging materials.
If you're using compostable materials, your packaging should be marked properly to ensure that your customers know how to dispose of it. Both compostable and biodegradable plastic packaging can contaminate conventional recycling bins.
The best eco-friendly shipping materials for ecommerce businesses

Whether it's biodegradable containers or reusable tote bags, environmentally conscious businesses are spoiled for choice! Depending on your products, you can take your pick from some of the best sustainable packaging options out there, such as:
1. Compostable mailers

Plastic mailers are typical, but they do a number on the environment. When these bits of plastic wind up on the shore, they pose a threat to marine life. On top of that, they take up to 200 years to decompose.
By definition, compostable products are biodegradable and disintegrate quickly. This means approximately 90% of the packaging must degrade into carbon dioxide, water, and minerals within six months and into smaller pieces within 12 weeks.
The materials used to create noissue's Compostable Mailers are non-toxic, free of allergens, and are low impact resources, that make these products a superior alternative to plastic poly mailers.
2. Recycled, Padded Mailers

Padded mailers are lightweight. They cost less to ship because they are easier to deliver. They save you even more money by taking up less warehouse space.
Despite being lightweight, padded mailers offer greater protection when compared to compostable mailers. They're sturdier and more rigid, so they provide better structural support, which allows you to preserve the integrity of your products better.
Here's how the stationery brand Mochi Beans Co packages their precious prints in recycled padded mailers to prevent folding and wrinkles.

Be sure to include recycling information on your packaging: A padded envelope with shredded newspaper lining makes for easy recycling. However, those that contain plastic or bubble wrap lining don't.
3. Corrugated cardboard boxes

When dealing with bulky, heavy, and fragile items, a compostable mailer or padded mailer won't do. Here's where corrugated cardboard steps in with its high-tech packaging design, known as "fluting." This special feature provides support for a variety of weights and protection against moisture, without compromising sustainability.
Corrugated cardboard boxes (like the noissue Recycled Kraft Boxes) are thick and durable, keeping goods safe during long-distance transport. But despite their robust nature, they are still highly customizable. And since they're available in different sizes and are foldable, they are suitable for shipping most products. It's also easy to print on their surfaces for branding purposes.
Despite their multiple benefits, corrugated cardboard boxes remain affordable. Aside from being able to withstand tremendous weight, these shipping boxes prevent moisture from getting in, which is essential for foods that are subjected to long transit times.
4. Compostable packing peanuts

Do you need to fill in some spaces to prevent your product from moving around the container during shipping? Compostable packing peanuts are your best bet. They can be quite messy, but they do have their charms.
Due to their plant-based origin, they make an eco-friendly alternative option. Made from naturally derived starches like wheat and cornstarch, they have replaced the traditional styrofoam peanuts and bubble wrap in cushioning products.
These fillers dissolve easily in water, so they won't pollute waterways or harm marine life. But even if they aren't washed into waterways, these peanuts pose no threat to wild animals. There won't be any significant side effects if they ever eat one.
Compostable packing peanuts are affordable and can protect items in standard-sized corrugated shipping containers. This means you don't have to stock up on various box sizes, saving you warehouse space and money.
5. Eco-friendly shipping labels

There are many options for circular shipping labels, making them difficult to understand at first. You also need to consider the material and sustainability of your packaging options before deciding which type of label will work best.
To paint you a picture, recycling labels on compostable packaging don't work well together. If you're using recycled mailers, compostable mailing labels can be difficult to apply. The best option is to use a compostable label so the whole package can be composted together.
Choosing the right packaging material can also be problematic because the labels tend to be misleading. Circular shipping labels are those that are made from 100% recycled and recyclable materials. Ensure that your labels are as environmentally friendly as the packaging material they're placed on by talking to your supplier.
While some products are labeled as recyclable, it doesn't necessarily mean they are entirely recyclable (for example, in the case of adhesives). Likewise, some labels advertised as compostable don't always use compostable adhesives.
Remember, you're responsible for relaying recycling and composting information to your customers and teaching them how to separate shipping labels and mailer bags.
6. Compostable tissue paper

When shipping your products, it's important to protect them and present your business in the best light. Custom, Compostable Tissue Paper offers a luxurious quality while remaining environmentally friendly. It's not only cost-effective, but it's also recyclable or compostable.
Tissue paper also protects your products. If you sell delicate items, shredded tissue paper can protect them against abrasion and other damages. These sheets also prevent dirt and dust from getting into your products.
If you want to level up your product presentation, use printed custom tissue paper to advertise your brand. Branding is easier with custom packaging. It counts as customized merchandise, helping you stand out among many other brands.
Last but not least, tissue paper sheets are light. So if you offer free shipping, this can help reduce the costs. Bulky, difficult-to-handle packaging supplies don't make smart options. Both printed and plain tissue paper are suitable for packaging with a high level of sophistication and less effort.
7. Reusable totes and drawstring bags

Reusable totes and drawstring bags have a long lifespan, and you can consider them as long-term advertising. Every time your customer uses your reusable bag, you gain exposure – they are walking ads.
And if you're concerned about sustainability, organic materials are available, such as bamboo, cotton, linen, and jute. These materials can be dyed, washed, printed, stitched, and embroidered, depending on your branding. The materials can be customized with your logo, business name, and other information.
Any business needs a good image – and showing that you're doing your part in protecting the environment by offering your customers reusable bags helps to build your brand's reputation and trust. Your brand will be visible to hundreds of people every day with reusable bags. So long as the bag is made of durable materials, you can use it to package different products.
Wrapping it Up

When distributing merchandise, small business entrepreneurs often have to find cost-effective and innovative ways to represent their brand, especially when promoting sustainability. But the process can be confusing.
There are many eco-friendly packaging terms to understand, and finding the right shipping solution for your business will depend on your industry, location, and resources available. Use the tips we've mentioned above to choose the best circular packaging materials for your business. ♻️
---

Ready to get started with circular packaging? Check out noissue's range of sustainable packaging options and start designing today!