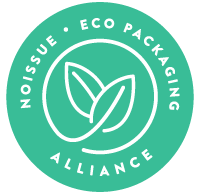 "I am just an illustrator but I feel I can be a part of people's everyday joy and passion and that is the most rewarding feeling for me."
Ruth Ginesta is an artist that has a huge love for art and making people happy. She owns a humble online shop called Ruthisdrawing, where you'll find all her creative ideas come to life. Through this safe space, she aims to share the message that with effort and dedication, you can really work and make a living of what you truly love.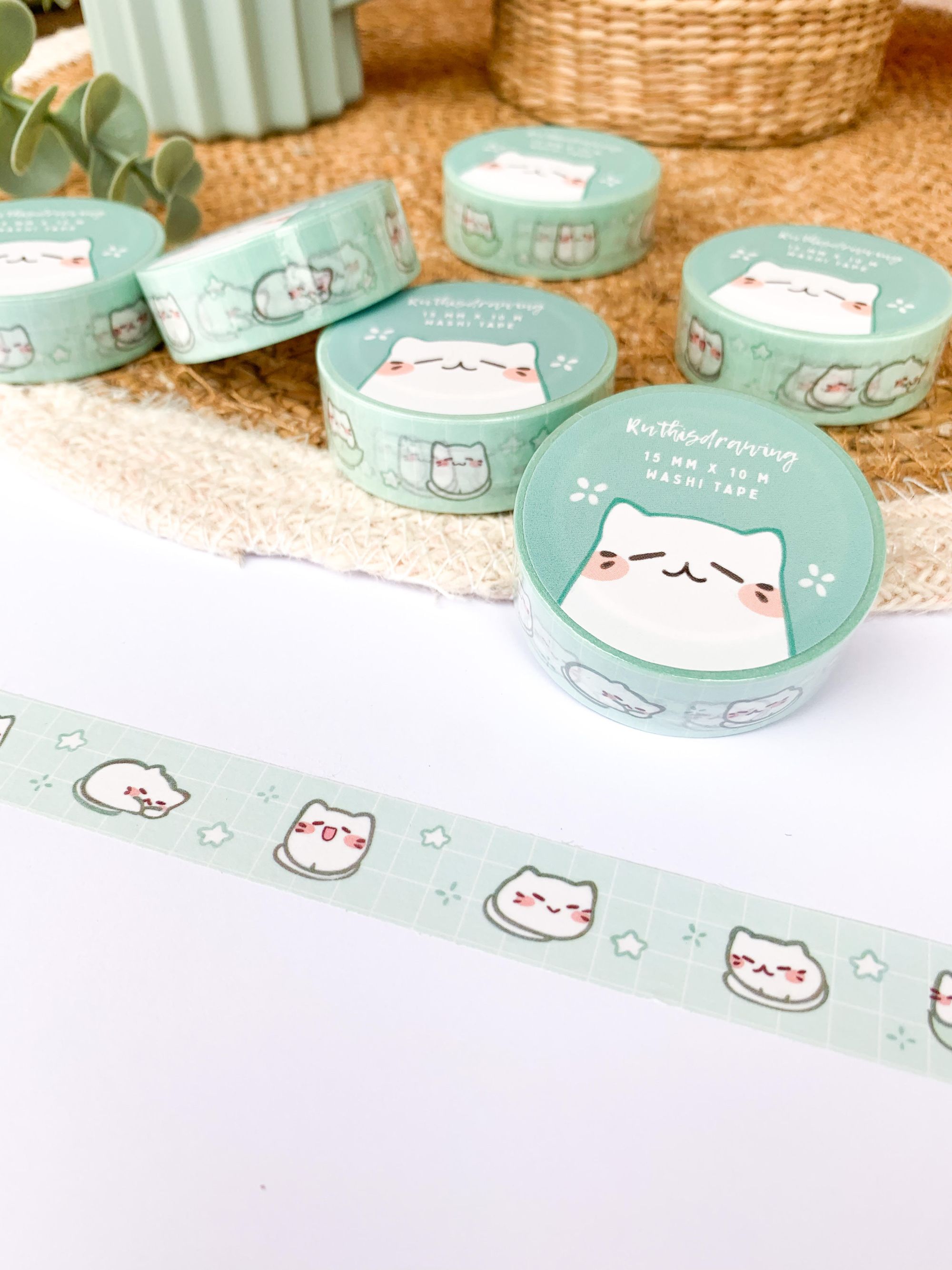 Ruth studied architecture before venturing into her own business. She figured she didn't fit in the environment and jumped into the world of illustration. Ruthisdrawing is a small project at the moment, but the artist hopes to grow it little by little.
Like a true-blue artist, Ruth has always been drawing—she found genuine happiness in art at a young age. And as she grew older, she started sharing her illustrations on social media, and discovered that her joy multiplied as people started noticing and loving her works. Kind comments and messages kept her going and made her feel appreciated and seen. This made her want to make physical products so that everyone could have a little piece of her love through her art.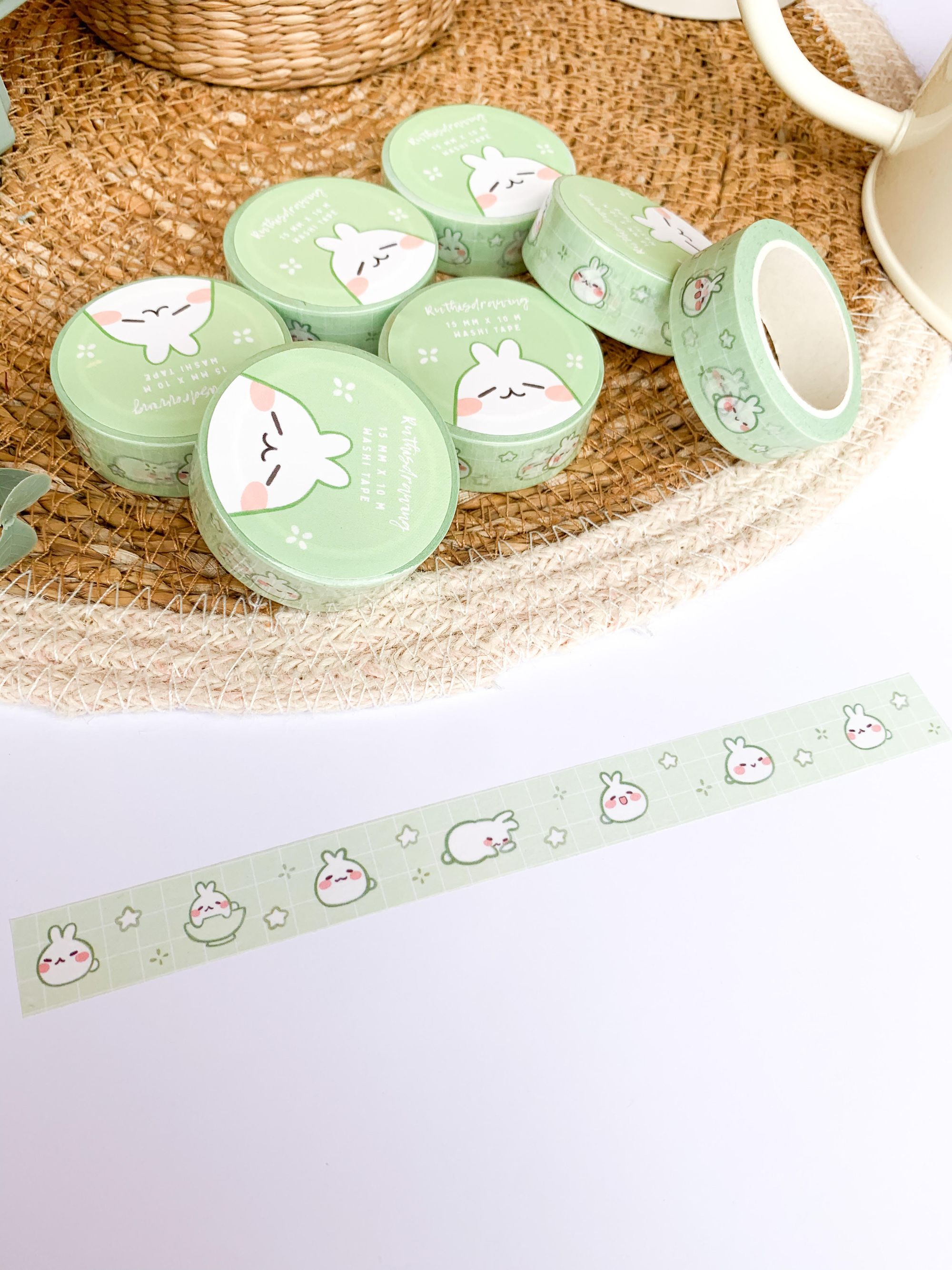 It was rough at the start; making the decision to start a business and taking a different path, but the artist feels fulfilled now that she has it going.
"I think that this life is really short to be wasting your time working on things that make you feel at your lowest. You have the power of deciding, and you should do it!"
Ruth isn't just an artist too—she's one who thinks about sustainability and how her business can affect the environment. The art-preneneur believes that everyone needs to do everything they can to make the world better. According to her, being responsible business owners include making sure the impact they have wouldn't damage the world even more.
"I feel like we have a long way to go, but small steps still count!"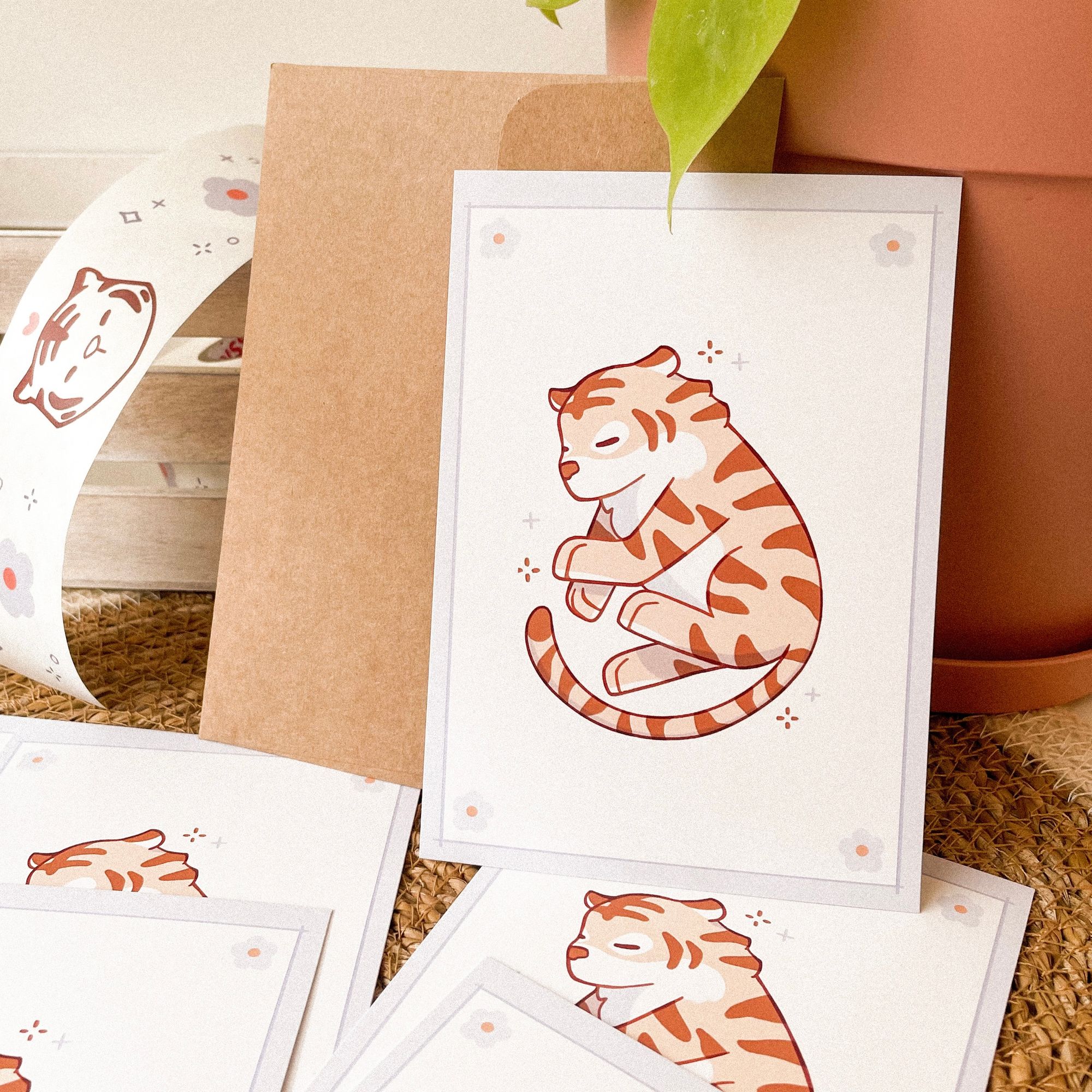 Right from the get-go, Ruth despised the use of plastic bags. To her, it didn't feel right even if they were compostable, because it included a a process that's a bit out of anyone's day-to-day routine. With this, she opted to use sustainable paper packaging, because it made her feel really calm and confident. Being able to ship her products and knowing that she's trying her best to take care of the planet is such a boost! Discovering noissue immediately made her fall in love and say yes to quality, circular packaging options. For Ruthisdrawing, she uses noissue's recycled Cards and compostable Water-Activated Tape, both customized for her brand.
She also proudly joined the Eco-Alliance—noissue's community of like-minded business owners who contribute to global initiatives, one circular package at a time. Ruth says it's a way of telling the world 'Hey, some of us care!'.
"In my opinion we need to be a part of the change and joining the Eco-Alliance can be a great starting point!"
Aside from reducing her environmental footprint through circular packaging, Ruth also makes it a point to share her initiatives through social media. To her, it's important to make people think! The artist emphasizes that if of a lot of small businesses use eco-conscious materials, they could encourage the smaller ones to follow suit, and that's what all should be striving for.
Her passion for sharing love and knowledge to her customers (that she calls friends) are what makes the illustrator stand our from the rest! Ruthisdrawing may be small, but she always tries to be transparent with everyone; treating them like family that makes each of her step forward possible.
The artist also shares that she loves connecting with other creators and boosting them up. Especially since, sometimes, we are our own worst enemy. And self-doubt can kick in when you least expect it to. It is really dangerous, but with a great support system, Ruth keeps her creations going and finishes triumphant, "You won't be the best the first day, not even the first year. The real challenge is being happy making what you love and when you feel that way, every single challenge and difficulty seems worth it!"
Her advice to others is, even if they feel they are not good enough, even if they are scared, they should just go for it! Starting a business is challenging but it's really empowering too. Ruth says, they shouldn't be afraid of making mistakes because everyone does and that's what makes them learn and grow. Being active on social media and communicating with other creators can also be a massive help, "Don't be shy and always give people a chance."
---
Find more of Ruthisdrawing here:‌‌‌‌‌‌

Website: /ruthisdrawing
‌Instagram: @ruthisdrawing
If you enjoyed this read, we bet you'll like this feature too:
Lauren Holloway: Turning Recycled Leather to Beautiful Women's Accessories

‌Want to share your story? We'd love to hear it! Join the Eco-Alliance here and share your deets with us here to get a chance to be featured on The Wrap!
Questions? Email us at ecoalliance@noissue.co