We spoke with Ashley Beadle, Founder of Sad Fish Club, about how she started her brand by venturing into a completely different avenue from her work—creating her very own art shop! Ashley talks about the clever play behind the brand name, Sad Fish Club, her dream to turn it into a community of like-minded artists, and how noissue is a good fit for keeping her packaging on brand.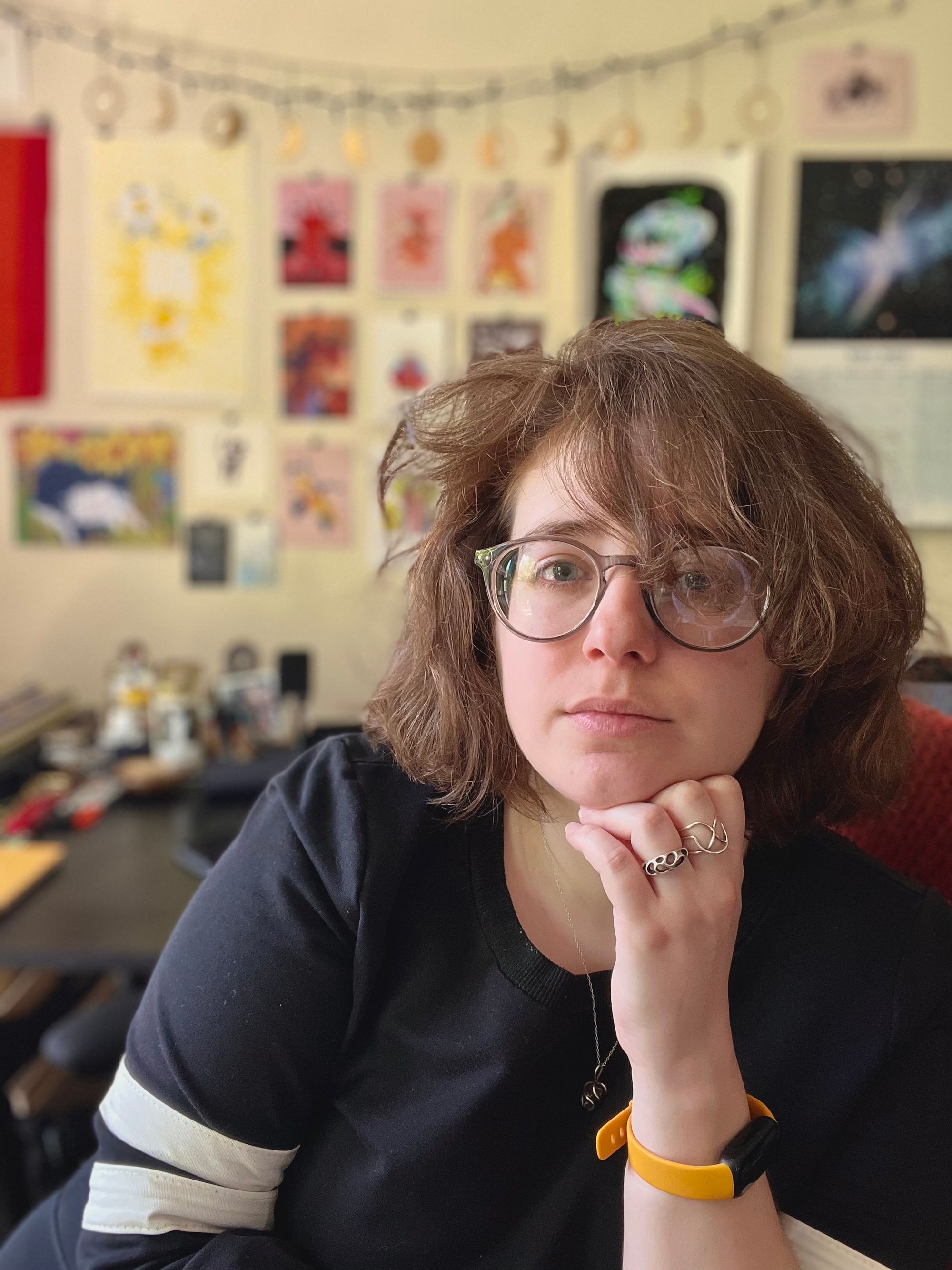 Tell us a bit about your brand, introduce it to the world!
Sad Fish Club grew out of wanting a separation between the art that I create to sell, and the art that I create for editorial and publishing. The name comes from my own quadruple Pisces birth chart (sun, moon, rising, and Saturn all in Pisces) and I absolutely could not pass up the opportunity to make a bunch of fish-based art. On top of that, for the last few years I've been creating various illustrations of "opposite mermaids" or basically fish with legs.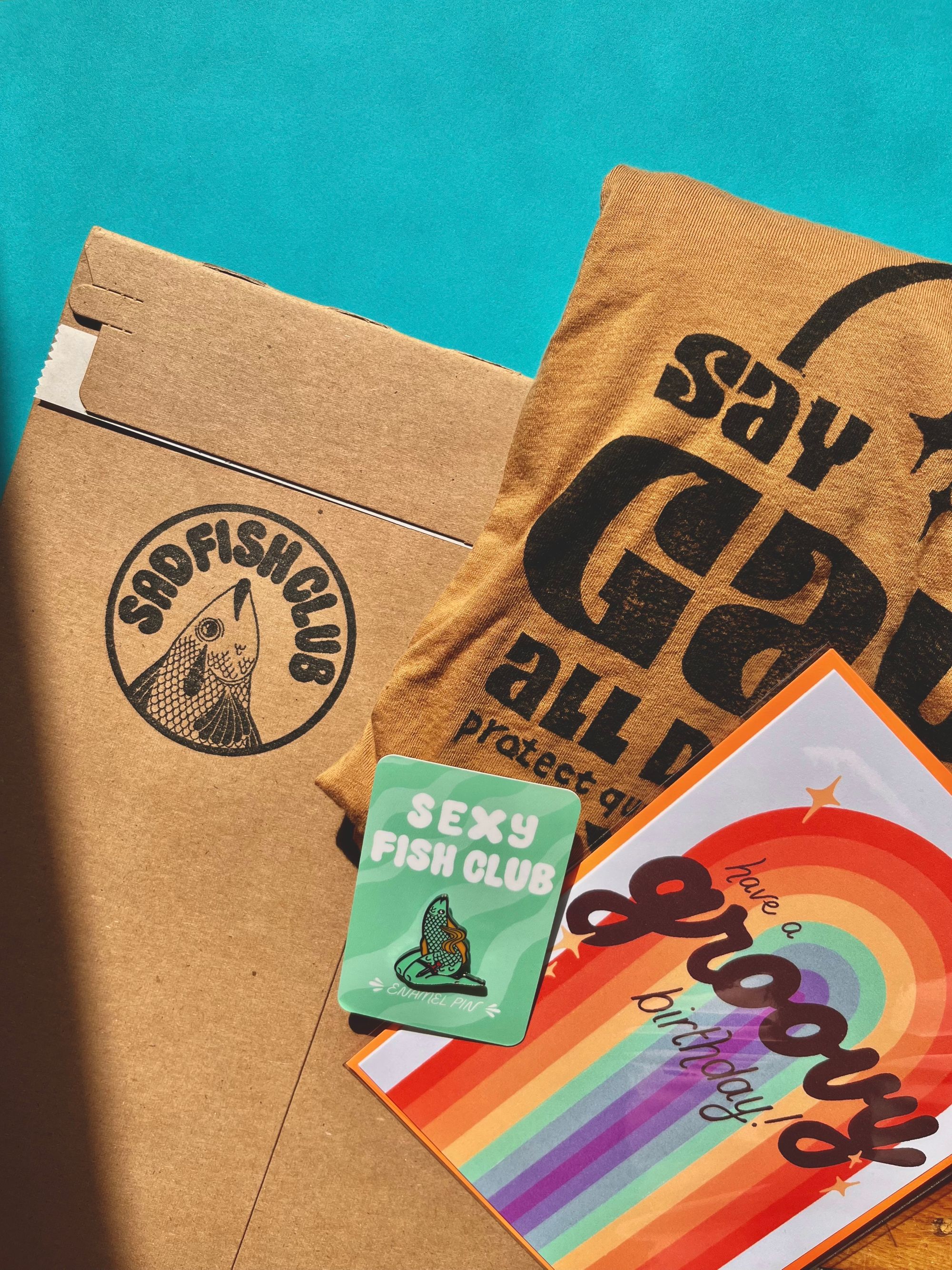 It's been so rewarding to turn something that was just for fun into something that I can do forever and share with others. However I am just a team of one, so everything that Sad Fish Club sells is conceptualized, designed, drawn, printed, and packaged by me, including all of my current t-shirt designs that are all individually block printed. I'm hoping eventually to turn Sad Fish Club into a print studio and artist collective so artists of all media can come together to conceptualize, get feedback, and collaborate together.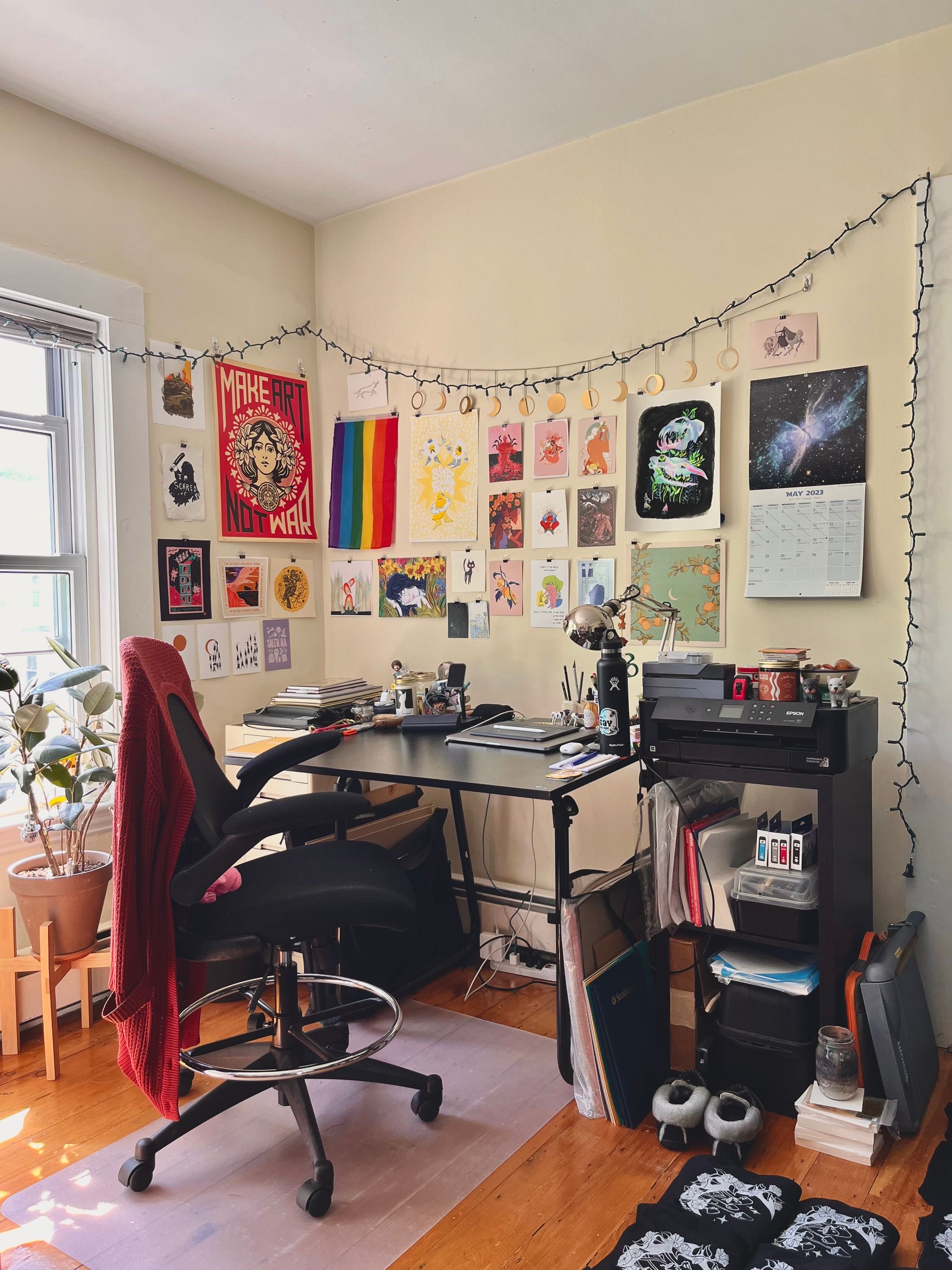 Tell us about the design for your packaging and how you're using them?
The design that I use for Sad Fish Club is just the logo. A fish with a single tear felt very fitting for the name. Right now I use the design for and on everything—I have packing stickers, thank you notes, business cards, and my noissue stamp all just as that simple design so everything feels very cohesive. The stamp itself is very helpful for my branding. I use it on all of my packaging for shipping, and now that it's getting into the outdoor market season I'll be able to use it on my paper bags when people purchase my products.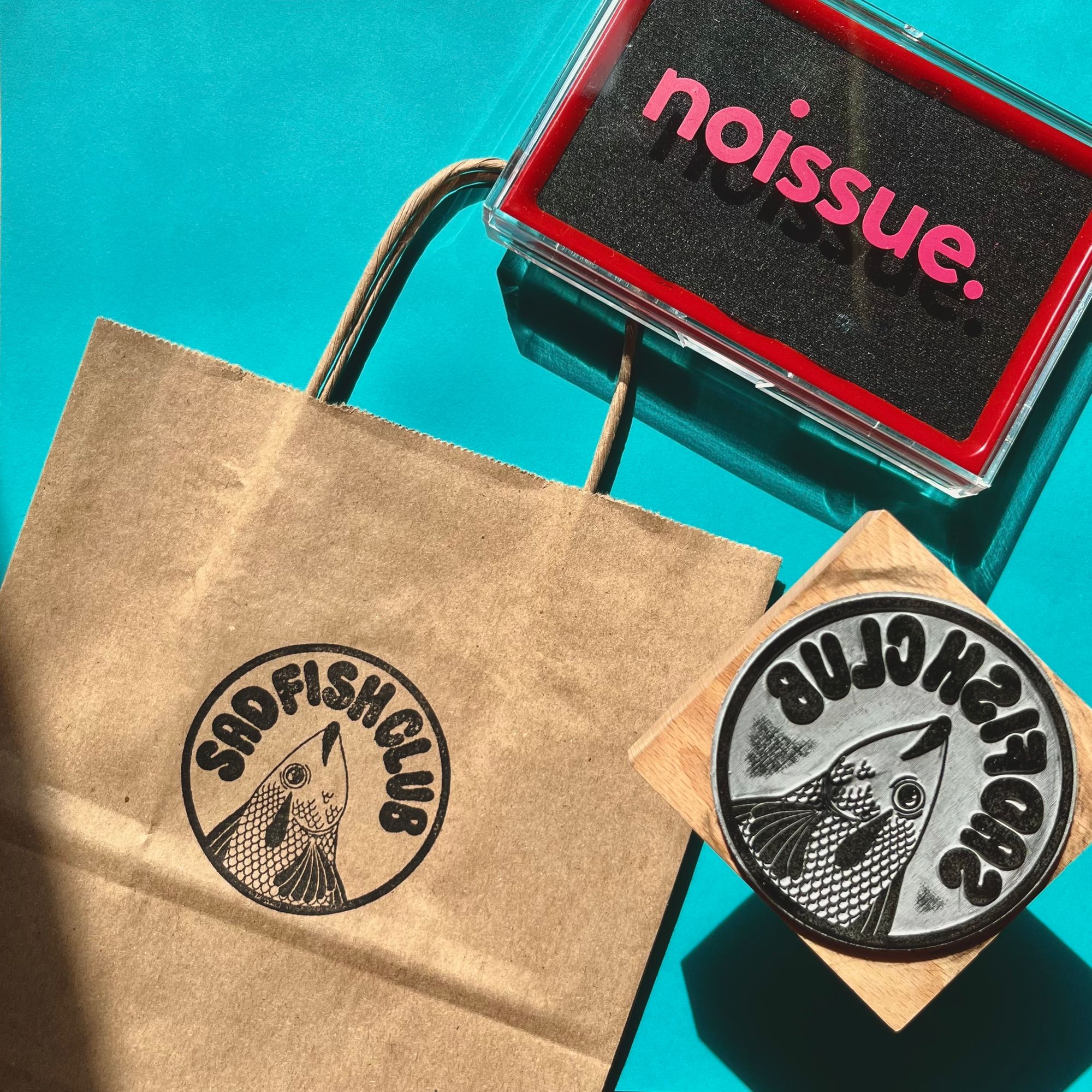 What made noissue a good fit for your packaging?
I was introduced to noissue by my boss who also had used them for stamps, and it was so simple and easy to create and use that it was a no-brainer to use them for my own packaging needs. Plus being an eco-friendly company is always one of the top things I look for when buying from someone for my own brand. So the fact that their stamps are made using soy-based ink and are sustainably made just made the decision to choose noissue so easy.