We chatted with Joan Samson, Co-founder of Mommafish, about how her love for Japanese food started it all. She told of their family's journey to the island of Whidbey for a quiet life surrounded by nature after decades in the busy world of the restaurant industry, and how the need for quality sushi and sashimi in their new haven sparked the inspiration behind Mommafish. And to complement their quality and ethically sourced ingredients, they partner with noissue for their sustainable packaging needs.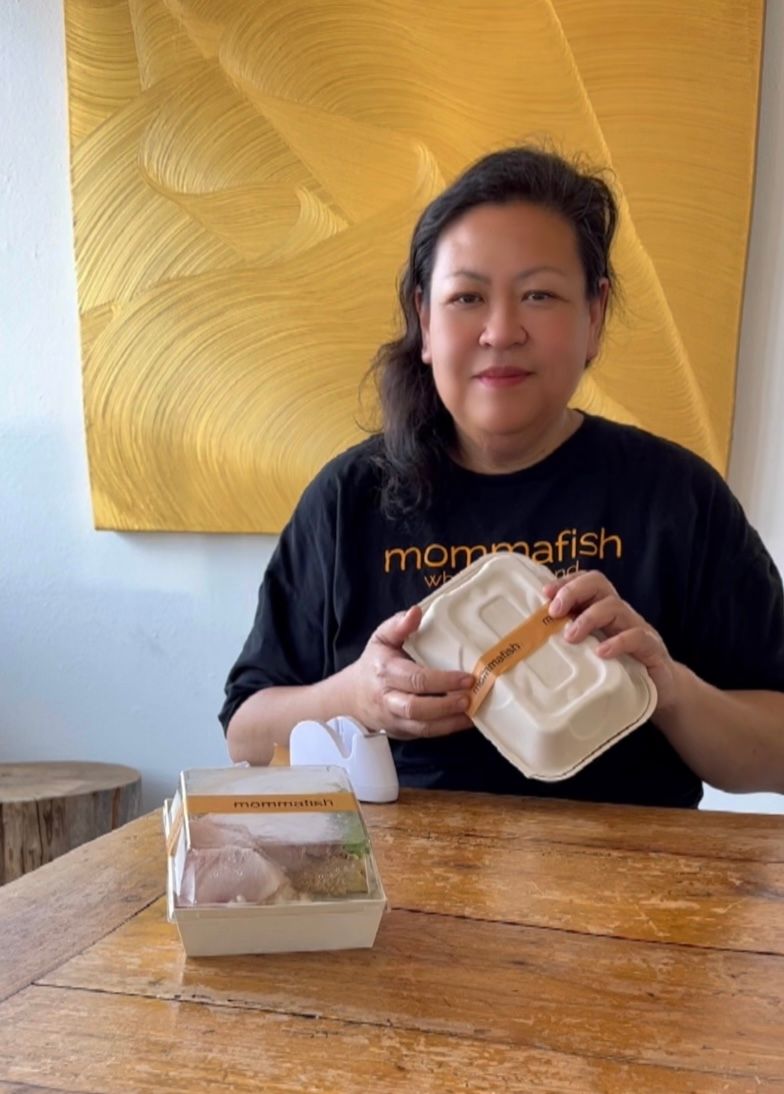 Tell us a bit about your brand, introduce it to the world!
I have always loved Japanese food—sushi, sashimi, and makimono in particular. Because of that, I wanted to become a sushi chef, so I attended the California Sushi Academy in Venice Beach back in 2003.
After 22 years in the industry, Ed and I retired from the restaurant business after we became pregnant at 44. We had three restaurants over those years, and the last one, Starling Diner, was featured on The Food Network. In 2019, we moved to Langley, which is in the southern part of Whidbey Island in Western Washington, to raise our son to be surrounded by nature.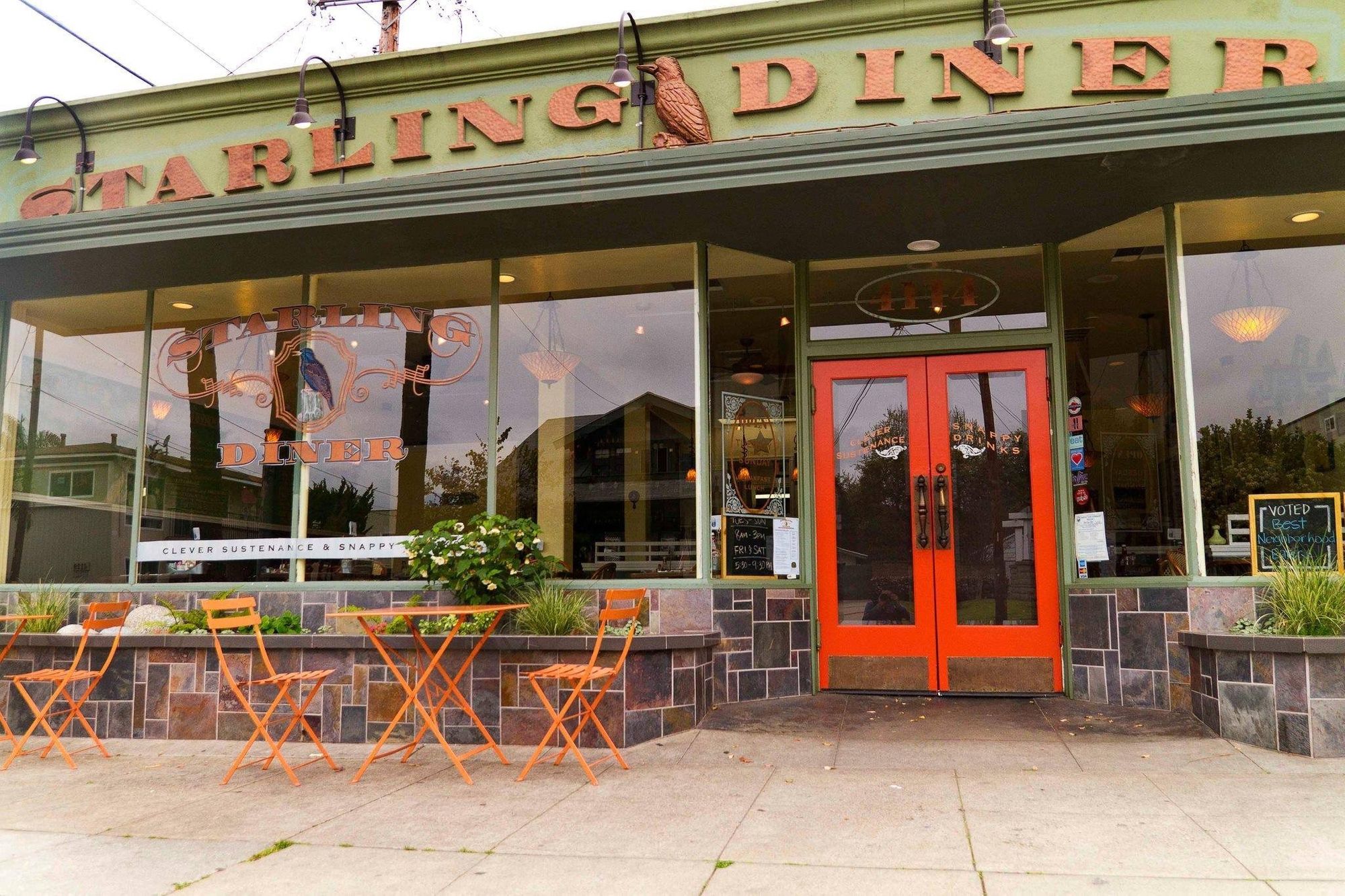 We discovered that there was no sushi restaurant or shop that offered it on the south end of the island; we even had to leave the island to get sushi. So after a couple of years in retirement, we thought that maybe we'd be willing to get back into the restaurant business if we could keep it small and just us, and thus, Mommafish was born. We designed it so that Ed, my husband, could work the front and I'd work the back. Also helping out is our 7-year-old son, who works the register!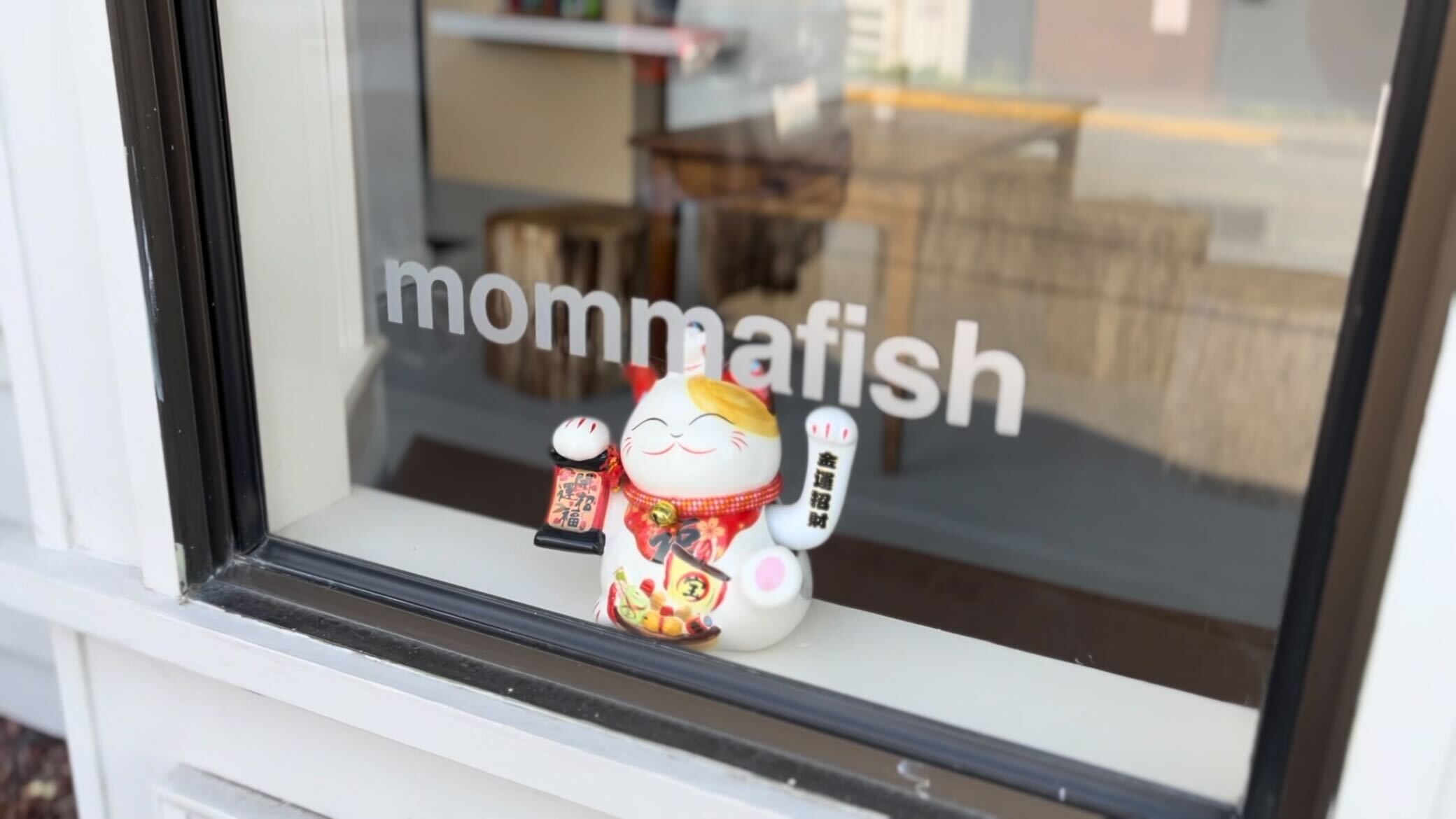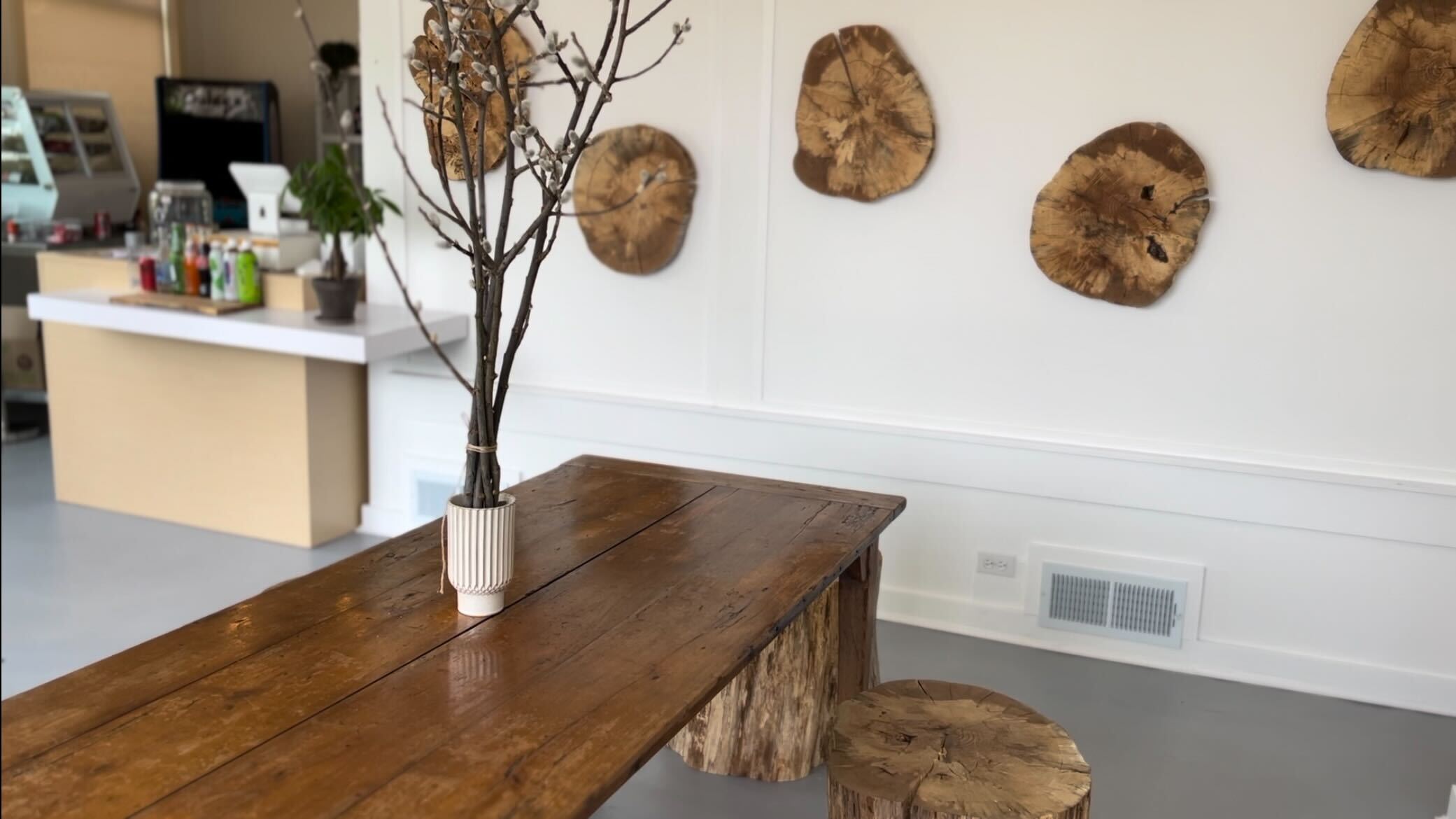 There is demand for Mommafish to expand, but we like to keep it small, exquisite, and nimble. We've already climbed up the ladder, so we are easing our way down so we can stay small and have a life.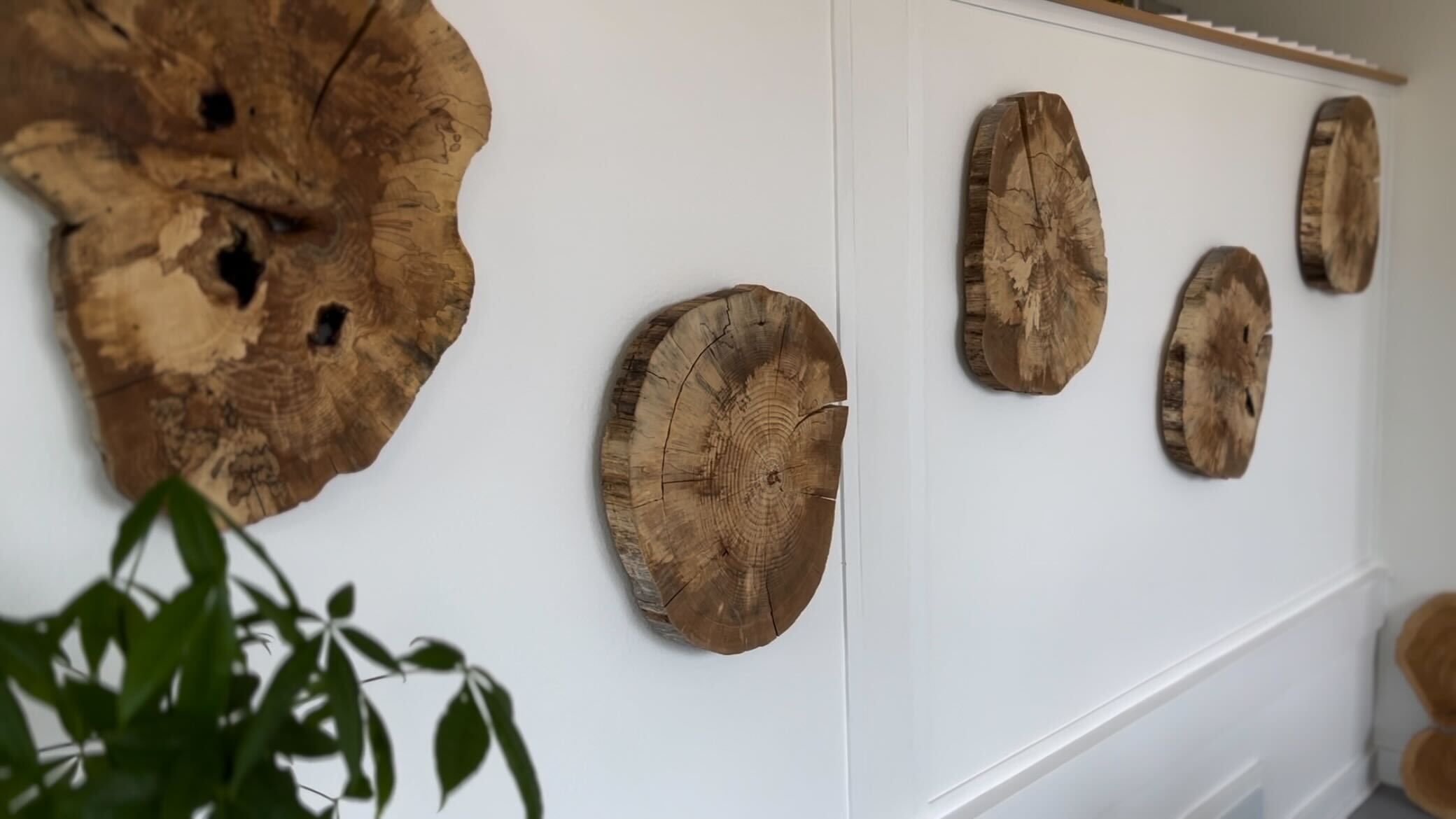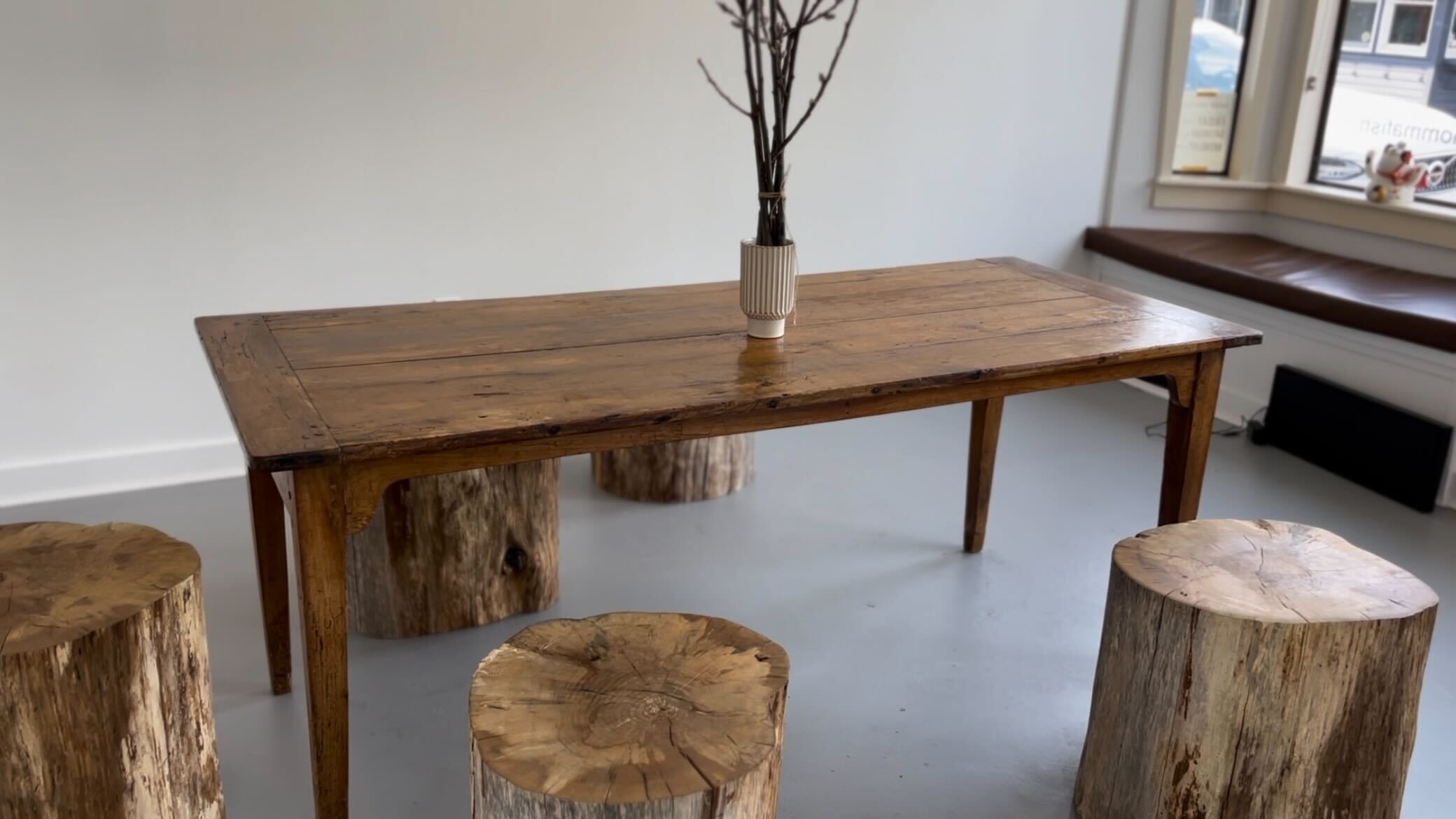 Tell us about the design for your packaging and how you're using them?
The washi tape was Ed's idea. He thought that washi tape would be in keeping with our Japanese, minimalist aesthetic. It's simple, gorgeous, and effective, and it gets our name out without having to use extra packaging. We are so happy about that!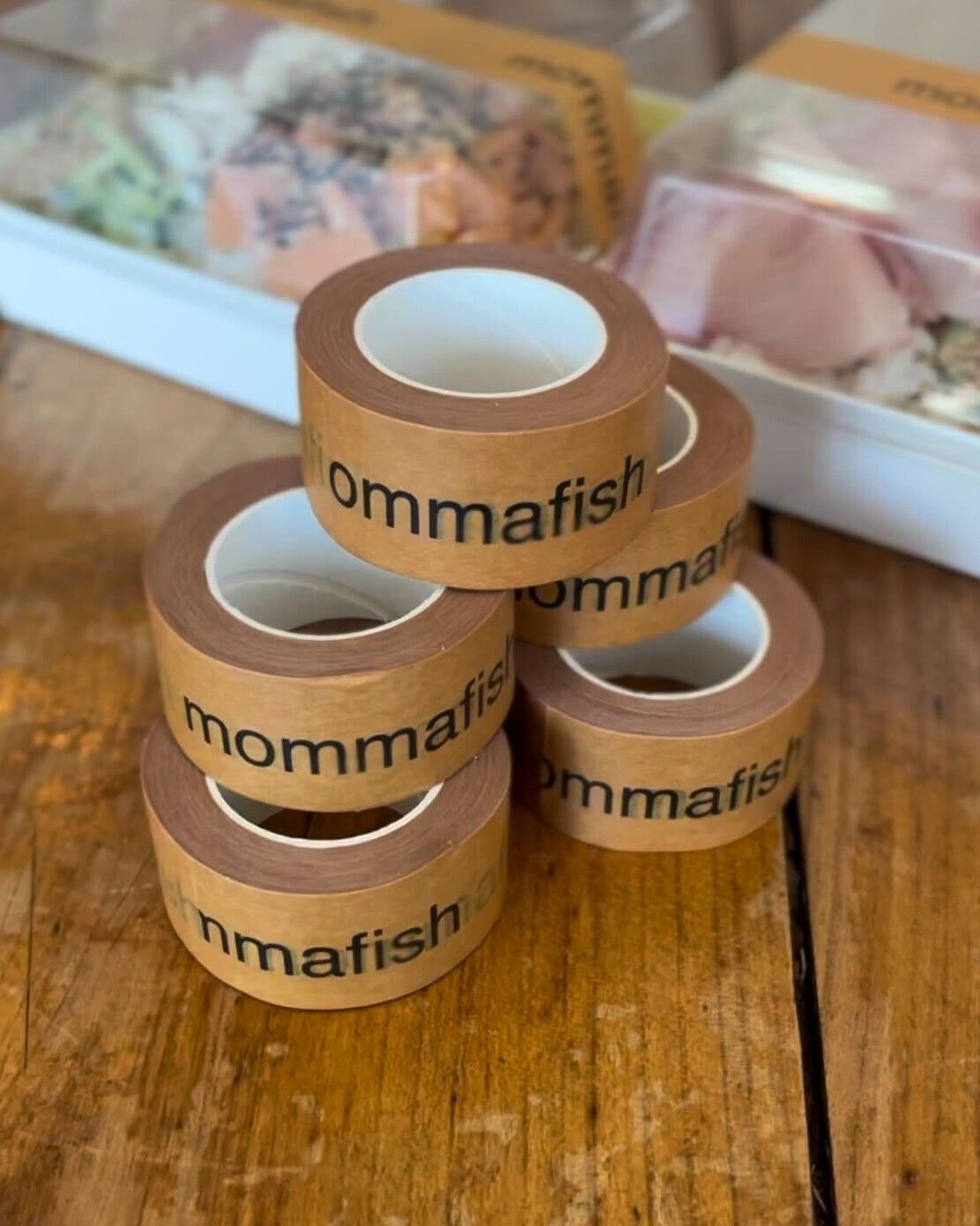 What made noissue a good fit for your packaging?
I found noissue through Instagram and loved that it was biodegradable, as it helps with being on an island, and so many of our customers are packaging conscious, and many opt to not have the food placed on bags.