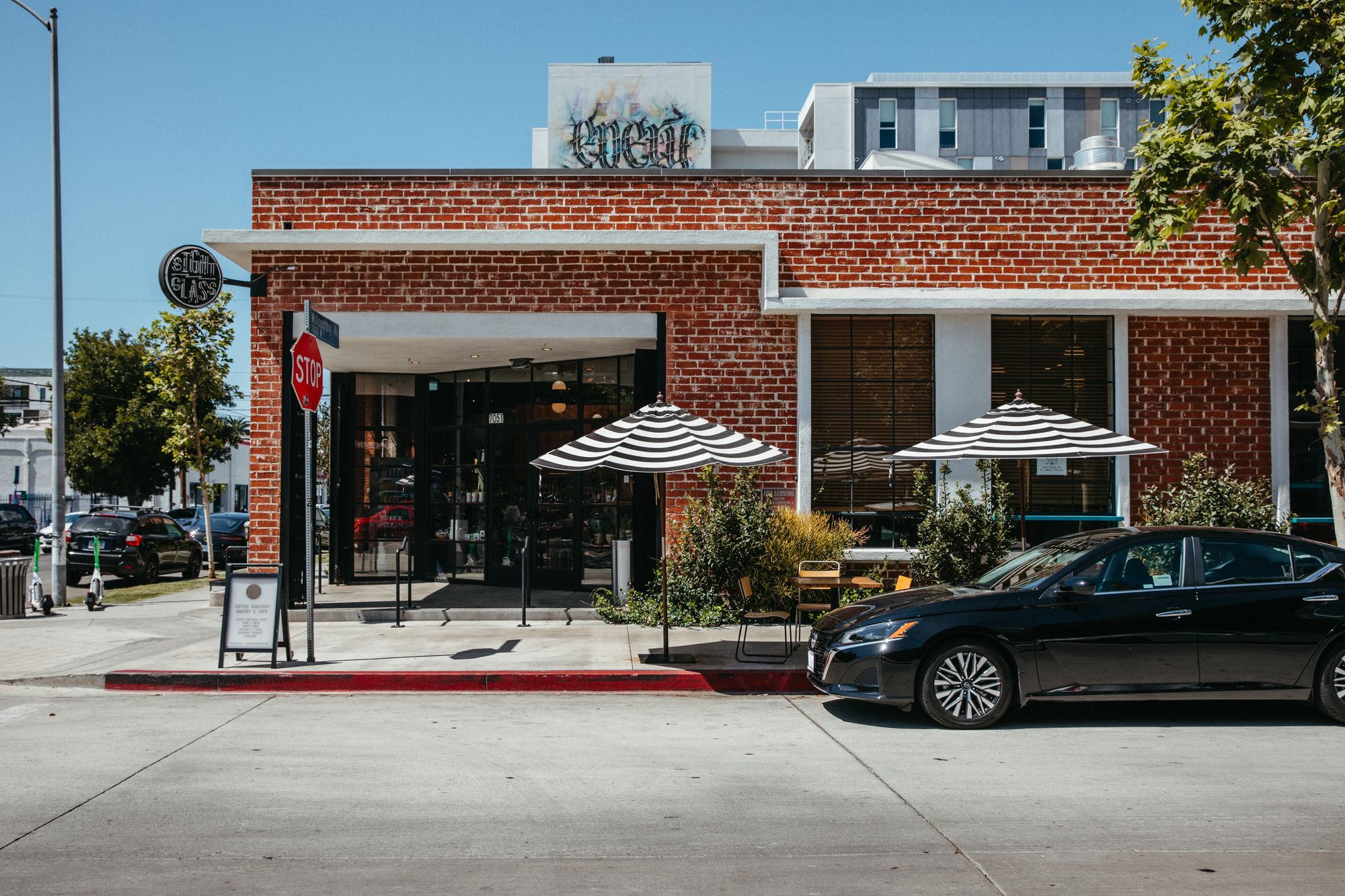 What started as just a humble service cart in San Francisco's SoMa district is now one of the most well-known and sought-after coffee brands in California. Sightglass Coffee is an independent, sibling-owned coffee company created by Oregon-born brothers Justin and Jerad Morrison.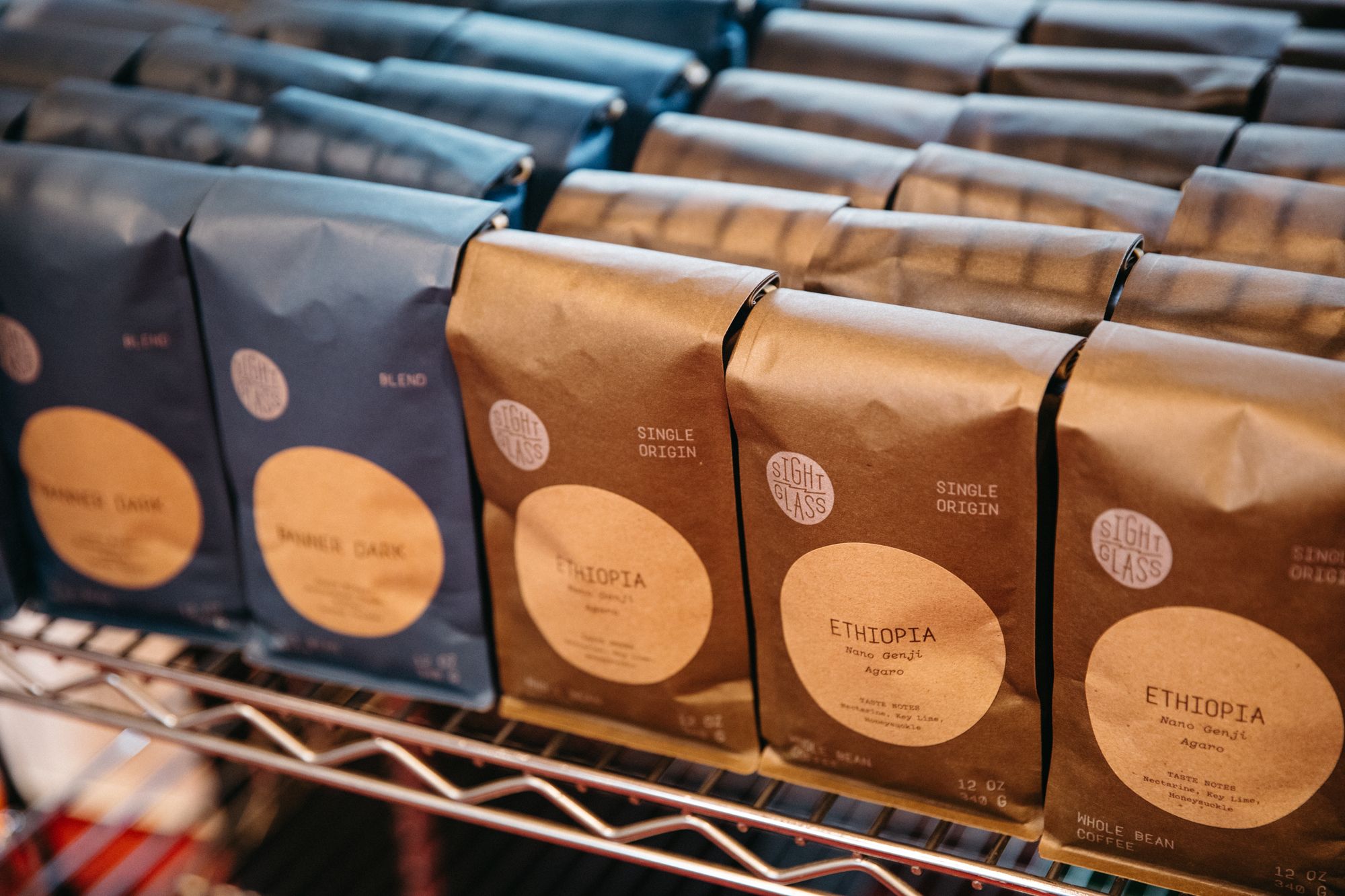 Back in 2009, as the two brothers were only starting to dive into their love for coffee, they decided to take a huge step towards it. "We began with a humble service cart in San Francisco's SoMa district, equipped with Chemex pots and a vintage espresso machine. Serving coffee from a roll-up garage door in a sturdy 1914 warehouse, people visited us and they kept coming back for more." They named their brand Sightglass, which was derived from the part of a coffee roasting machine where you can witness the whole process from beginning to end.
But what brought Sightglass on the map is that, "Within two years, the entire warehouse became our production roastery, an unconventional coffee bar, a community gathering space, and our company headquarters. Since then, we've expanded, adding a few more stores and a coffee bar and roastery in Los Angeles."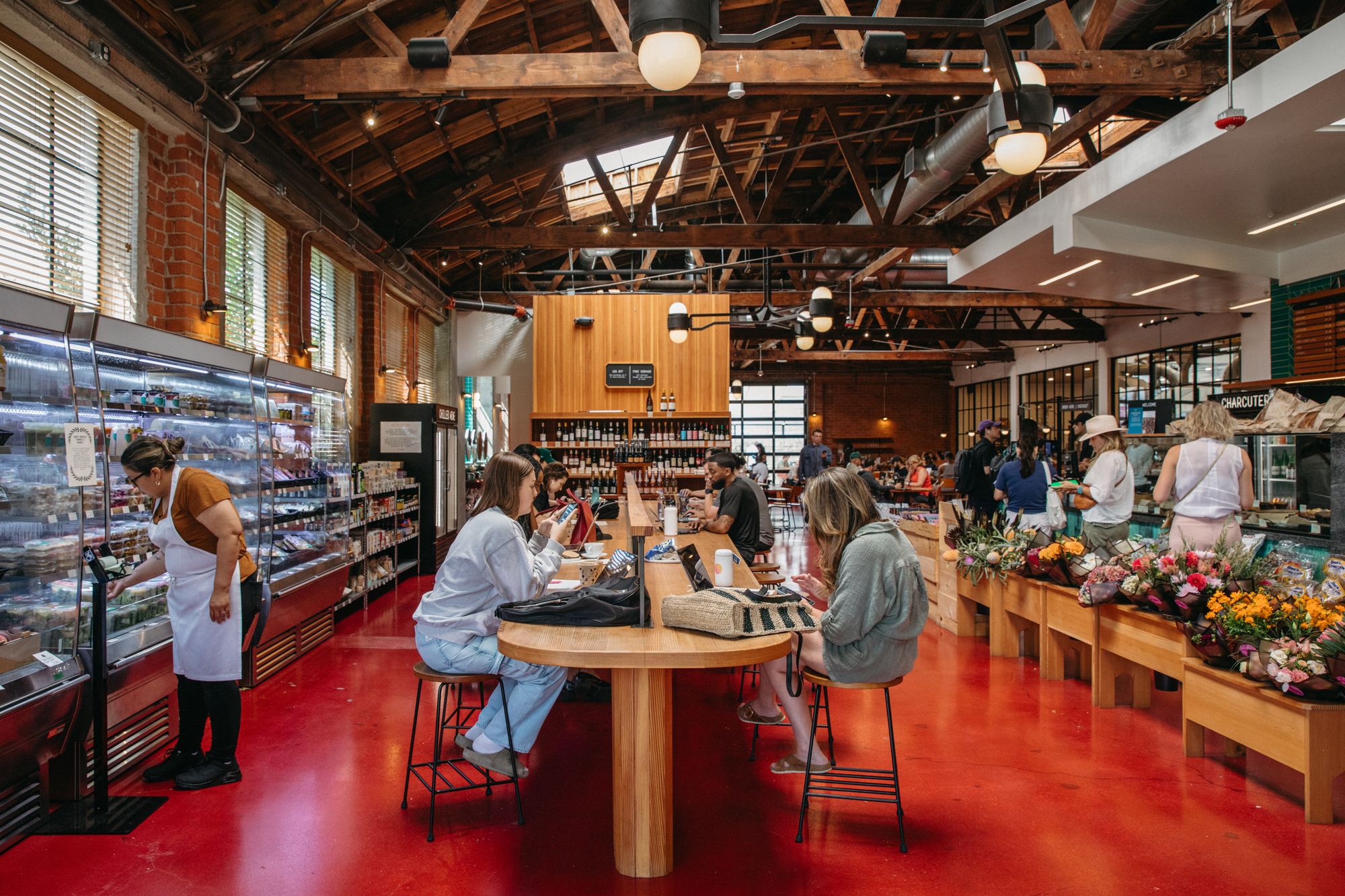 Now with several branches across California, Sightglass not only offers a great selection of coffee but accompanies it with a community in and out of their shops that is passionate about it. Other than their flagship SoMa District branch, they also have other San Francisco branches in Divisadero and Mission District, and lastly, their Hollywood café in Los Angeles.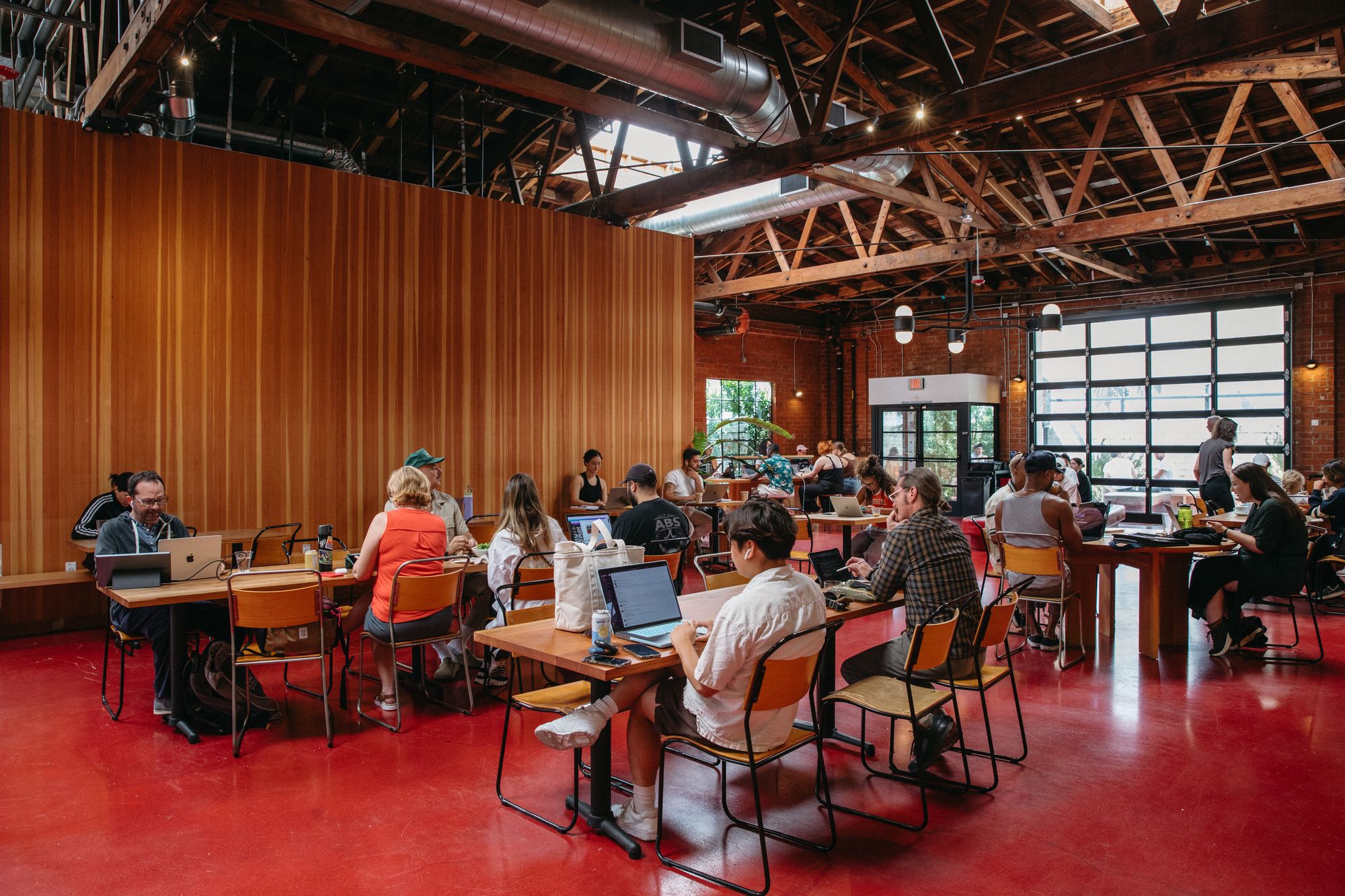 Another way to bring the comfort of their coffees into the homes of their patrons—where they can fancy themselves a cup or more of their favorite blends or whip a mix of their own with it—is online. Sightglass recently collaborated with noissue to create the perfect packaging that will not only keep every package safe and secure but also make it look on-brand and in-style while shipping.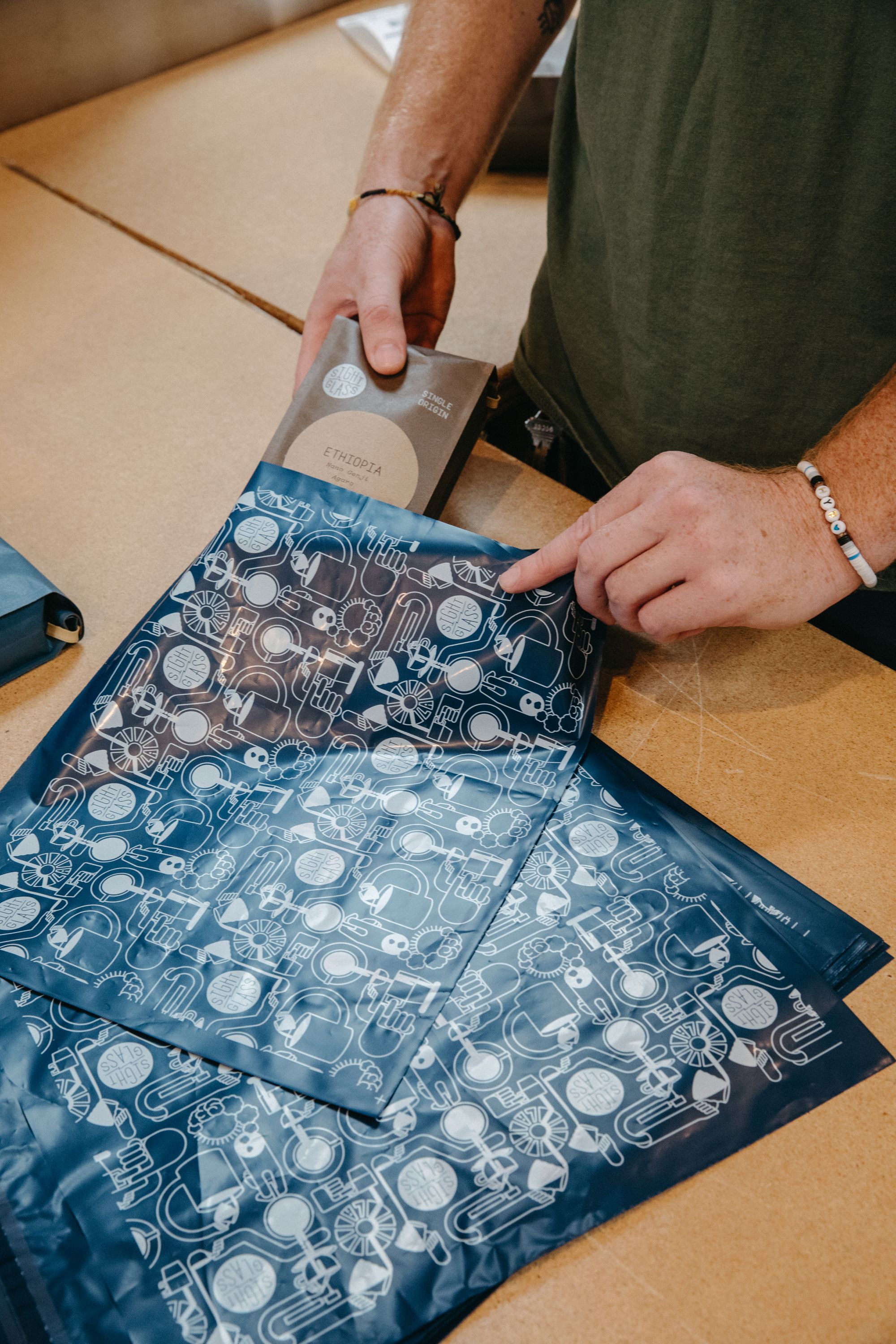 Sightglass uses noissue Custom Compostable Mailers to package their coffee bags in for delivery, designed in the signature pattern that embellishes all the other packaging and merchandise they have in store. "The design of our package showcases our pour-over pattern, a coffee-inspired design that celebrates connection, community, and coffee. It was created by our close collaborator and friend, Mark Giglio. Customers who have visited our shops in San Francisco or Los Angeles will recognize this pattern from our to-go cups and totes."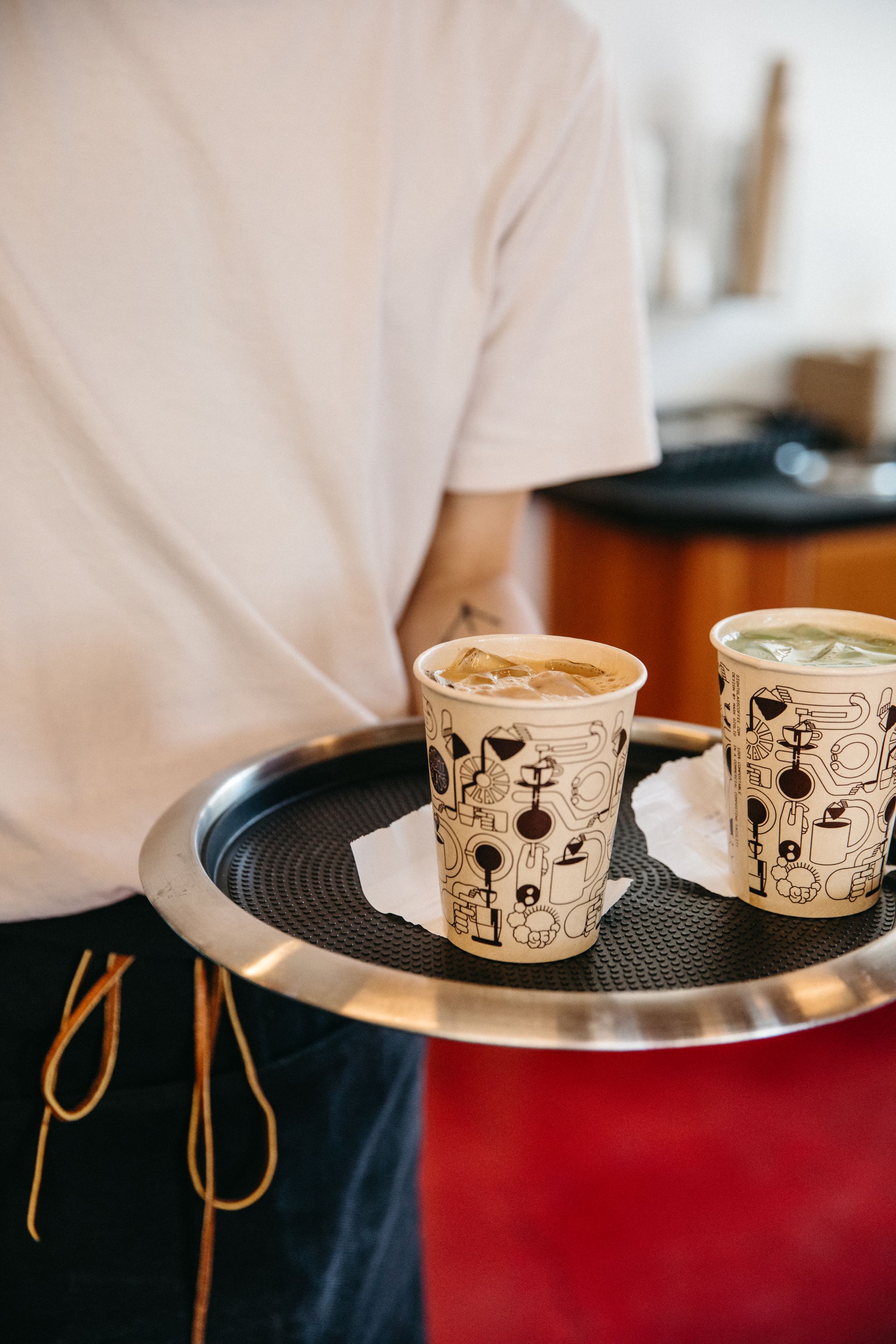 Our custom compostable mailers are 100% compostable and printed with non-toxic, water-based inks. These have a shelf life of up to 9 months, and to maintain the quality of these mailers for a long time before usage, it's best to keep them in a dark, dry place. You can choose between 1 or 2 colors to make your brand personality shine out in the best way possible, as well as between 1 or 2 adhesives—highly recommended—to make your mailers reusable by your customers.
Sightglass, ever since its conception, has had its sights set on creating high-quality selections of coffee in the most sustainable process possible. So over time, they continue to find ways to improve, from sourcing to roasting, through small batch production methods, which they find are most suitable to perfect their craft. Similar to other aspects of the business, Sightglass would also choose for their packaging a solution that aligns with their values, hence their collaboration with noissue.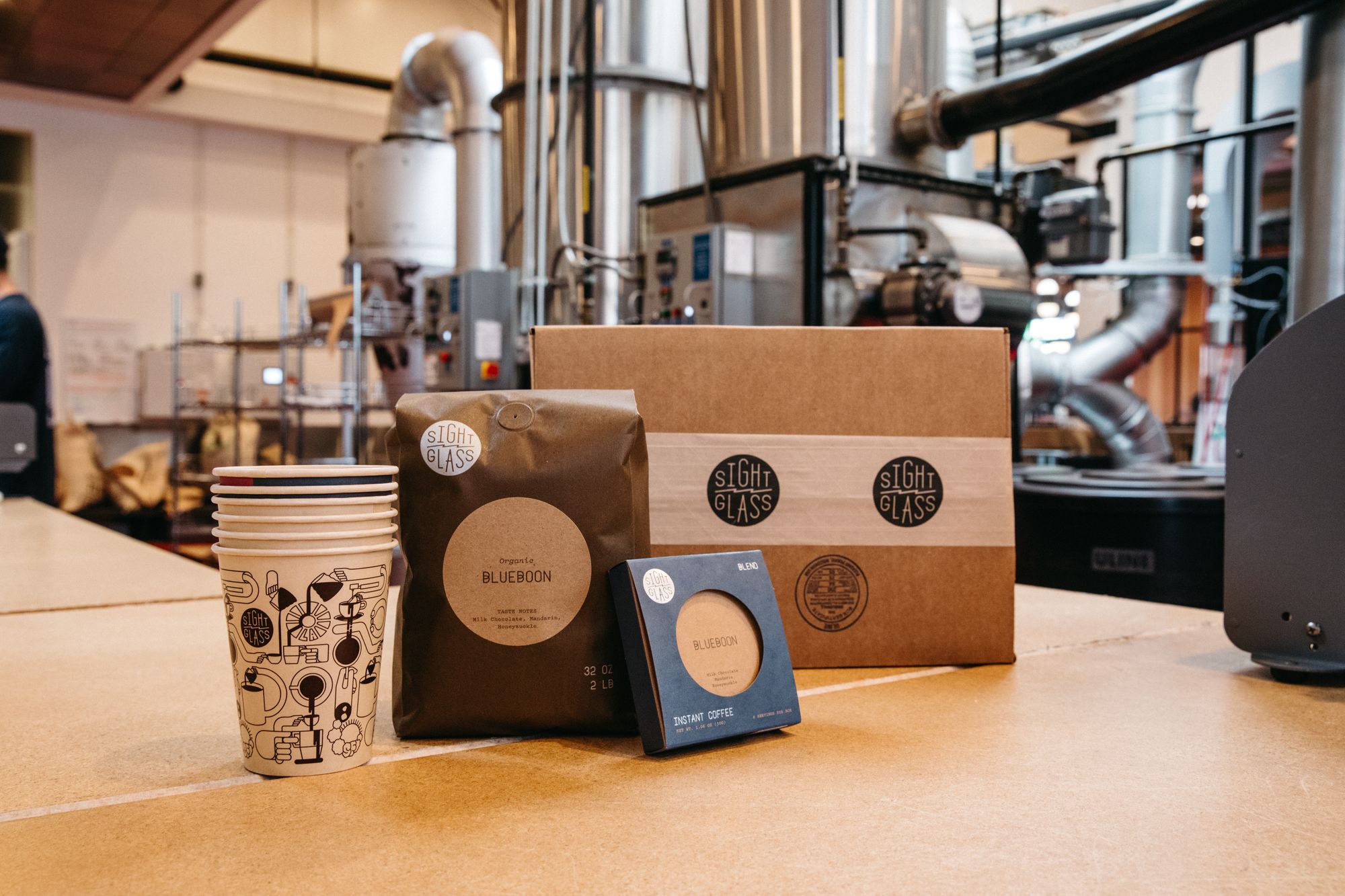 As to why noissue is the perfect fit for Sightglass' packaging needs, "We chose noissue for our packaging because of our shared commitment to sustainability. Their eco-friendly solutions align with our company values, and since we ship a significant amount of coffee weekly, their packaging minimizes waste and our overall environmental impact. It's a flexible branded solution that suits our needs perfectly."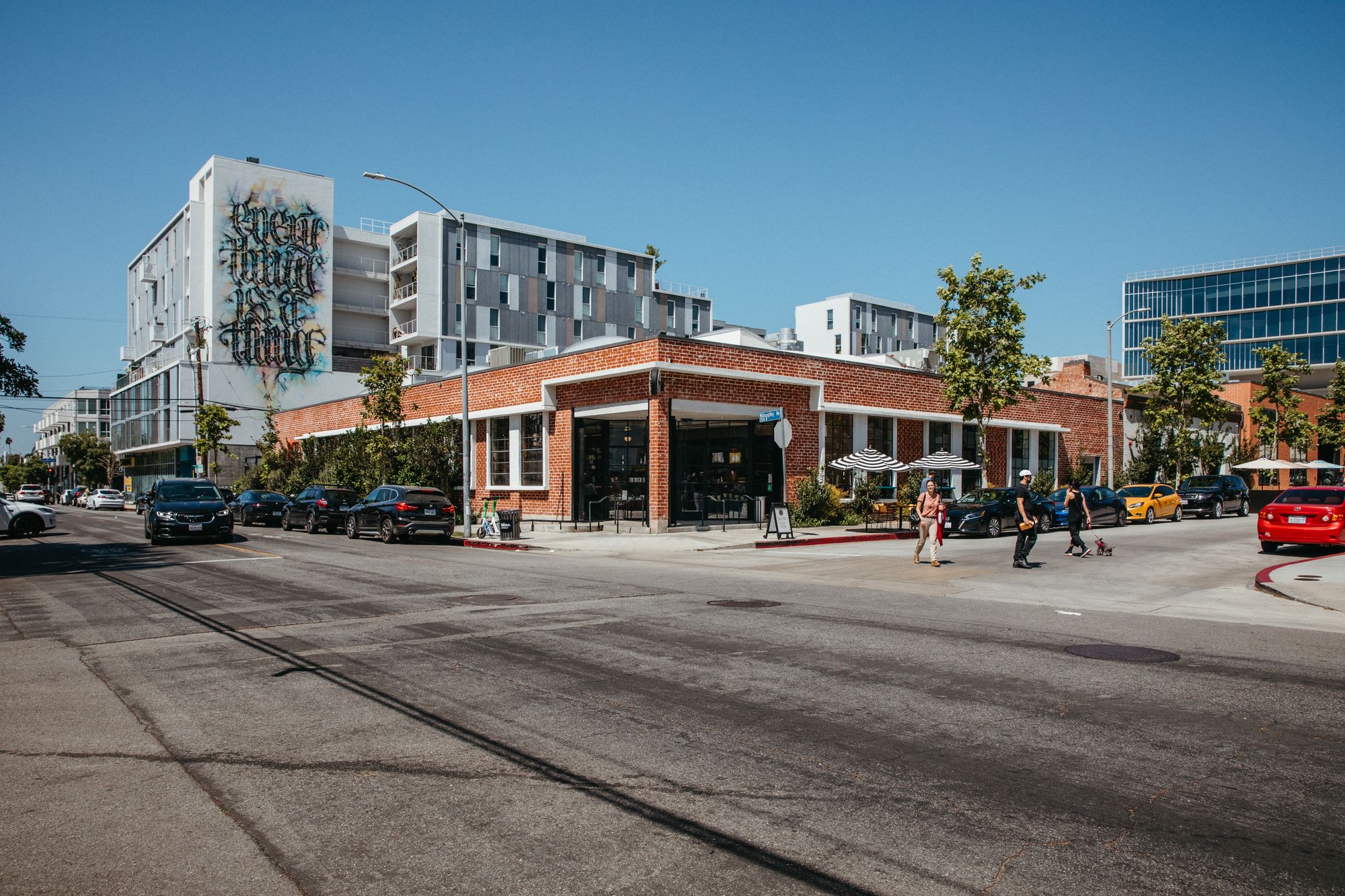 Get a cuppa of your favorite Sightglass blend at any of their San Francisco and Los Angeles cafes, or shop their selection of single-origin, organic, decaf coffees, and more online through here.