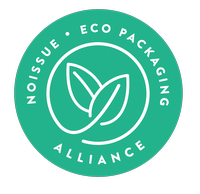 Music brings good vibes and can stimulate our minds. It's an important art as it allows us to feel different emotions that we experience in our lives. Music as we all know is created by sounds that come from what we call musical instruments.
Simply for Strings is an Australian-based award winning string instrument store. Good friends, Anna and Toby, founded the company in 2005 and have been operating in the picturesque, century-old  church in Paddington, Red Hill ever since.
Underpinned by a mission to inspire others in their individual music journey, Anna and Toby created Simply for Strings out of humbling beginnings through their shared passion for music. Both of them identified a gap in the market in Australia for quality student instruments that were professionally finished and ready to play. The passionate pair would drive from town to town across Queensland to sell product and help educate students, parents and teachers, in their homes and schools.
"The service provided during these visits set the foundation of the Simply for Strings customer service philosophy - education and support - to which we still pride ourselves on to this day."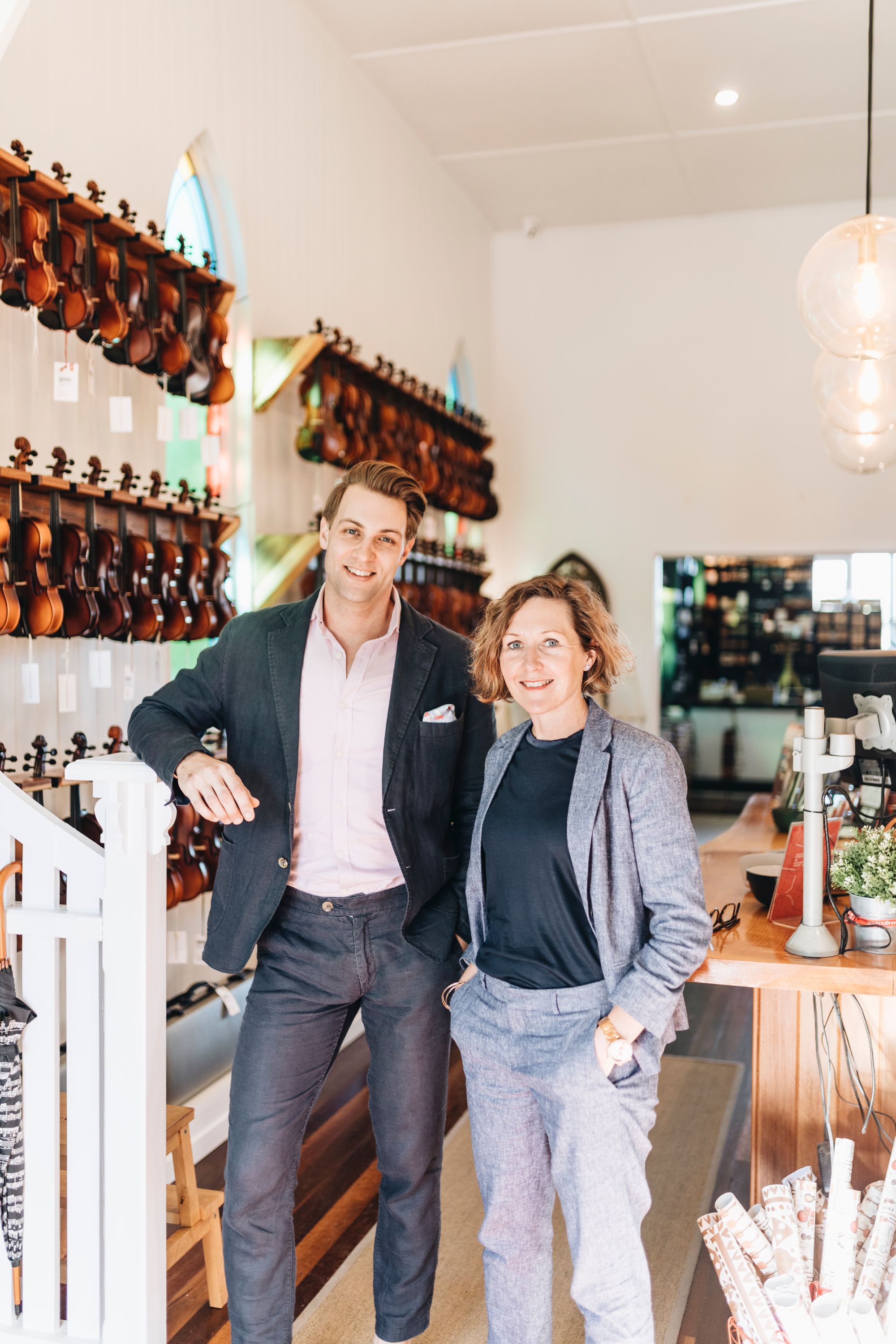 The team believes in delivering all high quality products, making sustainability a big focus for them. They never use cheap materials or cut corners in their workmanship. To keep things eco-friendly, recycled packaging is for online orders and it doesn't stop there, they continuously look for ways to reduce their carbon foot print.
"Sustainability to us means the quality of the products being so present you can both see it, and hear it. It means instruments that last a lifetime, and can be handed down to the next generation."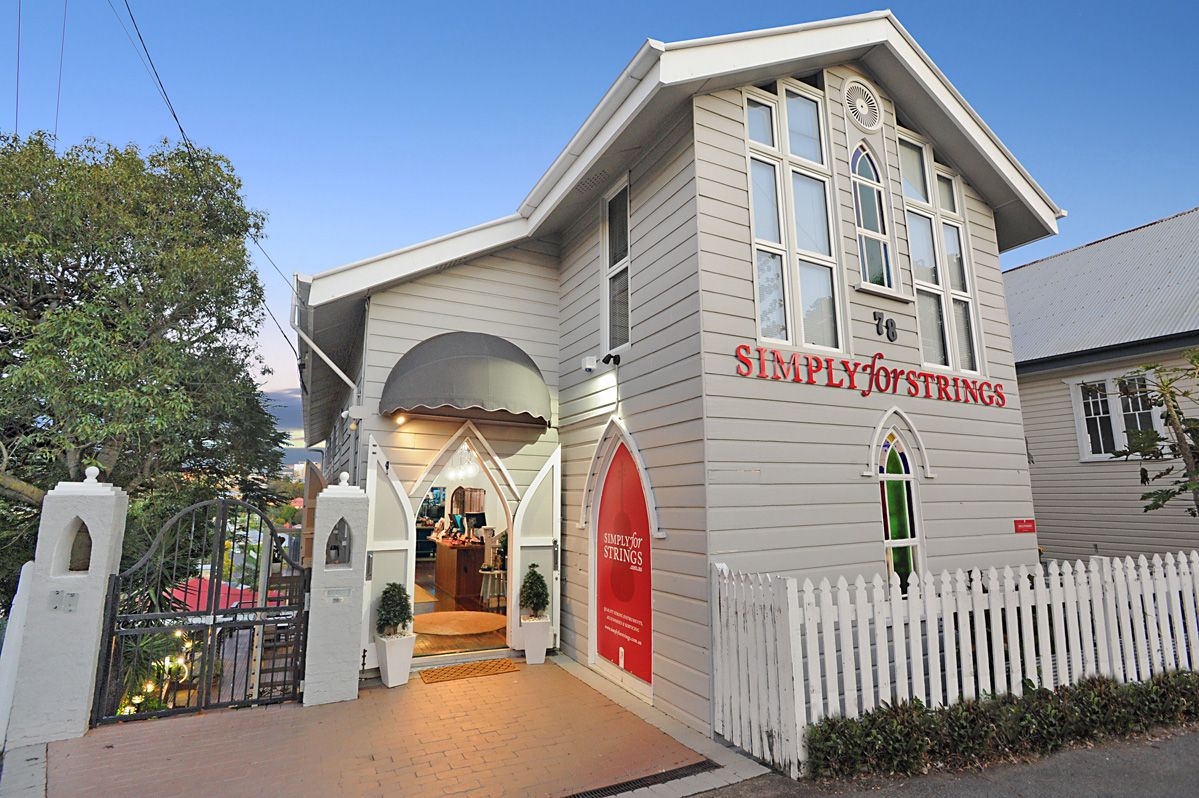 "At Simply for Strings, we see the journey to purchasing a stringed instrument as a true experience in itself. Which is why, whether it be onsite or online, each and every single touchpoint with Simply for Strings is thoughtfully considered."
As you enter their shop marked by original stained-glass windows, you'll be greeted by their amazing musician staff. Visiting them feels like seeing an old friend—it gets warmer every single time. Ordering online has a different experience, but they made sure that the feeling doesn't change. Custom packaging is used for every order, may it be a book or an instrument; they want customers to feel the magic upon arrival.
"We chose to use noissue tissue as it is beautiful, simple and sustainable. The low order minimum allows us to change up our tissue paper whenever we like. The website is quick and easy to use. We're consistently complimented on our packaging from our loyal customers."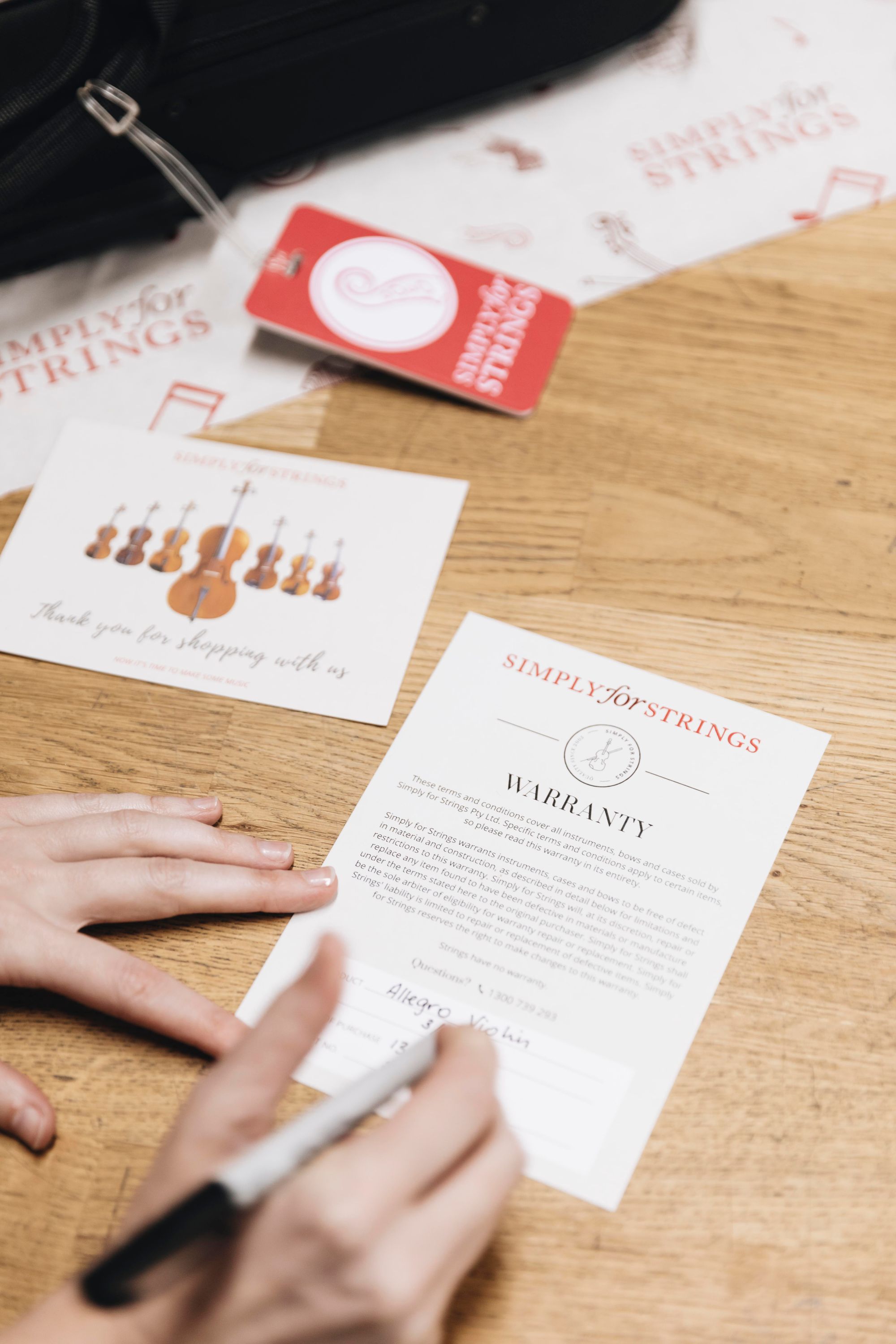 But they do more than just providing musical instrument needs. They have given a space for creativity, imagination, and individuality that celebrates creative expression through musicality. They help, guide, and inspire both aspiring and experienced musicians on their journey to find their musical voice.
"To us, it is our firm belief that there is creativity that lives in all of us. So it's not about helping our community become creative but inviting them to see and feel the possibilities of being creative."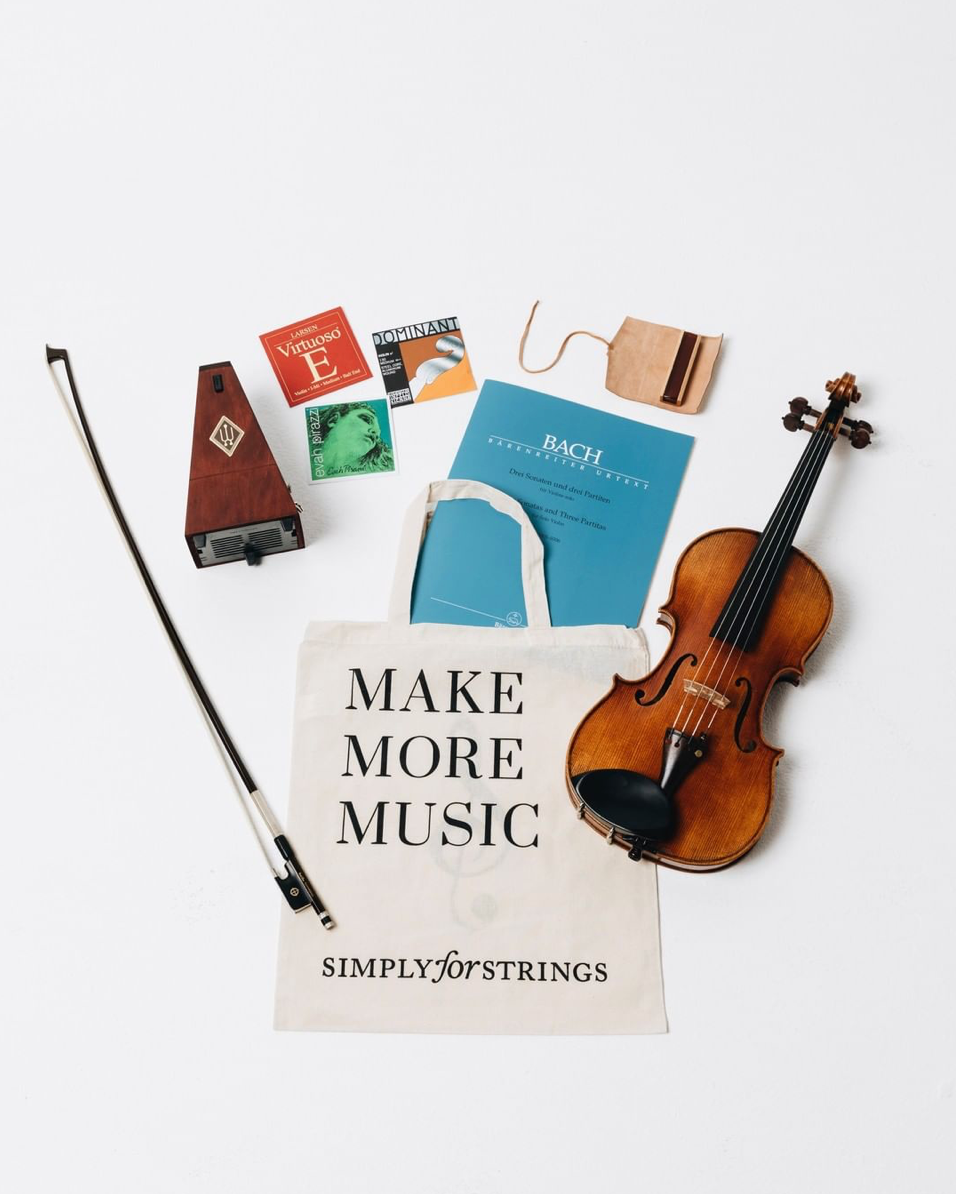 With a reputation for excellent customer service, they aren't just here for the one-sell, they hope to provide inspiration to excite another's musical journey.
"We are here for our community for the long-haul."
Their enthusiasm to support, educate, and guide others is underpinned by their musical journey and their love and passion for stringed instruments. As a team filled with musical pros and hobbyists who were once students themselves, they have a strong urge to continue passing on the knowledge with passion and personal experience.
"Through building a strong music community, it is our hope that we can bring together bright musical minds and be the base for meaningful connections, learning and education."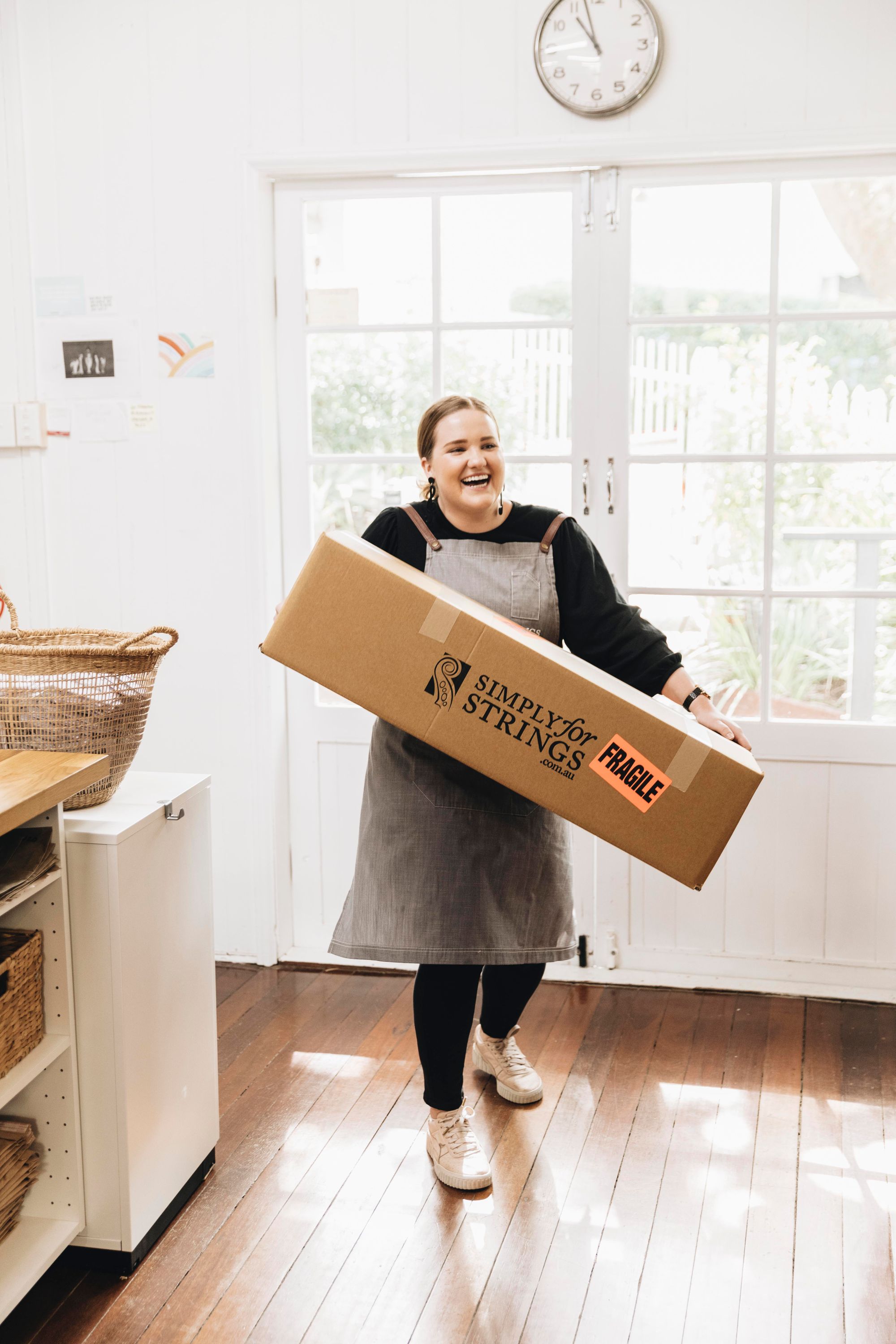 Their magnificent passion to help others had led them to become leaders in a highly specialised field. Consequently, they are constantly seeking ways to improve their business. This is done through internal motivation rather than external systems. But with the complexities of selling an instrument whether online or in store, keeping track of the components and parts that can be involved in just one sale is an extreme challenge for our systems and software. This is an issue that they are constantly reviewing and due to the importance of this, they perpetually try to source better systems and tools that integrate seamlessly.
"Before we invest resources into a specific system we will trial it extensively to make sure that it suits our specific needs. Examples of this would be our use of platforms such as Shippit, Message Media, Airtable and Gorgias."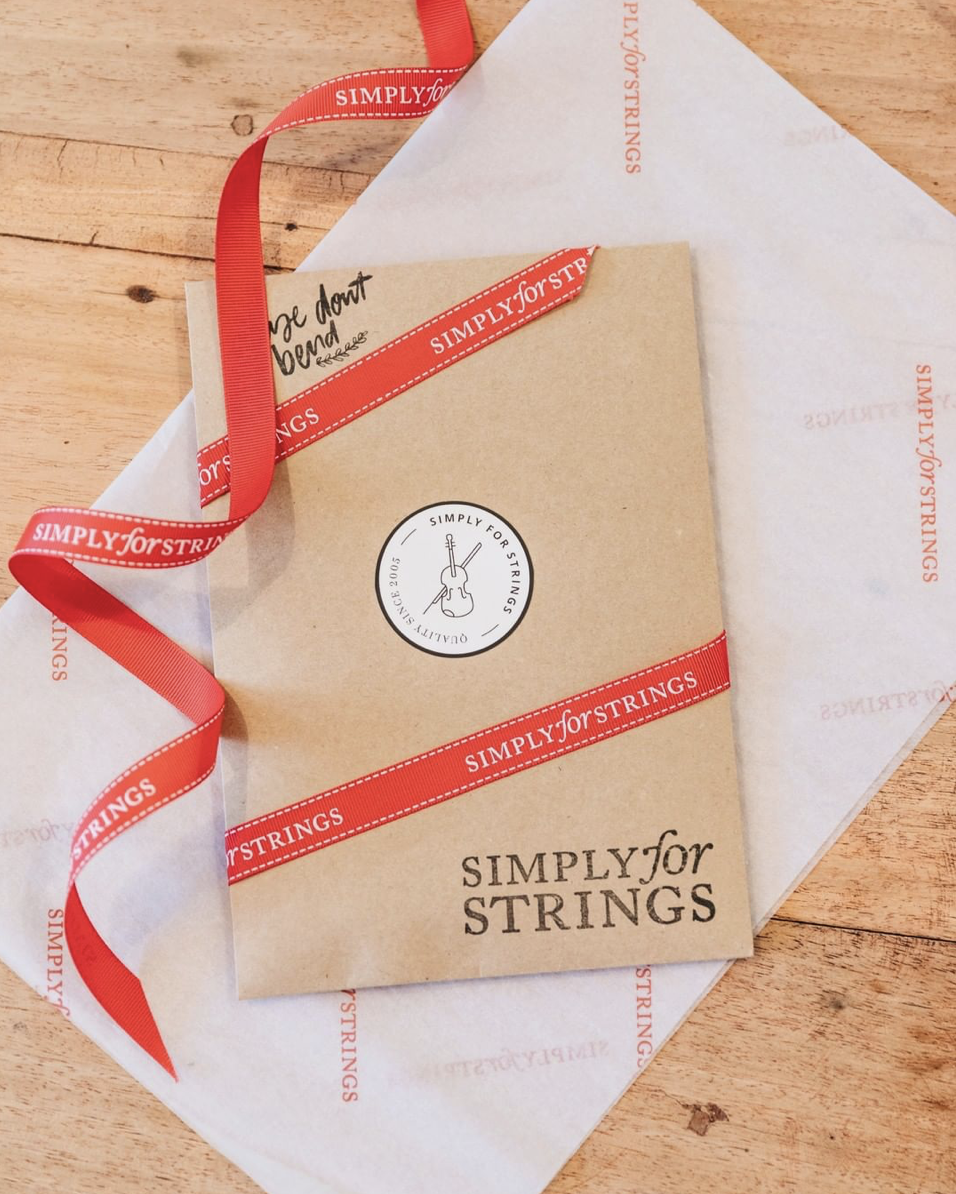 Simply for Strings operates under a non-conventional model in the music industry. Each and every single stringed instrument undergo a stringent quality assurance process where they are all individually handcrafted and hand-checked before they arrive in the hands of their new owners.
"We can talk in great detail about the products in our range, to every string and hand-finished detail (and as music lovers, we will), but when it comes to quality, we let our instruments do the talking for us. Every strum, stroke, bow and pluck reverberates quality at Simply for Strings, and that's music to our ears."
---
‌Find more of Simply for Strings here:‌
‌Website: www.simplyforstrings.com.au
‌Instagram: @simplyforstrings
Like this story? Tell us yours! Share your brand story and love for your custom packaging and get a chance to be featured on the wrap! If you're a noissue customer and are interested, you can join the Eco-Packaging Alliance by clicking here and answering a few questions here.
Questions? Email us at ecoalliance@noissue.co.