"My name is Lucía Gómez and I am the founder and CEO of Sinipesa Swim, a sustainable swimwear brand ethically crafted in Los Angeles. I started the company with the idea that perhaps I could make the swimwear industry a little more sustainable and ethical, while also designing beautiful bikinis that flatter every body type. Alongside my all-female team, we hope that one day we will be big enough to have all sizes and shapes possible, so that no woman is left behind."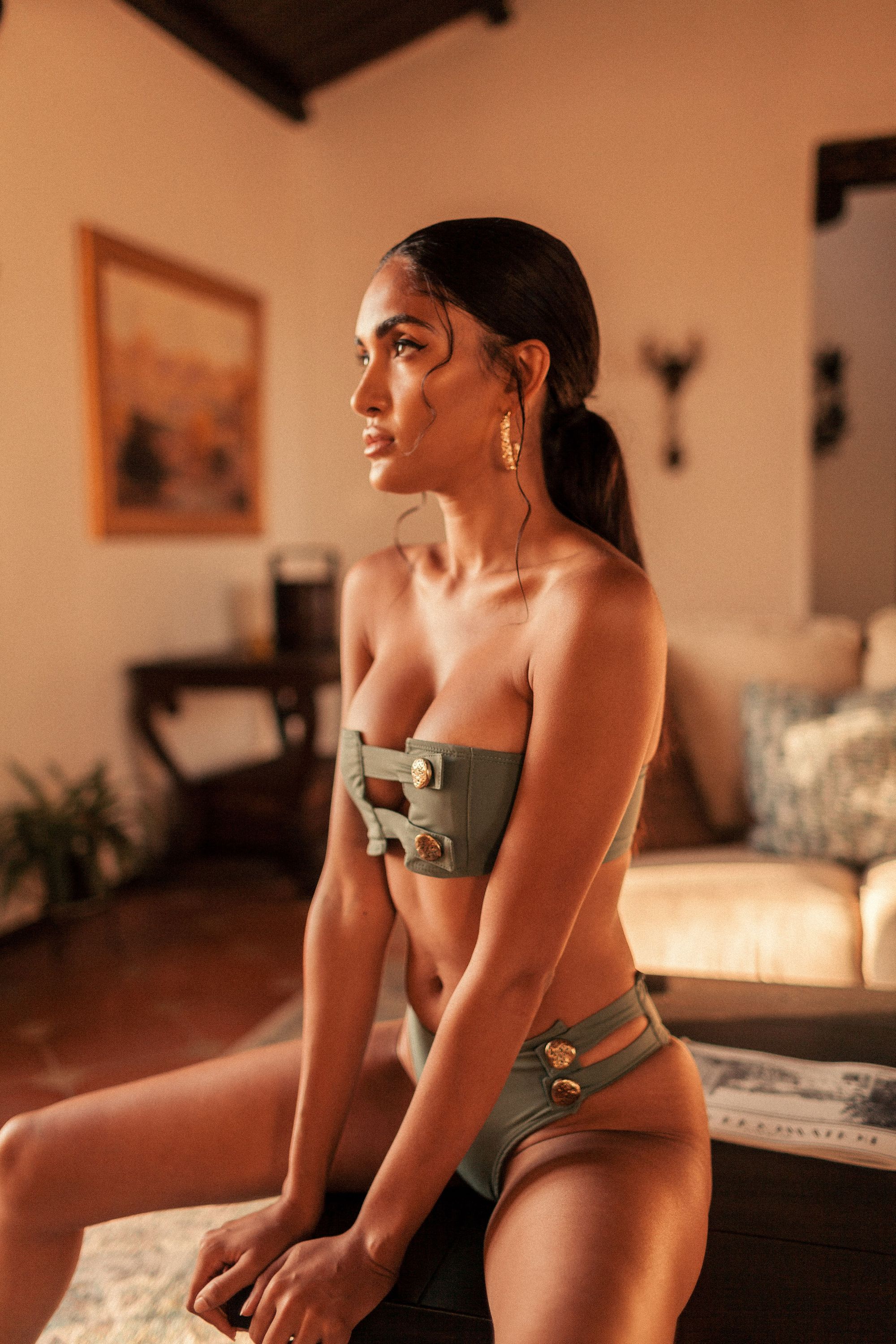 "It is definitely hard to start your own business without any experience, especially if you want to be eco-friendly. I struggled a lot to find real sustainable products that were also affordable. I just graduated from school and did not have a big budget, and sustainability can be so expensive. There are really few brands like noissue who really care about small businesses as well as the planet and want to help."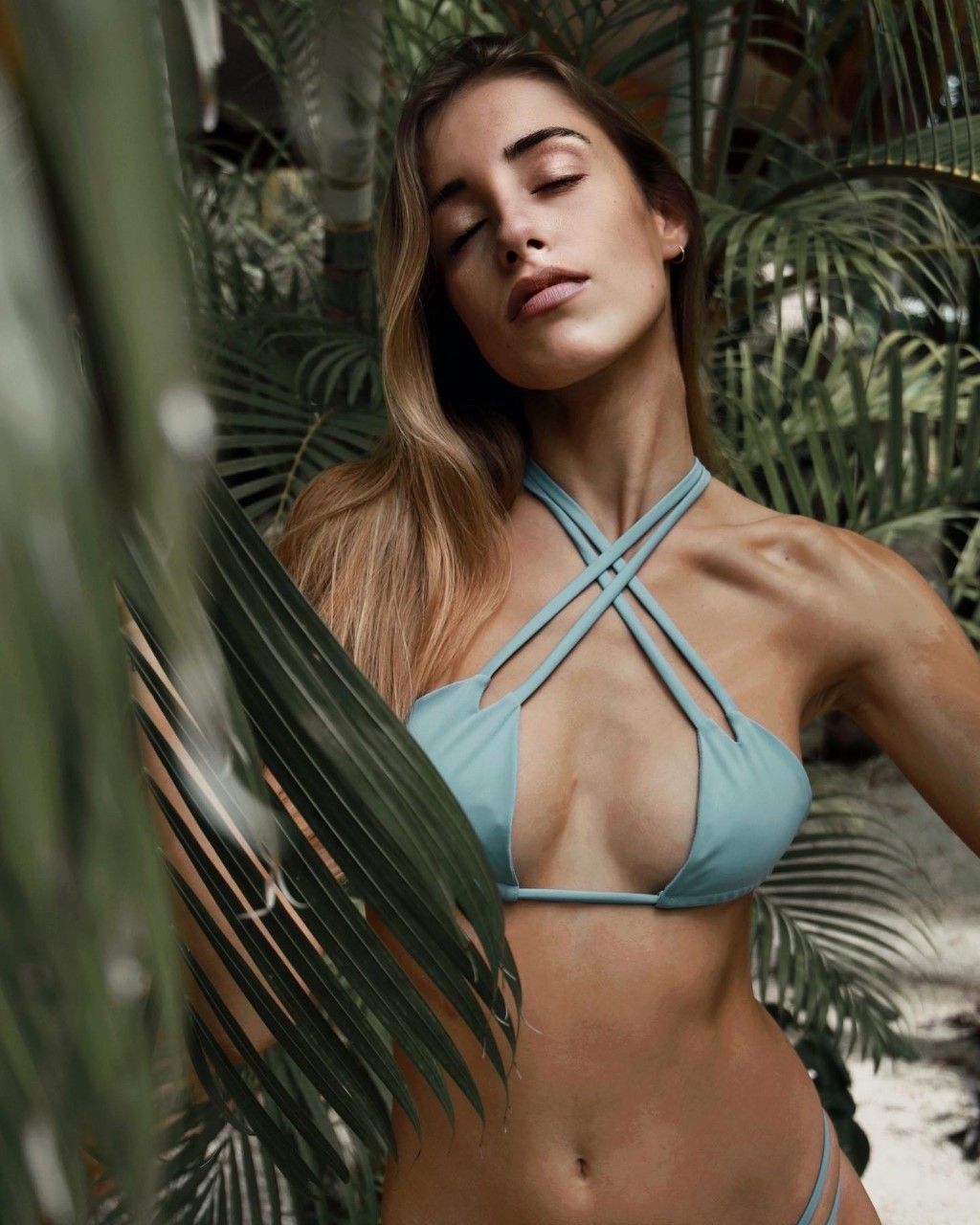 "Sustainability is the core value of Sinipesa Swim. From design to packaging, I worked really hard to find the best partners to create a brand that is completely eco-friendly. I write posts once a week on my blog about sustainability, the dark side of fast fashion, and more. This is my attempt to educate as many people as I can about green practices."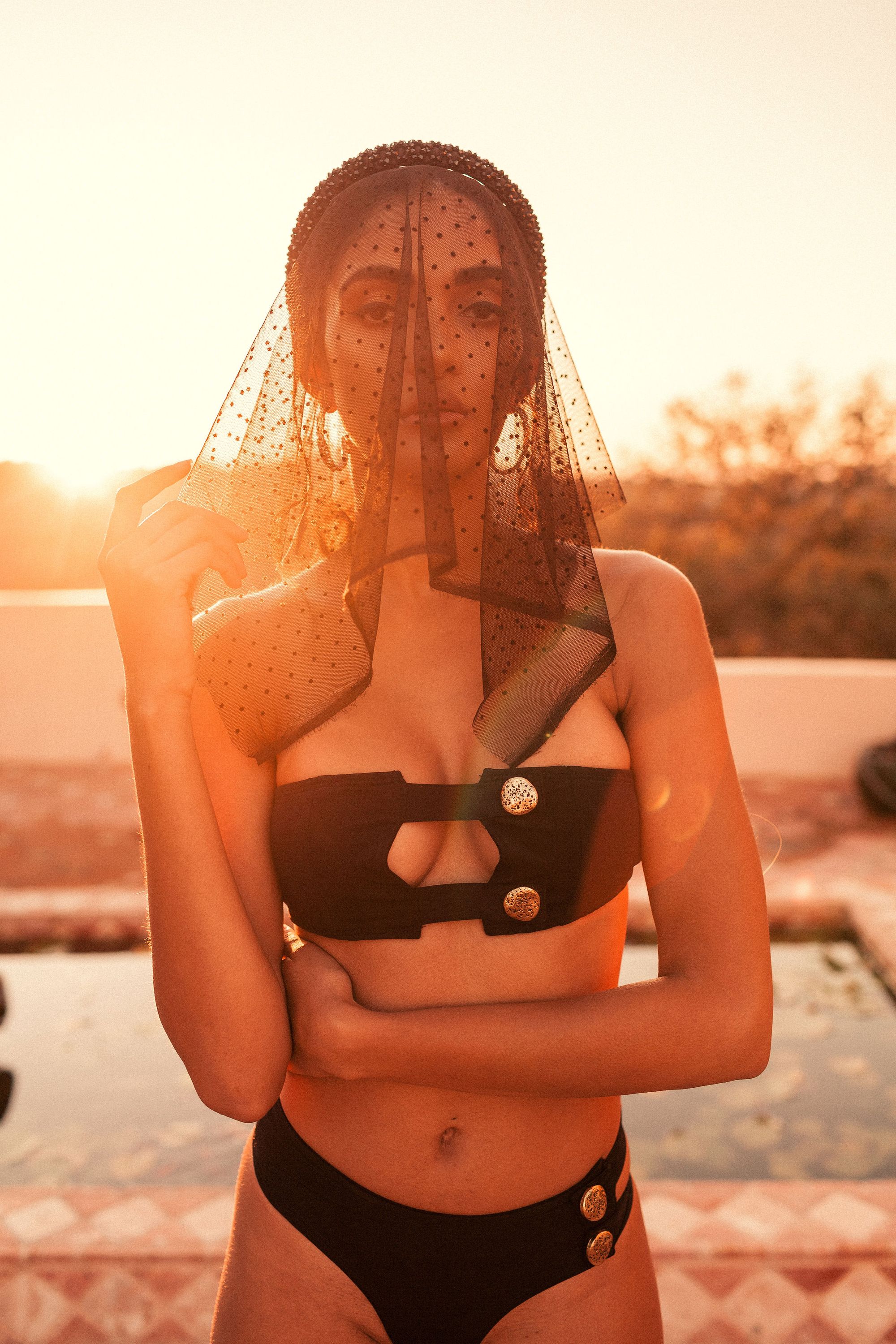 "When I designed my logo, I was so obsessed about it that I tattooed it on my skin! And of course, I wanted to show it everywhere including on my social media (@sinipesaswim) and website. So I thought, "this is so cute, I need my packaging to have it!" Being an online business, the moment my clients receive our packaging is the only time when I can really connect with them and show them who we are. I want their experience to be perfect!"
"I chose everything! The tissue paper was perfect to showcase the flower on my logo, and it looked so elegant. I chose the sticker for my logo, too. This is the first thing the customer will touch before getting to the bikini. And lastly, the compostable mailer  is my favorite product. It sends such a strong message, and people won't forget that at Sinipesa Swim, we really care about the environment. Plus, designing it on the website was so easy. I really had a good time doing it."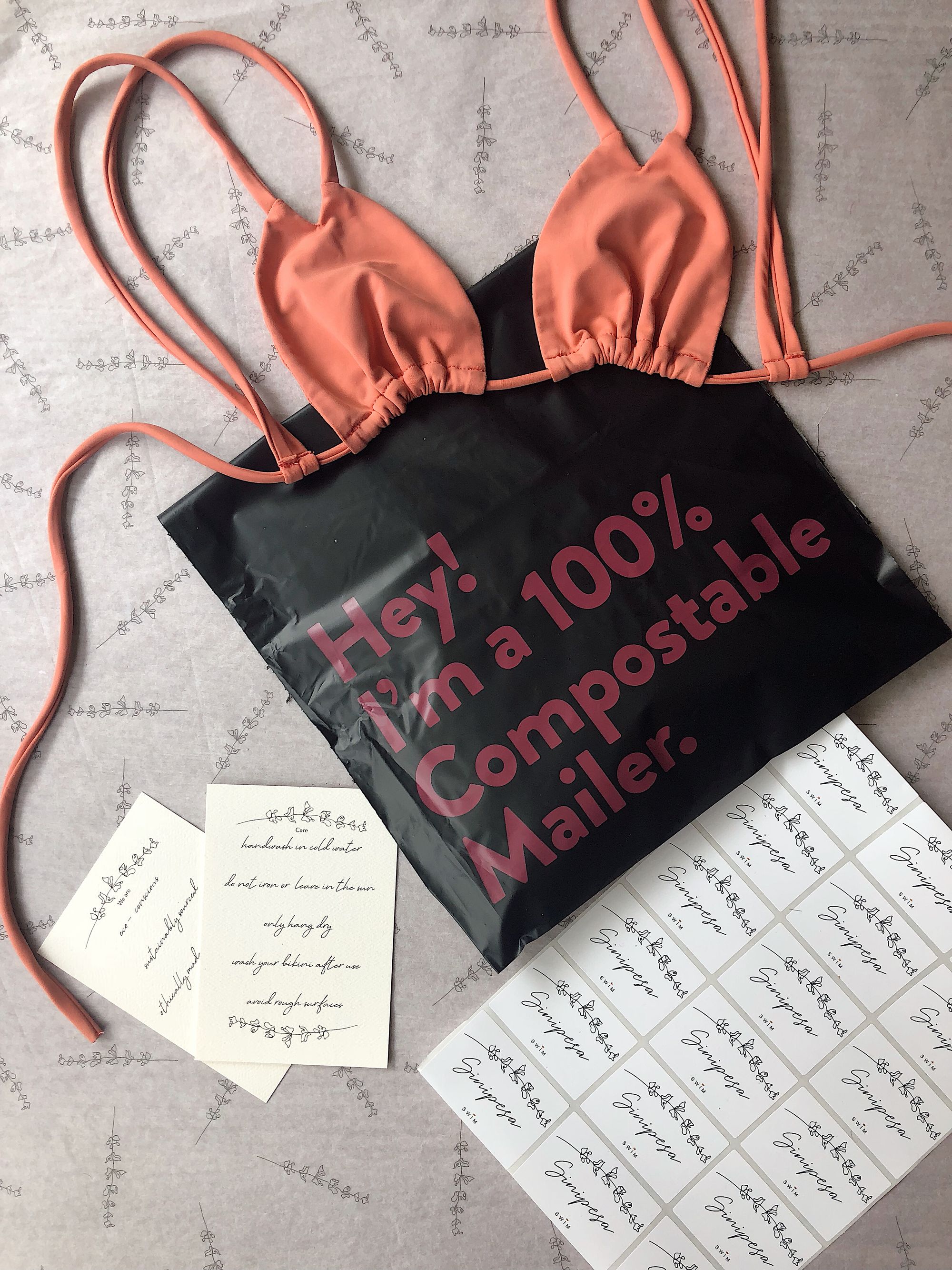 "I read a lot of reviews before finally choosing noissue. I decided to trust them because of the great things people were saying. I went with my gut and here we are. I'm so glad that I did it!"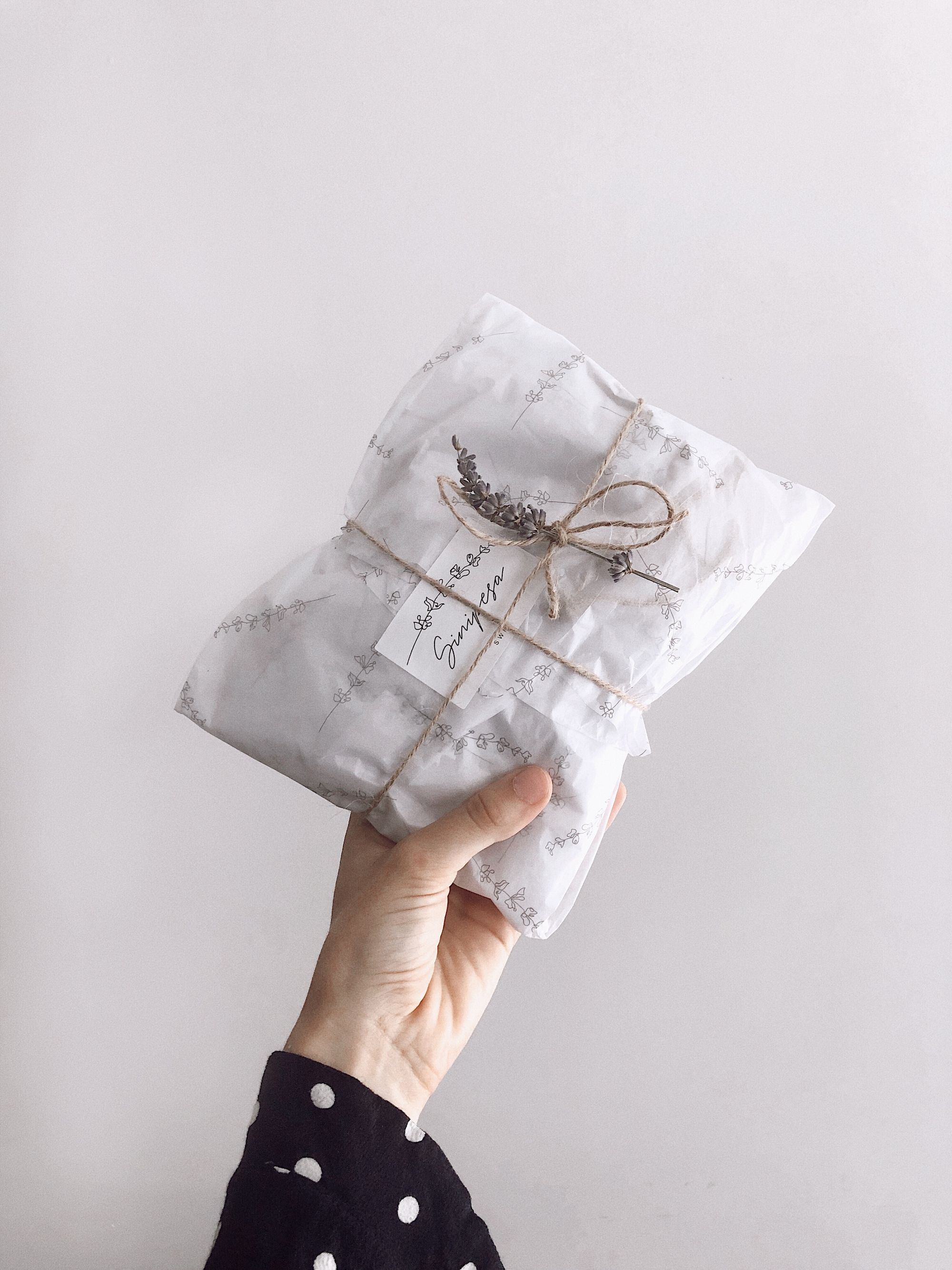 "Although we are in the midst of a global pandemic – bringing with it hard and uncertain times, there is hope that we can learn from this moment. Living in LA, I can say that pollution is very much at an all-time low and for the first time, we can see the mountains from home. Around the world, dolphins have come back to the shores in Venice, and deer wander around empty Paris streets. Wildlife is moving into spaces left empty by the virus, and that had me thinking: nature doesn't need us, but we need nature. We must do our best to take care of it before it's too late."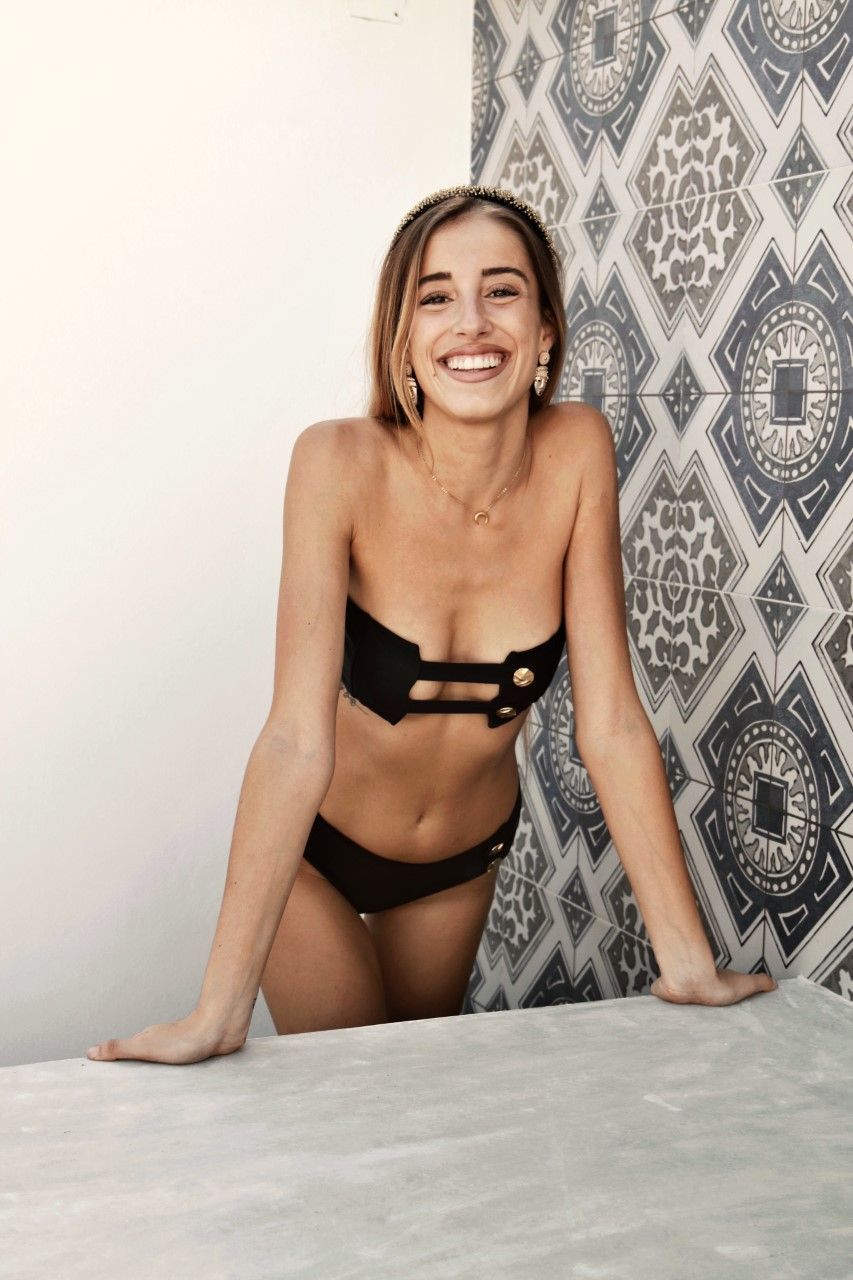 "Thanks for reading! Say hello @sinipesaswim, buy one of our swimsuits, and follow our journey to our official launch coming soon."